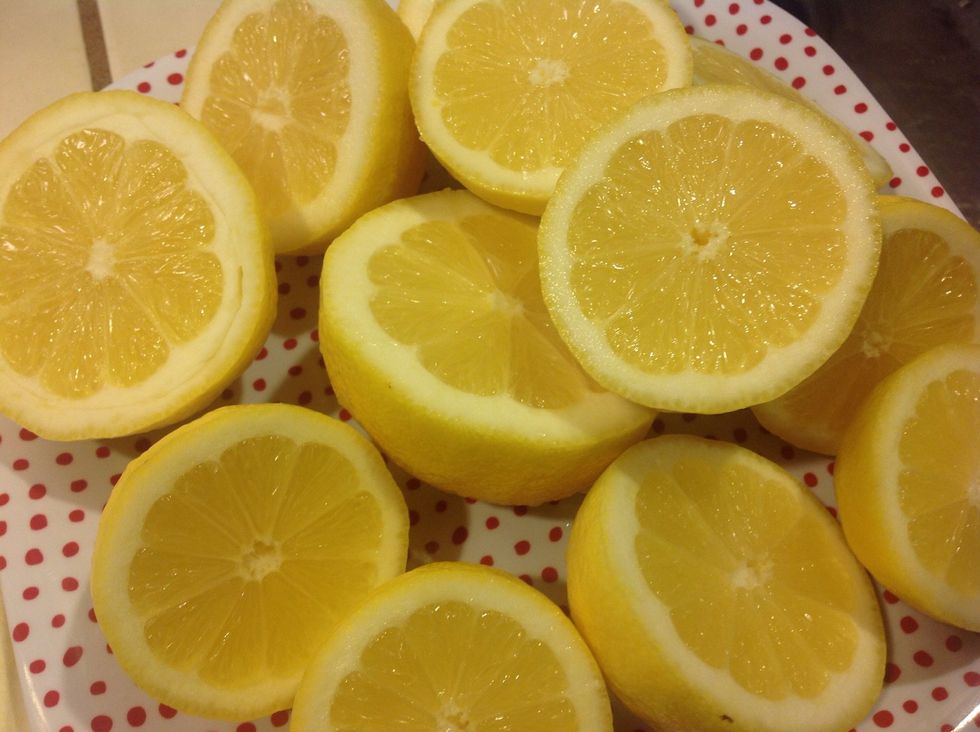 Cut fruit in half.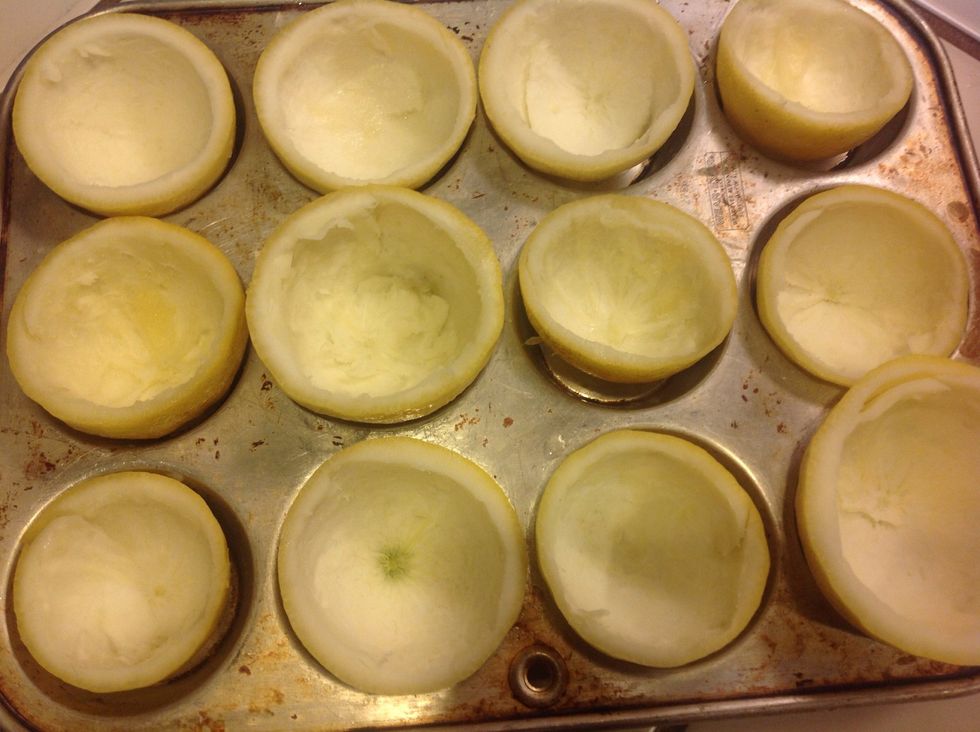 Scoop out fruit. Set in cupcake tin. If needed, trim off end of the fruit with a sharp knife, to make it set flat, being being careful not to puncture through the rind.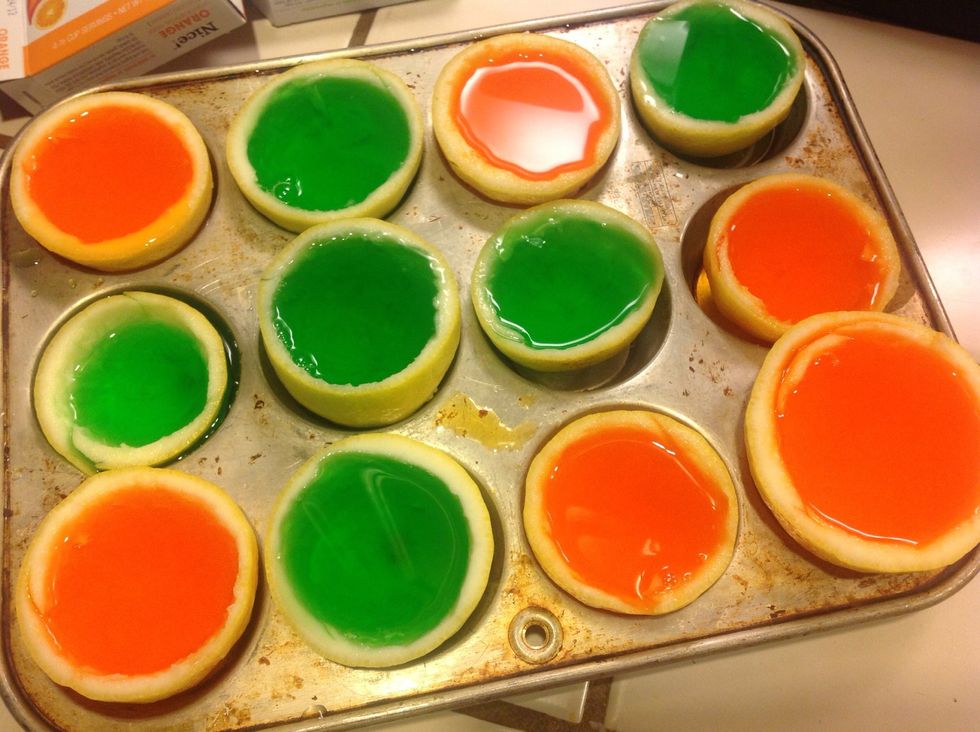 Dissolve 3 oz of jello in one cup boiling water. Mix in one cup of preferred liquor. (These were made with lemon vodka). Carefully pore mixture in prepared fruit rinds. Put in fridge to get firm.
Let set overnight. Using a sharp knife, carefully cut into slices. Keep refrigerated until time to serve. Perfect for your next get together with your friends!
Lemons, oranges, limes
3 ounce jello, any flavor
Vodka
Cutting board, sharp knife, muffin tin