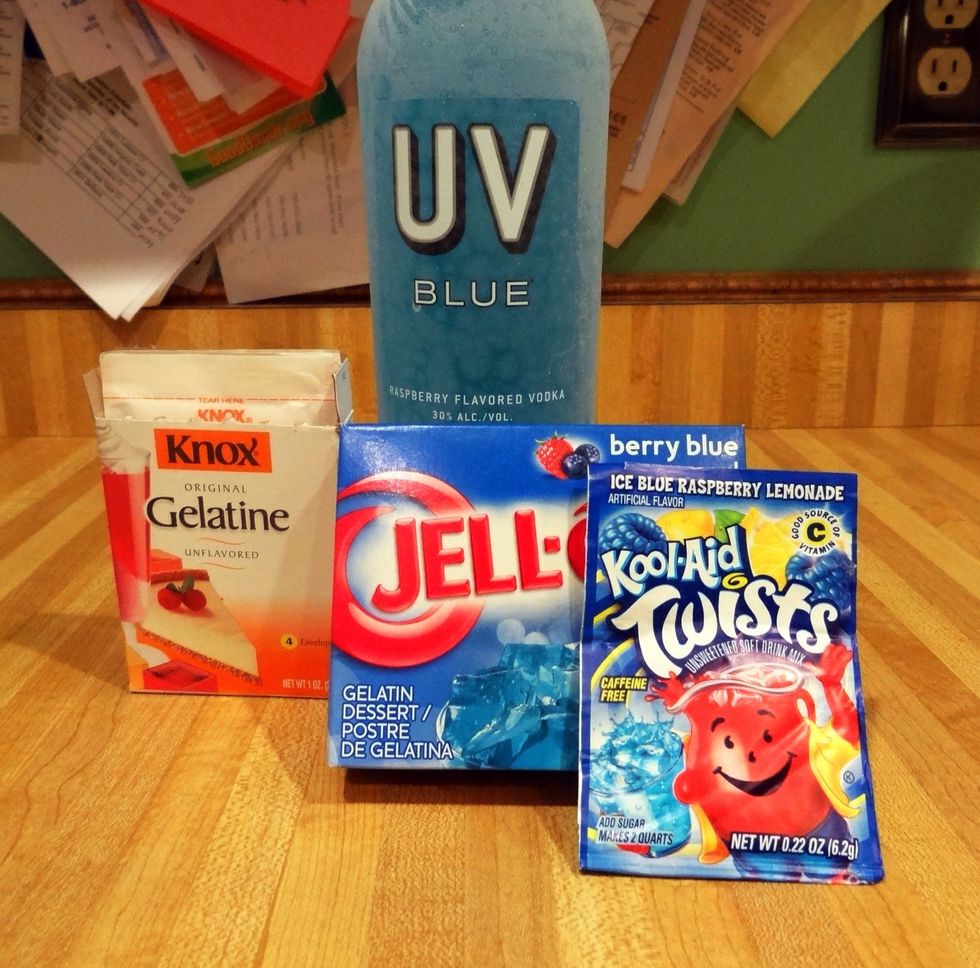 Measure 1 cup of vodka. Add an extra 1/2 cup for stronger shots.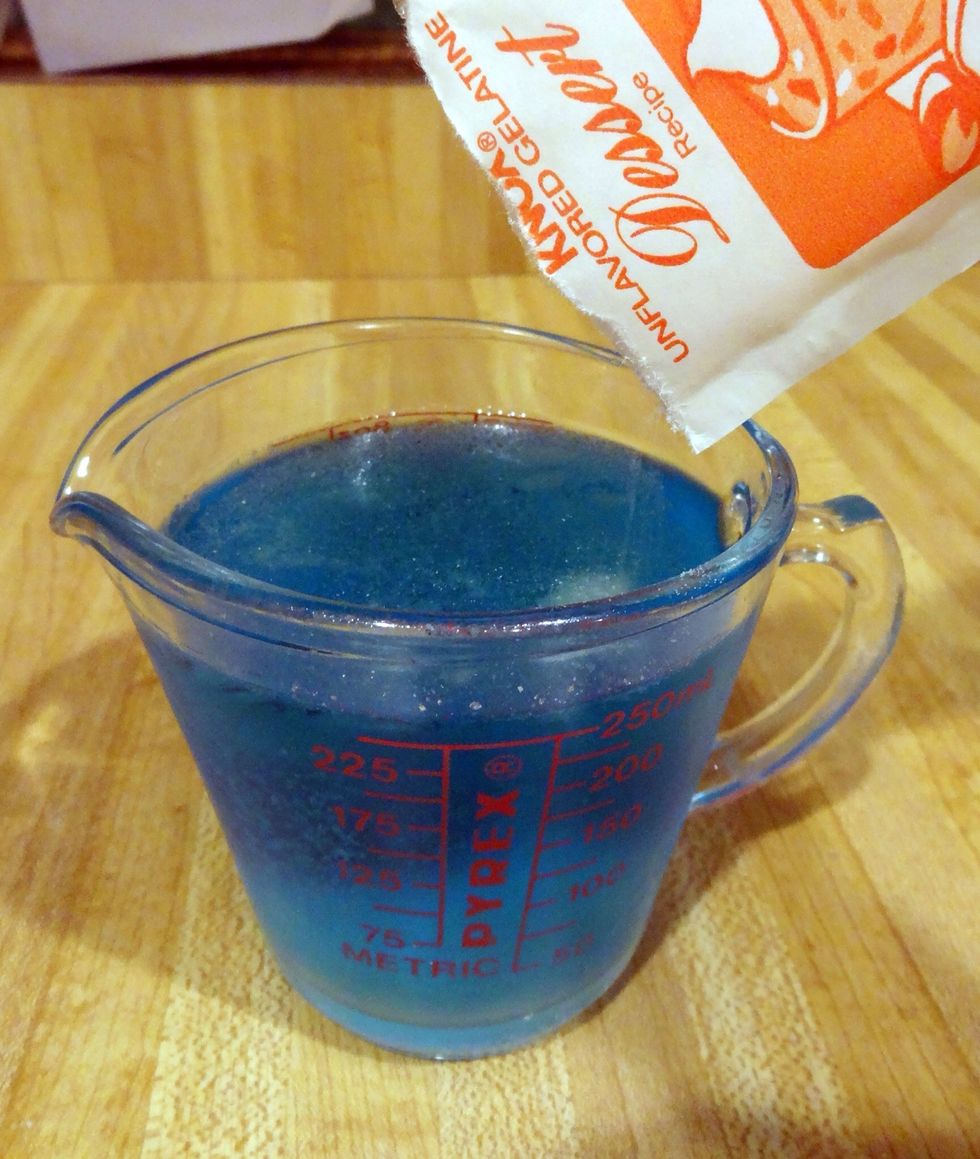 Sprinkle Knox gelatin into the vodka. Let sit for 1 minute.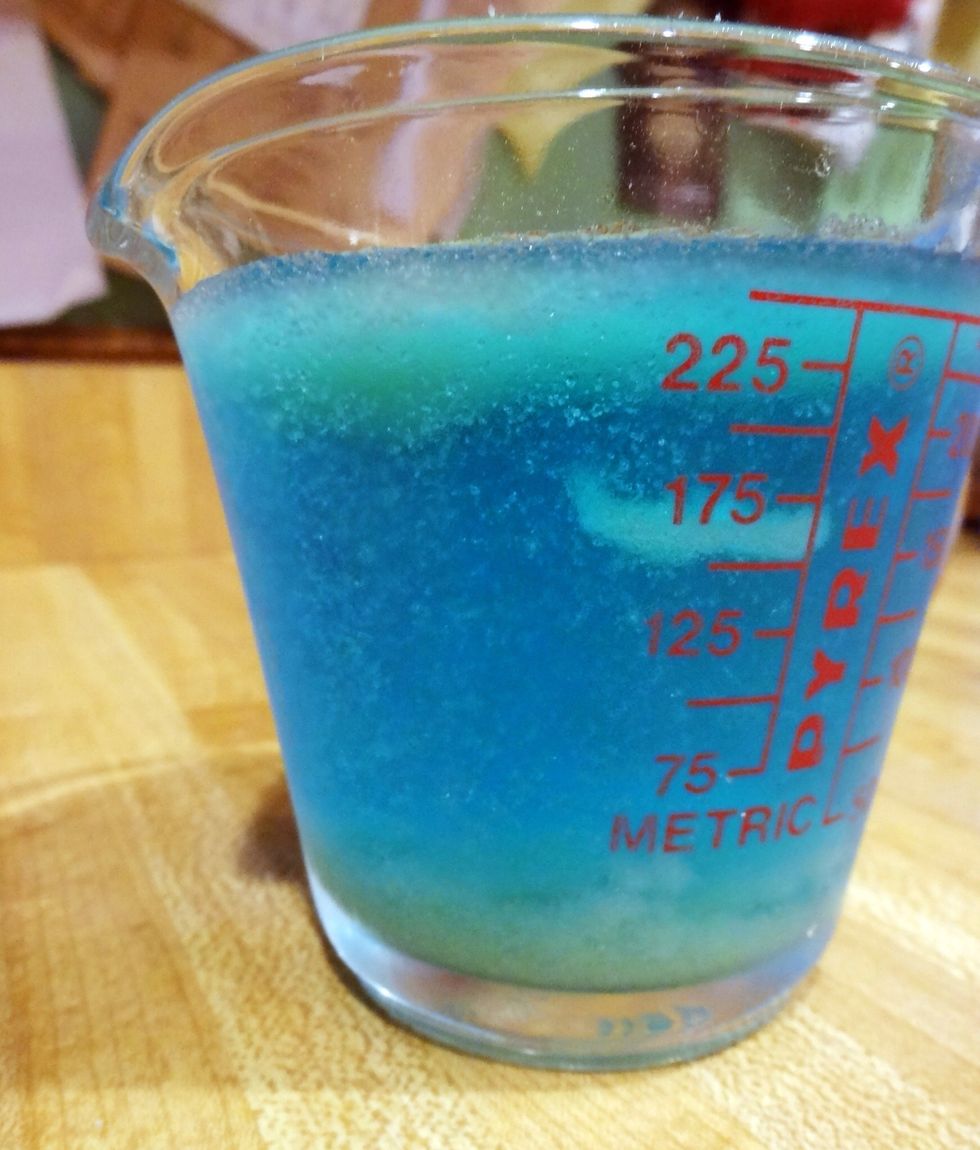 Don't stir!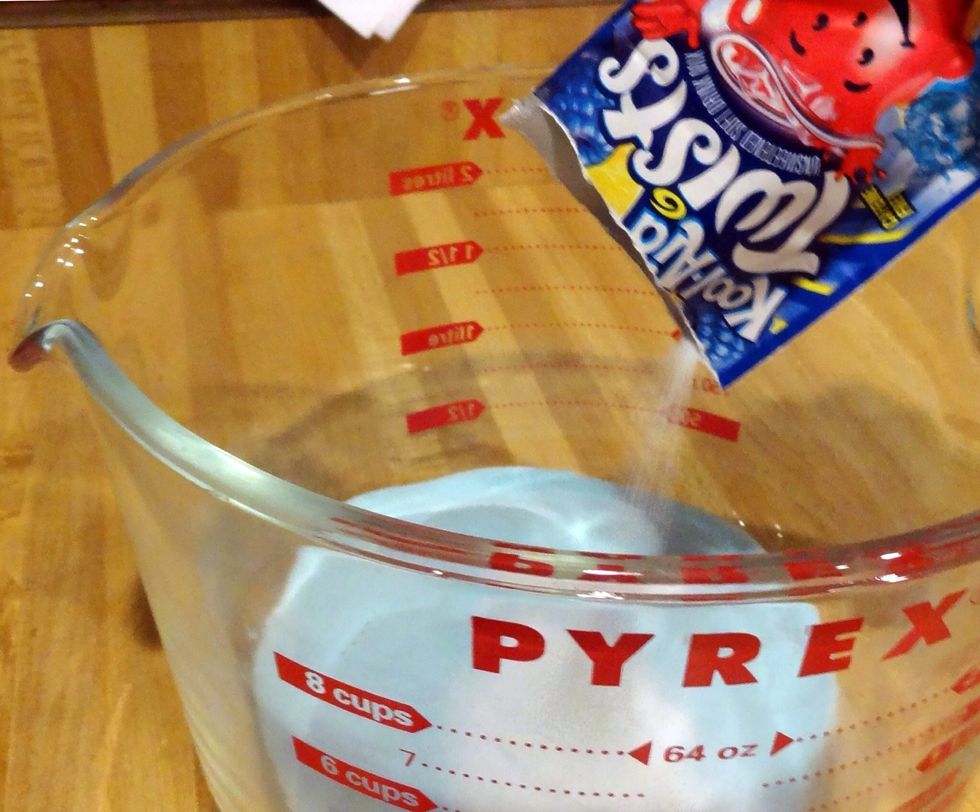 Combine Jello, Kool Aid, and sugar in measuring cup.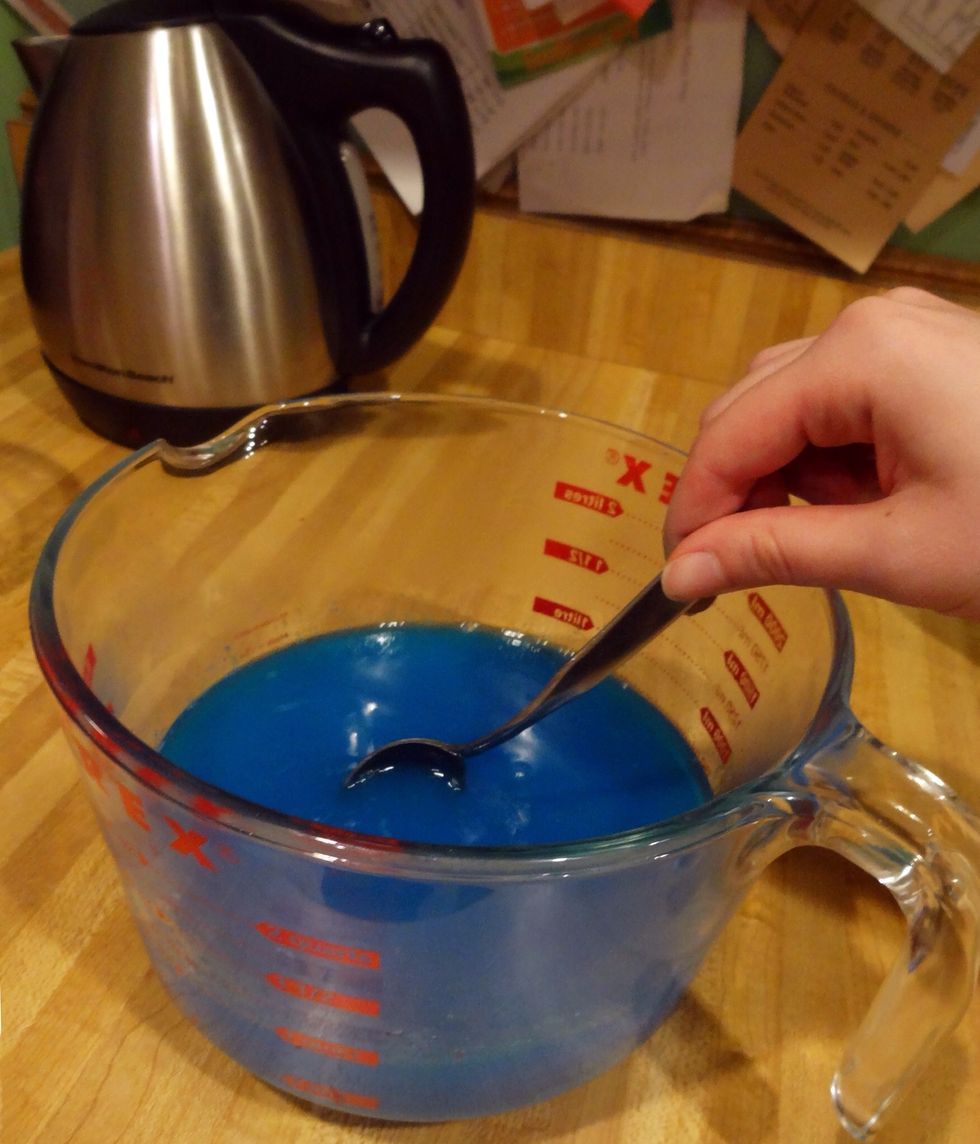 Add 2 1/2 cups boiling water. Stir until dissolved.
Stir in vodka/gelatin mixture until dissolved.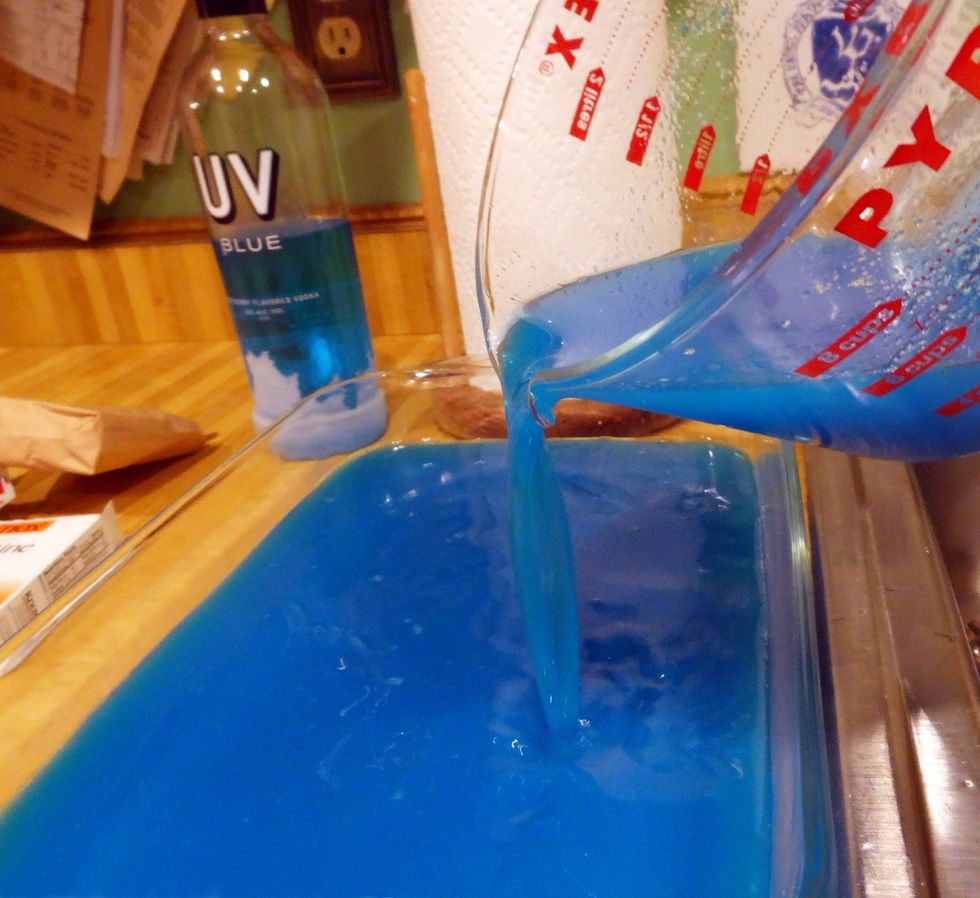 Pour in glass dish and chill for at least 2 hours.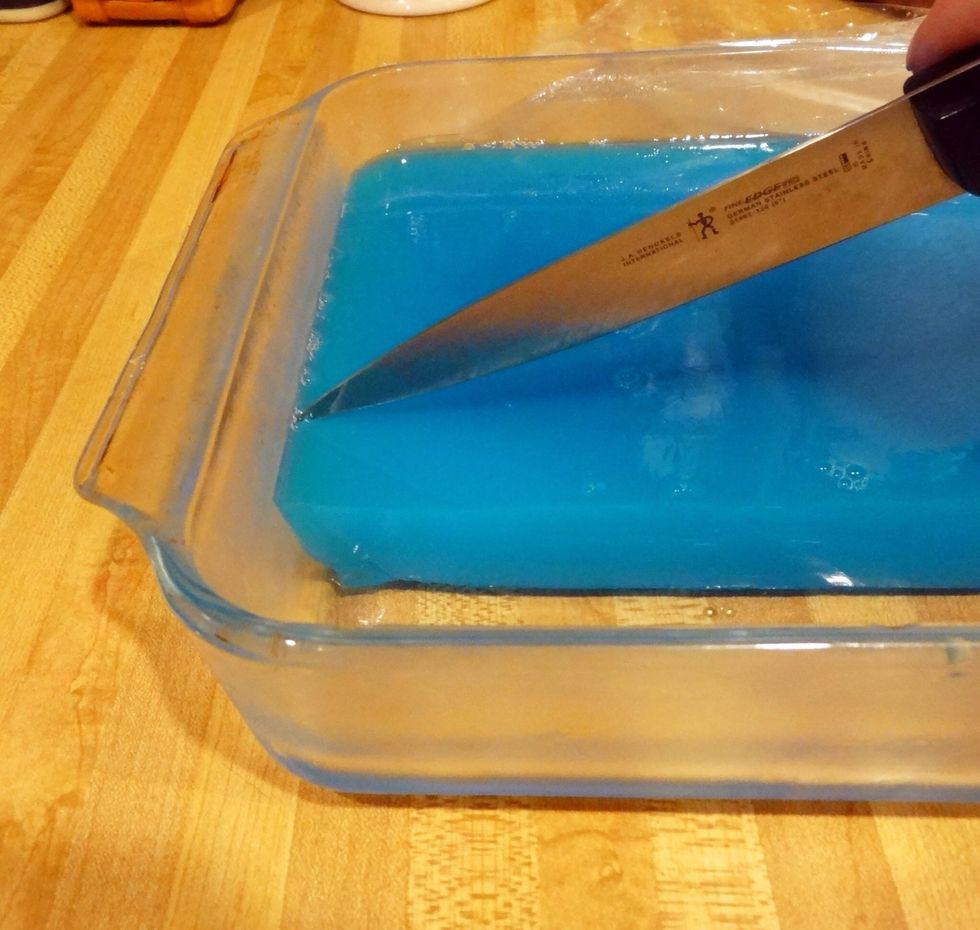 Once chilled, cut into one-inch cubes.
Ready to serve!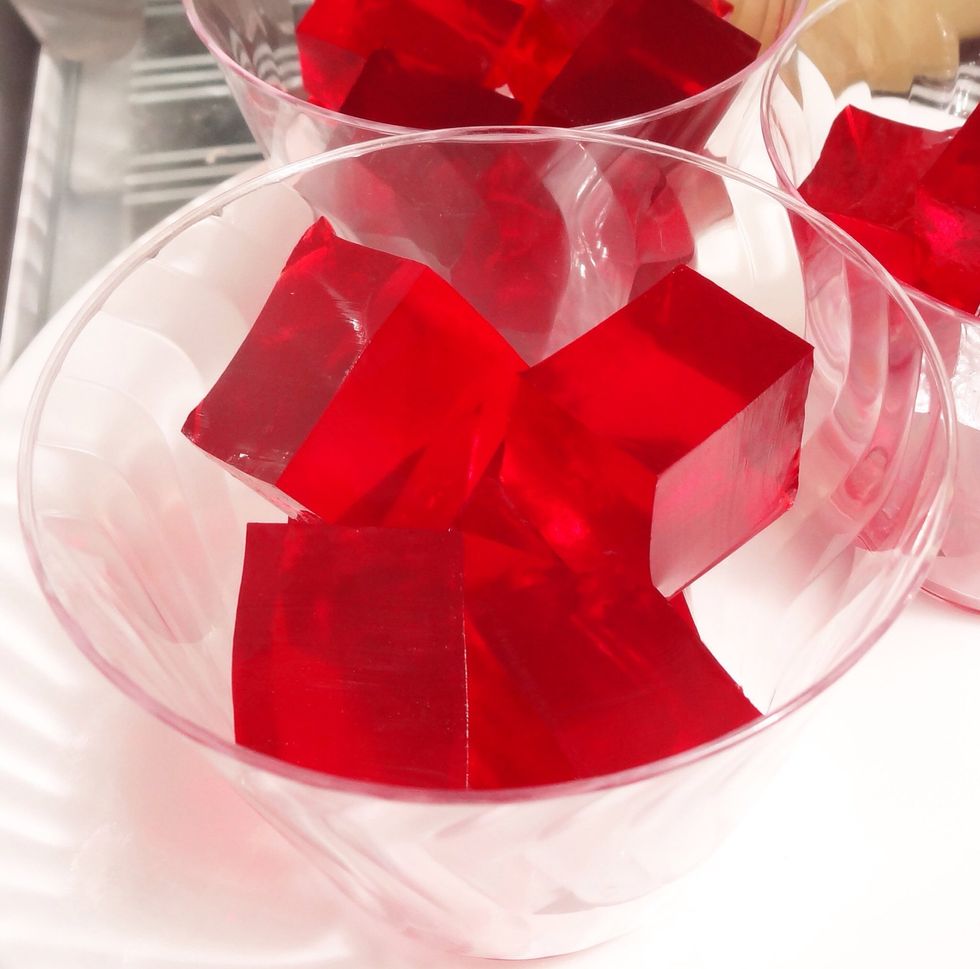 For Red Rum cube shots, use Bacardi light rum instead of vodka. Substitute cherry Jello and cherry Kool Aid.
1.0c Blue raspberry flavored vodka, chilled
1.0 Ice Blue Raspberry Lemonade Kool Aid
6.0oz Berry Blue Jello (large box)
4.0 Packets of Knox gelatin
1.0c Sugar
1.0 9x12 rectangular glass dish
2.0 Measuring cups