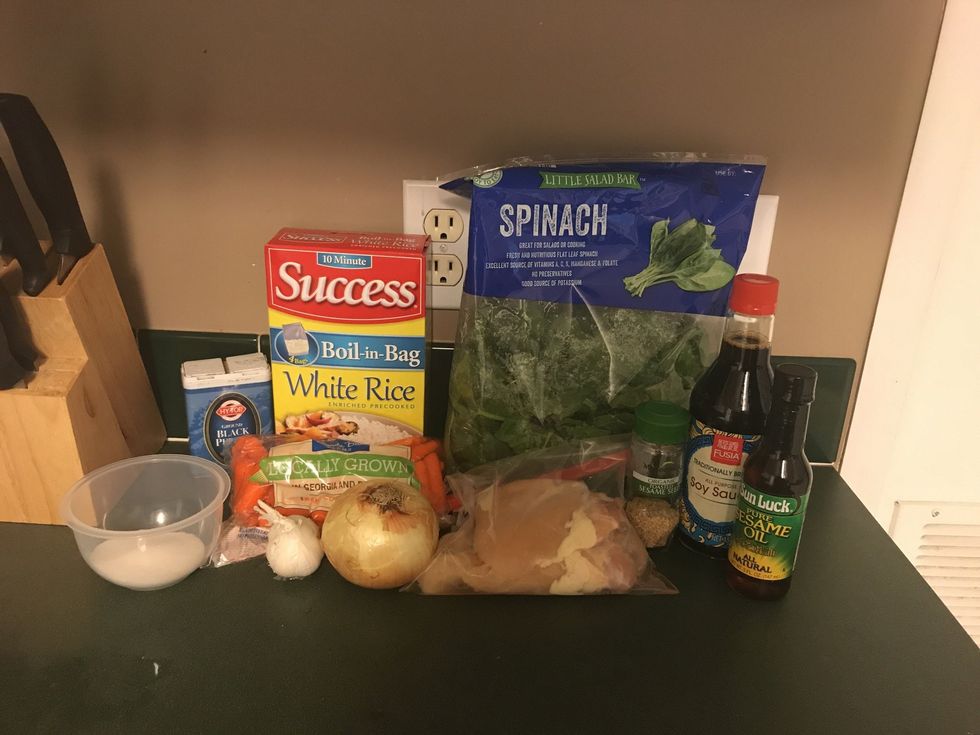 Ingredients - rice - spinach - chicken breast - garlic - carrots - onion - black pepper - salt - sugar - sesame seed oil - sesame seeds - soy sauce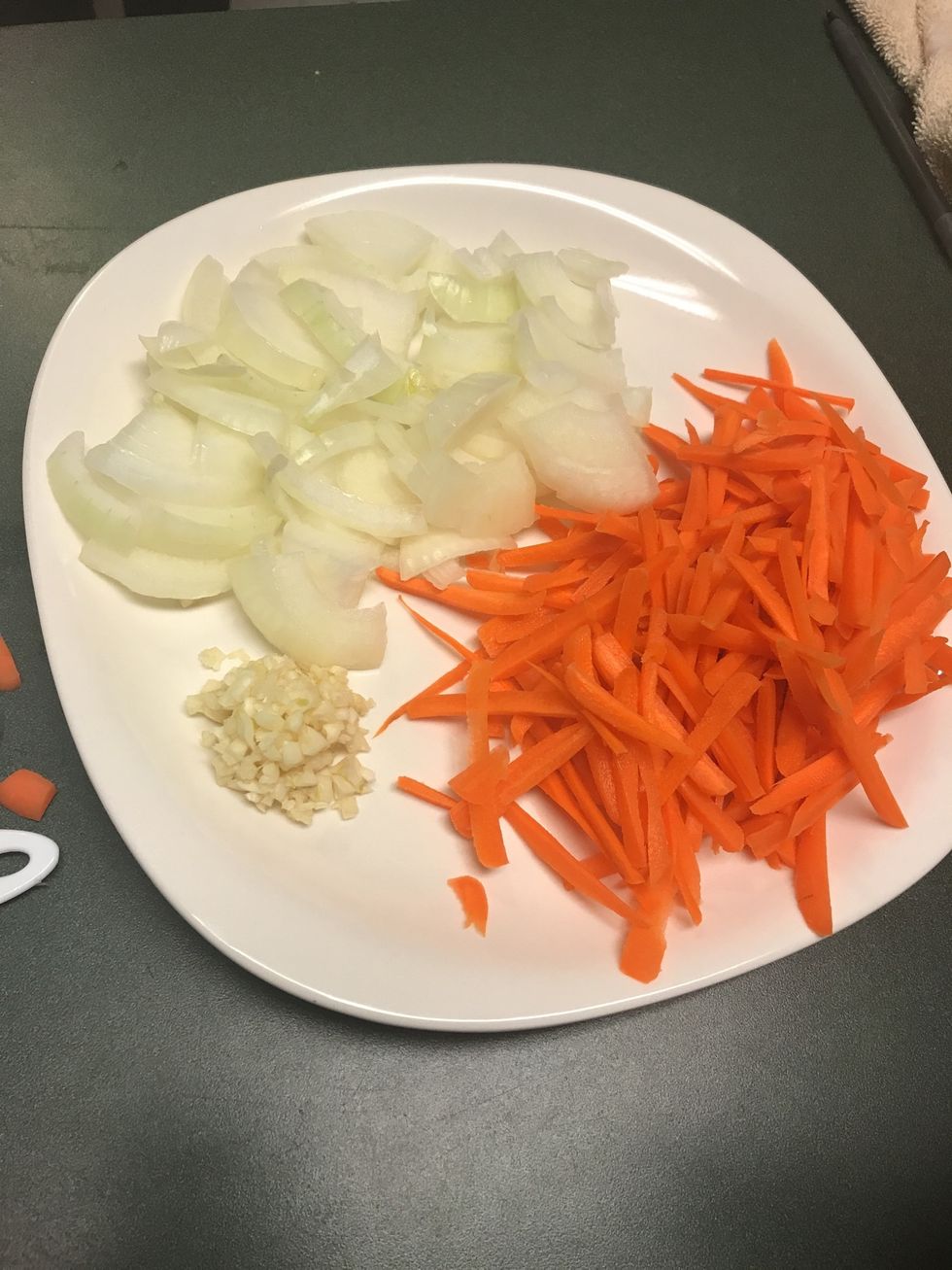 Mince 1 clove of garlic, Julienne carrots, and slice onion.
Blanch spinach
Have all the ingredients ready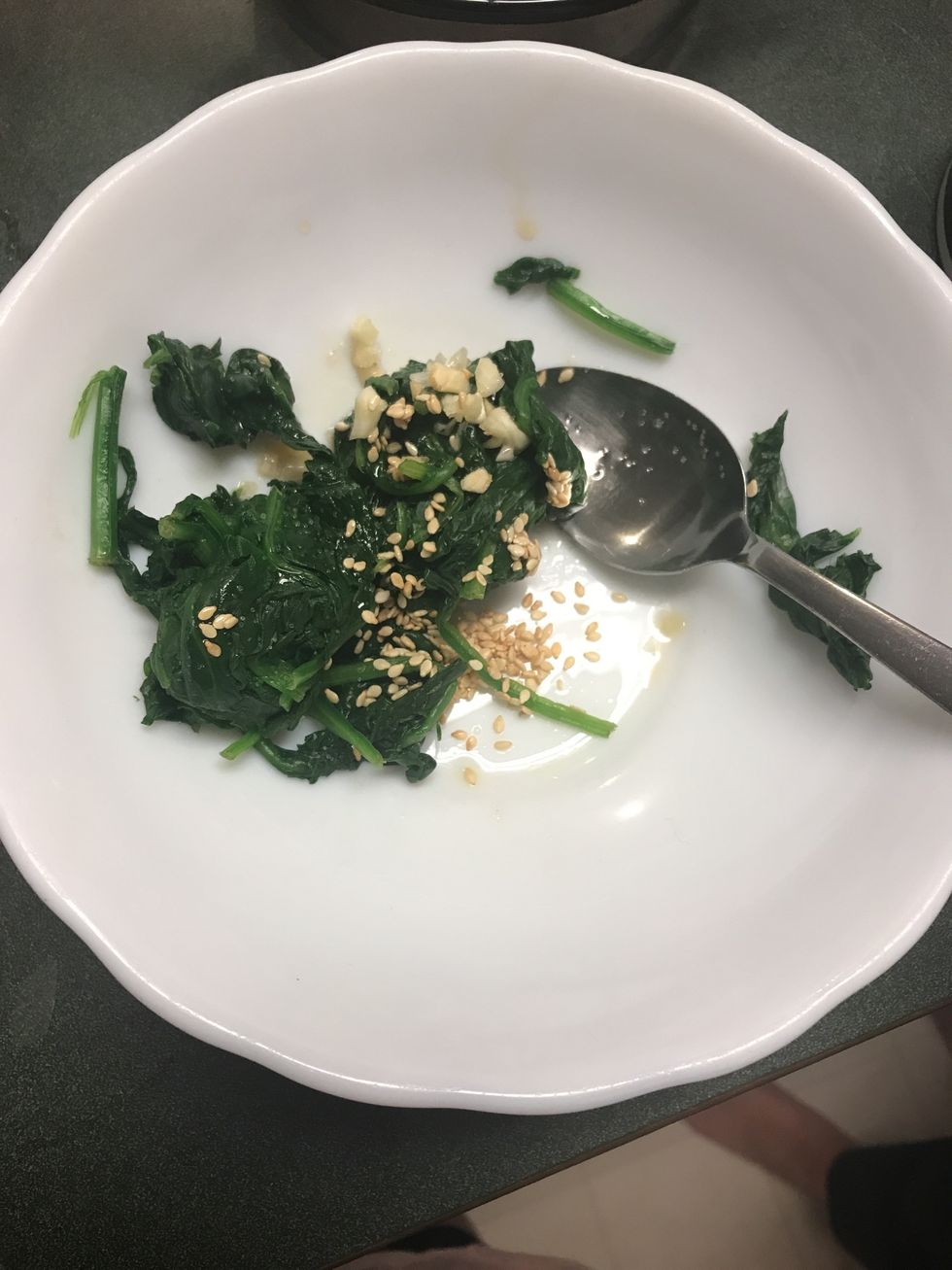 In a bowl, put the spinach, a pinch of salt, a spoonful of sesame seeds, a spoonful of sesame oil, and a spoonful of the minced garlic.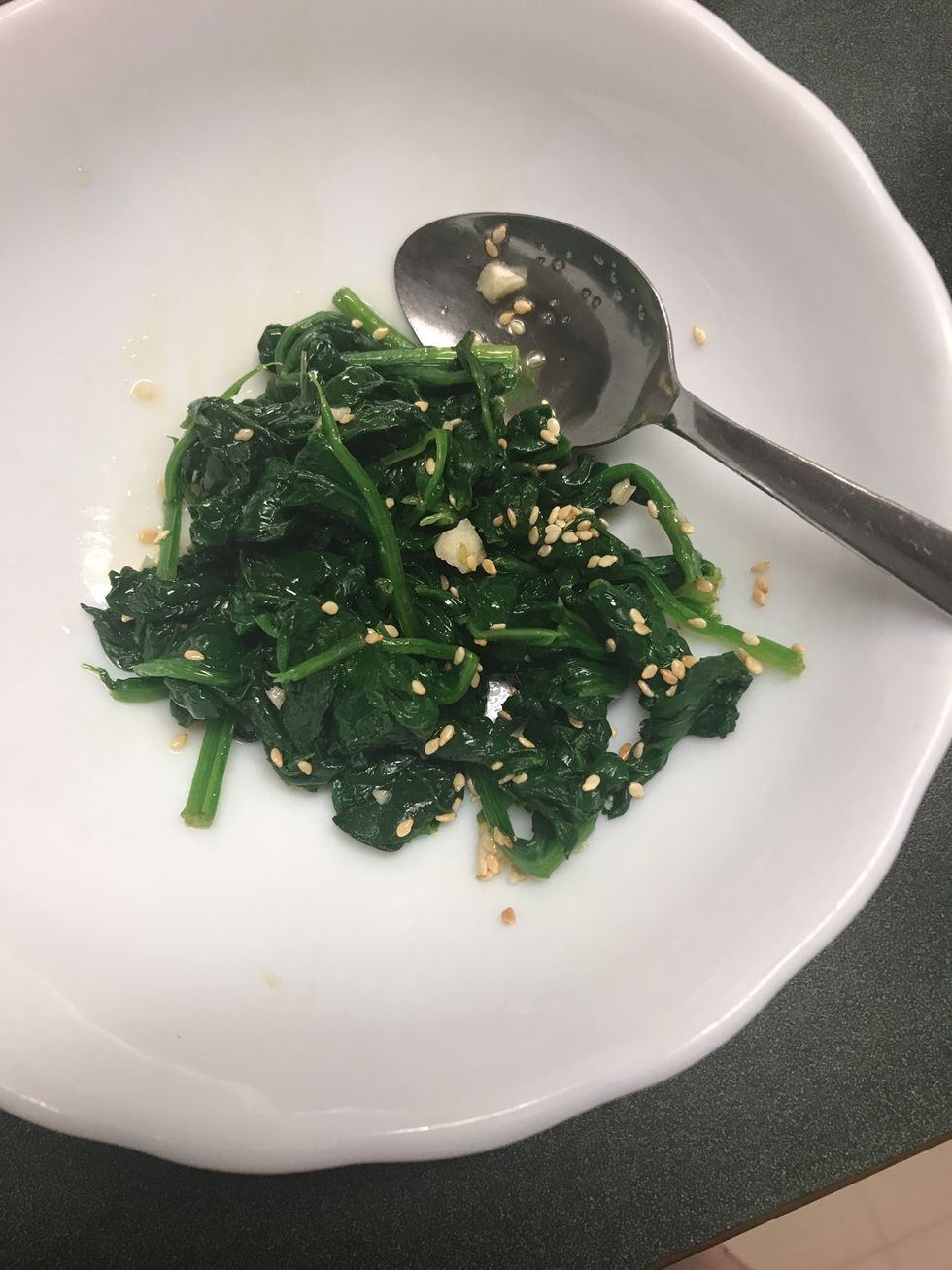 Mix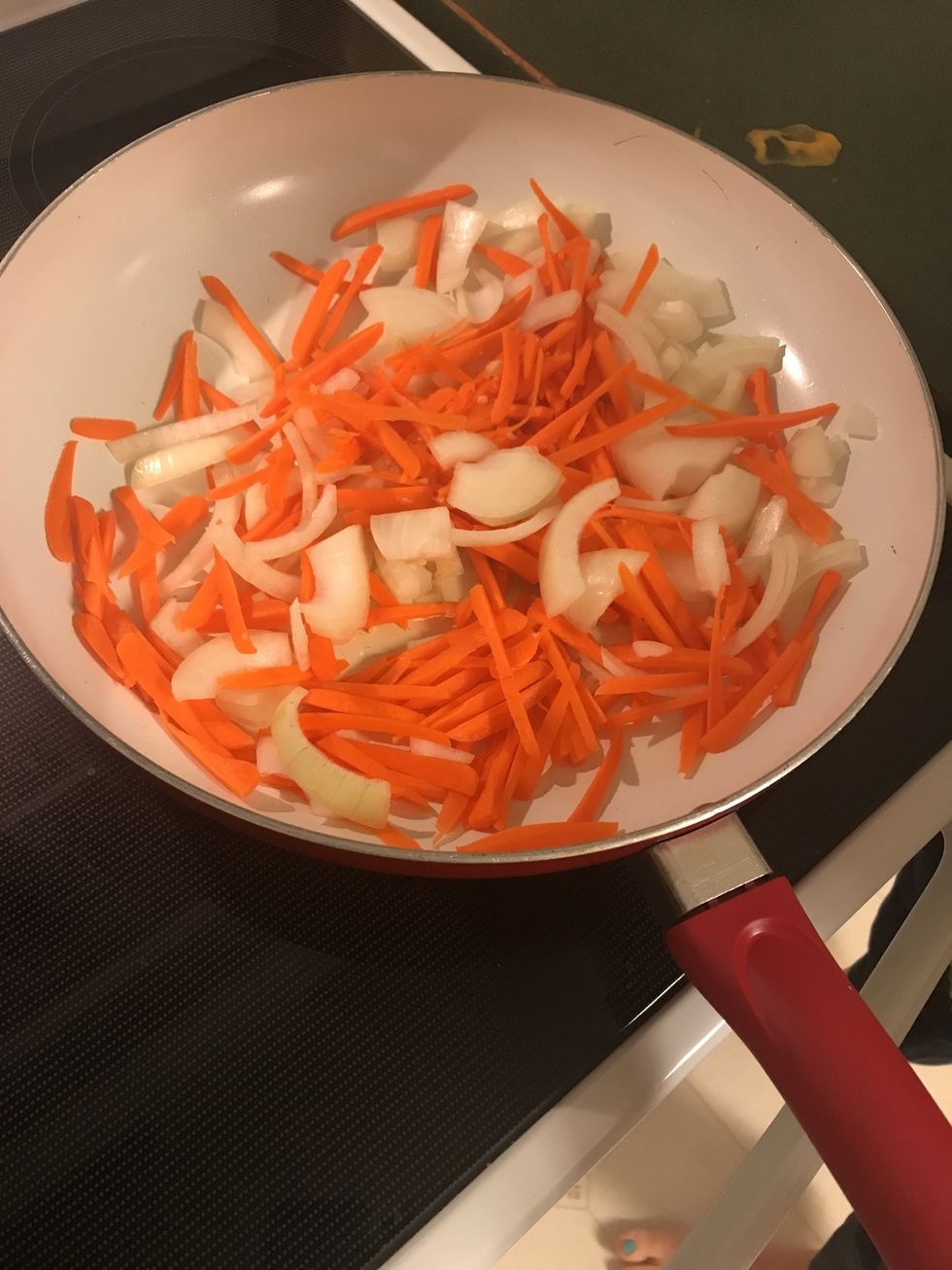 Stir-fry carrots, onions, and garlic.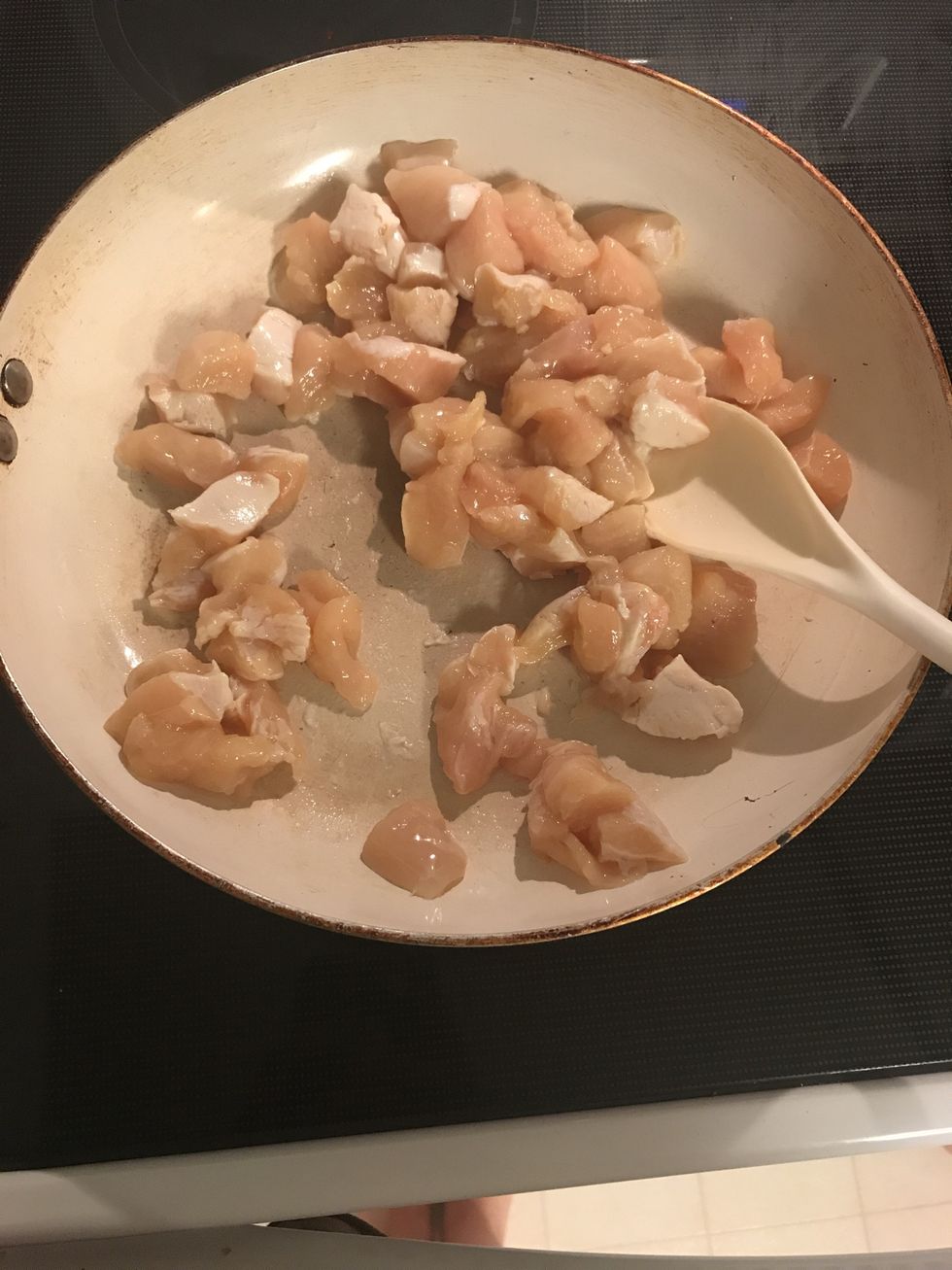 Stir-fry chicken until you no longer see pink (or until the internal temperature is 165)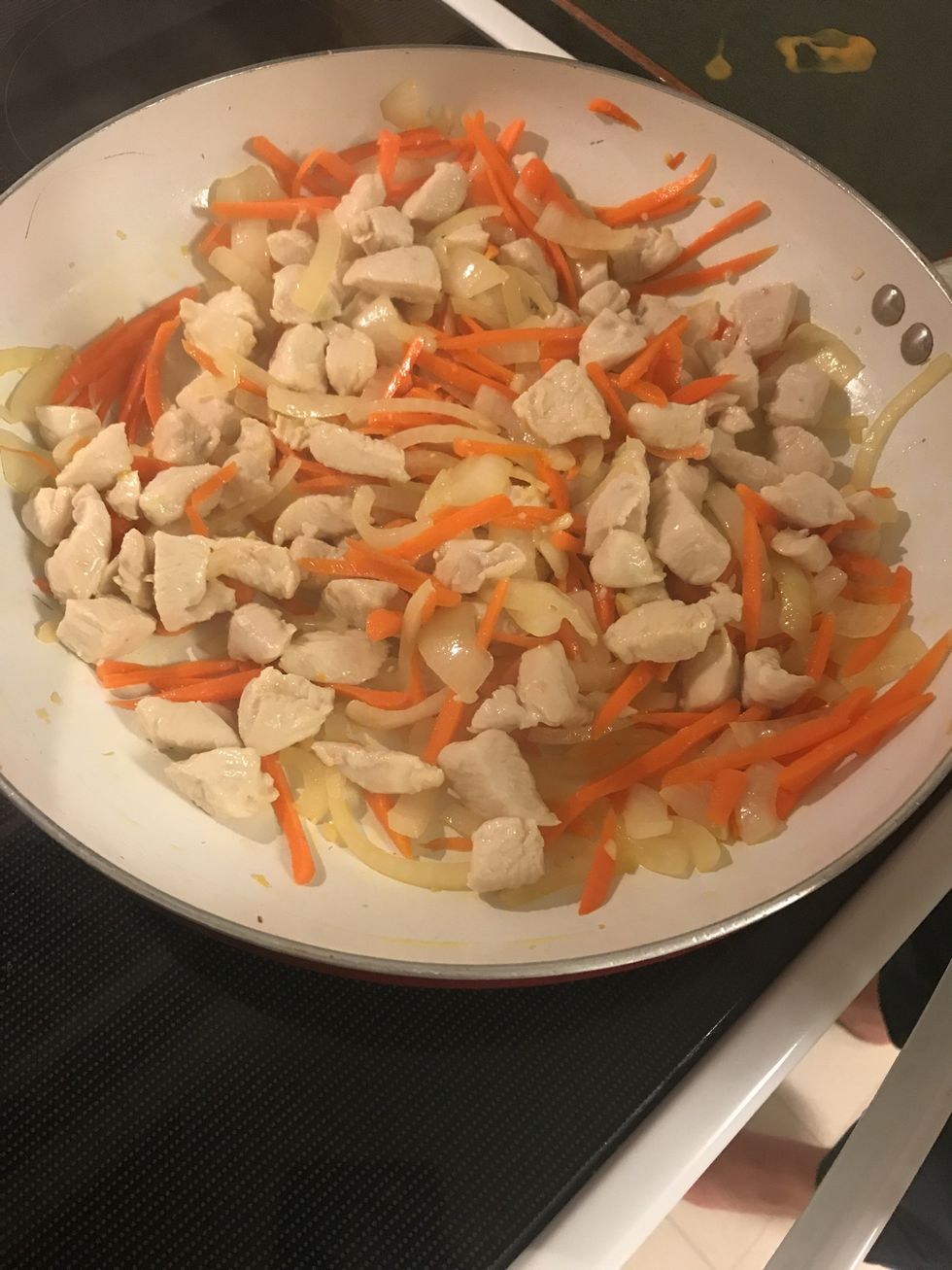 Add the stir-fried carrots, onions, and garlic to the chicken.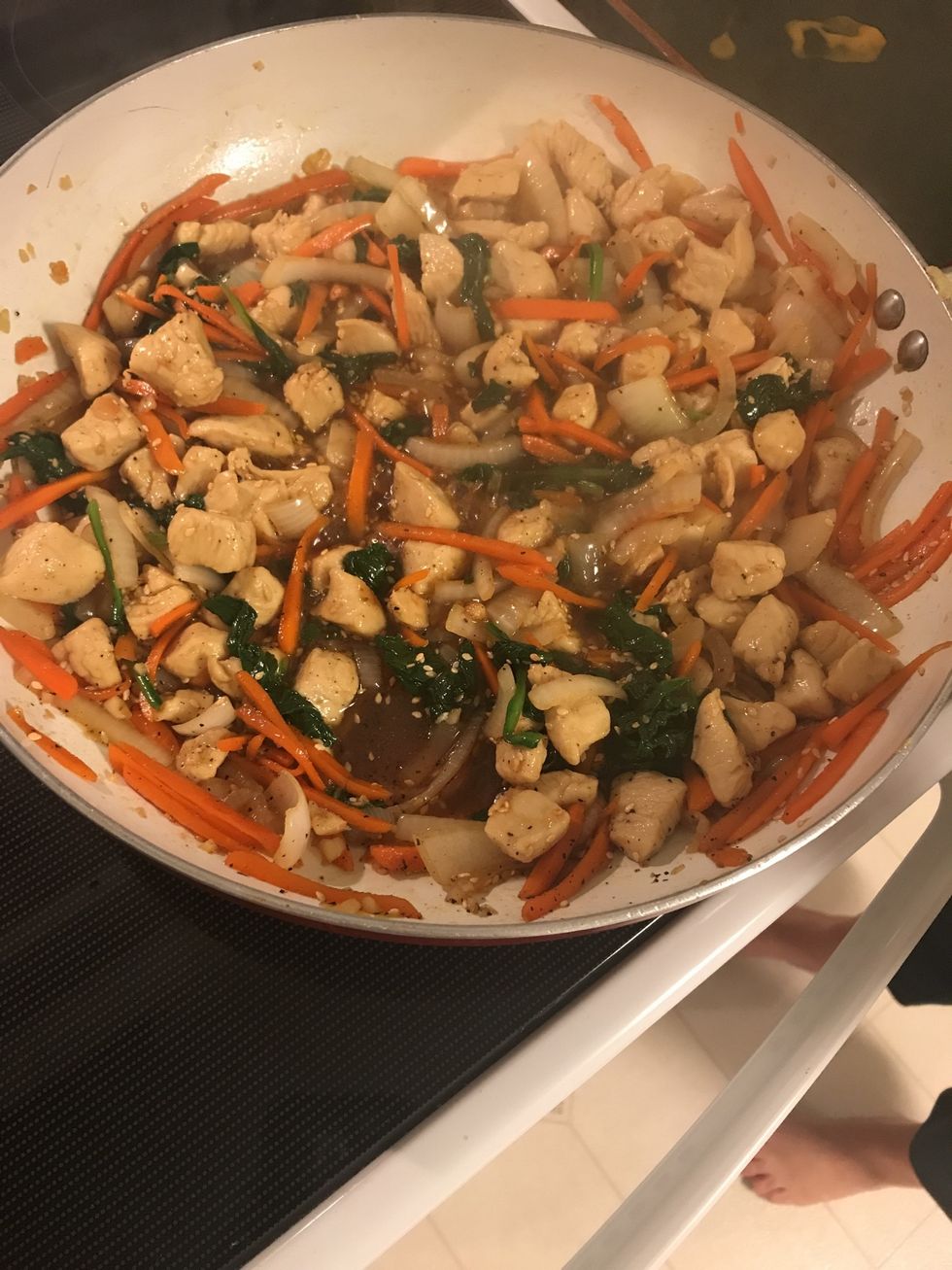 Add sesame seed oil, sesame seeds, soy sauce, sugar, and black pepper and stir until heated.
Then serve over a bed of rice.
7oz of rice
1 bundle of spinach
1 chicken breast
1 small onion
2 carrots
3 tbs sugar
1/3 cup soy sauce
3 tbs sesame seed oil
1 tbs minced garlic
2 tbs sesame seeds
1 tsp black pepper