How to make japanese style pumpkin omelet fried rice!
Halloween is over and I found a un-carved pumpkin sitting in my room. So I decided to make a delicious pumpkin dish of it. Now, go find any leftover pumpkin that's un-molded yet.
26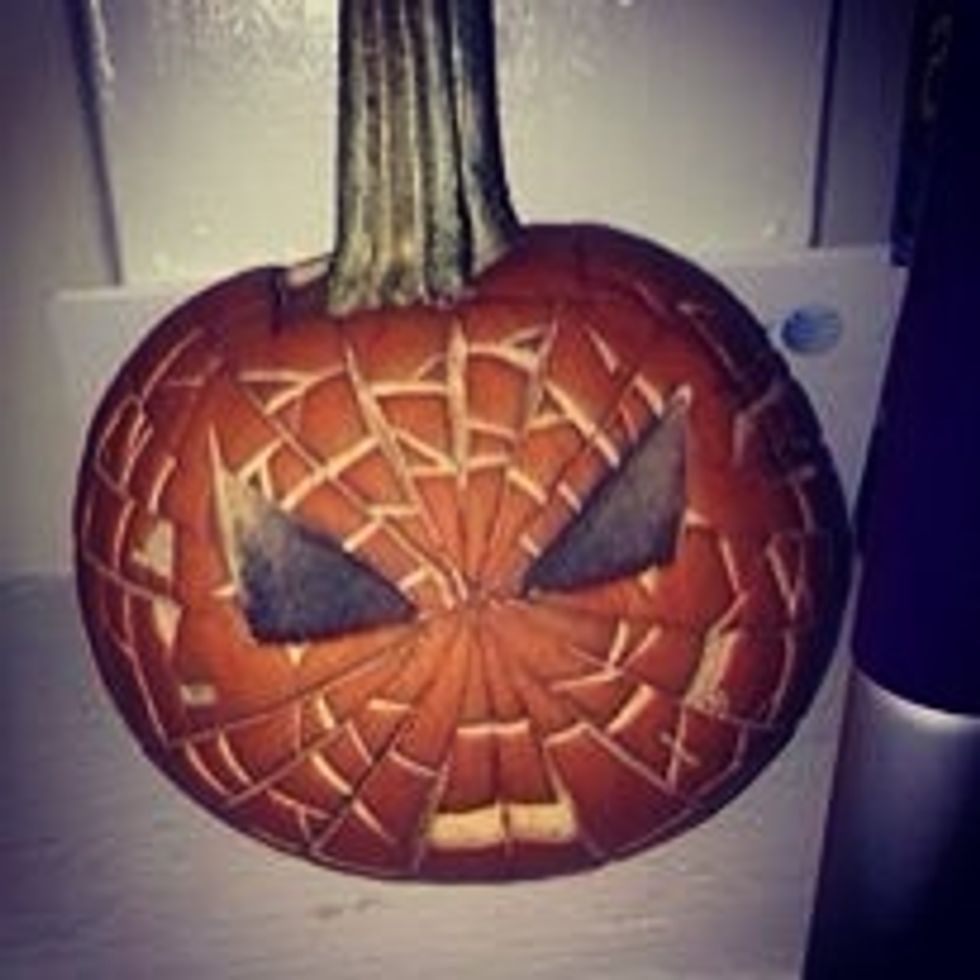 Okay, do you see any problem with this pumpkin? Yes, it's all molded. If your pumpkin looks like this, then you should toss it right a way and find yourself another pumpkin.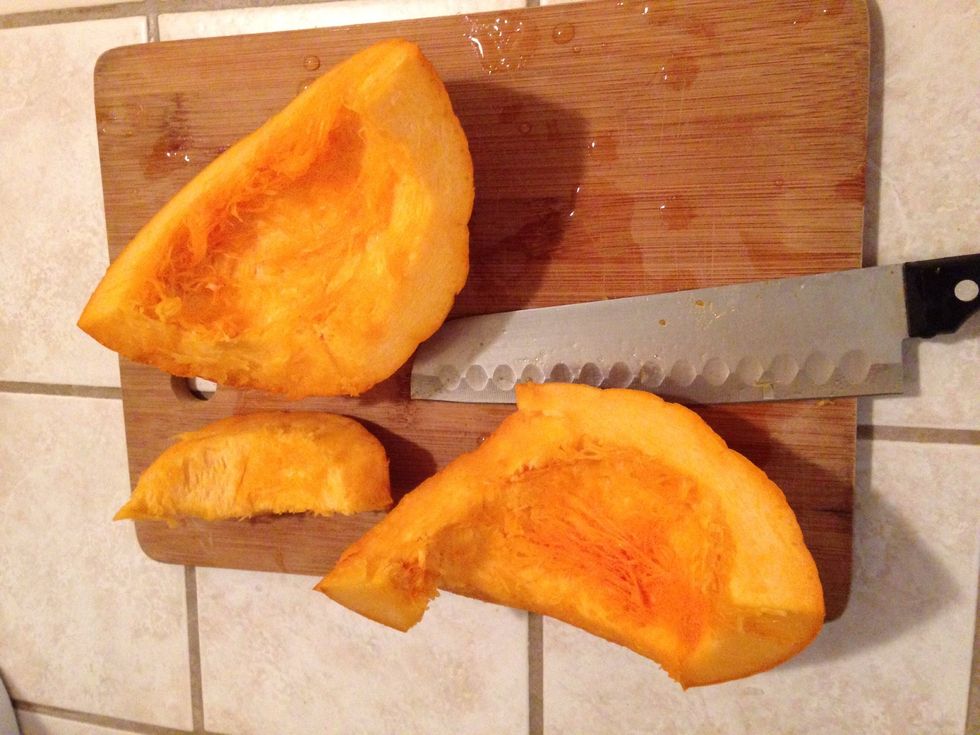 Cut pumpkin into big pieces.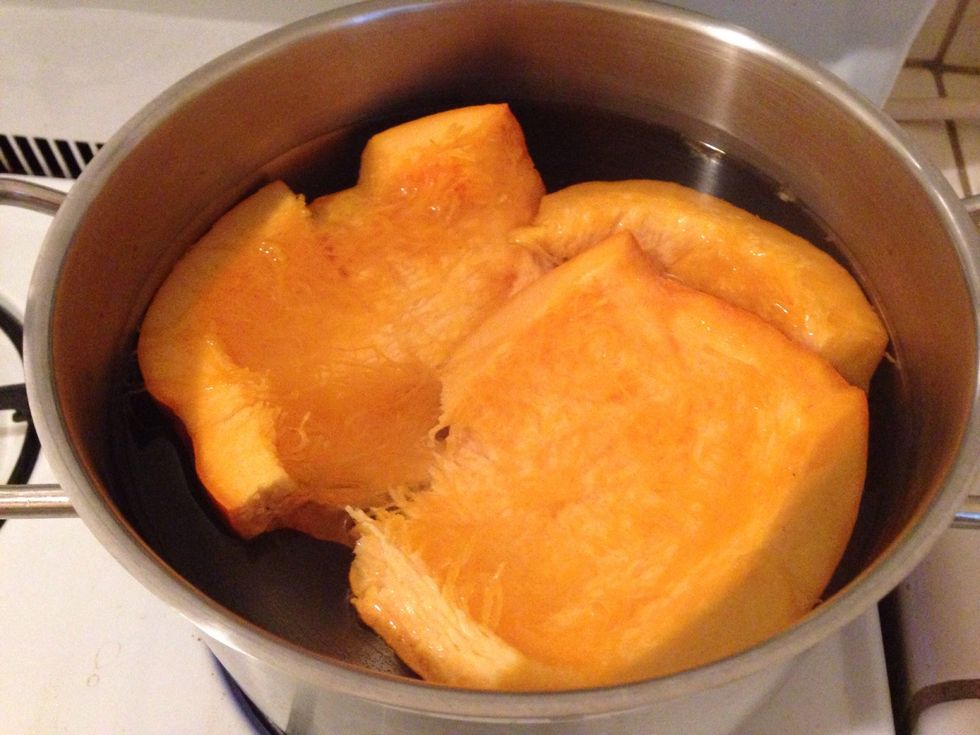 Boil until cooked.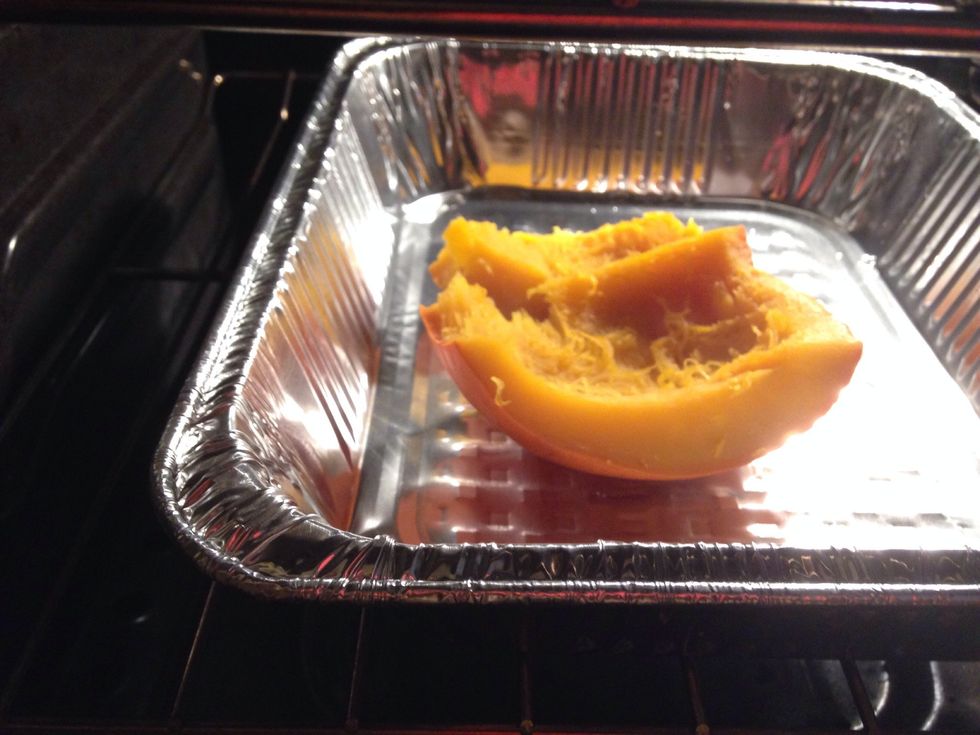 Put half of the pumpkin into oven at 350f for 30 mins. This step is to make pumpkin dry up, so later it won't smashed when stir frying. (You can also skip this step)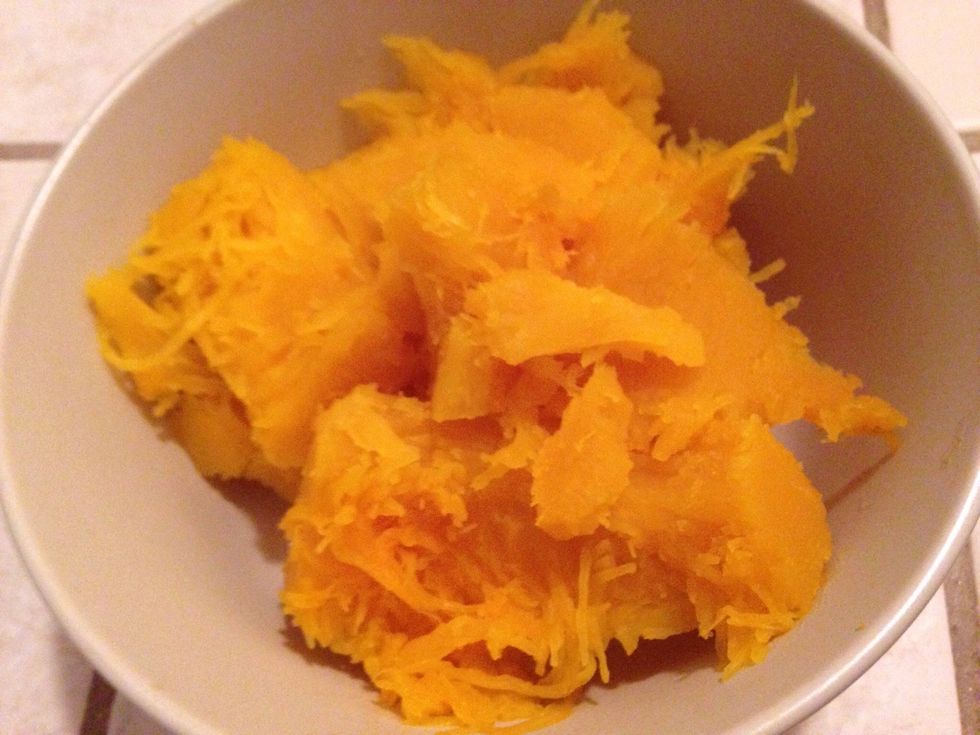 Use another half pumpkin and make smashed pumpkin.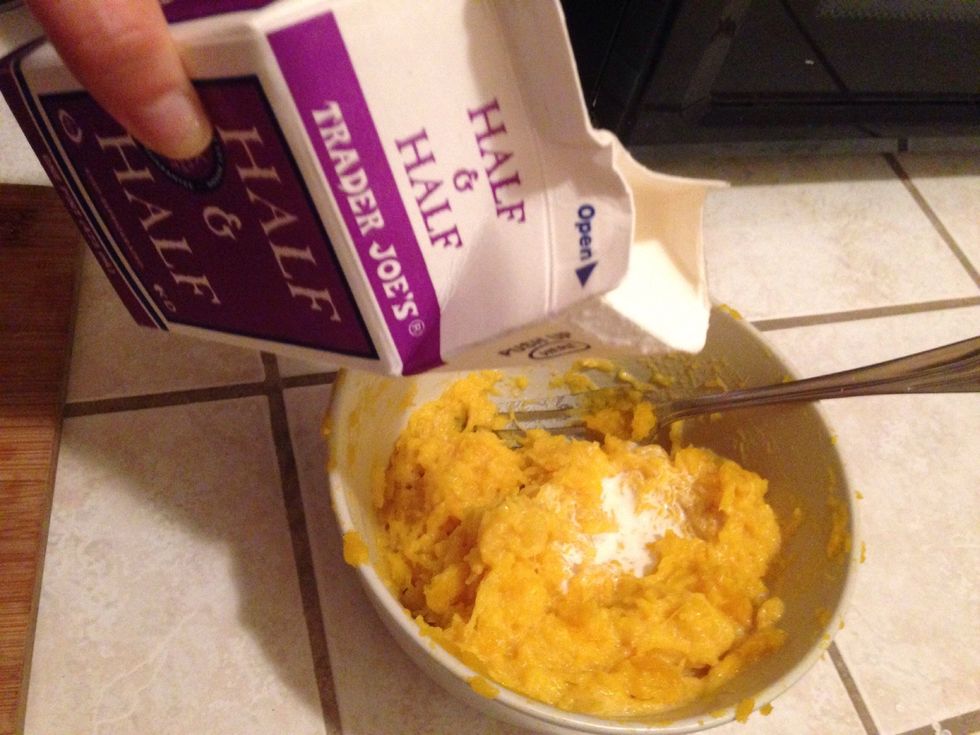 Add half-half into it to make it smooth ( if you don't want you fried rice to be too heavy, you can also skip this step)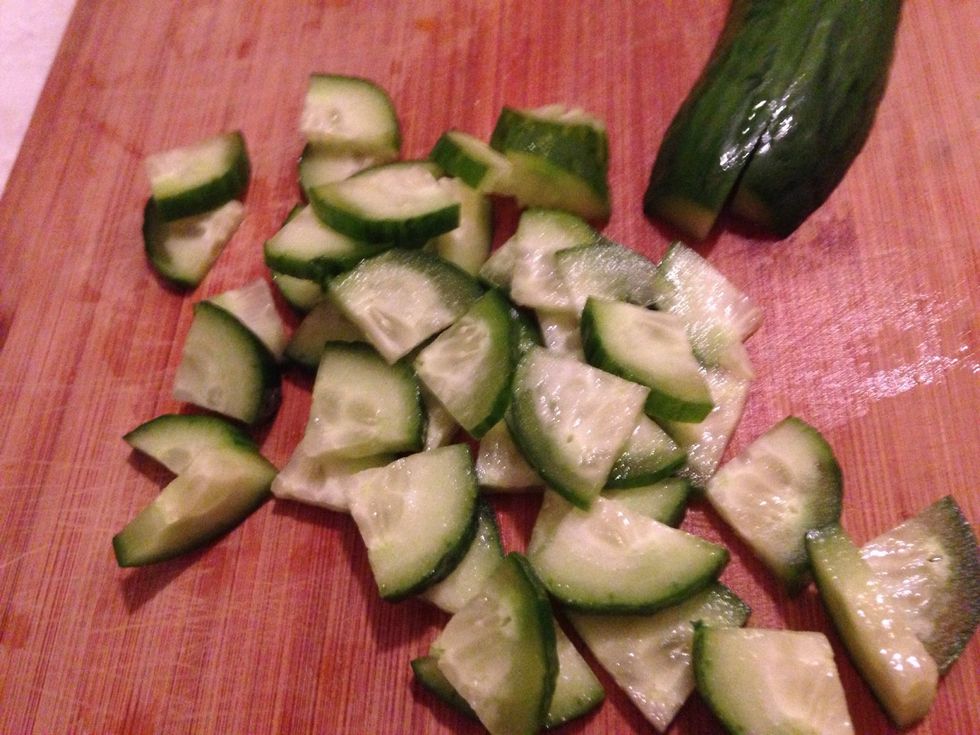 I making this dish with whatever I had left in the fridge after the holiday weekend. Dice cucumber into small pieces. You can also use whatever you have in he fridge, such as green onion, carrots .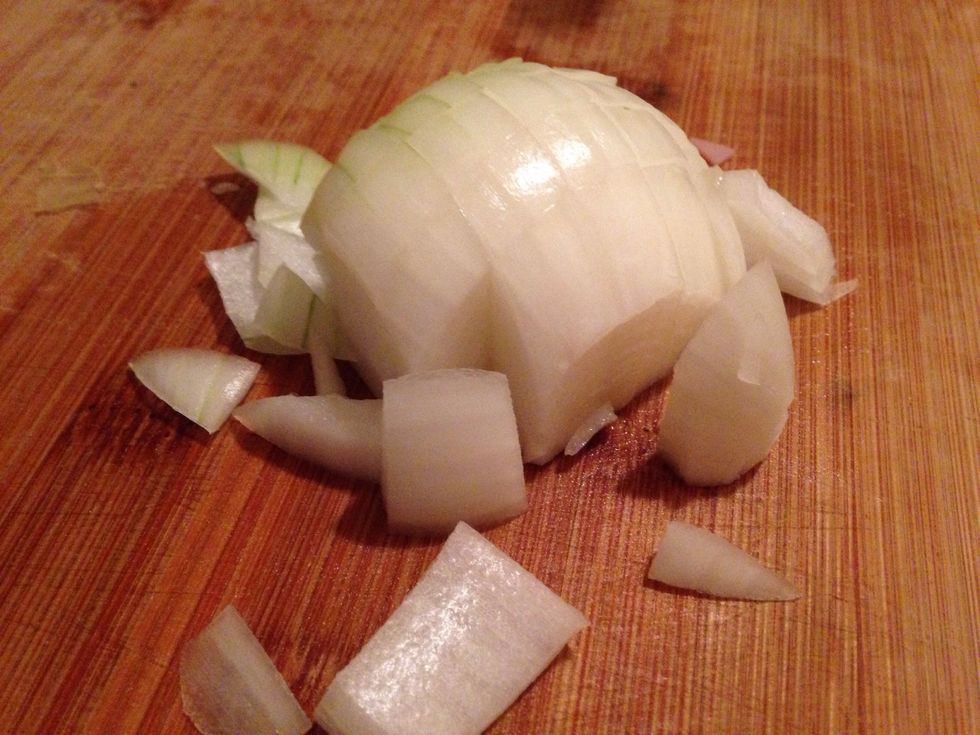 Dice onion into small pieces as well. once again, you can use any veggie you want.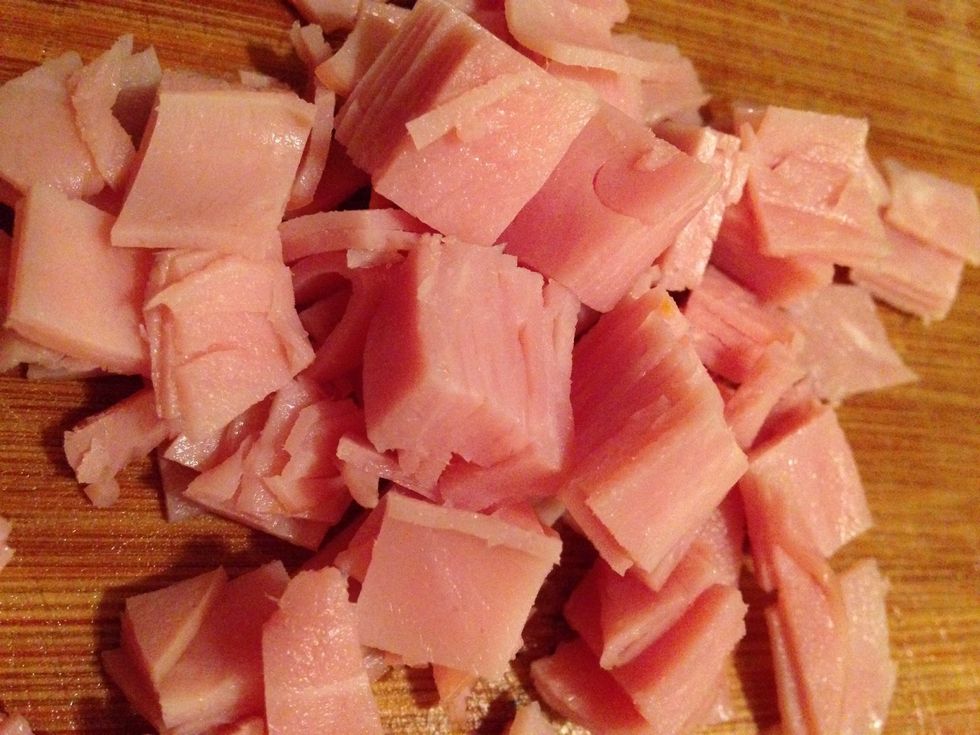 Dice ham into small pieces like the size you dice cucumber. As I mentioned before, I'm using leftovers, you can also use bacon instead or other meat.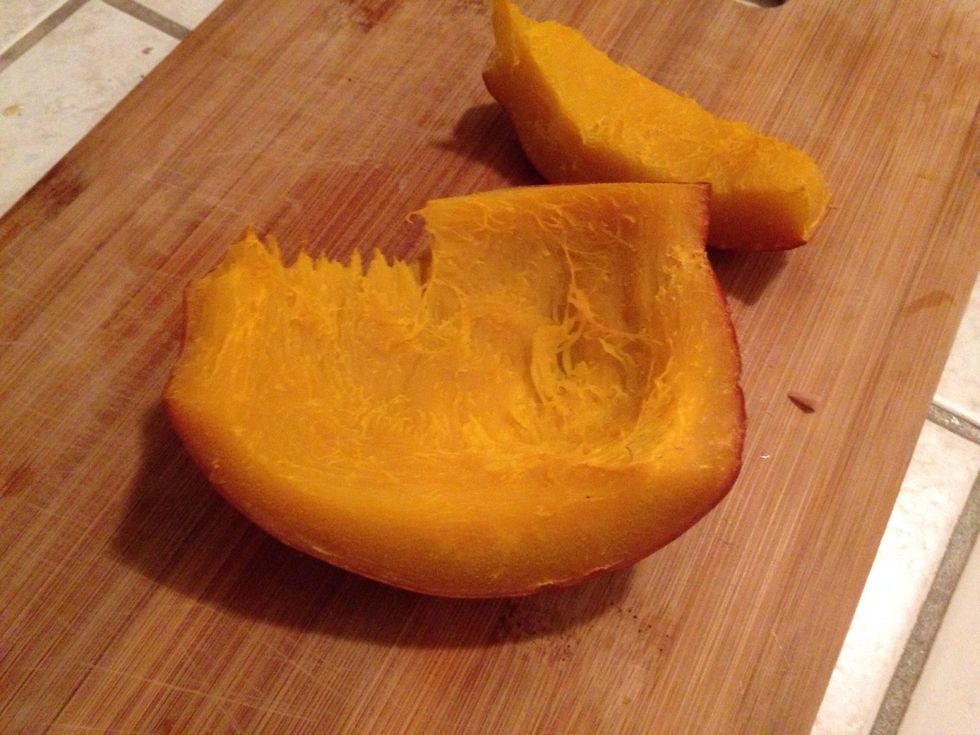 Take out pumpkin from the oven after 30 mins, it is dry now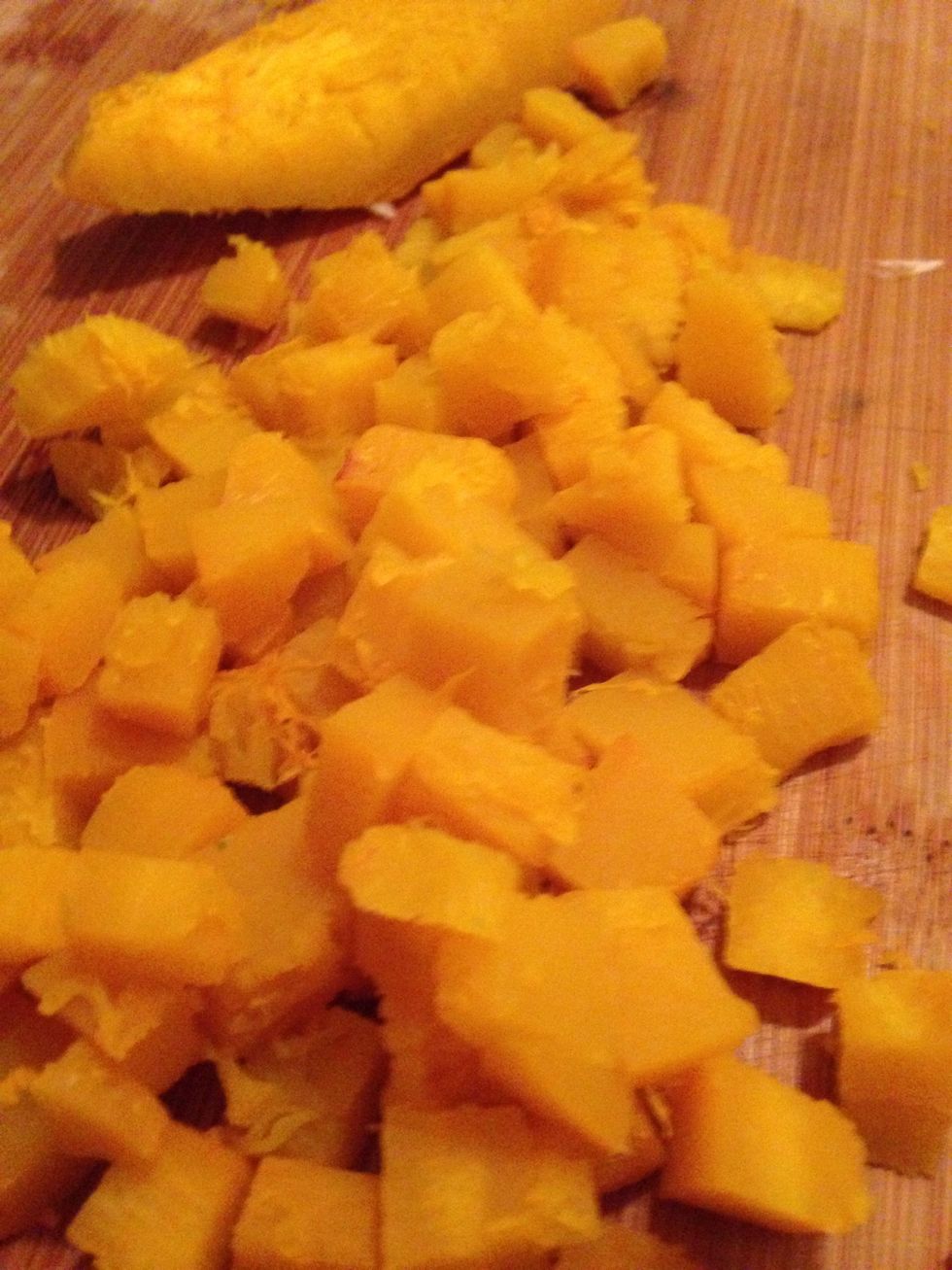 And dice pumpkin into small pieces like other veggie you diced before.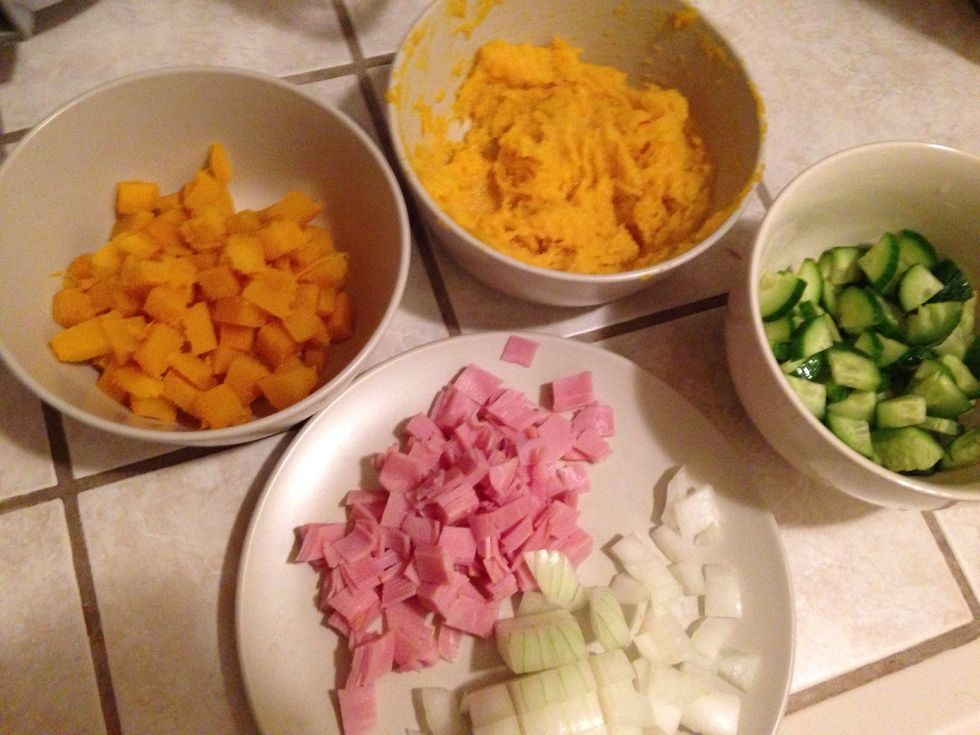 Notice they are all the same size.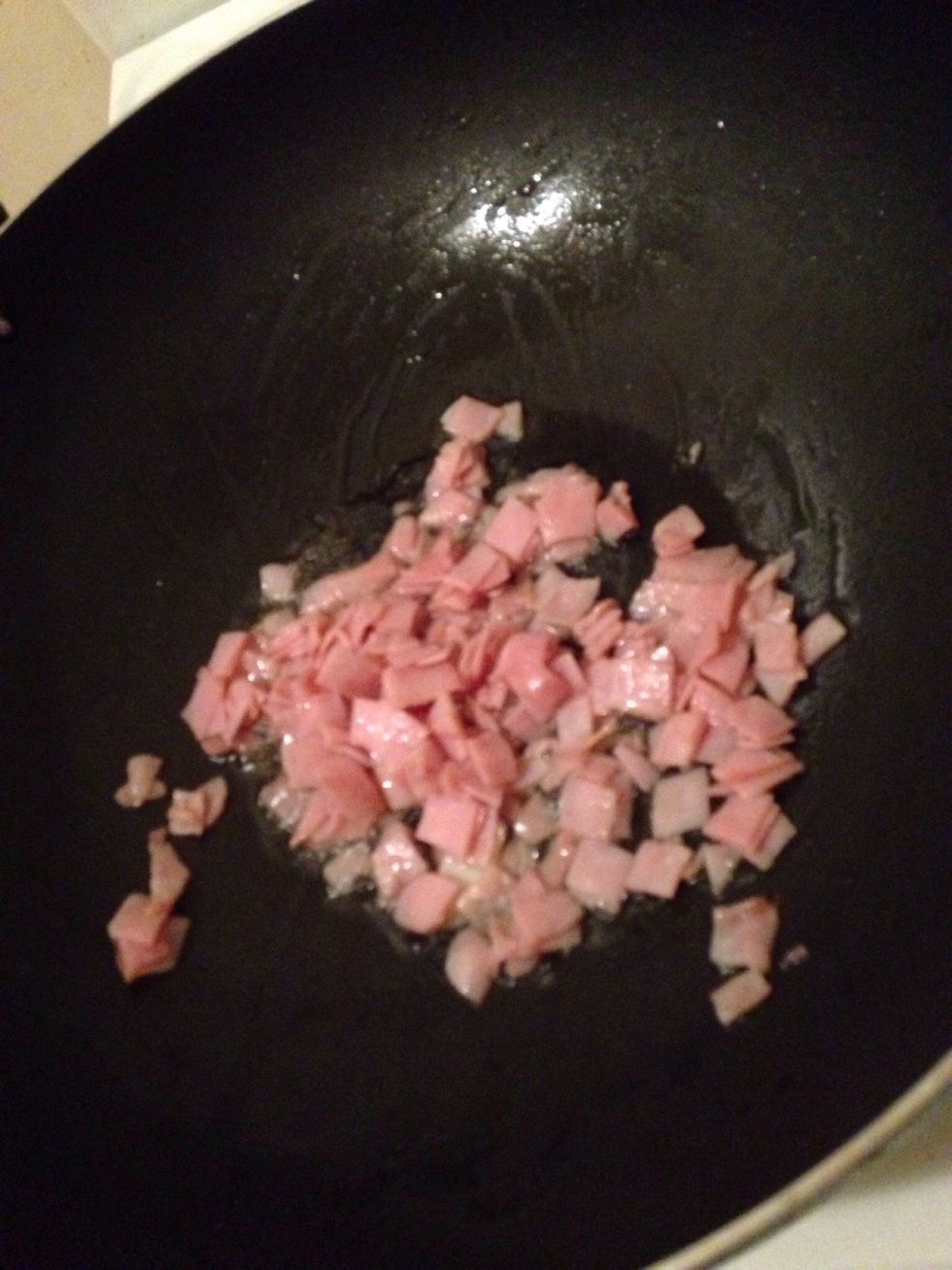 Stir fry ham first till you can smell it.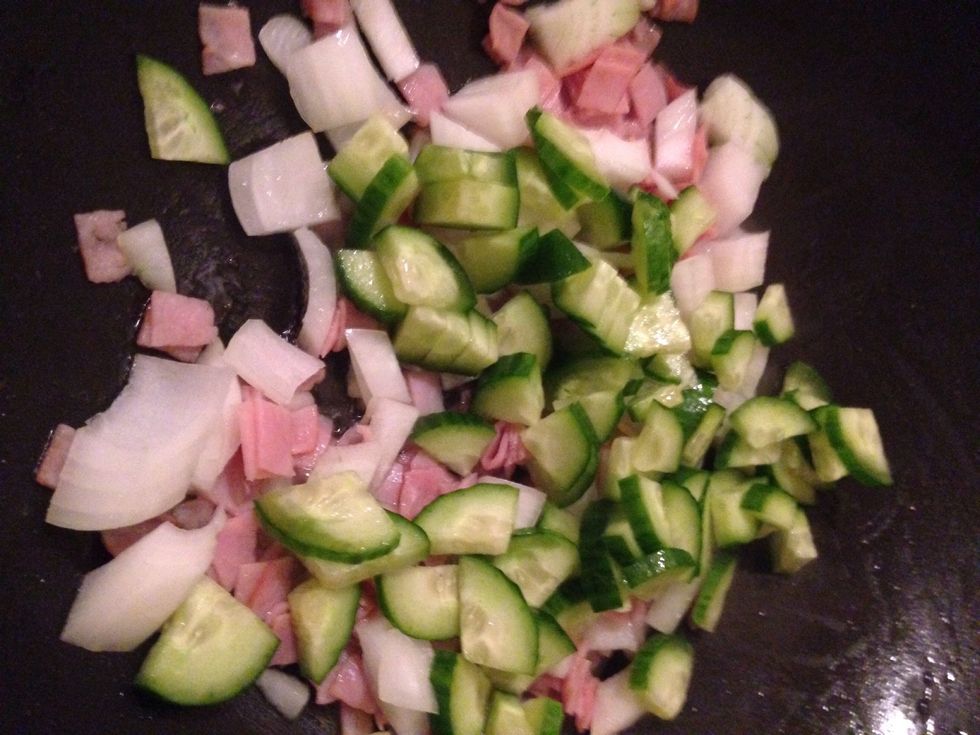 Add onion and cucumber. Stir fry till the veggies are cooked.
Add Putin into the pan, keep stir fry veggies.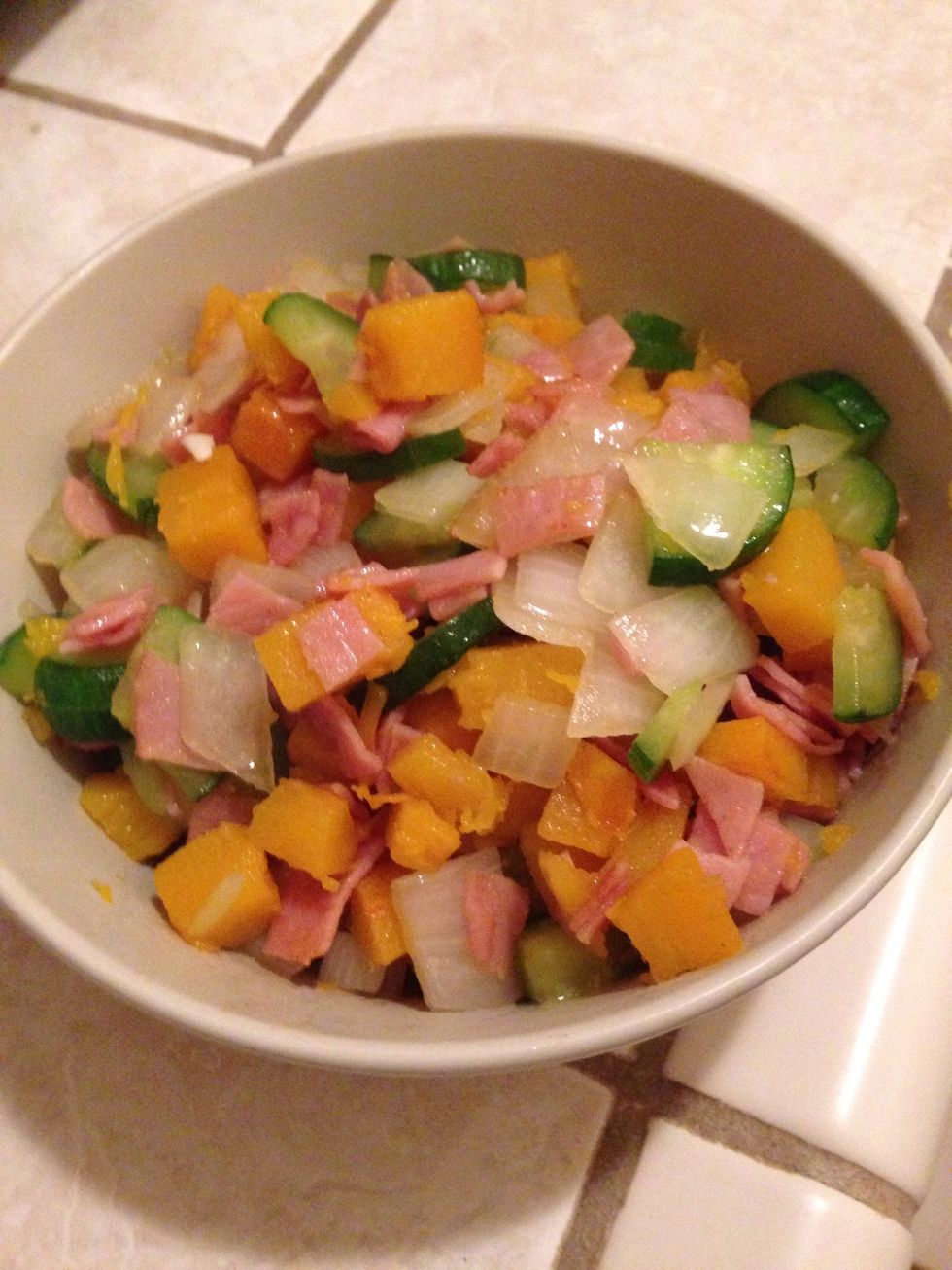 Until they are all cooked, take them out and set aside.
Now, fry rice! Heat up oil and add rice into the hot pan.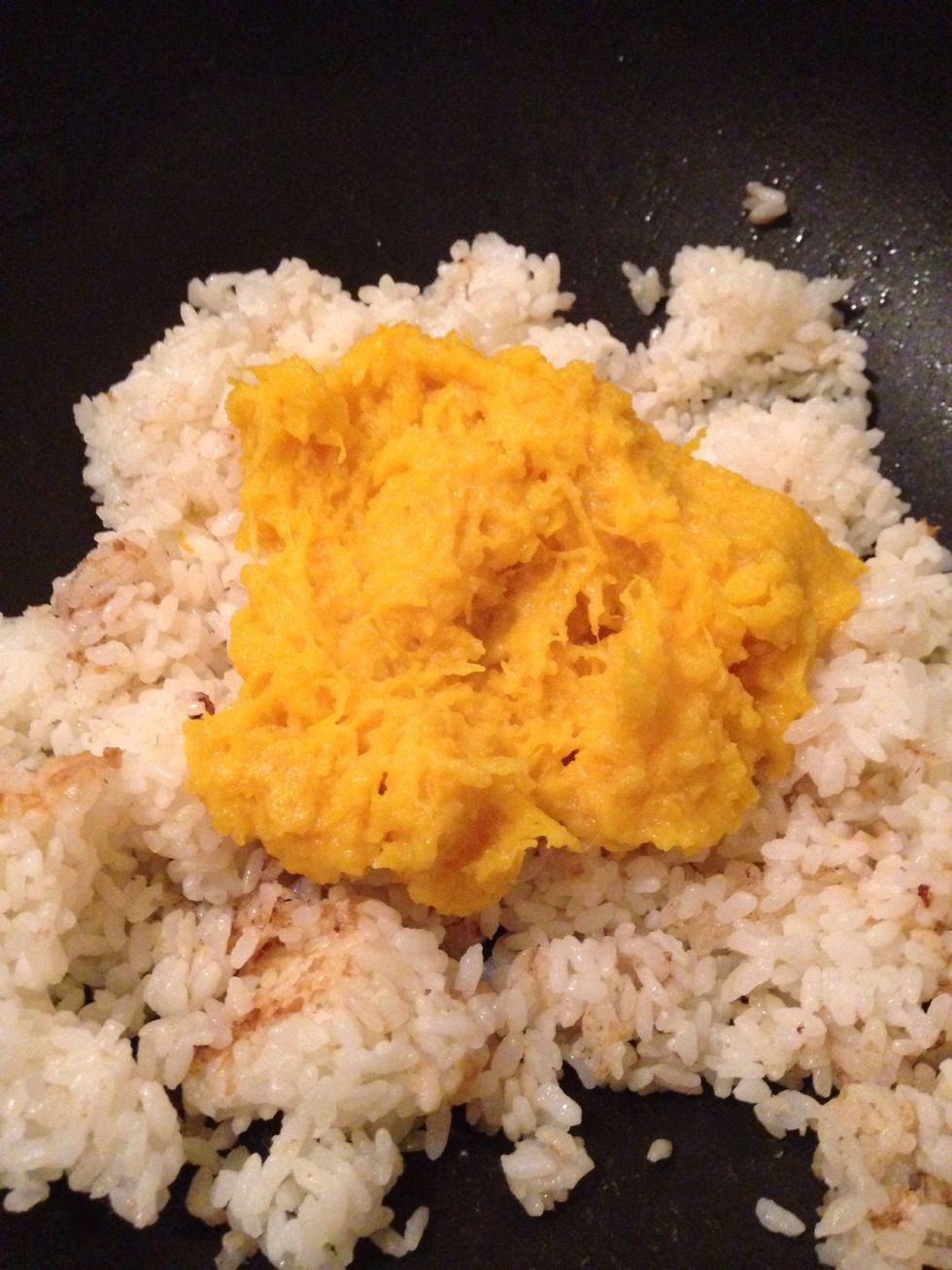 And add smashed pumpkin to the rice and mix them together.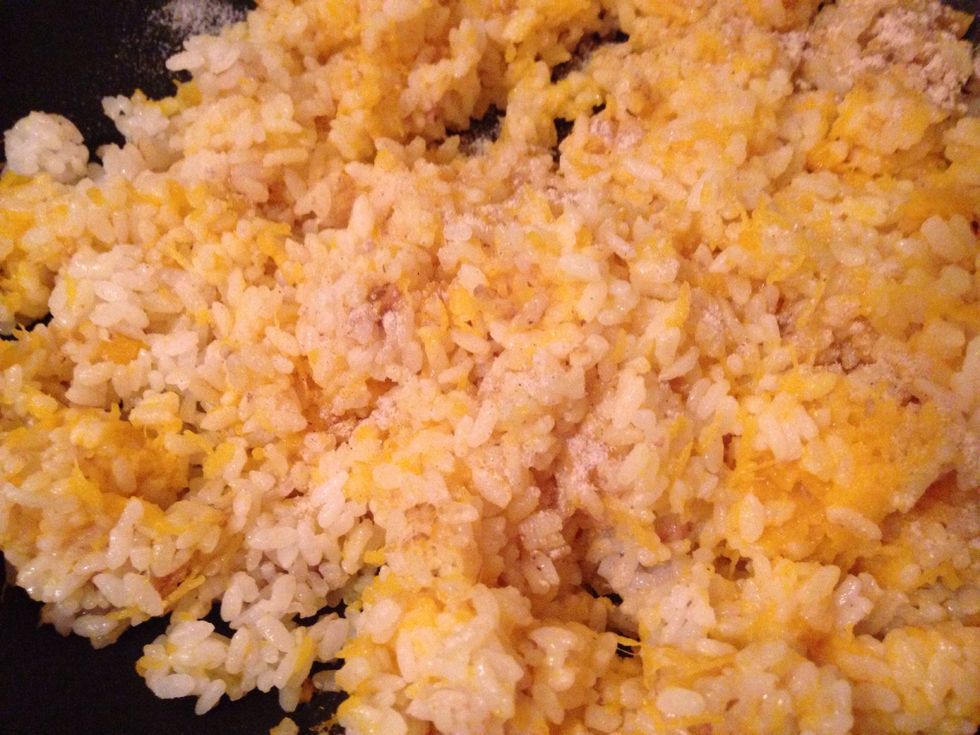 Add salt and white pepper to taste.
Add all the veggies into rice. Look at the color now, it's very colorful!!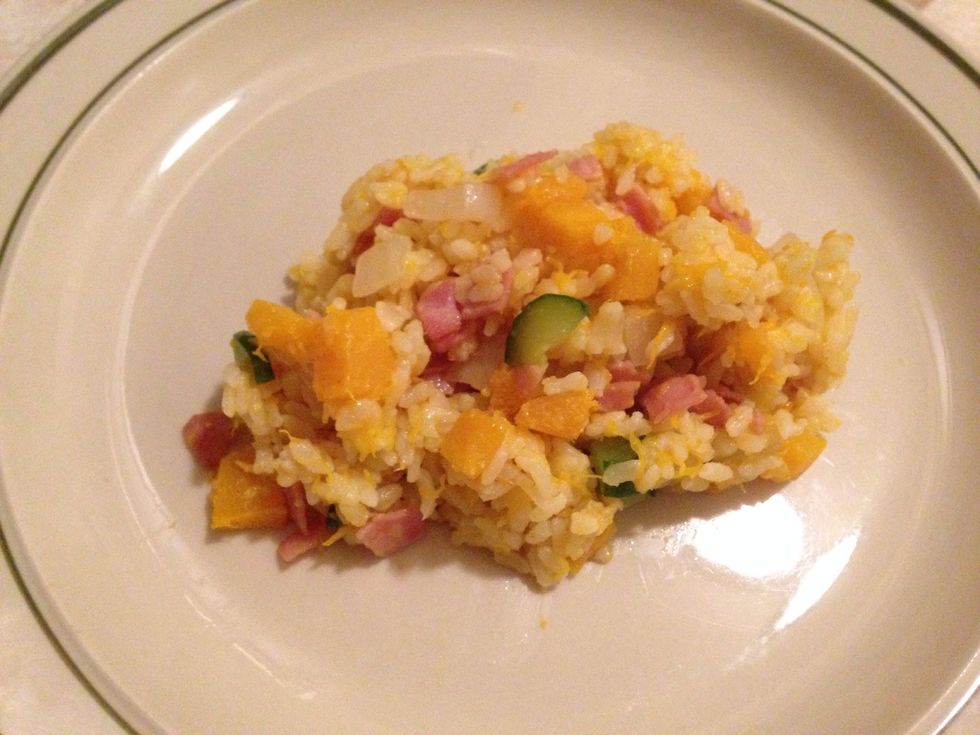 Pumpkin fried rice now is ready!! You can simply have this as a dish or add an omelet egg on top to make it fancier.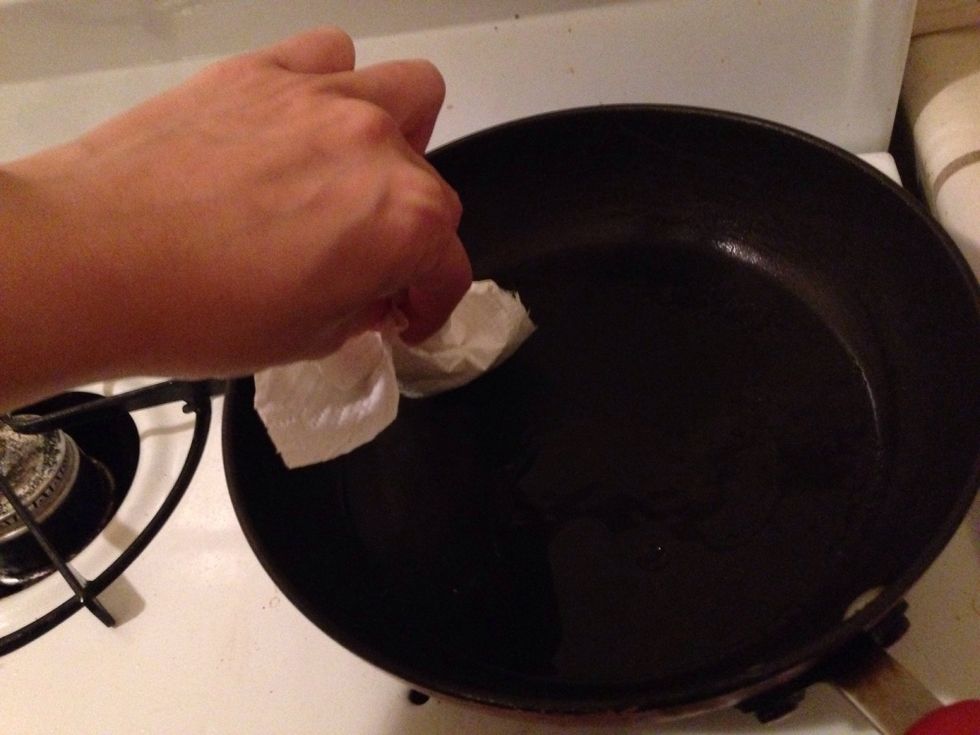 So now I am going to make the omelet top for the fried rice. Use little oil on the pan but make sure you spread it out evenly all over the pan. I use paper tower to wipe around.
On low heat. Add a egg and start folding it from one side carefully.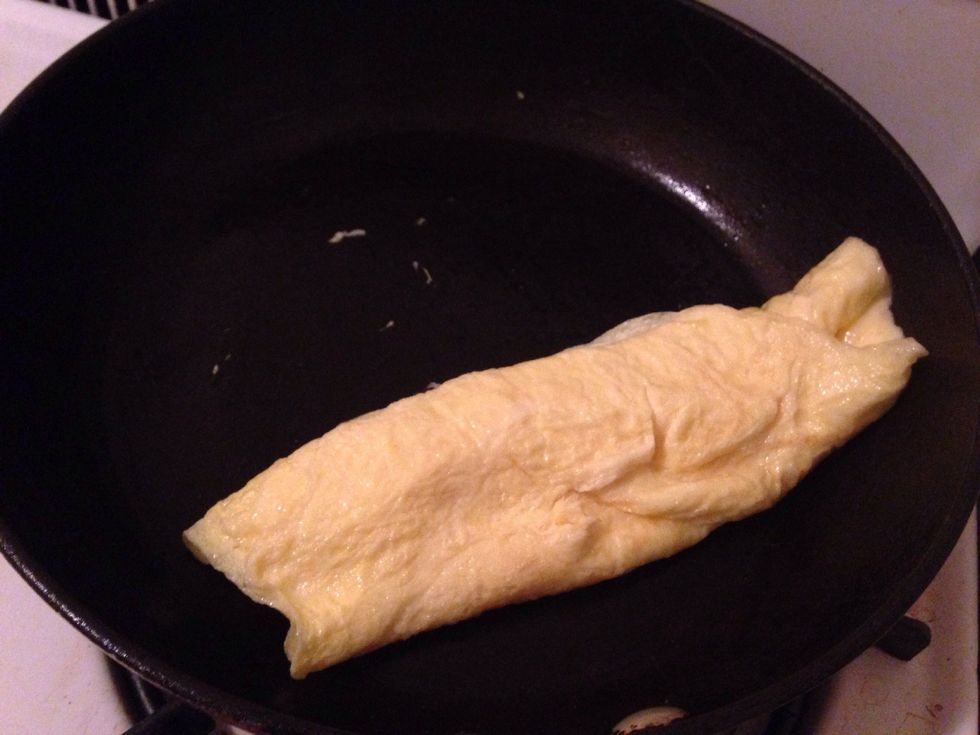 Until it look like a omelet. :) make sure it's still running in the middle.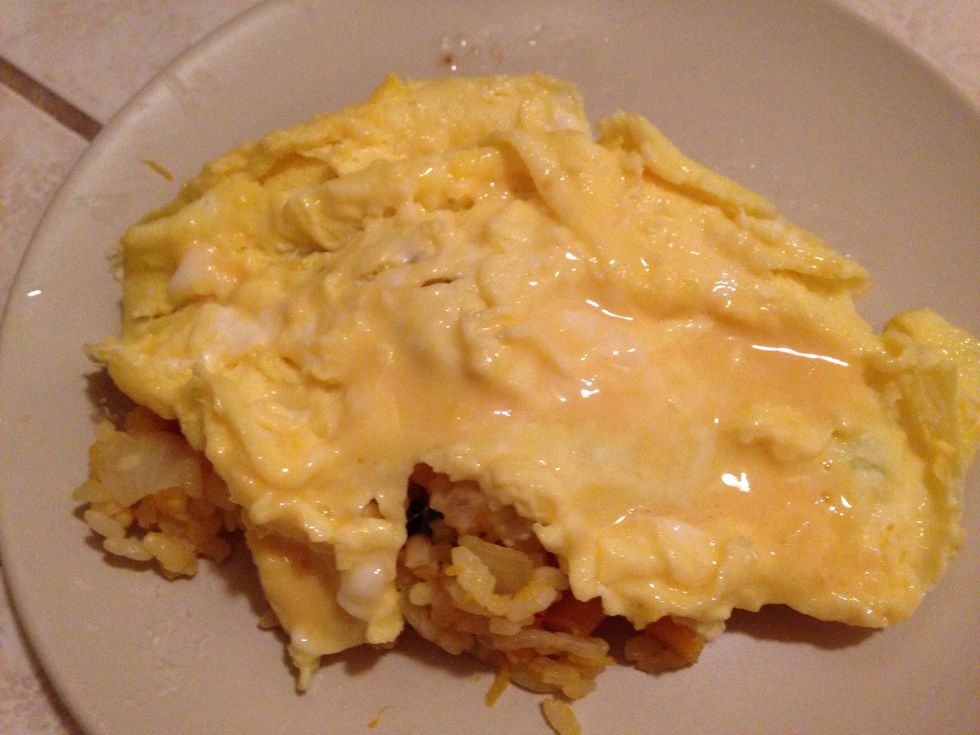 Best part is the egg isn't fully cooked. If you like your egg fully cooked, then you won't get the same result like this.
Just squeeze some ketchup on top and tah dah~ pumpkin omelet fried rice it is!! Hope you enjoy~
Pumpkin
Onion
Cucumber
Ham
Egg
Rice
Salt
White pepper