This is a basic recipe for any sushi. You can make variation o this classic by changing the filling or the shape of the roll. I hope you enjoy this as i do.
3599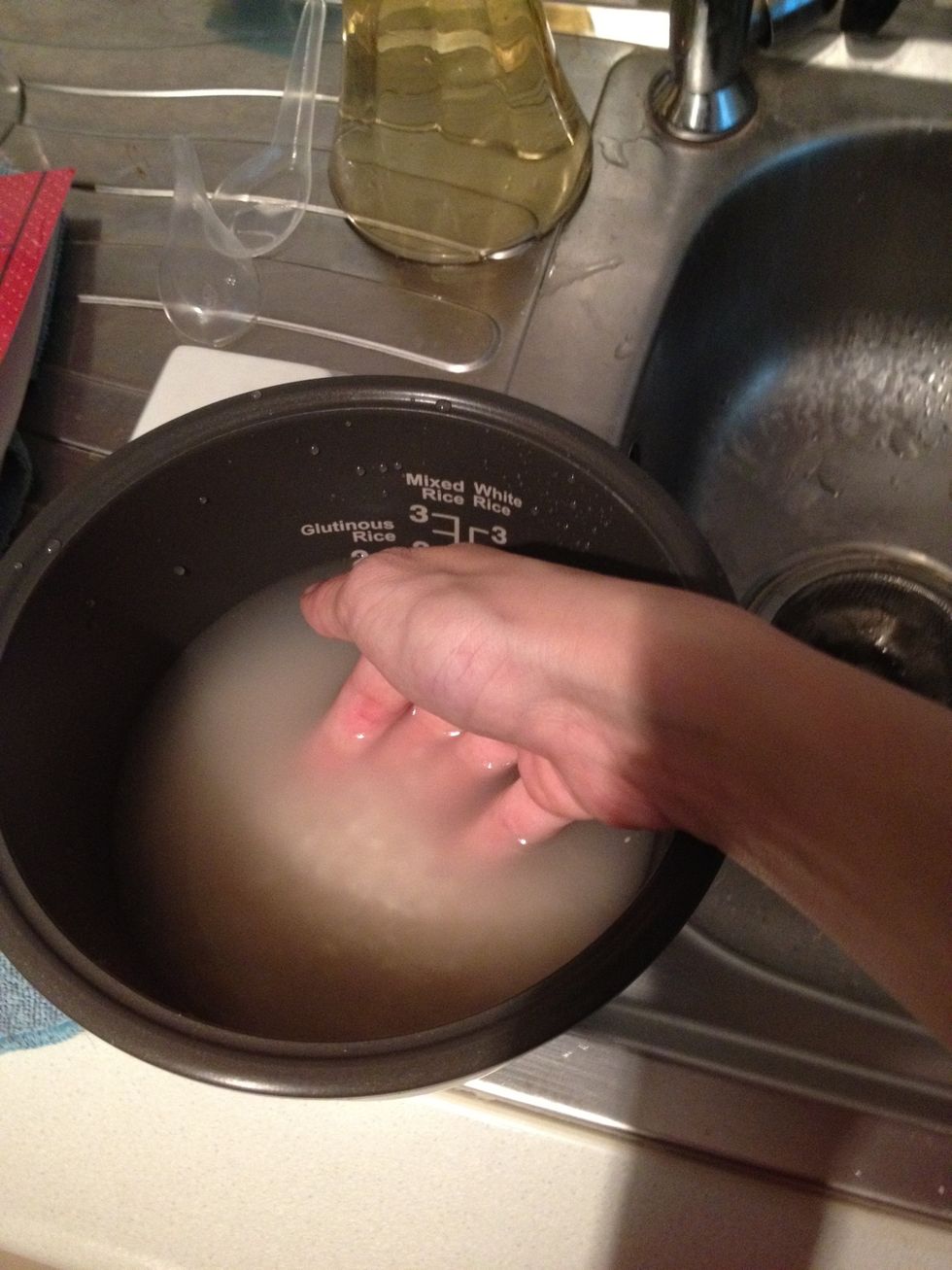 Wash the sushi rice twice before cooking
Add the water. It should be on the 1 cup bar on your electric rice cooker.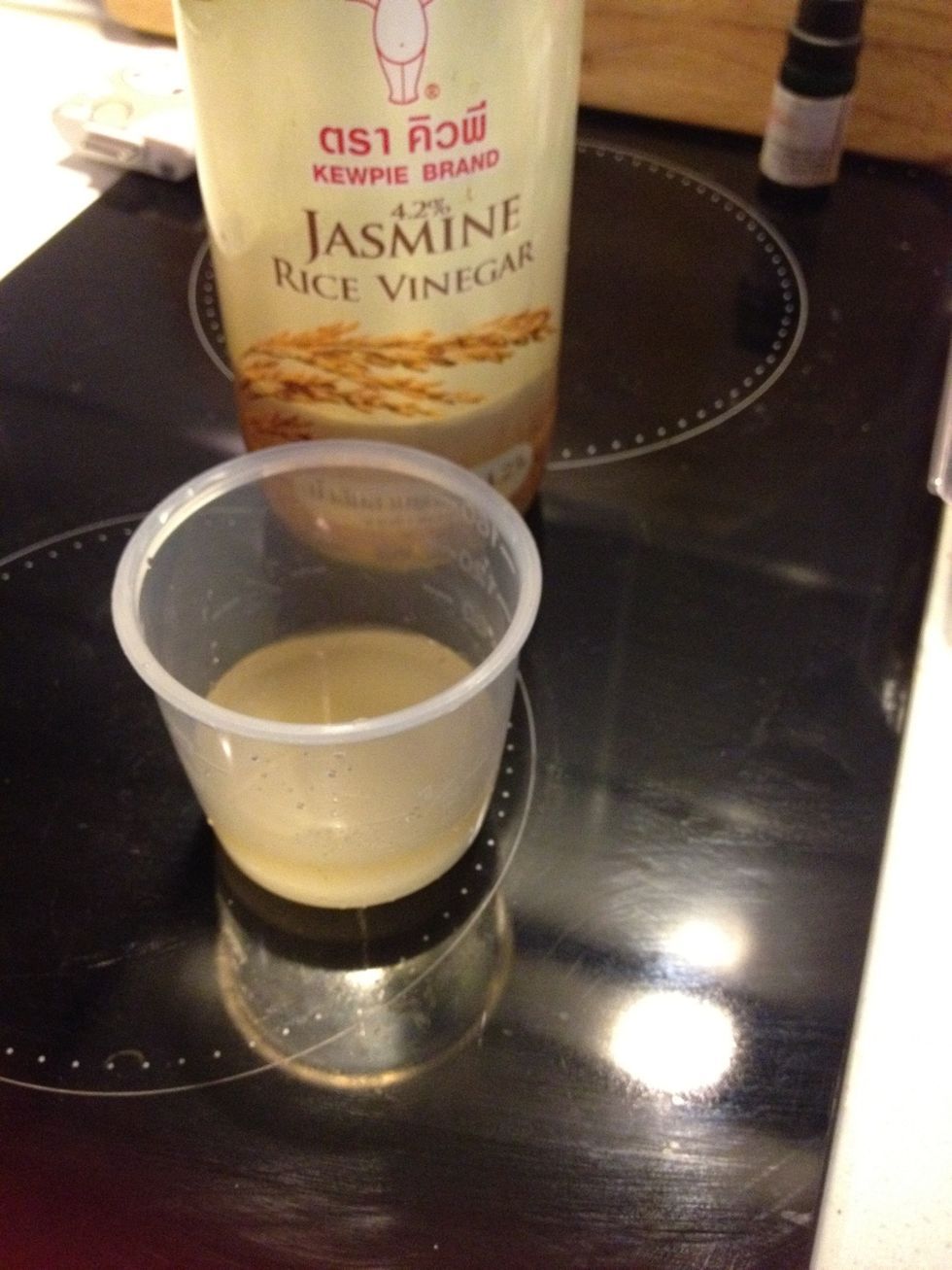 Mix the vinegar sugar and salt (only the rice part) set aside whilst the rice is cooking (more than 10 mins) make sure everything's dissolved.
I use 2 extra large eggs. For those with normal eggs use 3. Add sugar and salt to the eggs.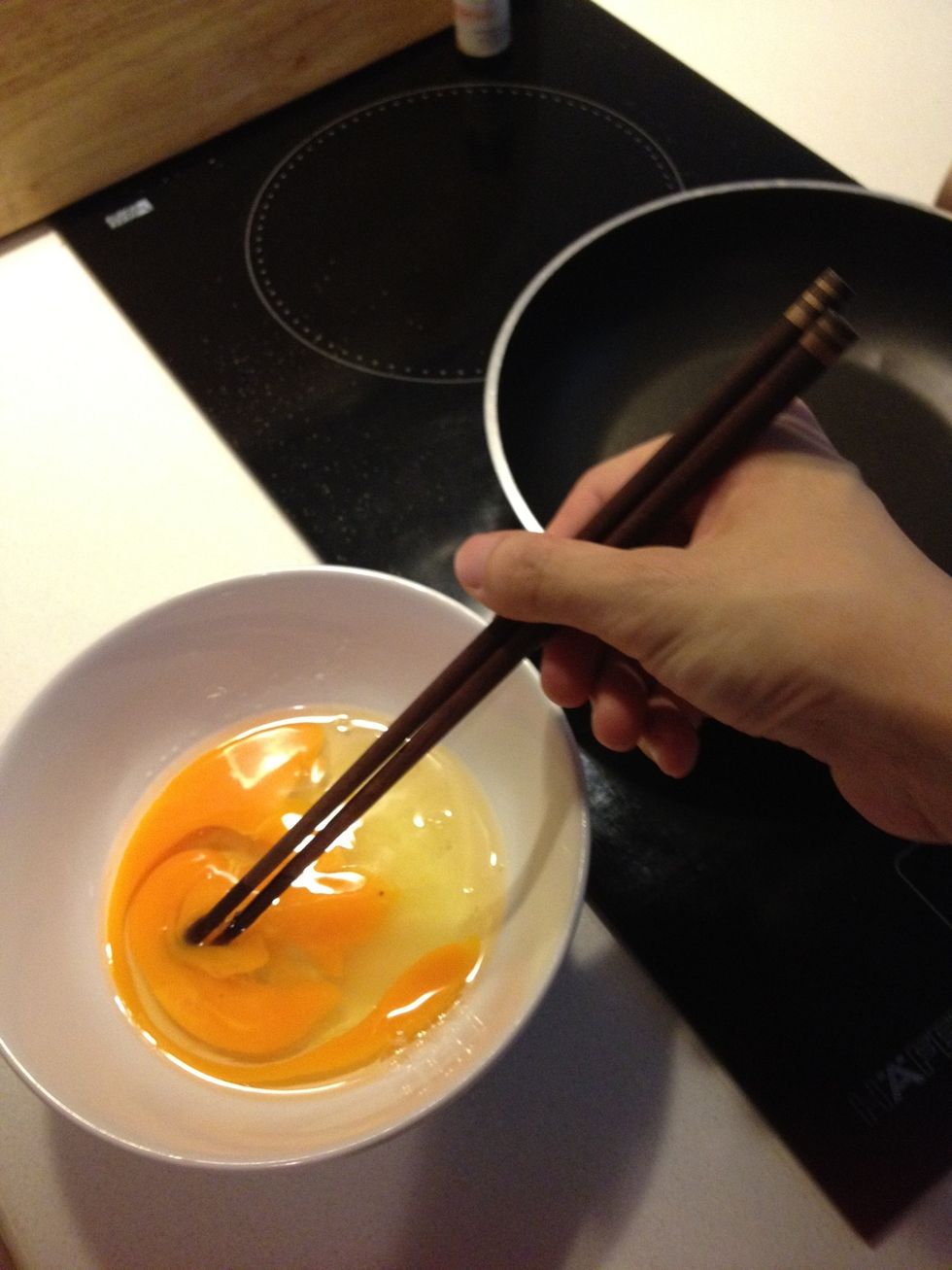 Beat the eggs to combine.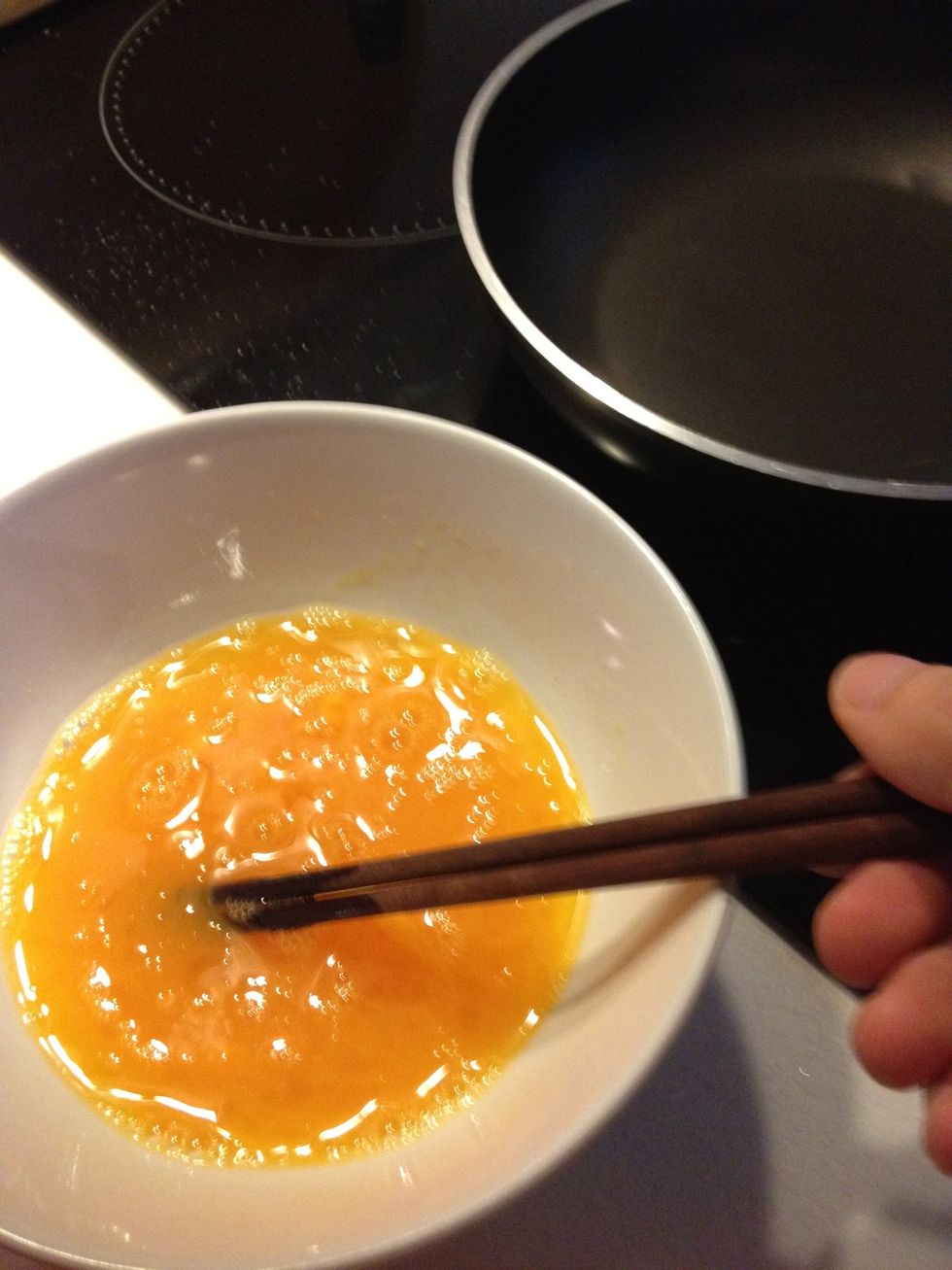 Try to make the least bubble u can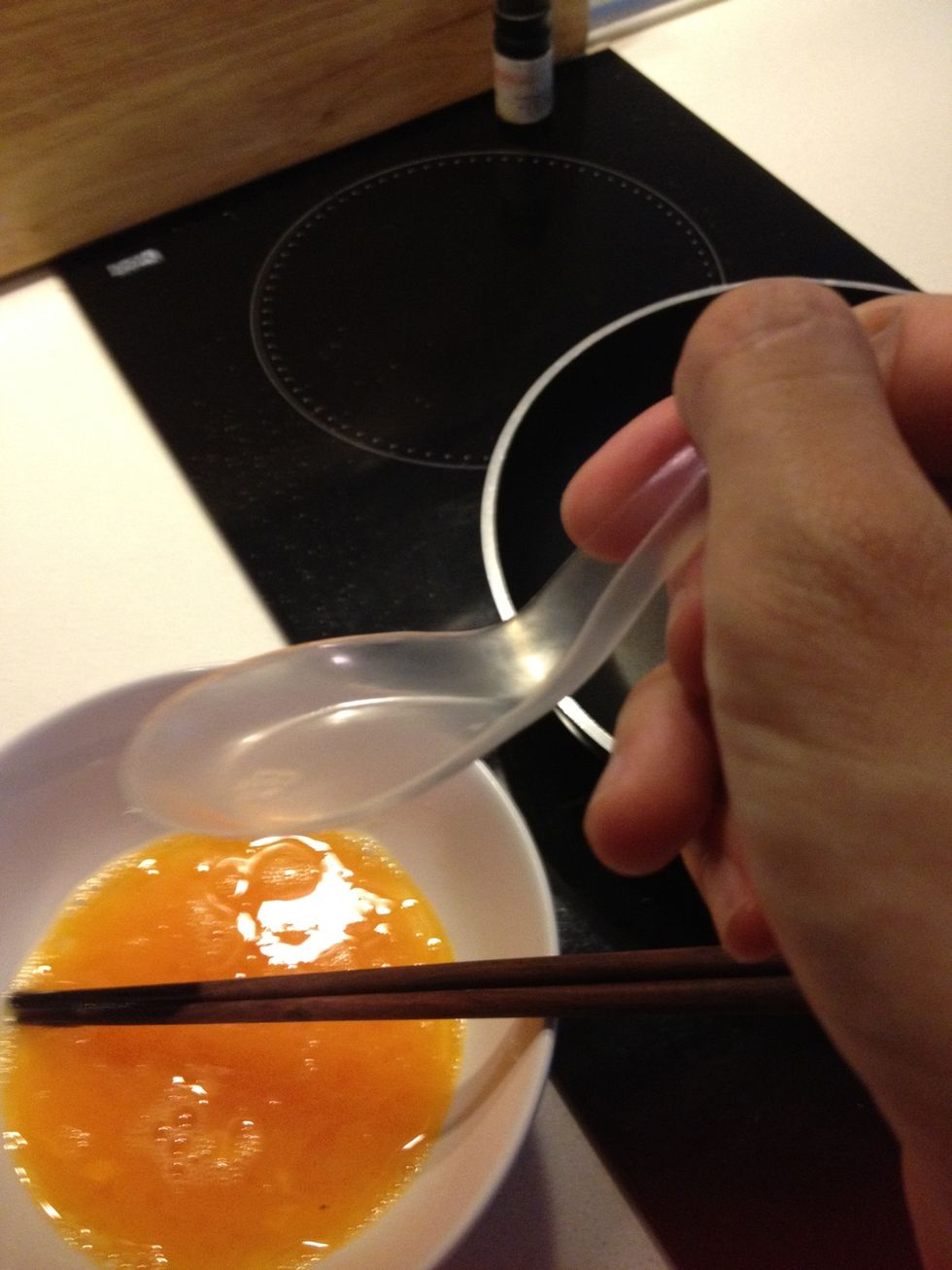 It's a good idea to have a small spoon to measure the eggs when u cook for even layers of tamago yaki.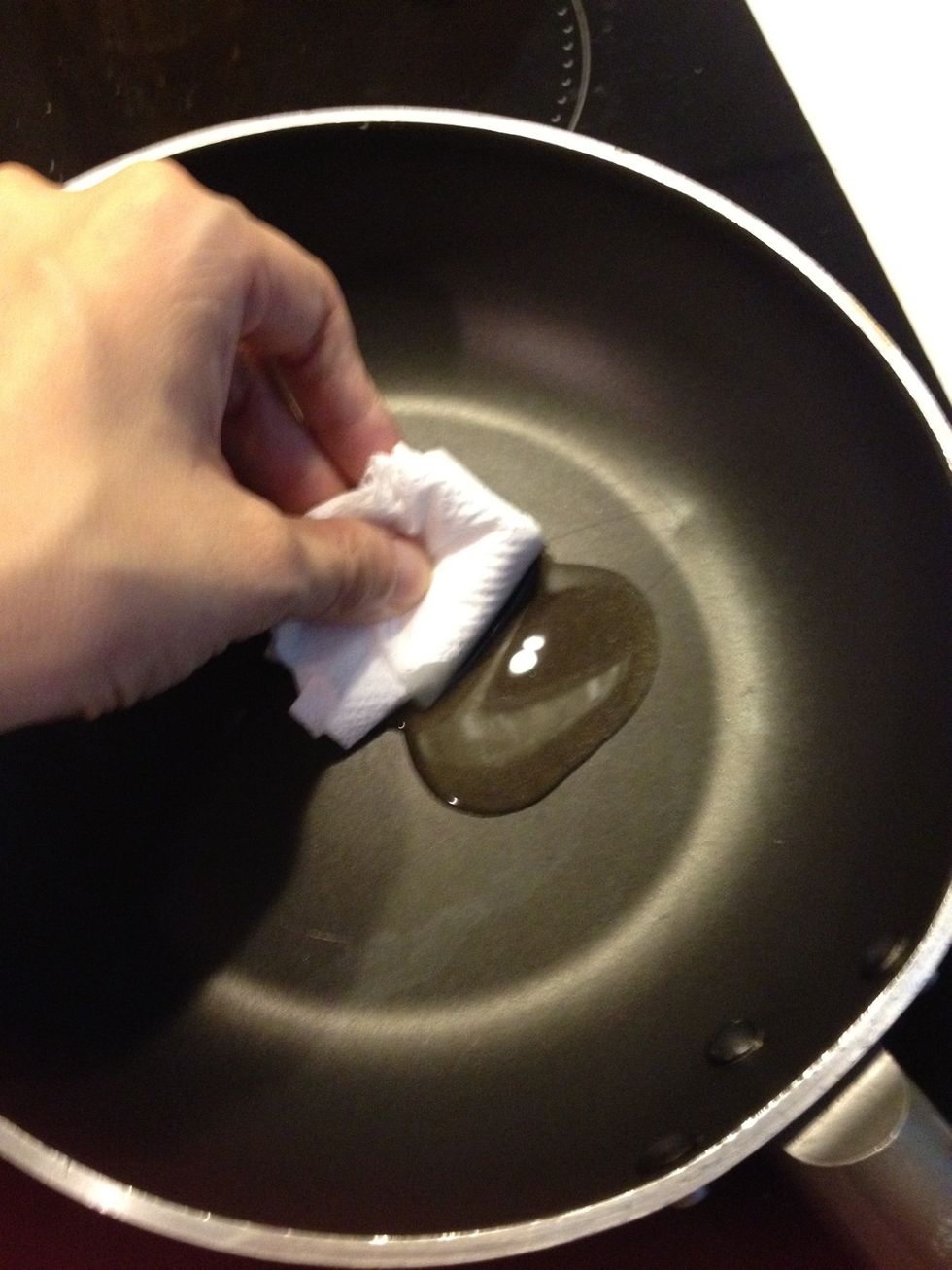 Pure the oil on to a non-stick pan. Use kitchen tissue to spread Around and get rid of the excess fat.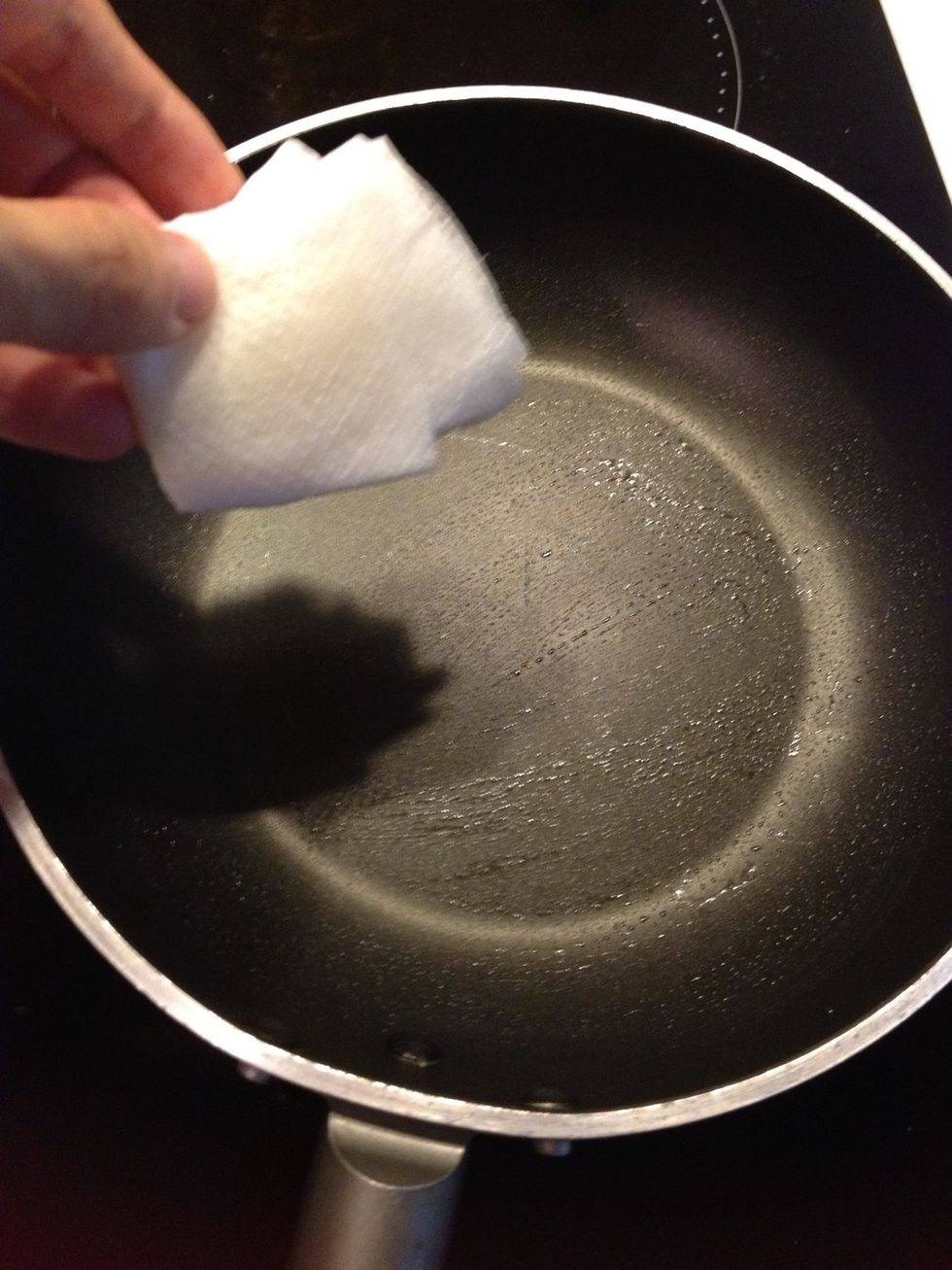 Just a thin coat of oil will do.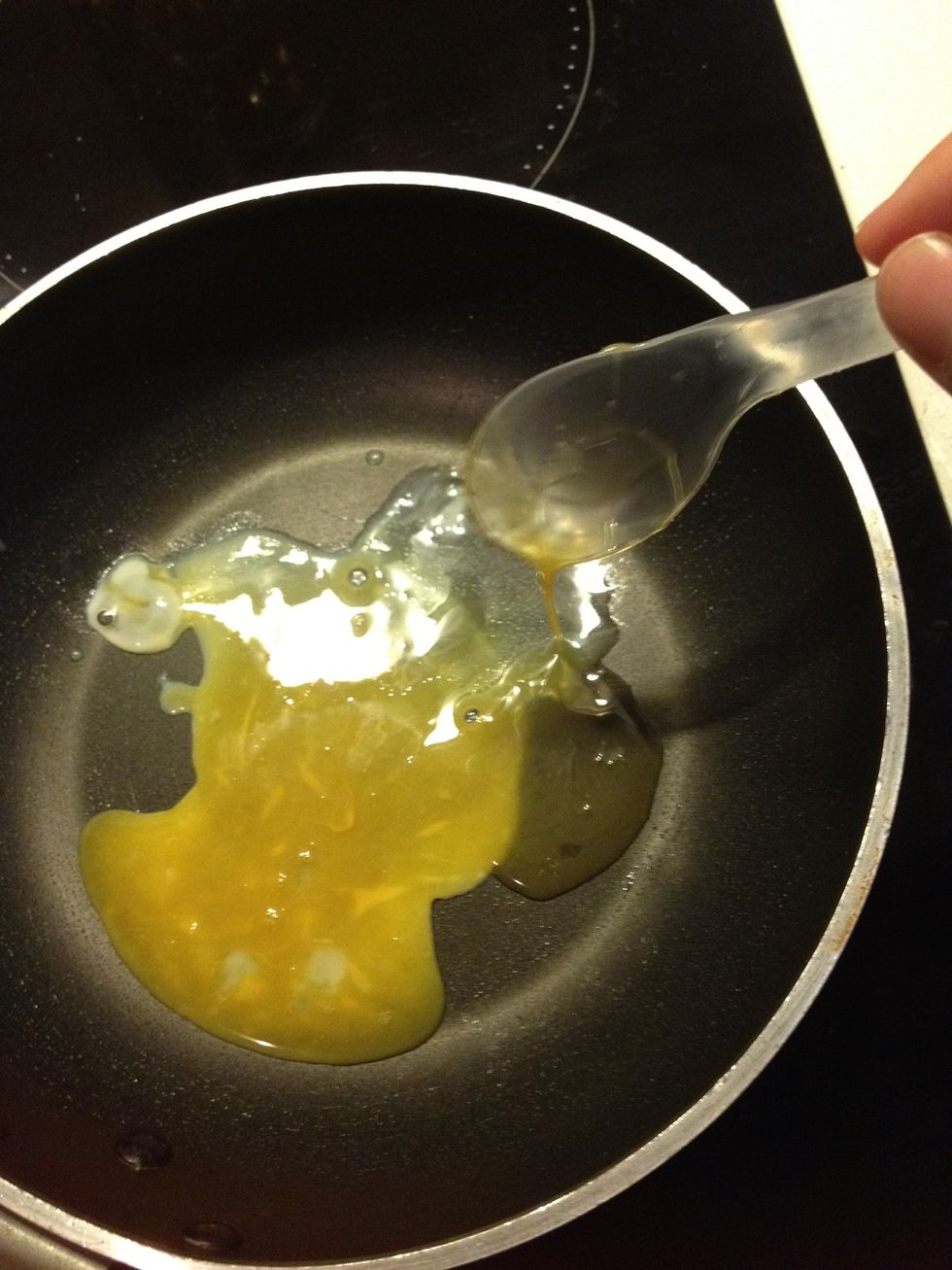 Add the egg mixture to the heated pan.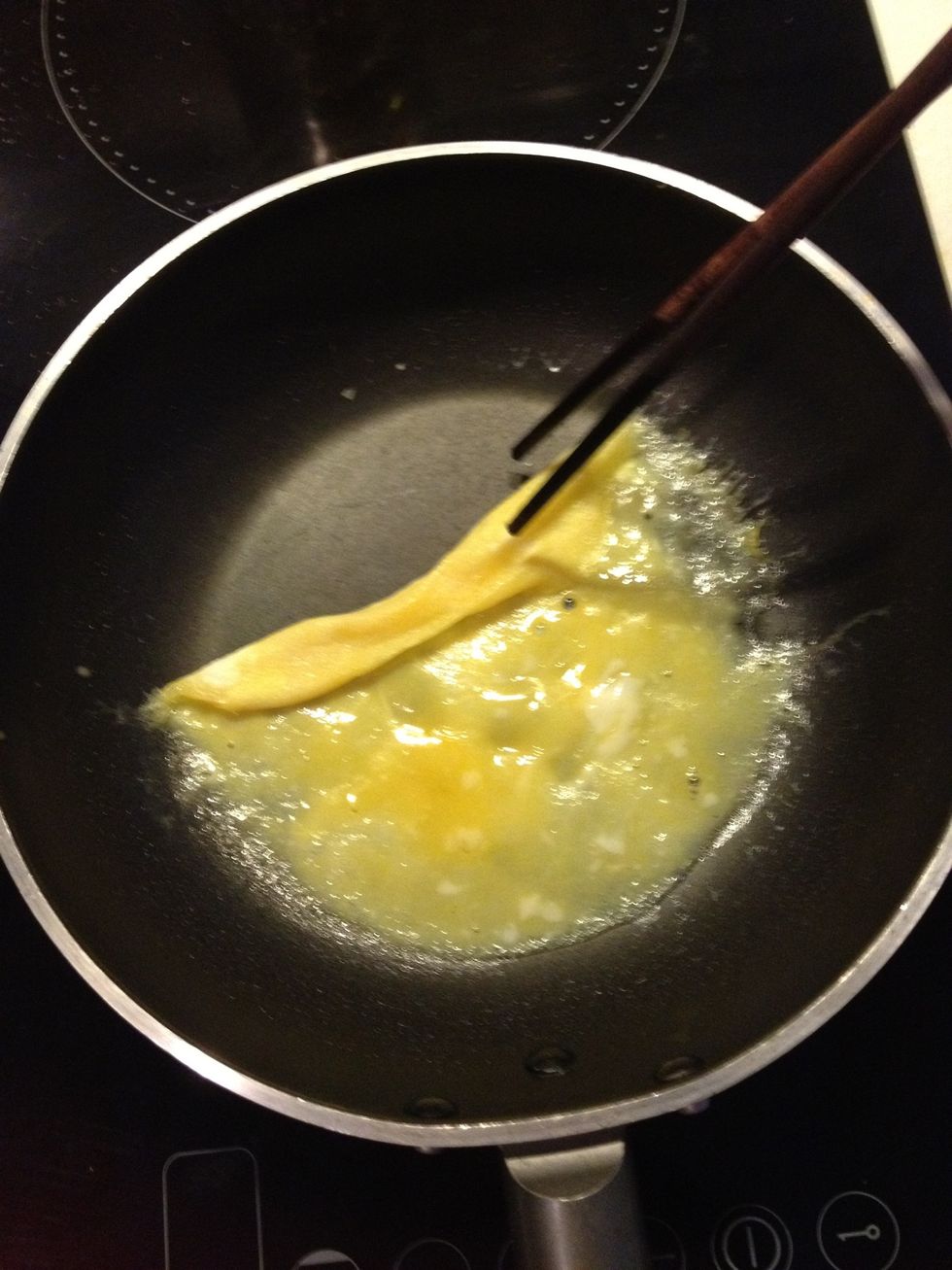 Roll the egg when the rim is coming off the pan don't wait until cooked or it won't stick together.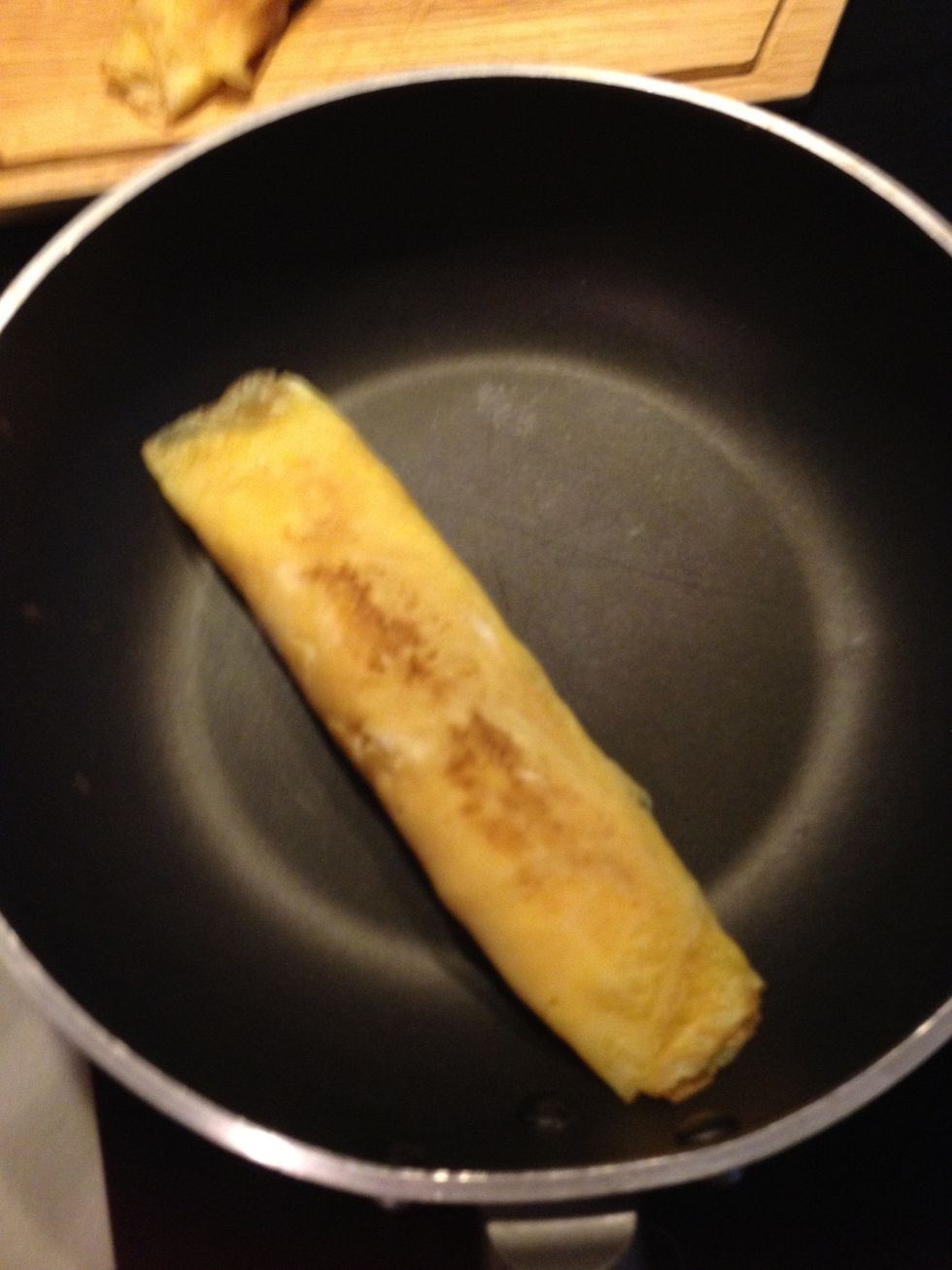 Turn off the heat. Leave the egg roll on the pan for a while to cook it through. ( the inside should be cooked by now don't worry) this gives the tamago nice brownish colour.
Check the rice. Open the lid to vent out the steam as it cooked. Turn off the machine don't leave it on the keep warm mode.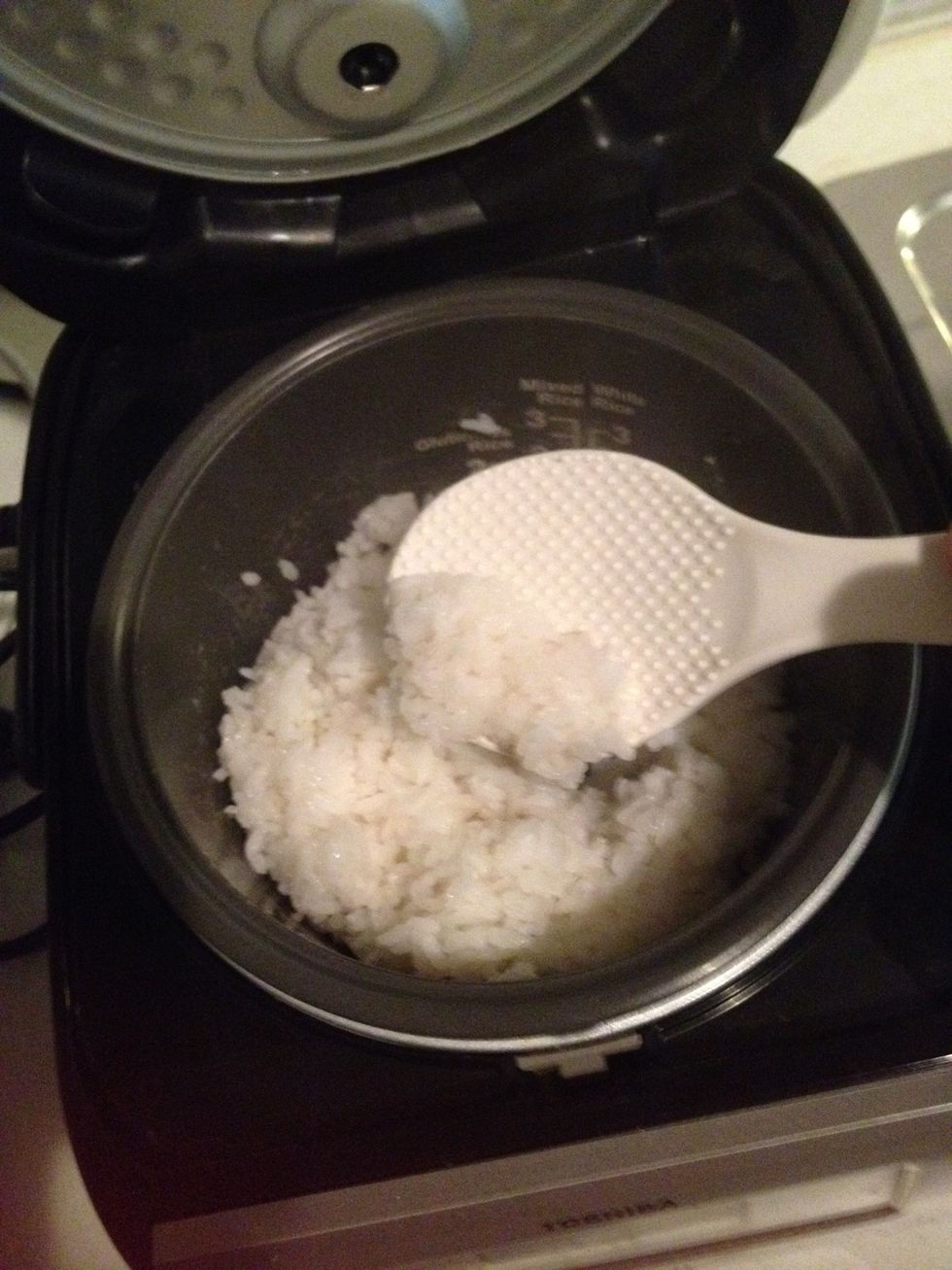 Break up the rice gently. Close the lid wait 5 mins.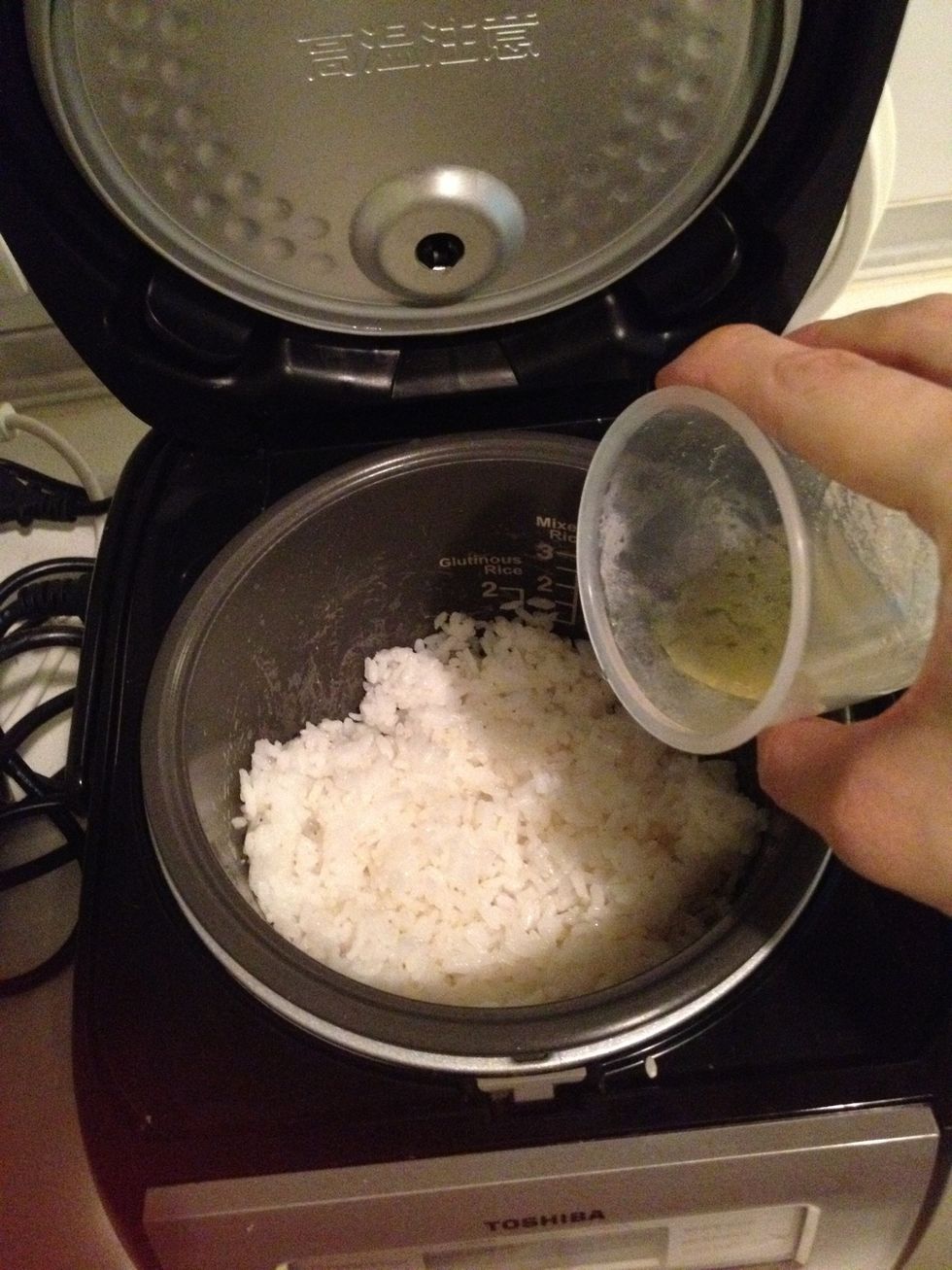 Add the vinegar mixture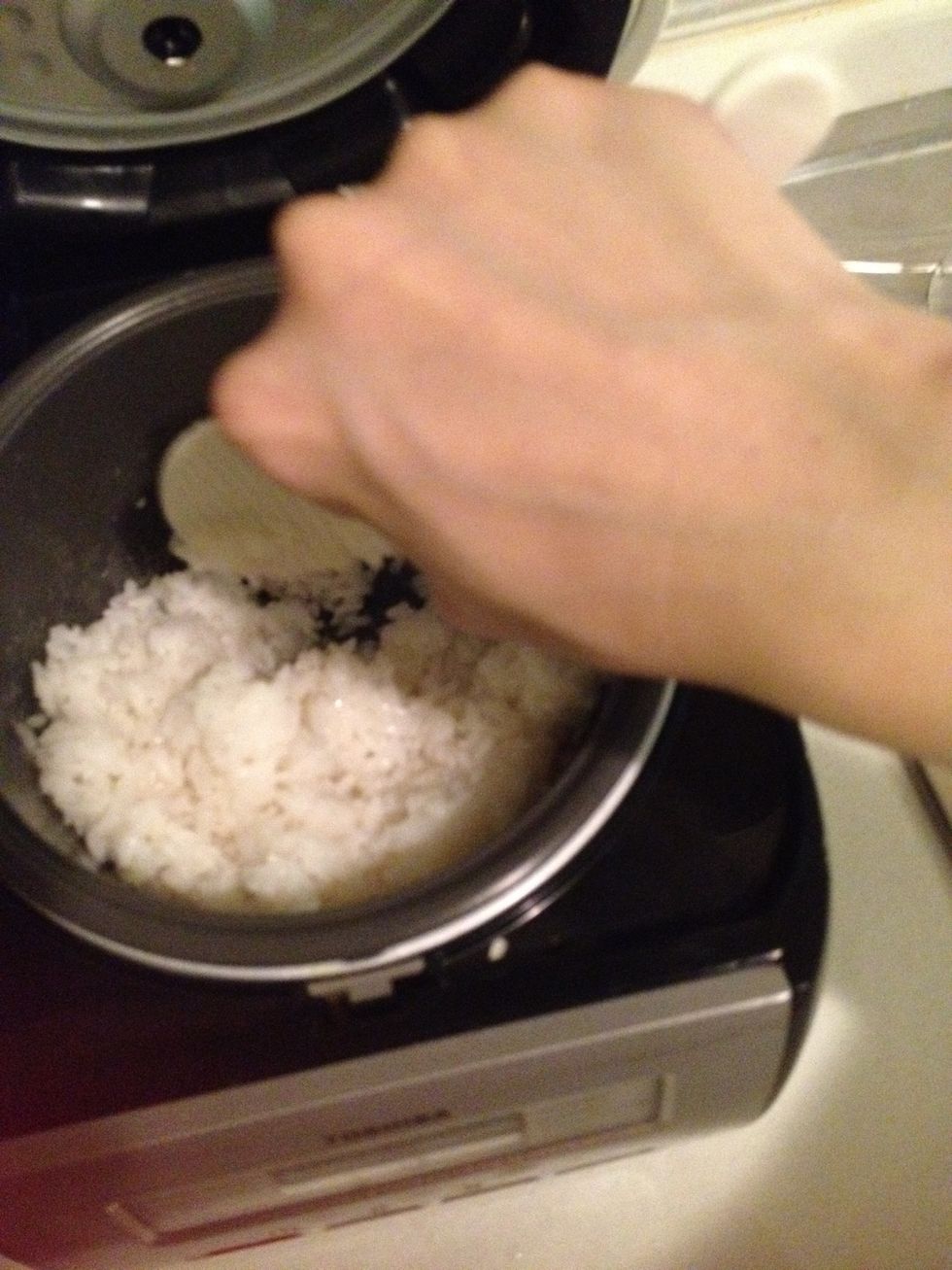 Fold the rice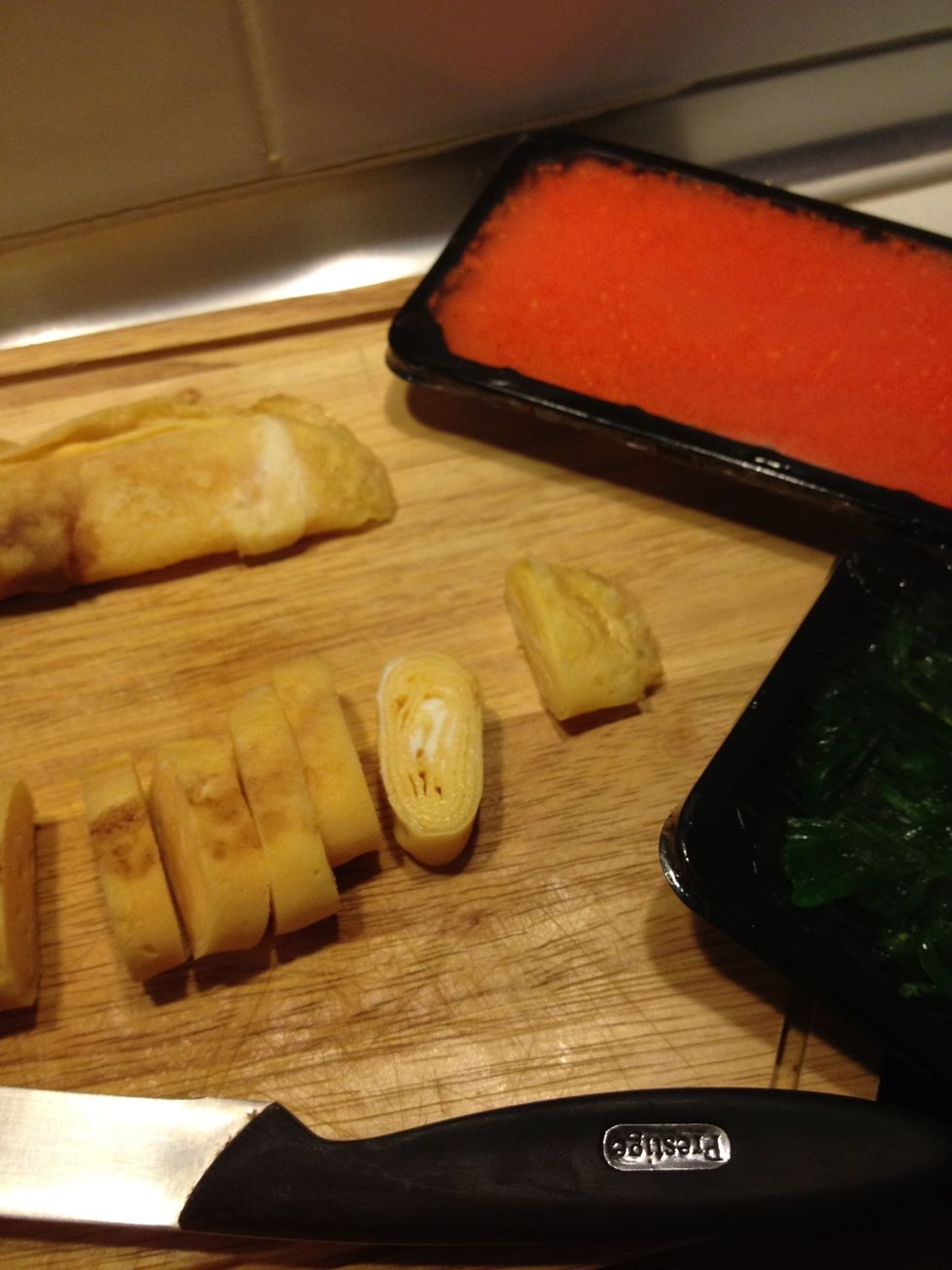 Cut tamago yaki into thin slices
Lay down the nori sheet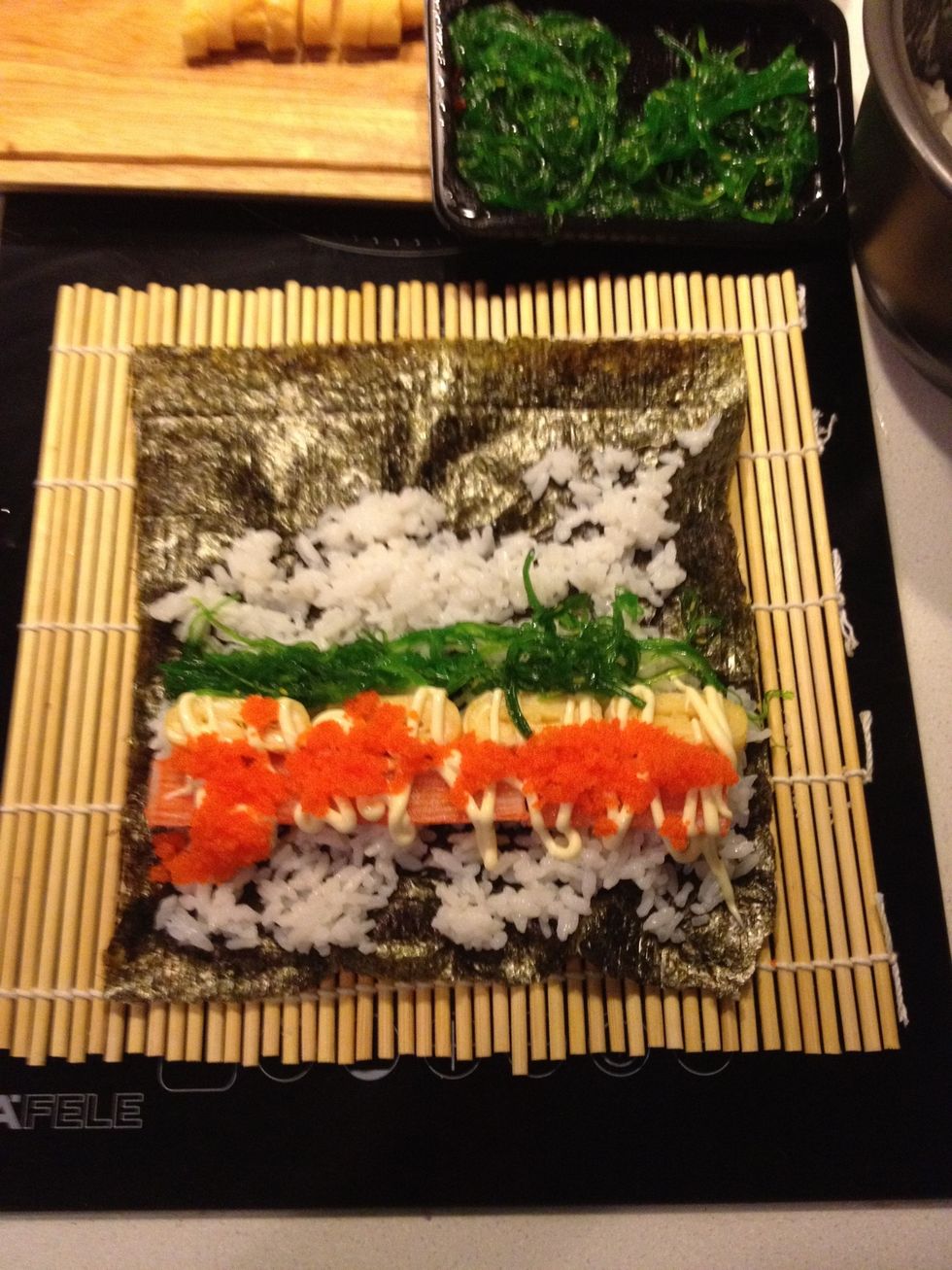 Add rice and the fillings.
Cut into pieces and serve. Enjoy!
1.0c japanese rice (sushi rice)
2.0c Water
1/2Tbsp Japanese rice vinigar
2.0Tbsp Sugar
1.0tsp Salt
Rice Cooker
Sushi mat
Nori sheets
Mayonnaise
Artificial crabmeat (optional)
Shrimp roe (optional)
3.0Tbsp Eggs
1.0Tbsp Sugar
1/2tsp Salt
Oil
Goi Haru
I love cooking & baking. I got recipes from people I met, some were adapted from classic recipes. I hope you enjoy them. Cook Bake Share & Enjoy!