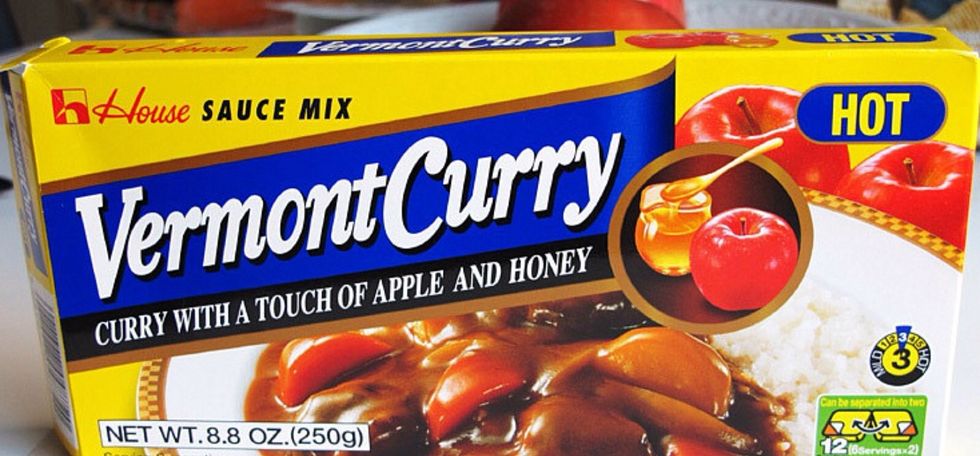 Vermont curry You can find this in any grocery stores or asian market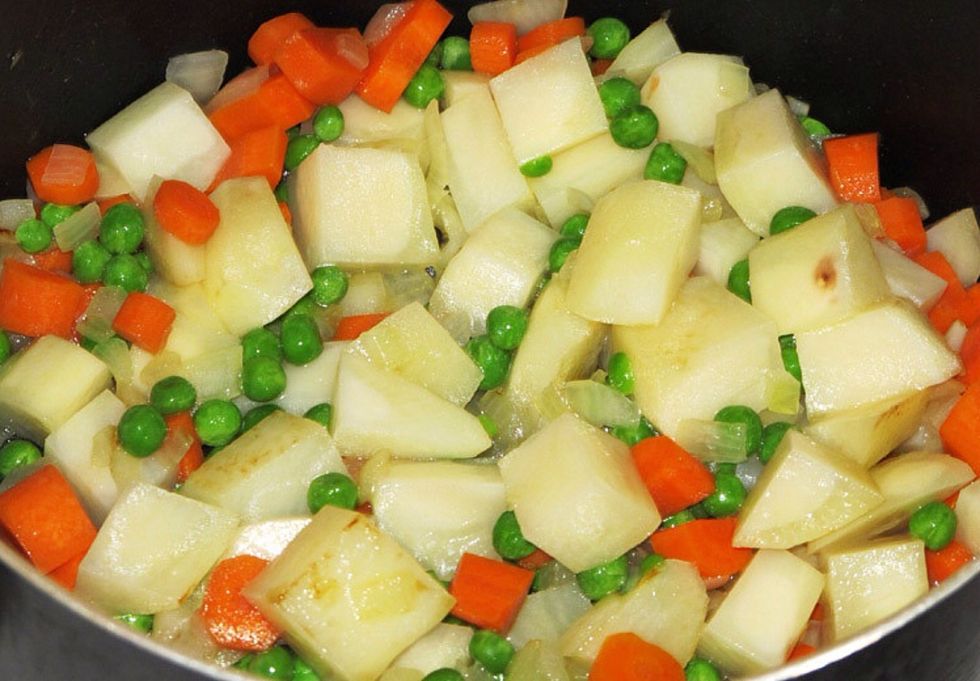 Preheat oven to 350 degrees. In a pot over medium/high heat, add oil and onions. Cook for 2 minutes. Add potatoes and carrots, cook for 5 minutes.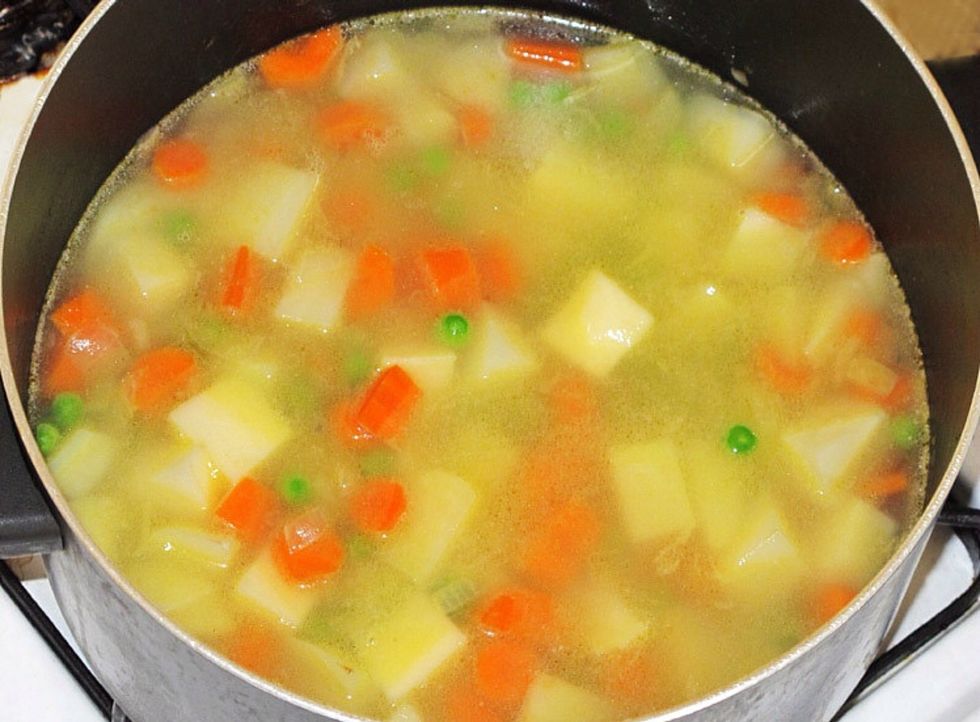 Add water and bring to the boil. Lower heat and simmer for 15 minutes.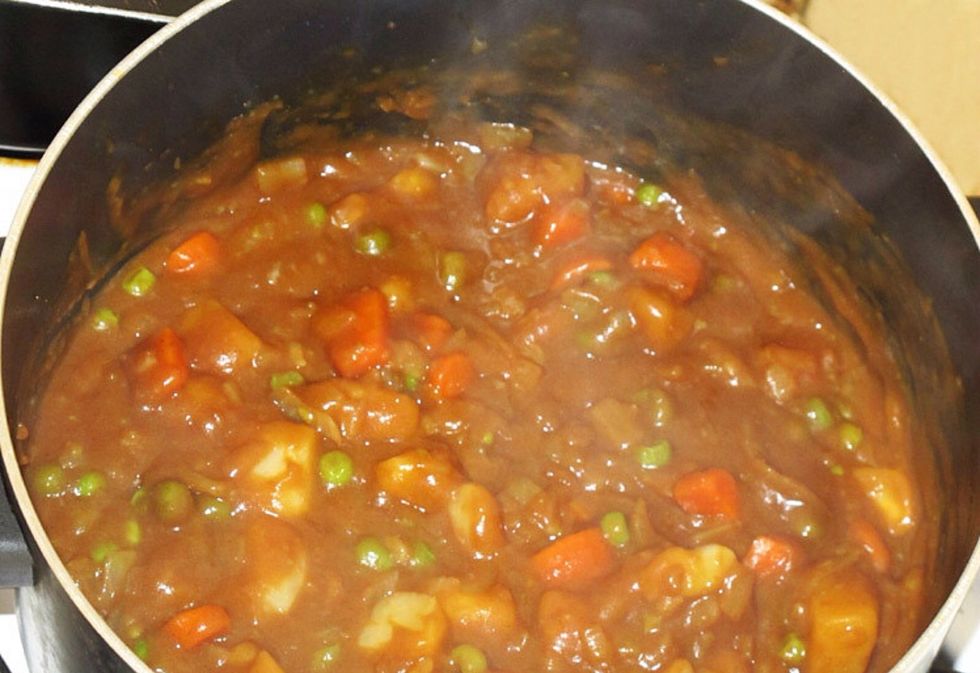 Add the Japanese curry mix and cook for another 10 minutes.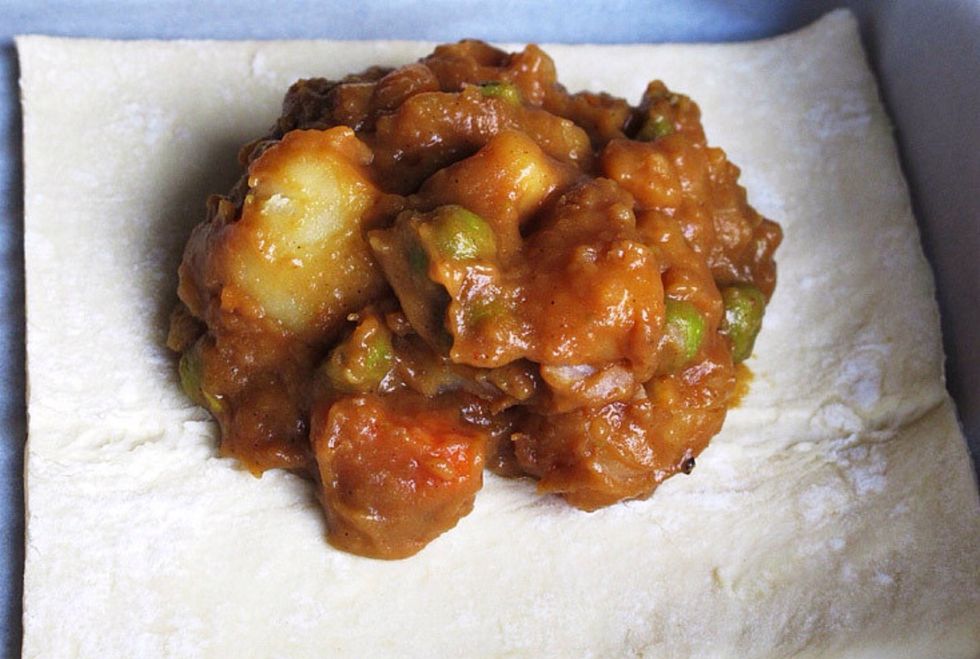 On a sheet pan, cut puff pastry into squares (1 sheet should give you 4 squares) and with a spoon, fill the middle of 1/2 of the squares you have.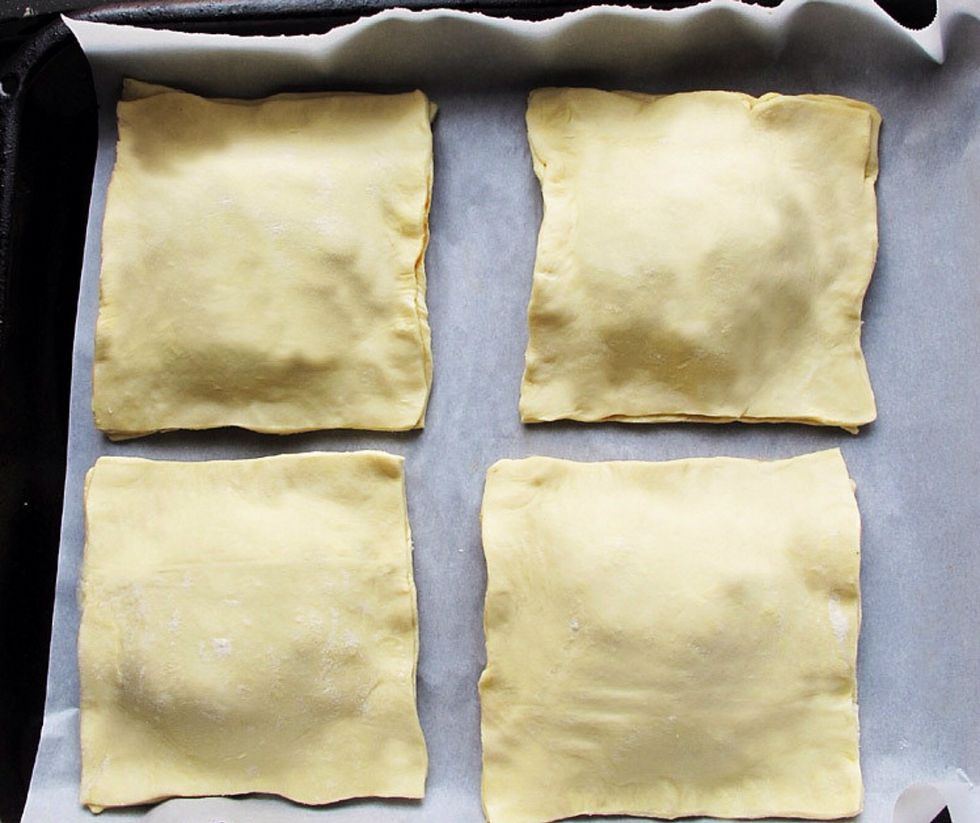 Cover the top with the empty squares and seal the edges tightly (you can use a bit of water to moisten the edges and help them stick more easily). Cook until it golden and crisp approx 20 mins.. Serve
Enjoy with chips and cheesy dip, hope you will like it
3.0 Mid/ small carrots chopped bite sized
2.0 Mid size potatoes chopped bite sized
1/2 Mid size onion finely chopped
3.0c Water
1/2 Japanese curry mix
1.0Tbsp Neutral oil or whatever you preffer
1.0 Package of puff pastry dough
style="margin-bottom:60px;">