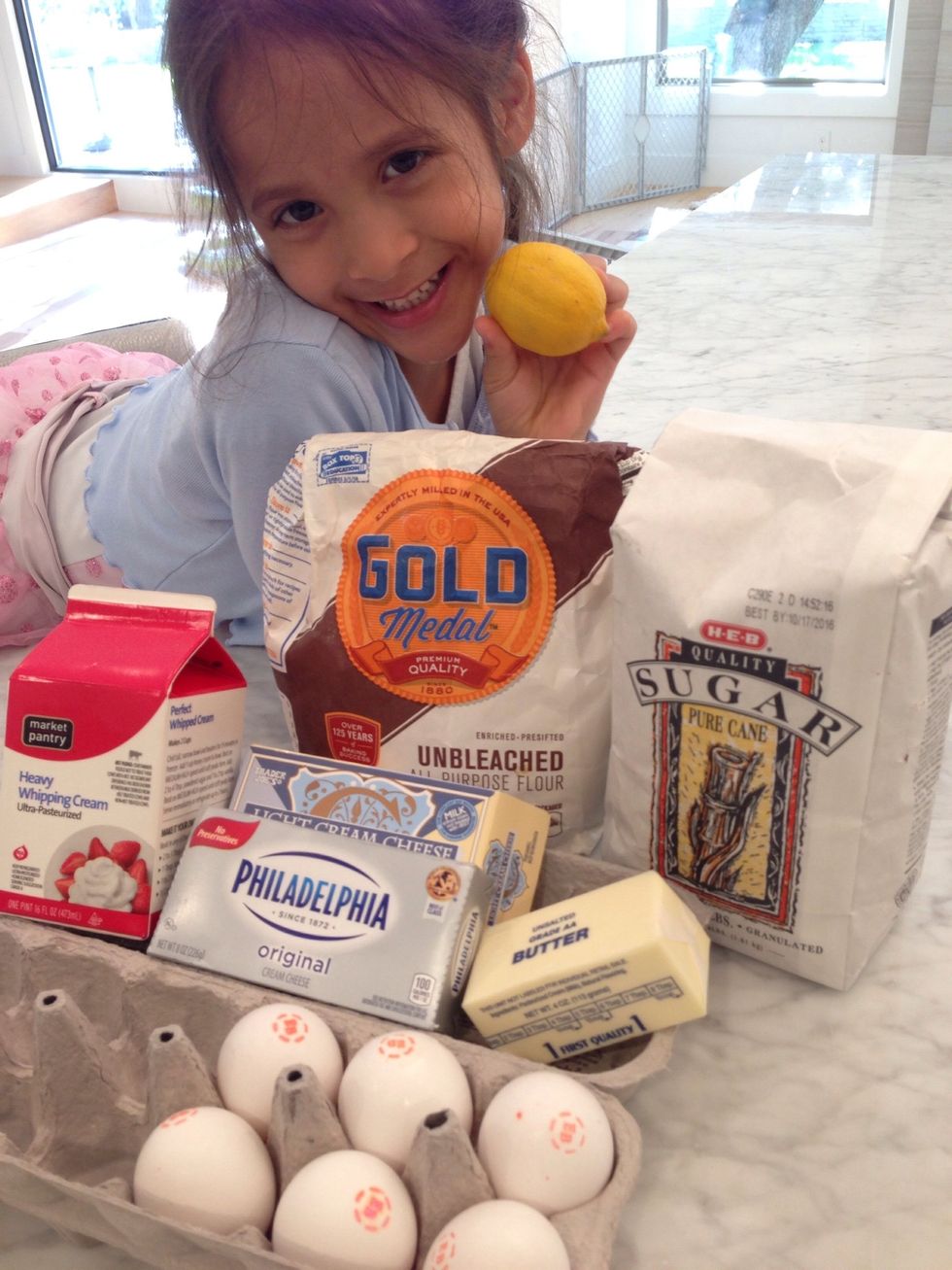 Get stuffs out and set them at room temp.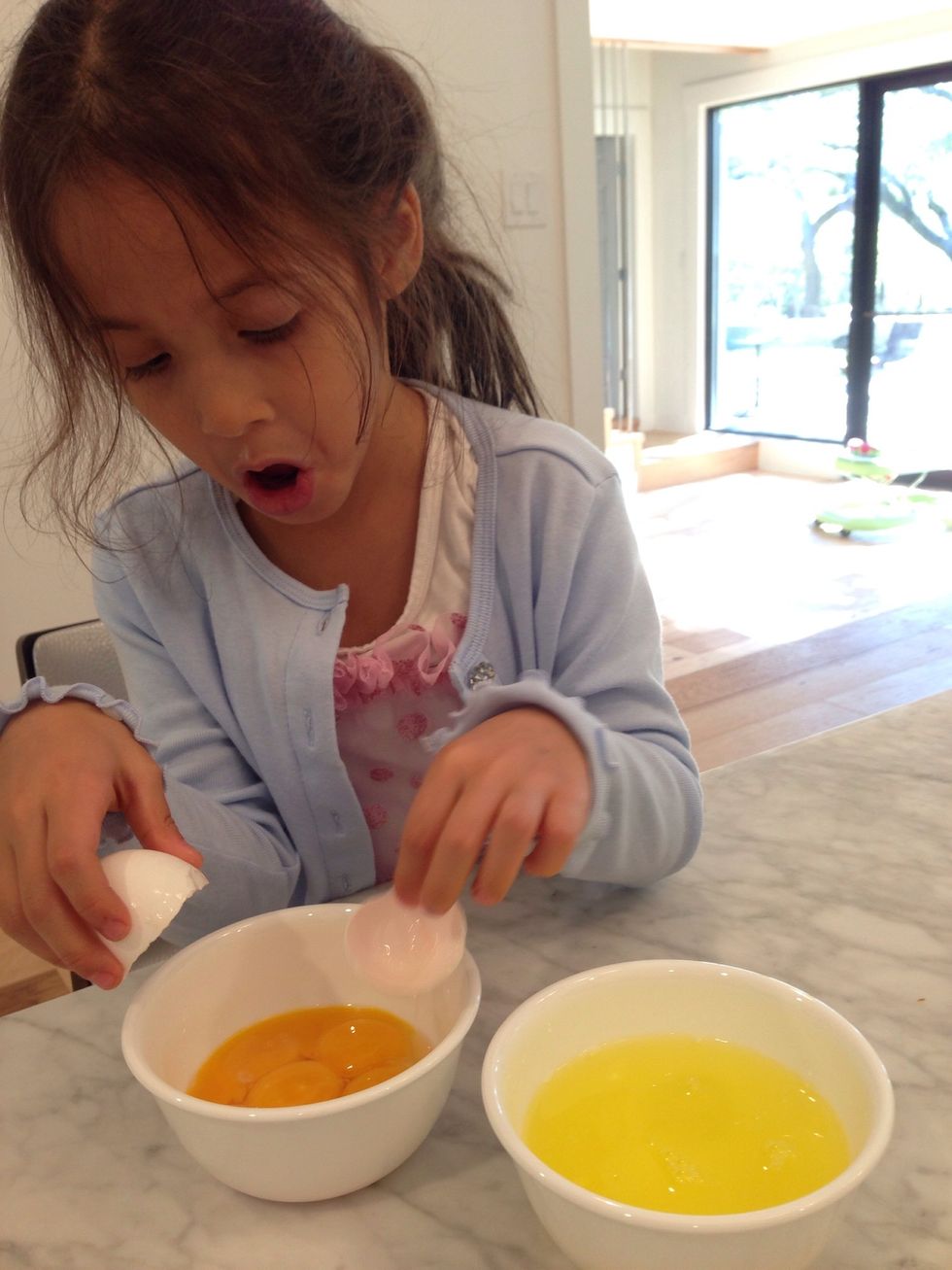 Separate eggs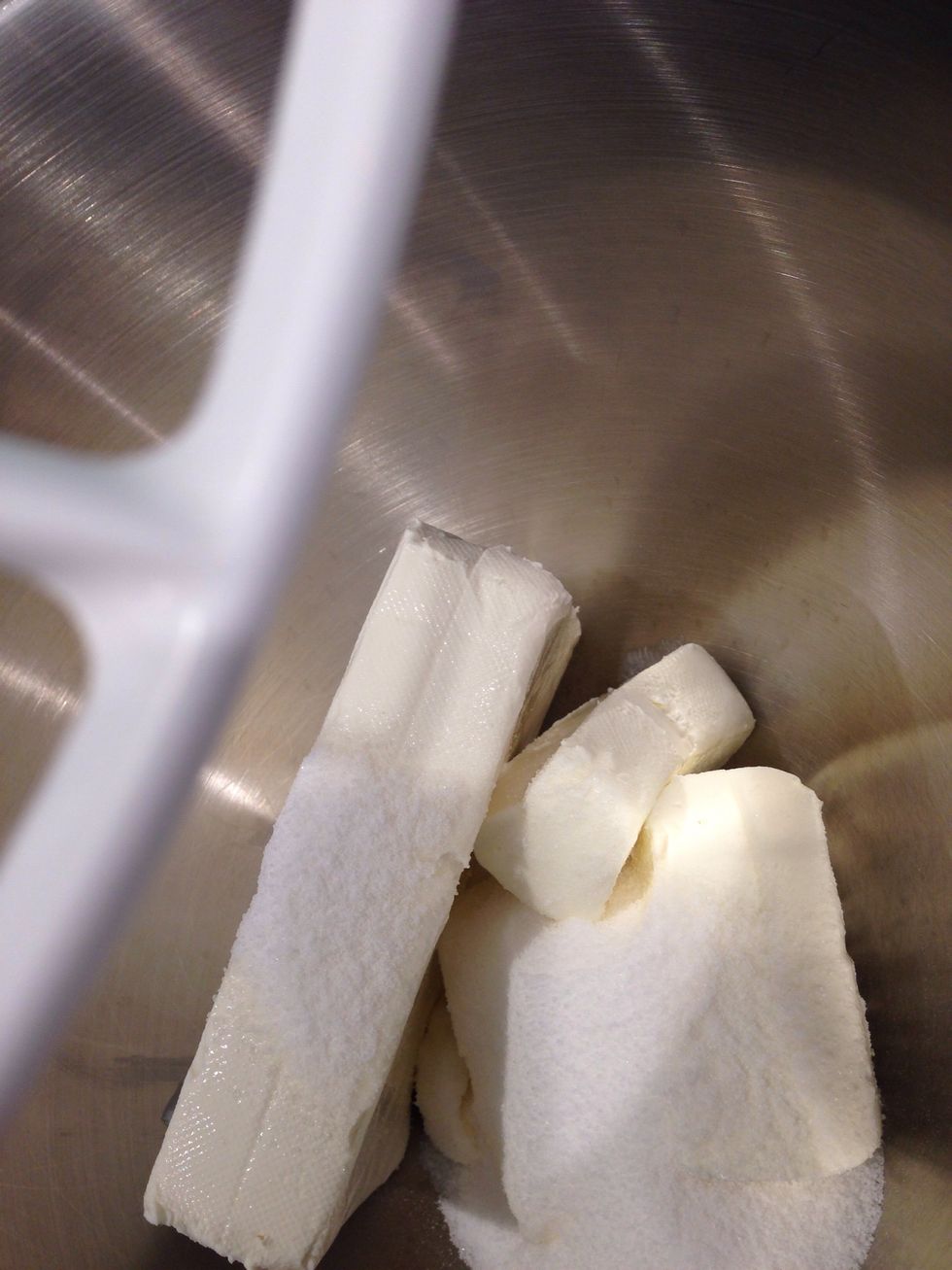 Beat cream cheese , sugar and butter.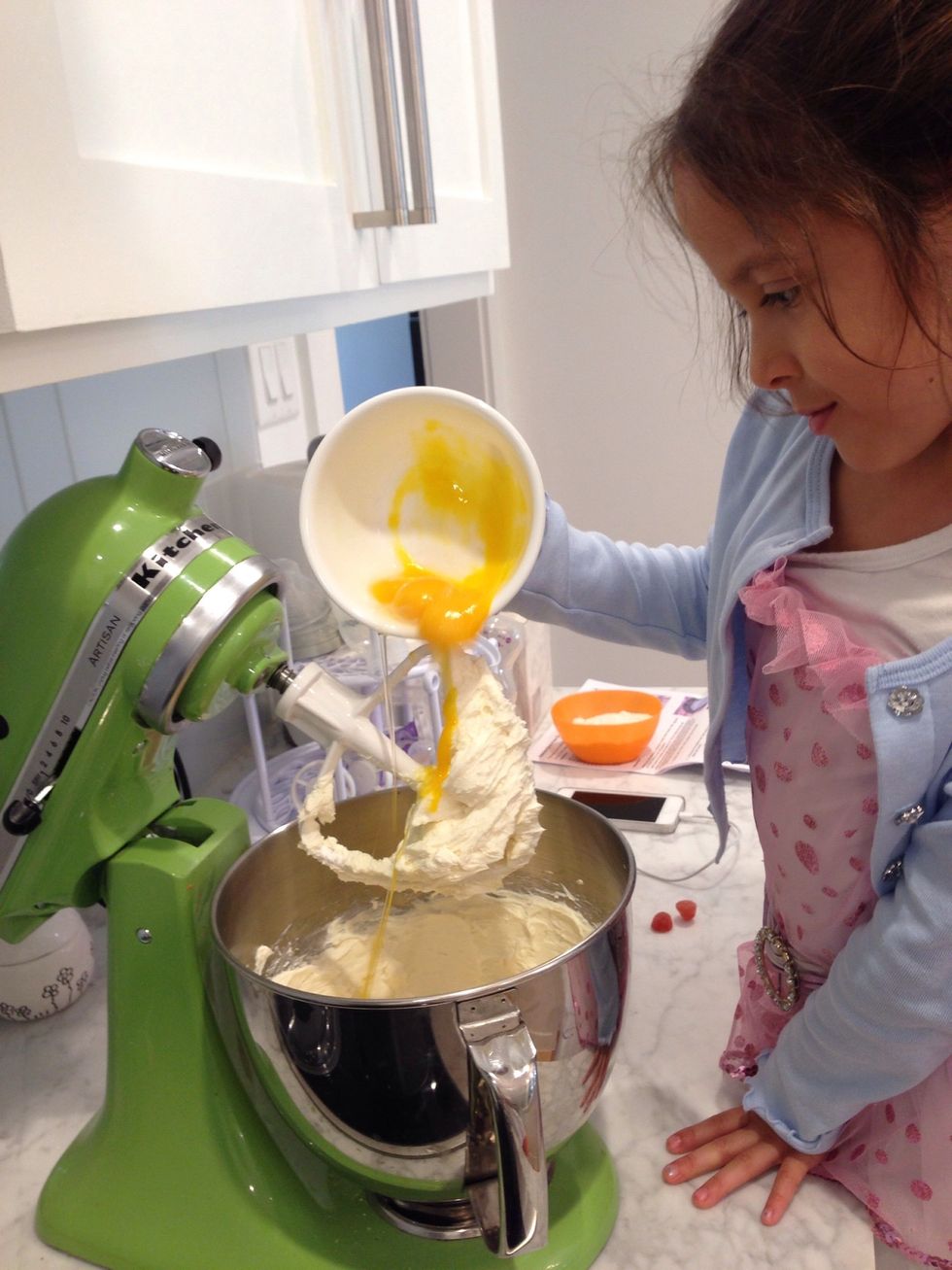 Add yolks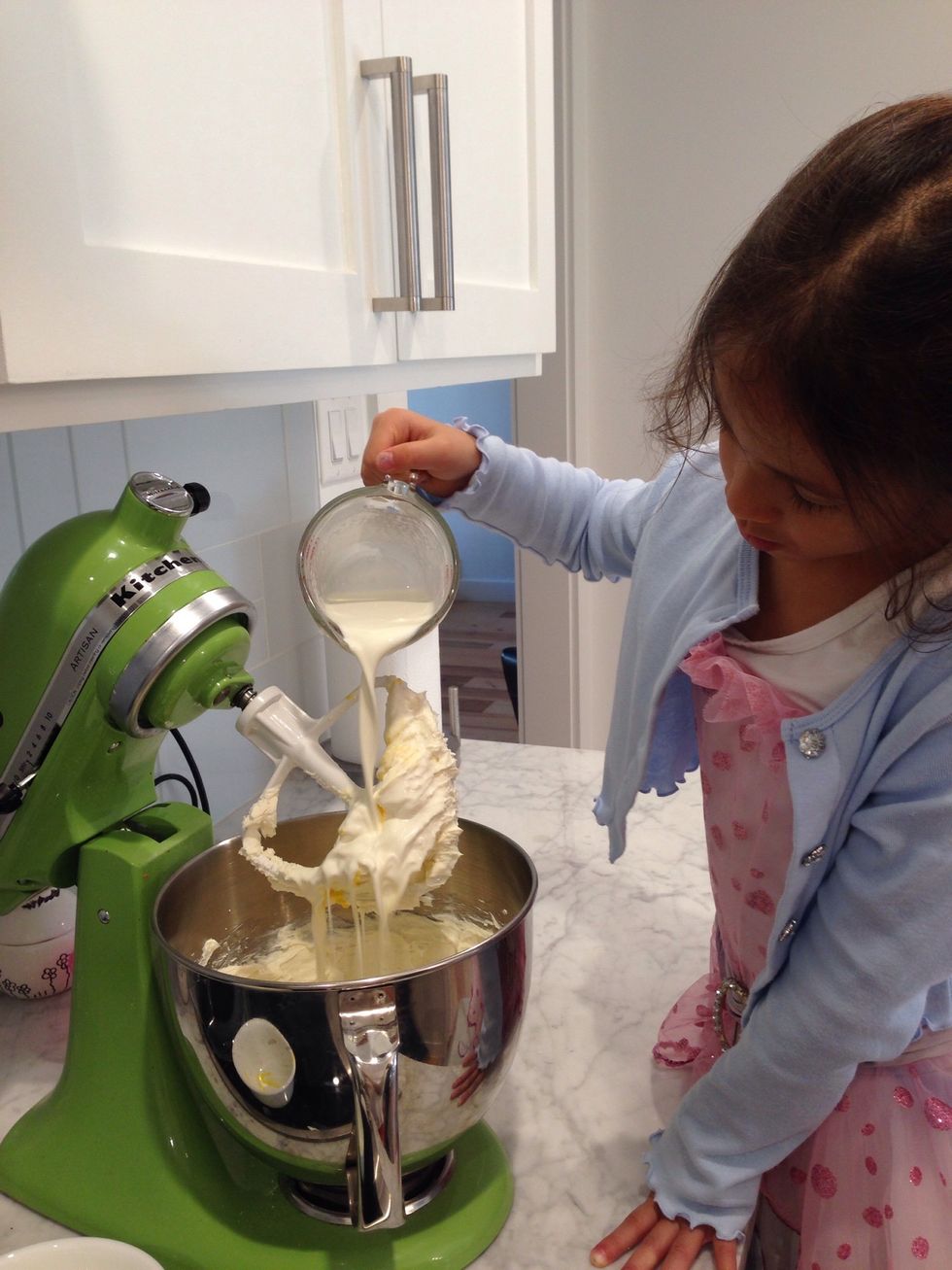 Add cream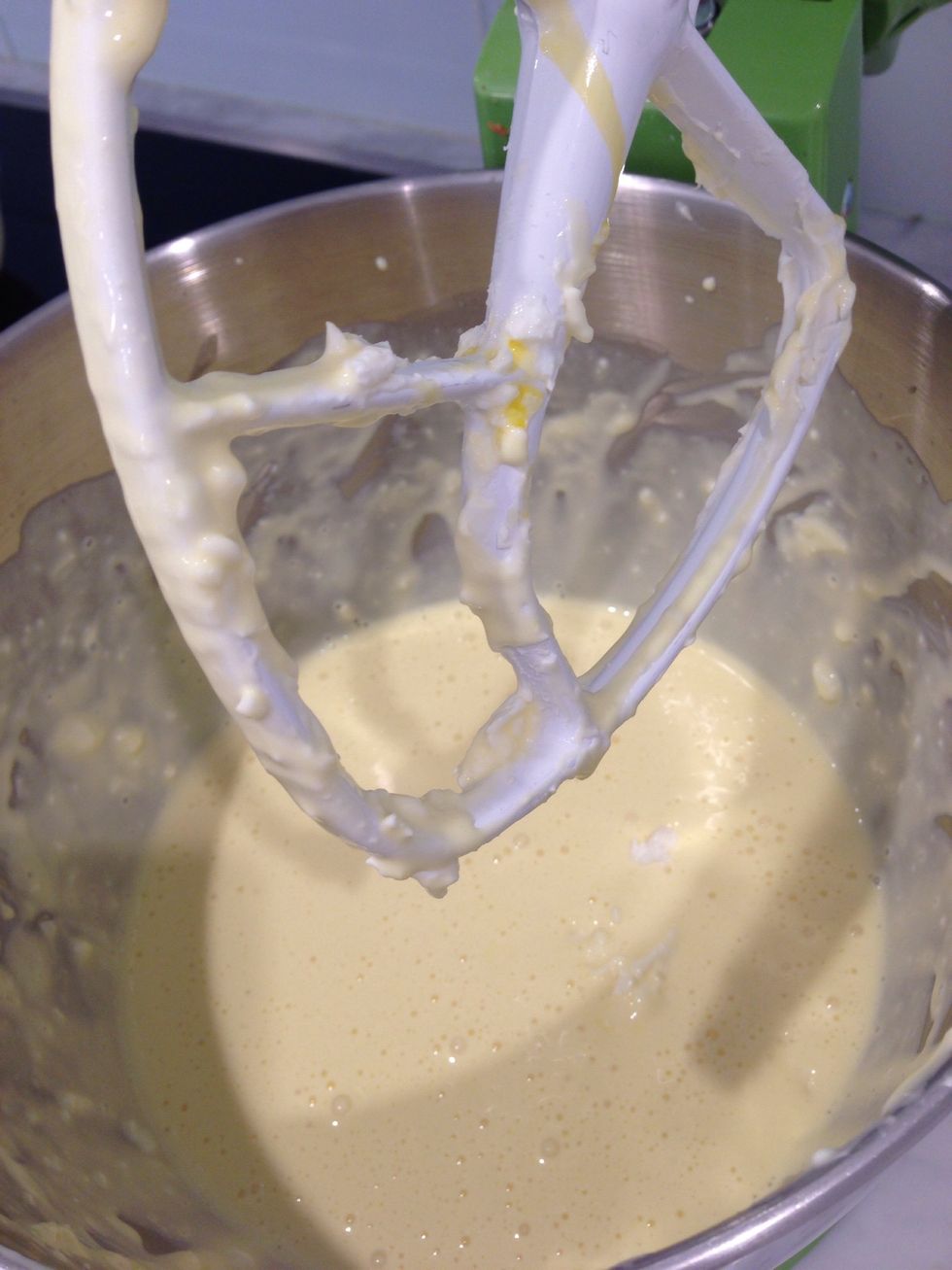 Beat until well mix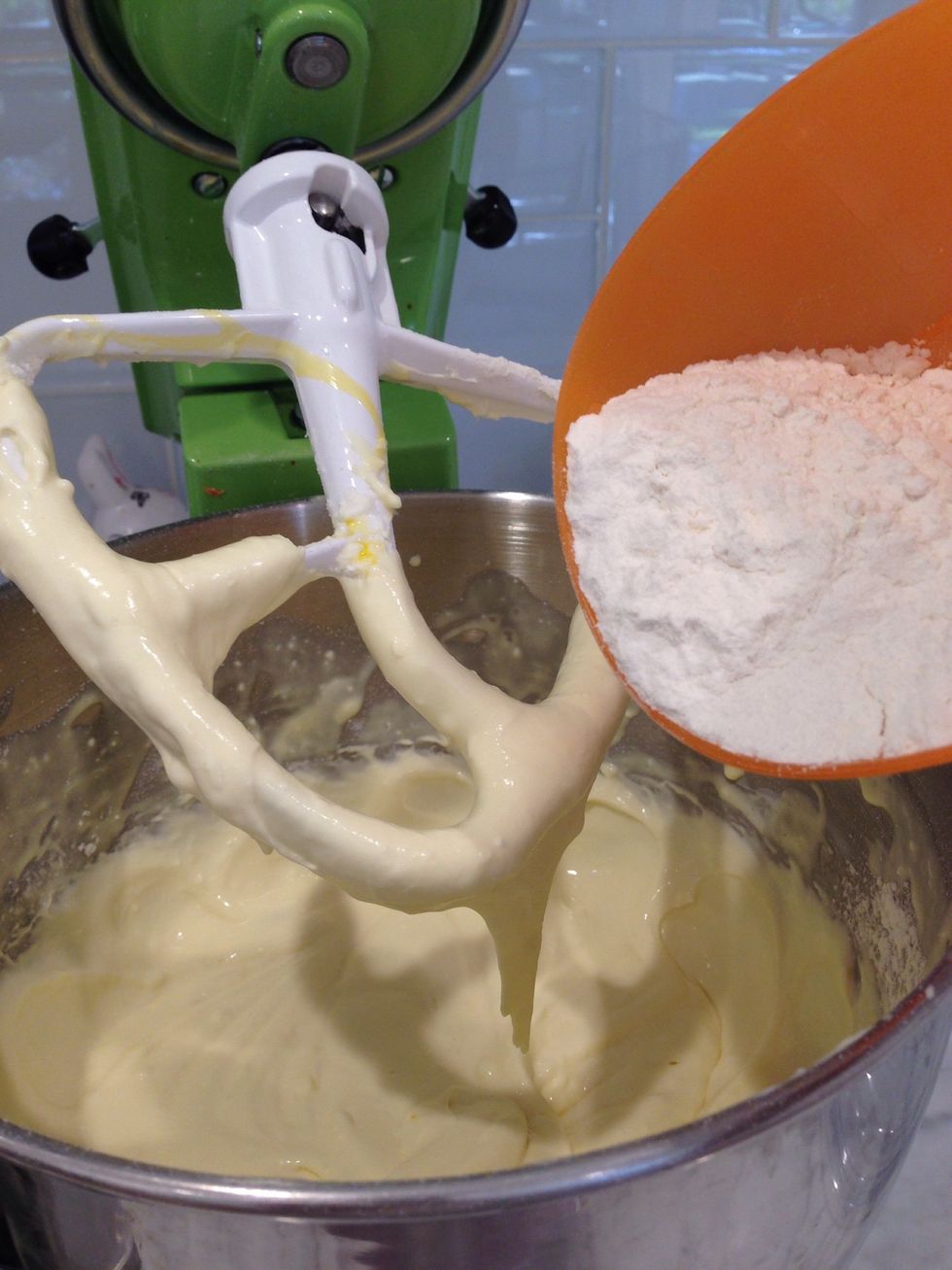 Add flour. Then mix few more seconds.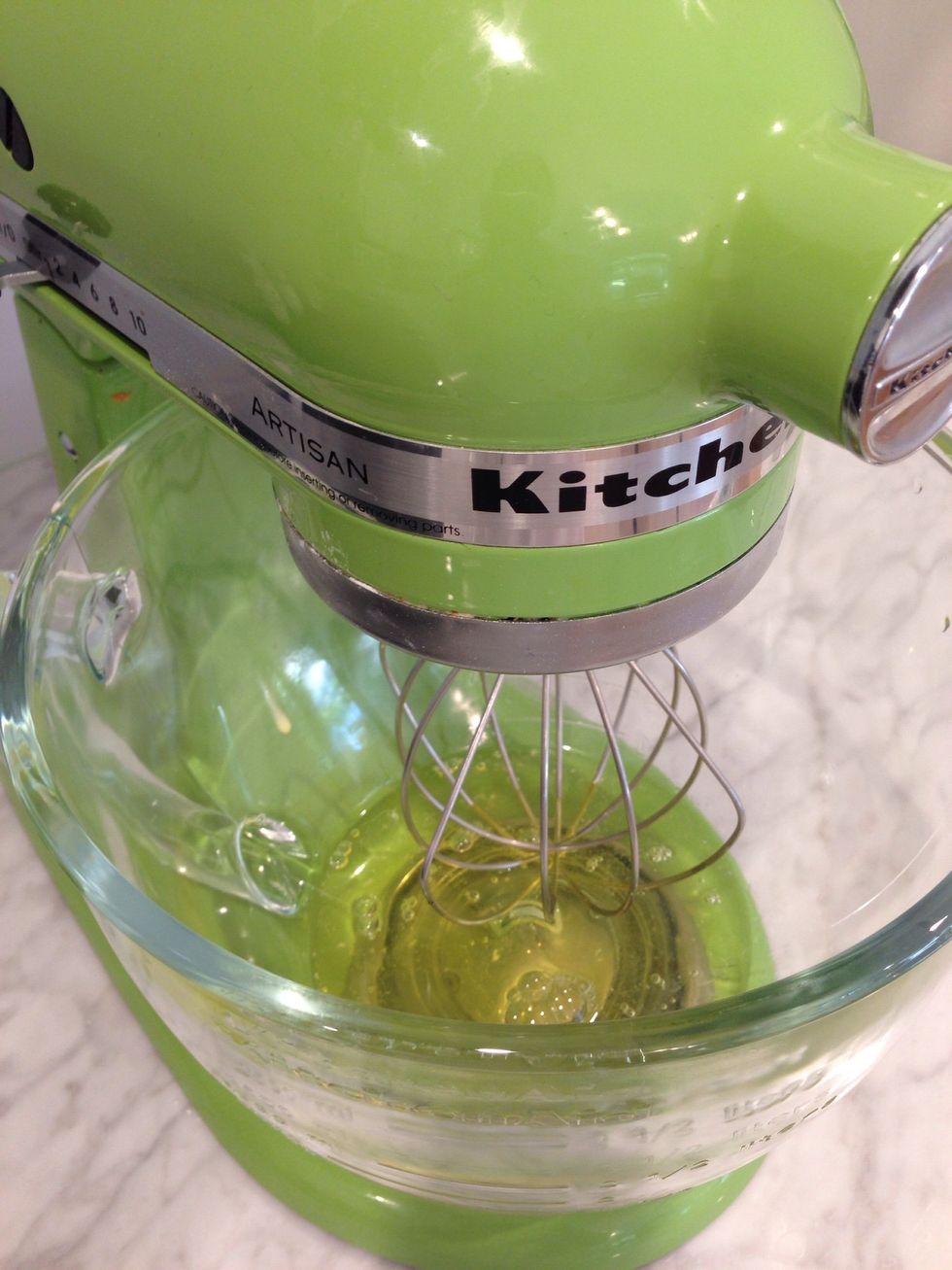 In another bowl, beat egg whites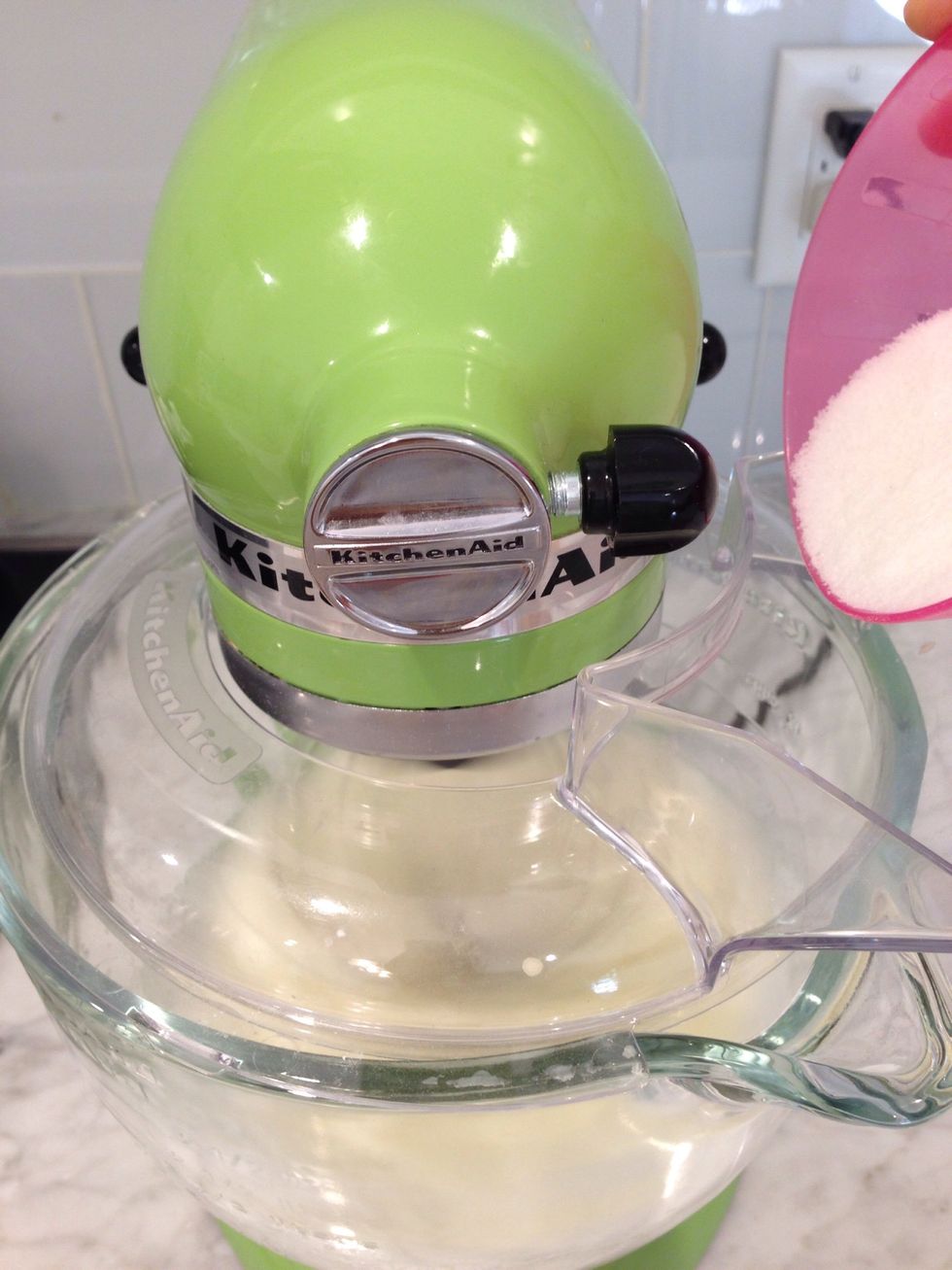 Slowly add sugar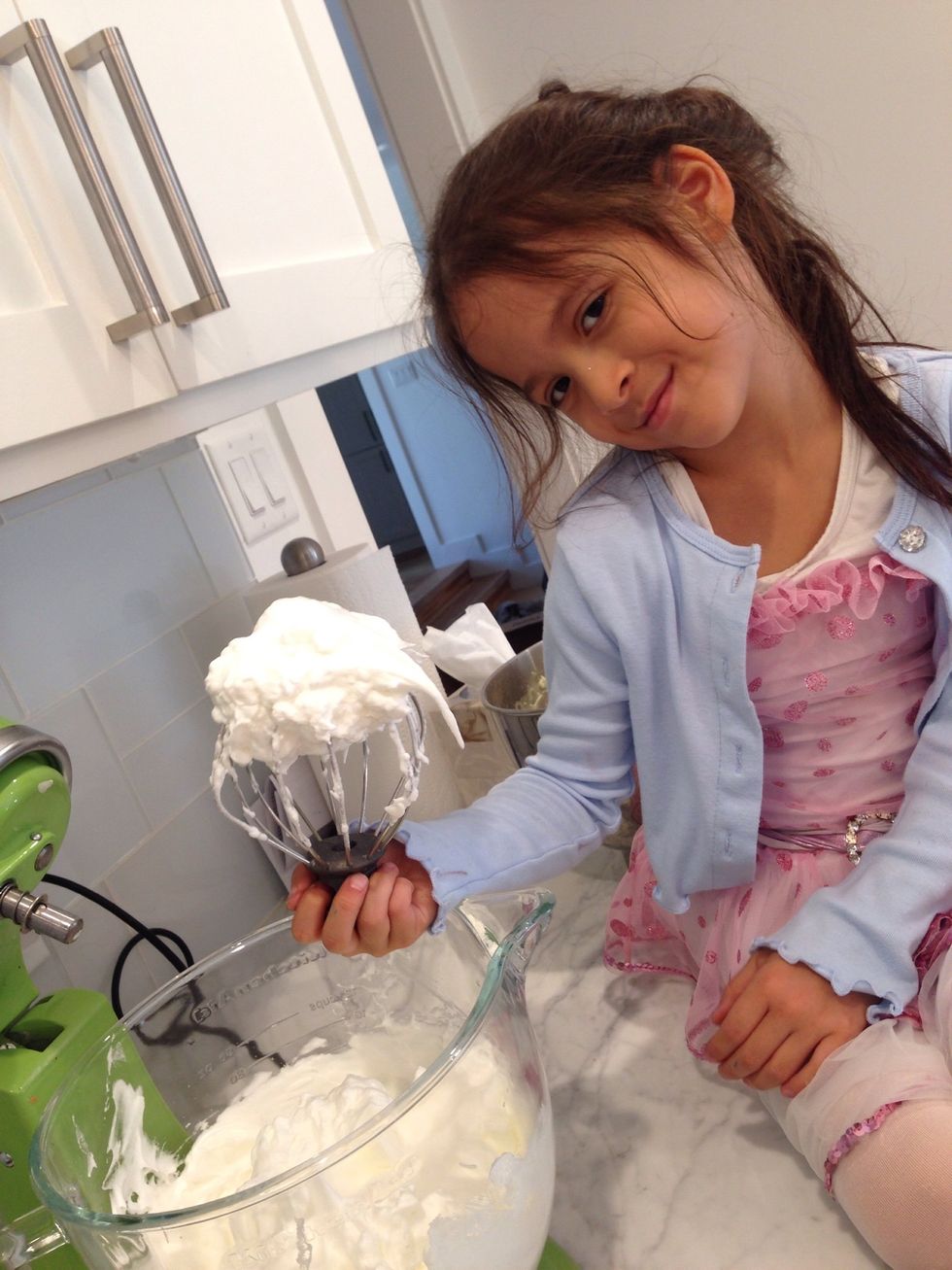 Beat until stiff.
Fold in meringue part at a time in the batter. Bake in water bath, 320' f for 60 min.
Let cool, then put in fridge for few hours.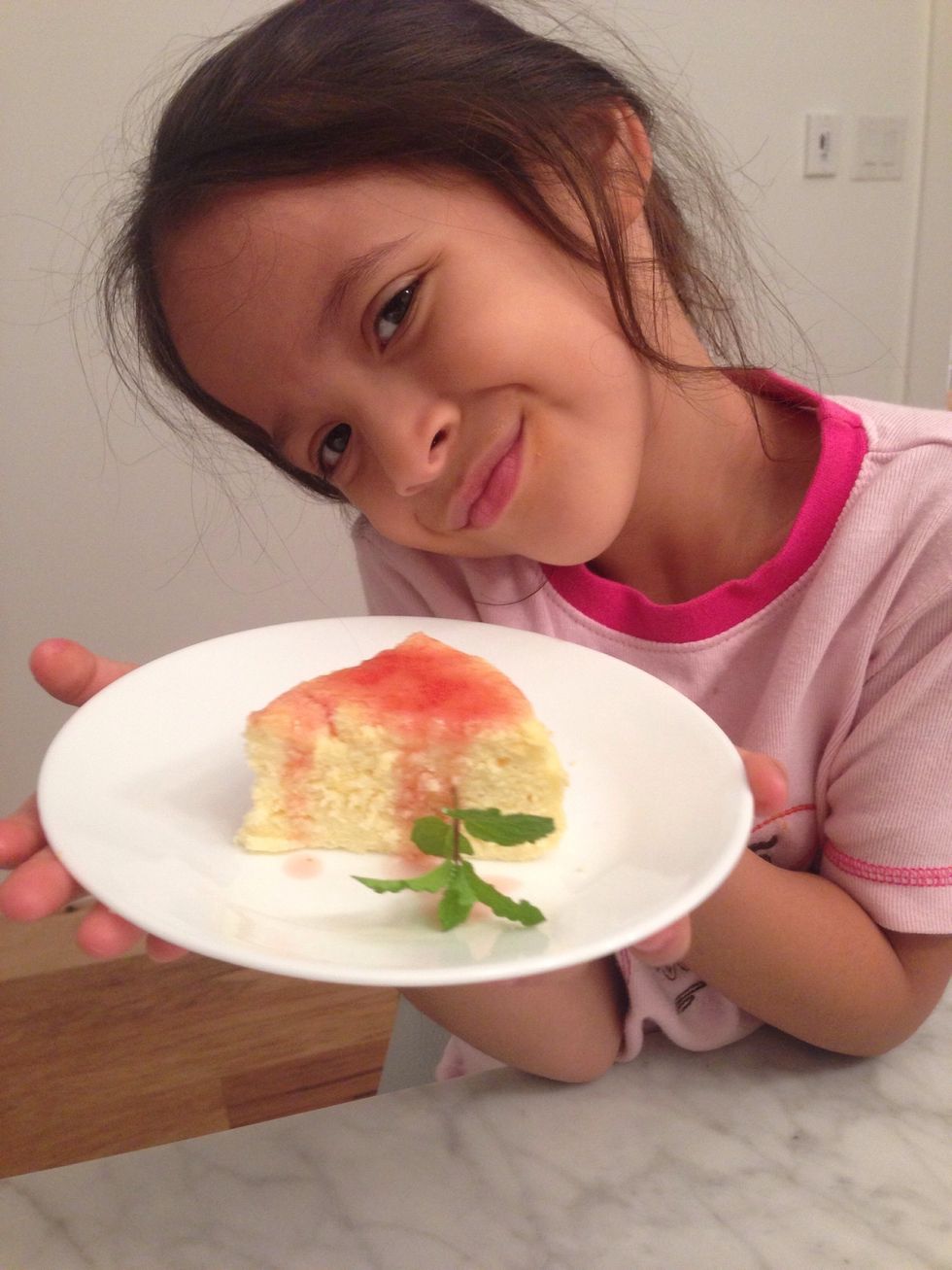 Top with fruit preserve.
Enjoy a trip to japan🎏
2.0 8 oz block of cream cheese
6.0Tbsp Sugar
4.0Tbsp Butter
6.0 Yolks
200.0ml Cream
1.0Tbsp Lemon juice
1.0Tbsp Rum
8.0Tbsp All purple flour
6.0 Whites
10.0Tbsp Sugar