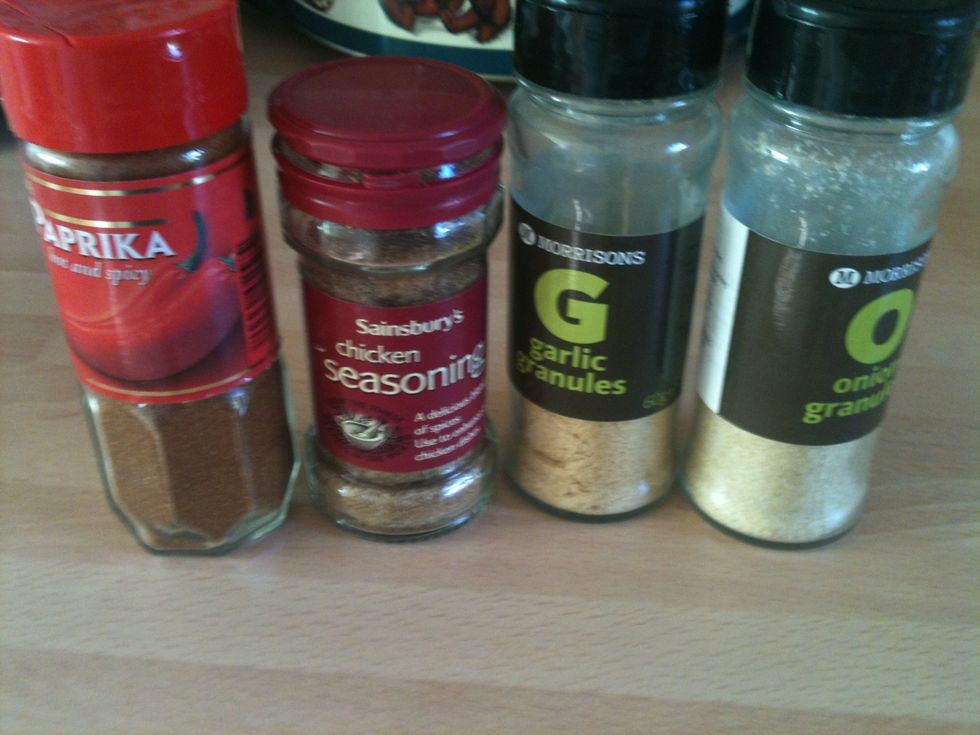 Put your oil in a biiiiig saucepan, then add the above powders to the oil to flavour it! Of course you can use real onions and garlic but I don't like them x)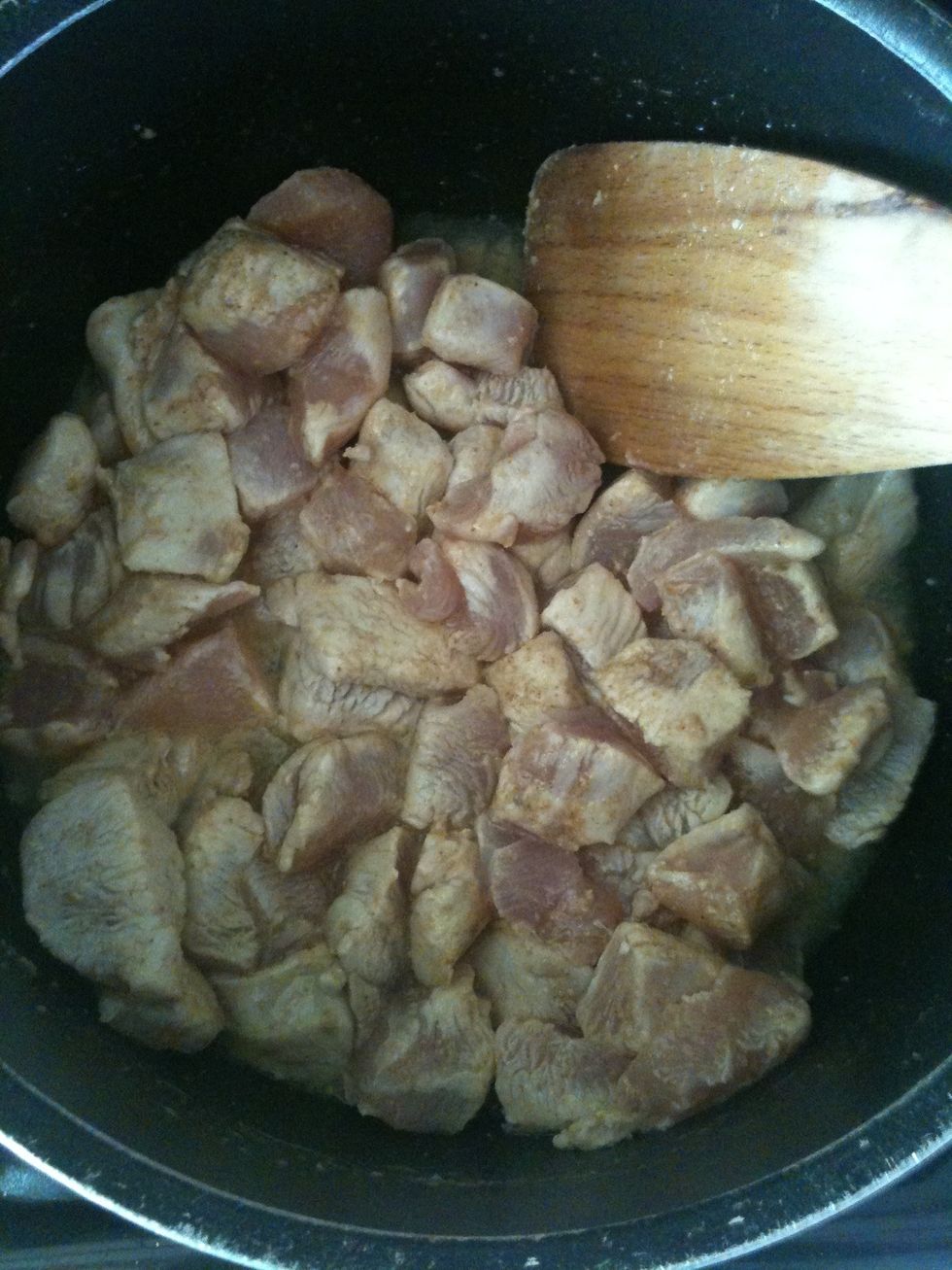 Cut up your chicken boobs into bite size pieces then add to the oil, fry until almost done then add some of the chicken stock (just a bit) to keep the chicken juicy!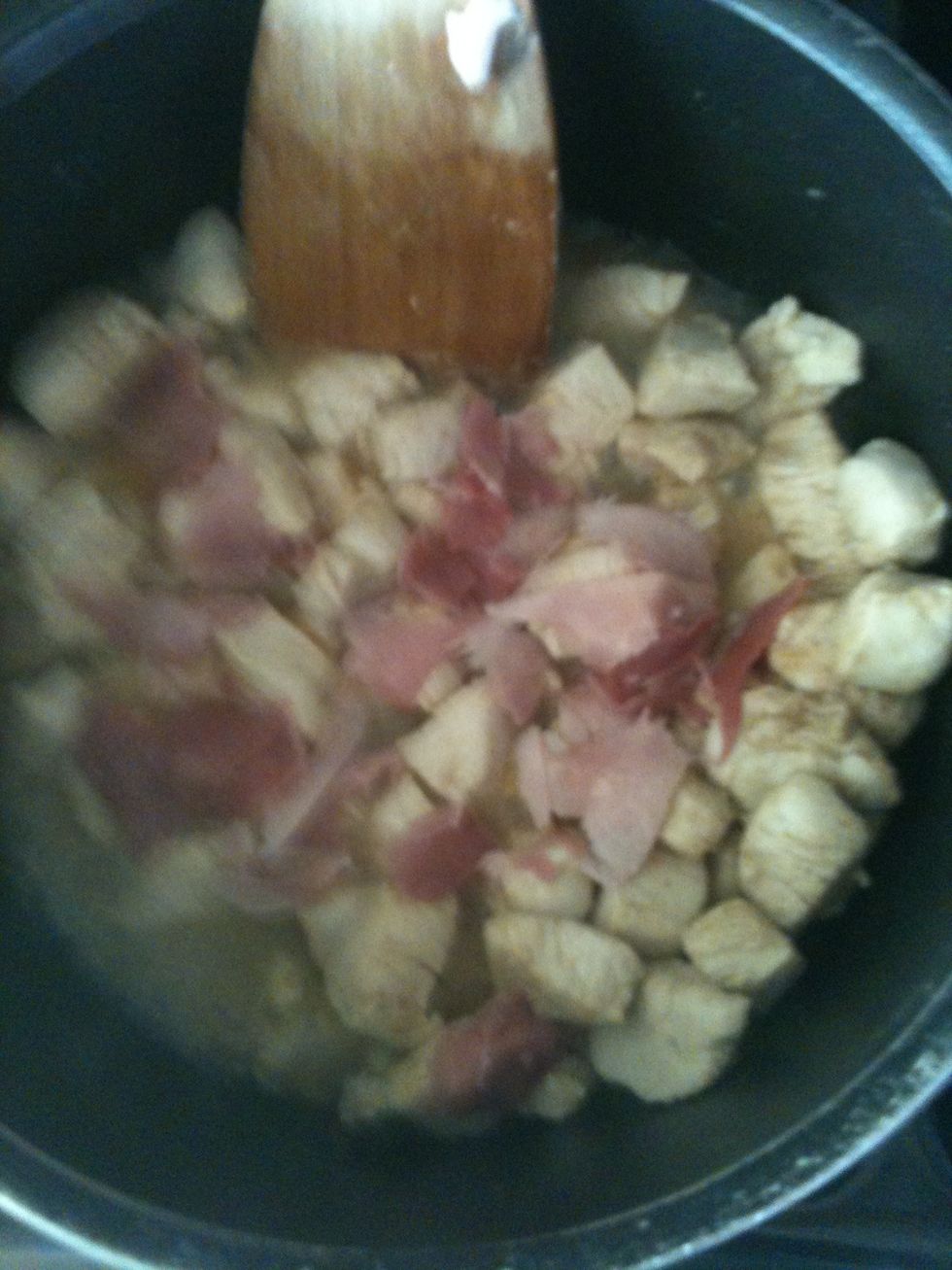 When the chicken is cooked, rip up the slices of ham into small pieces and add to the chicken :) Sorry for the steamed up picture :L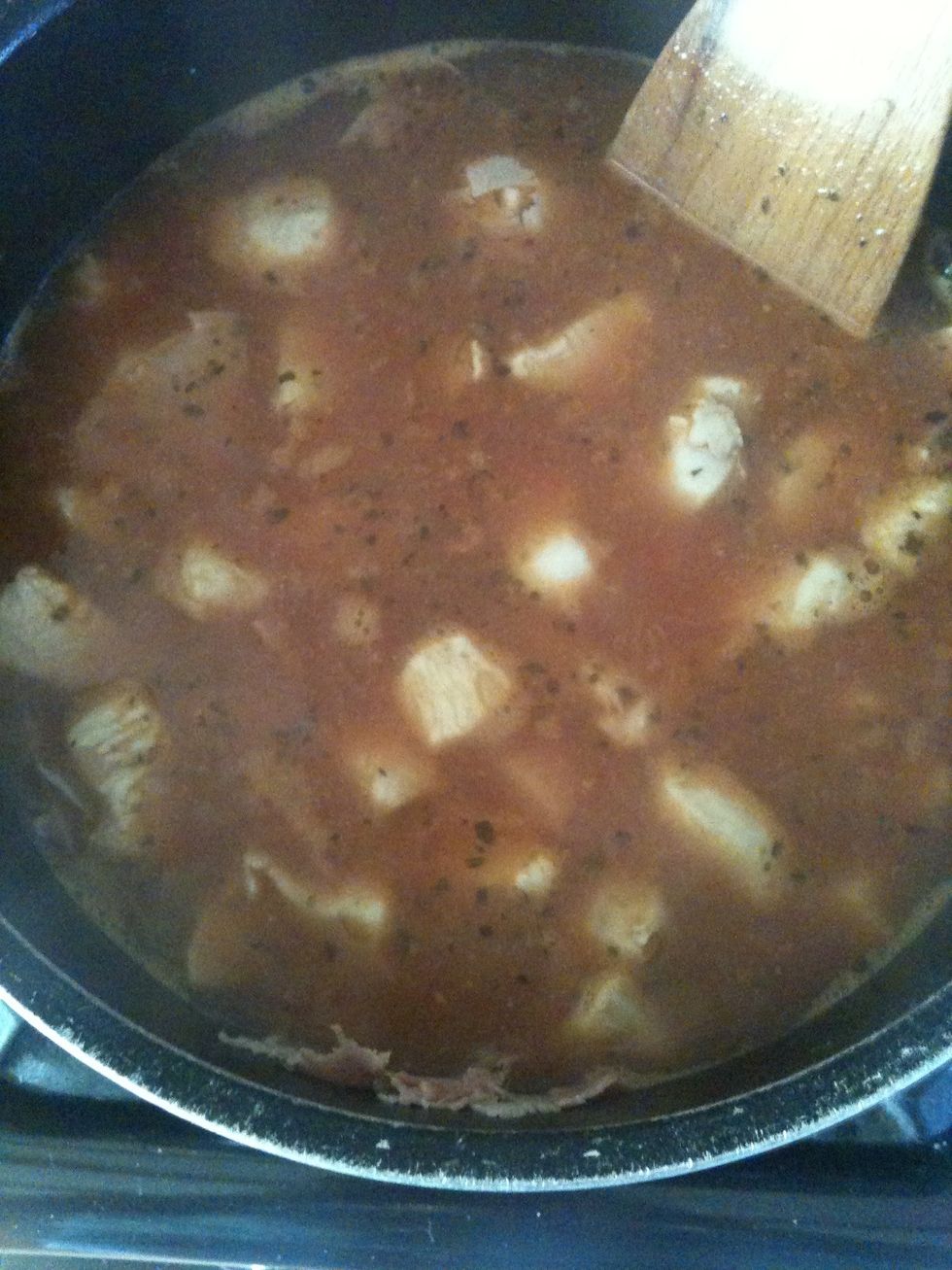 Add the rest of the stock, the chopped tomatoes, the rice and the thyme (I use basil... I think) :P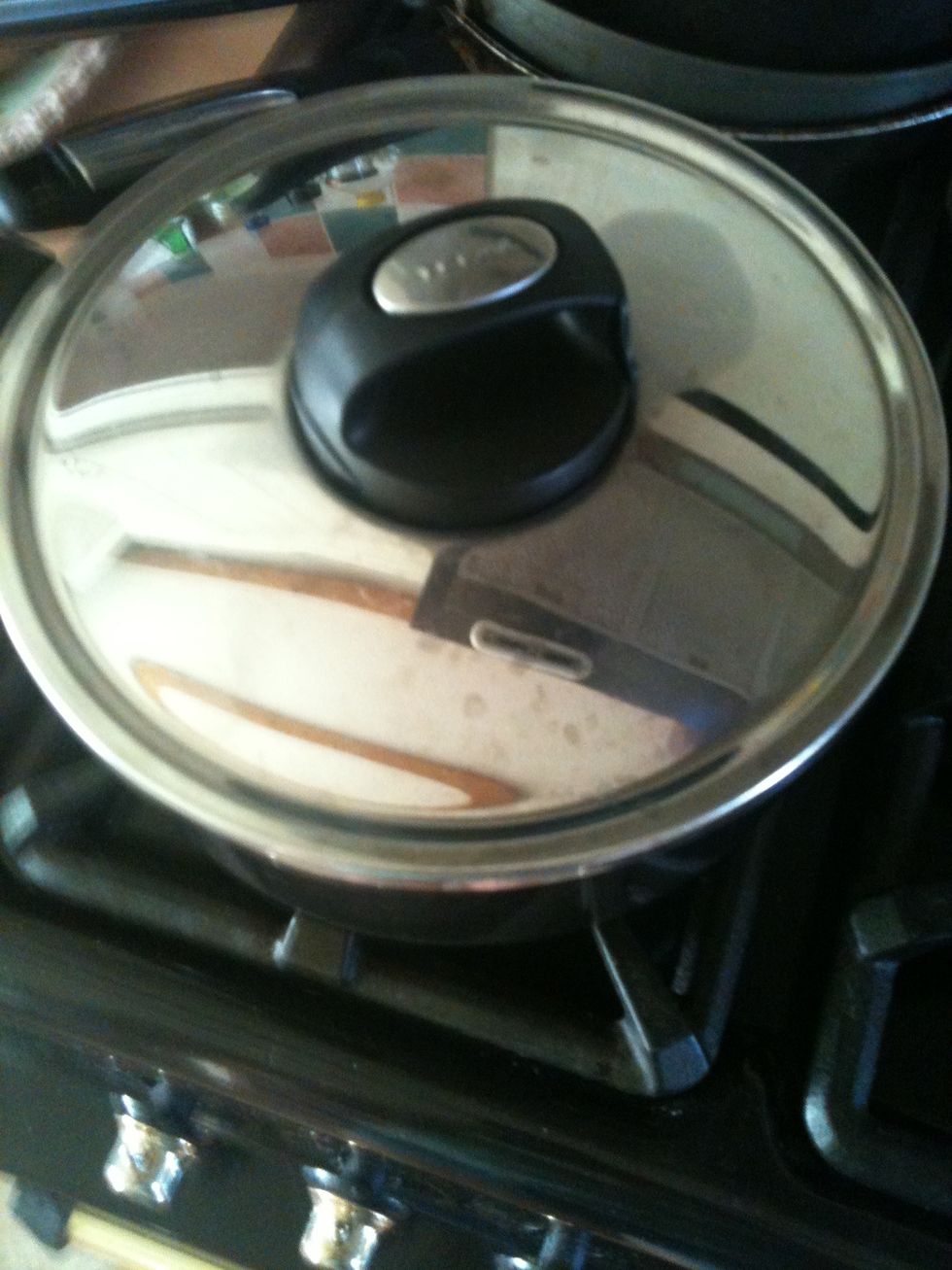 Bring it to the boil then turn down the heat to let it simmer. Cover it with a lid and keep stirring and checking it occasionally!
It will take about 35 minutes, you need to wait until the rice is Cooked and has soaked up aaaaall the liquid, if it's not done but theres no liquid left, add some more stock and leave it again :)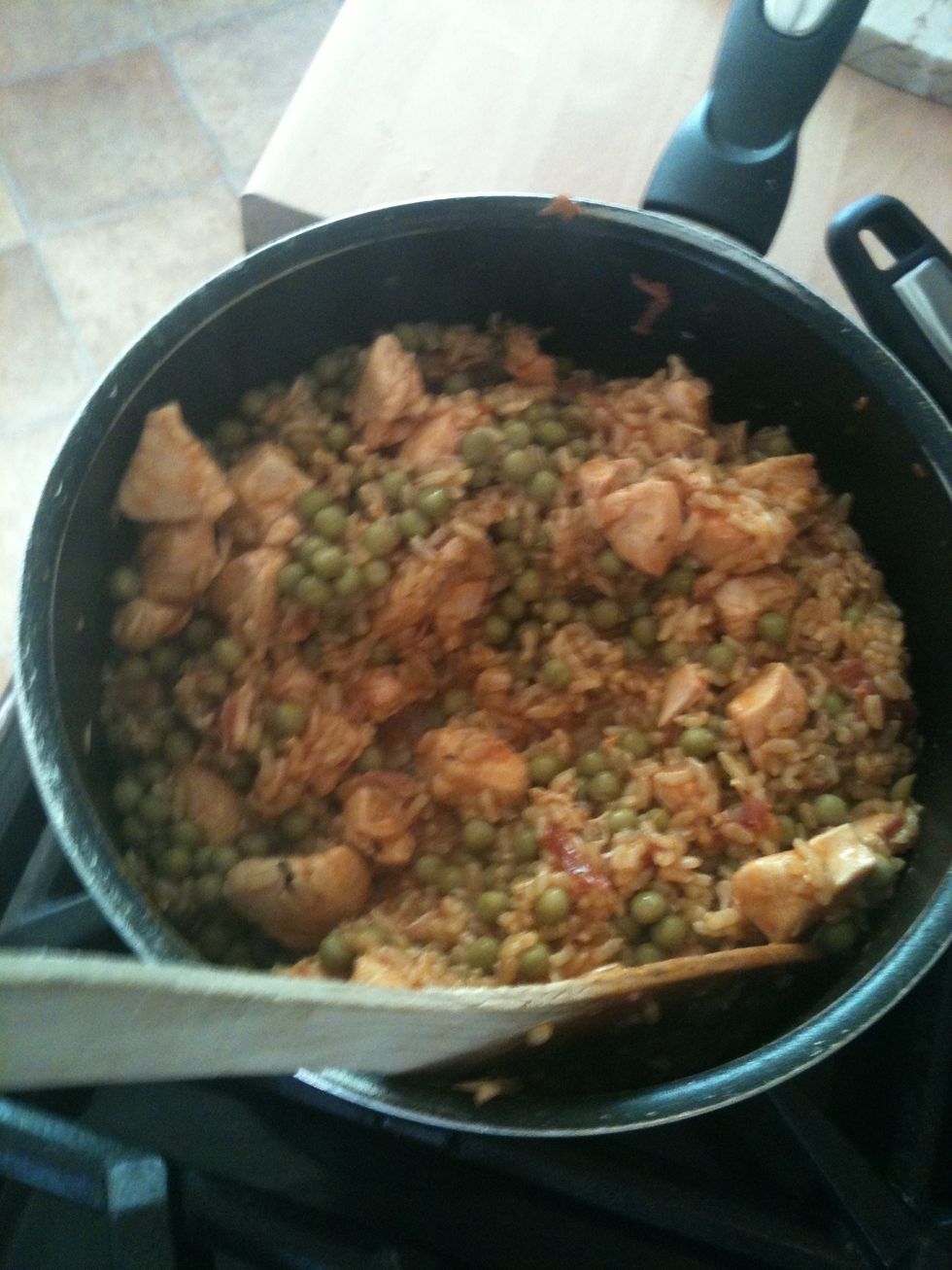 When it's ready, drain the peas and add to the pan and mix! :)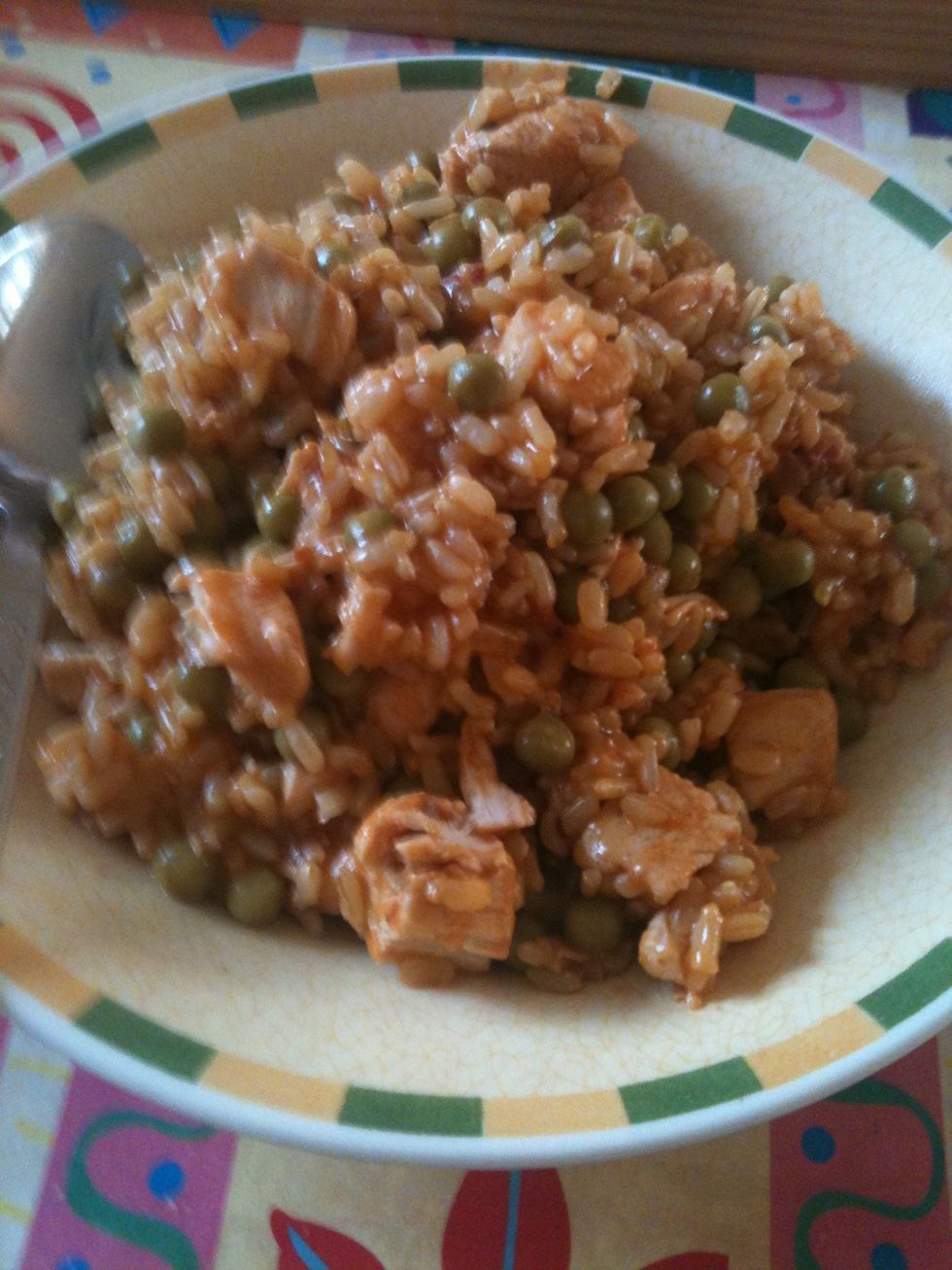 Wooooop ;D
3.0 Chicken boobs
700.0ml Chicken stock
1.0Tbsp Oil (any type)
1.0tsp Garlic powder
1.0tsp Onion powder
1.0tsp Paprika
2.0 Slices of ham
250.0g Brown rice
3.0Tbsp Chopped tomatoes/pasata
1.0 Thyme or an alternative
1.0 Can of peas
1.0 Can of lentils