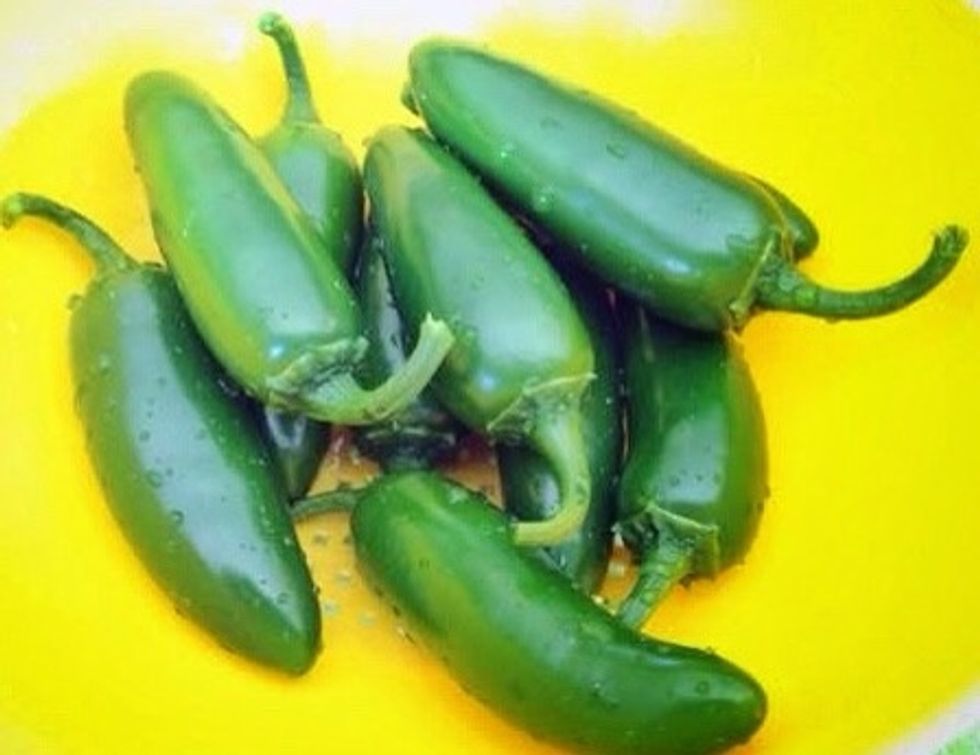 Fresh from the garden!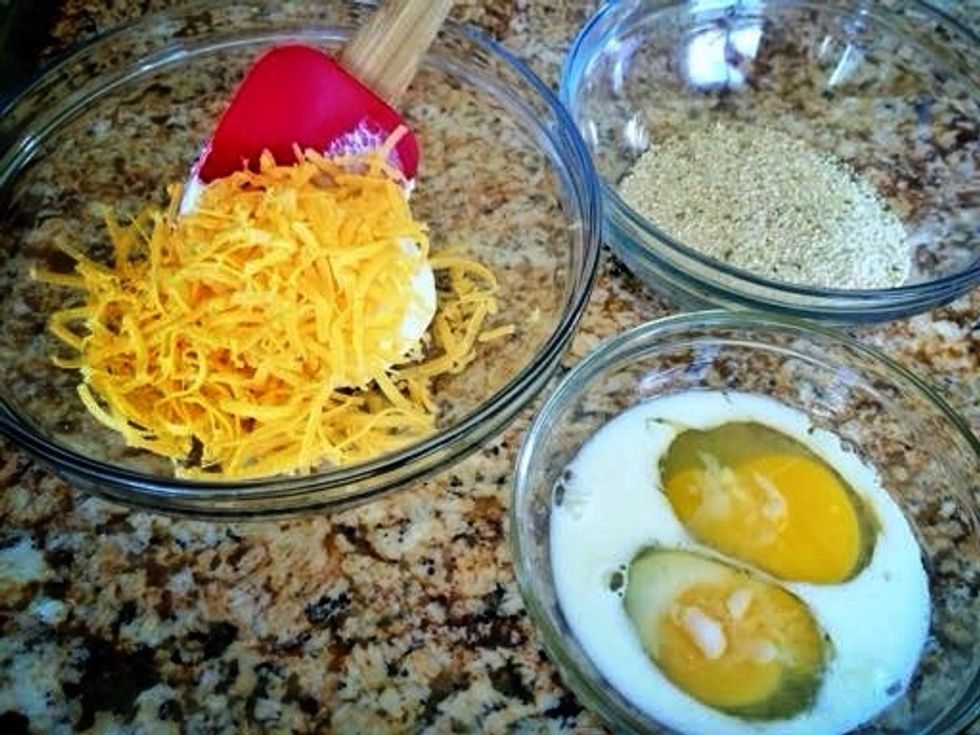 Mix the cheeses. Put bread crumbs in a separate bowl. Prepare the egg wash.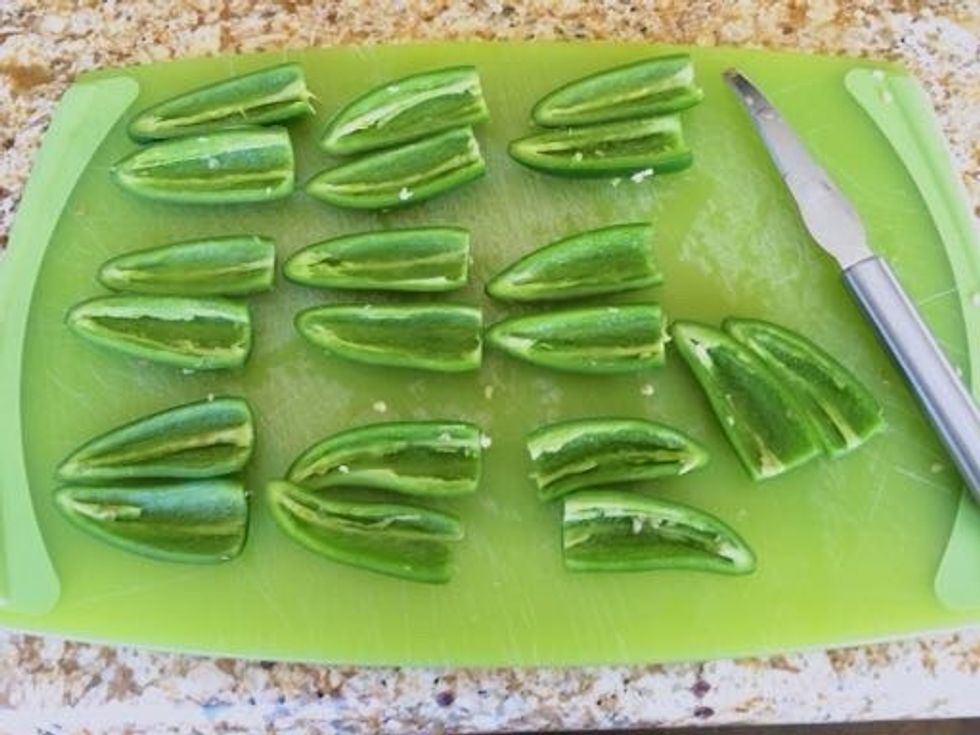 Slice peppers in half, length-wise. Take out seed and veins. (I use a grapefruit knife.)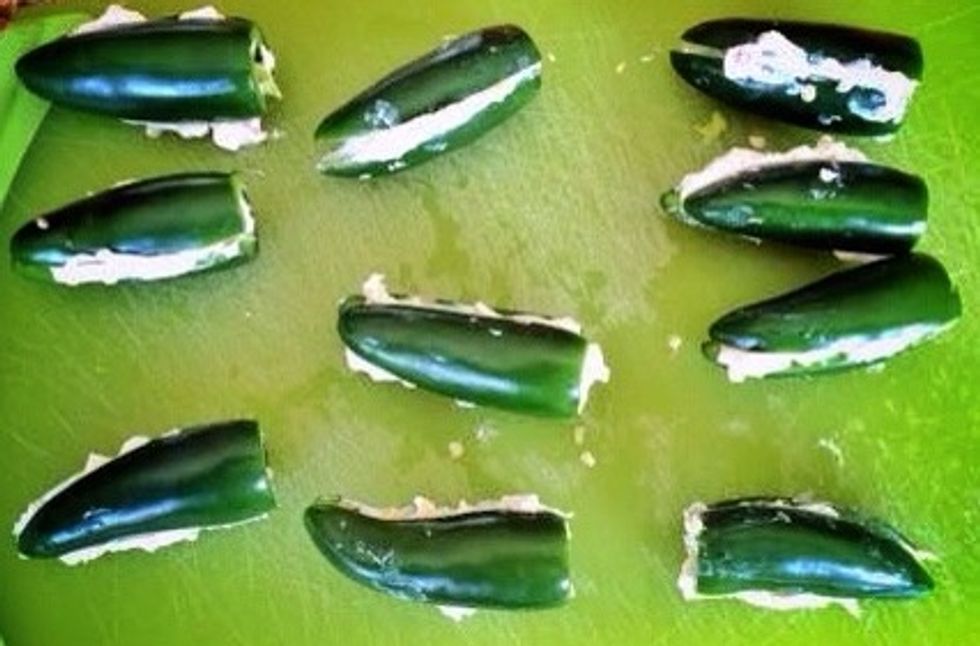 Stuff the peppers and put the halves together. Dip the popper in the egg wash and then coat with the bread crumbs.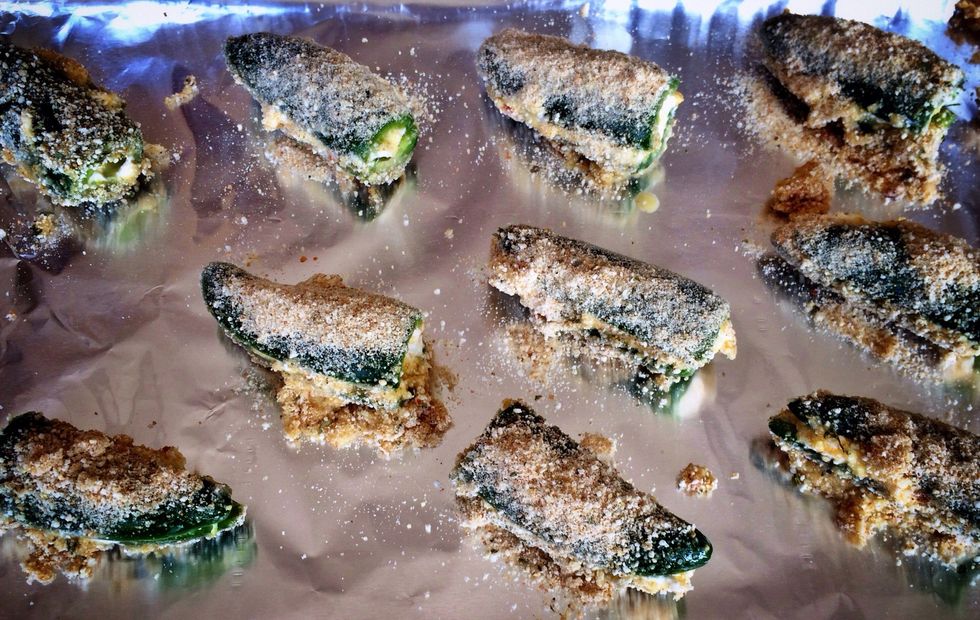 Place the poppers on a foil-lined baking sheet. Bake at 400* for 15 minutes.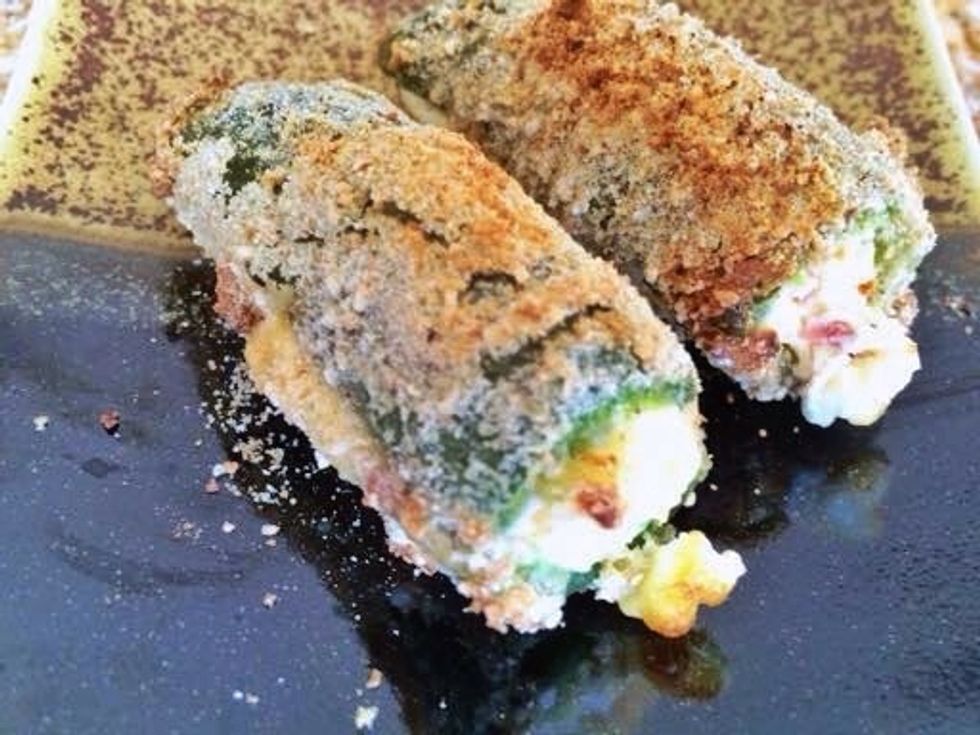 Jalapeno peppers...fresh from the garden
Cream cheese (I use the light stuff)
Cheddar cheese (I like tillamook)
Bacon bits (optional)
Bread crumbs or panko
Egg and milk wash