Make Jalapeño & Cilantro Pesto W/ Smokin' Chipotle
28
Here are the ingredients for this recipe. You can get the Smokin' Chipotle blend or any of our seasoning blends at: worldseasonings.com. Use the code 'WORLD' at checkout and save 35% on your order!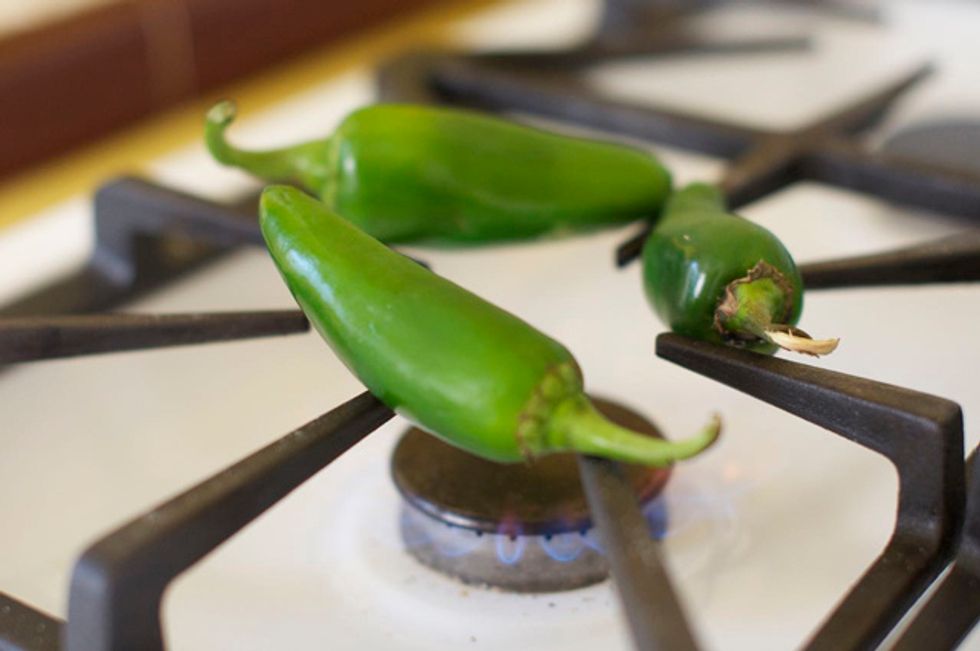 If you have a gas grill or stove top, this recipe is quick to make. If you don't, you can roast the jalapeños in your oven at 450 degrees. Let them roast for 15 minutes, rotate them every few minutes.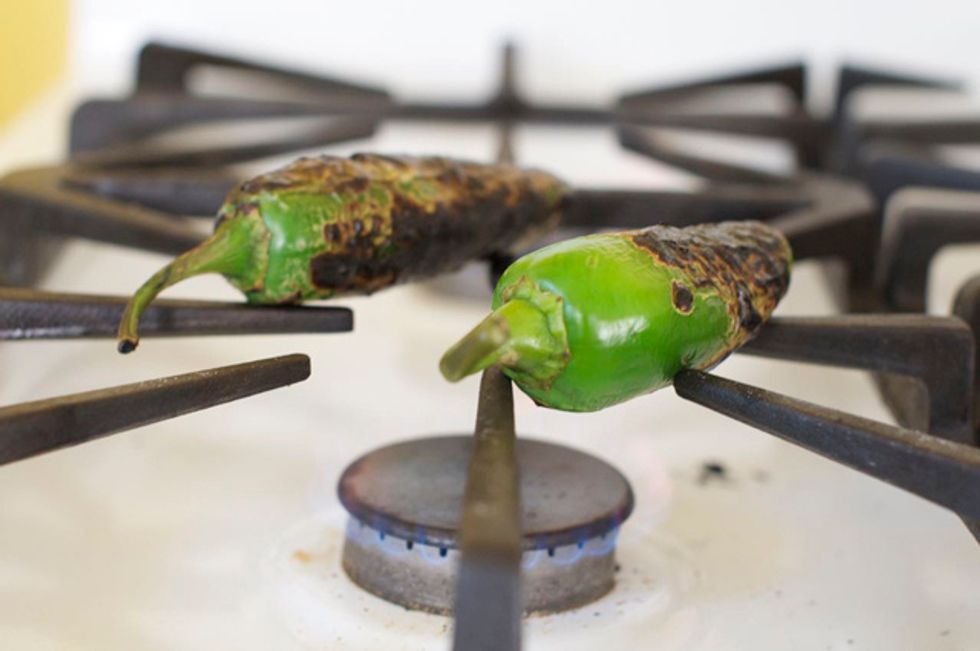 Roast the jalapeños directly on your gas stove top or on your grill, until they are charred on all sides.
Place the jalapeños in a large bowl. Cover them and set aside for 10-15 minutes so that the skins will steam. It'll be easy to peel the charred skin off the peppers.
While the jalapeños are cooling, prep the cilantro and parsley. Pull the leaves of the cilantro stems and pack them into 1 cup. Do the same with the parsley but pack them in a ½ cup.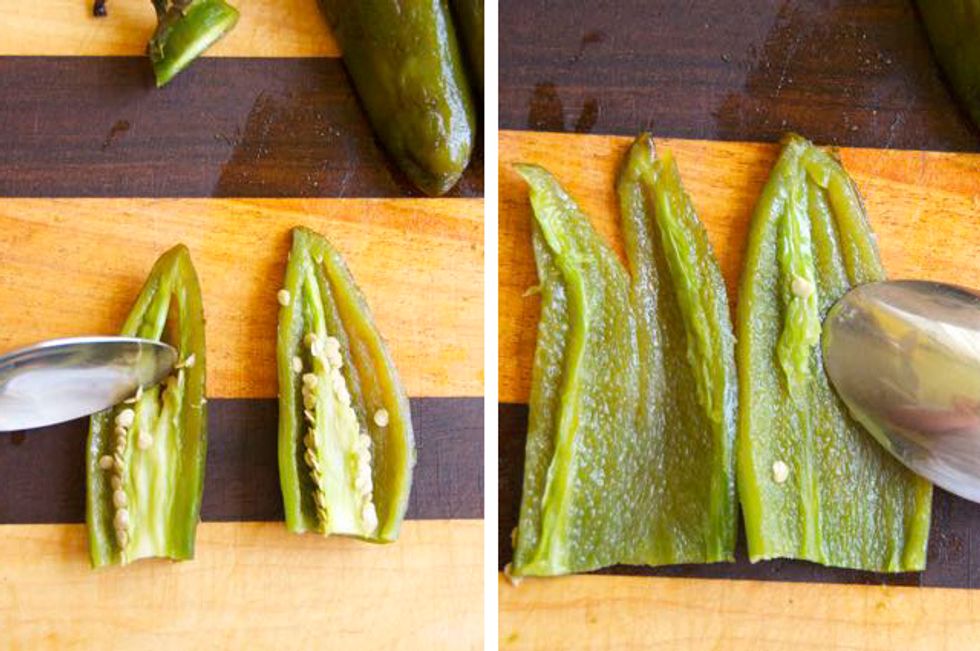 Once the jalapeños are cooled down, gently peel away the charred skin under cold water from a faucet. Cut them in half and deseed. If you like spicy, skip this step and put them in the food processor.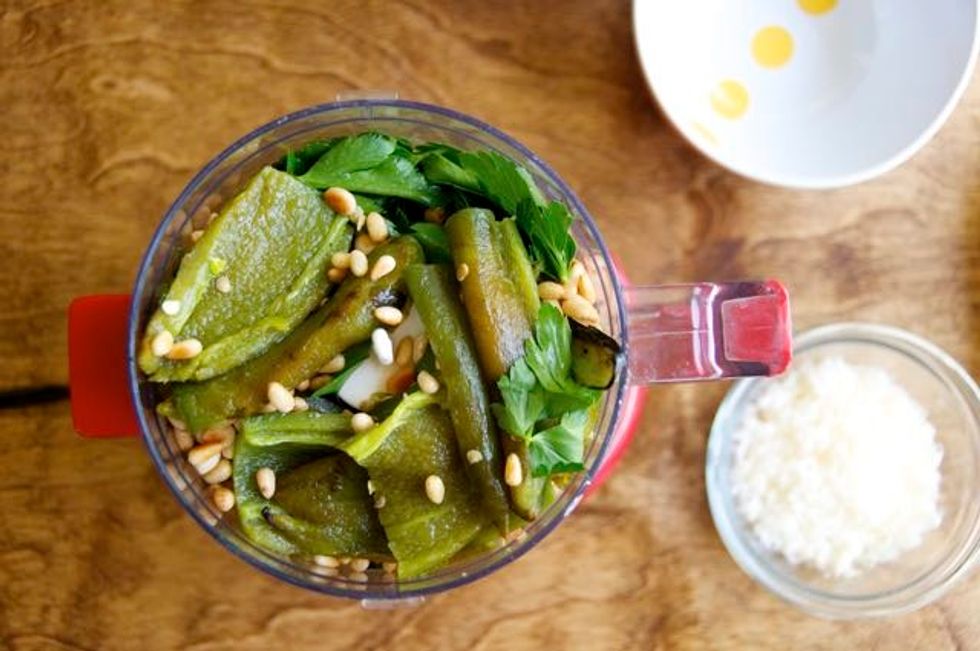 Place all ingredients (minus the chipotle seasoning and oil) in your food processor or blender.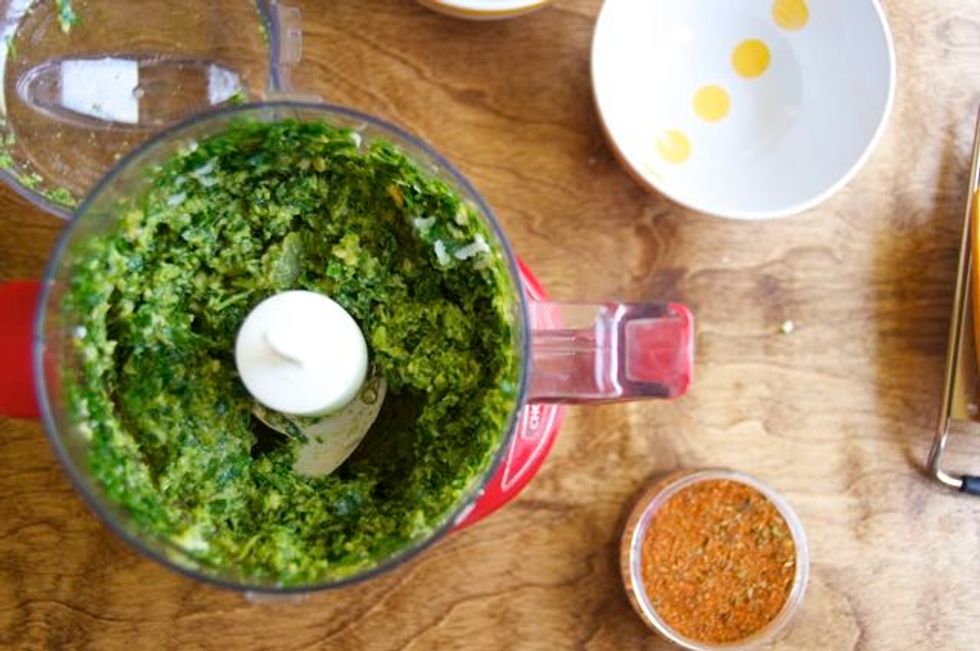 Pulse until everything is mixed well.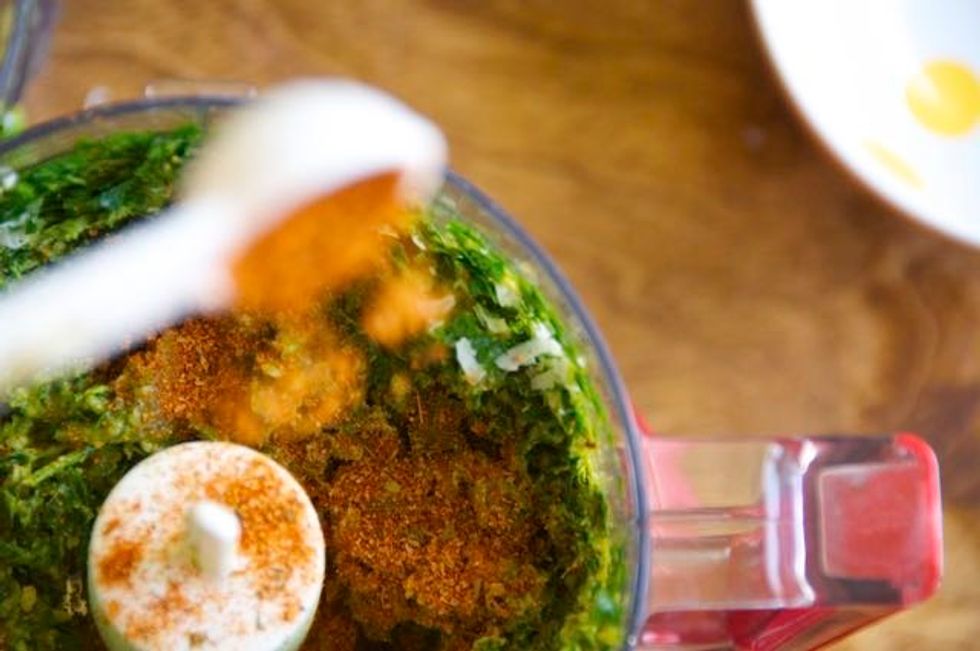 Add Smokin Chipotle seasoning blend to the mixture.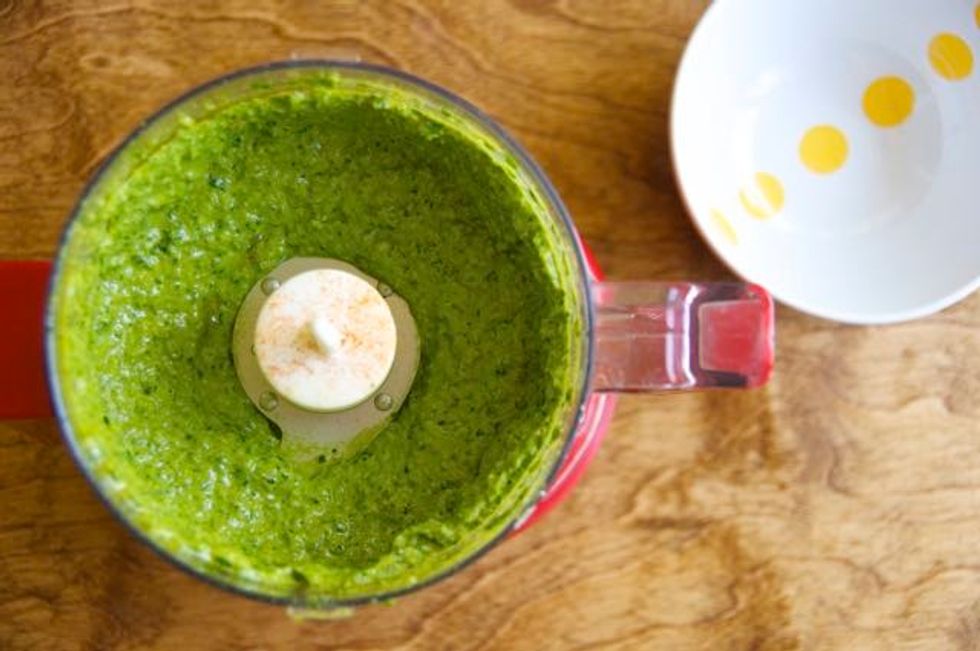 Slowly drizzle the olive oil into the processor while pulsing the mixture. And... Viola! Roasted jalapeño and cilantro pesto!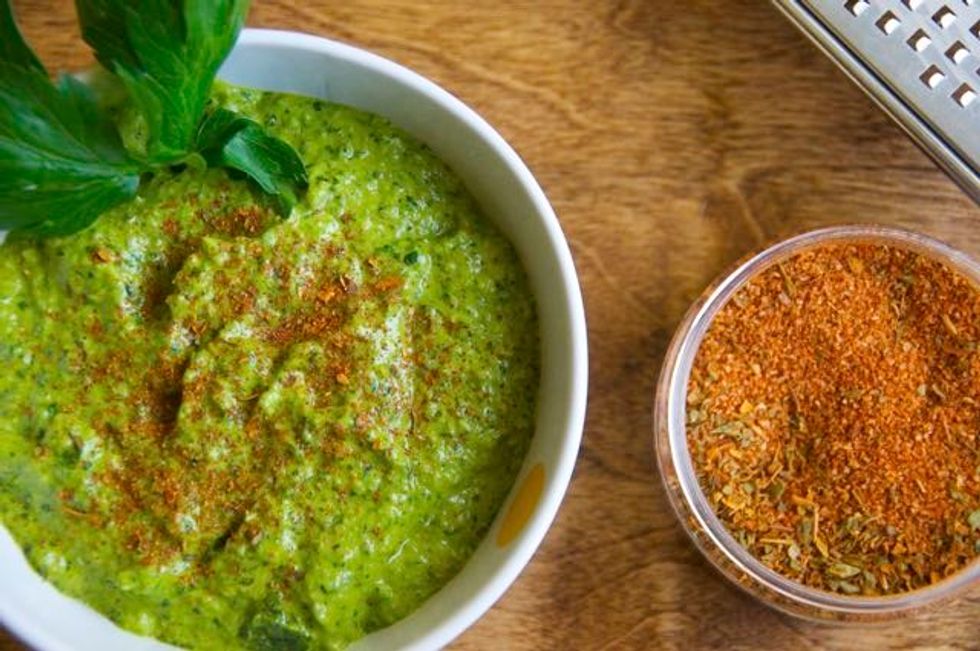 Our pesto can used in many meals like on our Jalapeño and Cilantro Pesto Chicken Salad (guide available), or dressed pasta with it, or use it on rib-eye like a chimichuri sauce to name a few! Enjoy!
2.0tsp Smokin' Chipotle seasoning blend
1.0c Cilantro leaves, stems removed
1/2c Flat-leaf parsley leaves, stems removed
1/4c pine nuts or walnuts, toasted
1/2c grated Pecorino or Parmesan cheese
1.0 Medium clove of garlic
6.0 Jalapeños, roasted, skin removed and seeded
1/2c Olive oil
World Seasonings
World Seasonings offers 9 amazing gluten free, kosher and all-natural seasoning blends that will make breakfast, lunch and dinner extraordinary.
San Diego, CA - everywhere