How to make jalapeño & cilantro pesto chicken salad
Make Jalapeño & Cilantro Pesto Chicken Salad
20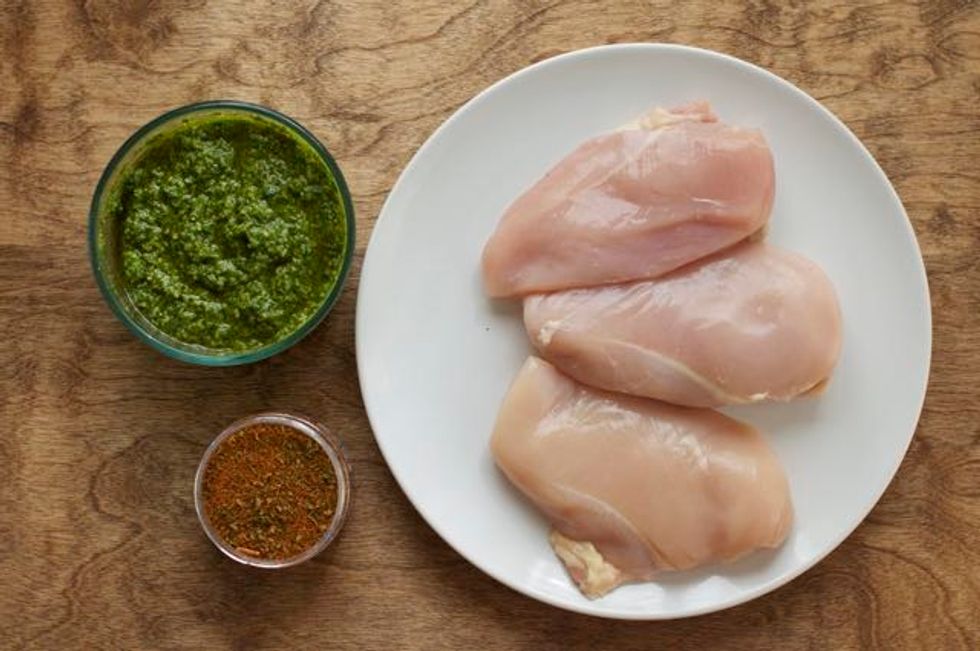 Here are the ingredients (lime and Olive oil not in picture) that you need. You can get Smokin' Chipotle seasoning blend at worldseasonings.com. Use the code 'WORLD' and save 35% at checkout.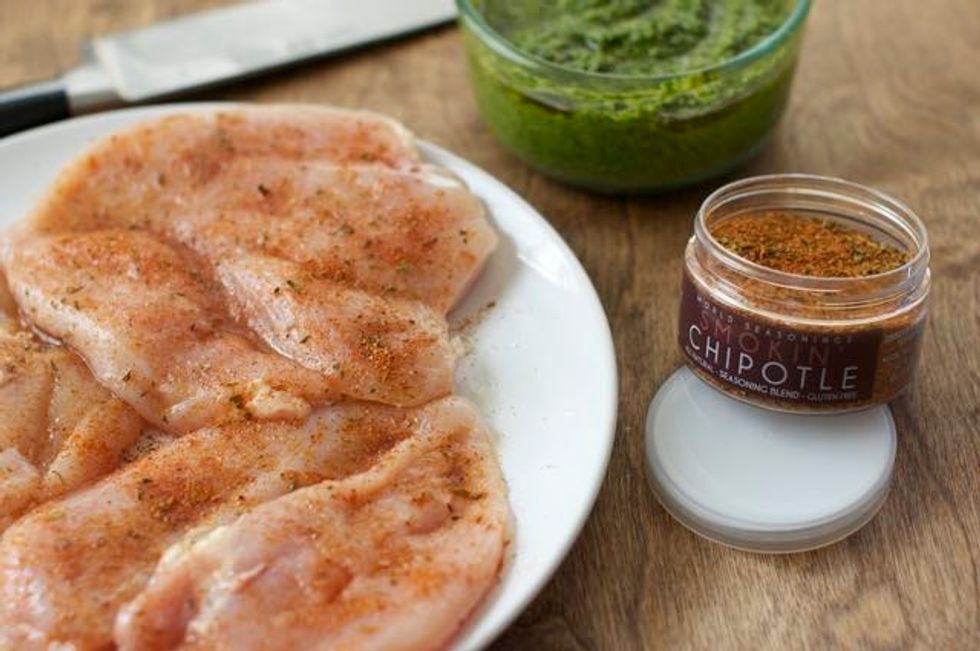 Butterfly the chicken breast (shown in photo) then brush with olive oil. Sprinkle 1 teaspoon of Smokin' Chipotle seasoning on each breast - ½ per side. Let chicken sit for 10 minutes to marinate.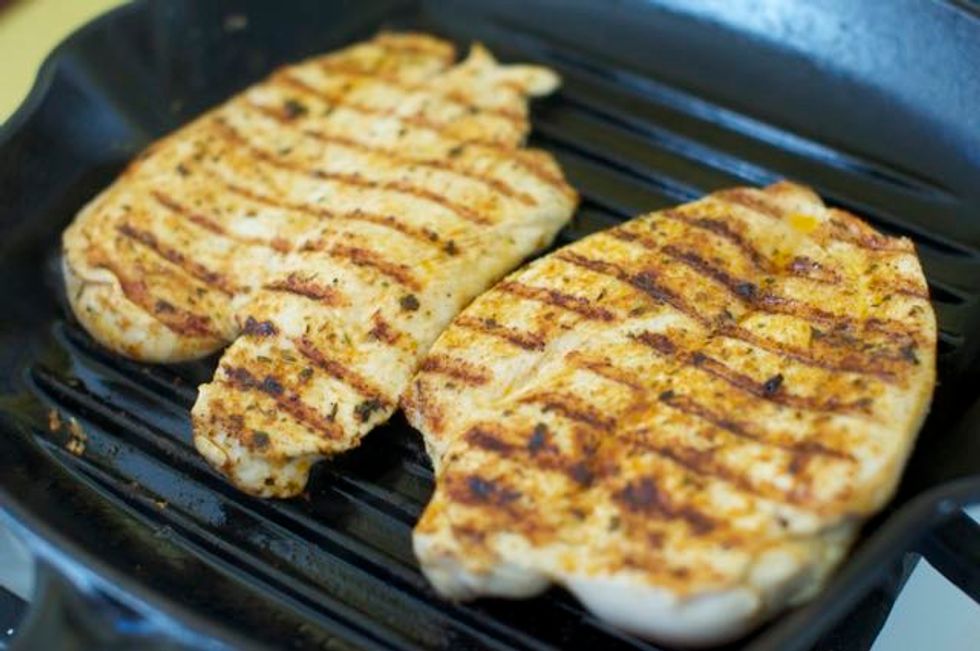 Using a skillet or a saute pan, add 2 teaspoons of olive oil. Get it nice and hot so the chicken sizzles when you place it in the pan. Cook chicken about 4-5 minutes per side.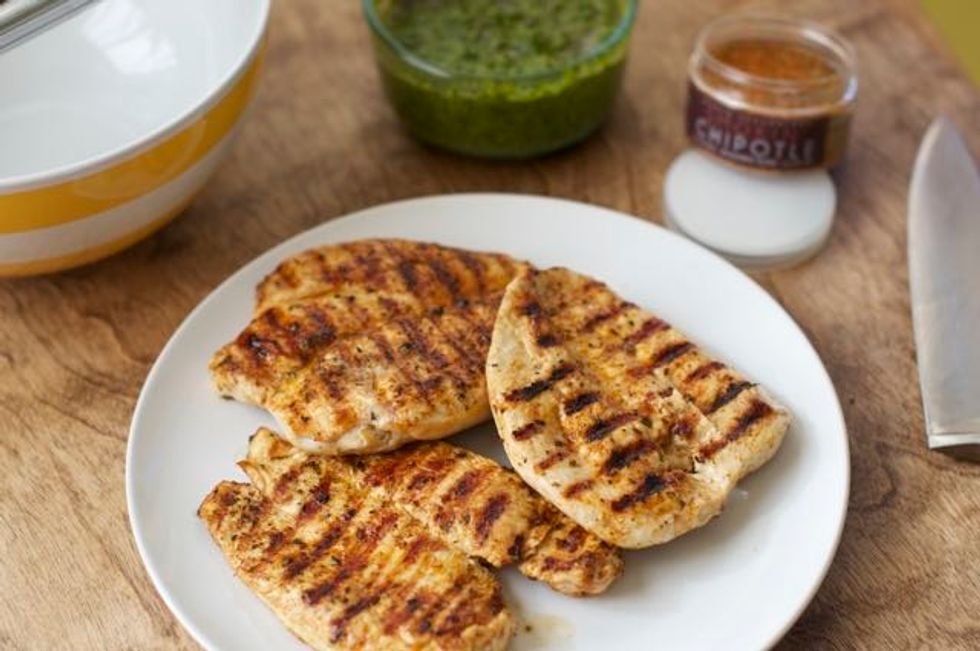 Remove chicken from the pan or skillet. Let it rest for 5 minutes or longer. Helpful Flavor Tip: Save the juices left over on your plate so you can add it back into the chicken salad for more flavor.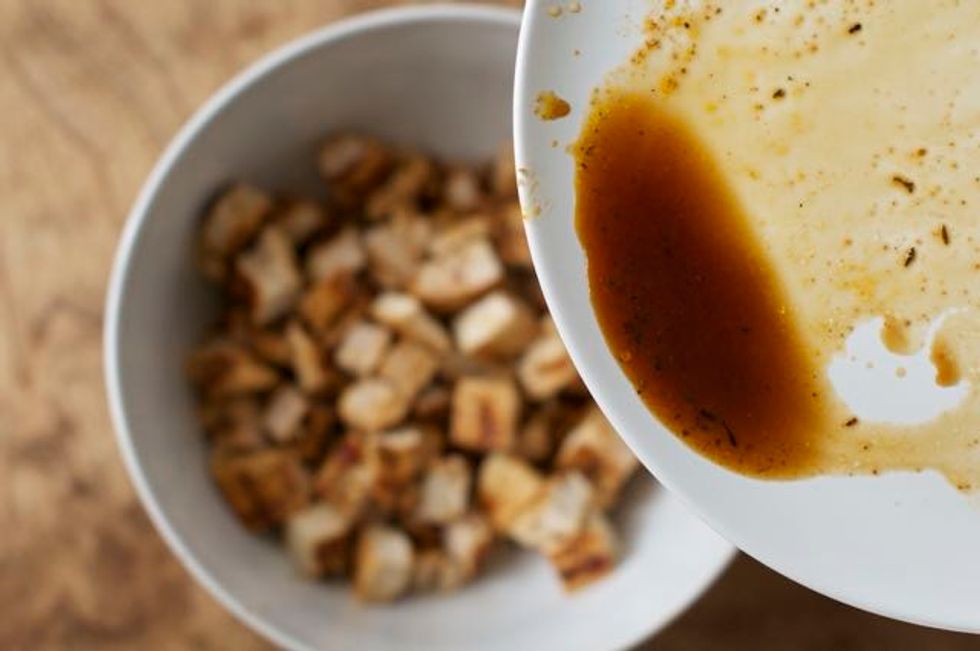 Dice the chicken then add it to a mixing bowl. Add the juices from the plate.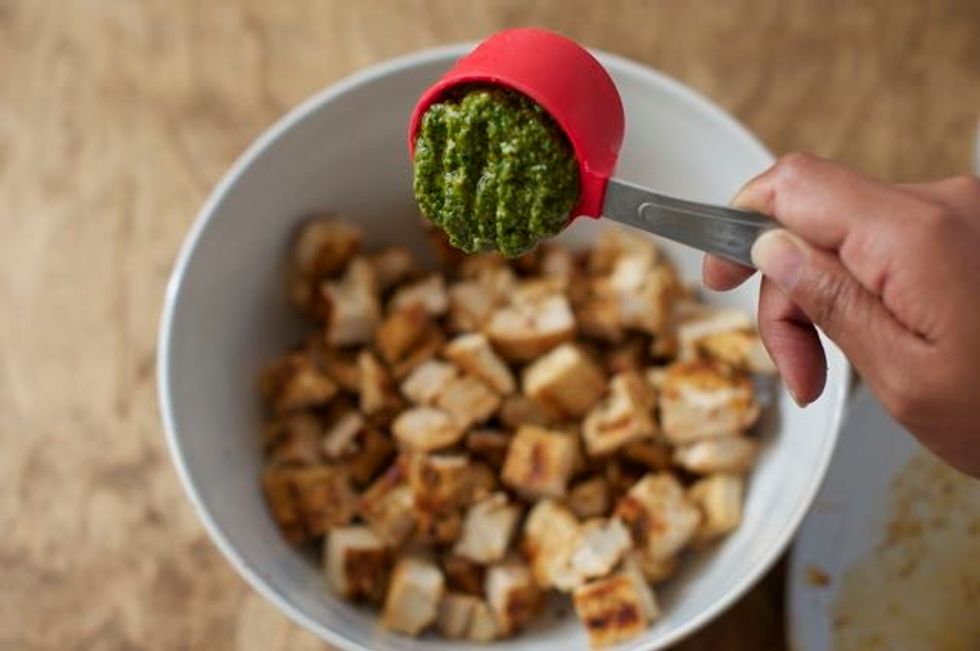 Using a 1/4 cup, add the Jalapeño Cilantro Pesto. You can use a 1/2 cup of pesto if you like your chicken coated with more sauce.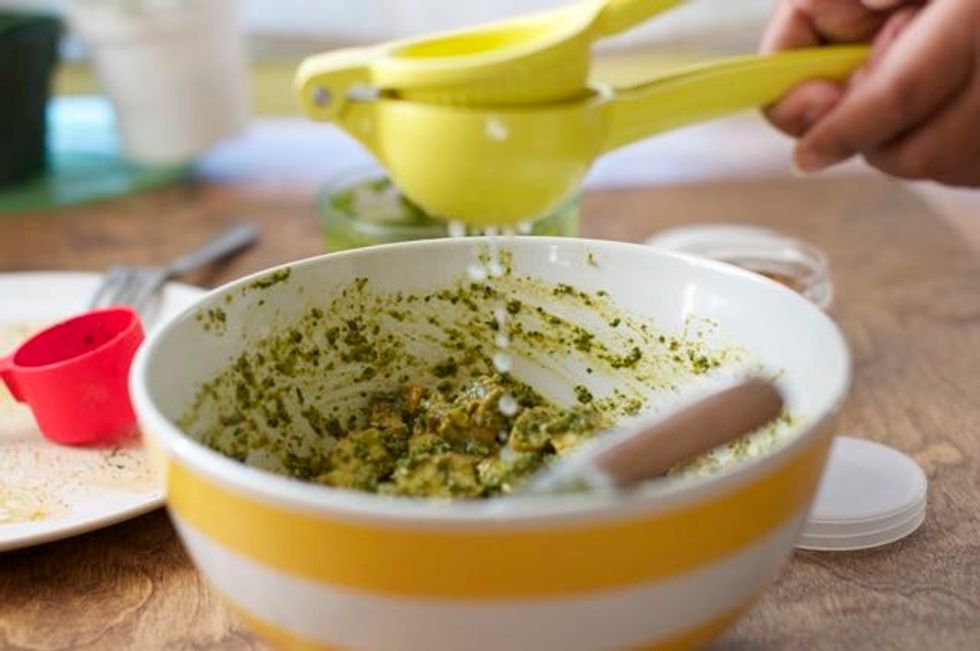 Squeeze the juice of a lime.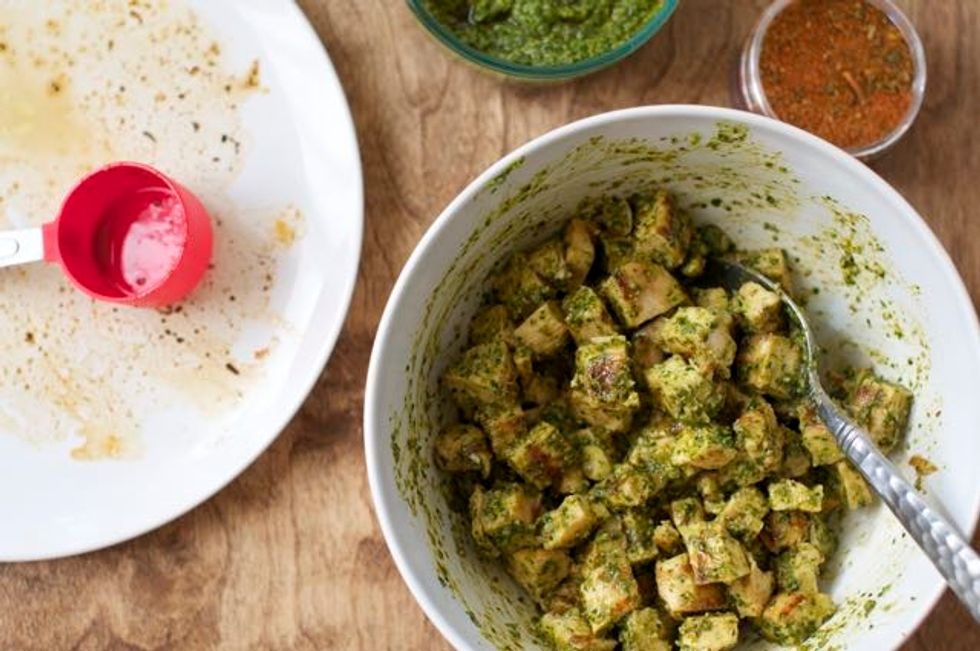 Mix all the ingredients well!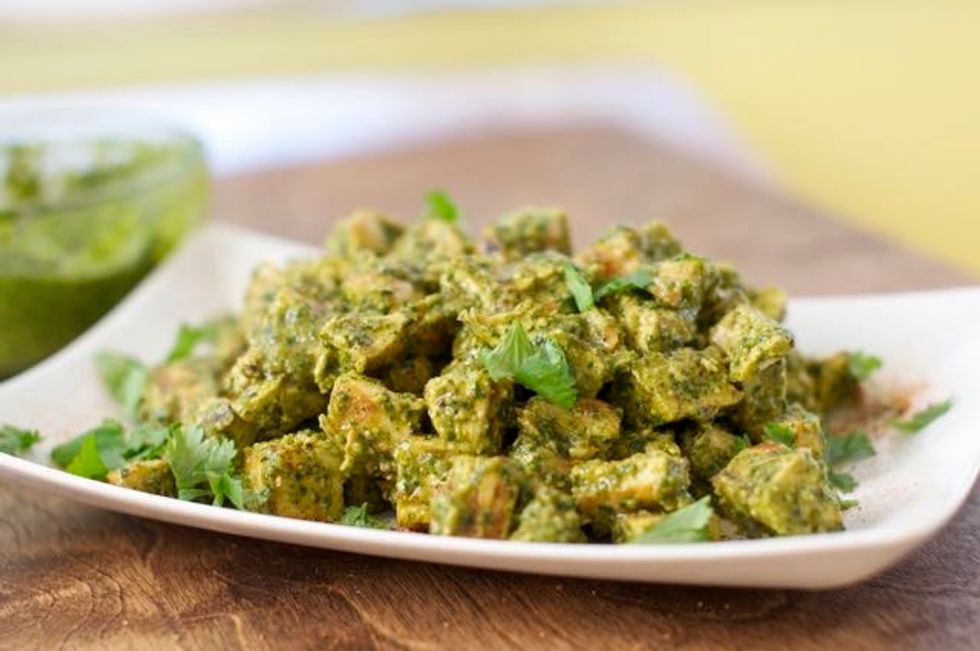 Feel free to garnish the chicken salad with extra cilantro leaves if you have any left over. Winner, winner! Chicken salad for dinner (or lunch)! Enjoy!
1/4c Jalapeño Cilantro Pesto (guide available)
2.0 Chicken breasts, butterflied
2.0tsp Smokin' Chipotle seasoning blend
3.0tsp Olive oil
1.0 Lime, juiced
World Seasonings
World Seasonings offers 9 amazing gluten free, kosher and all-natural seasoning blends that will make breakfast, lunch and dinner extraordinary.
San Diego, CA - everywhere