How to make jack frost ornament using relics & artifacts
Make Jack Frost Ornament Using Relics & Artifacts
23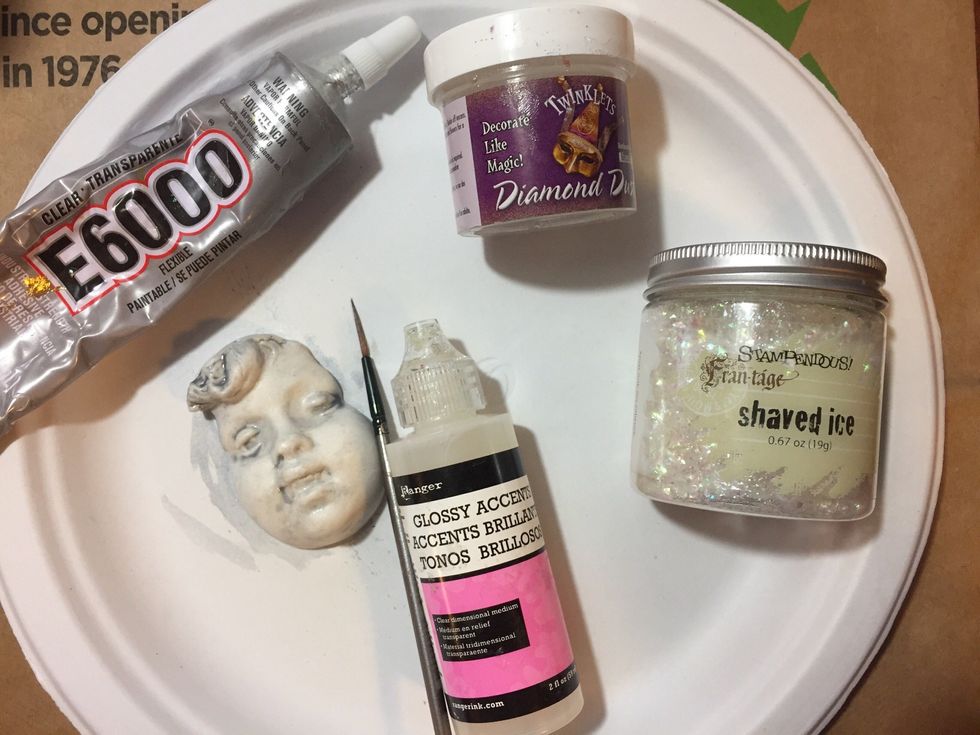 Gather supplies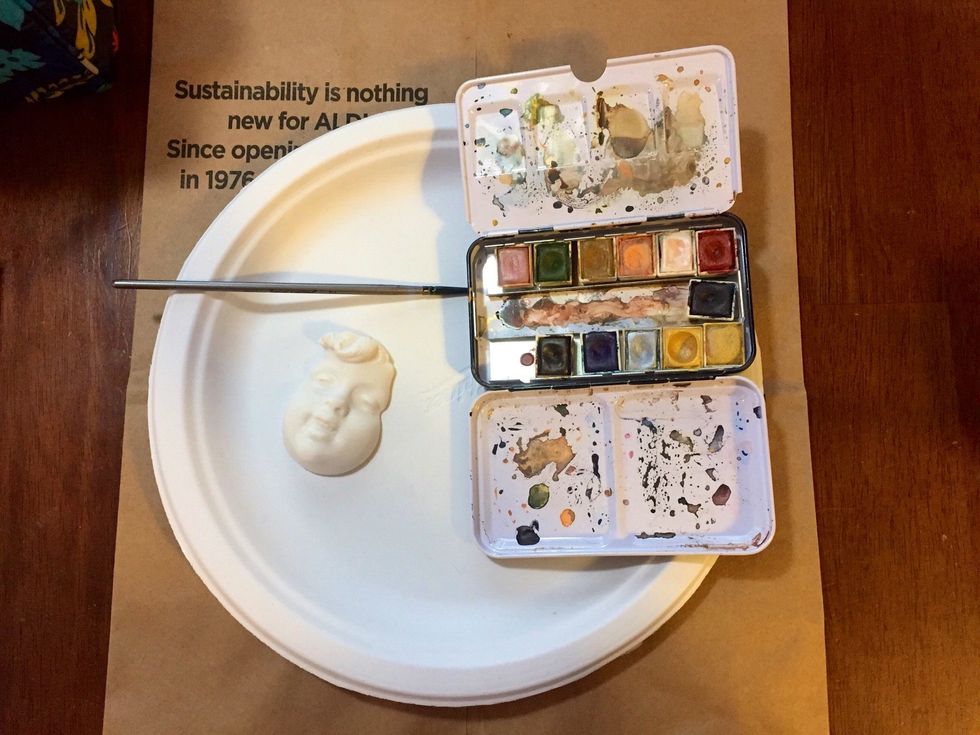 Begin to drop silver watercolor paint on to face. You are trying to bring definition to the face.
Wipe off the silver watercolor on the high points of the face until you get the look you want.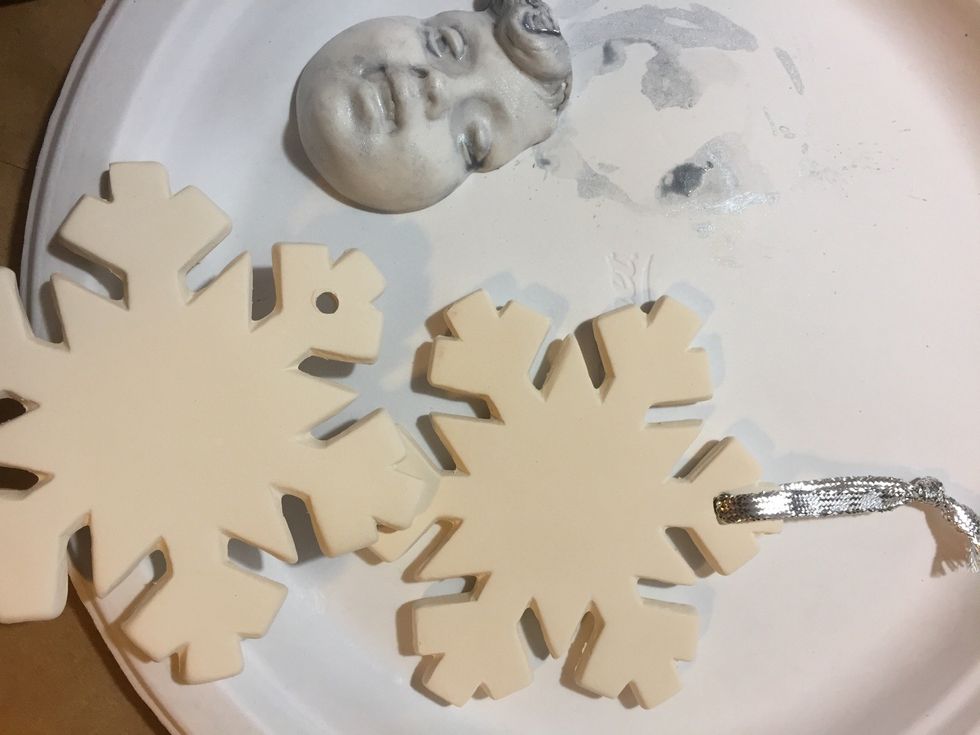 Take the string out of the snowflakes.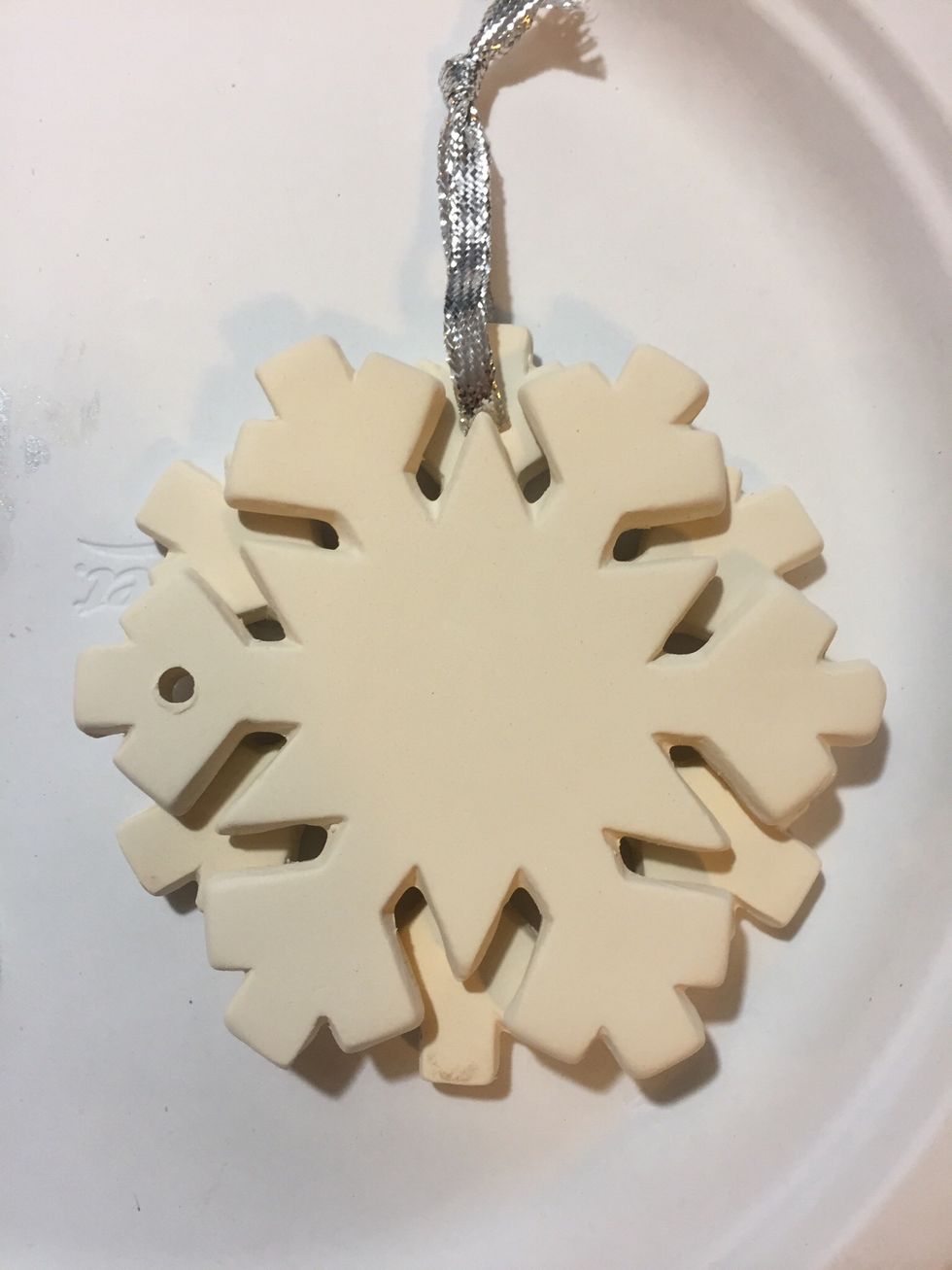 Glue the snowflakes together with the top snowflake being pointed to the left on top of the bottom snowflake like this.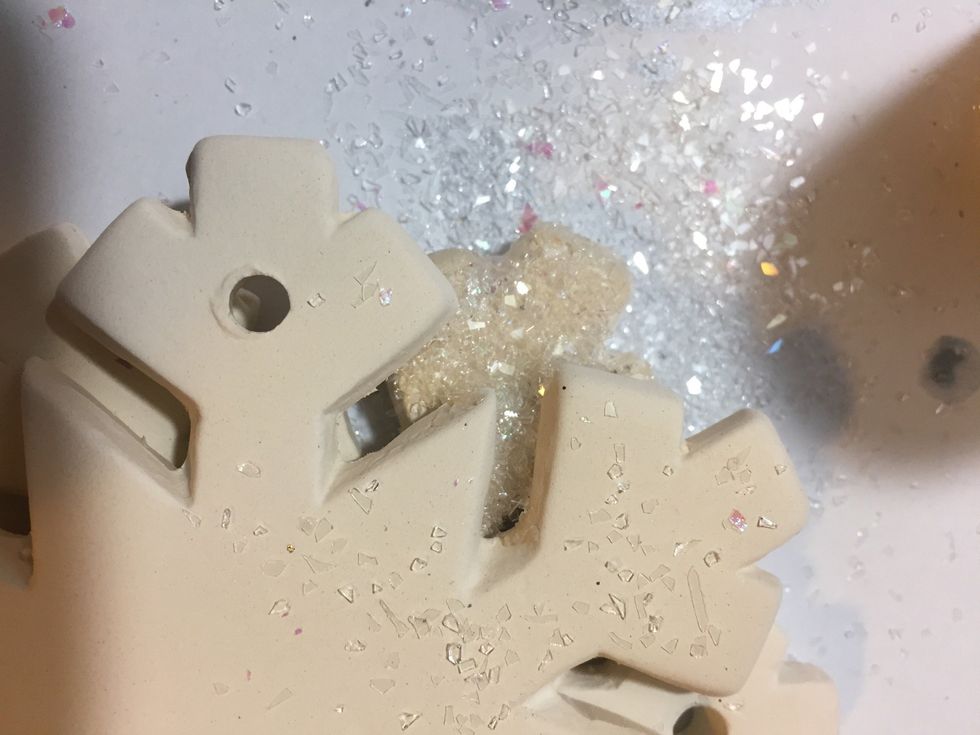 Cover the bottom snowflake with glossy accents and the cover it with the Diamond Dust. Here is what a corner looks like when you have done that.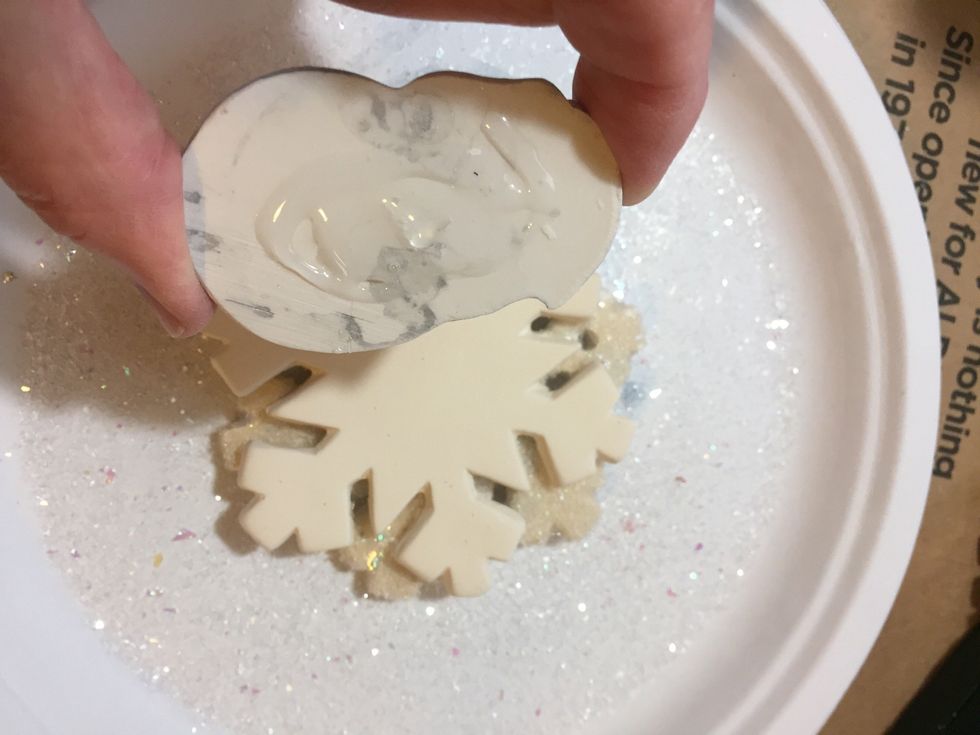 After covering the bottom snowflake with diamond dust attach the face to the middle of the top snowflake using E-6000 glue.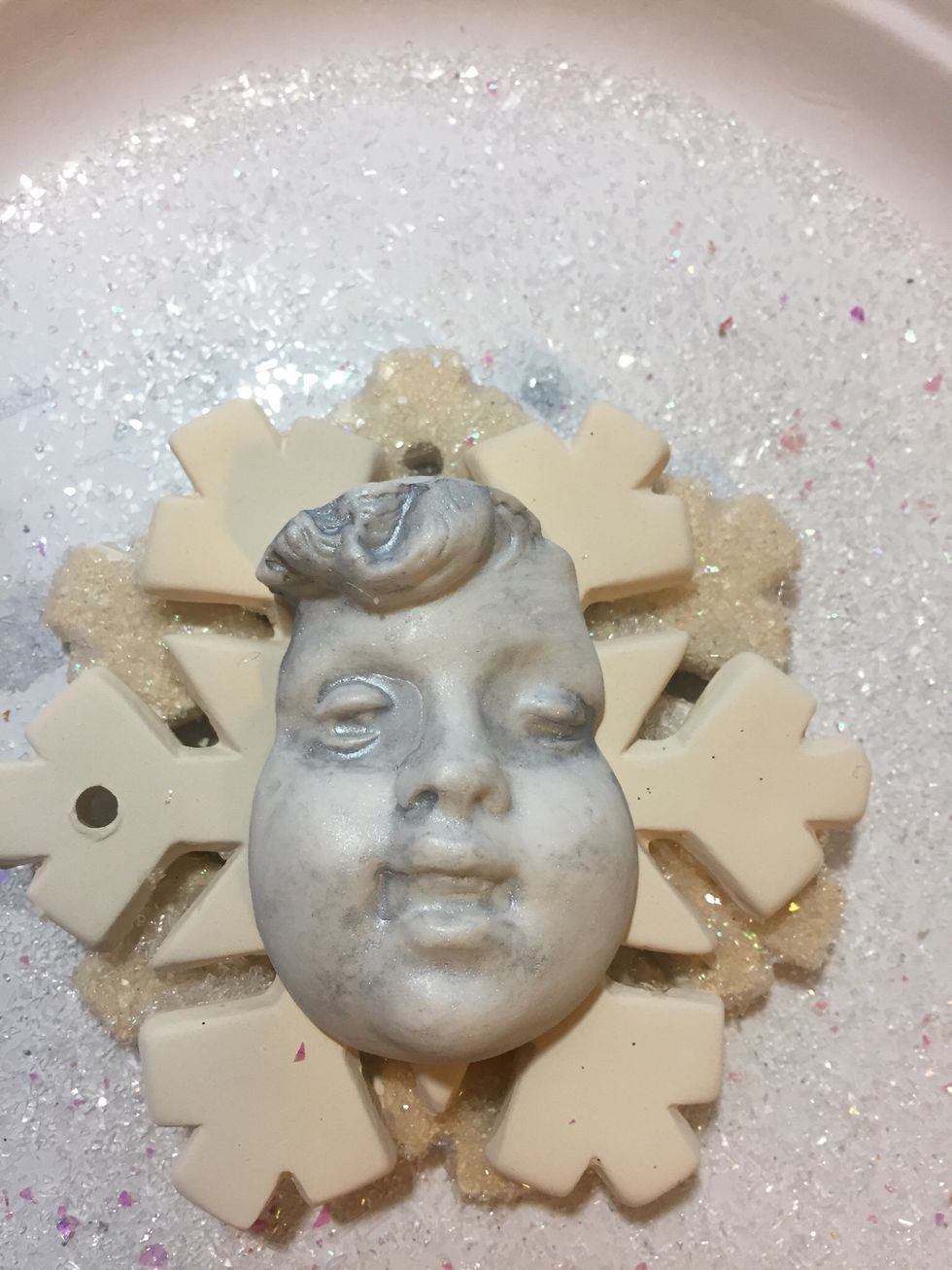 Line the face up and it should look like this when you are done. Now attach the bohemian diamonds to the snowflake using E-6000 glue.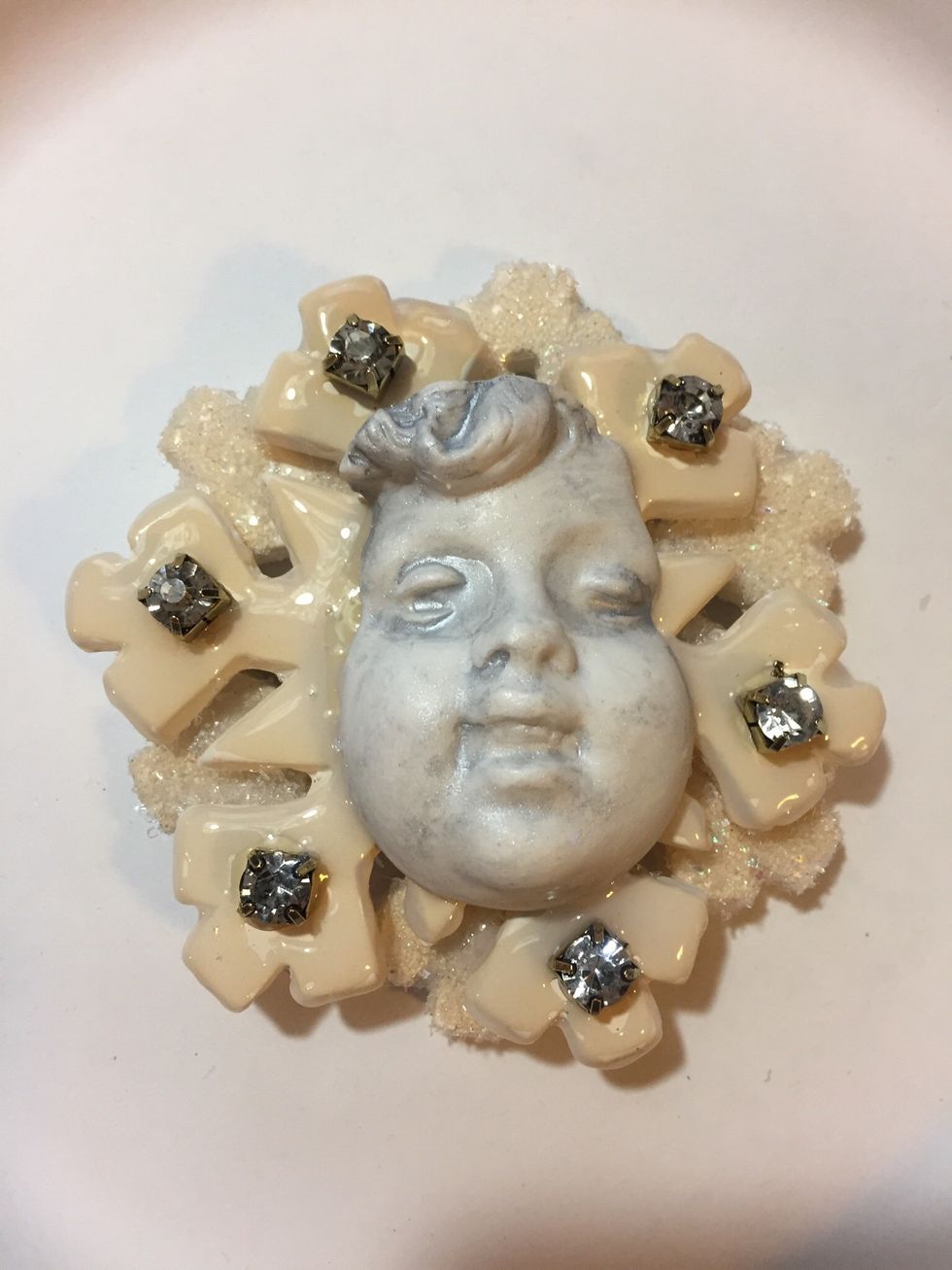 Then cover the top snowflake with Glossy Accents. Making sure you get around the bottom of the face to hide the seam as well as hit the lips, cheeks, eyebrows, and high points of the hair.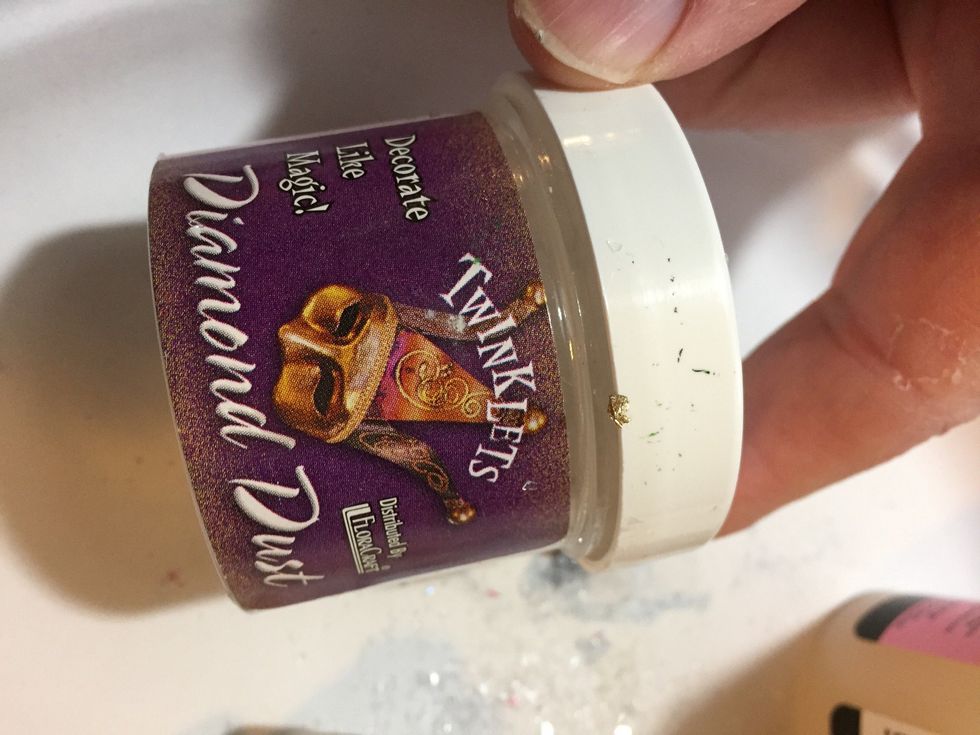 Diamond dust is one of my favorite winter supplies!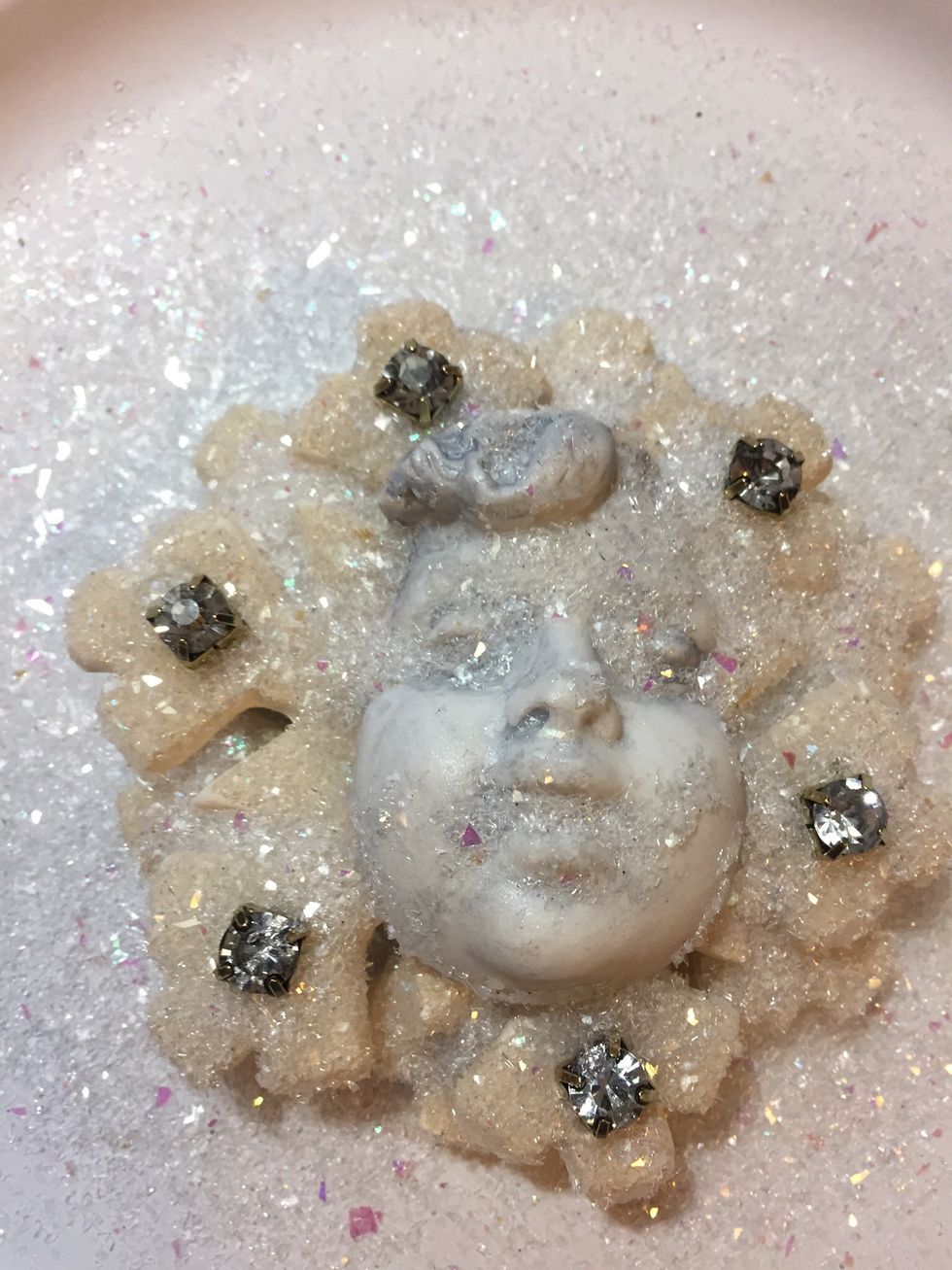 Now cover the top with Diamond Dust.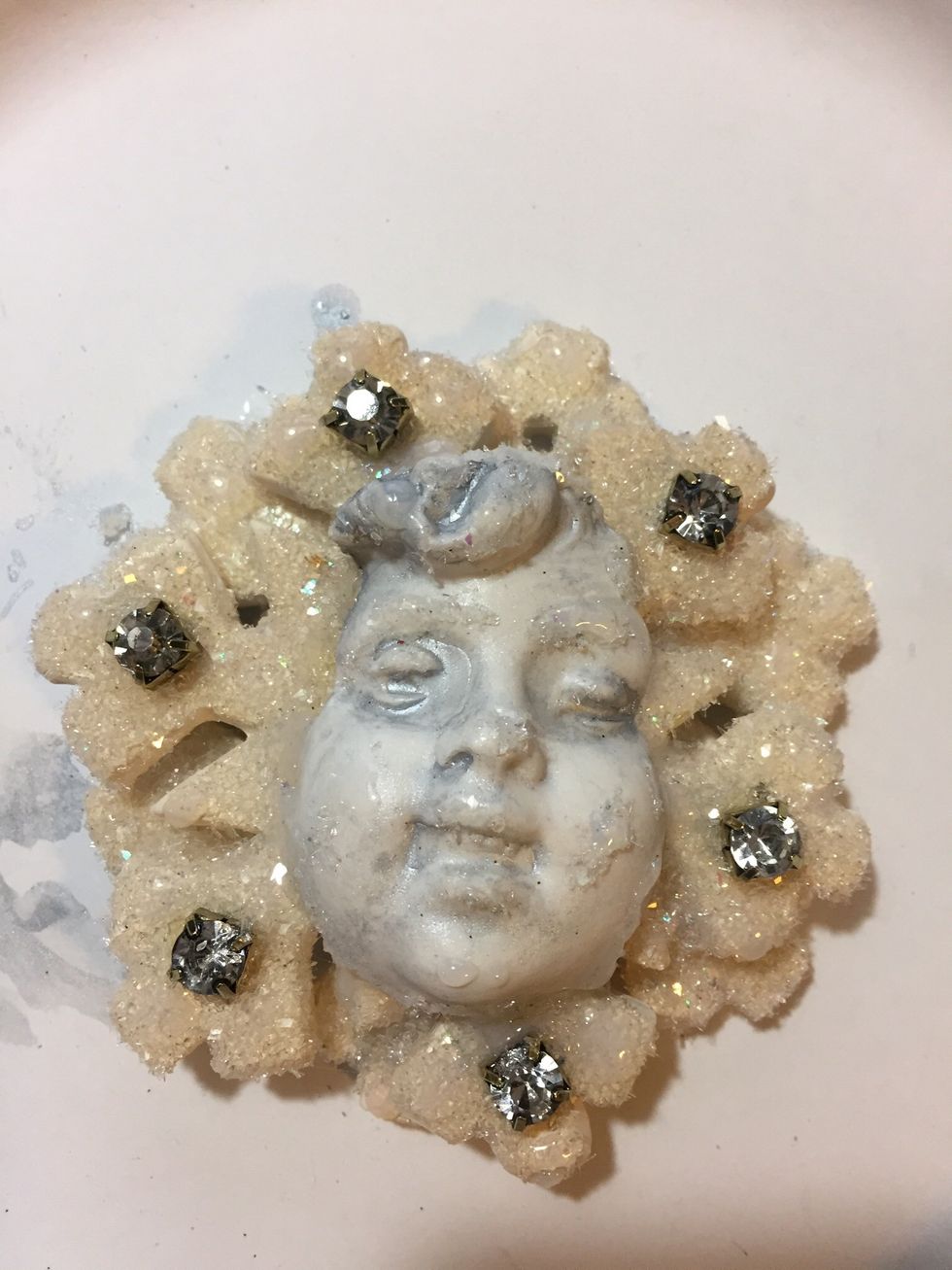 Now to add the final touch Stampendous Shaved Ice. Take glossy accents and place drops all around so that it will give your piece a more lighter snowy effect.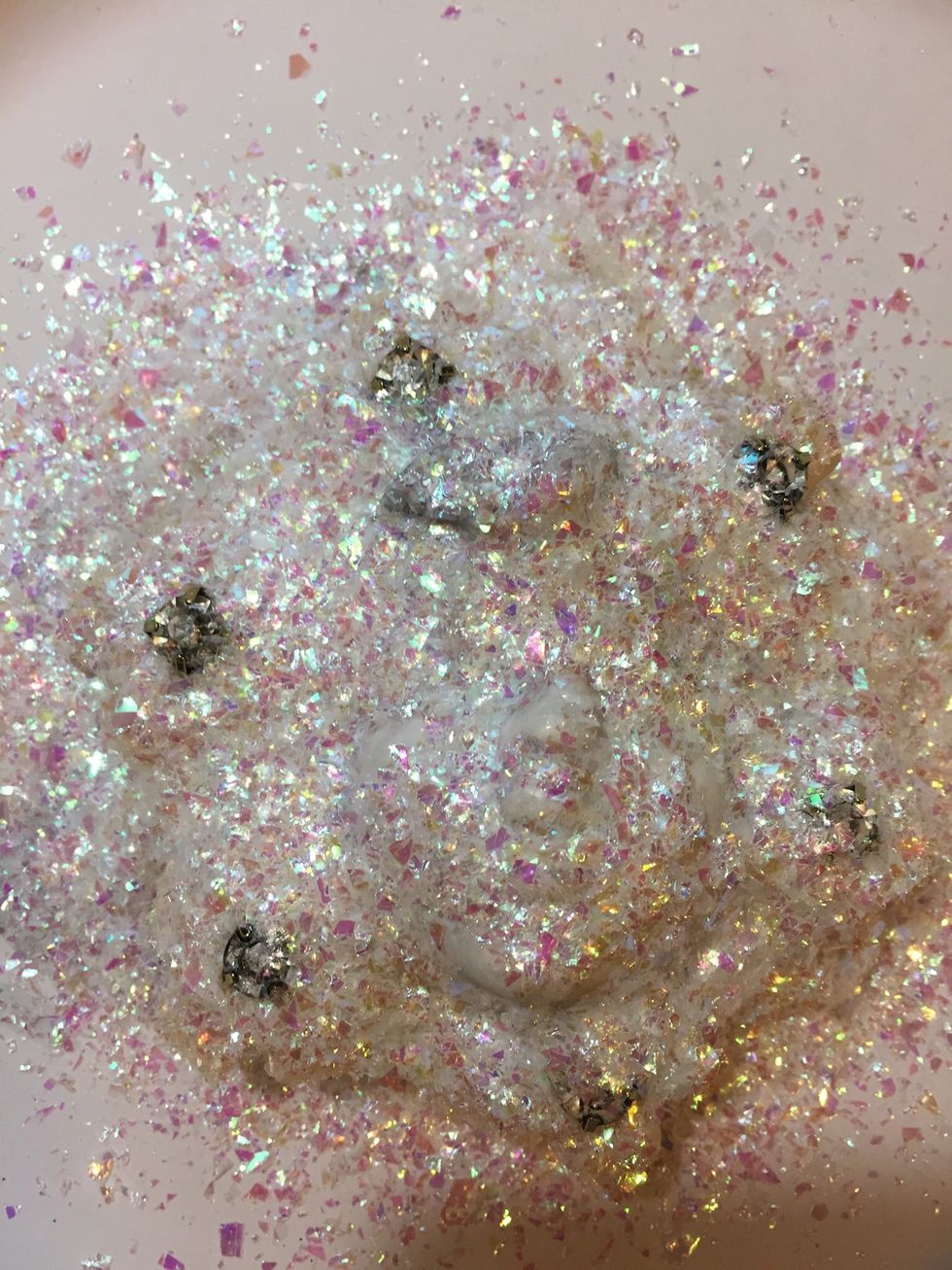 Cover the entire snowflake with shaved ice.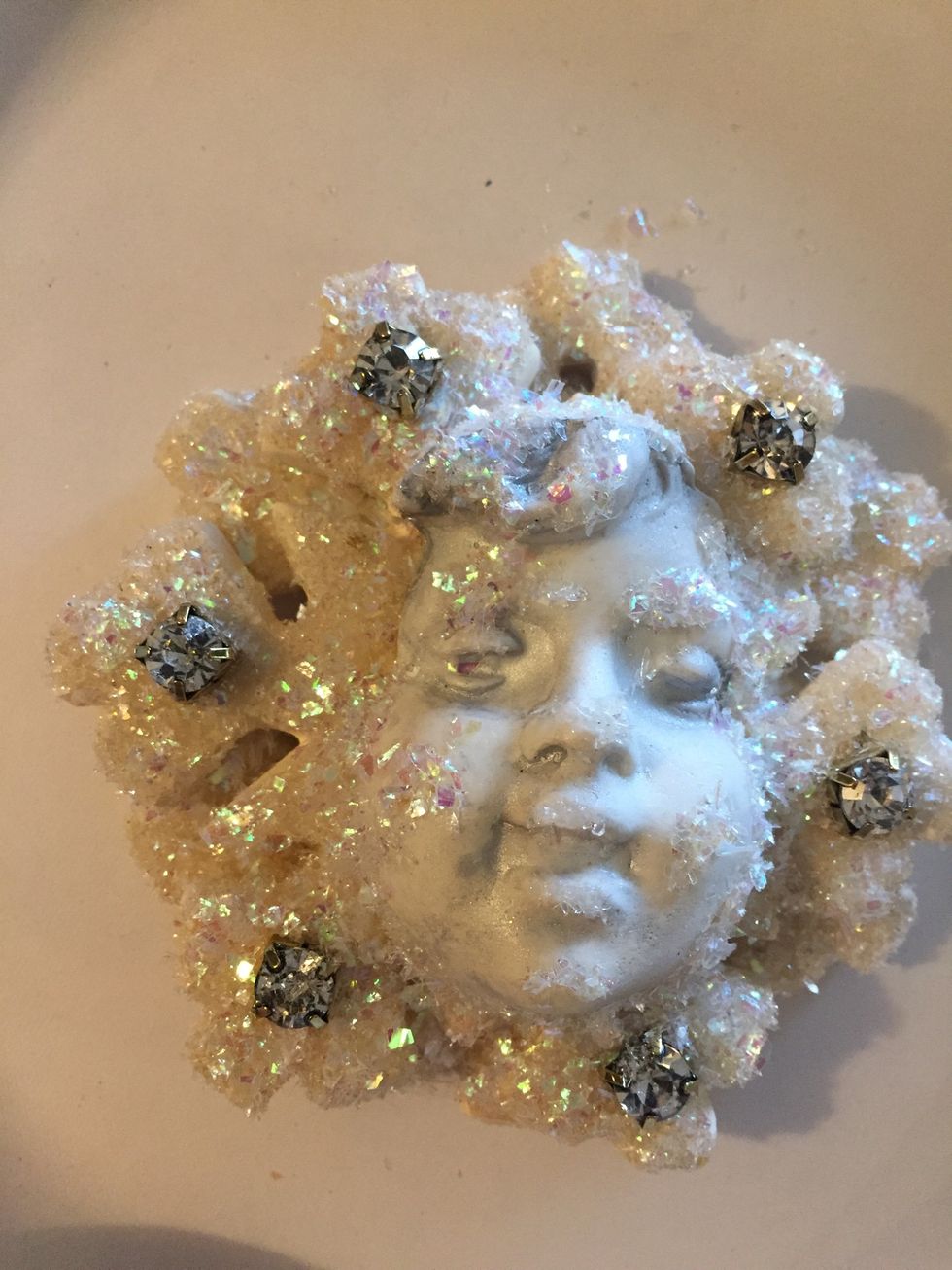 Lift piece up and allow the excess to fall off and replace it to the container. This is what it should look like. Now you let it dry and the put a ribbon on the back snowflake so you can hang it.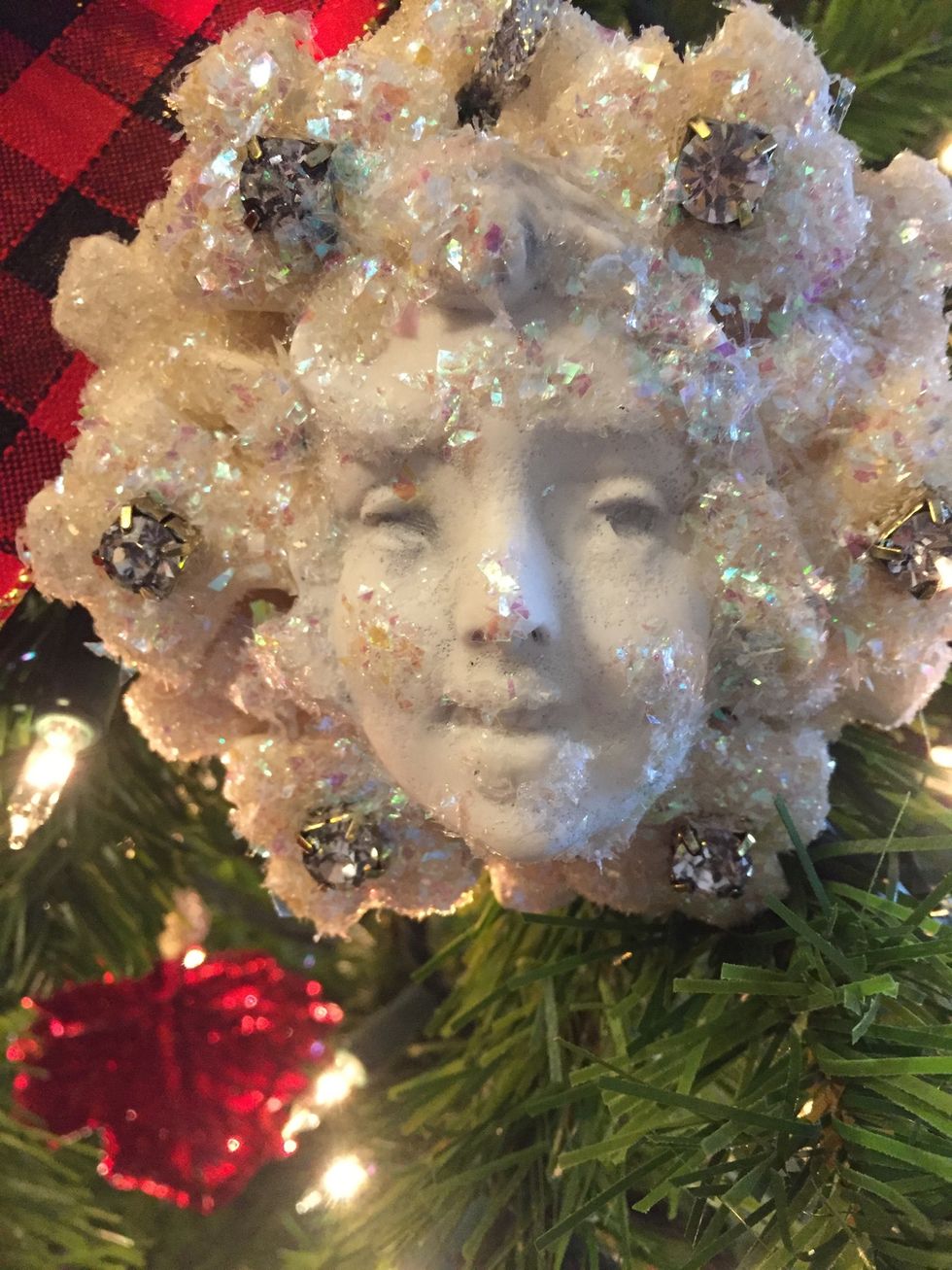 Here is the first Jack Frost I made.
Here they are side by side. I used the chubby face cherub for the second ornament.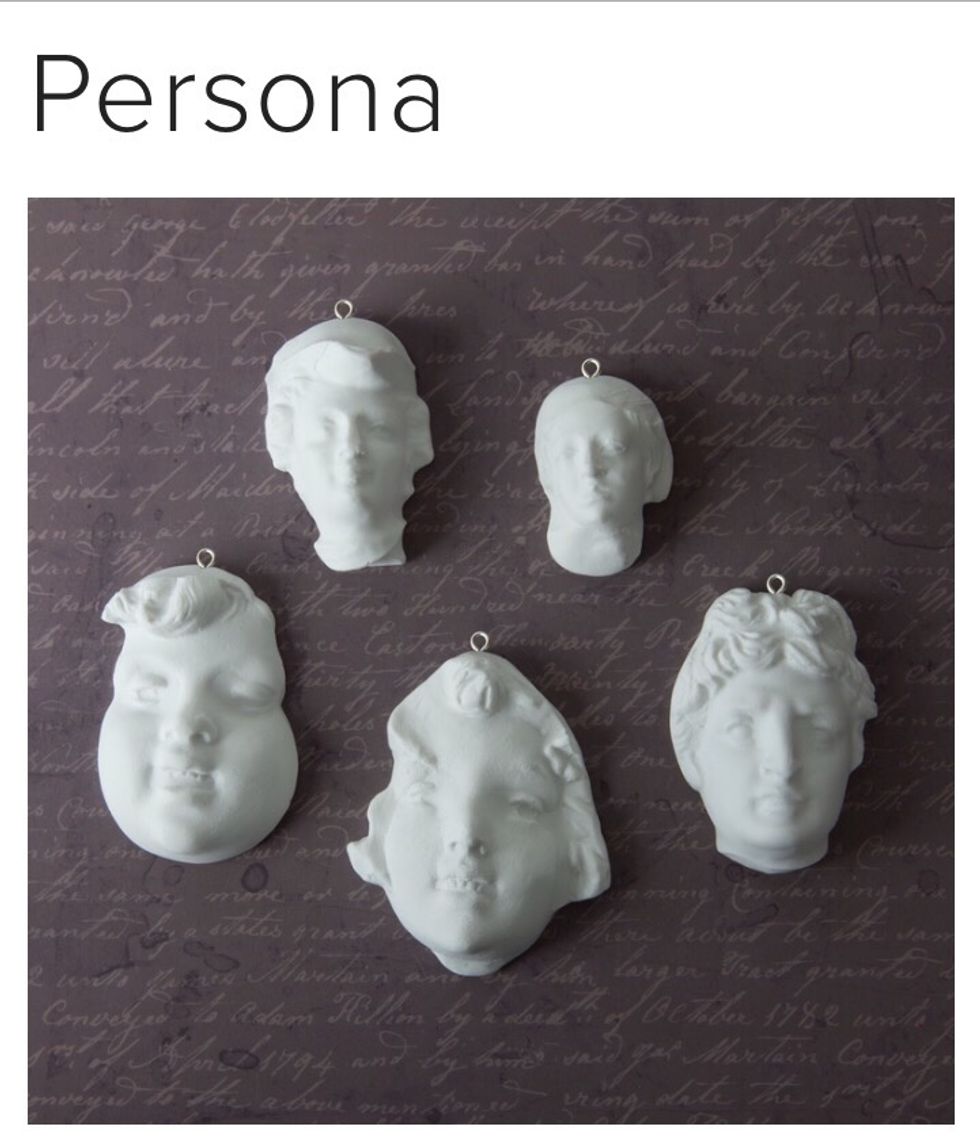 This is the set of faces I used from Sandra Evertsons Relics and Artifacts. They can be found at www.sandraevertson.com
1.0 Relic &Artifacts "Persona" pack
Ranger Glossy Accents
Twinklets Dimond Dust
Stampendous Shaved Ice
2.0 Cermic Snow flakes from Hobby Lobby
E6000 glue
1.0 Bohemian Jewels "Dimond" by Sandra Evertson
Silver watercolor paint
Glossy spray adhesive