You can make an incredible, quick meal in Pampered Chef's Dutch Oven Rockcrok with a few veggies, marinara sauce & seasonings. See how...
27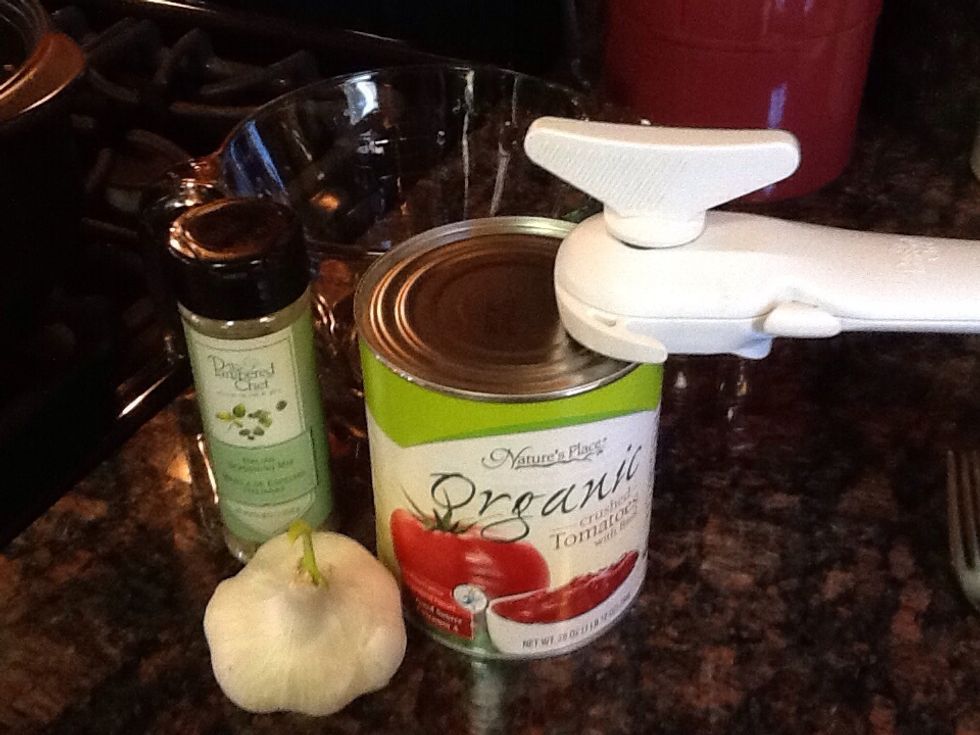 Making your own marina sauce is inexpensive, sodium-free & oil-free. Combine the can of crushed tomatoes, pressed garlic, & enough Italian Seasoning to cover the tomatoes in a glass bowl.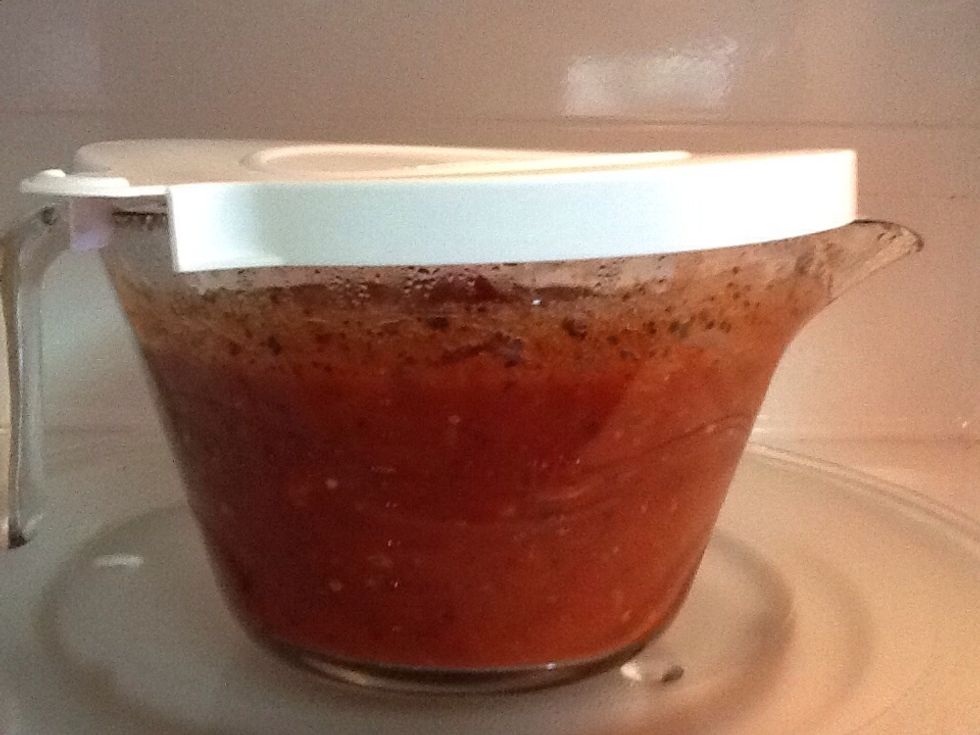 Microwave sauce mixture, loosely covered, 2-3 minutes. (or heat on stovetop in saucepan 6-8 minutes)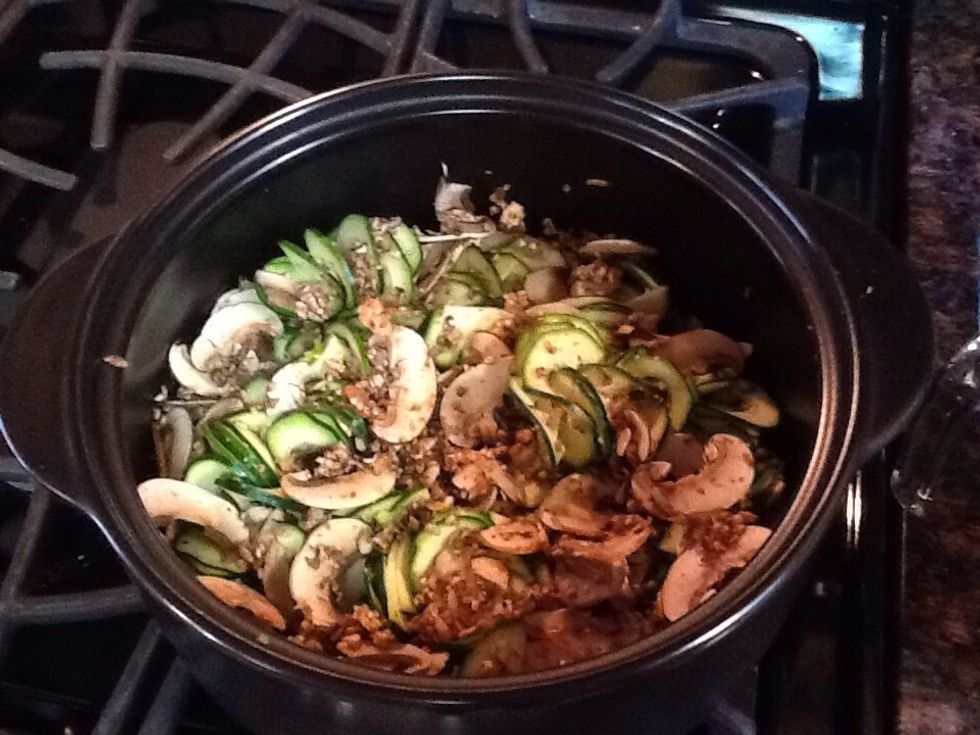 Slice, julienne, chop or Spiral slice your zucchini into the Dutch Oven Rockcrok (or similar 4 Qt+ vessel). Add mushrooms, black pepper, Bell Pepper & Herb Rub or any other desired seasonings.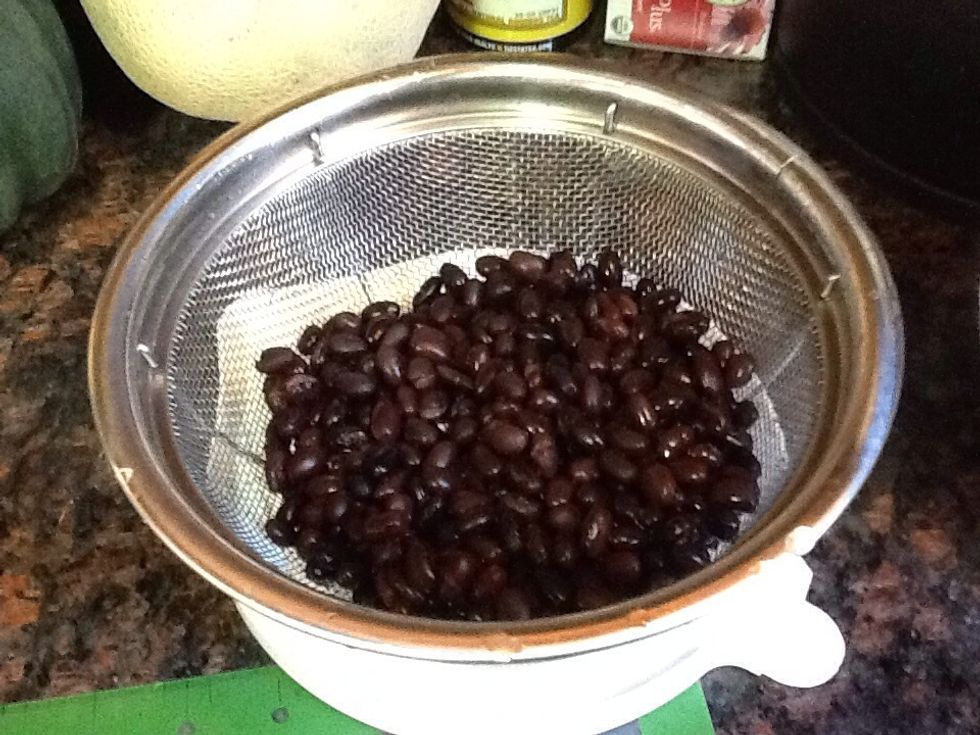 In this version, I added a can of organic black beans, but you could add kidney, cannellini or another bean of your choice. At this point you would also add any other veggies you like.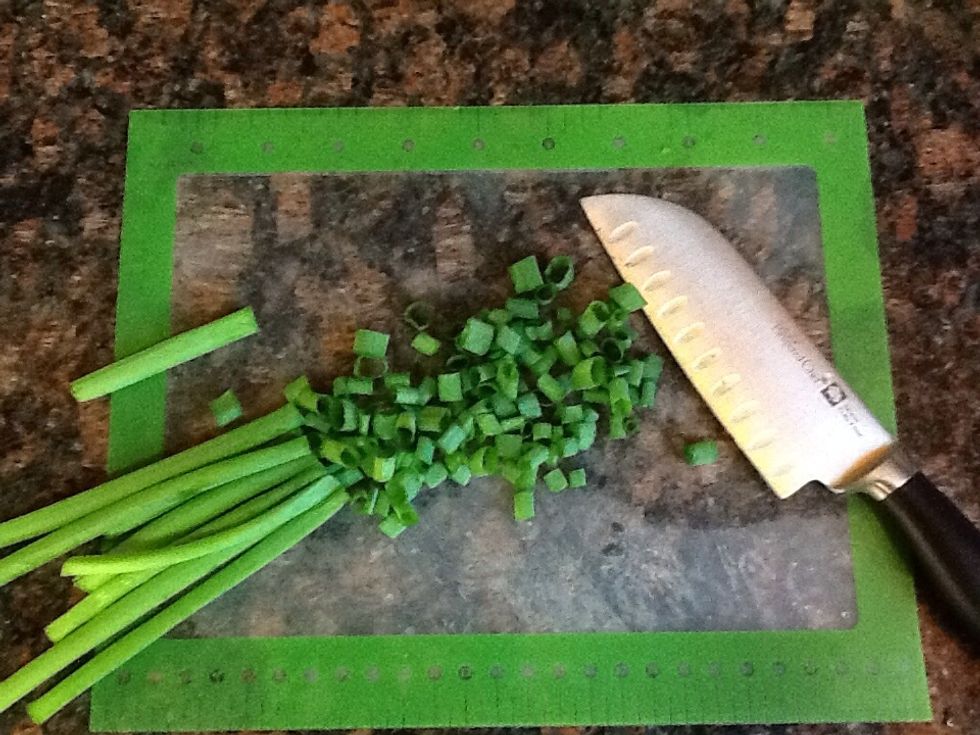 Slice the green onions. I slice just the green part, saving the root end...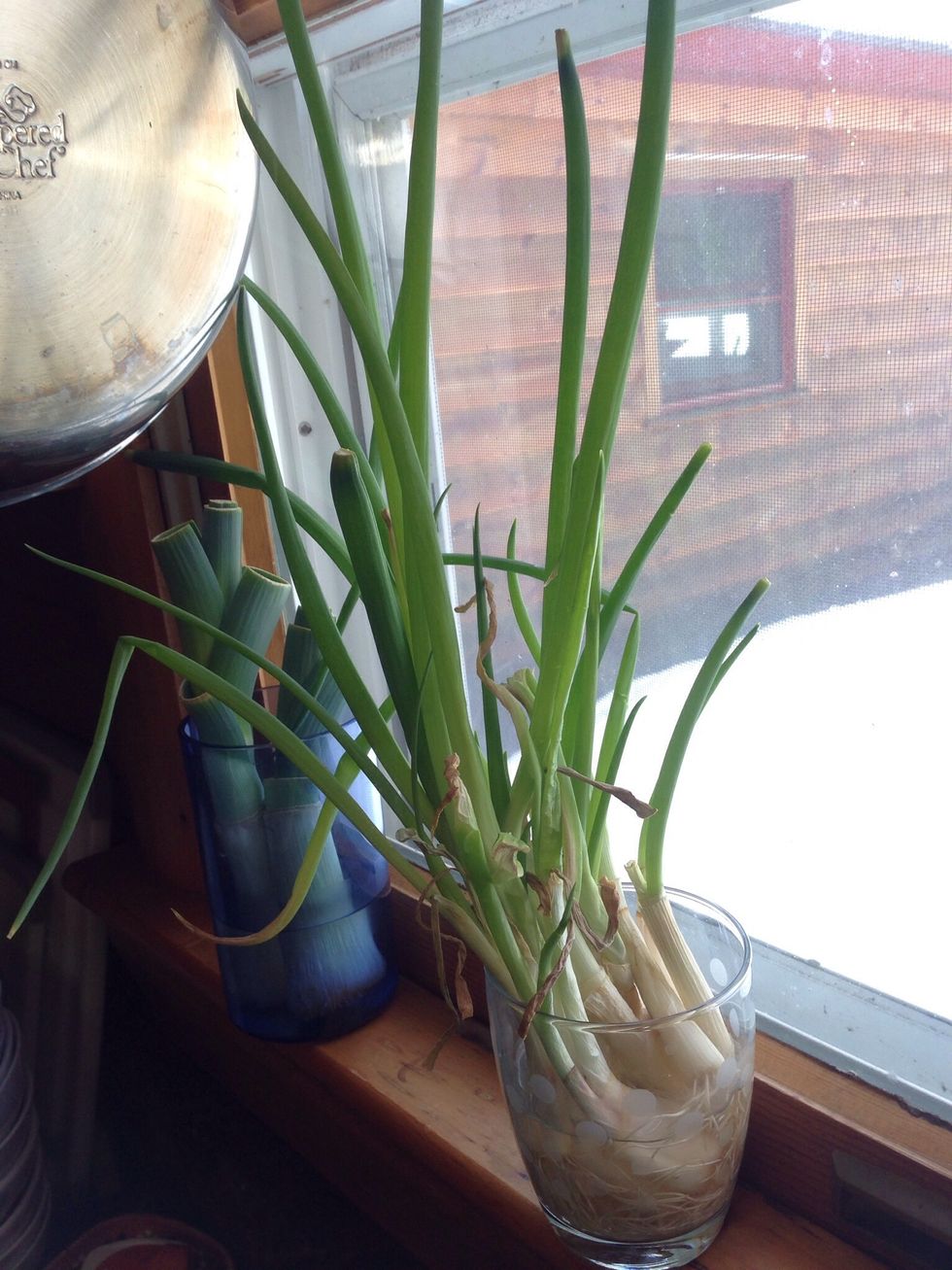 With the root end of your green onions, plus 2-3" of the stalk, you can regrow another bunch! Simply put the root end in fresh water, change daily, & in a week or 10 days, you have more onions.
Stir in marinara sauce, then sprinkle on the diced green onions.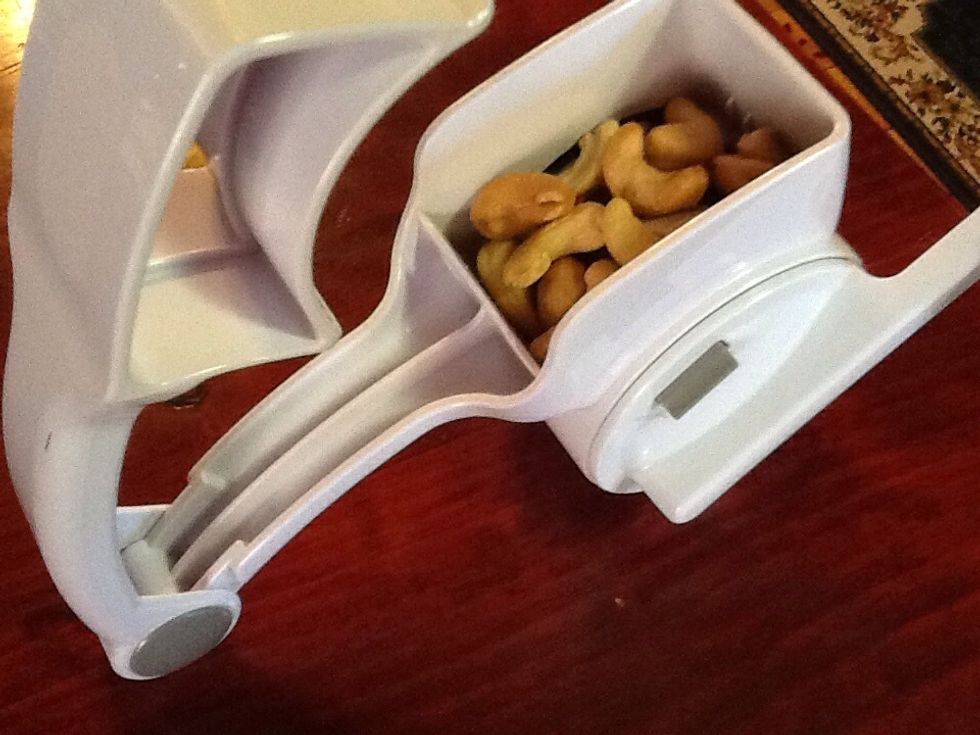 Optionally, at this point, you can grate a few raw cashews over the mixture. The cashews replace grated cheese. (please ditch dairy; it's unhealthy & unnecessary; we are not baby cows)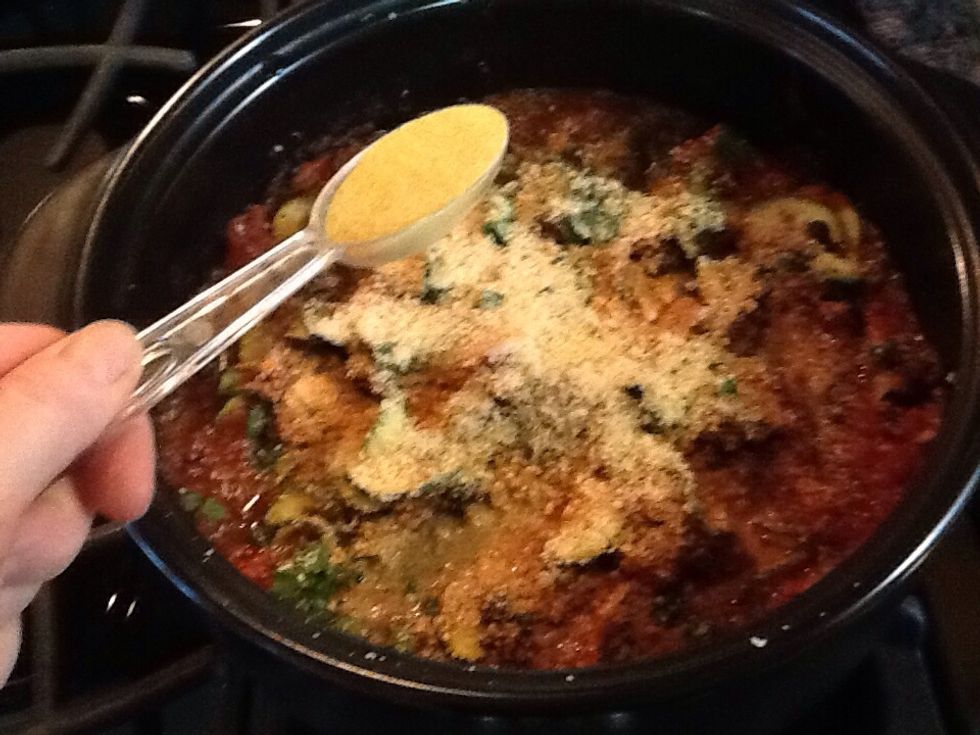 (See the grated cashews on top? Doesn't that LOOK like Parmesan?) Next option is to add a TB or more of nutritional yeast, another great cheese substitute; cholesterol & cruelty-free.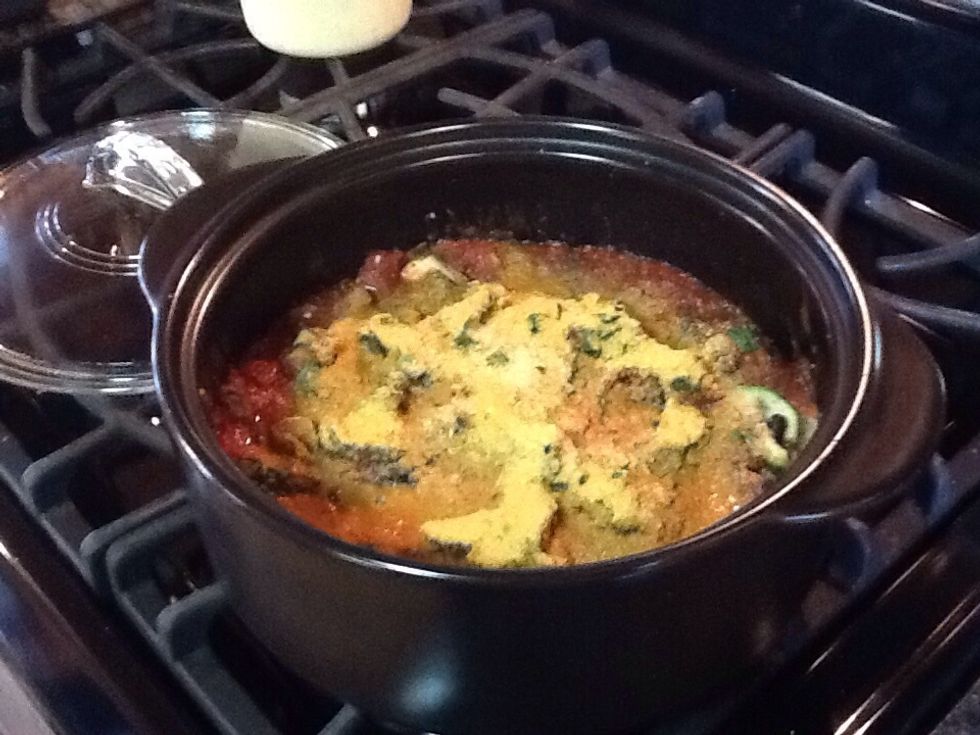 Microwave, covered, 10 minutes, and you're done. This dish takes about 15 min to prep, and 10 min to cook, so dinner is on the table in under 30 minutes. Tools: www.pamperedchef.biz/chefbeth.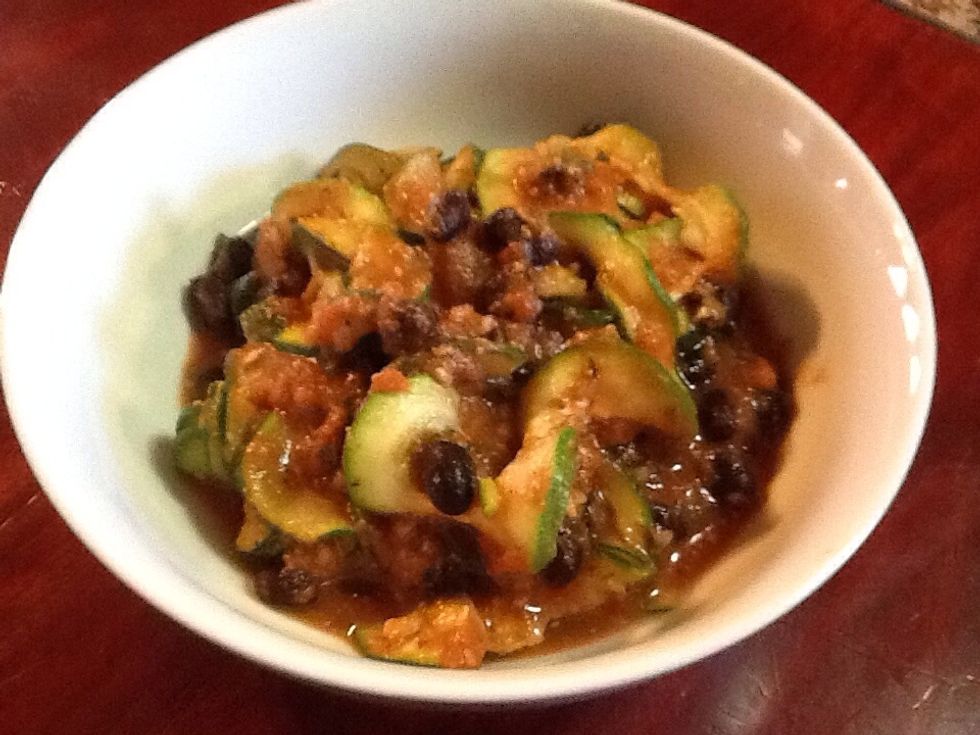 Enjoy! For more healthy cooking & nutrition information: www.facebook.com/PlantBasedBeth (Food For Life Cooking Classes)
4 medium zucchini
white button or baby bella mushrooms to taste
28 oz. can organic crushed or diced tomatoes
15 oz. can black beans; drained & rinsed
2-3 cloves garlic
4 green onions
Pampered Chef's Italian Seasoning
Pampered Chef's Bell Pepper & Herb Rub
optional: cashews to grate over top
optional: 1 TB or more Nutritional Yeast
other veggies to taste: red pepper, red onion, etc
Beth Perera
Certified Food For Life plant-based nutrition & cooking instructor; Tools are mostly from The Pampered Chef.