How to make italian sausage tortellini soup
Not only healthy, hearty and tasty but great color & texture! Soup that warms you and gives you something to chew!
12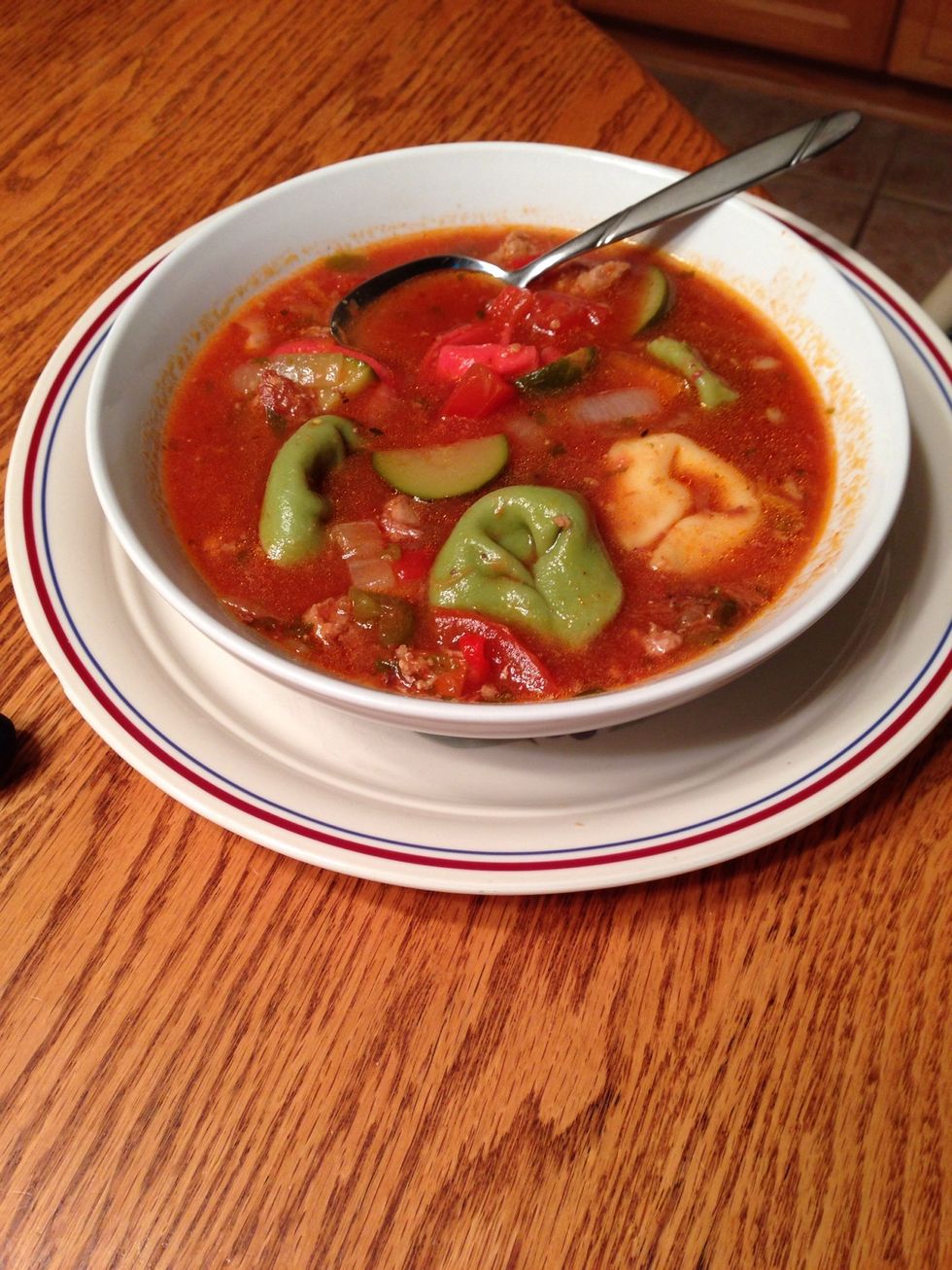 I received this recipe from good friend Margaret S... an angel of a lady who helped us through tough cancer treatment and bone marrow transplant. I can only hope to be half as kind and giving!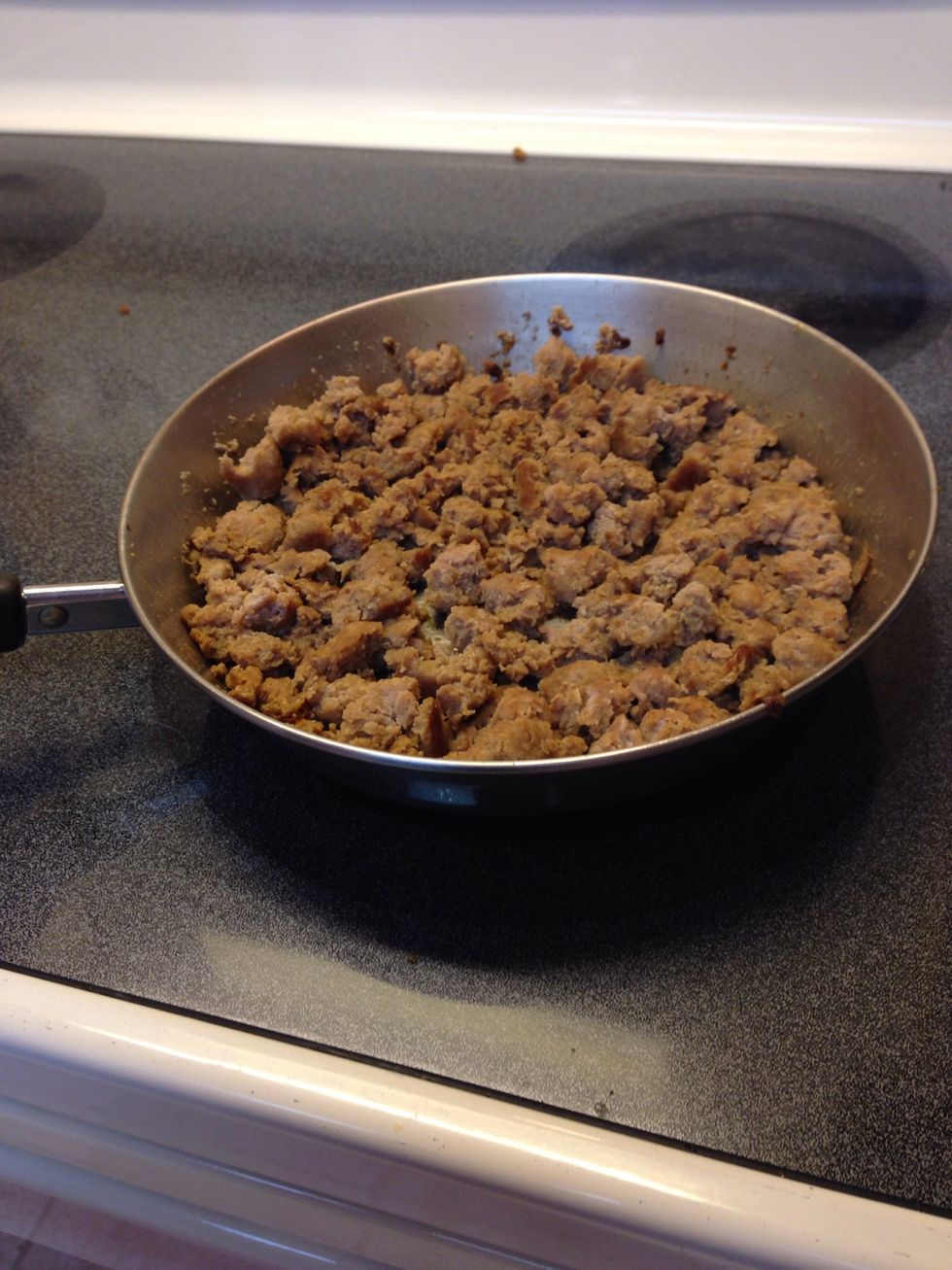 Brown Italian Sausage. (I used mild turkey italian sausage) After removing sausage, I poured 1/2 cup water into pan and stirred to loosen meat residue and added that to the soup.
Chop and slice vegetables as desired. Note: The pictured Cutco Brand knife is a GREAT knife! It works GREAT for this... VERY sharp. Probably the most expensive knife I've purchased but worth it!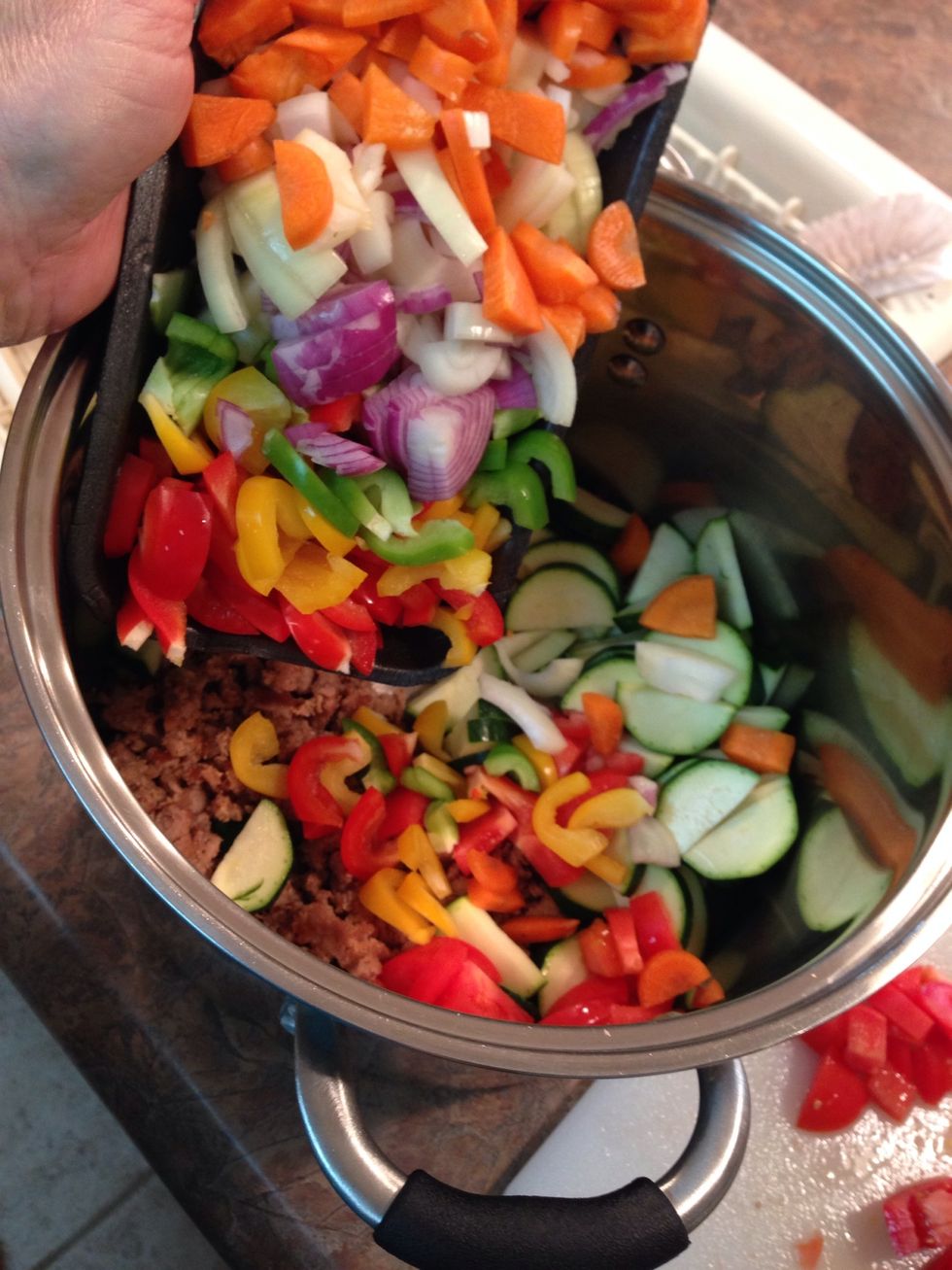 Put all, EXCEPT Tortellini into stock pot or slow cooker. ( I used some red, green & yellow bell pepper plus some red onion for extra color.
Just for fun and more interest, I cut up one hotdog and added that too.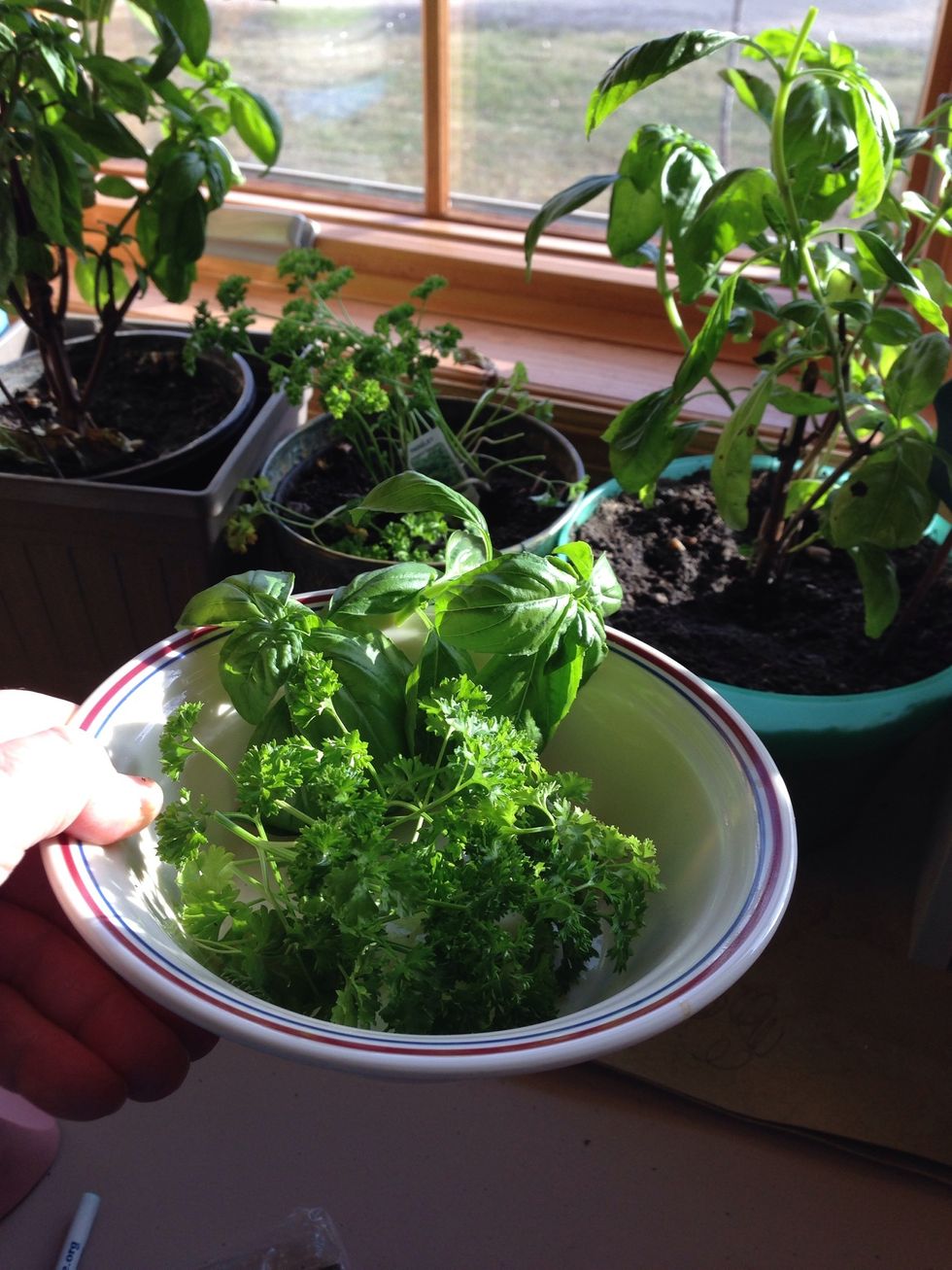 At summer's end, I bring in a Parsley and Basil plant and pot them, so I can have them fresh over winter. Here I snipped off what I needed. (You can use dried if you don't have fresh)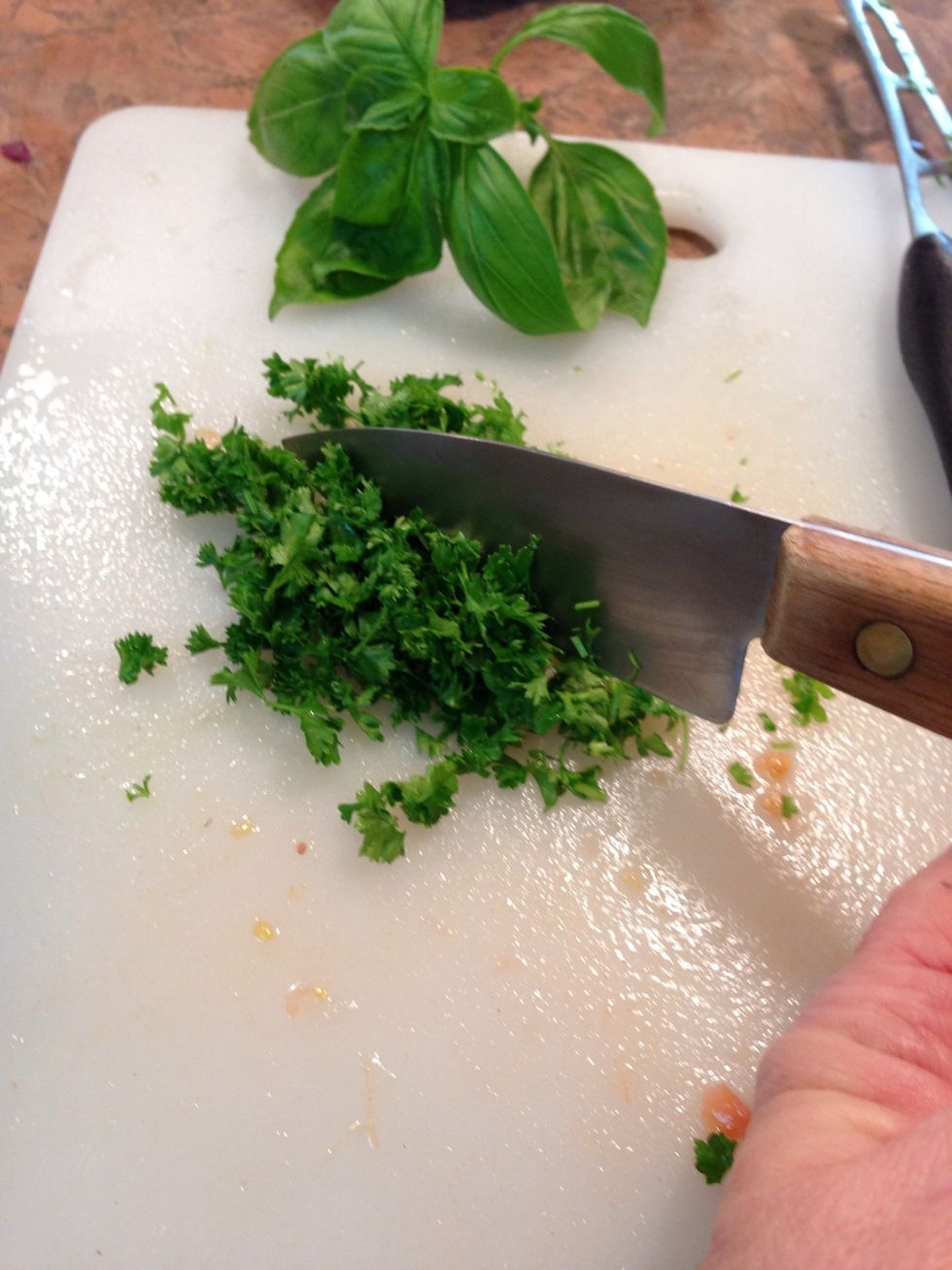 Chop your parsley and basil and add to pot. (again, if you don't have fresh, use dried)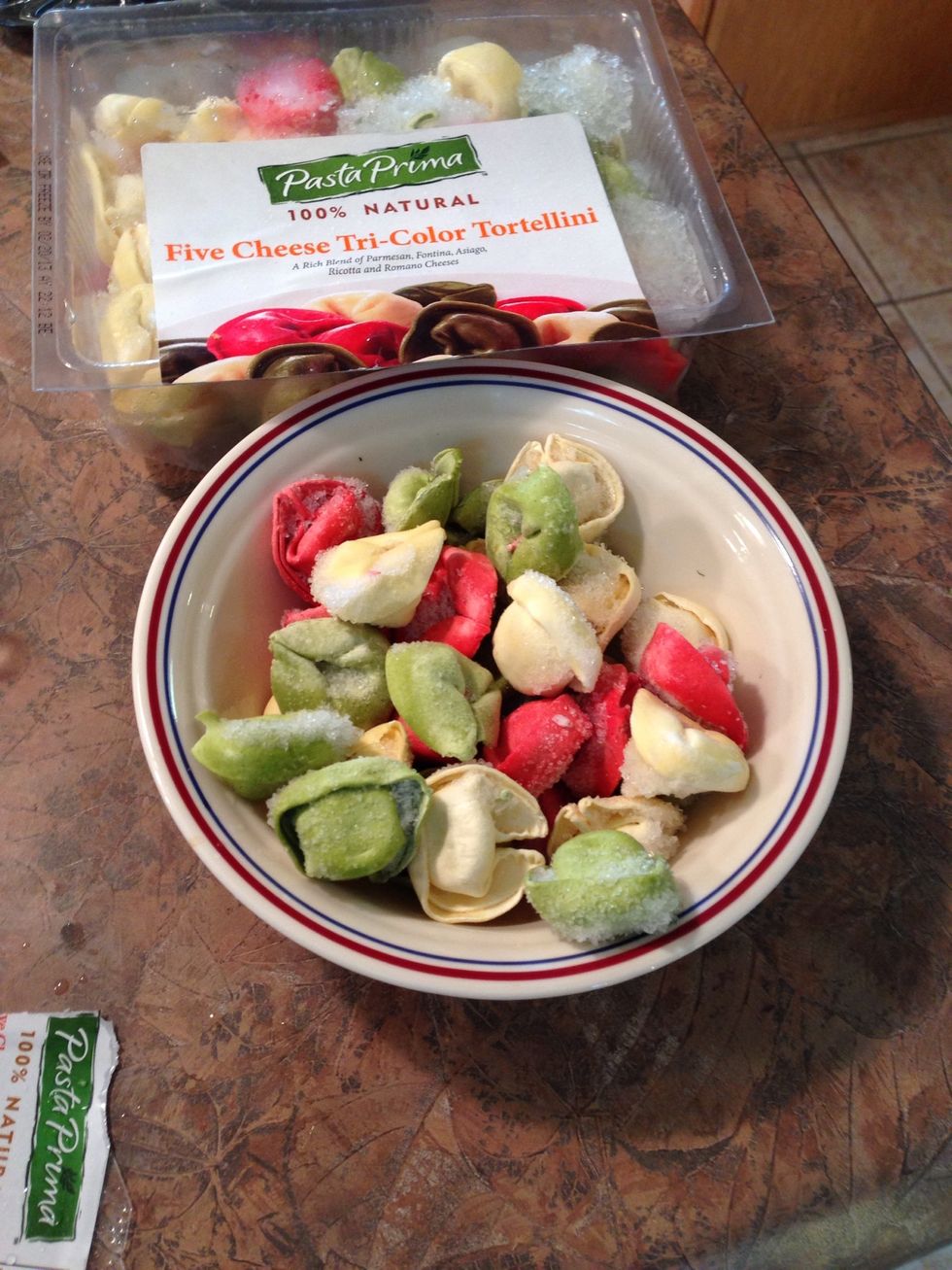 After a couple hours, add frozen tortellini for last hour. (I noticed my vegetables were already tender so to avoid overcooking, I cooked Tortellini separately, then added.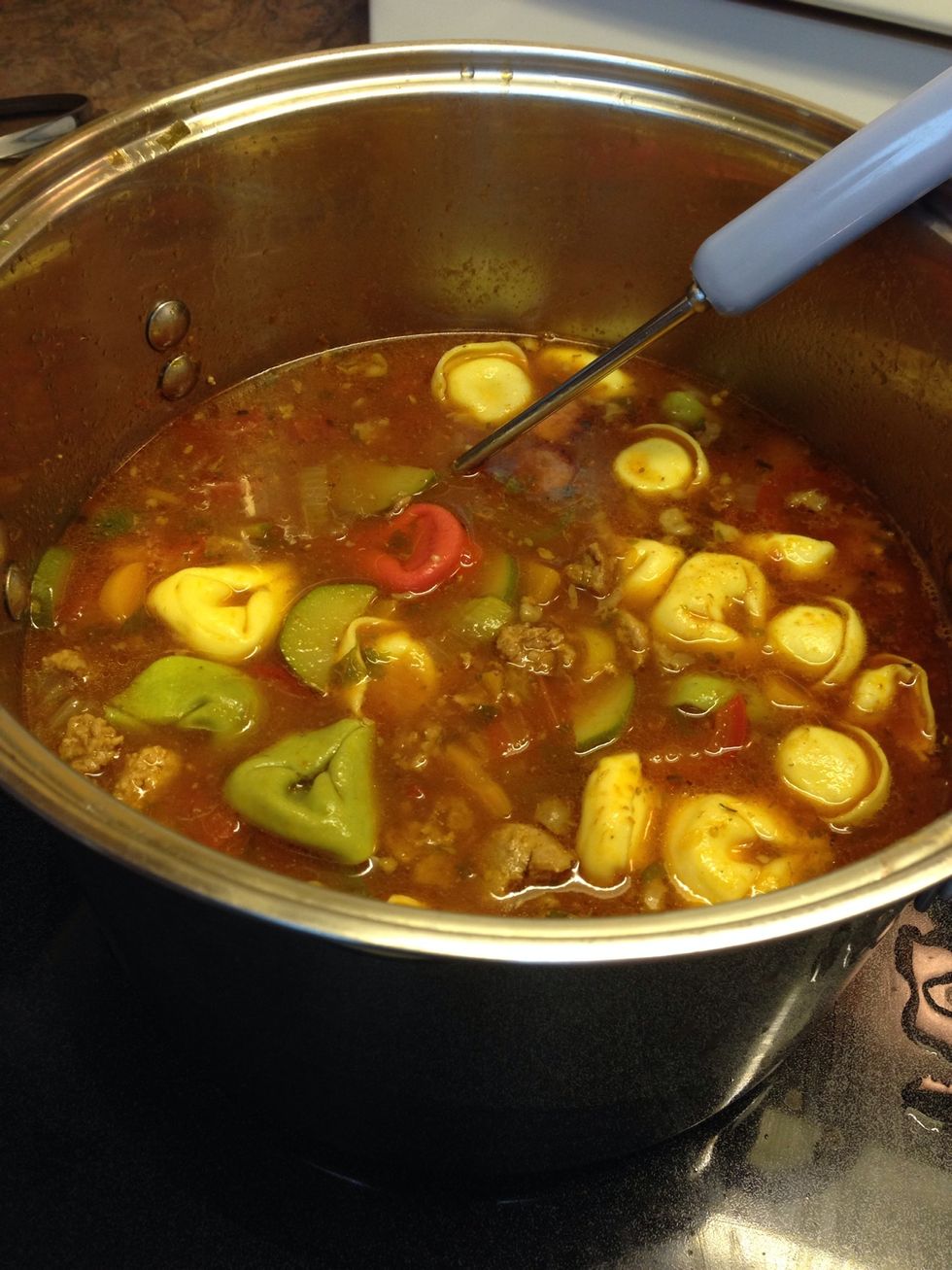 Be careful not to overcook. The recipe Margaret gave me said 3 hours but mine was done sooner. I like the vegetables just slightly firm, yet not raw... not mushy.
Note: You can use a slow cooker also. That may take the full 3 hours. I used the stove and it was more like 2 hours. Test the veggies and determine your level of done-ness.
Hearty, tasty and delicious. Also a great variety of color and texture!
1.0lb Italian Sausage (mild)
8.0oz Frozen colored Tortellini
1.0c Onions, chopped
1.0c Carrots, sliced
1.5c Zuchini (green and/or yellow
2.0c Tomatoes, chopped
6.0c Beef Broth
1/2c Water
2.0tsp Fresh Basil, chopped
1/4tsp Oregano
3.0Tbsp Chopped Parsley
8.0oz Tomato Sauce
Rollie Brandt
I've been an artist all my life and raised my children as a stay at home mom. Happily married 40 years. I love to share what I do...