My Sicilian grandma taught me how to make these - enjoy in tomato sauce with pasta or on a roll with some melted cheese for a delicious meatball sandwich. Or both!
1091
That's my Nana, Frances Tubiolo, back in the day, with me, her first grandchild. She was an amazing cook - always had every burner on the stove going with something special she was preparing for us.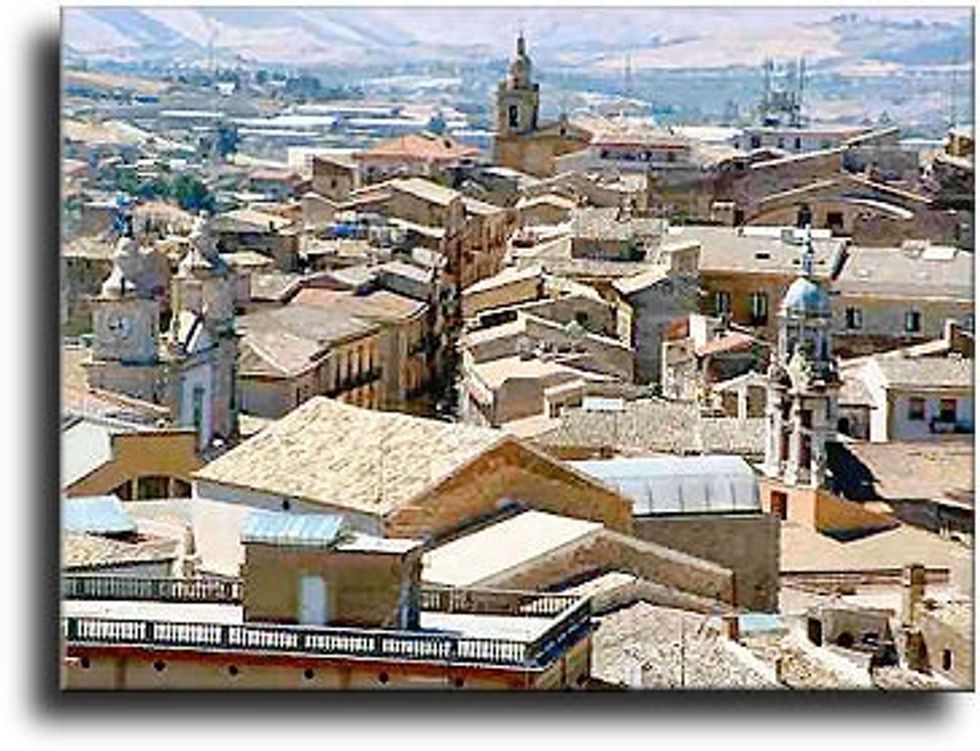 Nana came to the United States from Caltanisetta, Sicily. Her cooking drew on her rich culinary heritage as well as the traditions and availabe foods of her new country. So let us begin...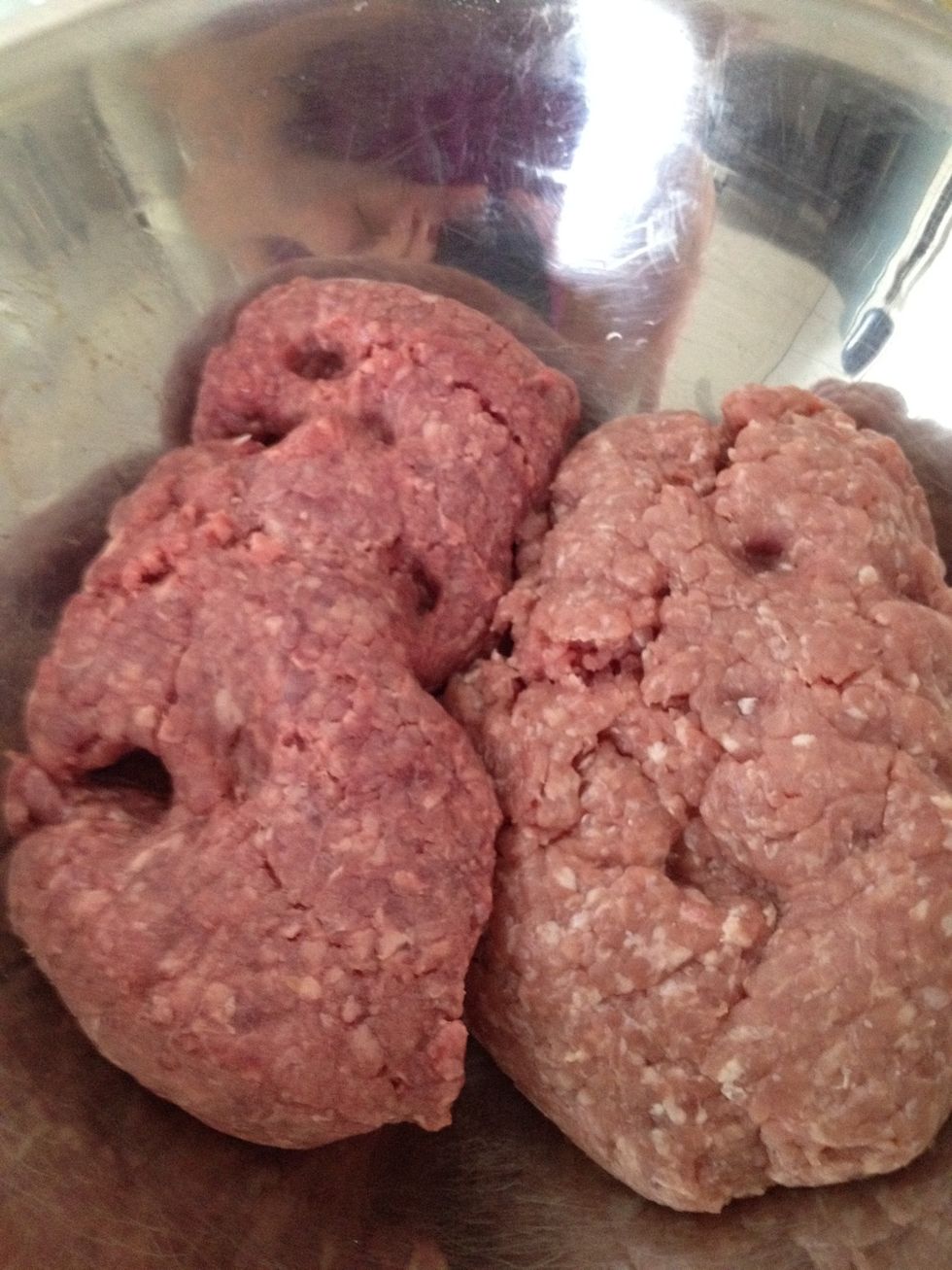 Ground beef + ground pork = more flavor!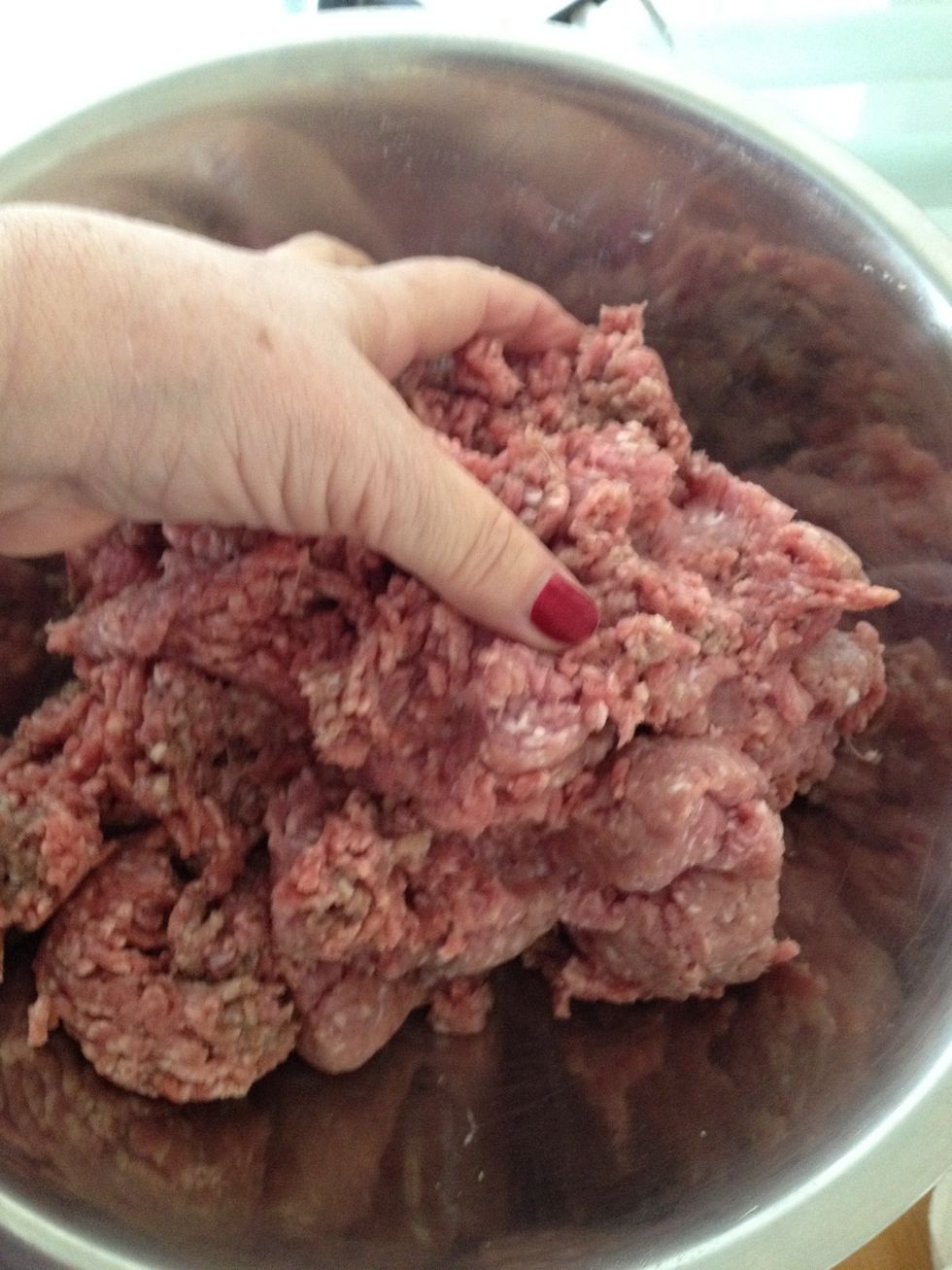 Mix the meats together. Yeah, with your hand.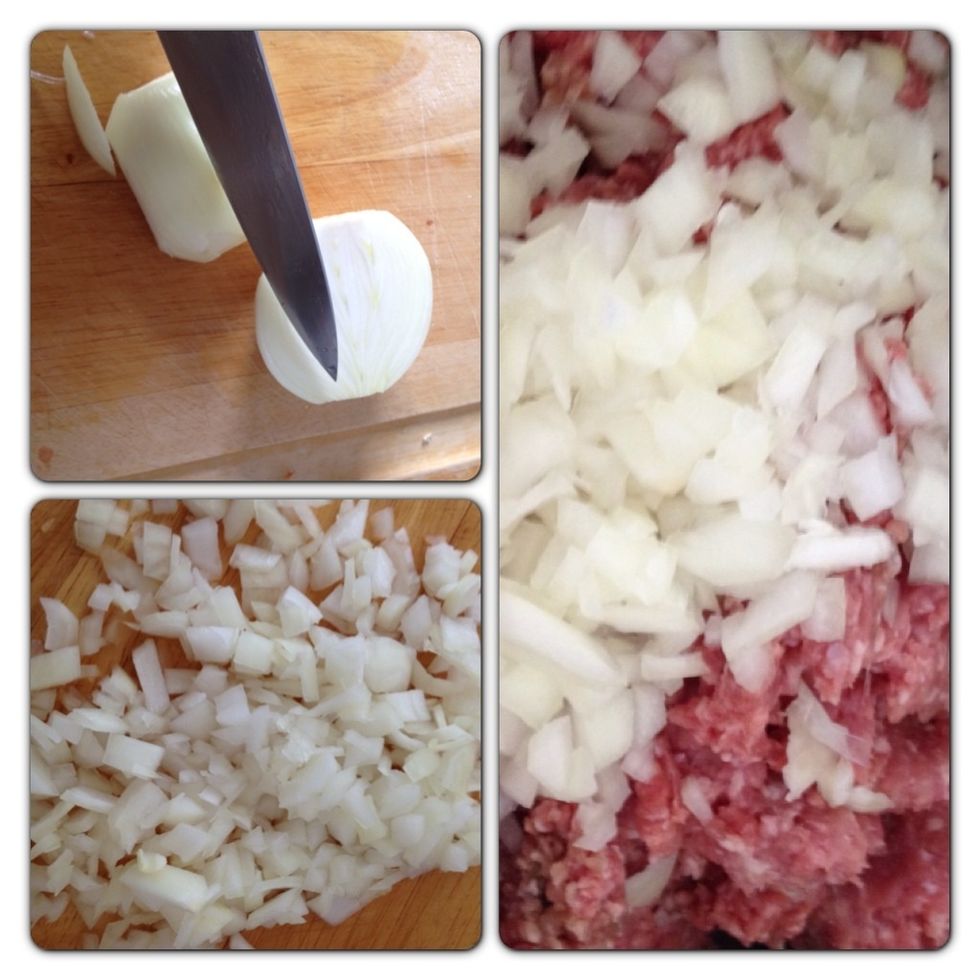 Chop up the onion and then toss that in with the meat.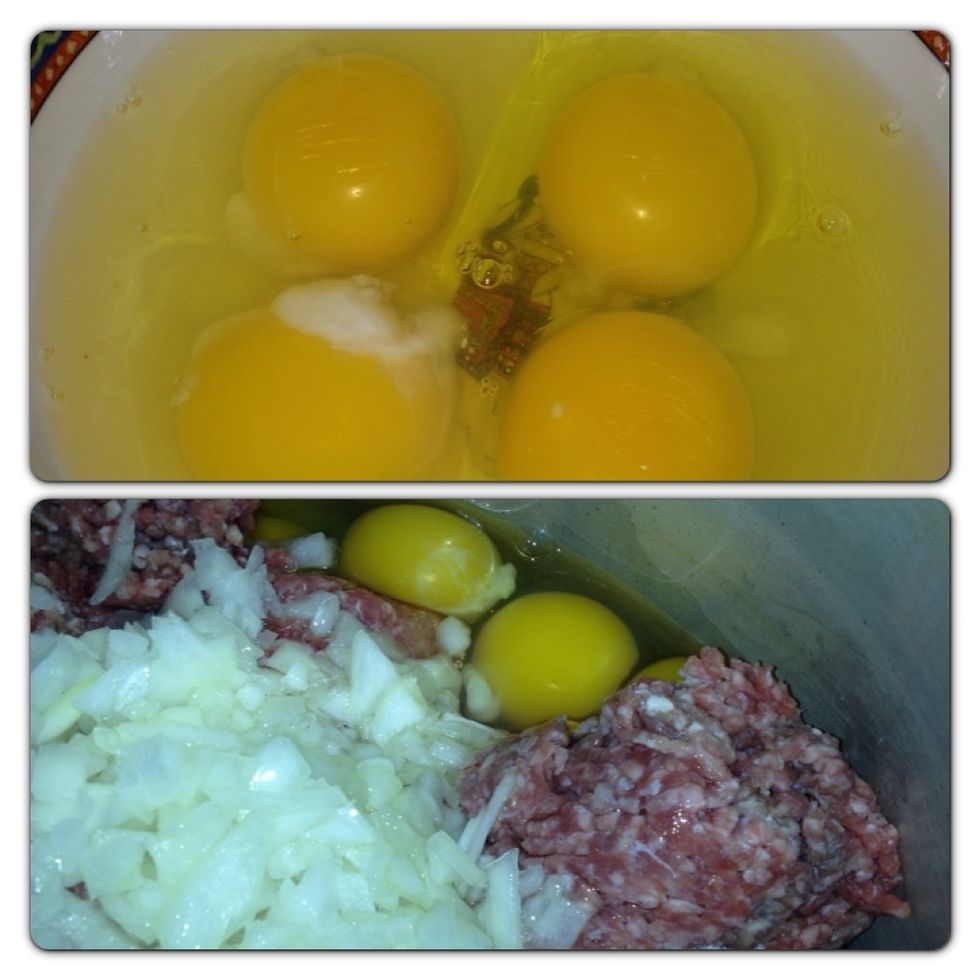 Eggs. Into the mix.
Garlic! Yay! You can finely chop 3-4 cloves or cheat like I did by using crushed garlic from a jar.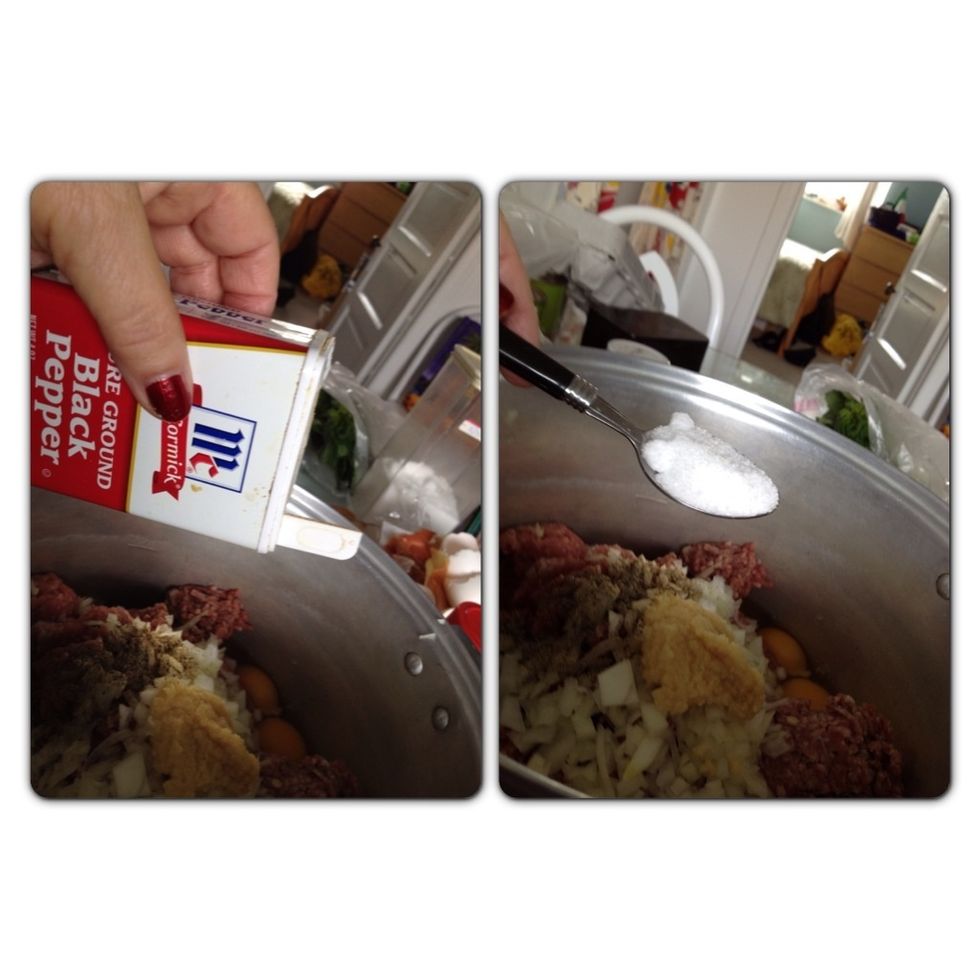 Pepper and salt...
Parsley! You can use dried parsley or chop up fresh parsley or use both, like I did.
So far so good!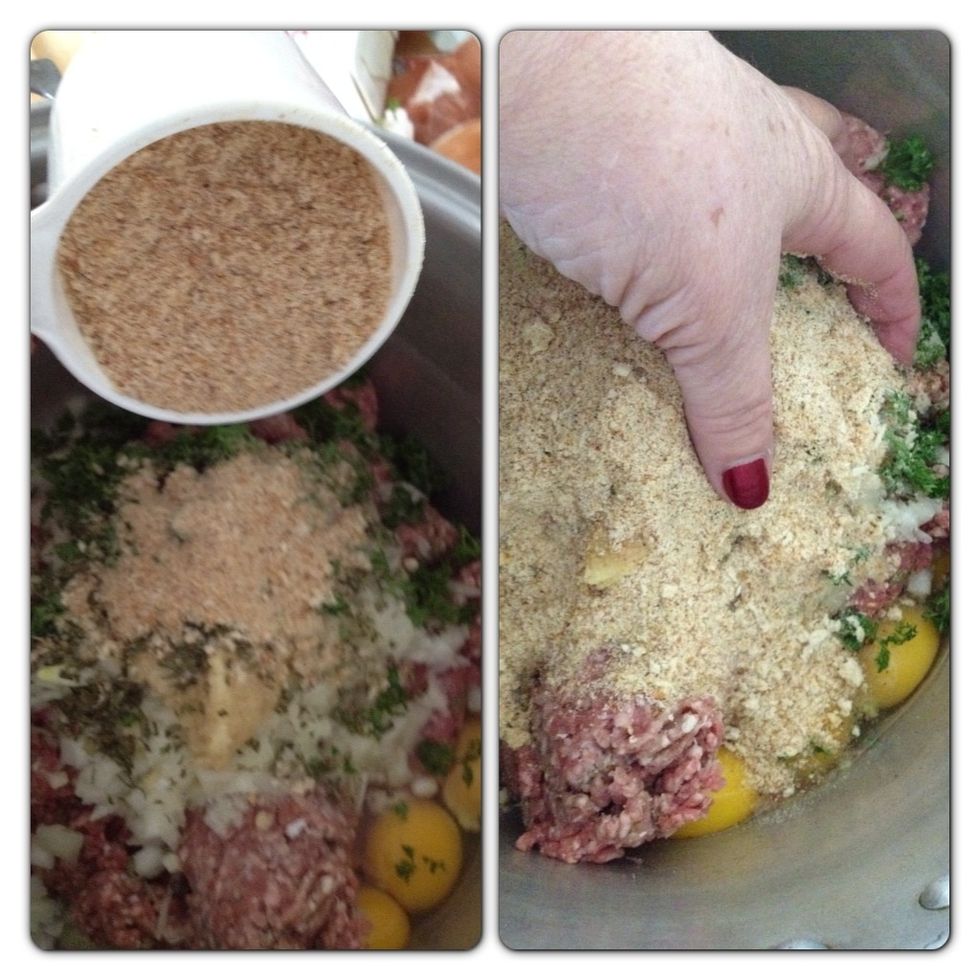 Now add the breadcrumbs. (Check out my other Snapguide on how to make homemade breadcrumbs.)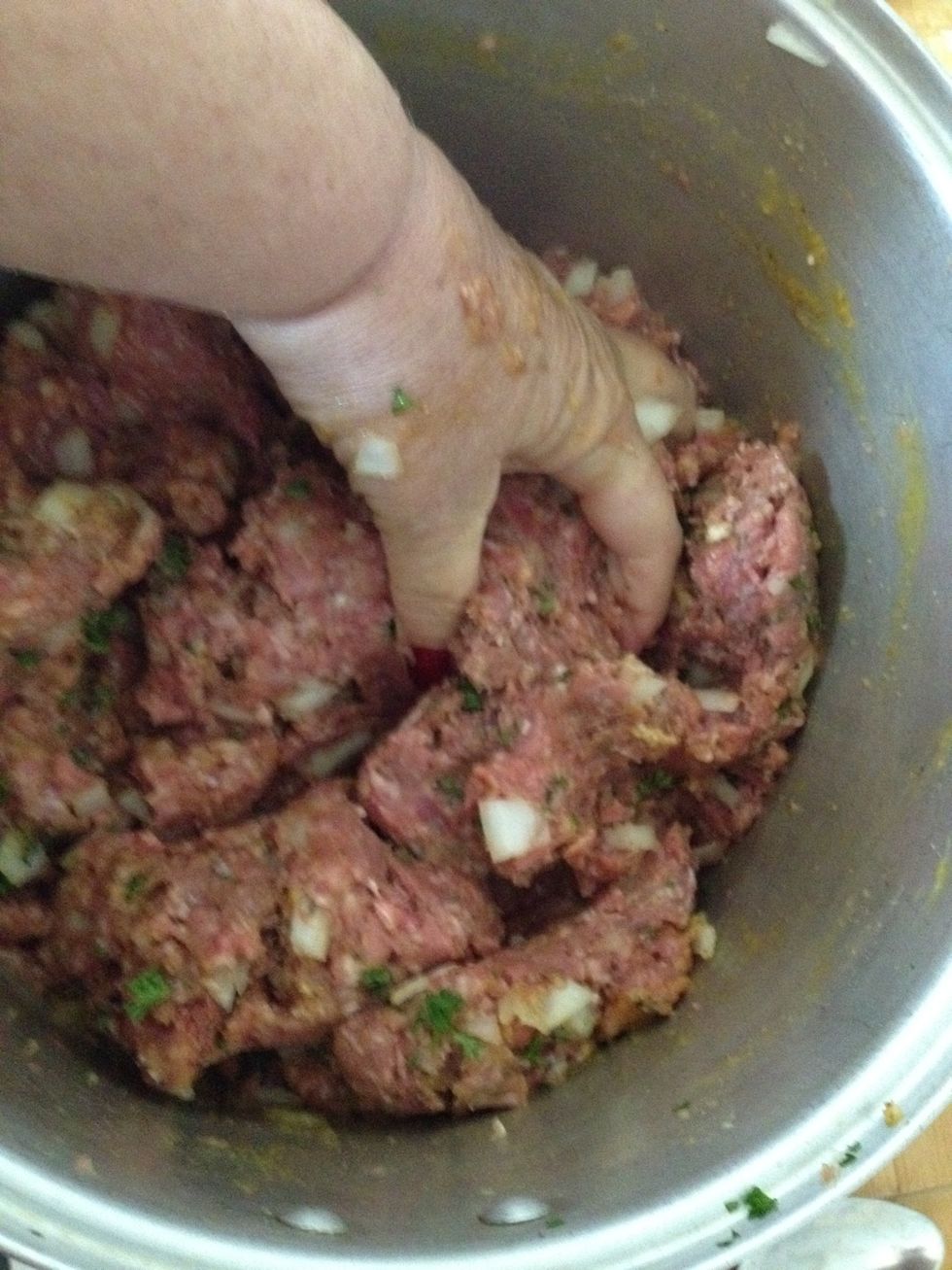 Time to mix. Mix it good! Two hands. Dig in there! You got this! And it's fun too!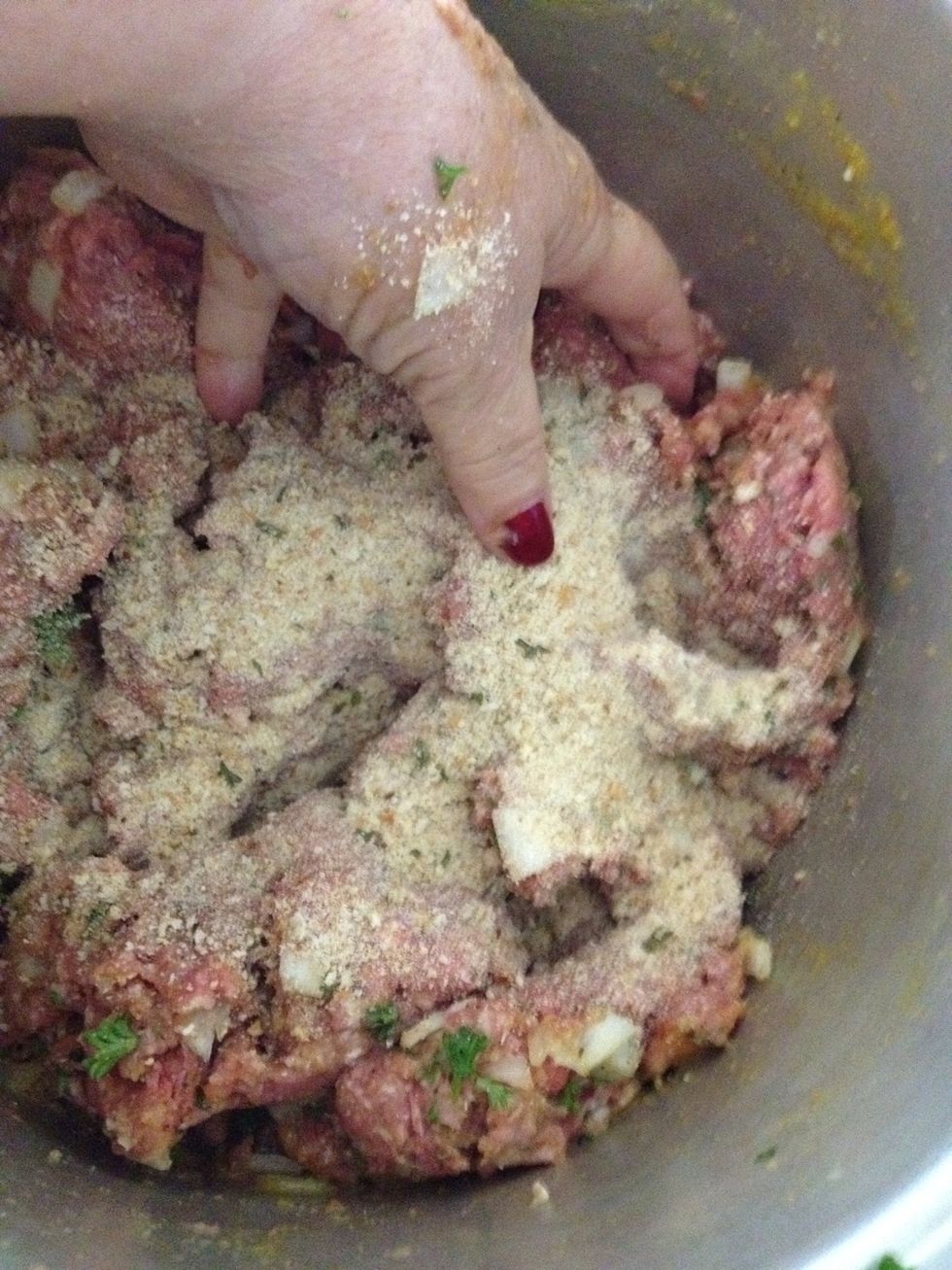 Mine was still a bit moist so I added more breadcrumbs. If it's too dry you can add another egg. Mix it well with your hands.
Now we roll these into meatballs. With your hands is best.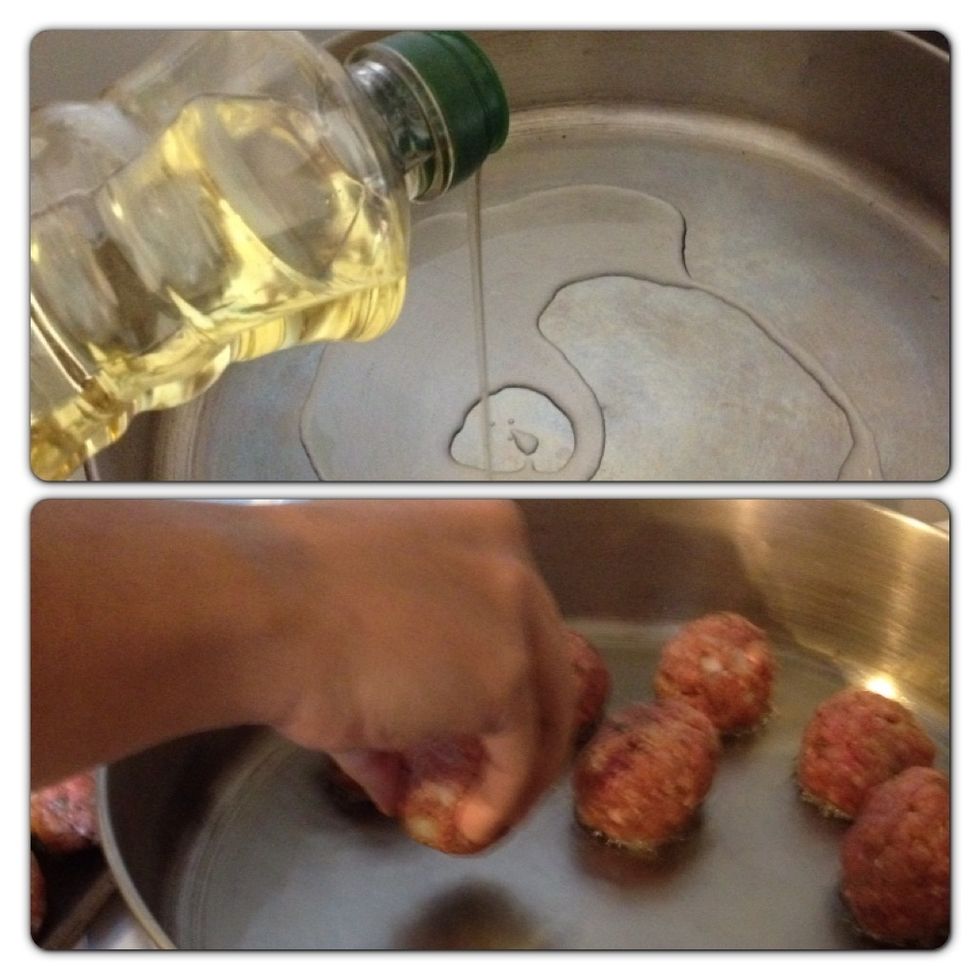 In a large skillet, put vegetable oil so that it's about a 1/4 inch deep. Once the oil is hot, add the meatballs. Don't crowd them because you'll need room to turn them.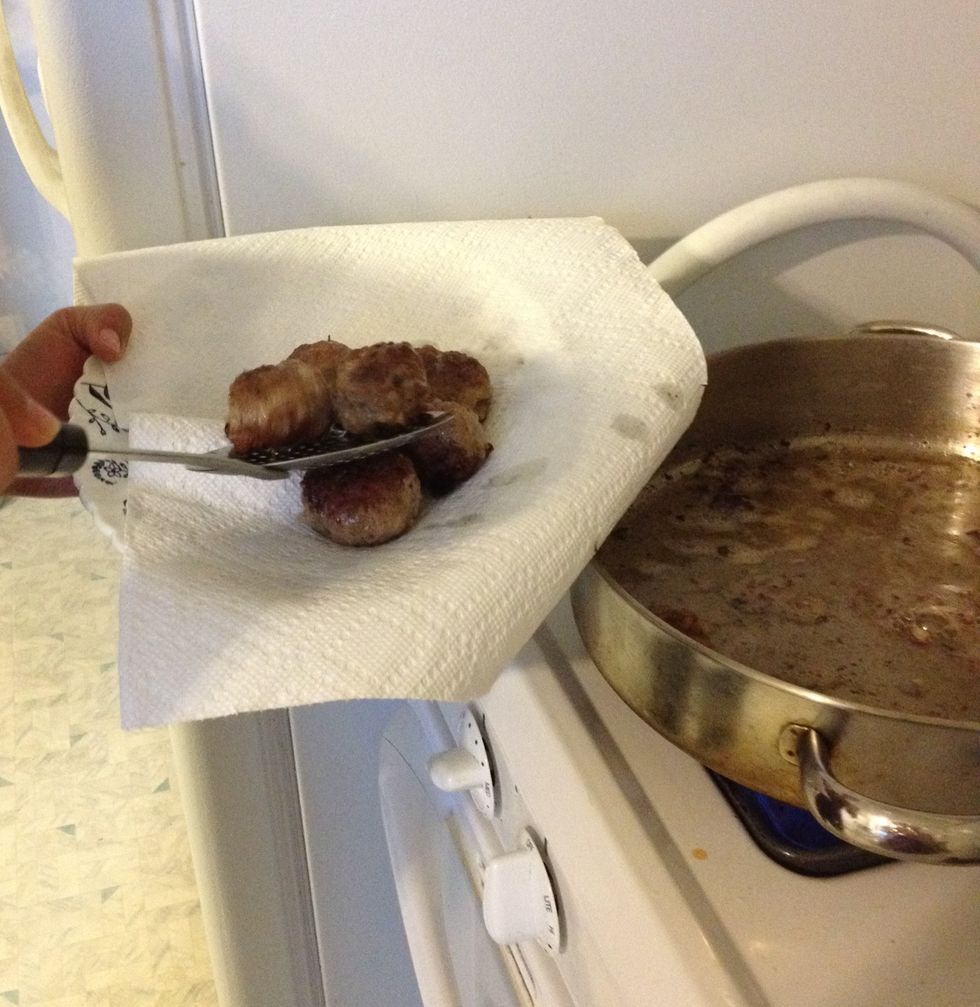 When nice and brown, remove meatballs from the oil and let drain on a paper towel. Don't worry about whether the inside is cooked - that'll happen when you add the meatballs to the tomato sauce.
Yummy! We had to taste test one and it was!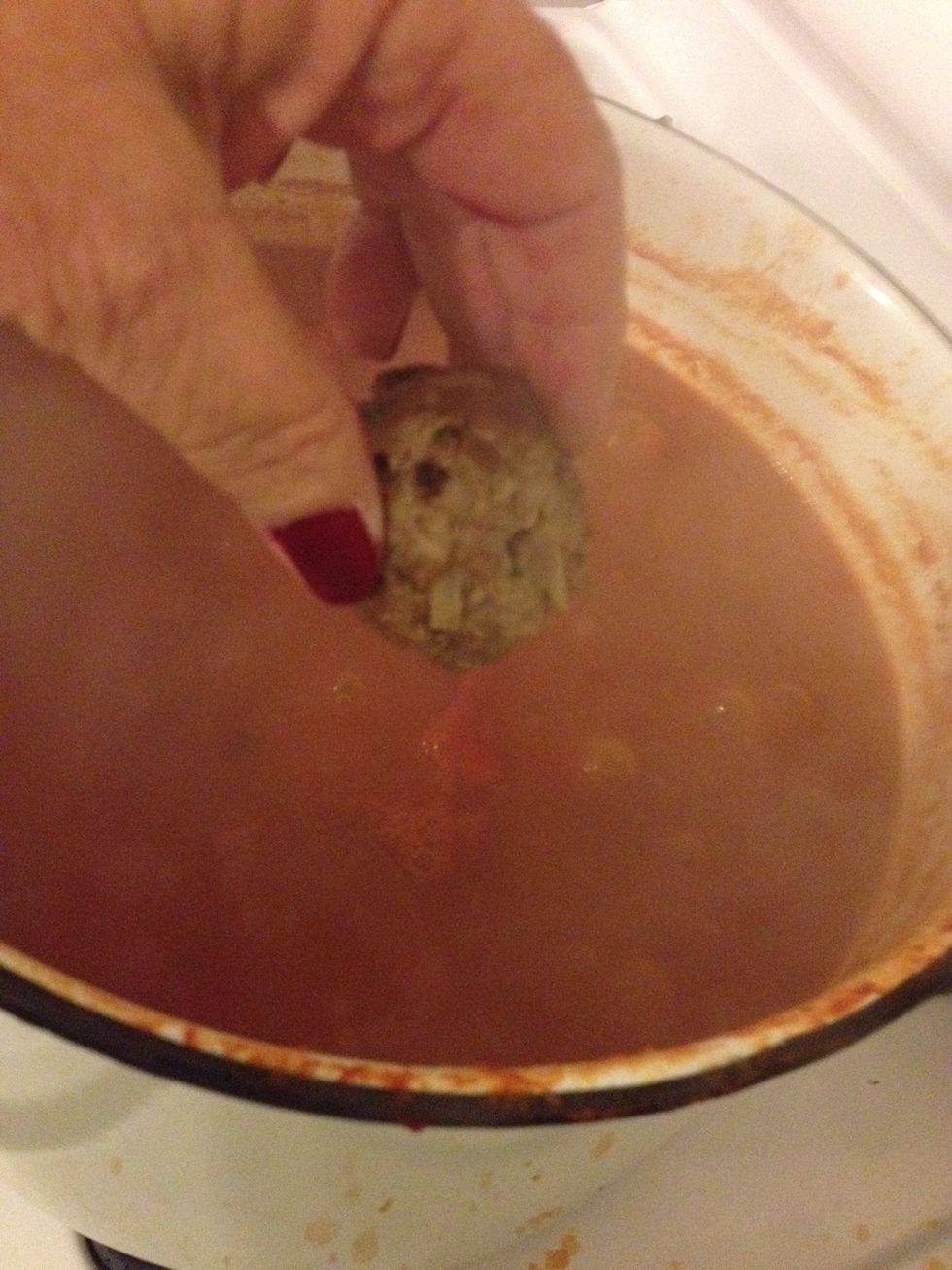 Finally, add the meatballs to the tomato sauce. Check out my other Snapguide for how to make tomato sauce also like my Nana used to make.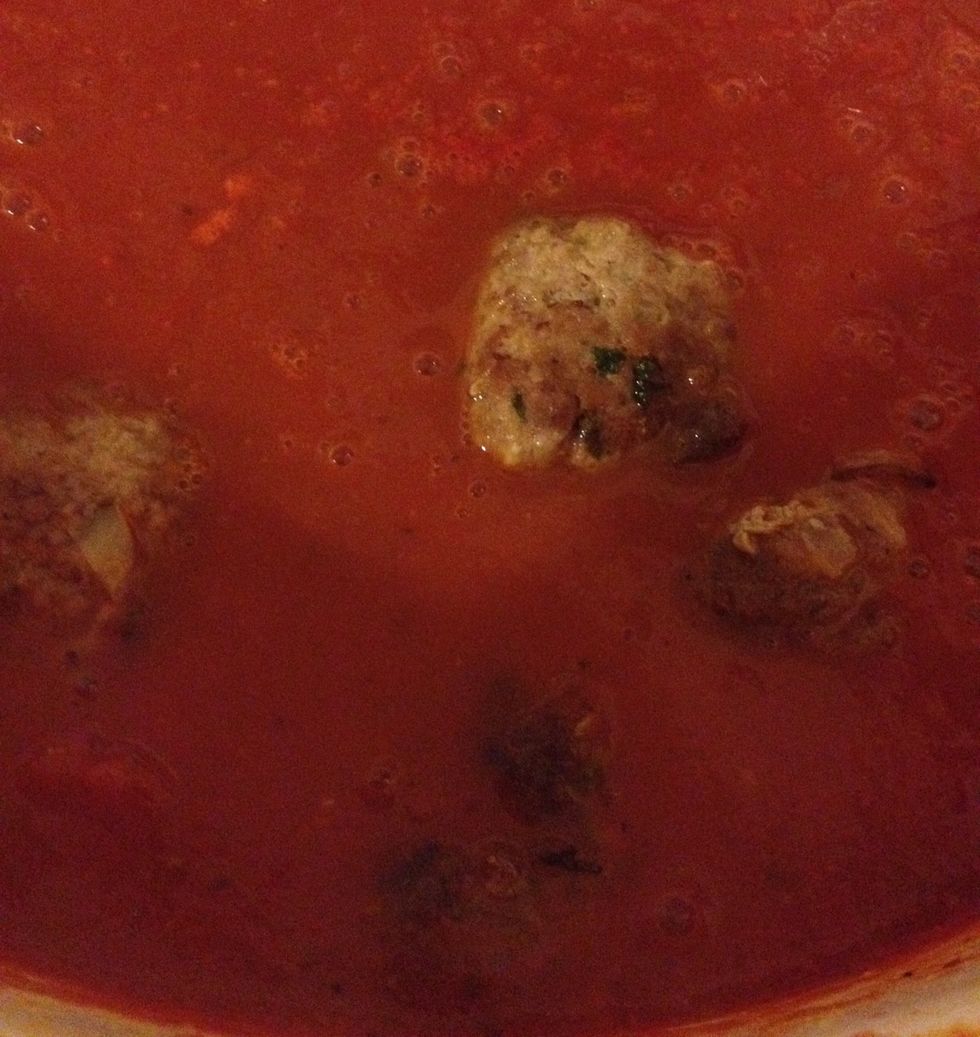 Cook the meatballs in the sauce for at least 30 minutes to 1 hour. Hope you've enjoyed this guide and let me know how YOUR meatballs come out! Enjoy!
1/2lb Ground beef
1.0lb Ground pork
1.0c Breadcrumbs (+ more as needed)
4.0 Eggs
1.0 Onion
1/2Tbsp Salt
2.0tsp Pepper
1/3c Parsley ( or more to taste)
1.0Tbsp Garlic (or 2 if you love garlic)
1/4c Vegetable oil
Felicia Gustin
I love to create! All kinds of things. Food, crafts, jewelry, art, photos, theater, events, history, social justice. My proudest creation is my daughter!
style="margin-bottom:60px;">