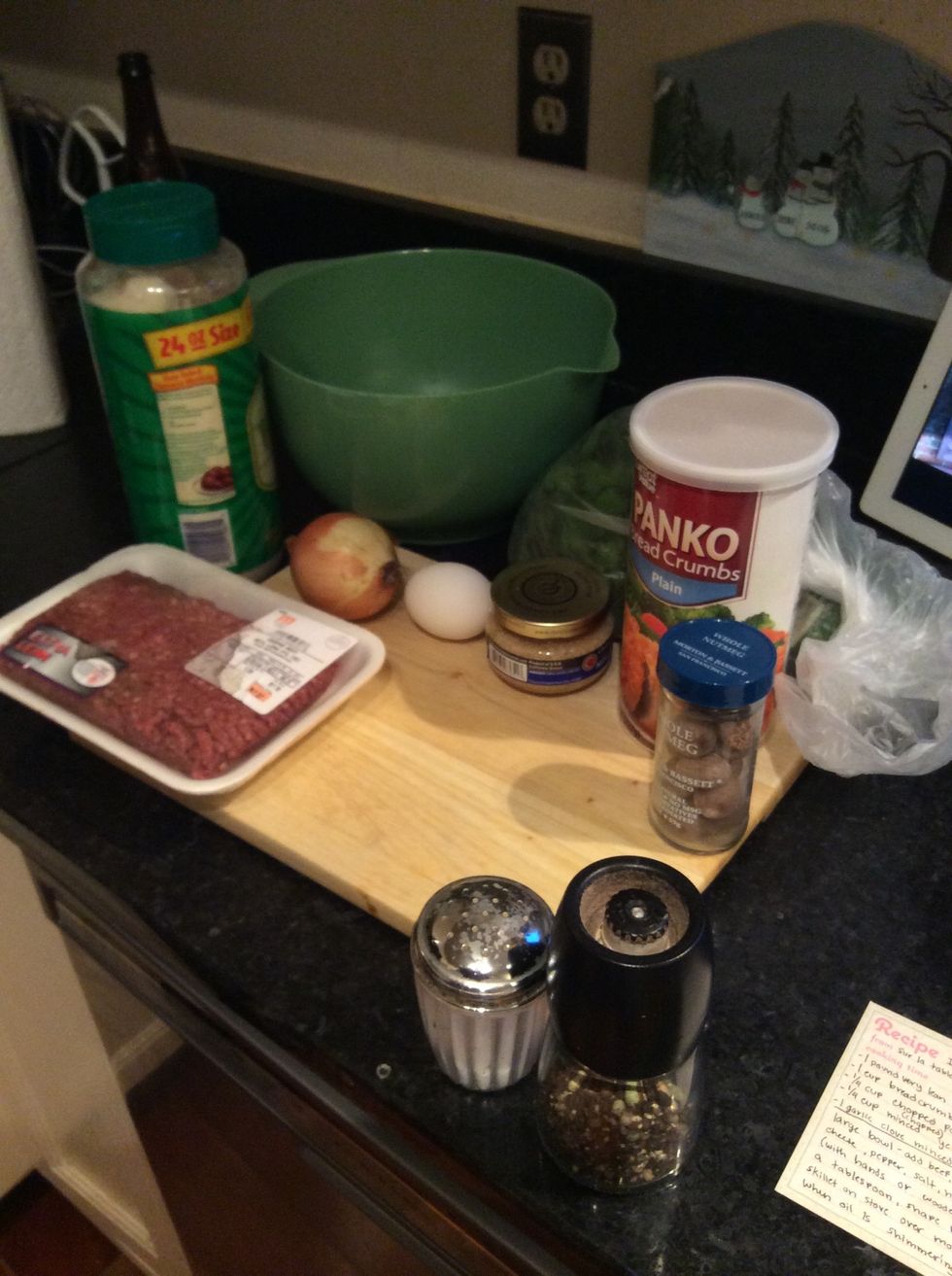 Gather your ingredients.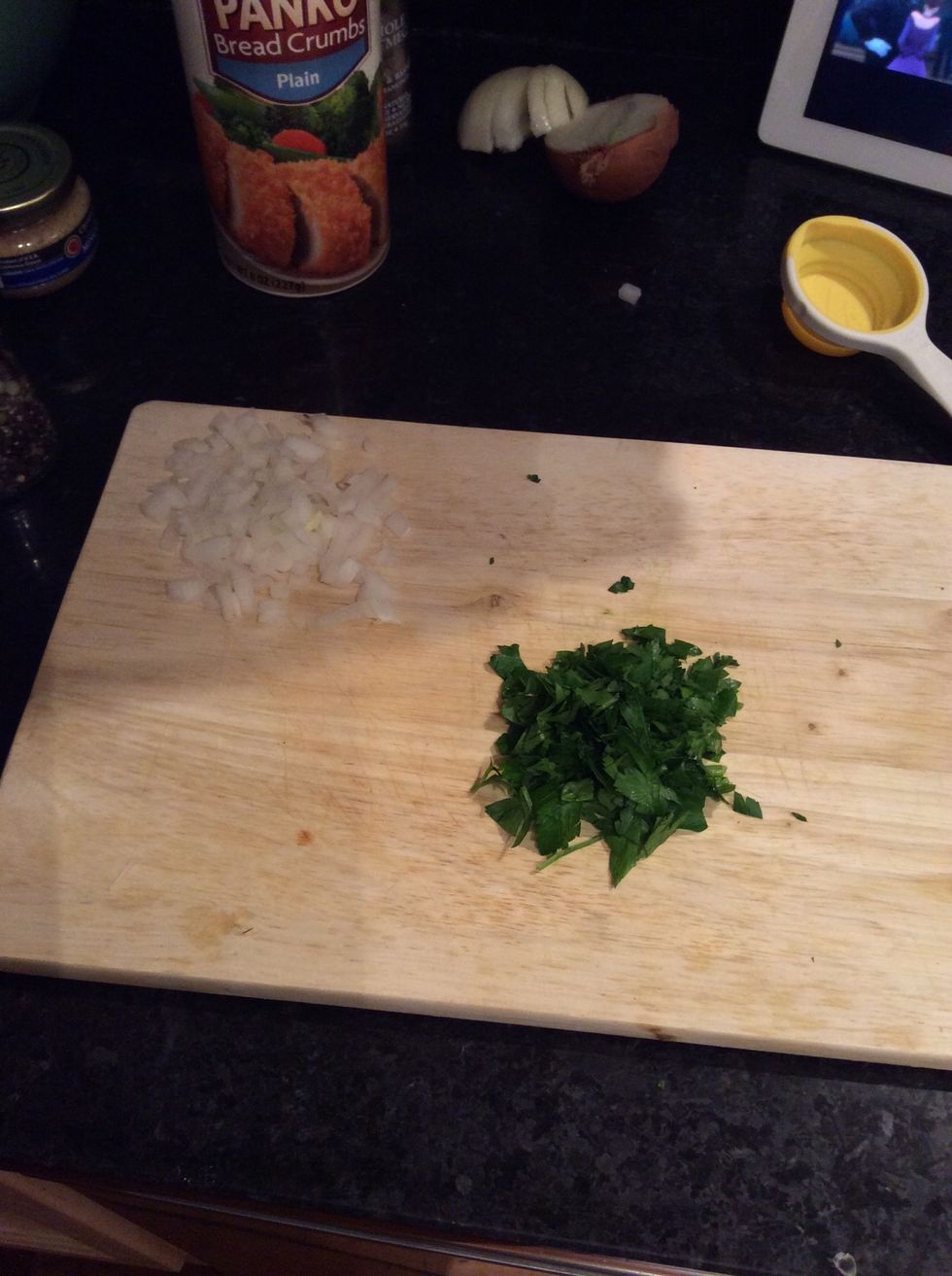 Chop or mince the onion and chop the parsley.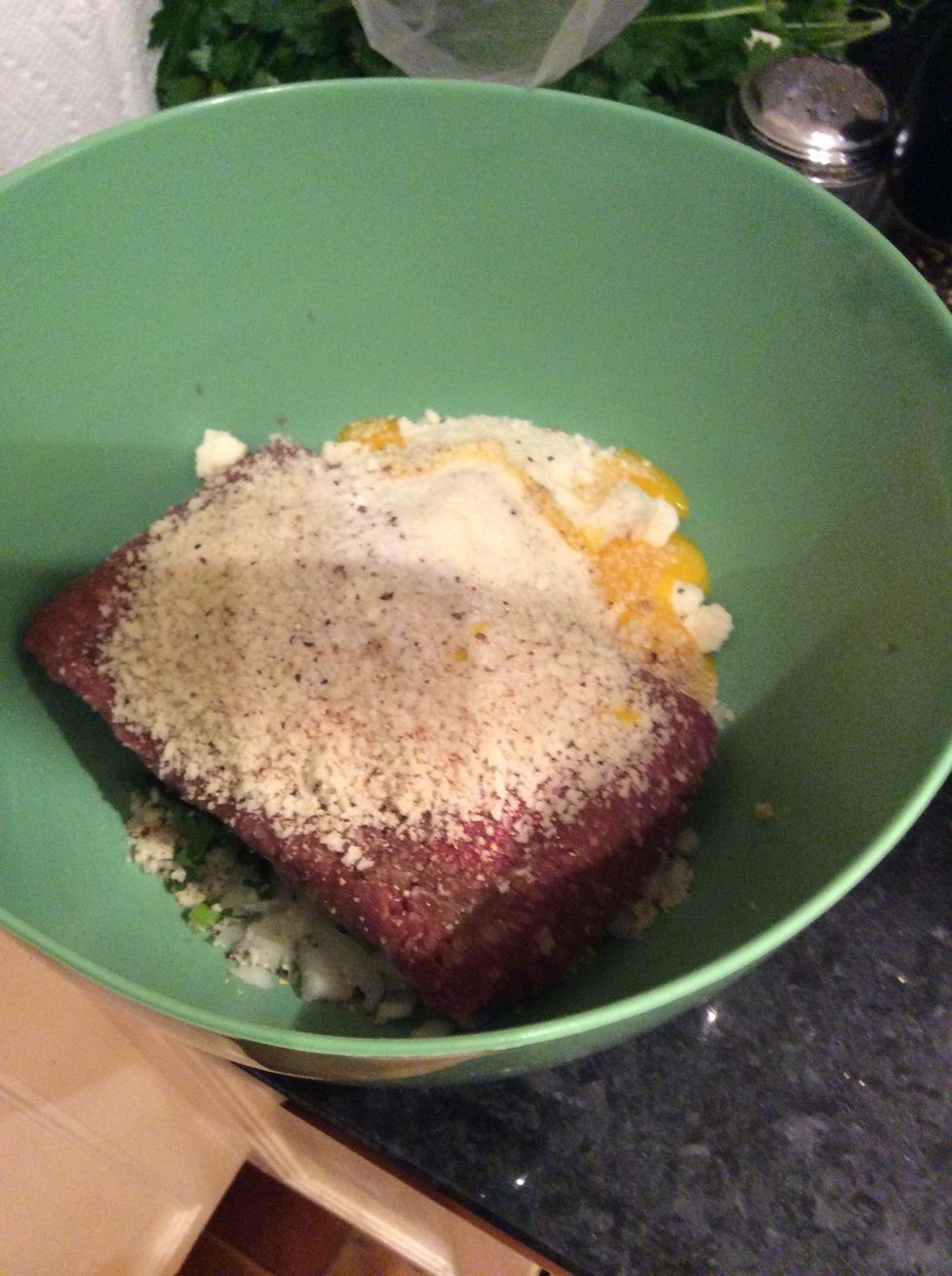 Add beef, breadcrumbs, parsley, onion, garlic, cheese, pepper, salt, nutmeg, and egg.
Incorporate everything using a wooden spoon and spatula or your hands. Don't work it too much because it may get tough.
Make them into balls using an ice cream scoop or a tablespoon. However, you might need to flatten them some, so they can cook all the way through.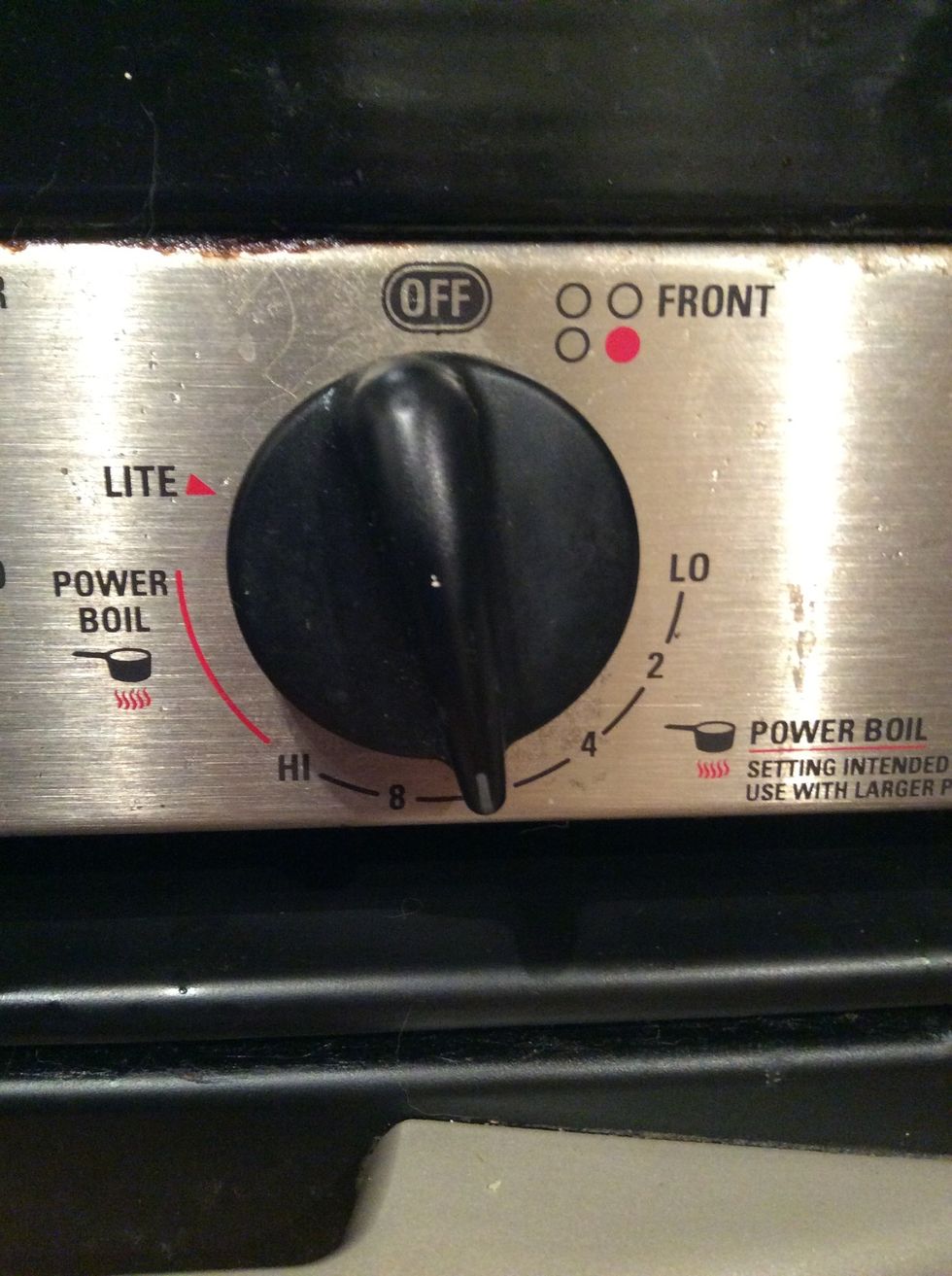 Turn your burner on moderate high heat. This may be a little high so you might want to turn it down a little. It will take the meatballs longer to cook, but they will be fully cooked.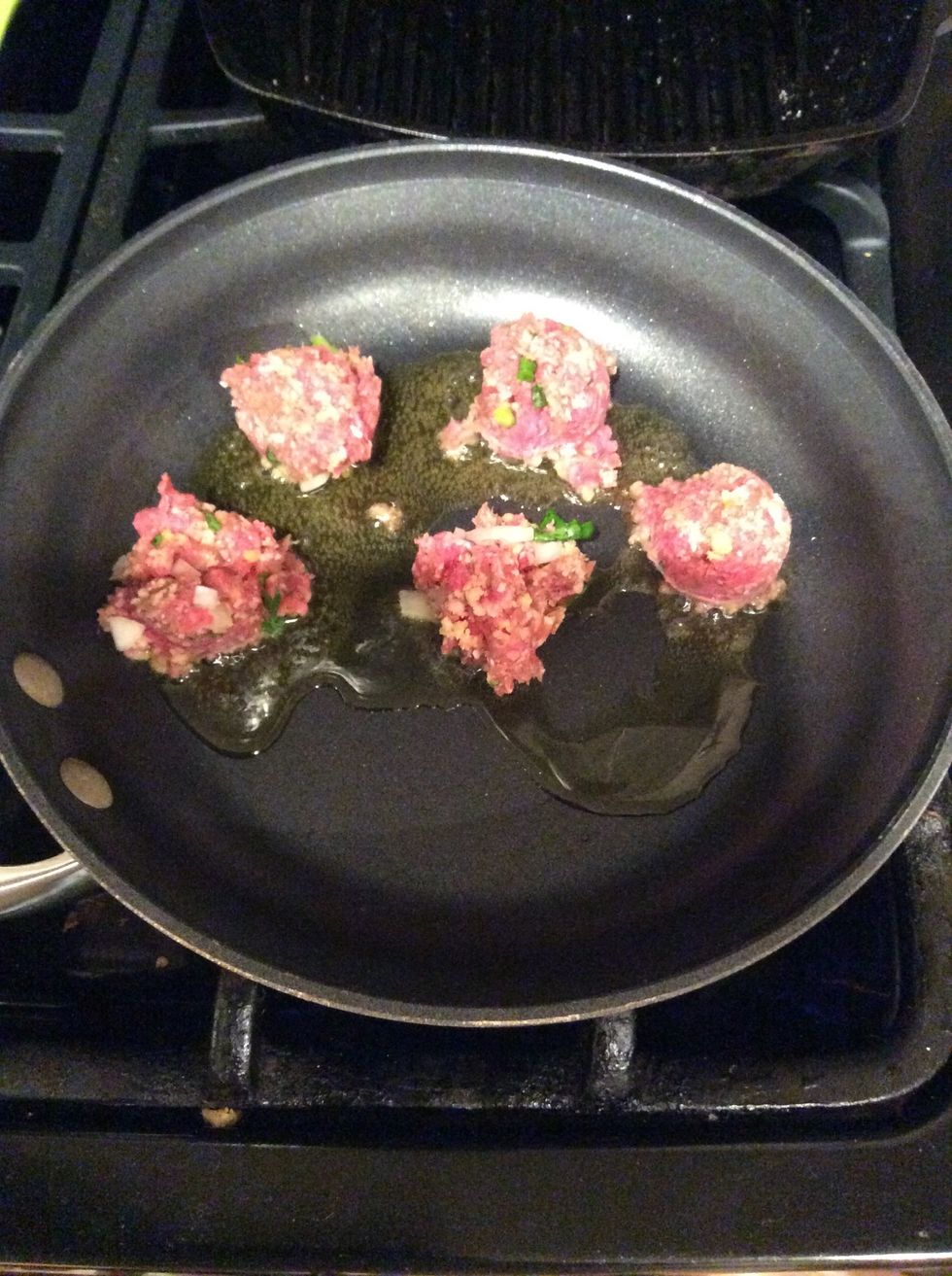 Add some oil to your pan and place the meatballs on it, once it begins to shimmer.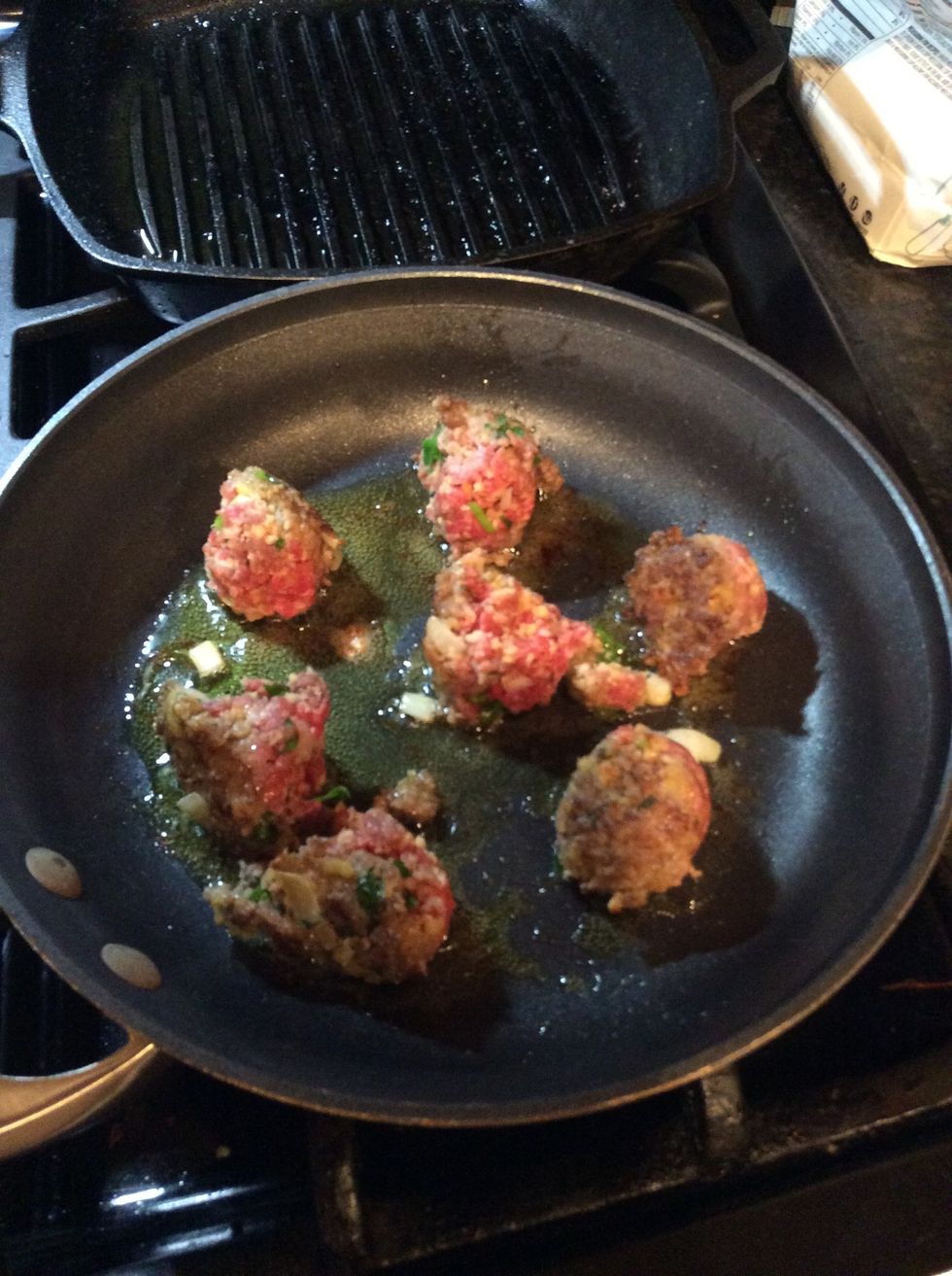 Turn meatballs so they cook on each side. *you need to fully cook them through.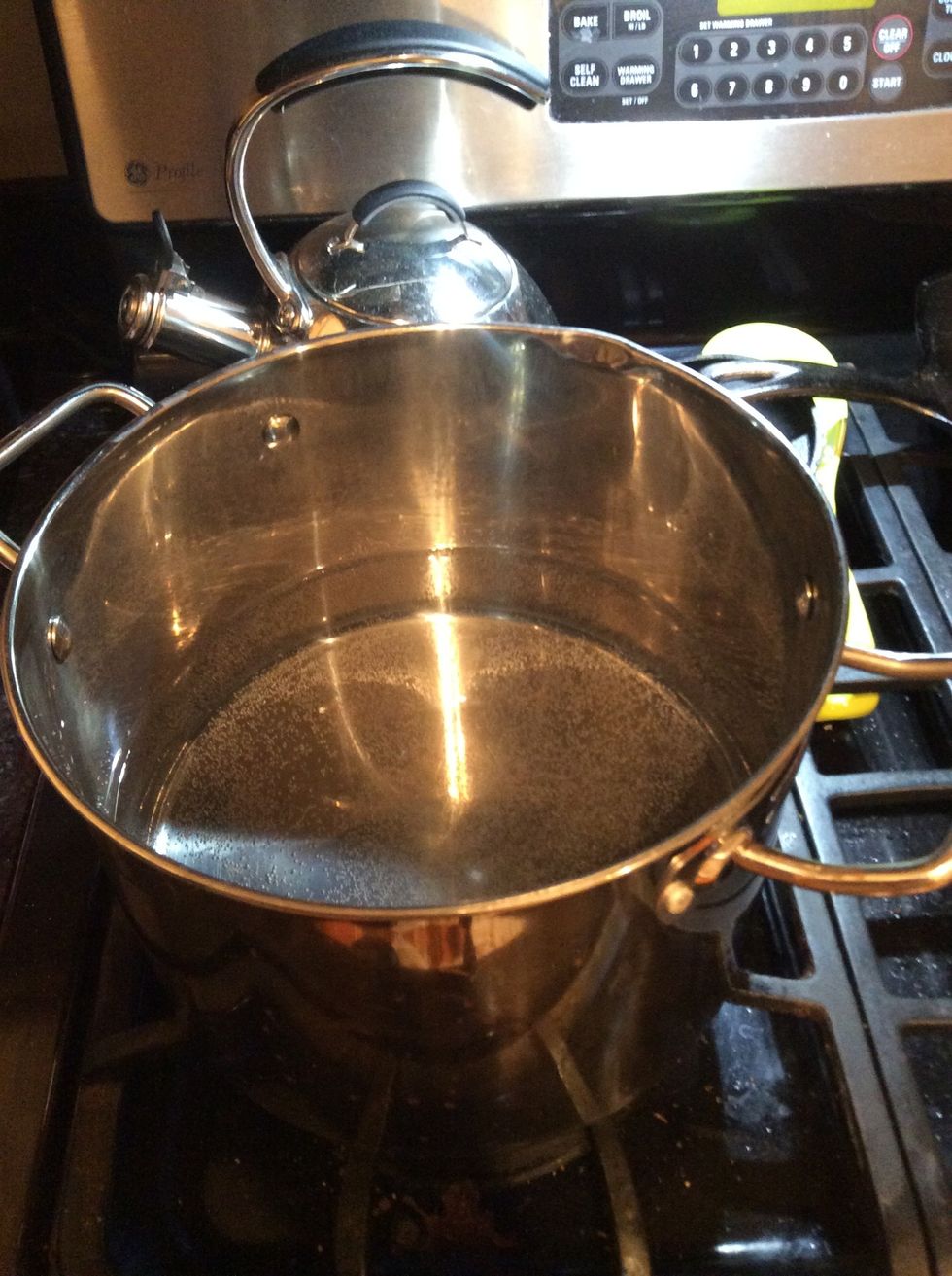 Meanwhile, boil some water and use my pasta recipe.
I had to smash mine a little to make sure they got cooked all the way through.
Smashed.
Here is the sauce I am using. It is from trader joes.
For the sauce, you can put it in a pot, allowing it to simmer, and then add the meatballs. I am not doing this. However, by doing this, the meatballs will absorb the tomato flavor.
If you do decide to simmer the tomato sauce, stir (with meatballs in the sauce) every 15 minutes for 45 minutes.
1.0lb Very lean ground beef
1.0c Breadcrumbs
1/4c Parsley
1/4c Yellow onion
1.0 Garlic clove
1/8c Grated romano or parmesean cheese
1/2tsp Ground black pepper
1/2tsp Salt
Dash of nutmeg
1.0 Egg, beaten
My pasta recipe
Tomato sauce