How to make italian ice
I was craving Rita's so I decided to search on YouTube how to make Italian ice! Please view DepressionCooking if you would like to see the orig recipe 😊👍 it can also be a slushie... Lol.
311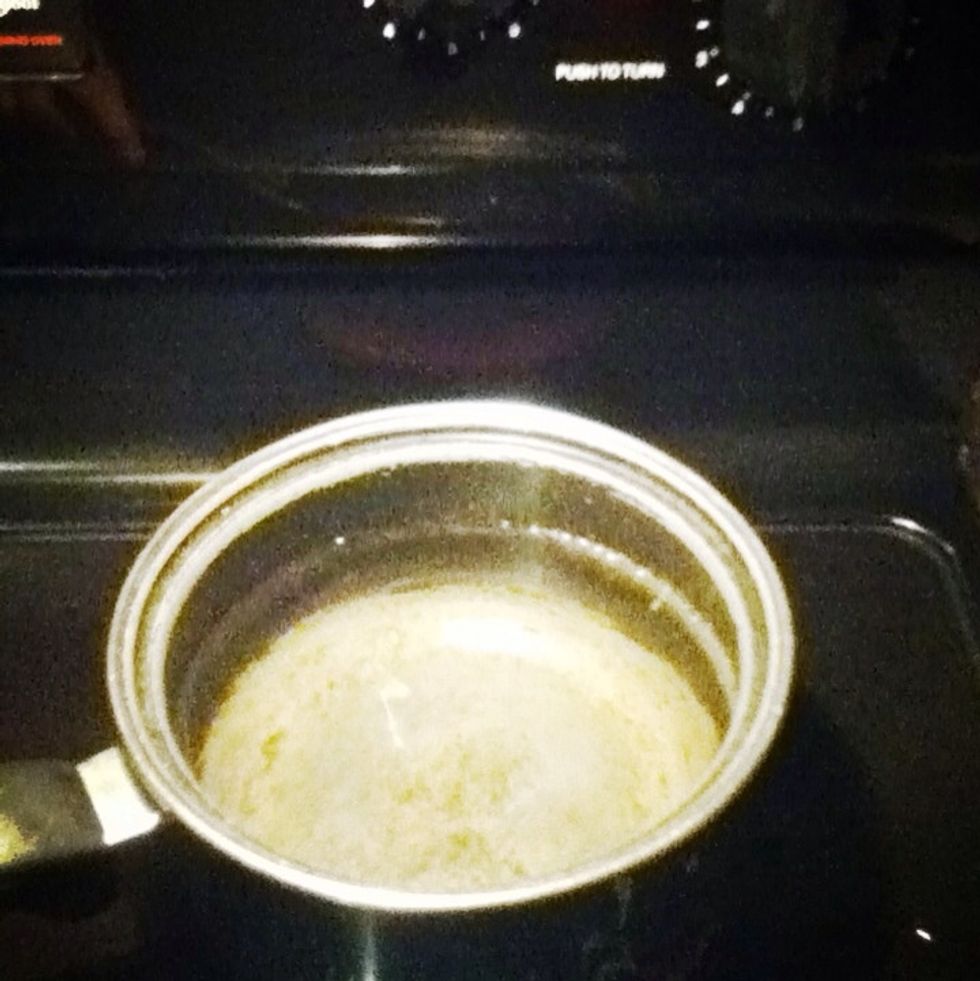 Put some water in a tiny pot and put the heat on high. I just placed some water that I thought would be enough for my brother and I, so sorry for no precise measurements!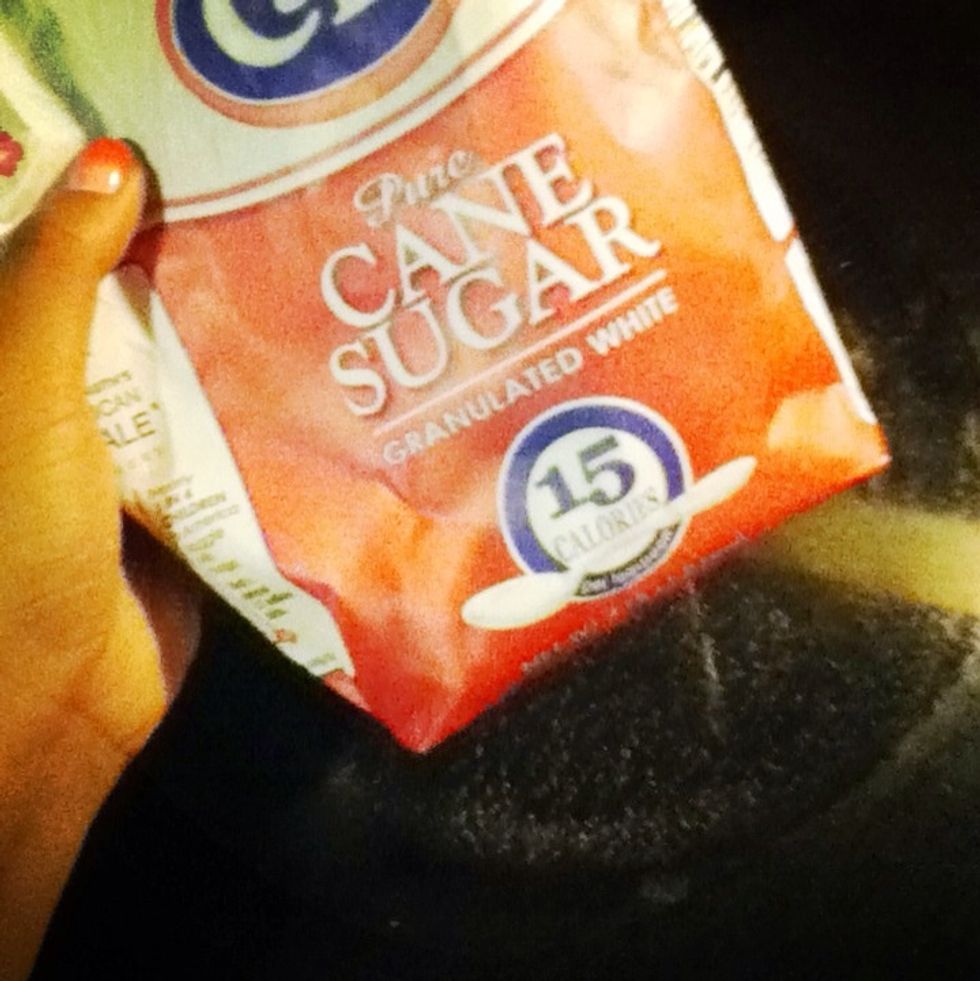 Now pour about 1/2c of sugar into the water. (more or less, all up to your sweet needs 😘)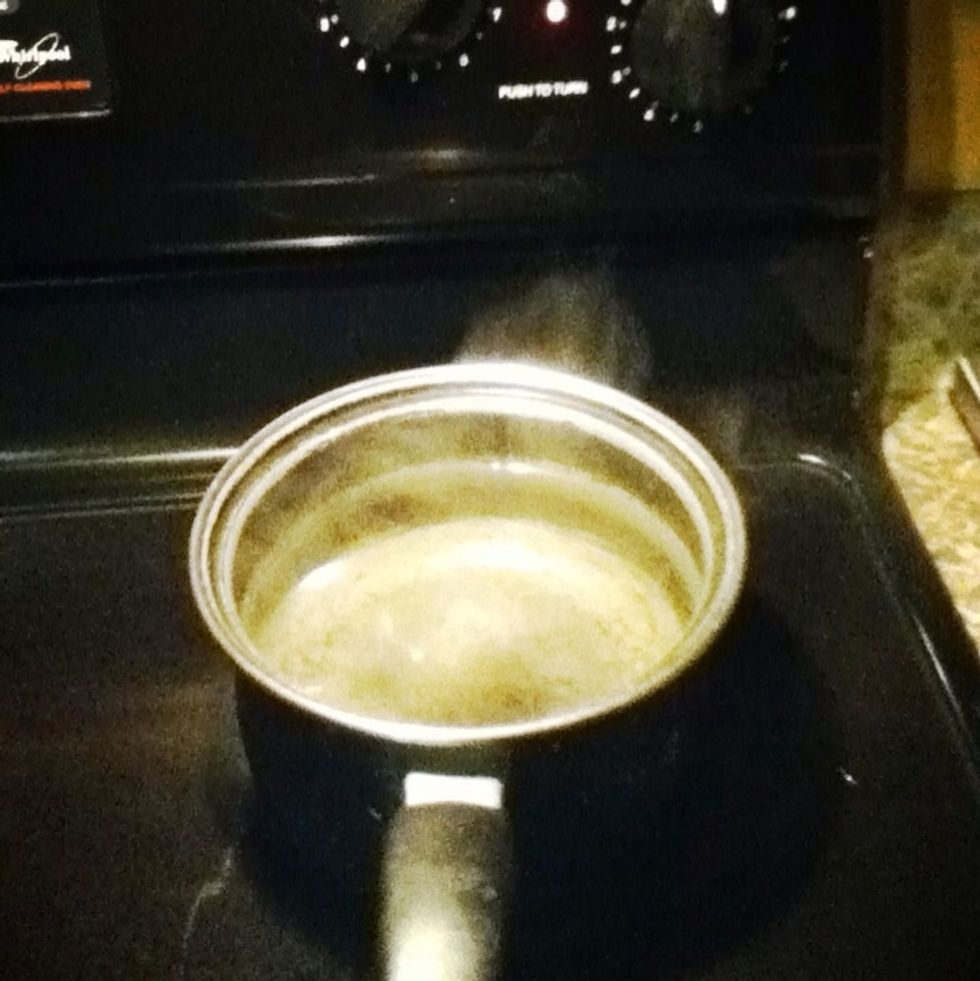 Keep stirring and bring it to a boil.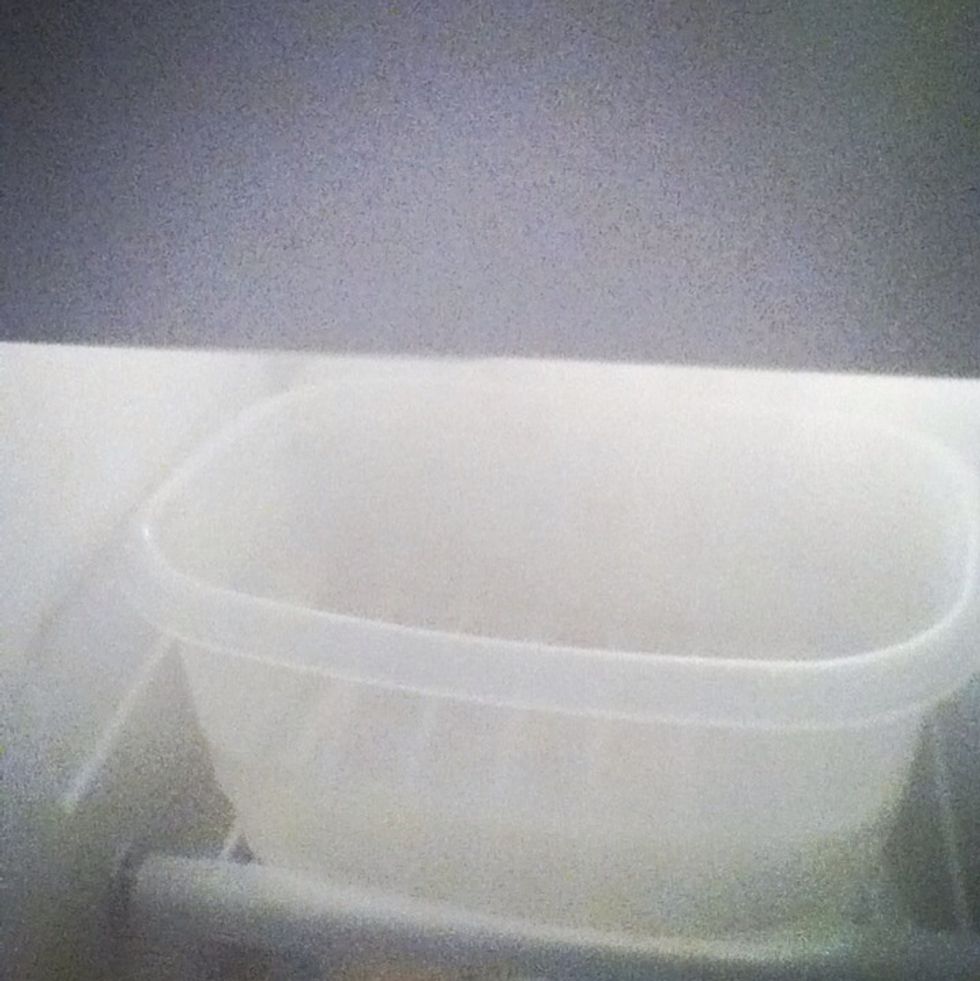 Once it begins to boil, take it off the heated surface for a couple of minutes and place it in the freezer. (I placed it in a plastic container because there wasn't that much room on there)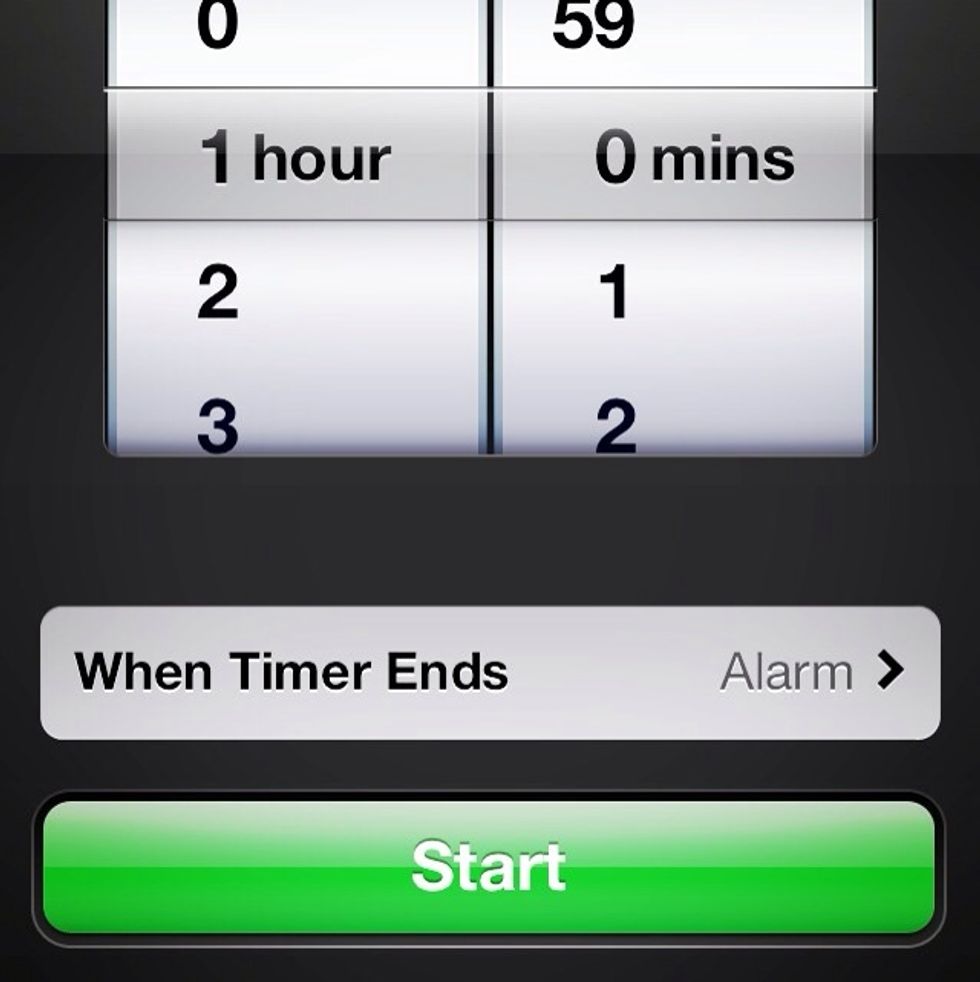 Start your timer for one hour! This will be done for a total of five hours.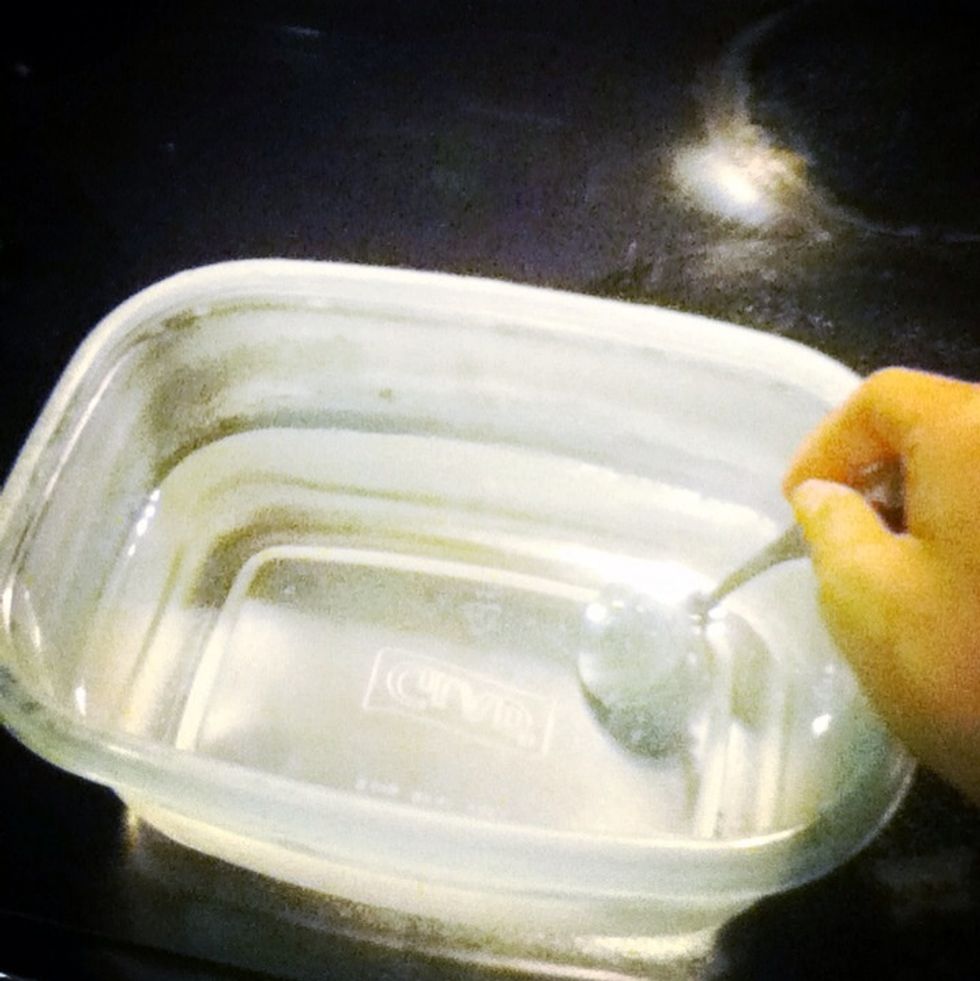 Hour 1: after an hour, stir it a little and place it back into the fridge for another hour.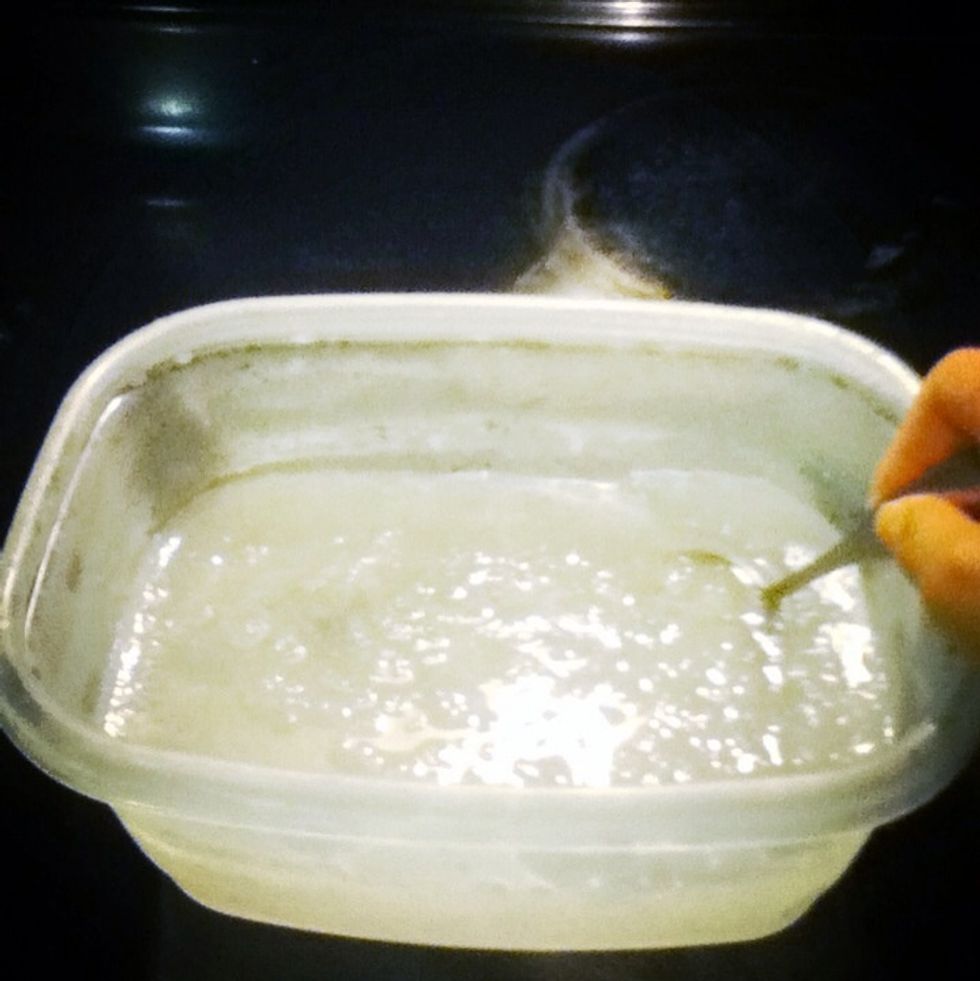 Hour 2: stir and place it in the fridge again for another hour.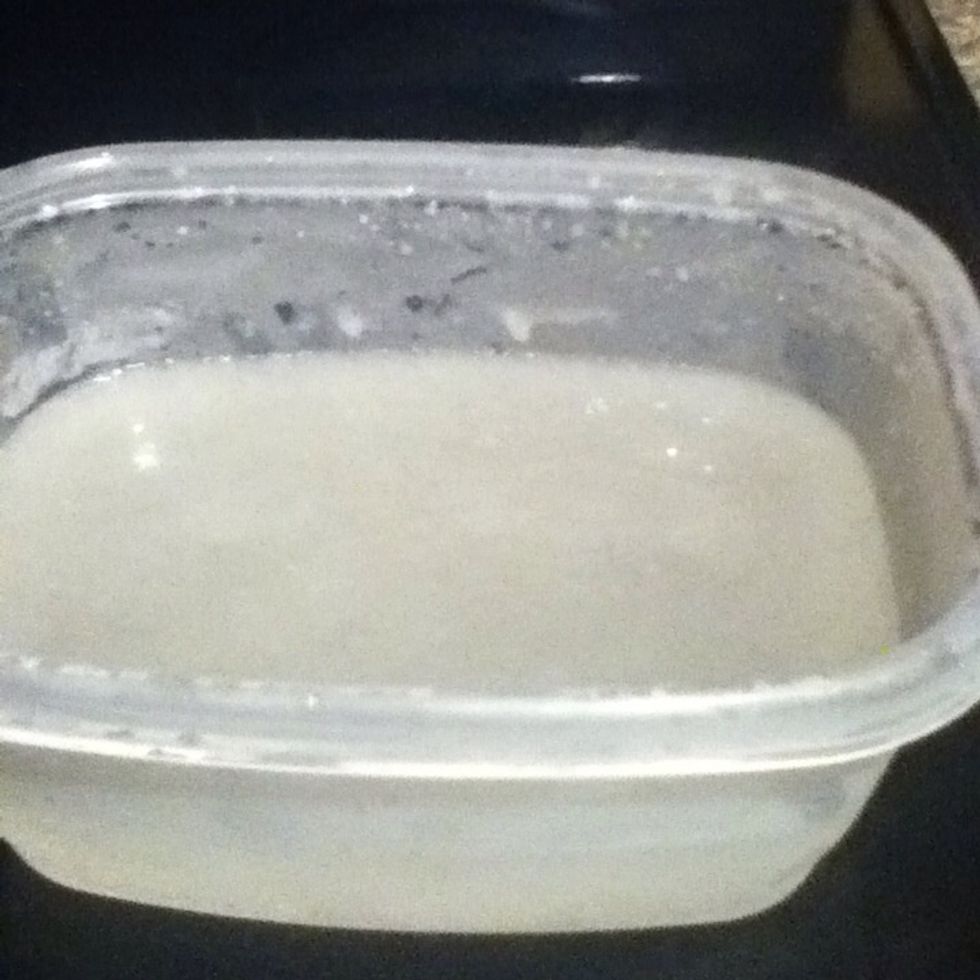 Hour 3: repeat! Make sure there's no clumps of ice so your Italian ice will be smoother 👌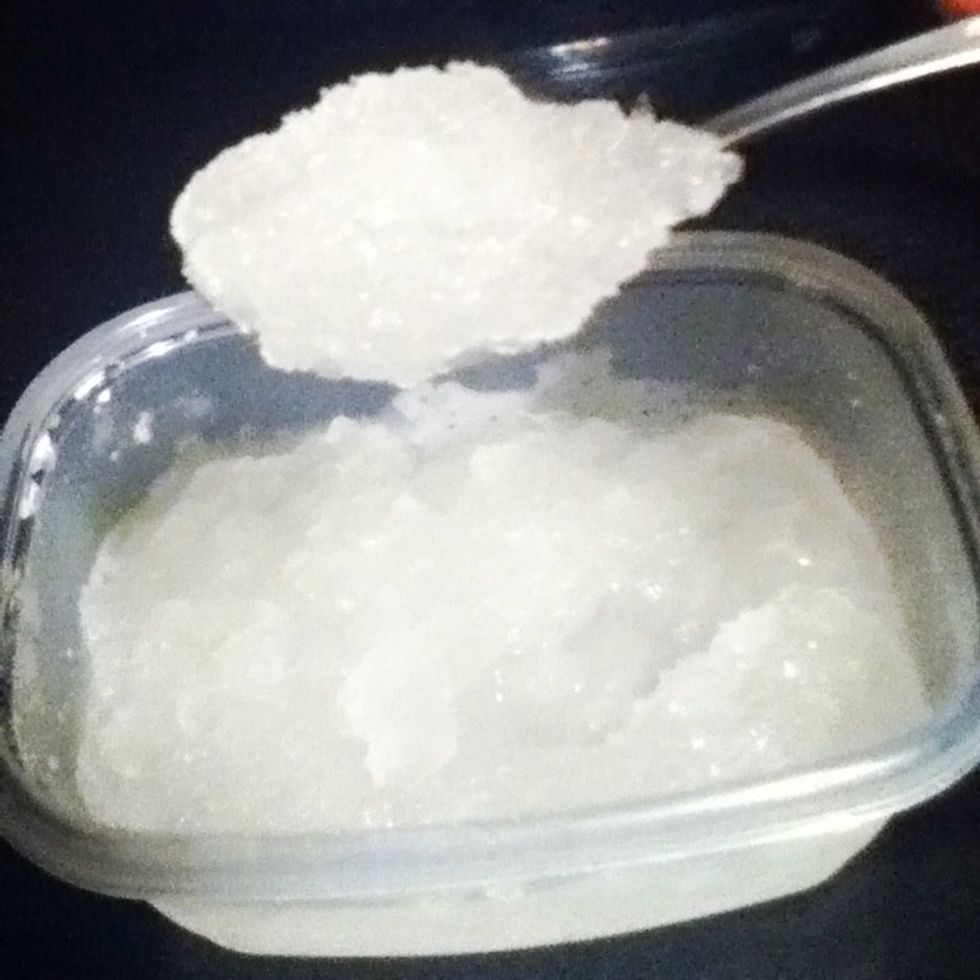 After mixing! Sorry for the lack of quality, my iPod touch doesn't have the highest megapixels like some of you iPhone users lol 😜
5th hour! It will be harder to crush up since there is hardly any more water.
Crushcrushcrushcrush 😃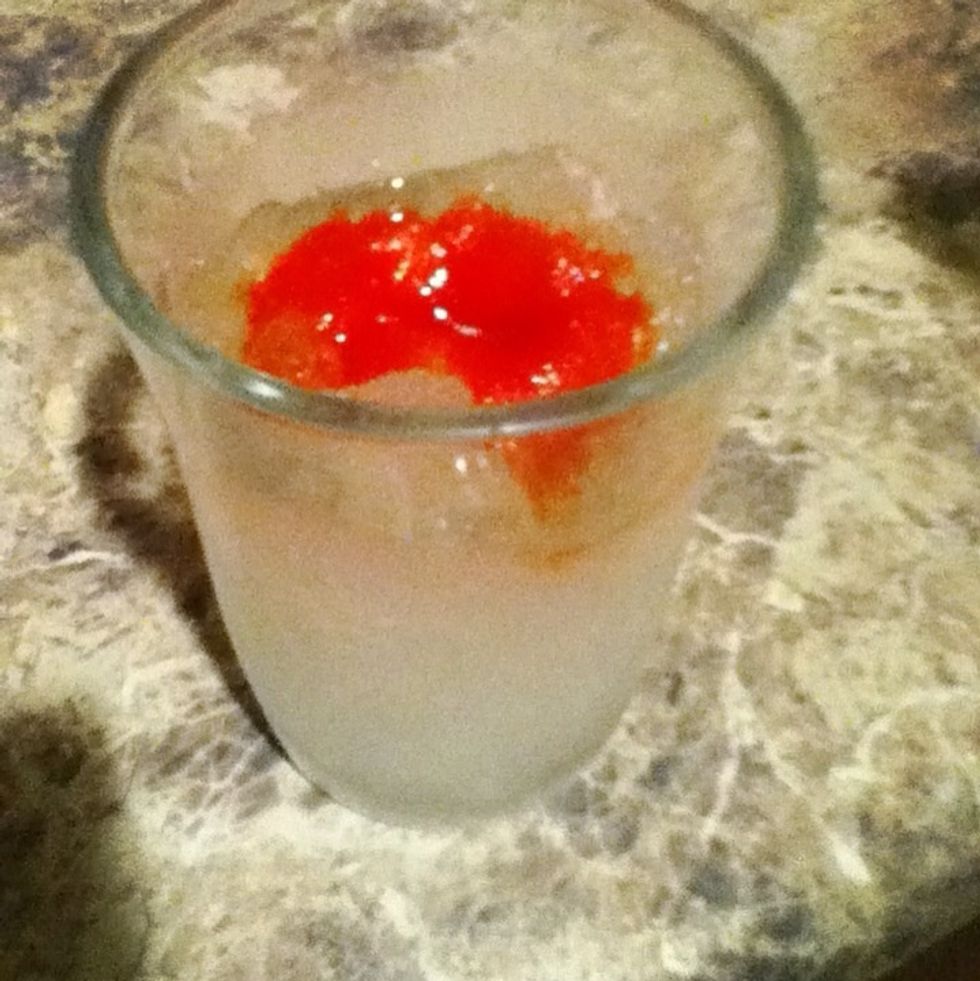 When it's all smooth I placed it in a small glass, added a TINY bit of water, and proceeded to add some Kool Aid. This can also be done with lemon, vanilla extract, etc! :)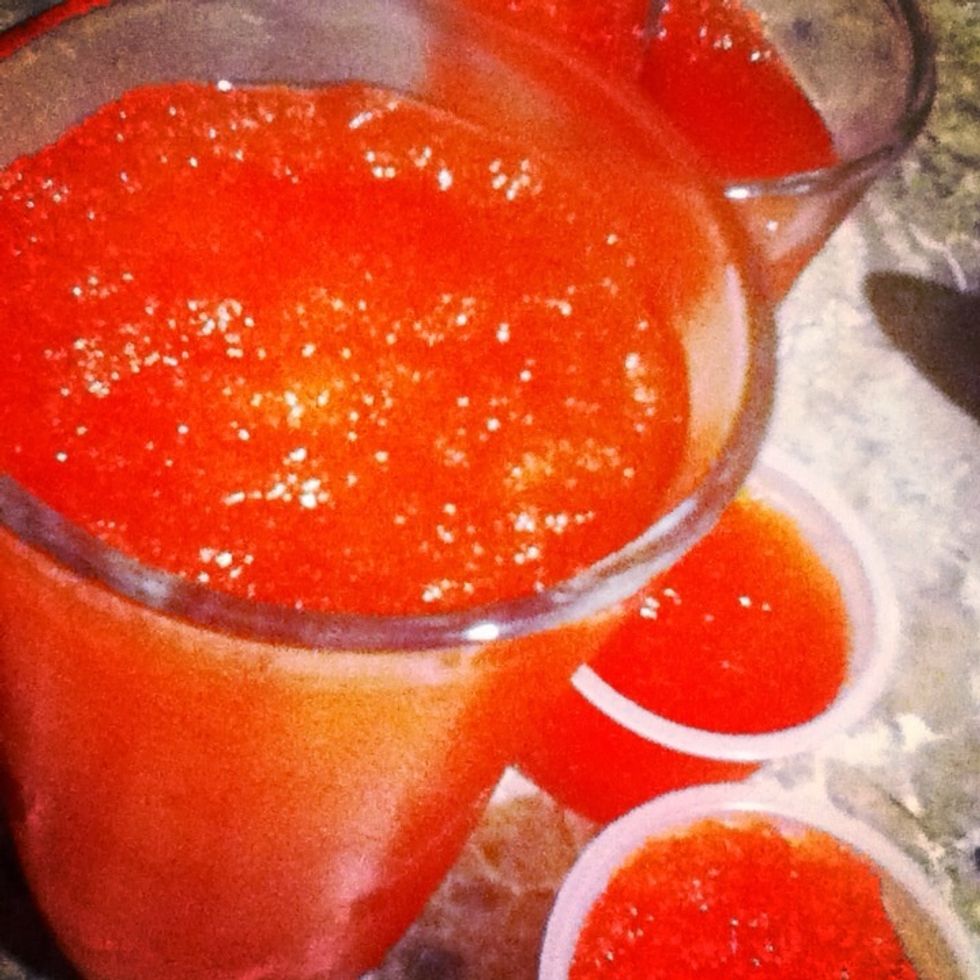 I made two tall ones for my brother and I and tiny ones for just in case we wanted some more lol. Enjoy this inexpensive, no blender way, summer treat :)
Water
1/2c Sugar
(optional) Vanilla, lemon, Kool Aid, etc.
Pot
Spoon