Only 3 ingredients, but oh-so-tasty!
33
Preheat oven to 350 degrees Fahrenheit.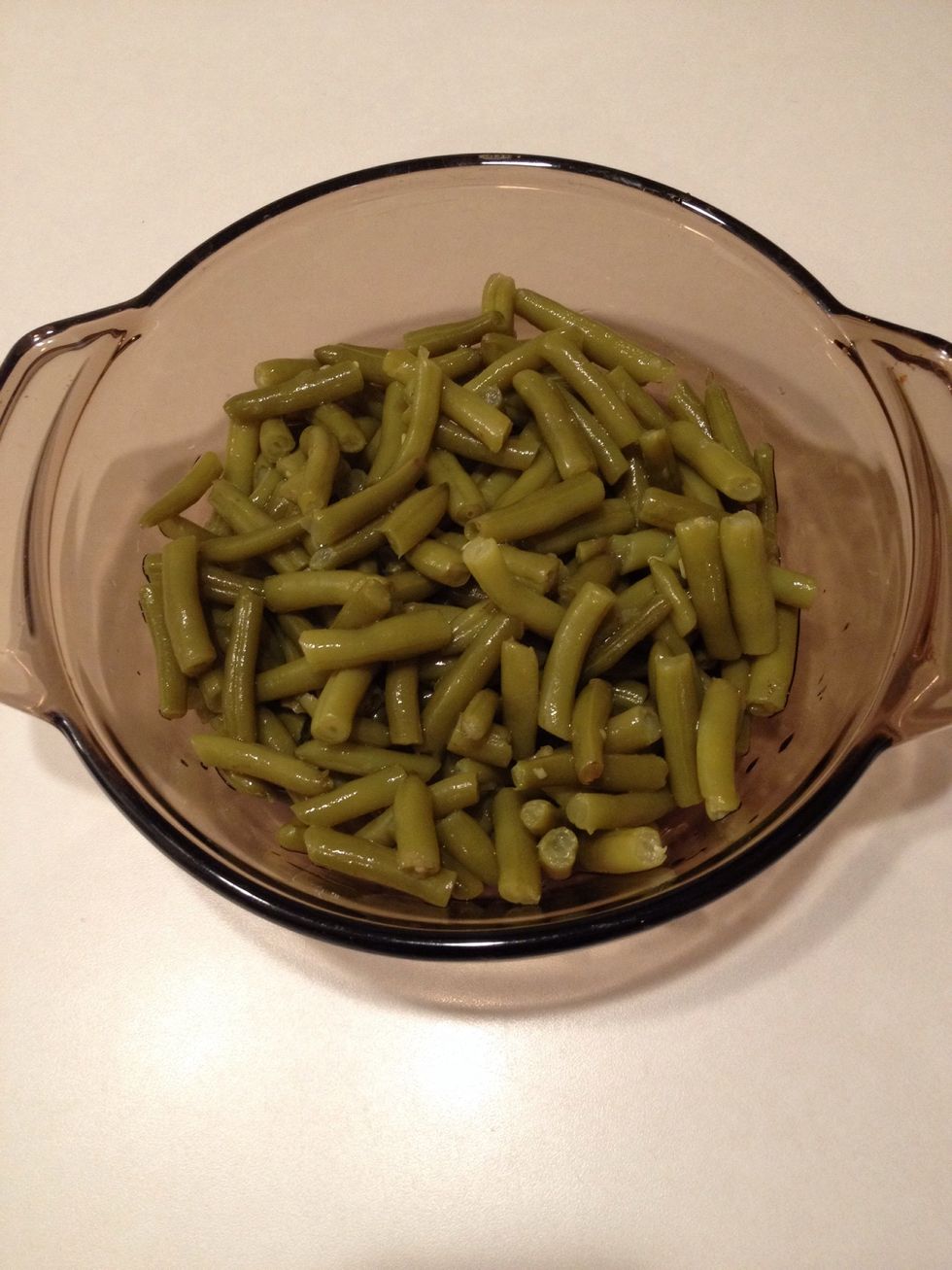 Drain green beans and place in casserole dish.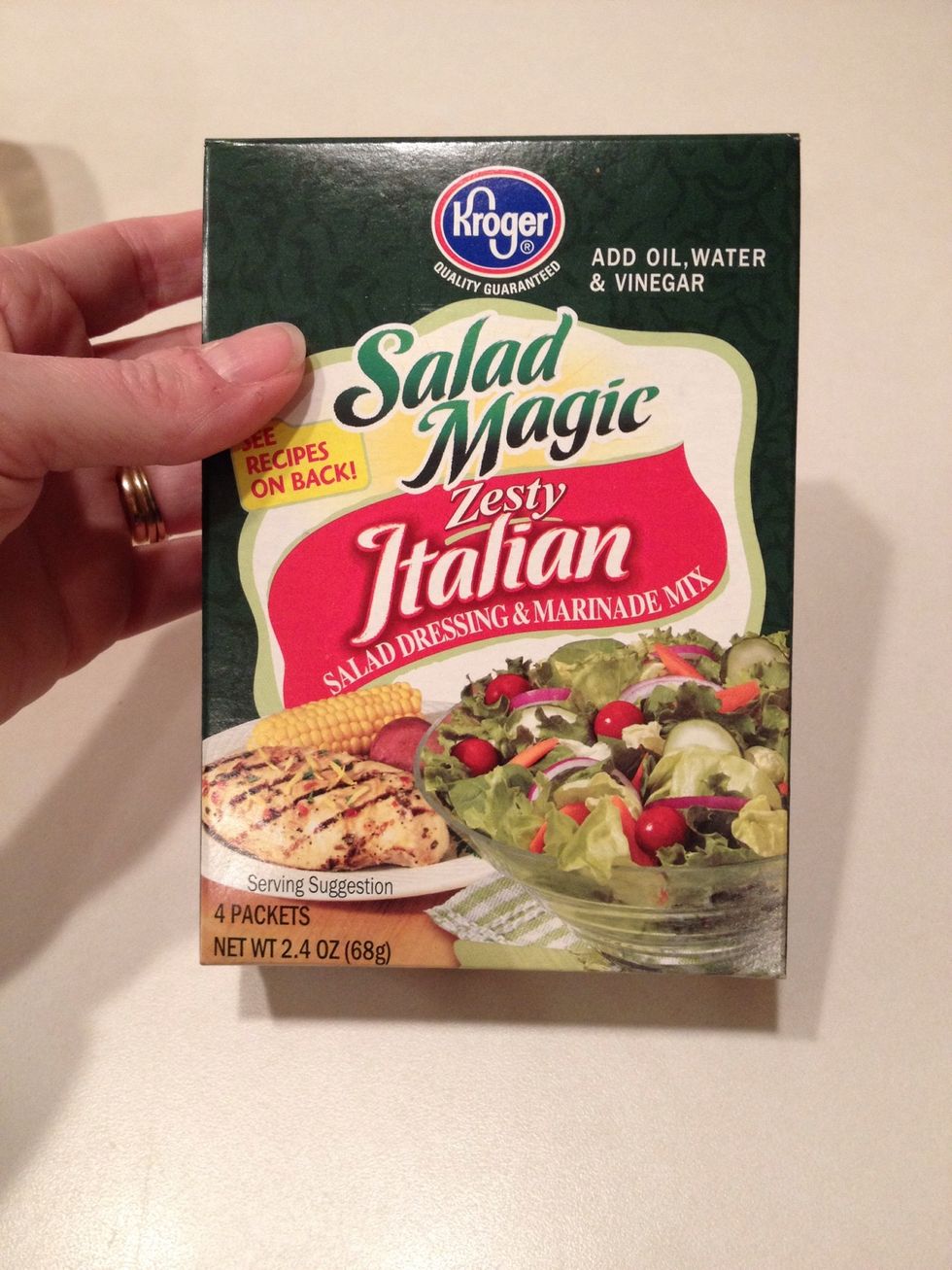 This is the type of Italian seasoning I used for the next step.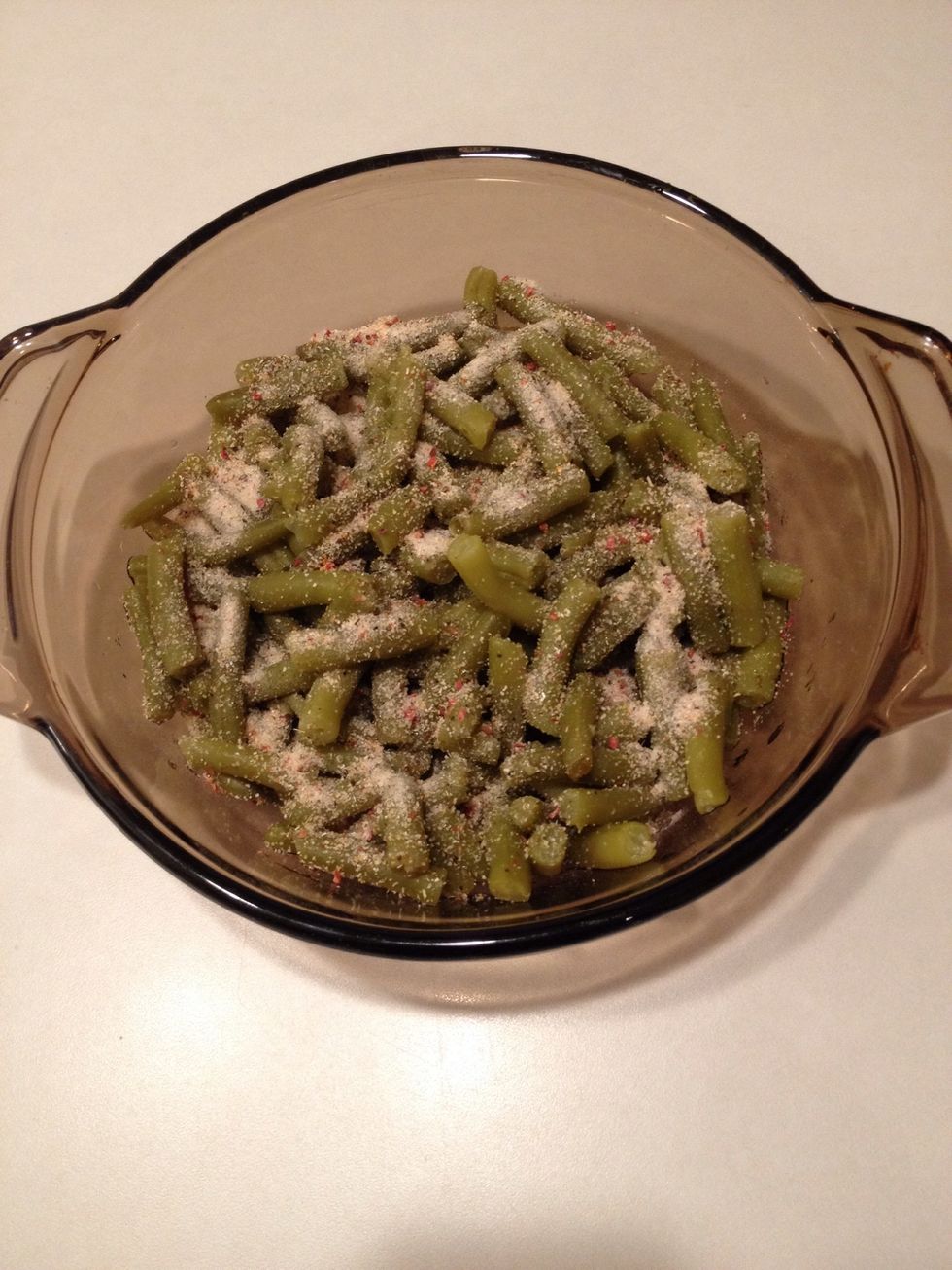 Sprinkle one package of Italian seasoning evenly over the green beans.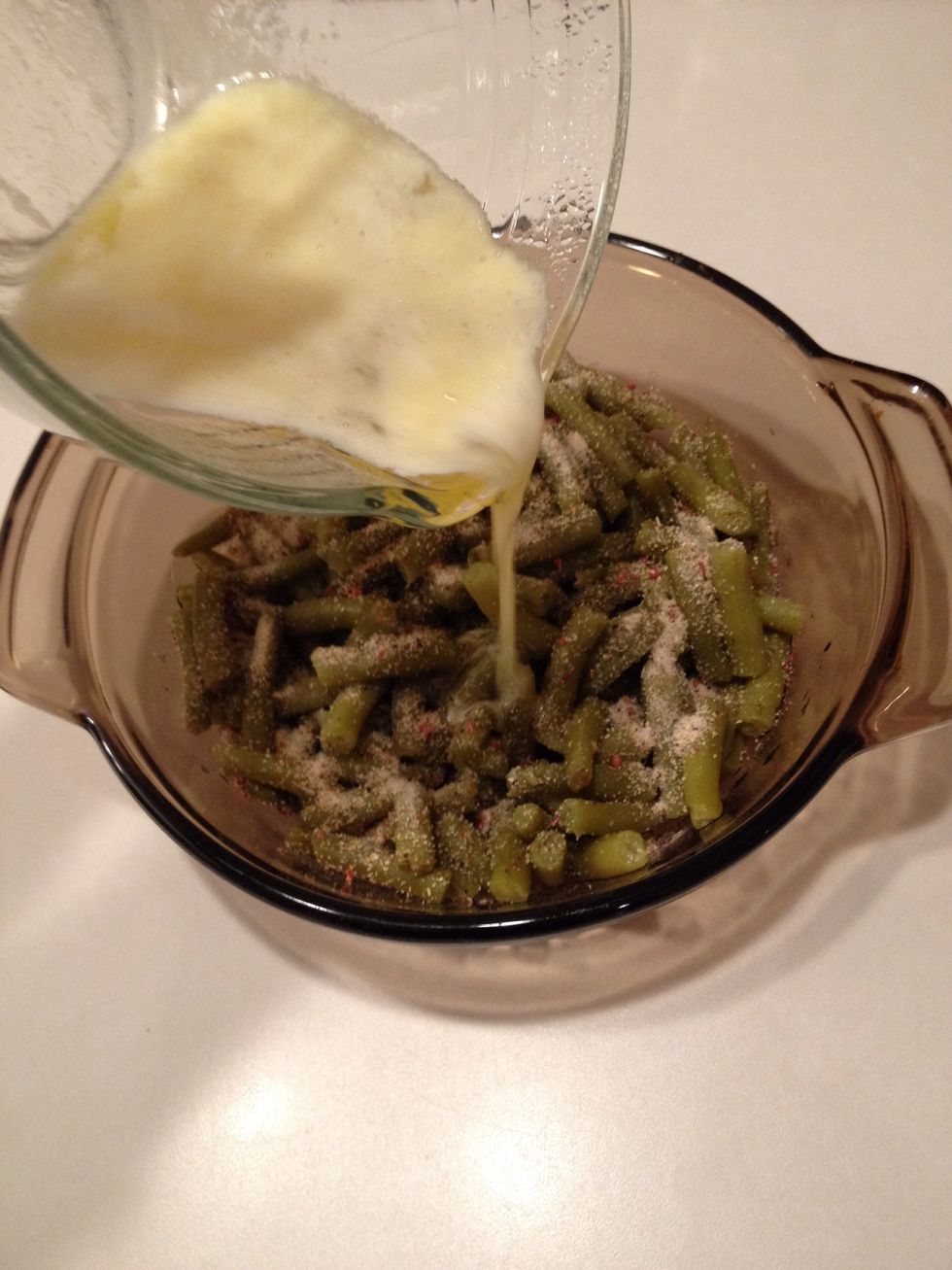 Pour melted butter over green beans.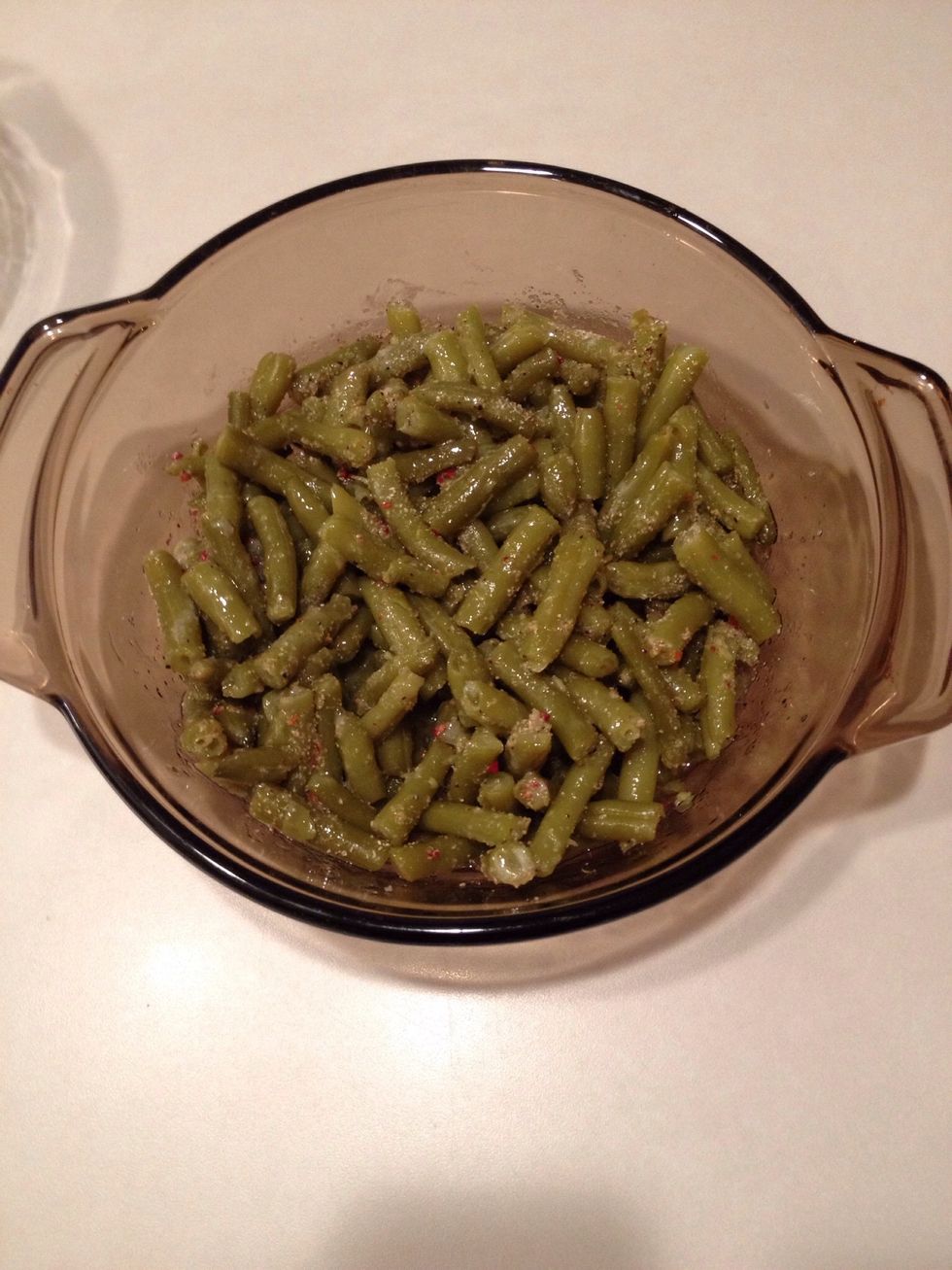 Stir to coat all beans with seasoning and butter.
Place dish in oven and bake for 30 minutes.
Serve and enjoy!
2.0 Cans cut green beans, drained
1.0 Package dry Italian seasoning
2/3c Butter, melted