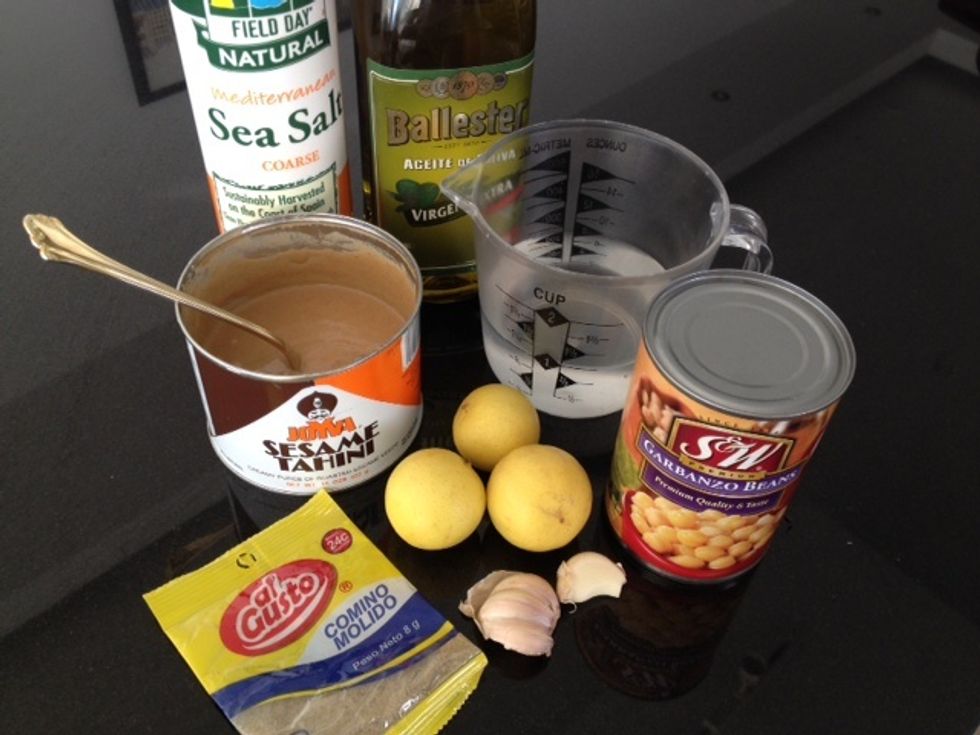 These are the basics. Use your own brands if you like. (The cut off part is a packet of cumin.)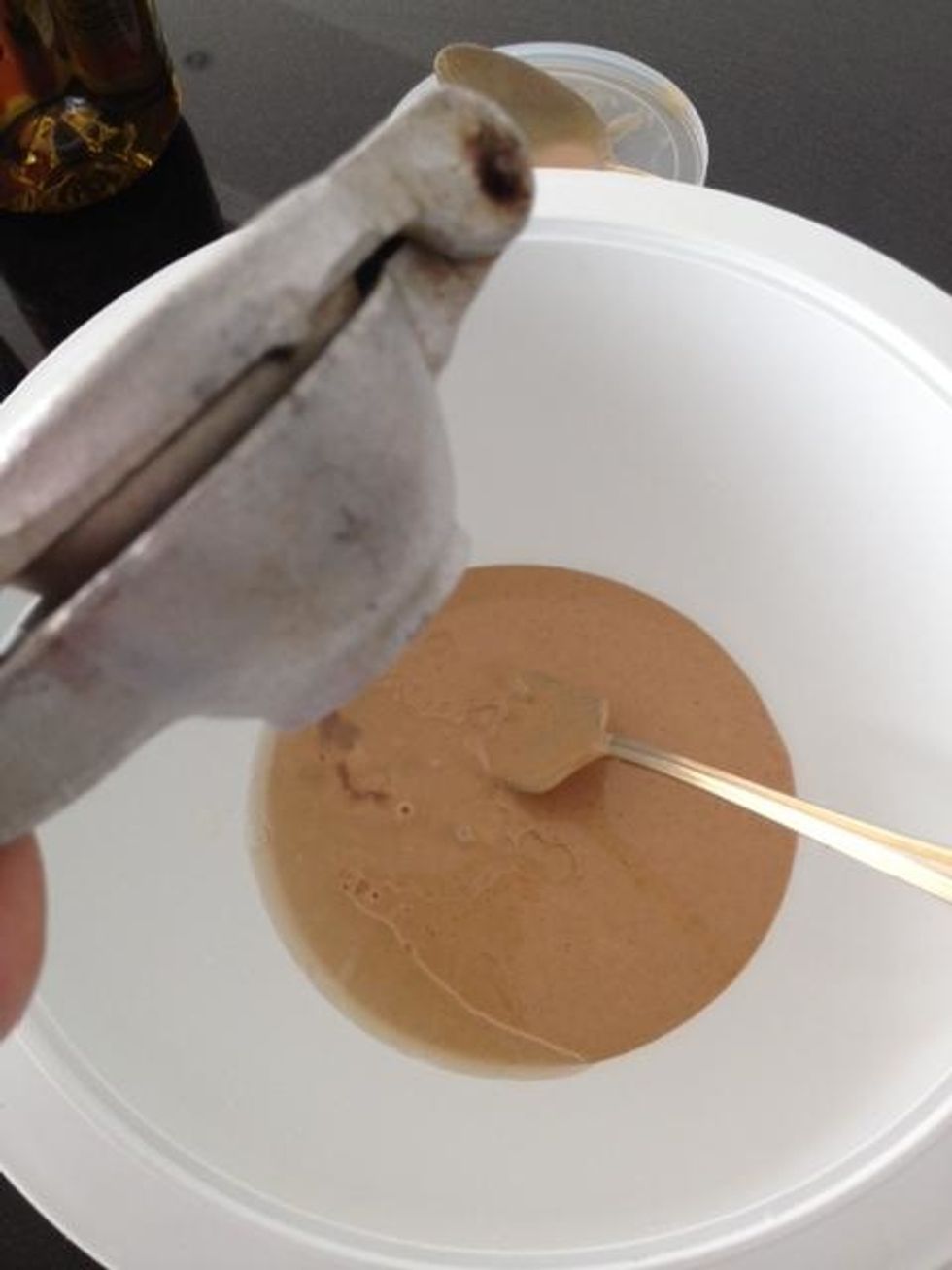 This is about 1/3 to 1/2 cup of tahini. Add a little water, a clove of garlic, about a tsp of cumin, and some salt. Start stirring to mix.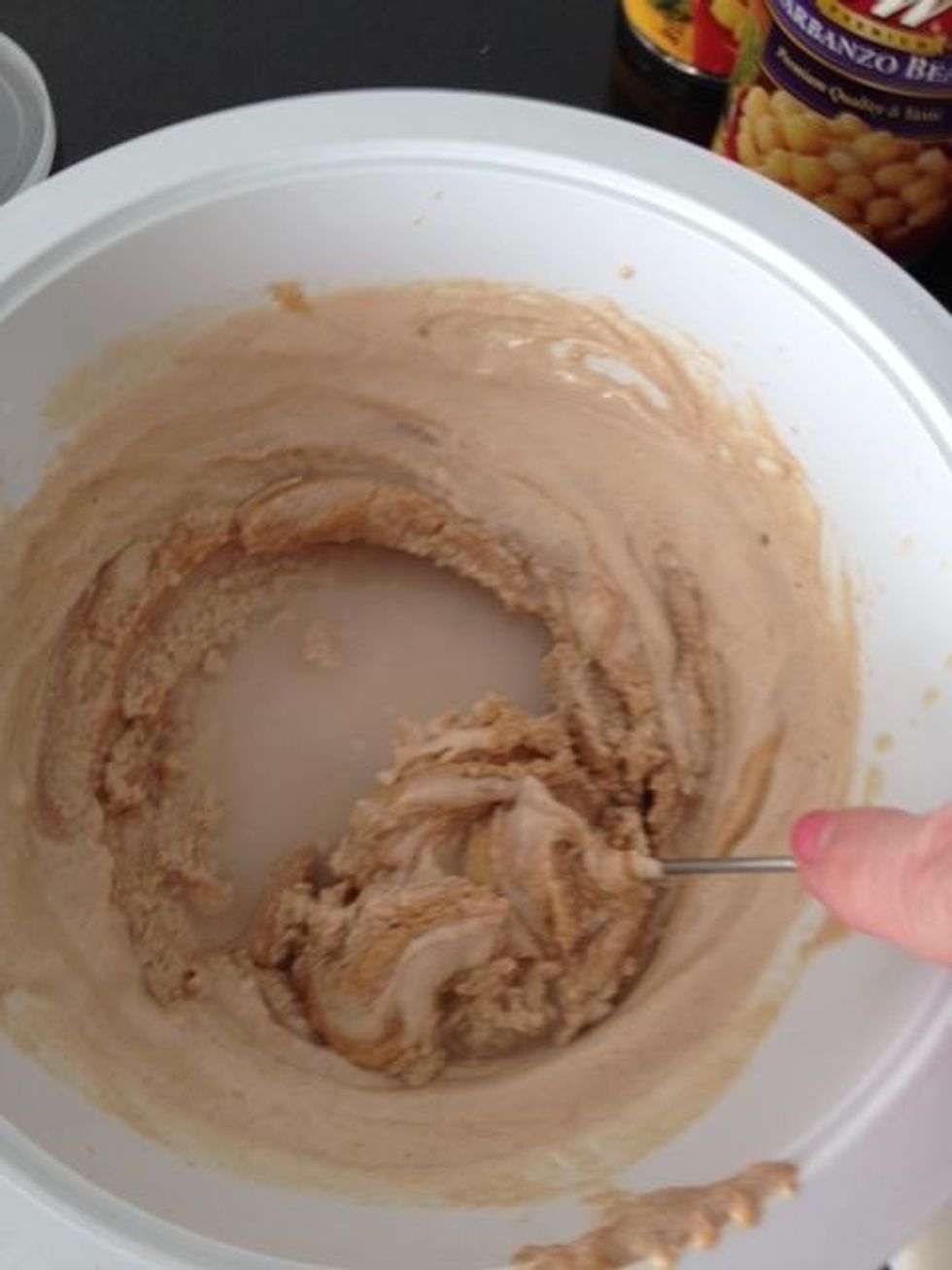 The mix goes hard at first. Keep adding liquids, and seasonings till you reach the taste and consistency you like. This'll take about 10 minutes. You want the consistency of bottled ketchup.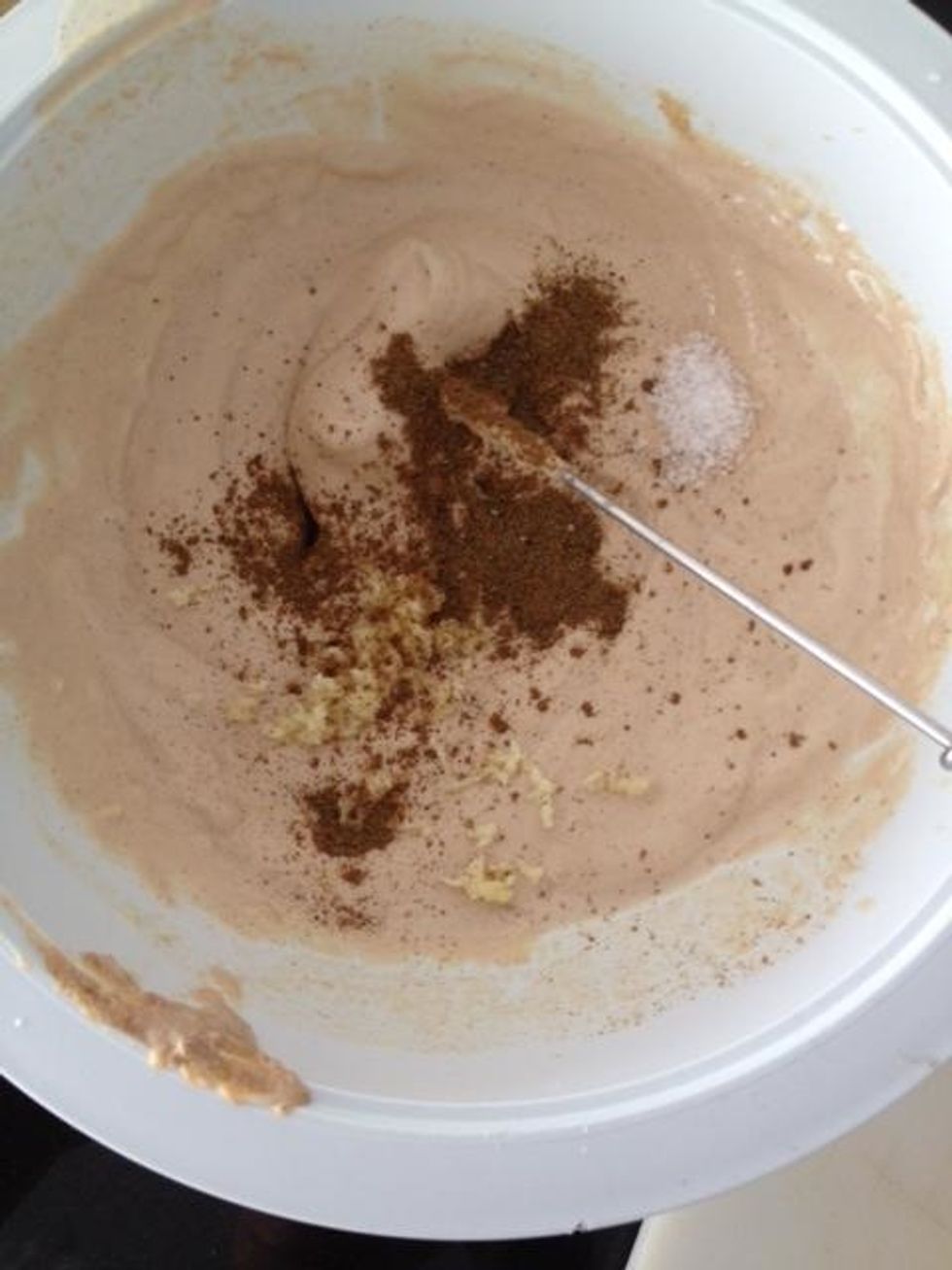 See how light and creamy it's getting? Keep adding seasonings to your taste. (Note - we used the entire little package of cumin and more garlic.)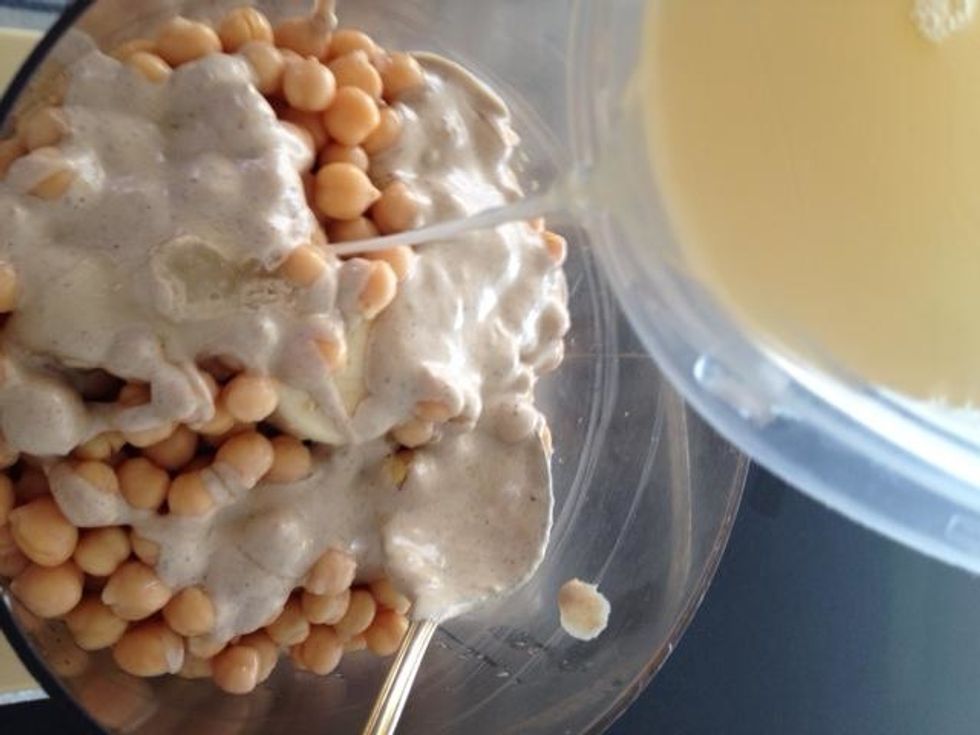 Add 2 cans of drained garbanzo beans to food processor. Add in tahini sauce (about 1/2-3/4 C), garlic, cumin, salt, lemon juice, about 1/3 C water and process. Stop and taste test. Process till silky.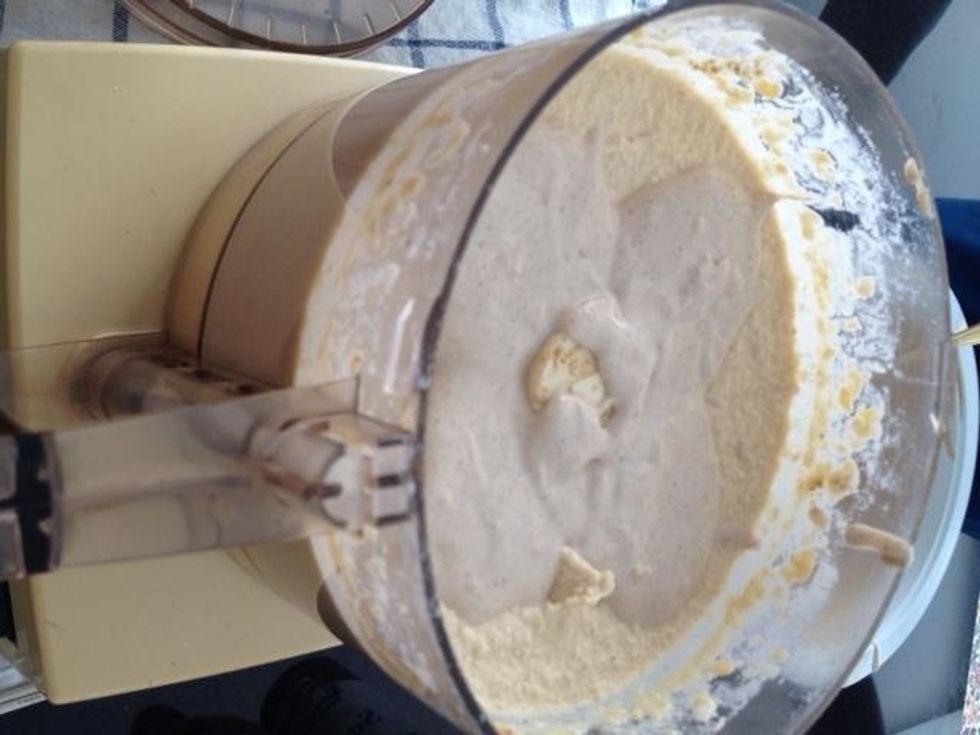 (Sorry about the sideways view!) Keep processing, adding more tahini, water, and seasonings to taste.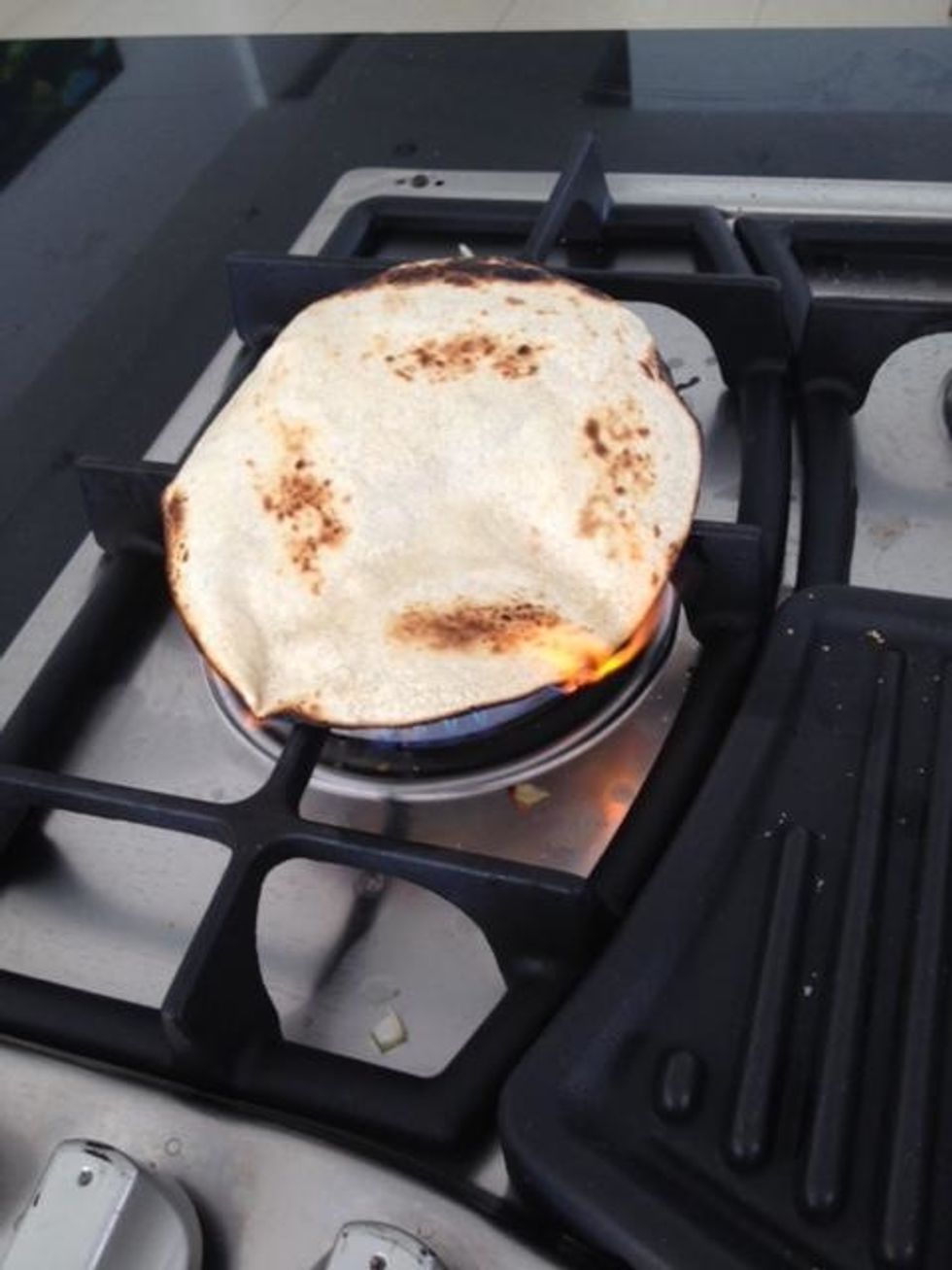 Grill a tortilla on your burner (it'll work on electric too) till it's toasty and scorched. Plate your hummus by spreading it out over a plate, drizzle olive oil, sprinkle paprika. Serve with lemons.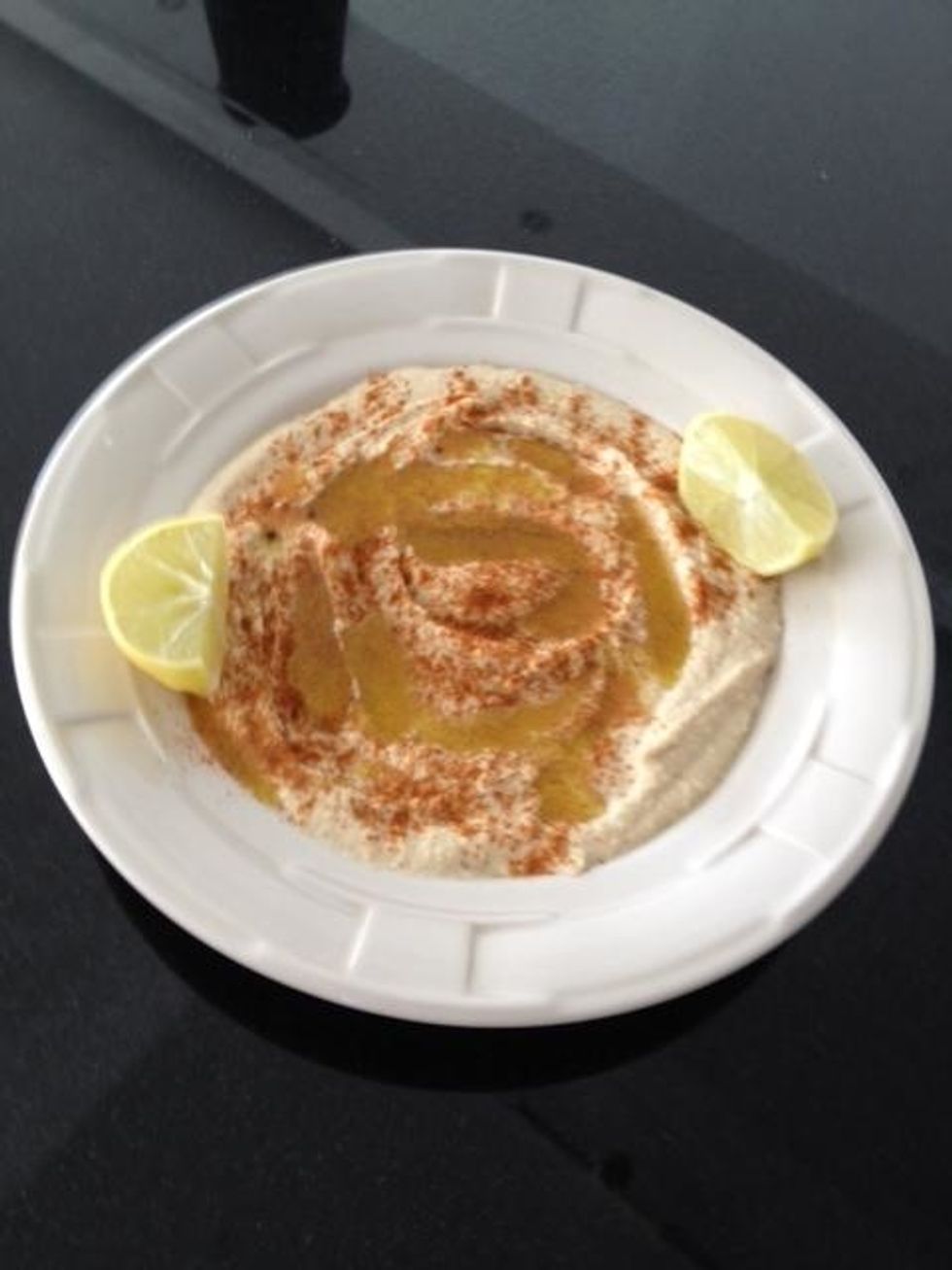 Eat and enjoy!
1.0 container Tahini puree
garlic cloves
lemons
olive oil
water
sea salt
cumin
2.0 cans garbanzo beans
paprika
save some garbanzo water
1.0 pkg flour tortillas