First, make the cupcakes. They can be any flavor. When they are cooled, frost them with your preferred color of frosting. I chose white.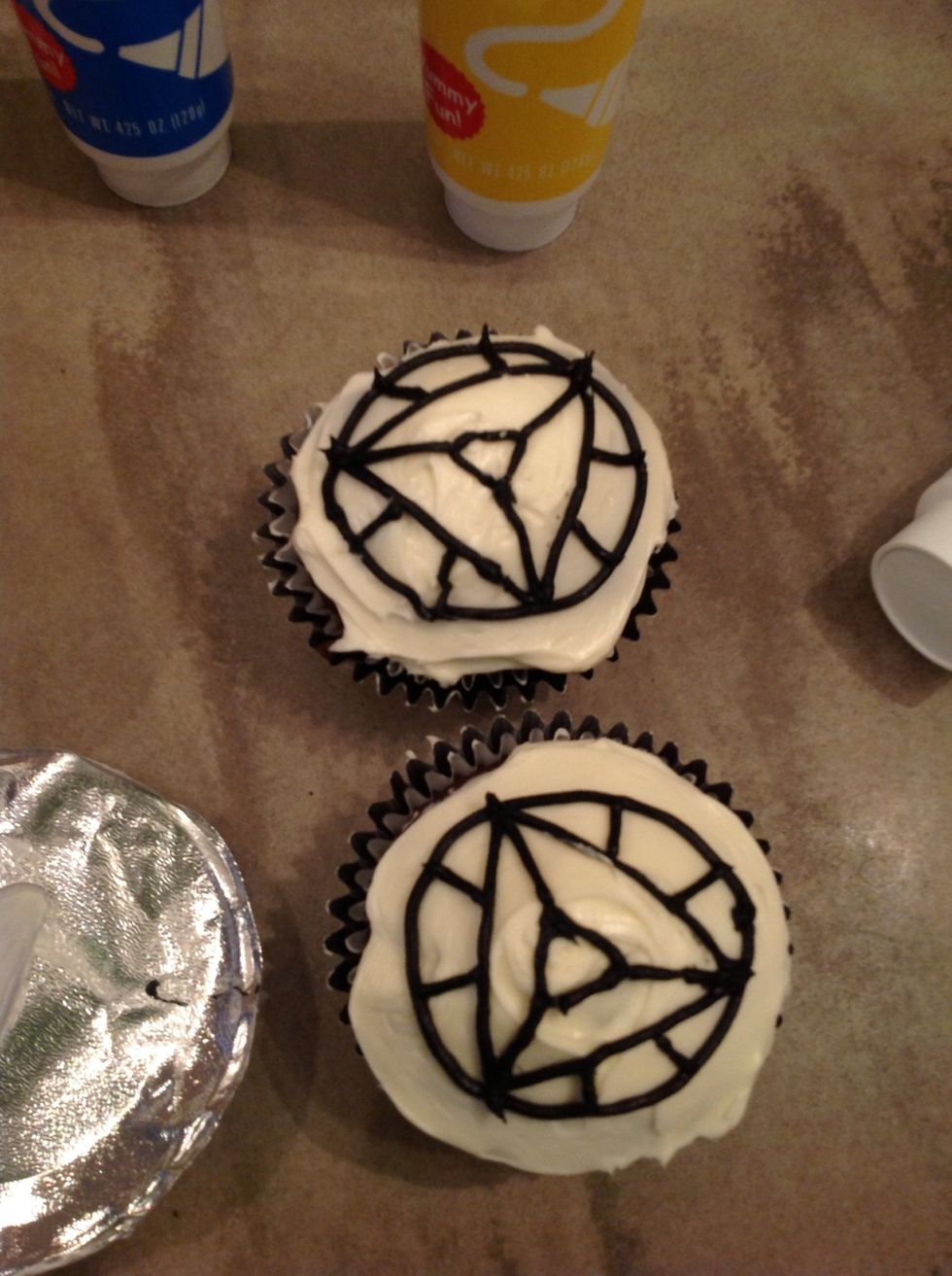 Then, draw the outline of the arc reactor on them.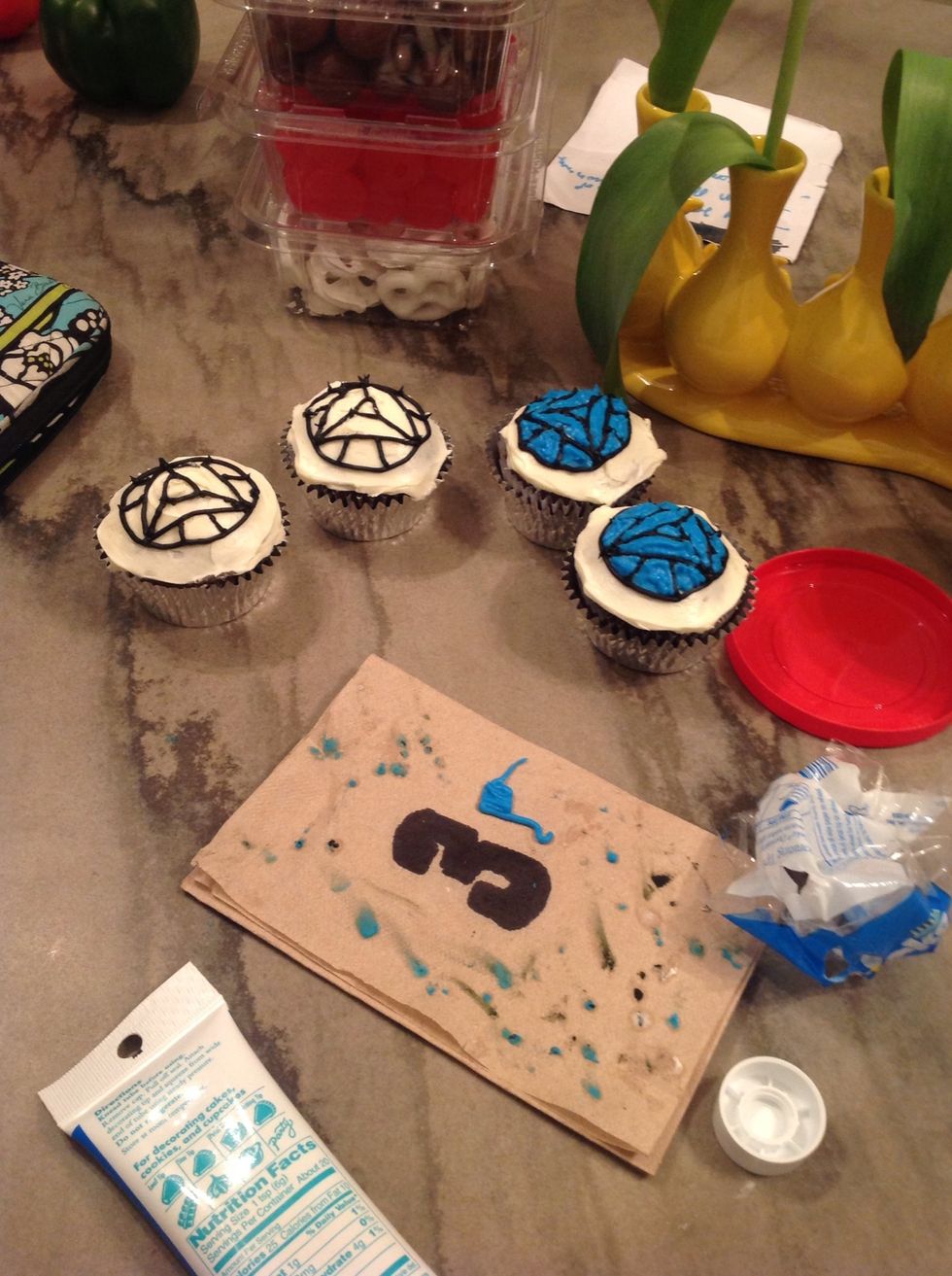 Then, fill them in with a light blue frosting, most likely out of a tube.
There you have it! I did "3" cupcakes as well, in honor of Iron Man 3 coming out on May 3rd.
Drawing frosting (tubes)
All needed ingredients for cupcakes
Etc, etc