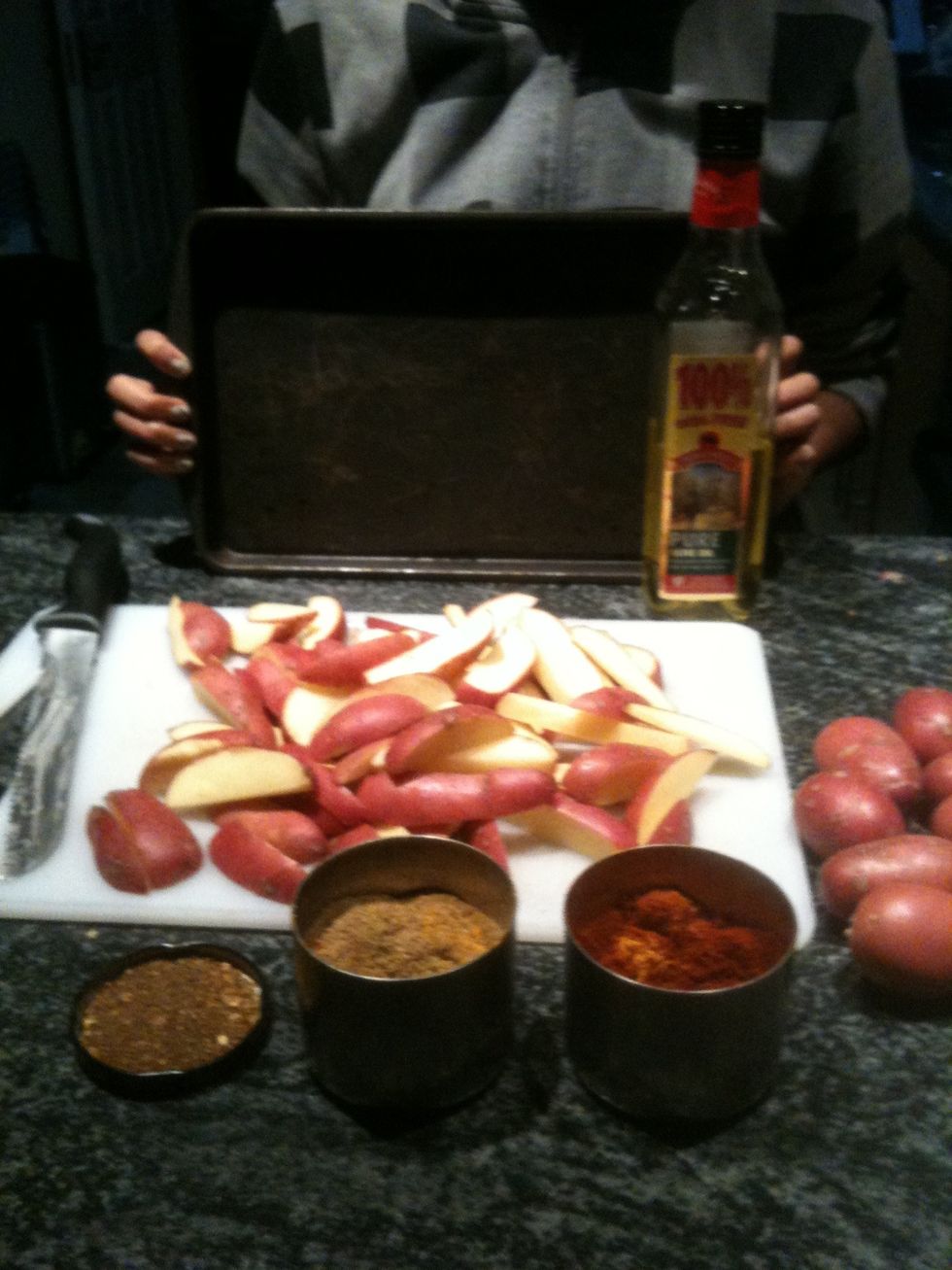 Gather your supplies!! Pre-heat the oven on 180 deg while u r preparing!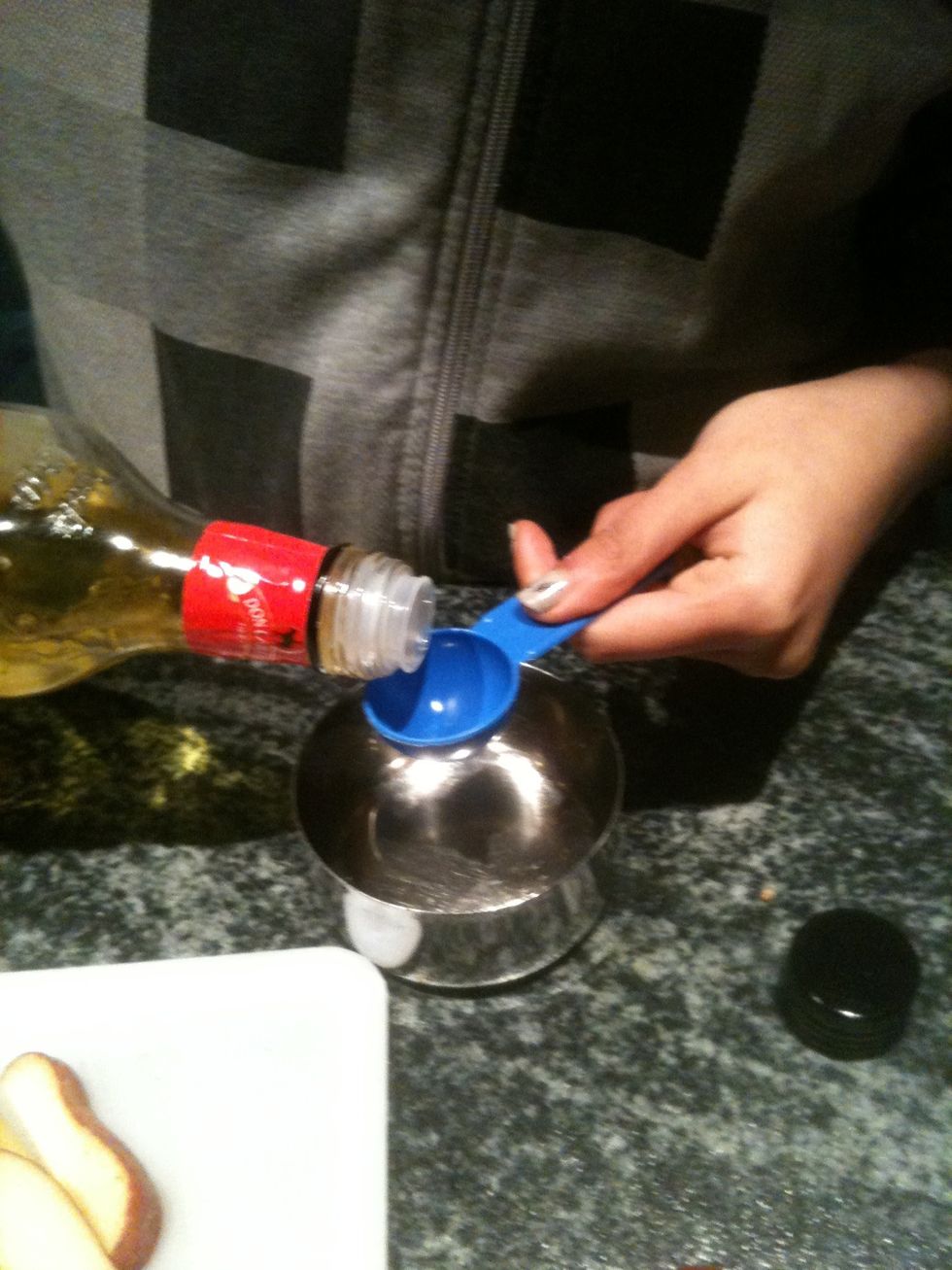 Depending on the amount of potatoes put some olive oil into a mixing bowl- I used 3tbs of oil for aprox 60g of potatoes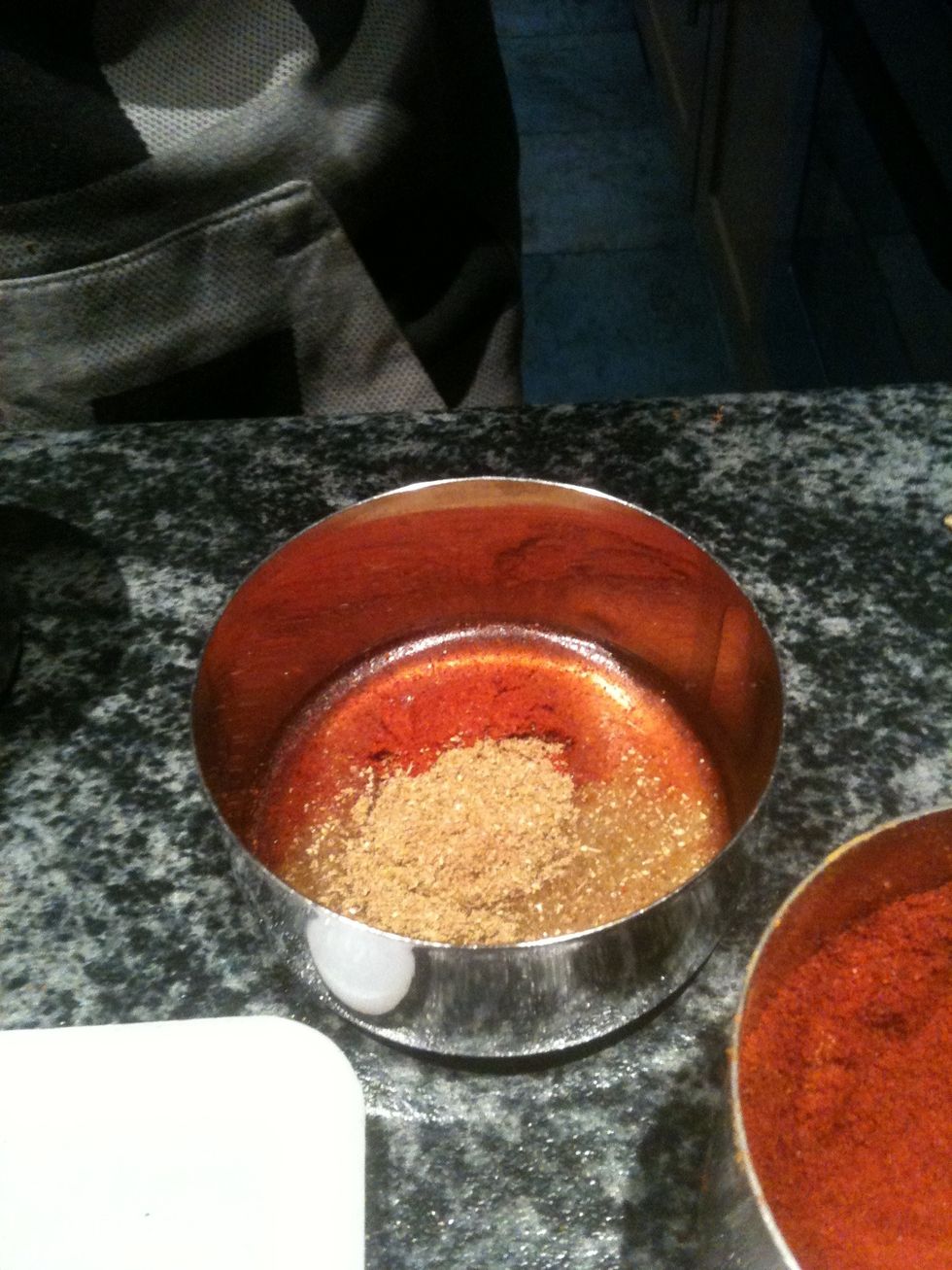 Than add 1 tbsp of chilli powder & coriander powder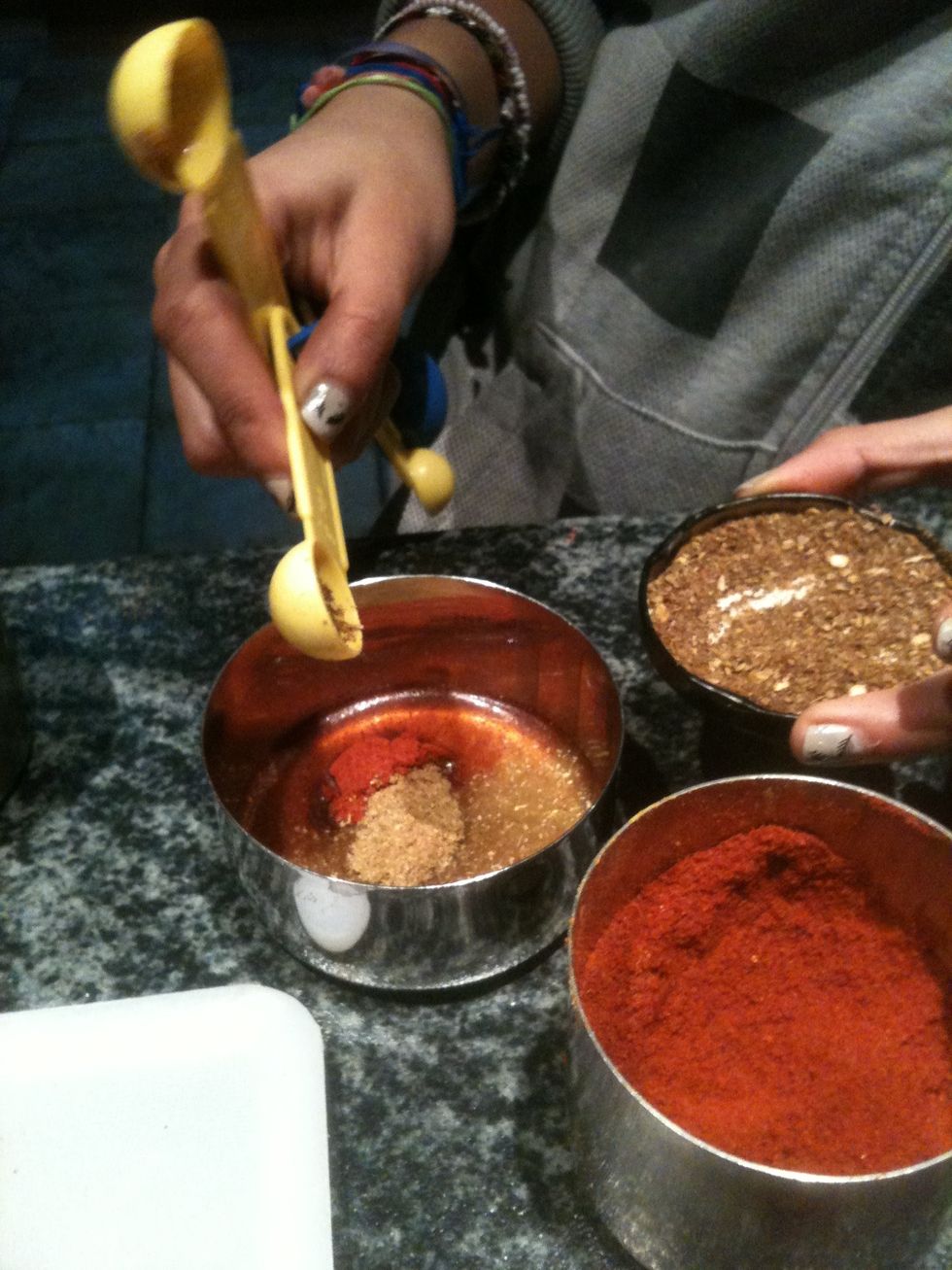 Add 1/2 tsp of Oragano mix.. And mix well!!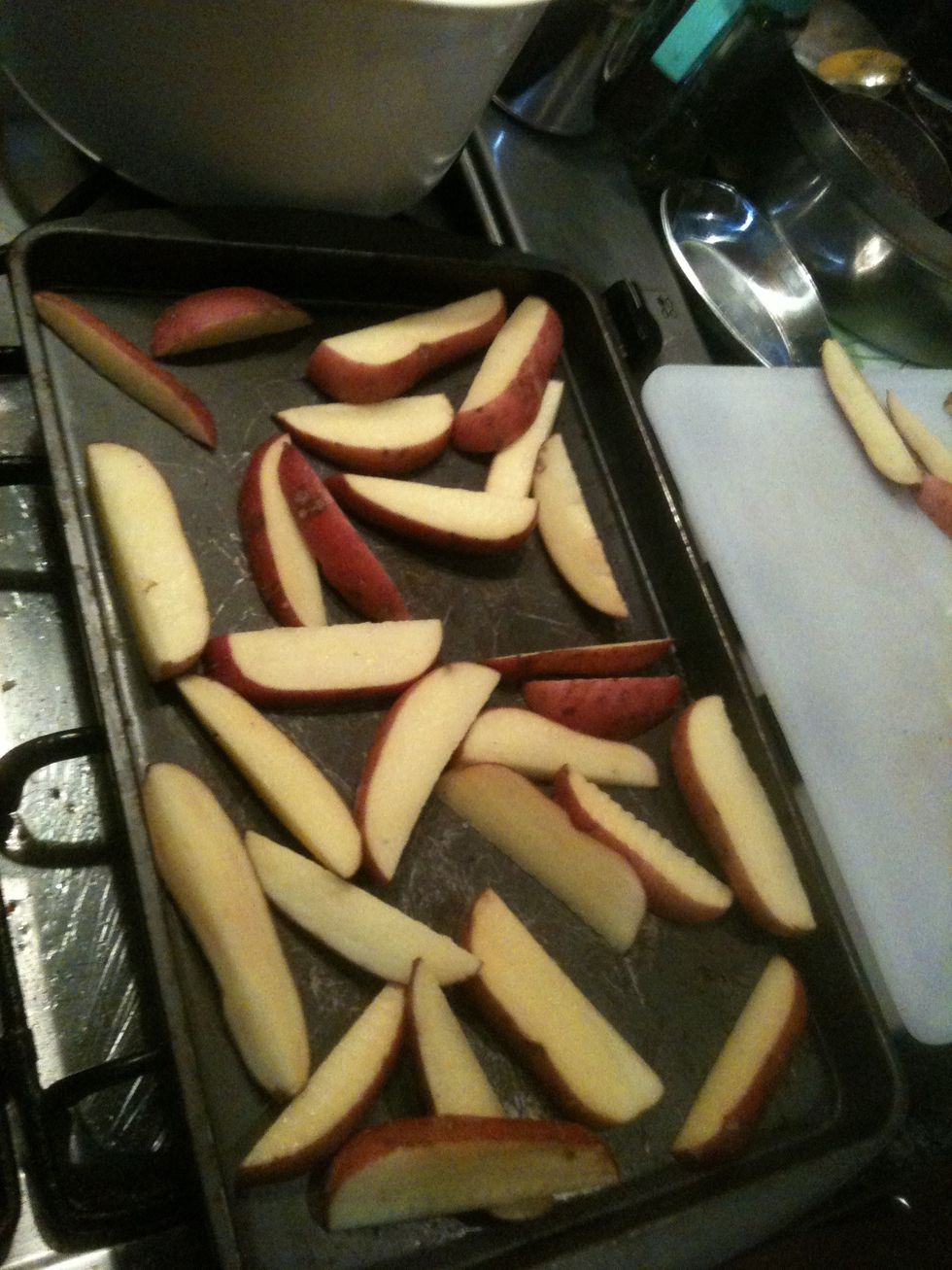 Put the sliced potatoes in a baking tray!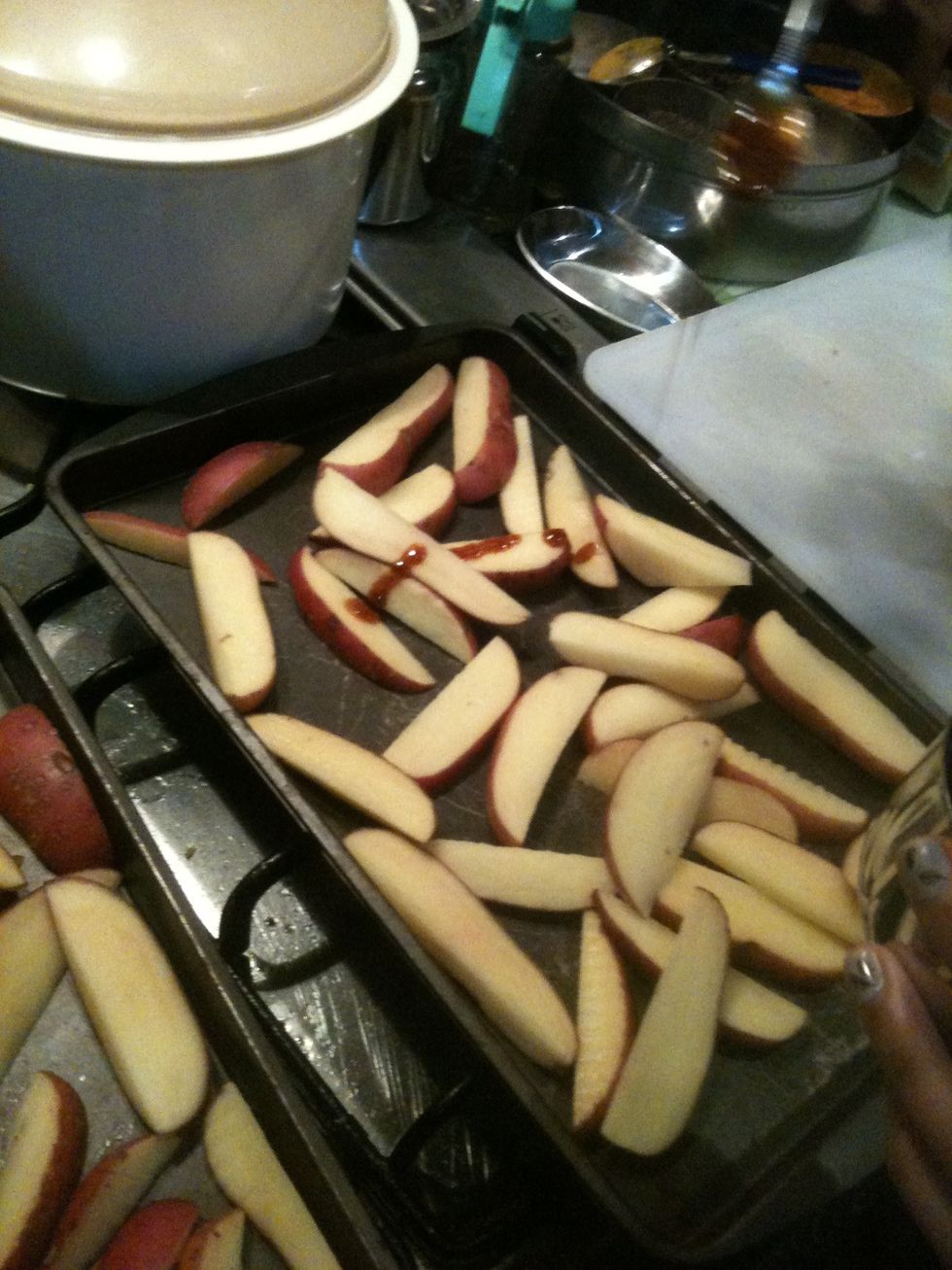 Drizzle the oil mixture on them! Mix well!
Put it in the oven for 45 mins at 180 deg.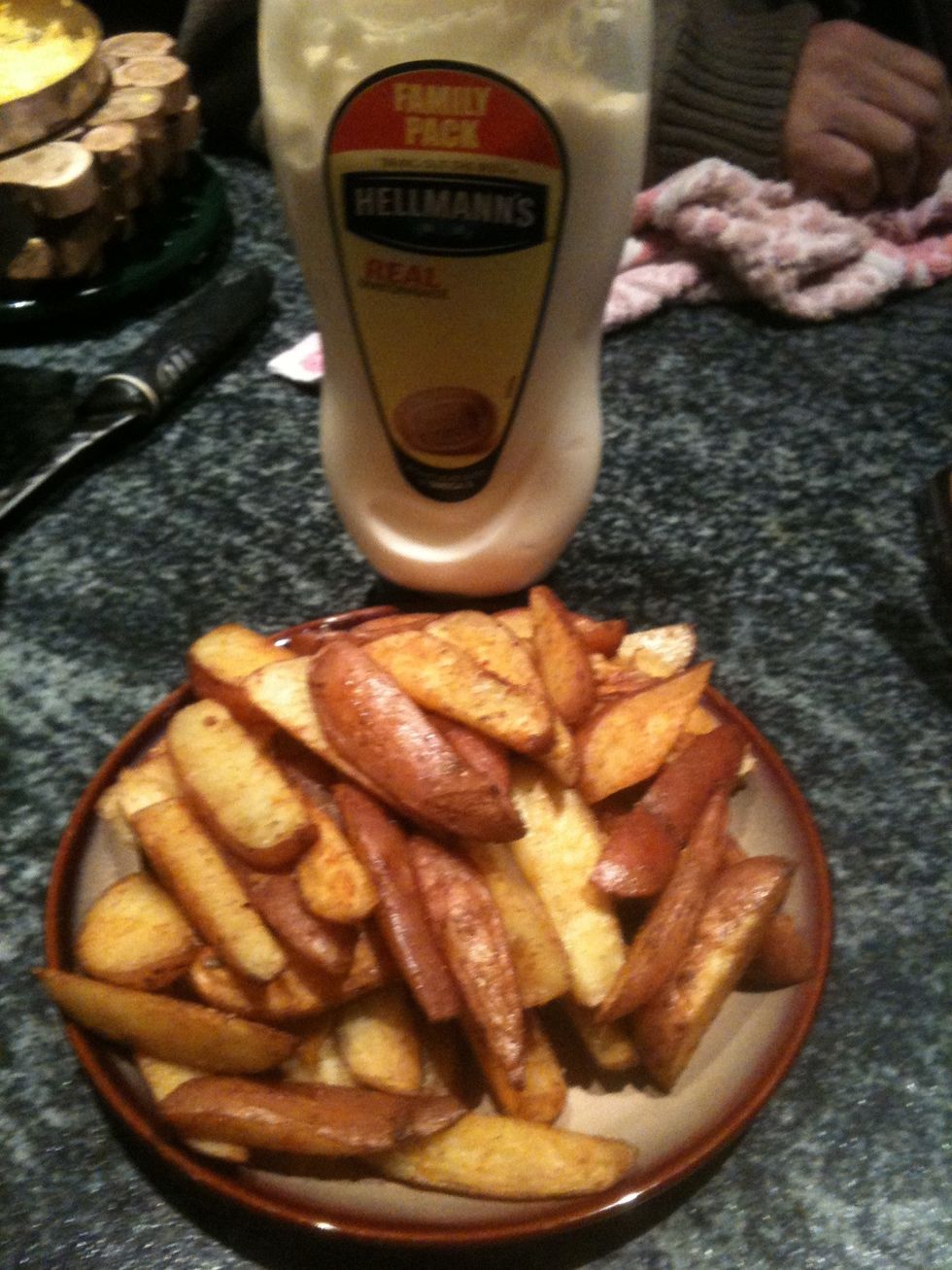 All done :D .. I like mine with Mayo!
50g Irish rooster potatoes/ or any!
Olive oil
Chilli powder/ parprika
Coriander powder
Oregano mix