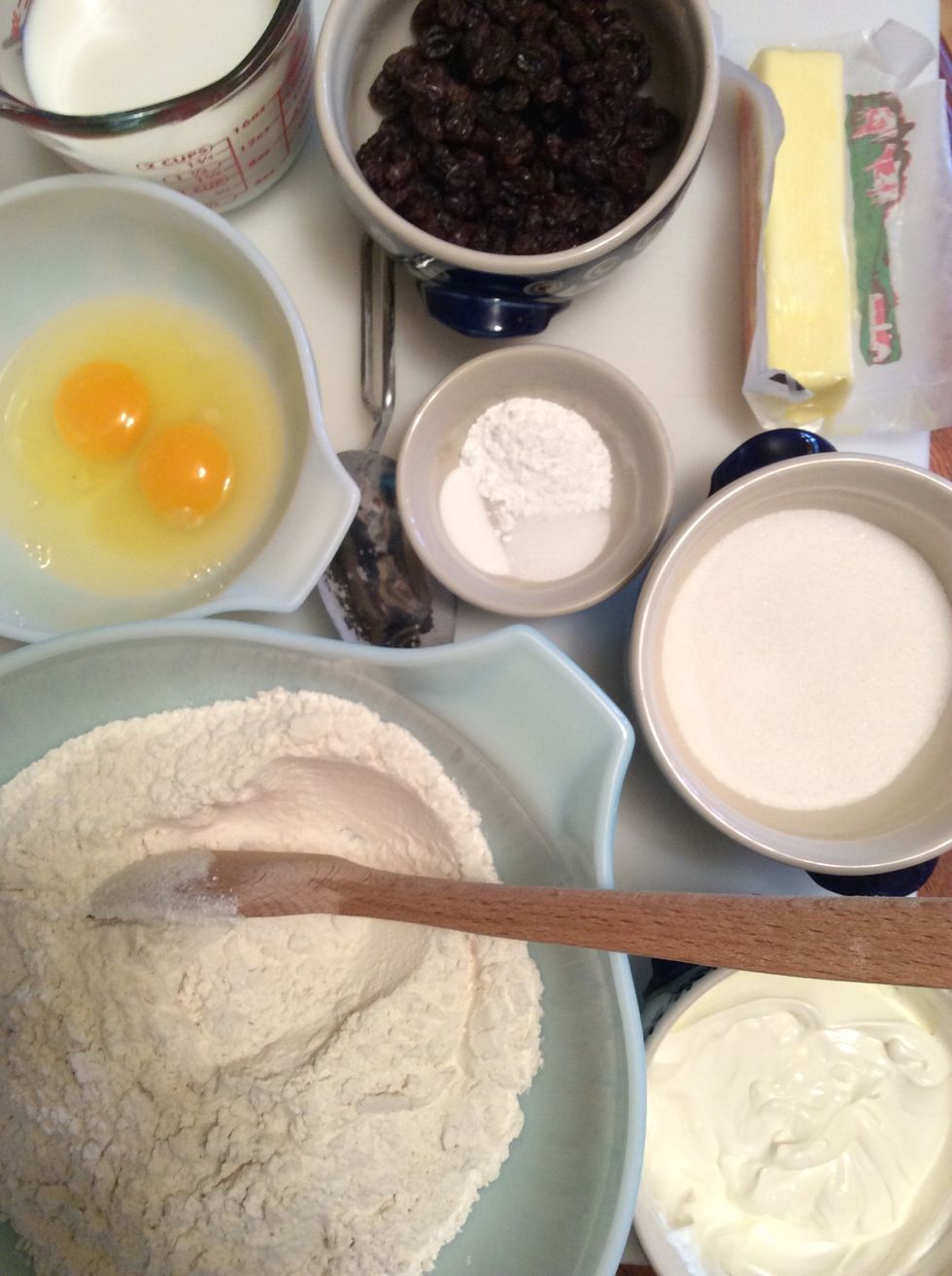 Gathered ingredients; 4 c flour in large bowl, 1/2 c sugar, 4 oz soft butter, 1 tsp baking soda, 2 tsp baking powder, 1/2 tsp salt, 2 eggs, 6 oz milk, 6oz sour cream, 8 oz raisins.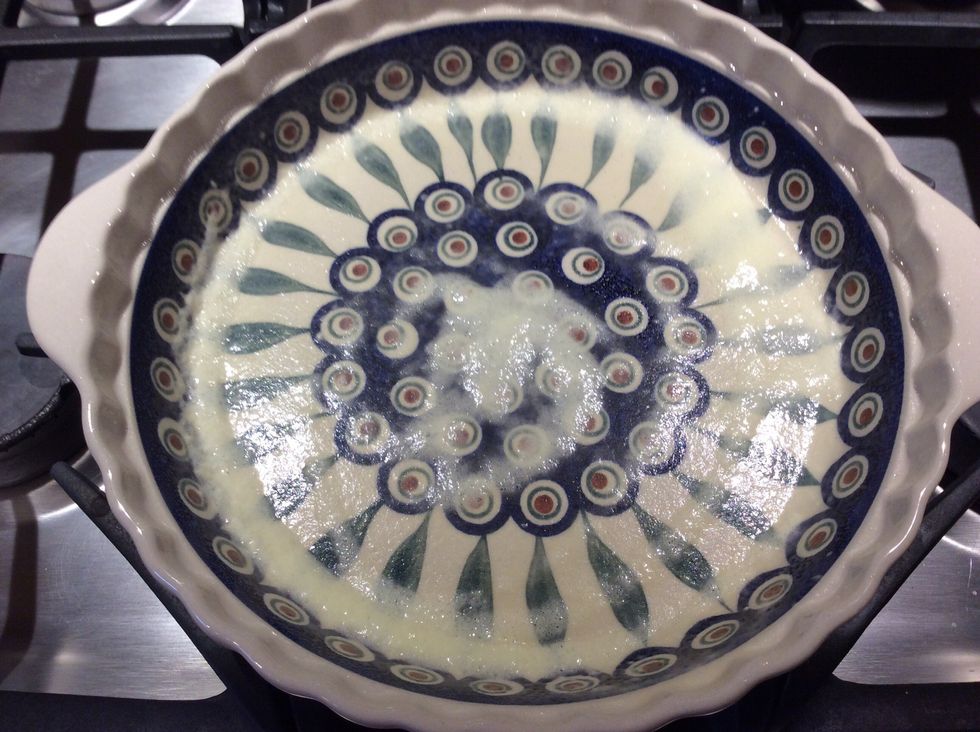 Spray baking dish and set aside.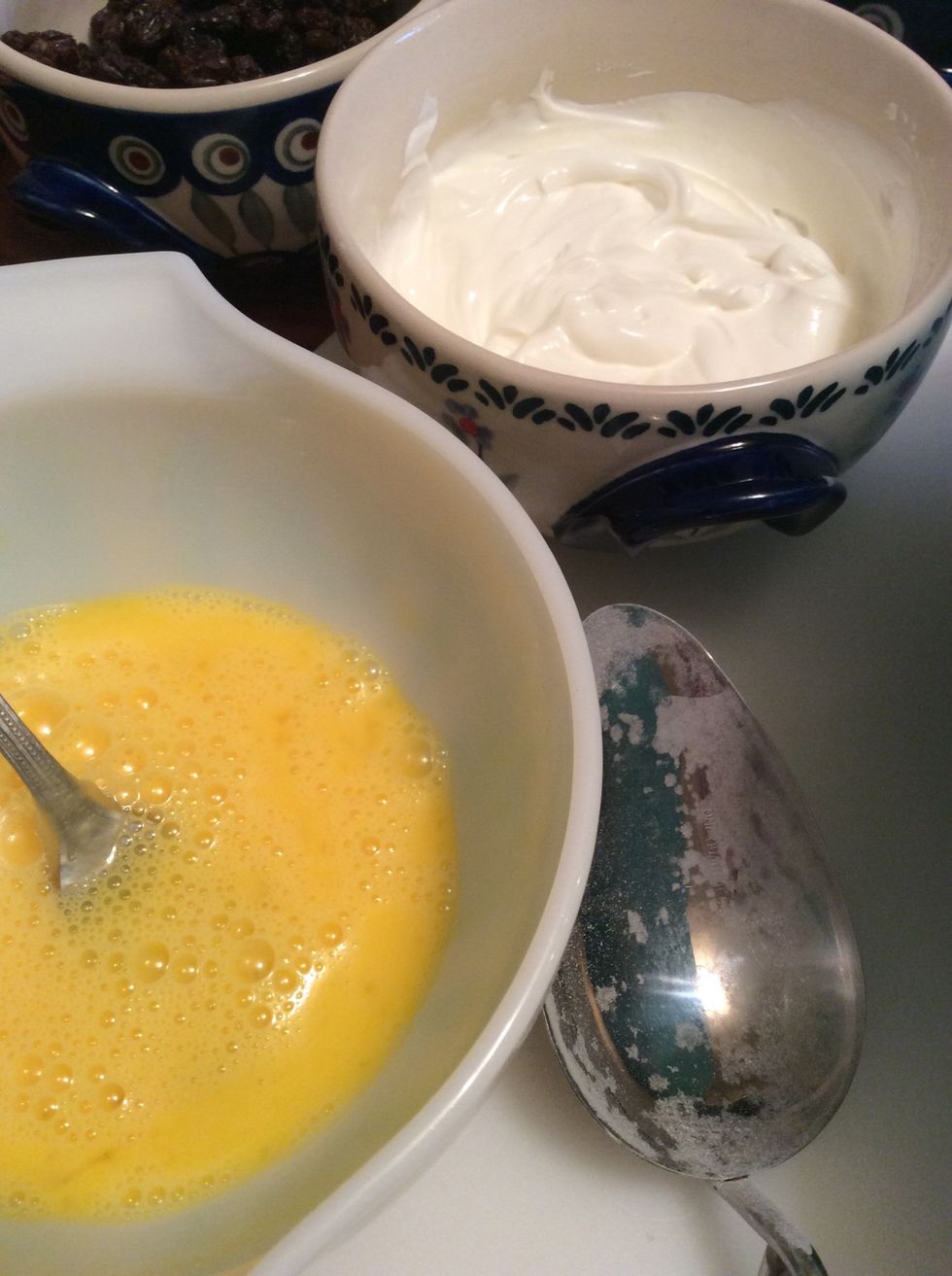 Beat 2 eggs and set aside.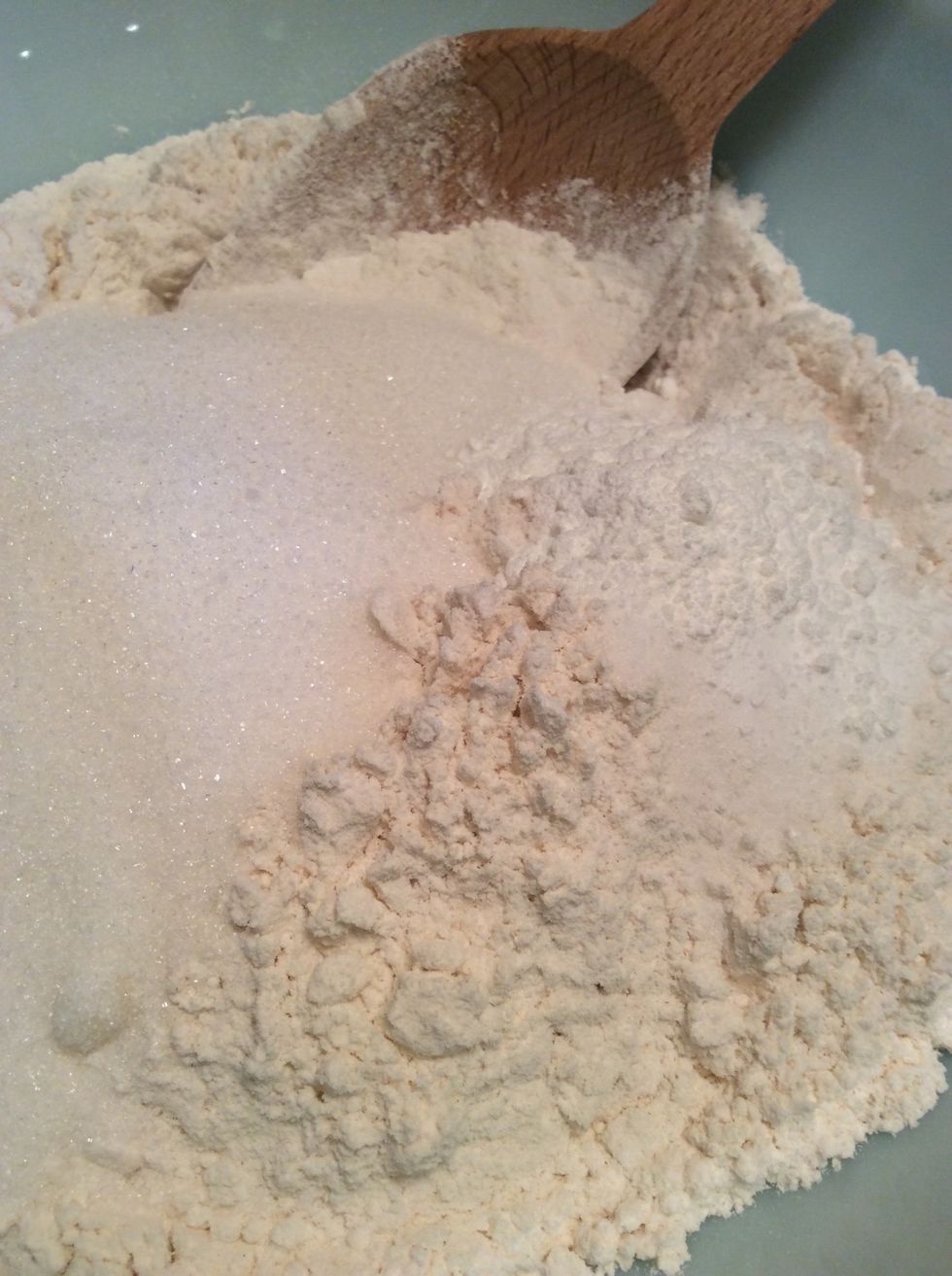 To the flour add; 1/2 cup sugar, 1/2 tsp baking soda, 2 tsp baking powder and 1/2 tsp salt.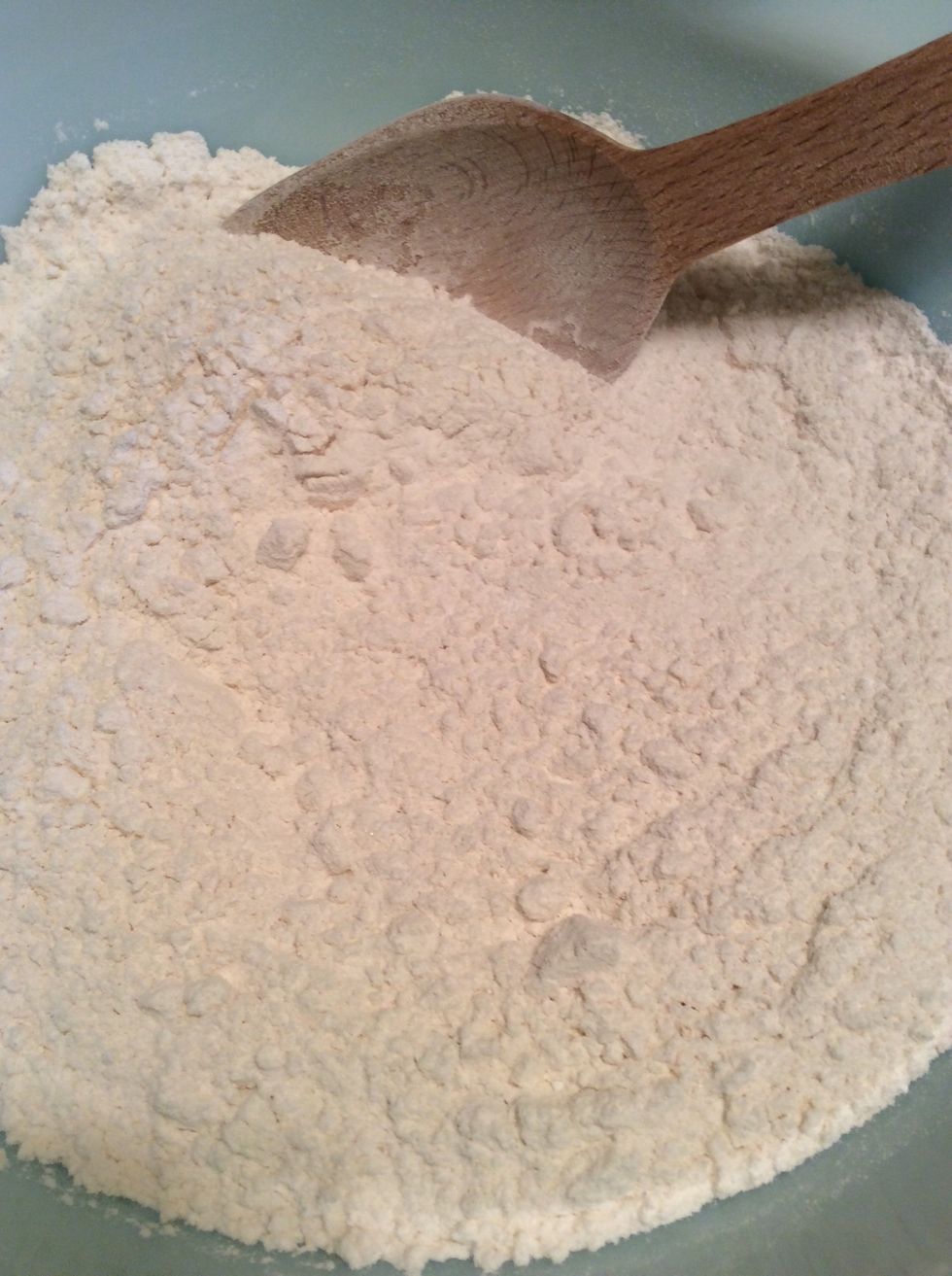 Lightly blend together.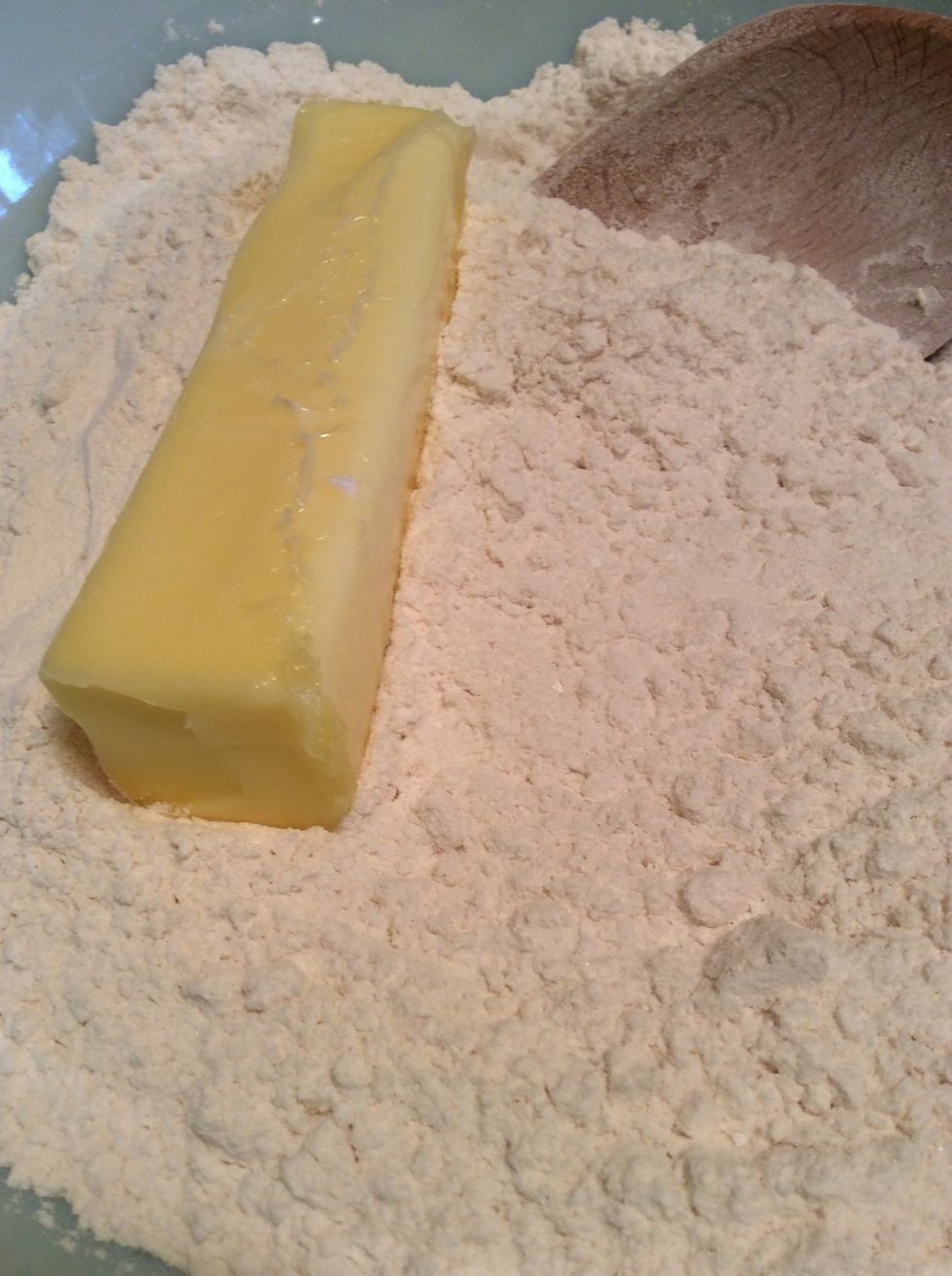 Add soft butter and blend in with hands.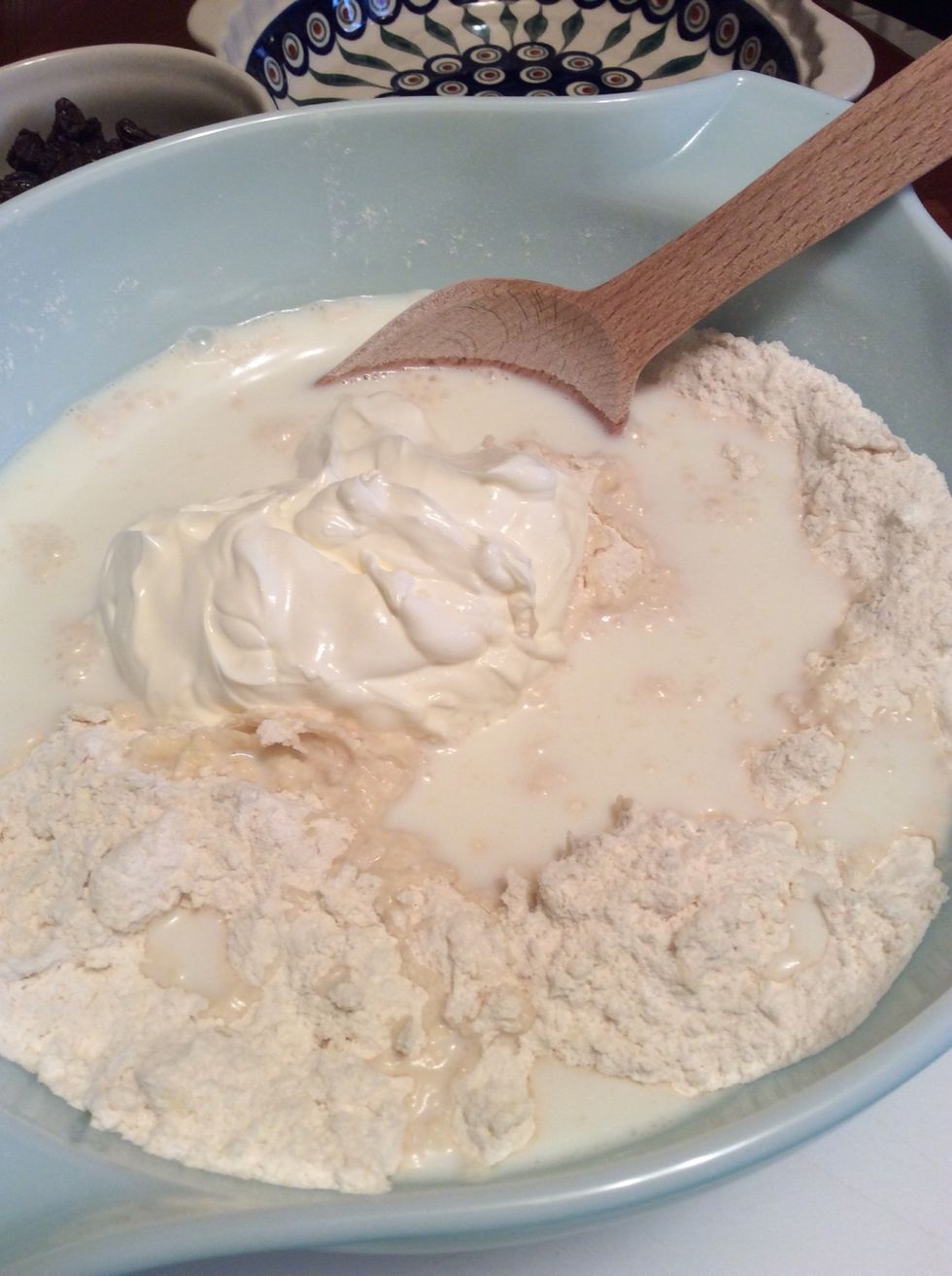 Add sour cream and milk.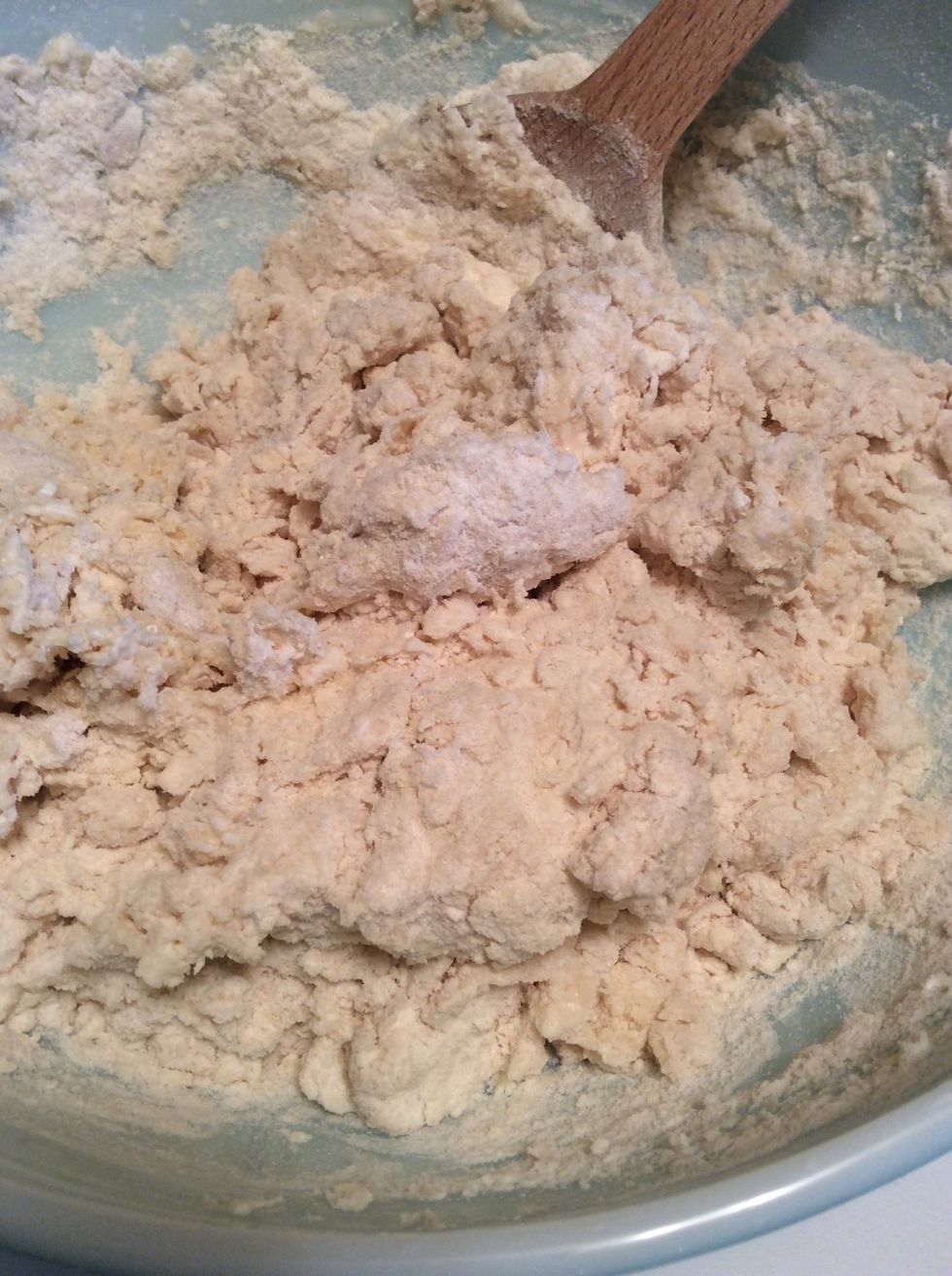 Stir together, it will be heavy and thick. At this part it doesn't have to be thoroughly blended. It will blend together nicely after the eggs are added.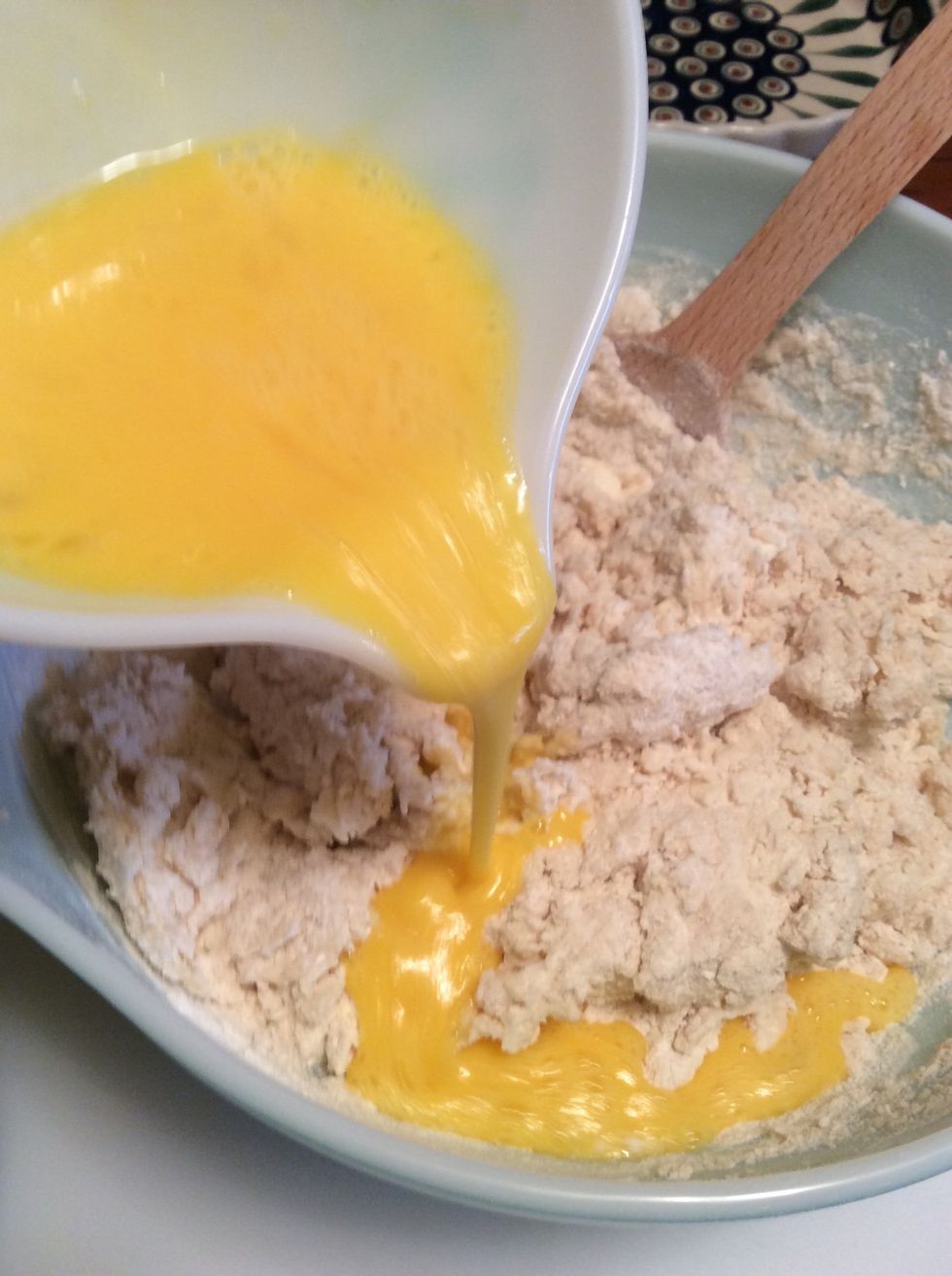 Add half the eggs. Stir.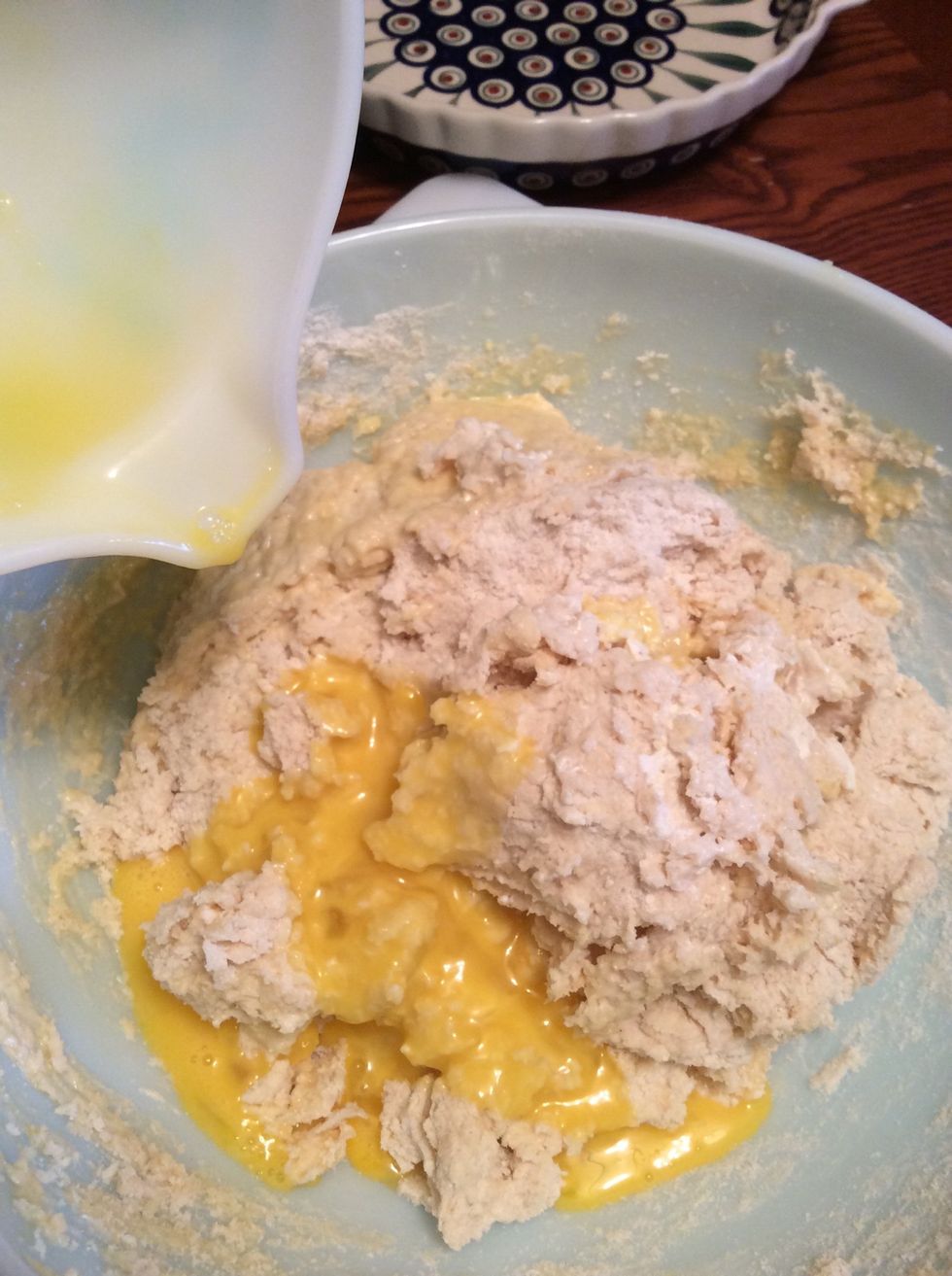 Add the other half of the eggs. And blend smooth. It's much easier to stir at this point.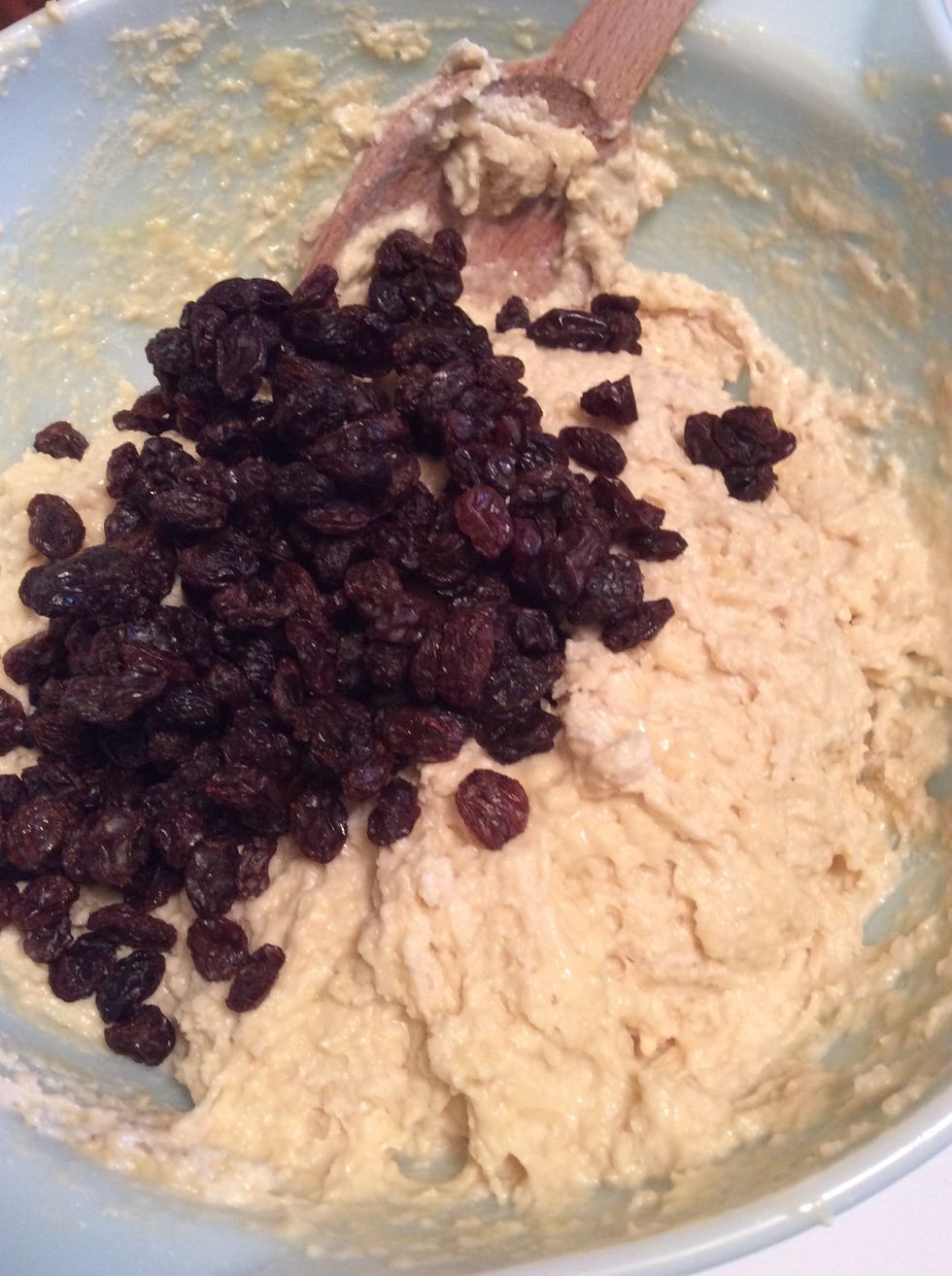 Add the raisins.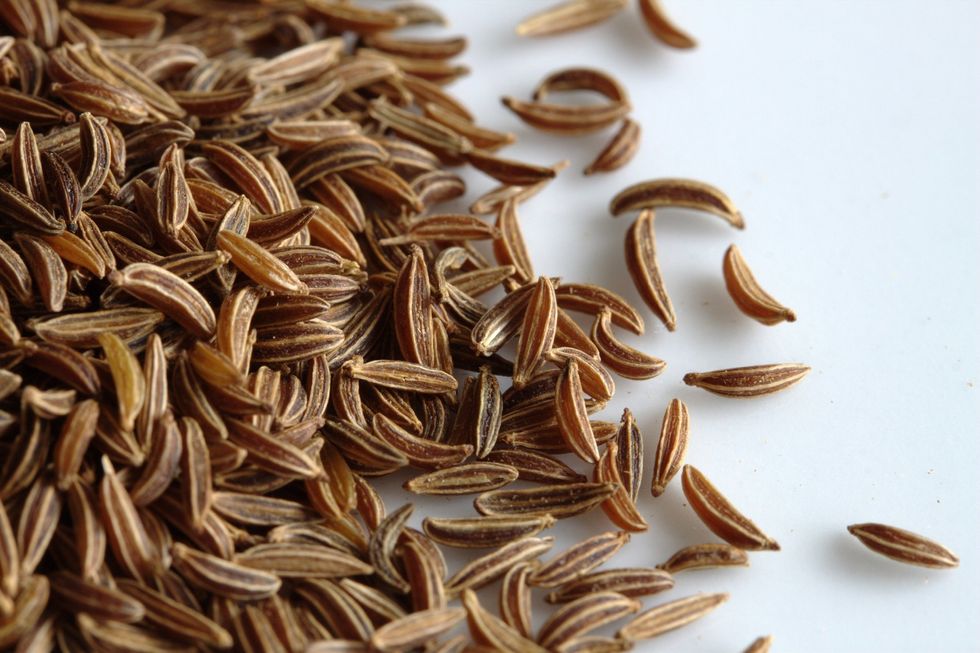 Caraway seed is optional, these will give the bread a "rye-like" taste. This was a German influence from the early settlers. I like rye bread, but I am not fond of caraway with this recipe.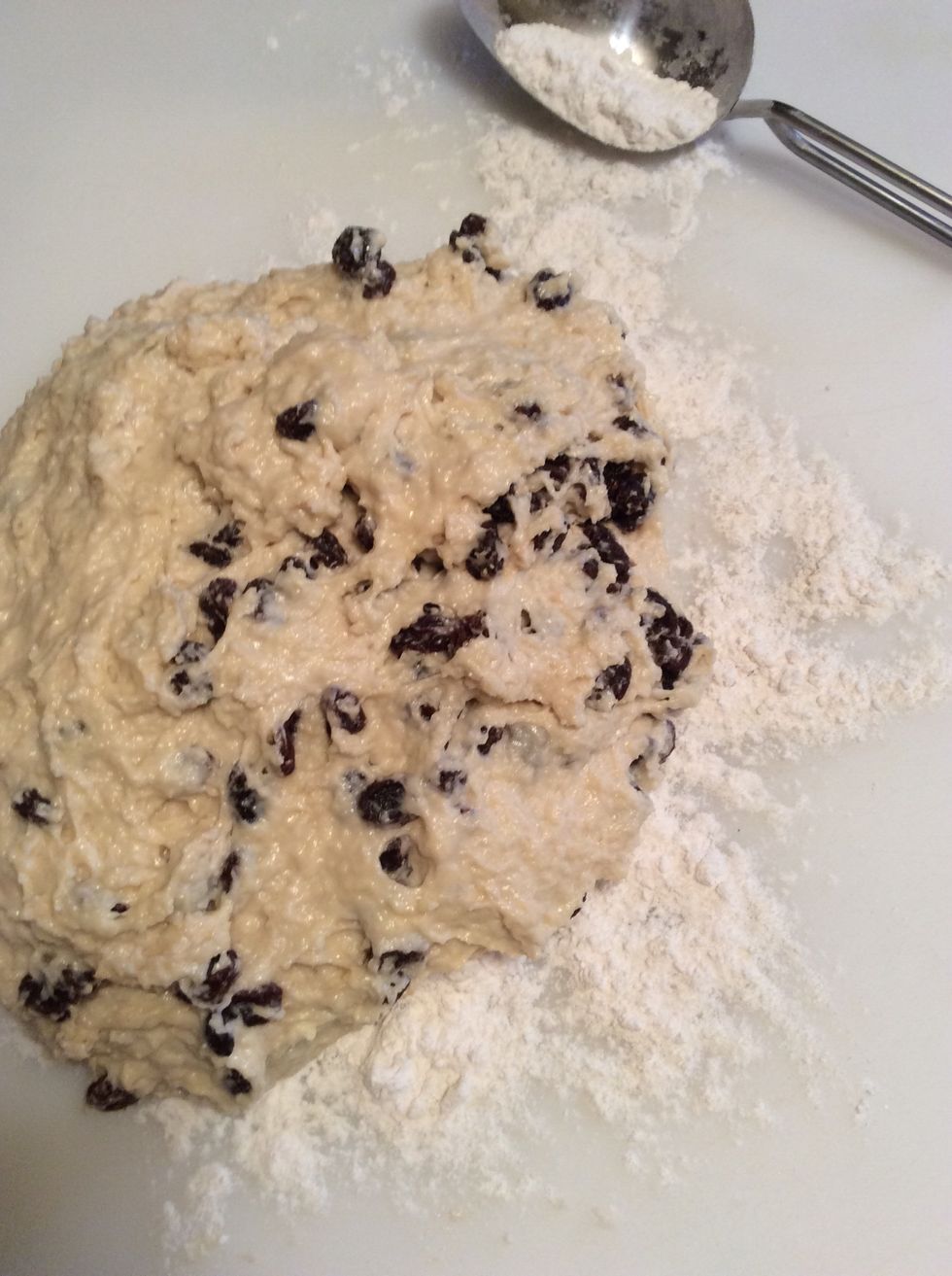 Dump soda bread out on to a well floured work surface. Work lightly and kneed slightly just enough to shape into a soft, ball shape.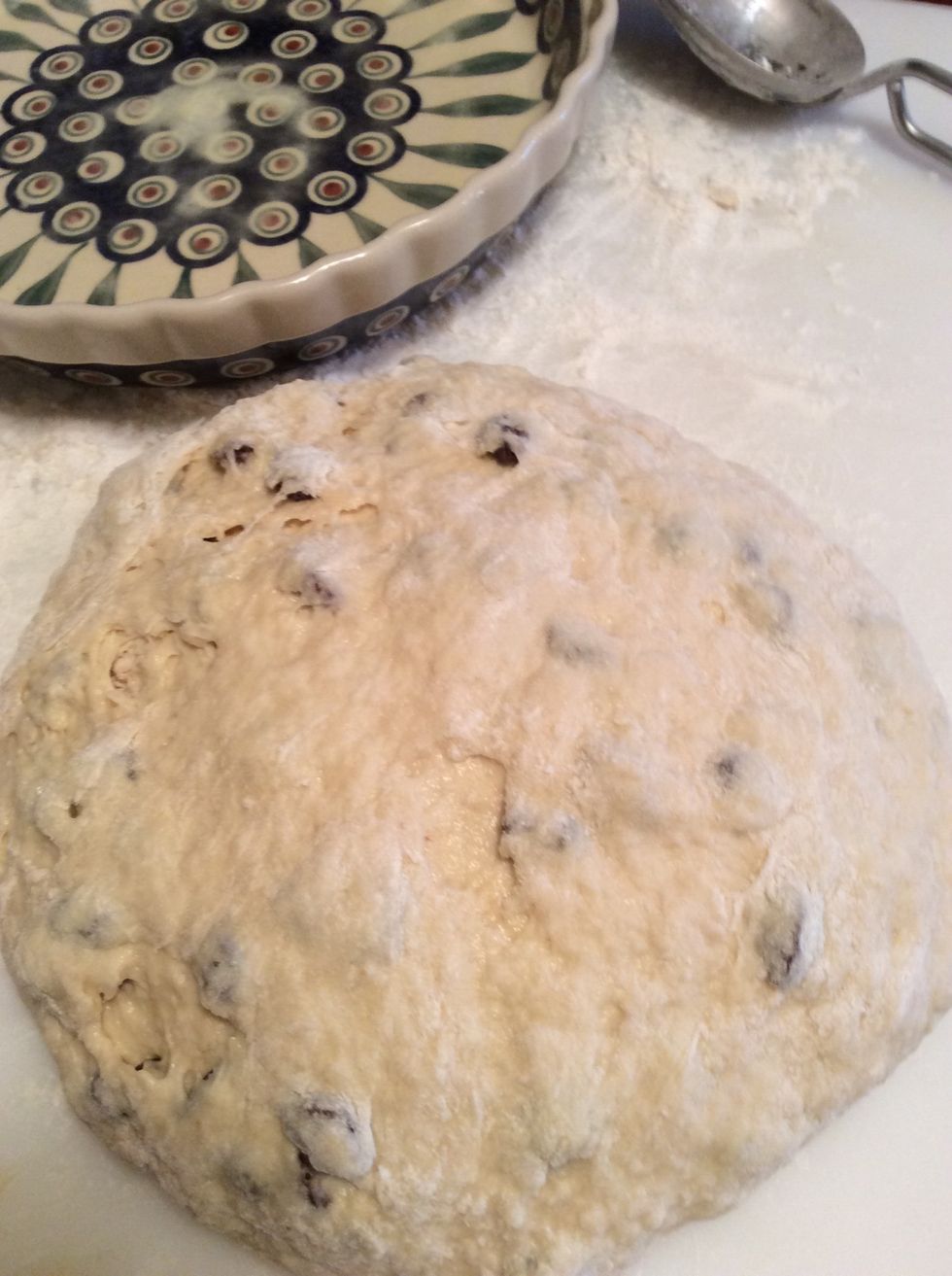 Floured dough shaped ball.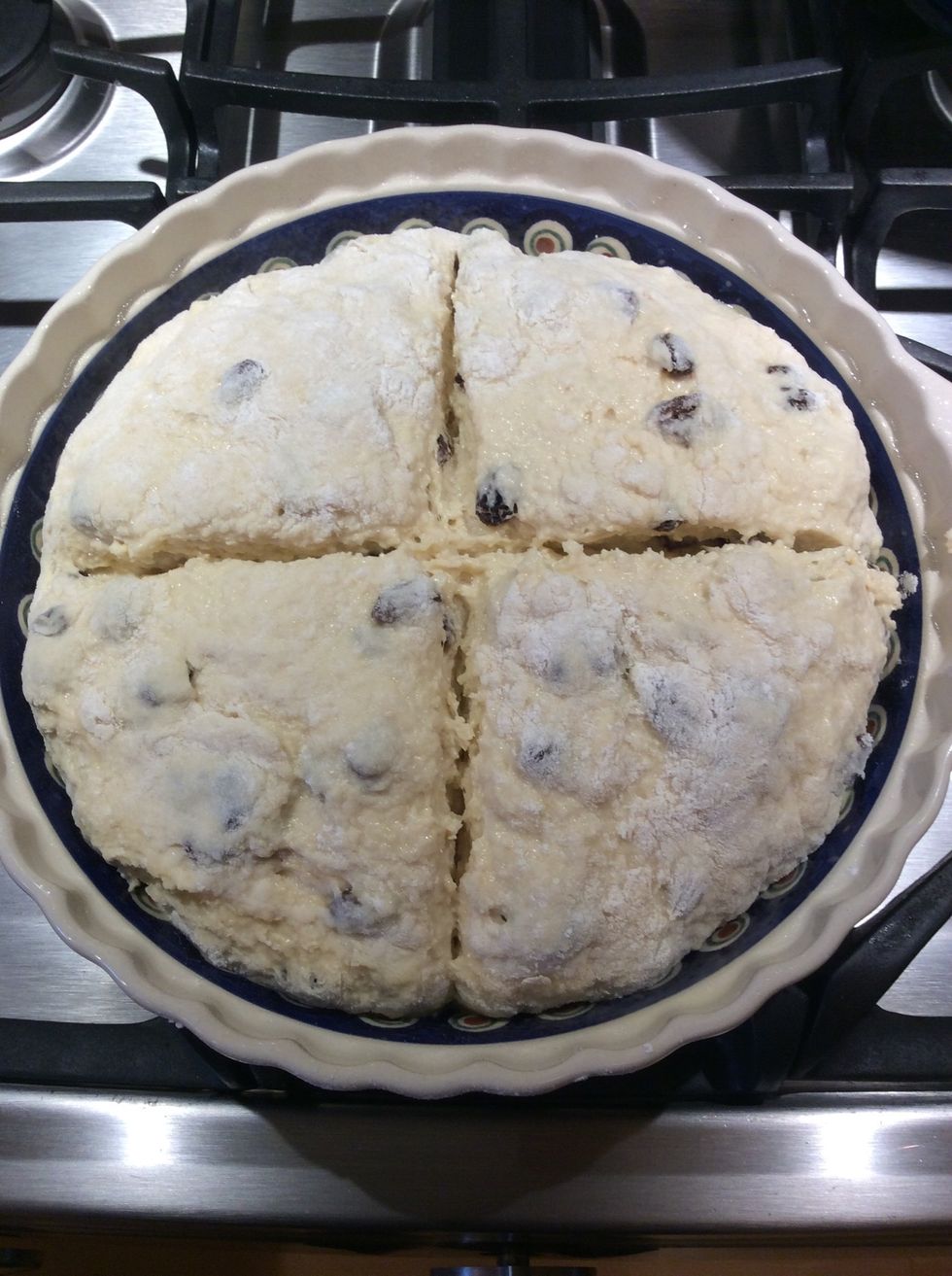 Place into baking dish. Using a sharp knife score deeply across the dough.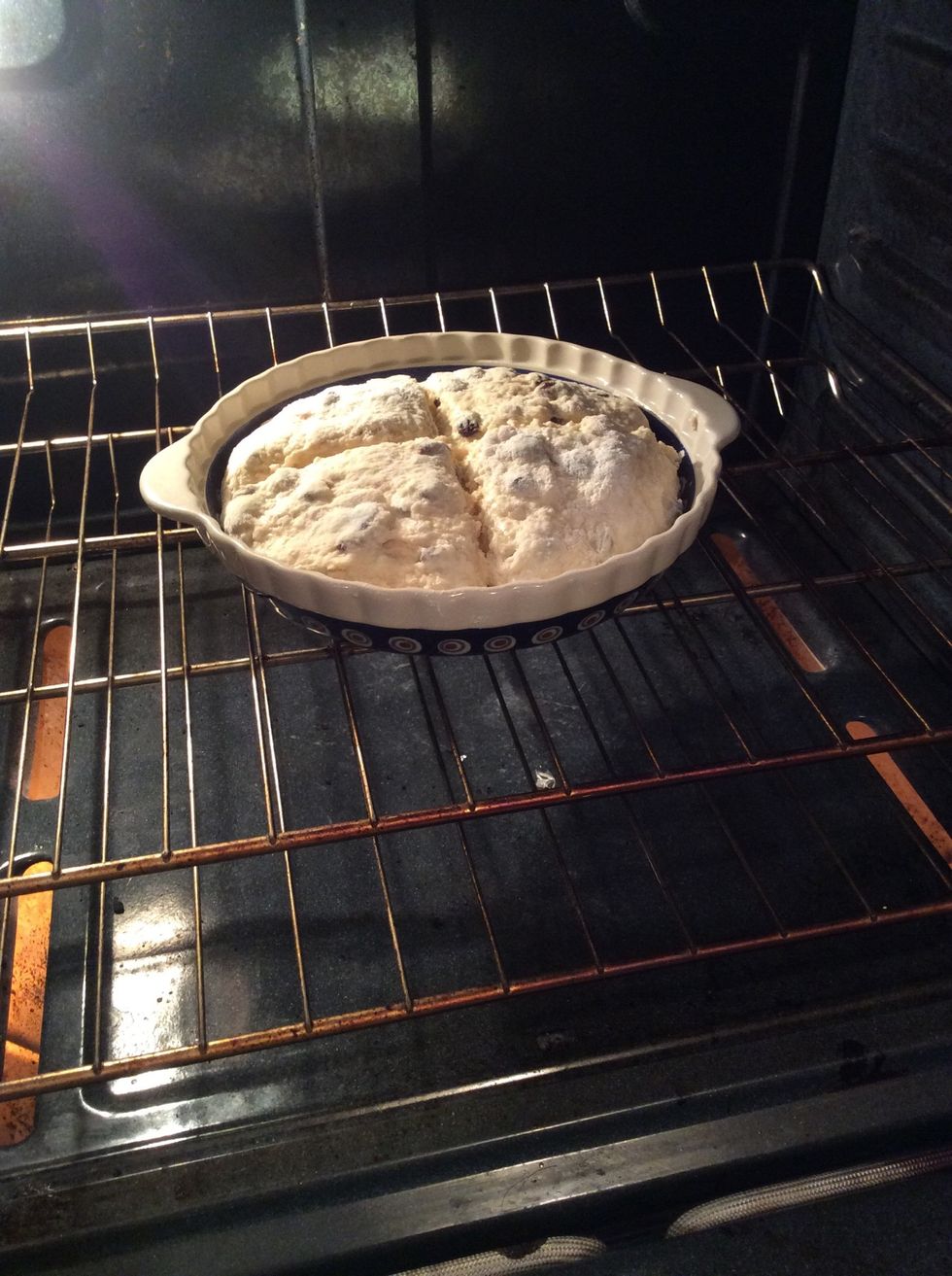 Bake in the center of a preheated oven 350f.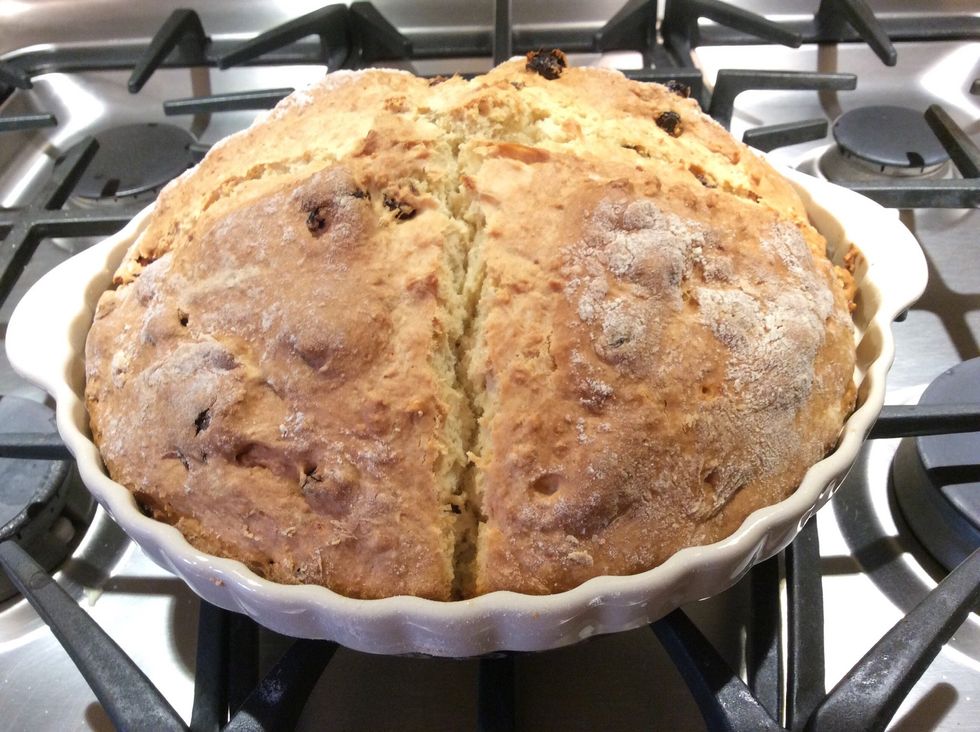 Bake approximately 55-65 minutes or until a toothpick tests clean.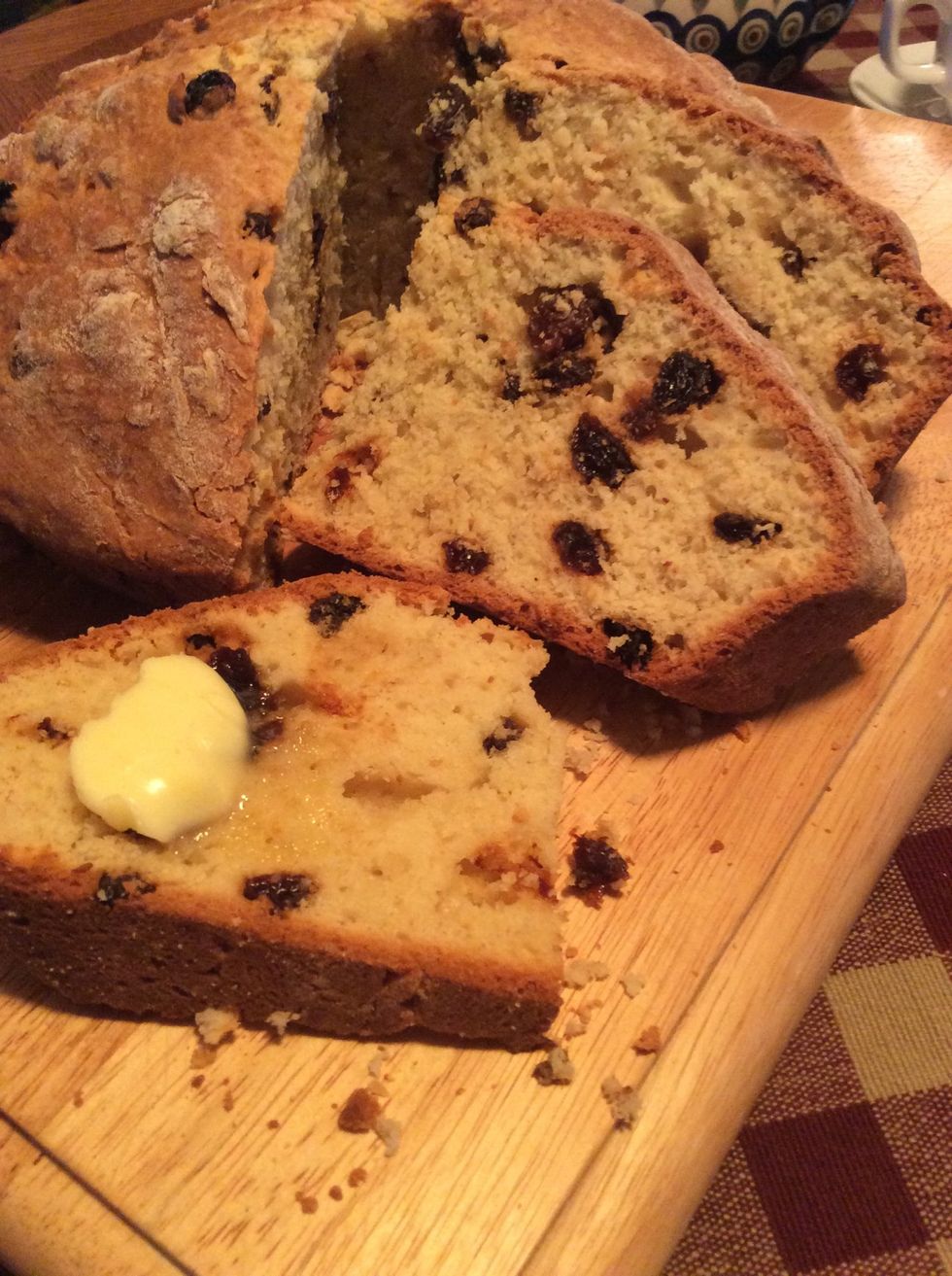 ☘ Deliciously moist and has a delicate flavor and texture. Enjoy with plenty of fresh butter. ☘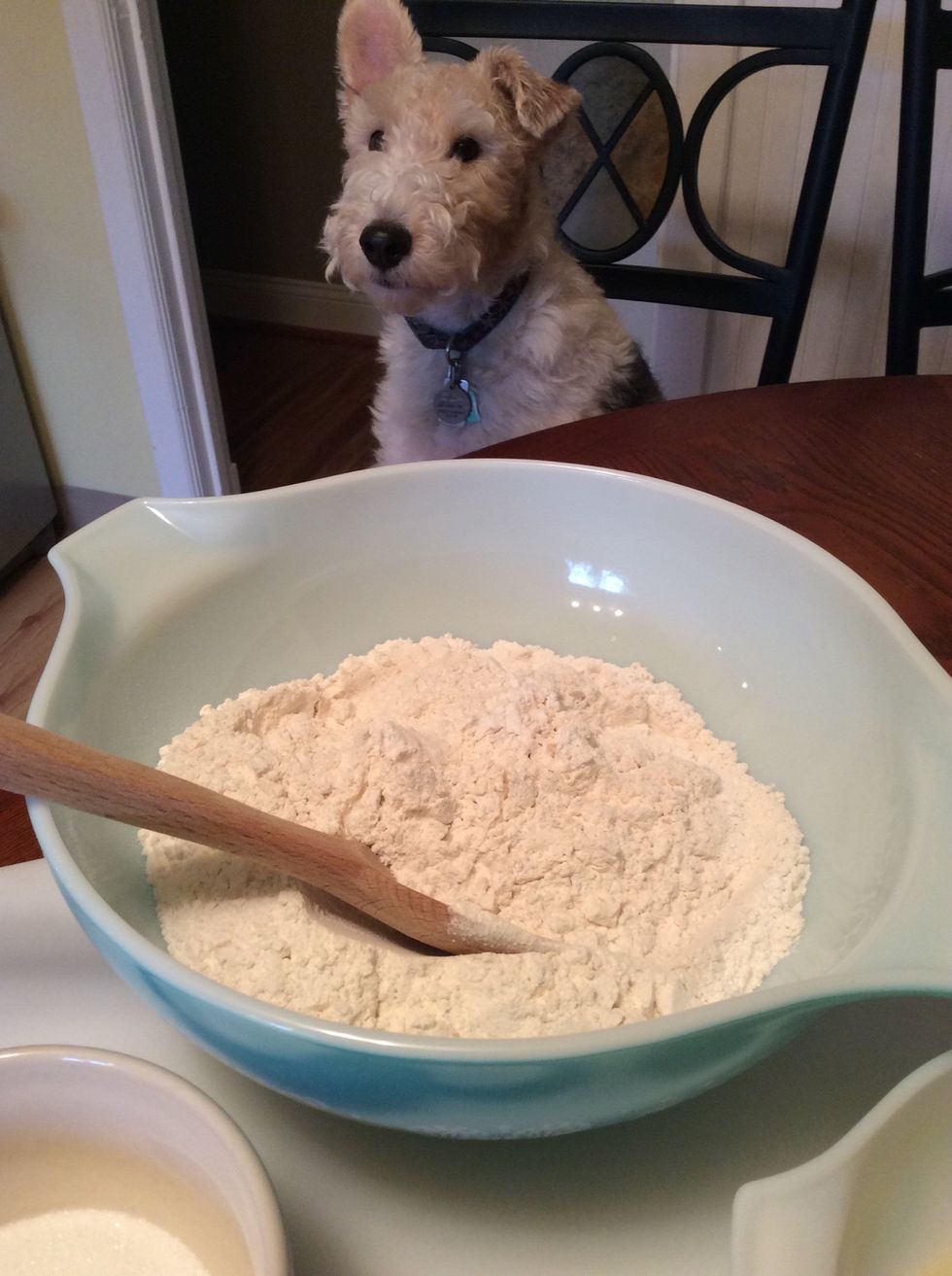 My assistant, Sophie, who sat patiently waiting for me to complete my soda bread, so we could play fetch. Thank you for taking the time to view another delicious and easy guide from me. ☘ Enjoy ❤️
4.0c All purpose flour
0.0c Sugar
1.0tsp Baking soda
2.0tsp Baking powder
0.0tsp Salt
4.0oz Butter
0.0c Sour cream
0.0c Milk
2.0 Eggs
1.0tsp Caraway seeds (optional)
8.0oz Dark or golden raisins
9 inch baking dish
Joseph Feiertag
A career pastry chef. My favorite dessert is creme brûlée. I love making anything with chocolate, blueberries, maple syrup or anything flavored with bourbon!
Northeast, Pennsylvania USA