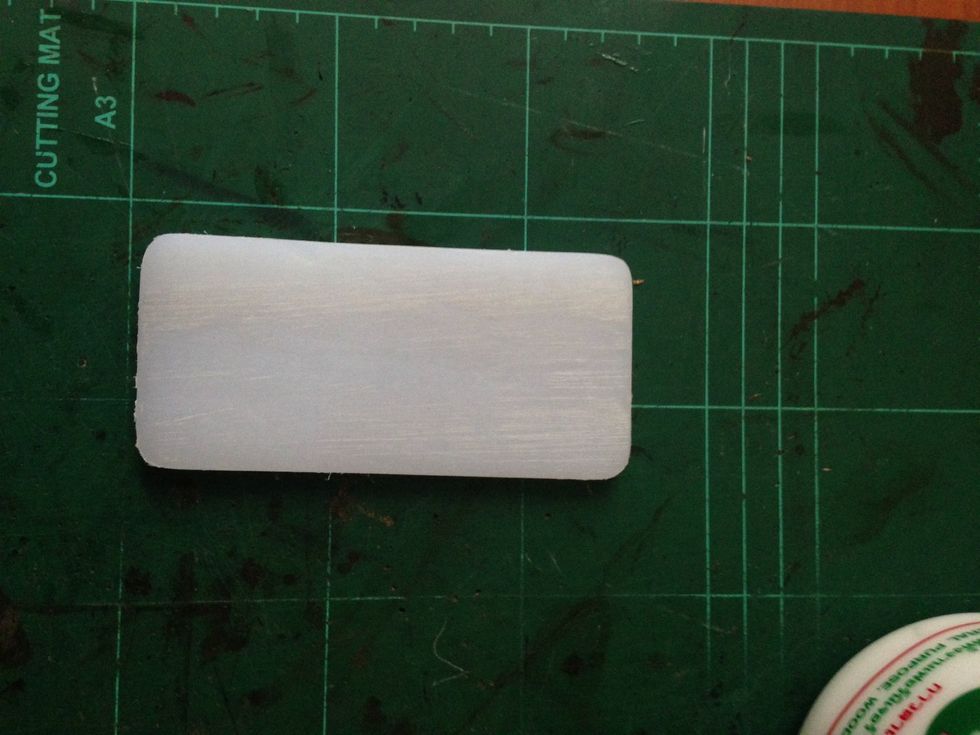 Start by making iPhone 5 plastc dummy, i made mine from a plastic cutting board, make sure you cut it exactly same with the iphone 5 dimension and smooth the edges with sanding paper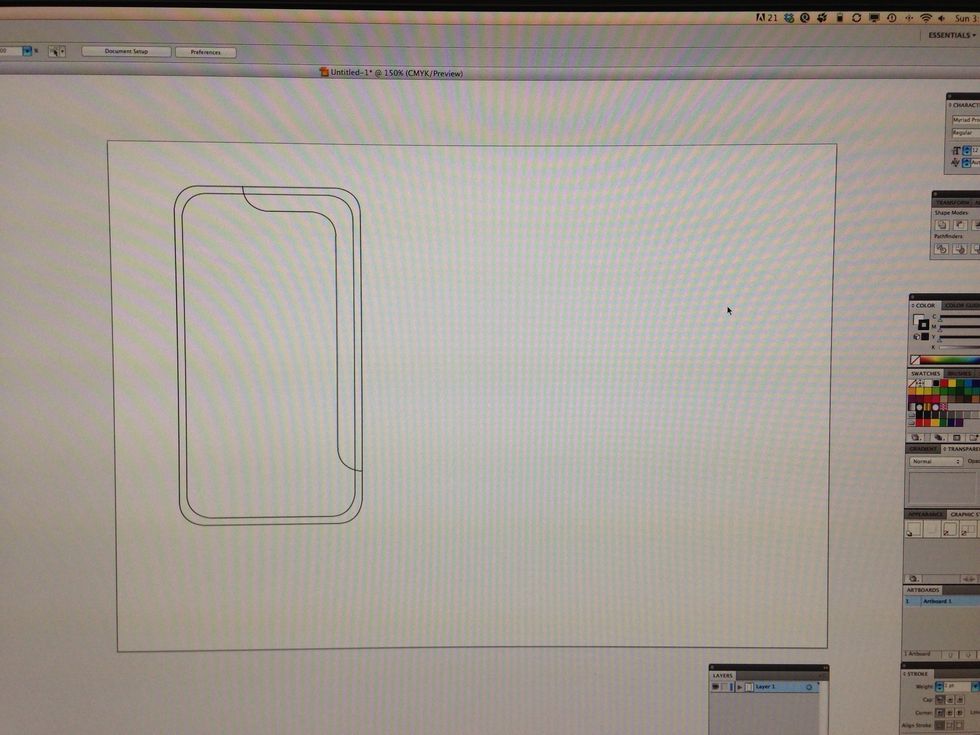 Draw a pattern, mine its 14cm x 7.5cm and 1cm rounded corner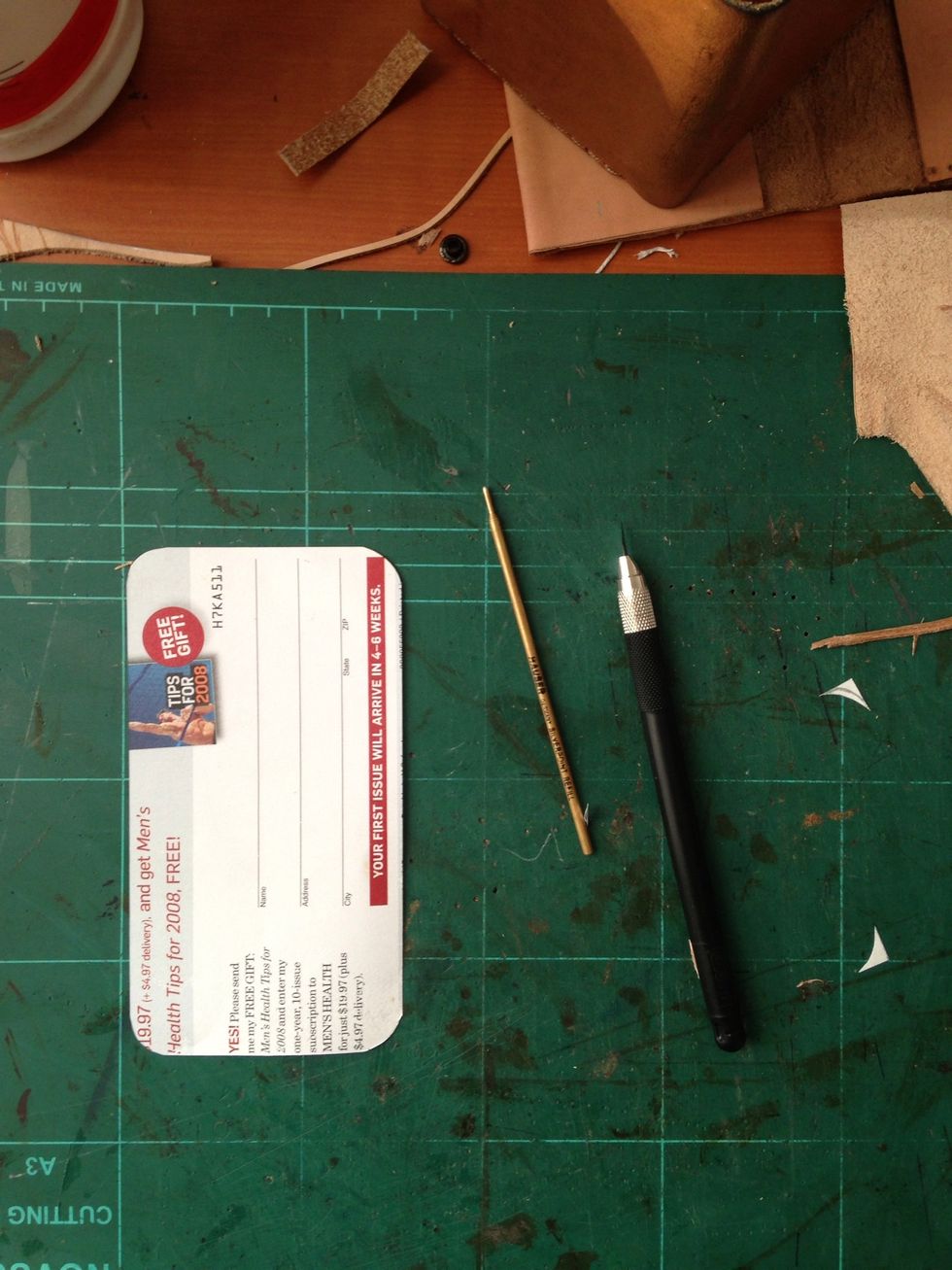 Print it and cut it using your xacto knife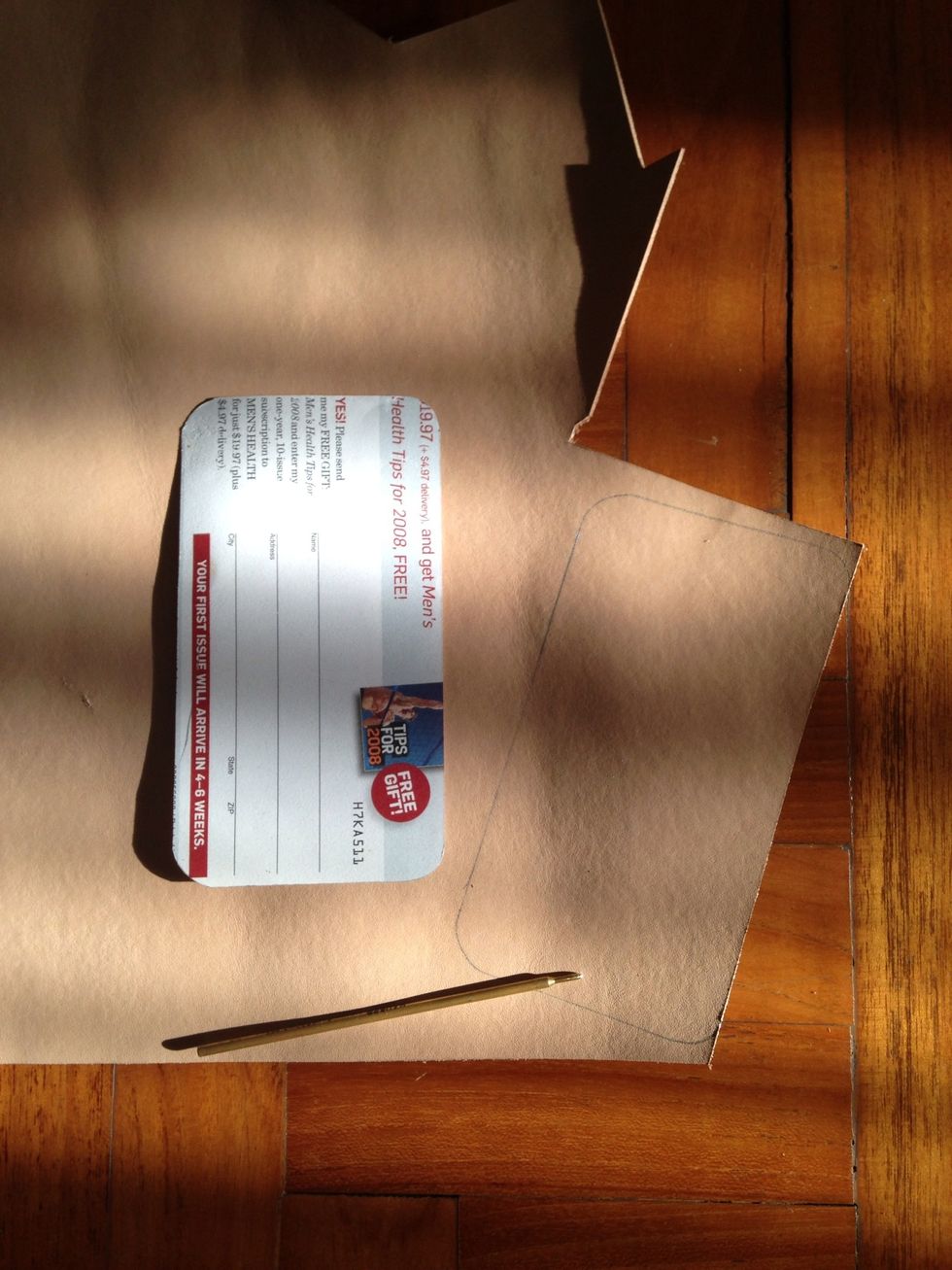 Trace the pattern to your leather, make sure you made a pair front and back.. And then cut it with your xacto knife or scissor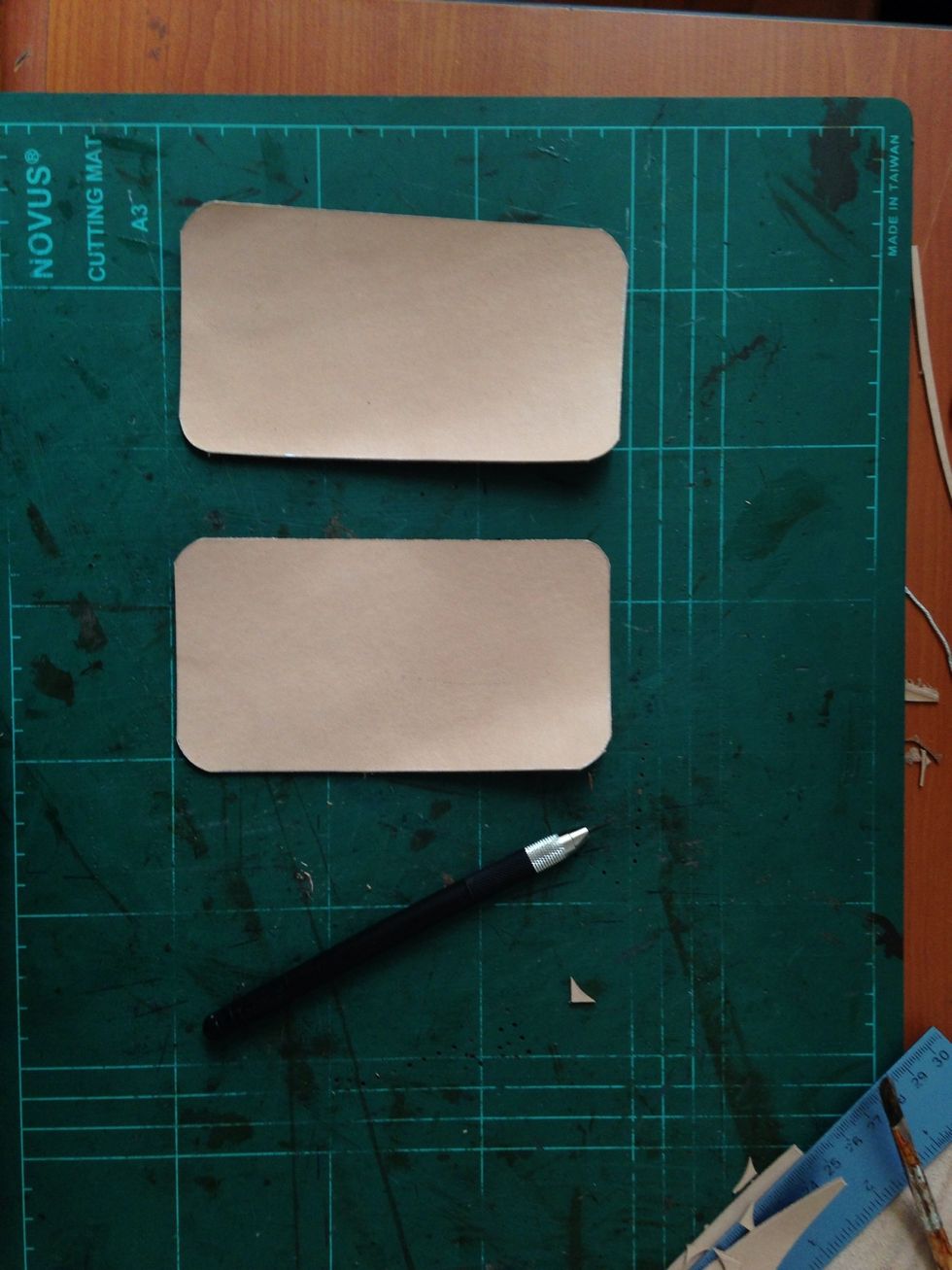 It will look like this..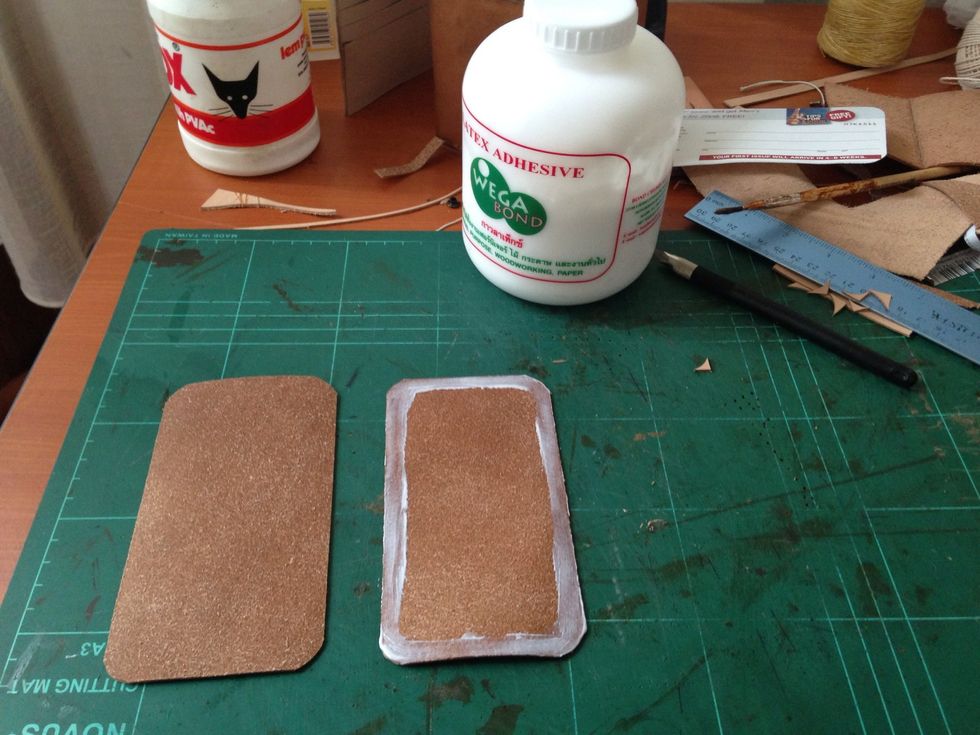 Spread your glue on one side of the leather, make sure it is the flesh side.. Spread about 5-7mm wide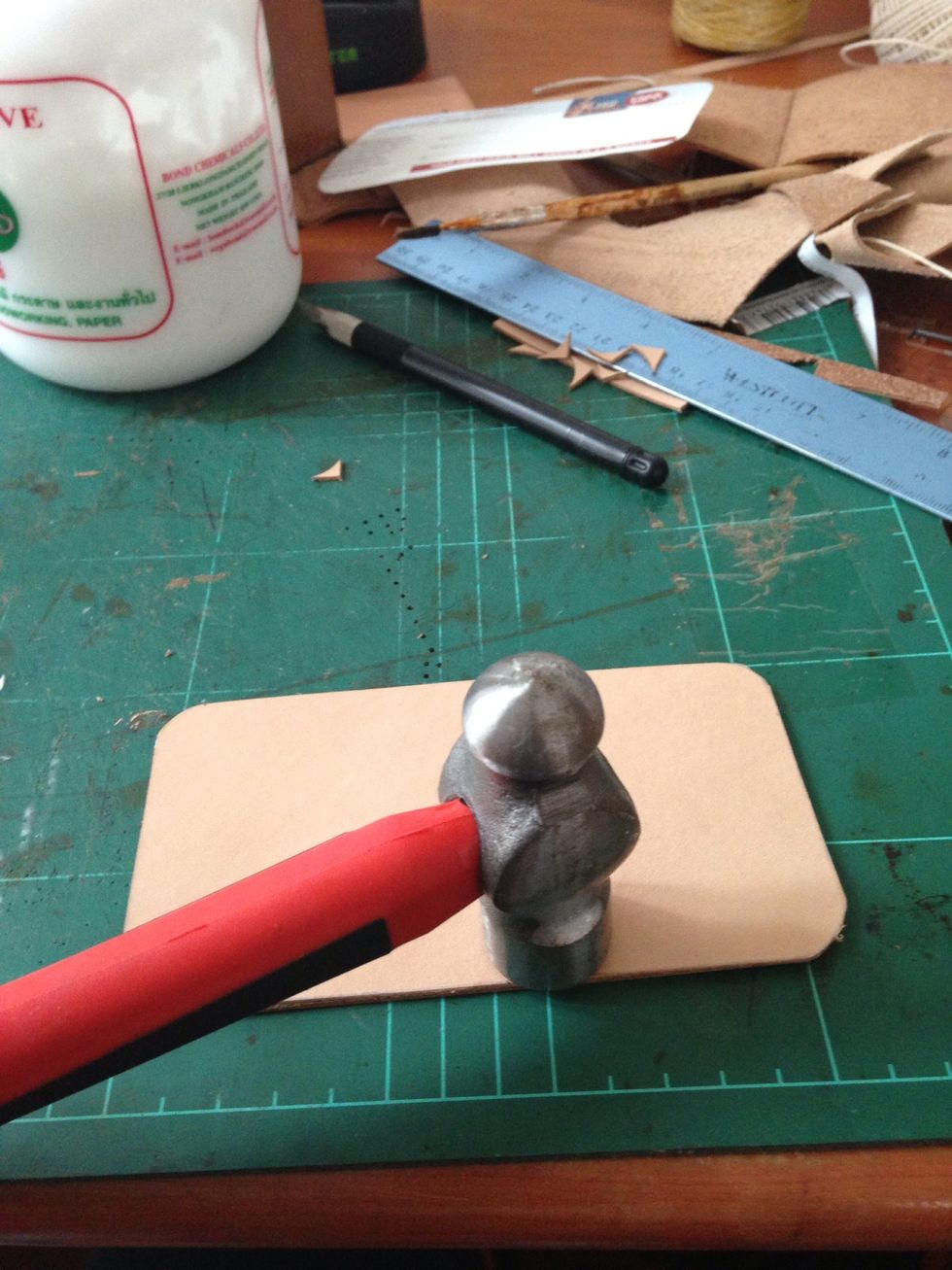 Glued them together and make sure it is perfectly align, pound gently with your hammer until it bond together and let it dry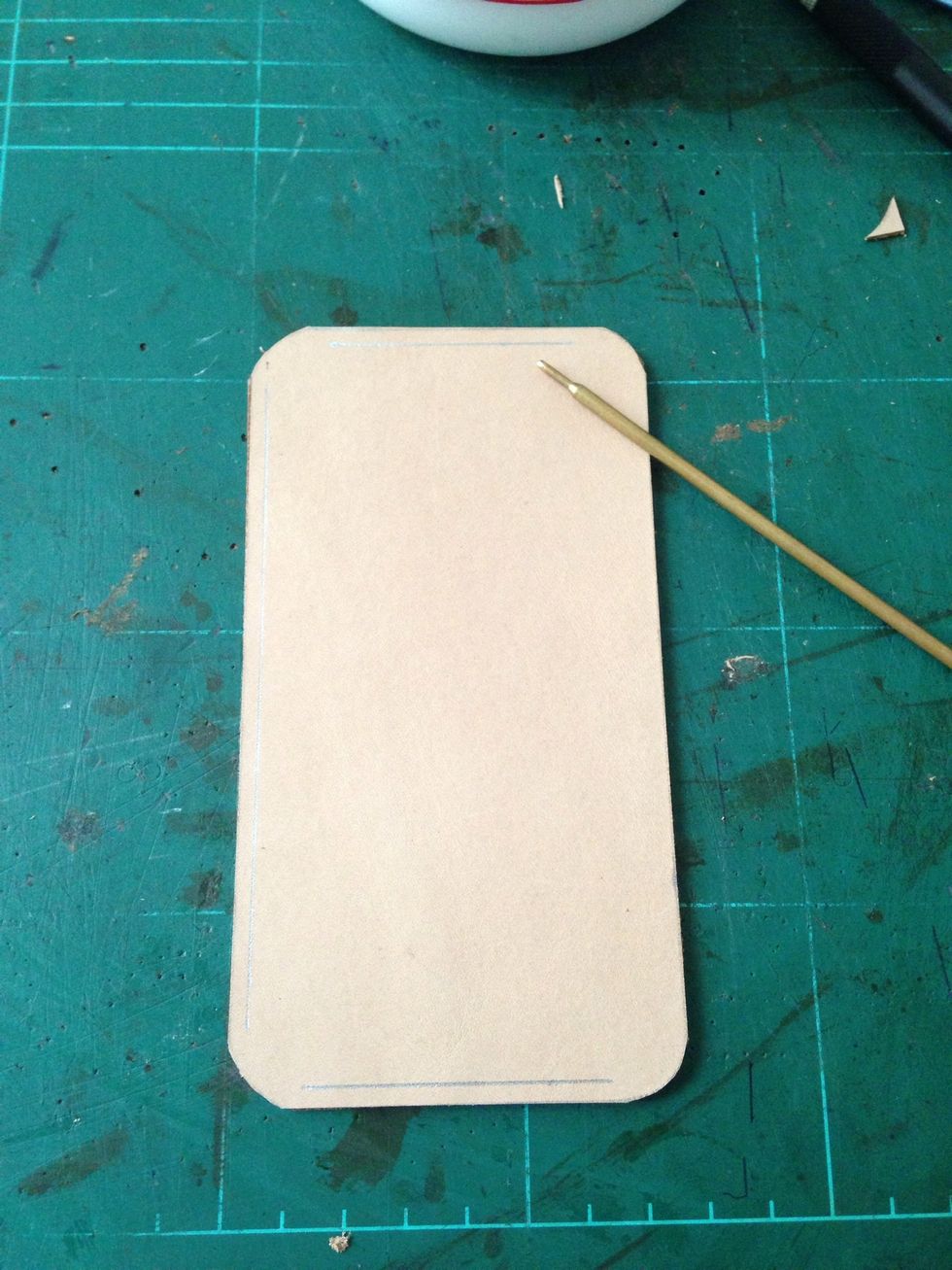 Mark a line about 2.5-3mm from the edge on each side.. It is to marking where the stitching will go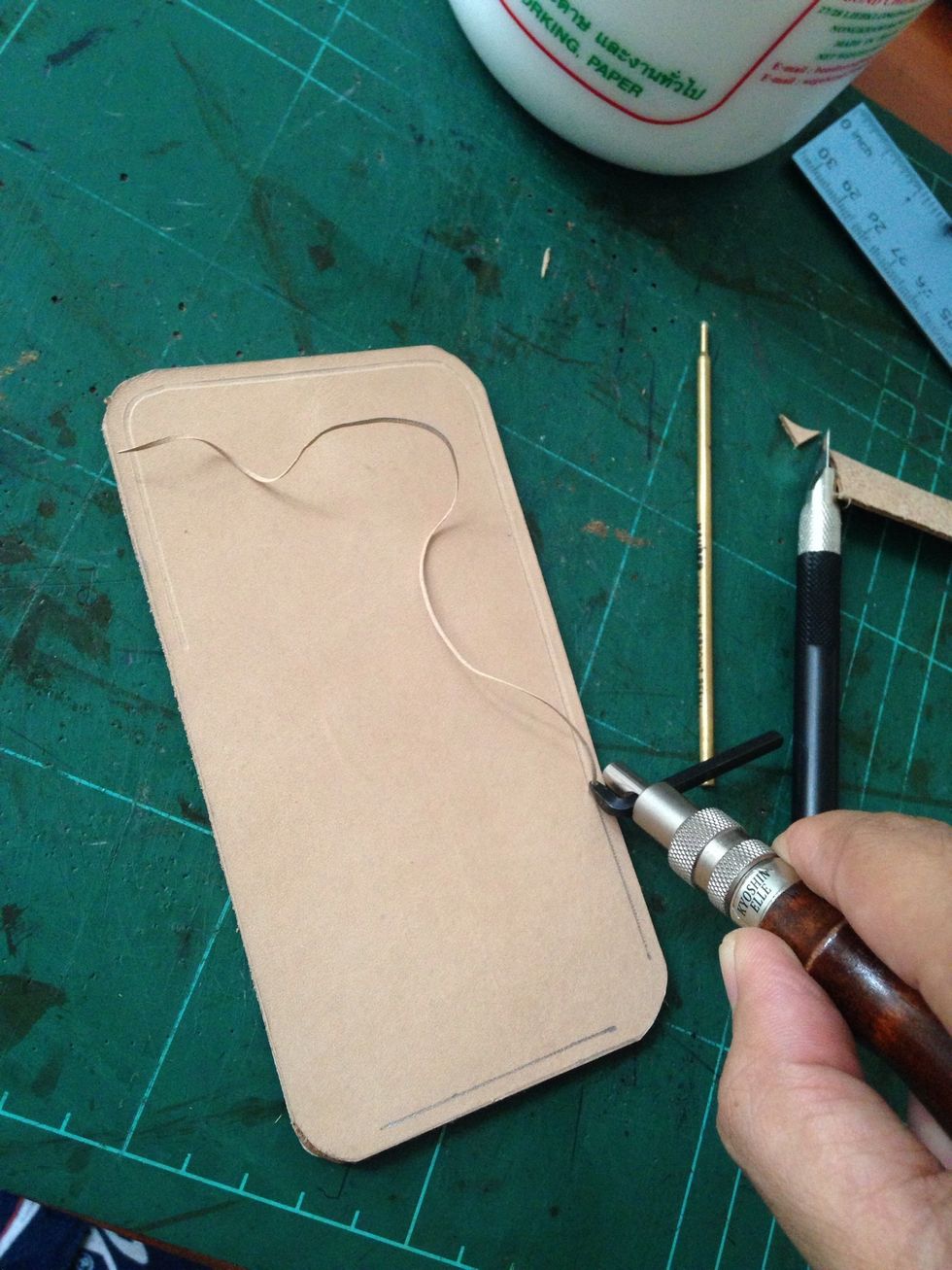 Using your leather groover set to 3 mm make channel around the leather like so..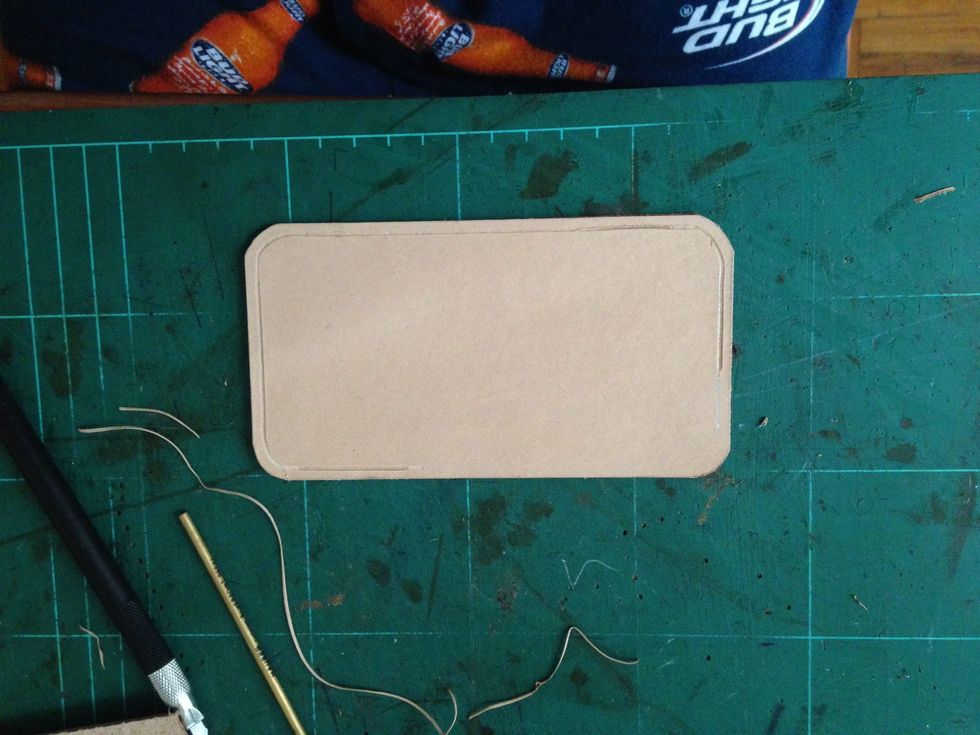 It will look like this, make sure you do it on both side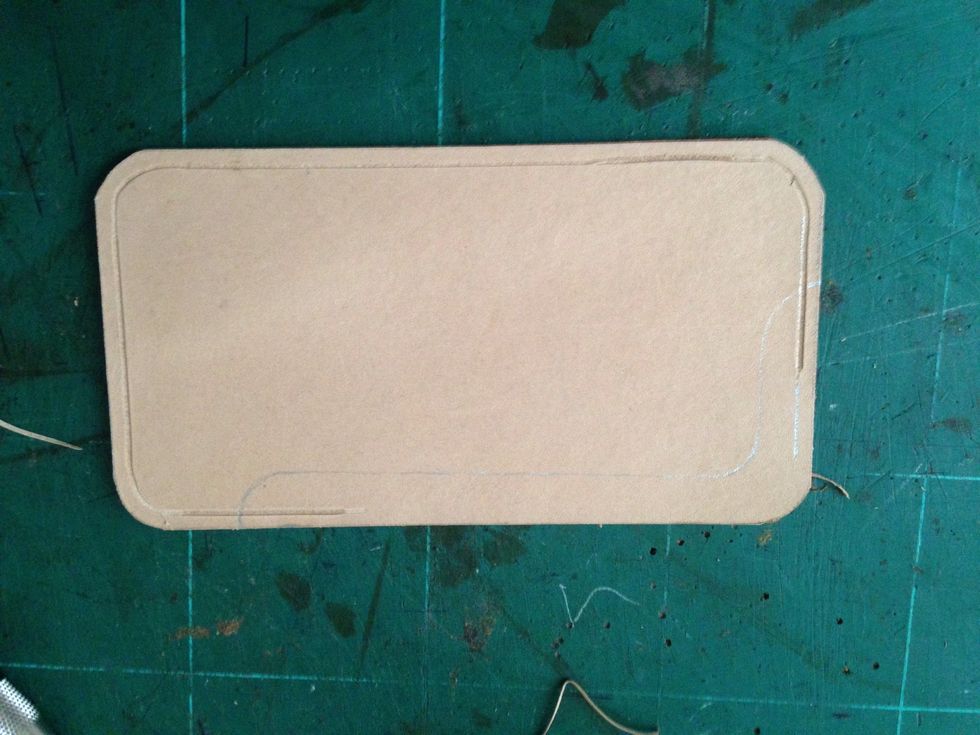 Using the pattern we mkse earlier trace the opening part of the case..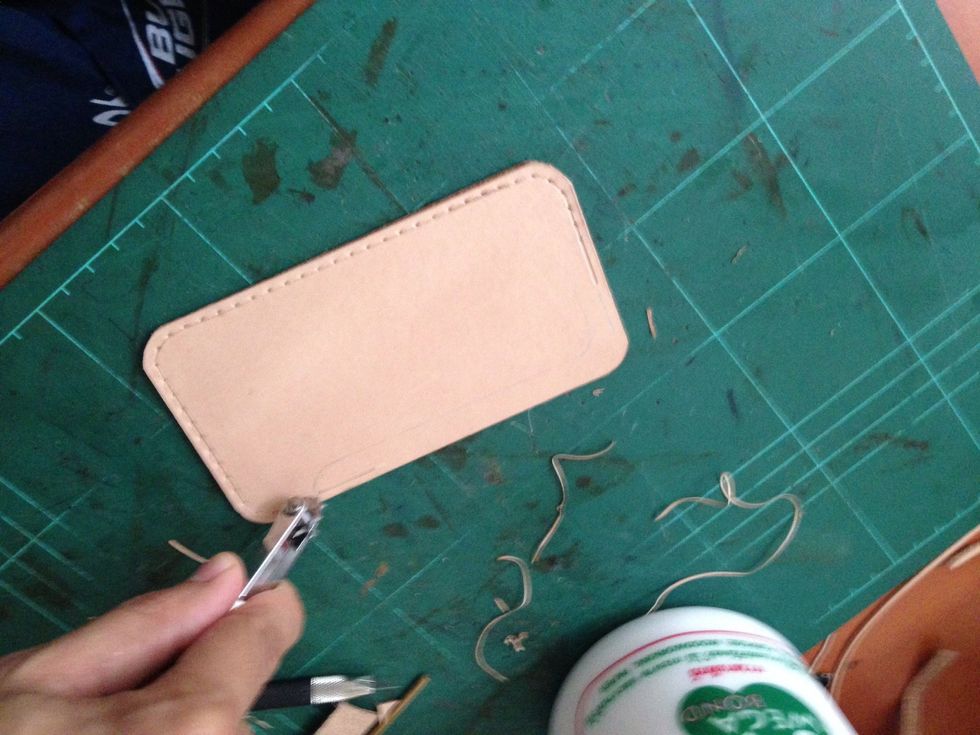 Using your stitching wheel set to 5mm mark the leather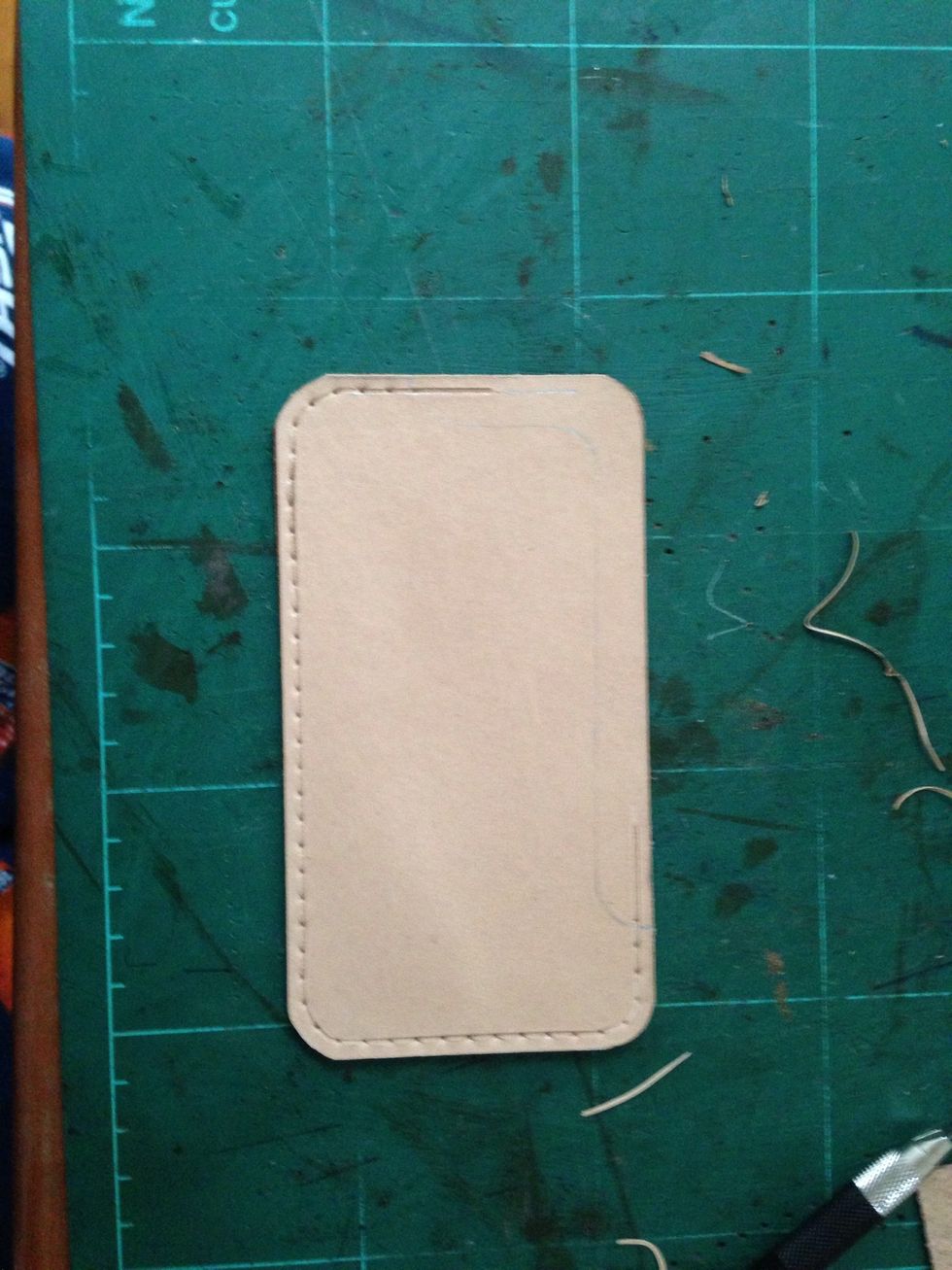 It will look like this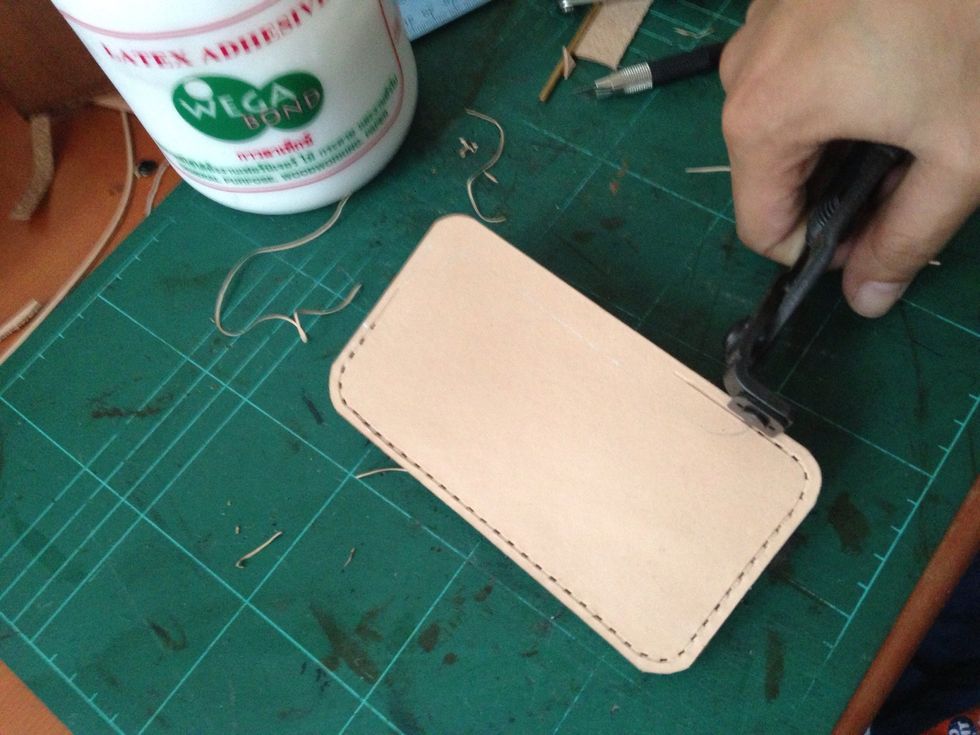 Punch a hole using your stitching hole pliers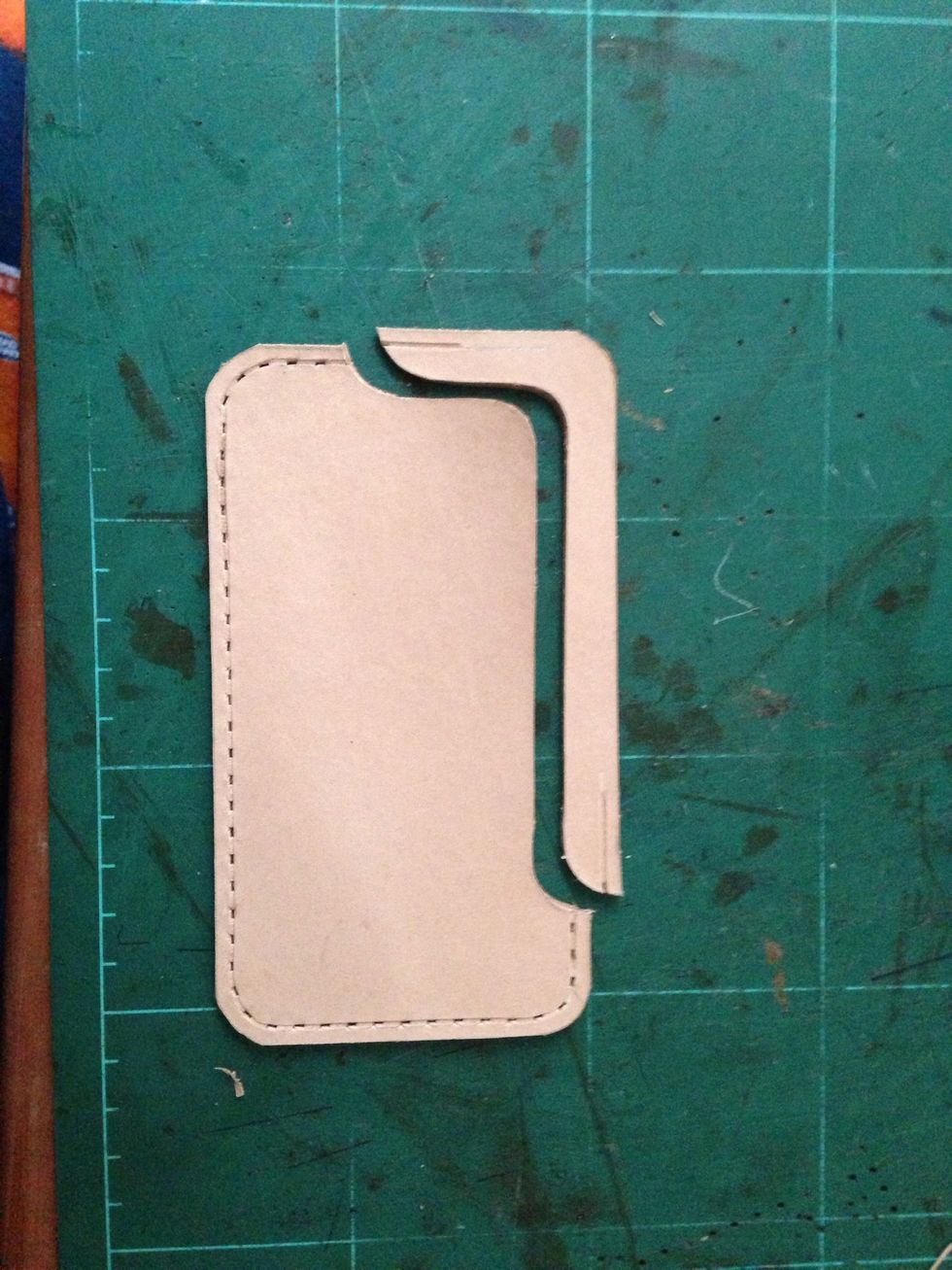 Cut the excess leather for the opening of the case like so..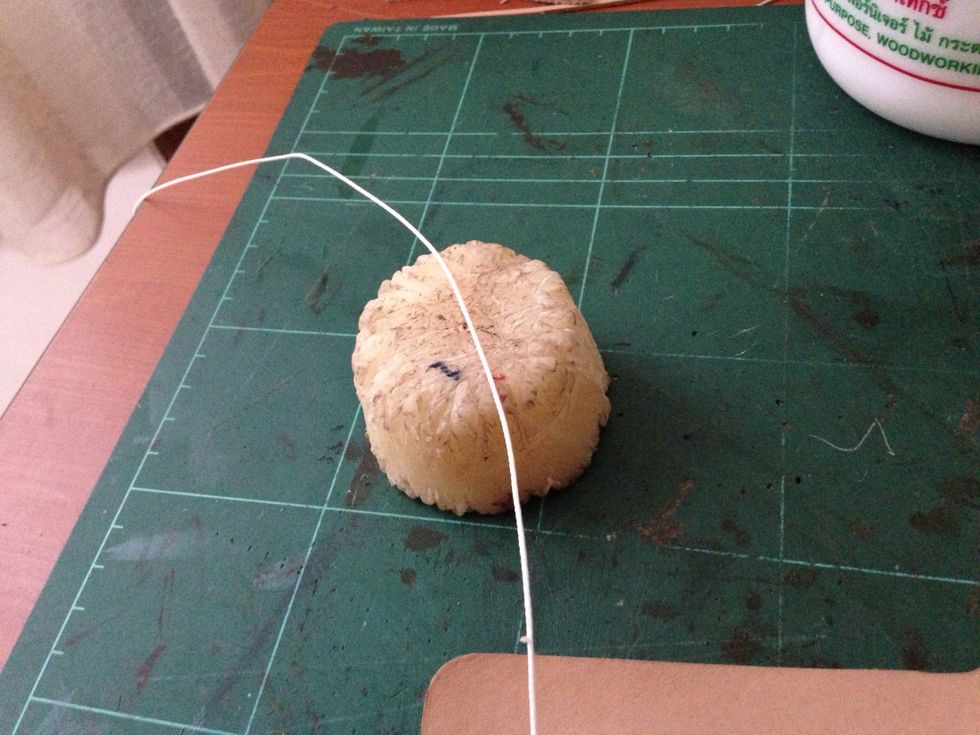 Waxed your thread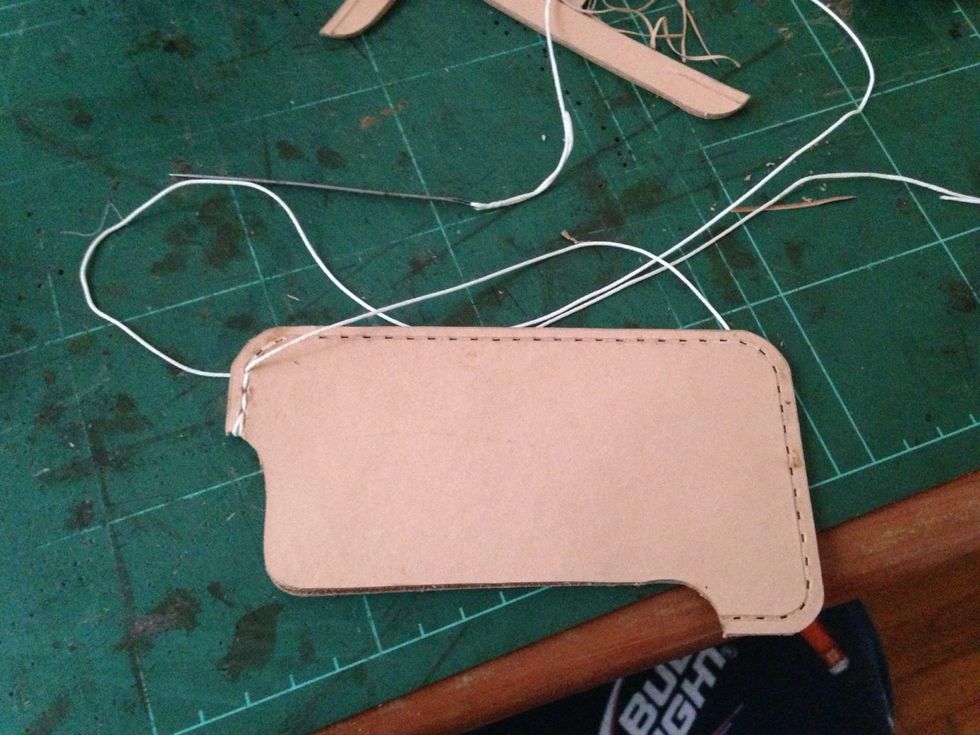 Start stitching from the top of the case.. Make a double loop on the begining and the end of the stitching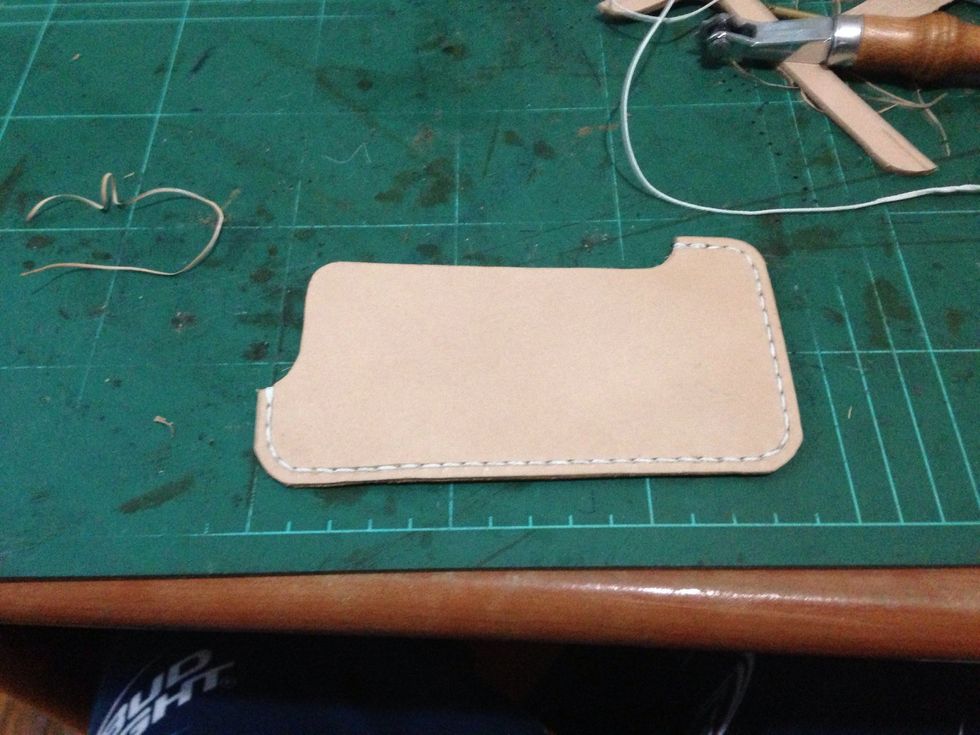 Done.. It will look like this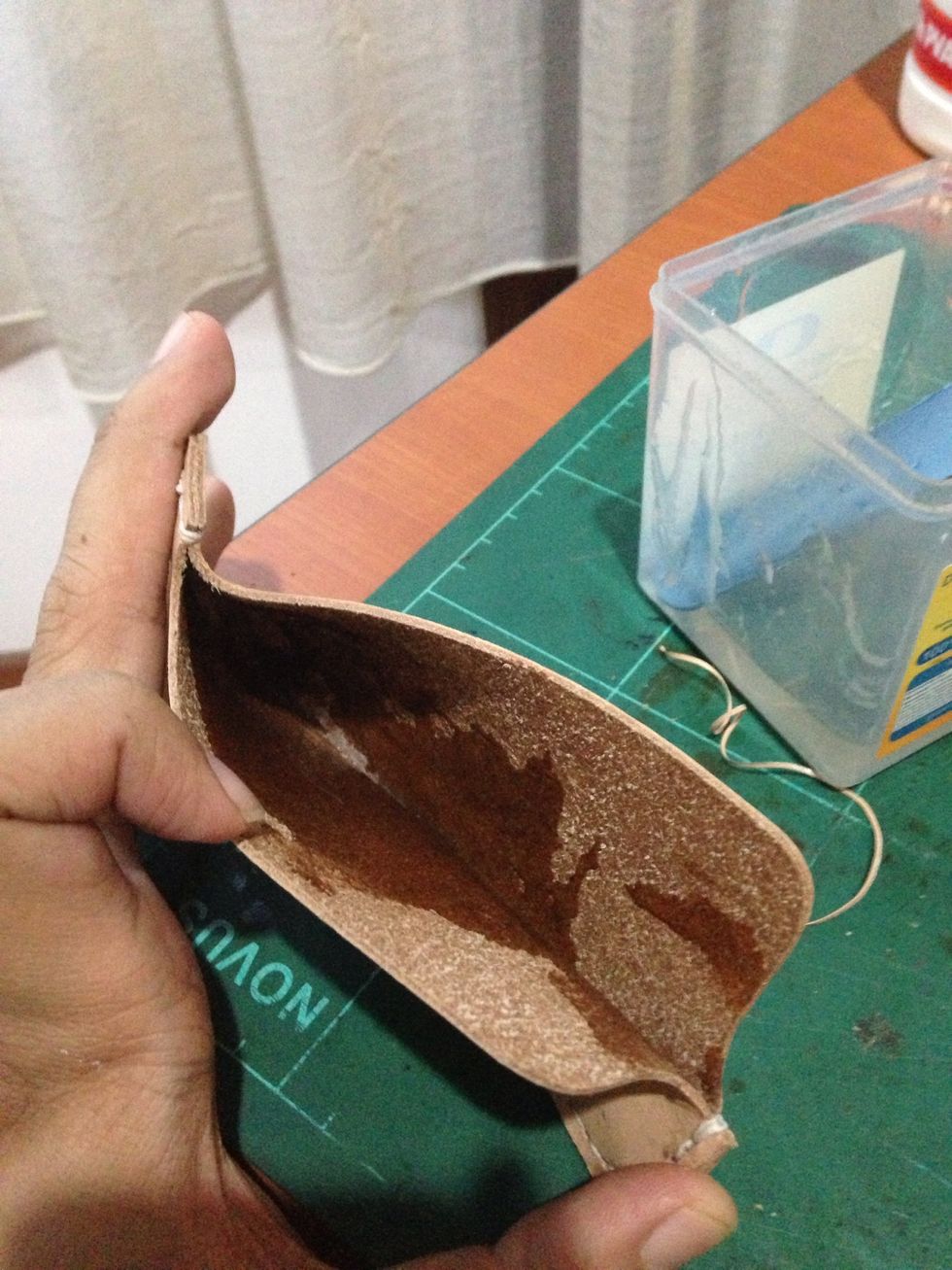 Moisten the inside of the leather using gum tragacanth, you can subtitute the gum tragacanth with warm water but sometime it get a little wrinkle when it dries so i prefer gum tragacanth..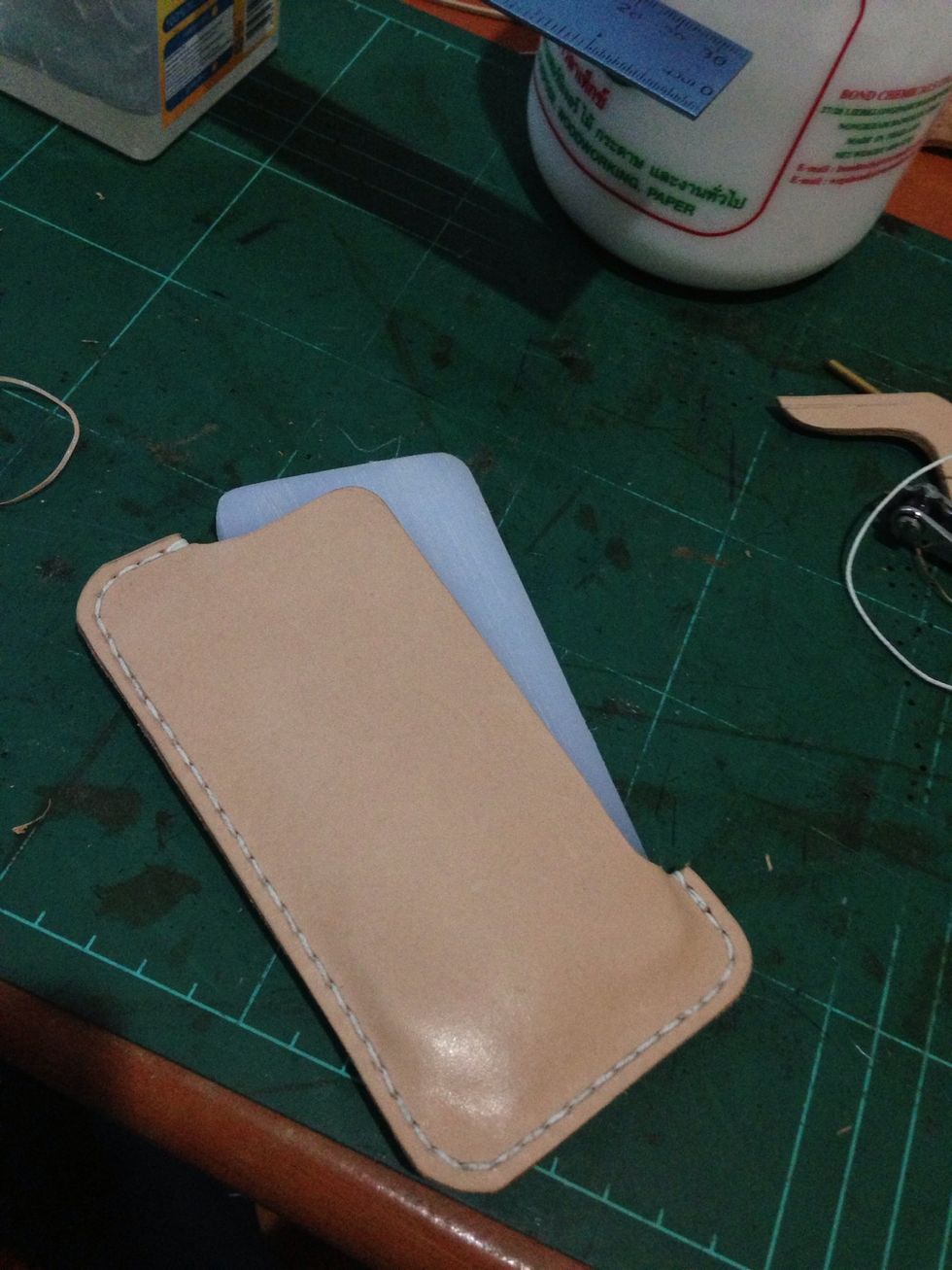 After it evenly moisten start inserting your plastic iphone 5, its little bit hard at the beginning, add more gun tragacanth to help the way in..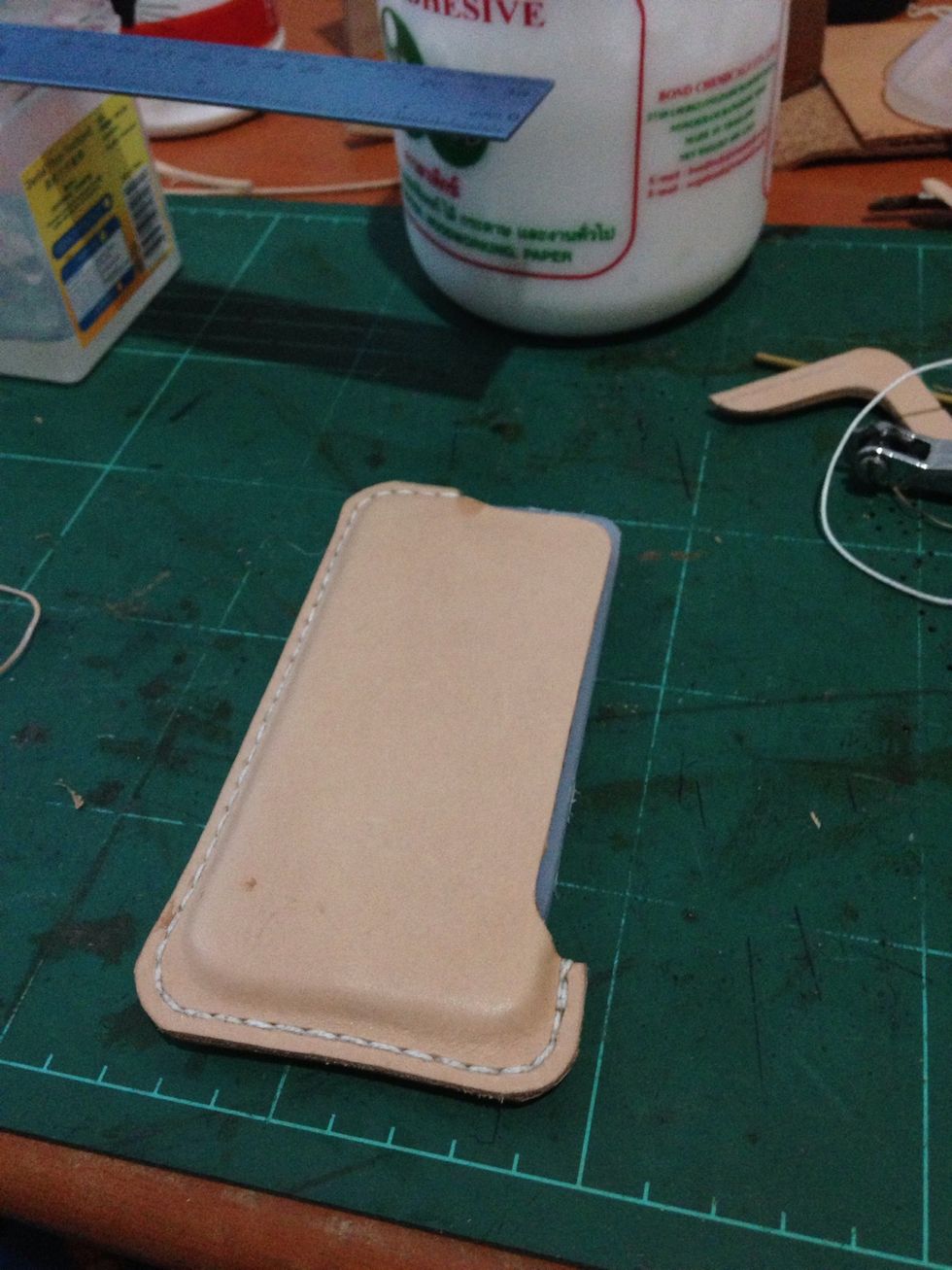 Yesss.. It is in..
Rub more of gum tragacanth on the outside part and start massaging the case.. Yes do it gently until it form the iphone.. Do not used tool to form the leather or it will be scratch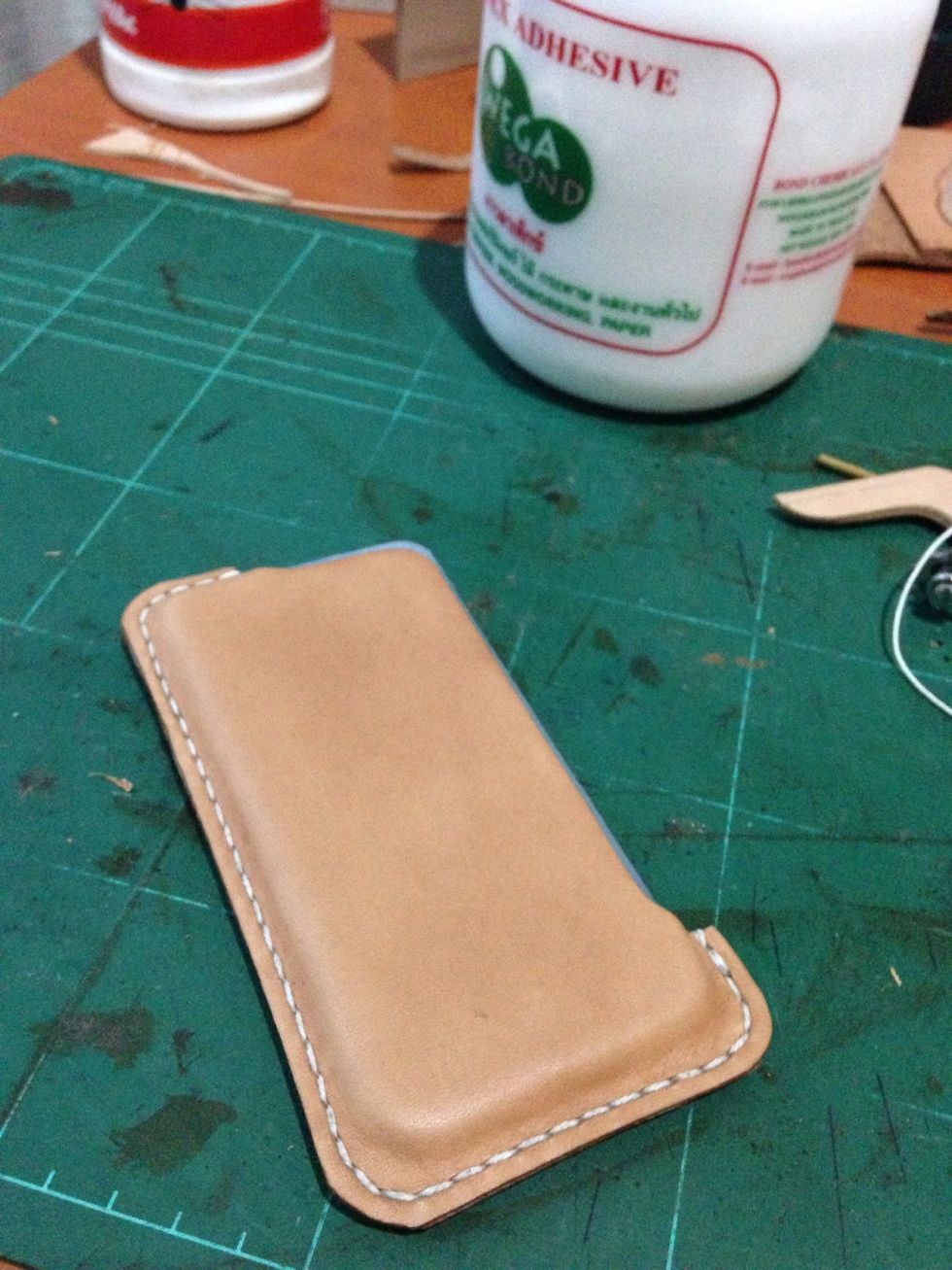 There you go.. It is molded to form the iphone sexy body..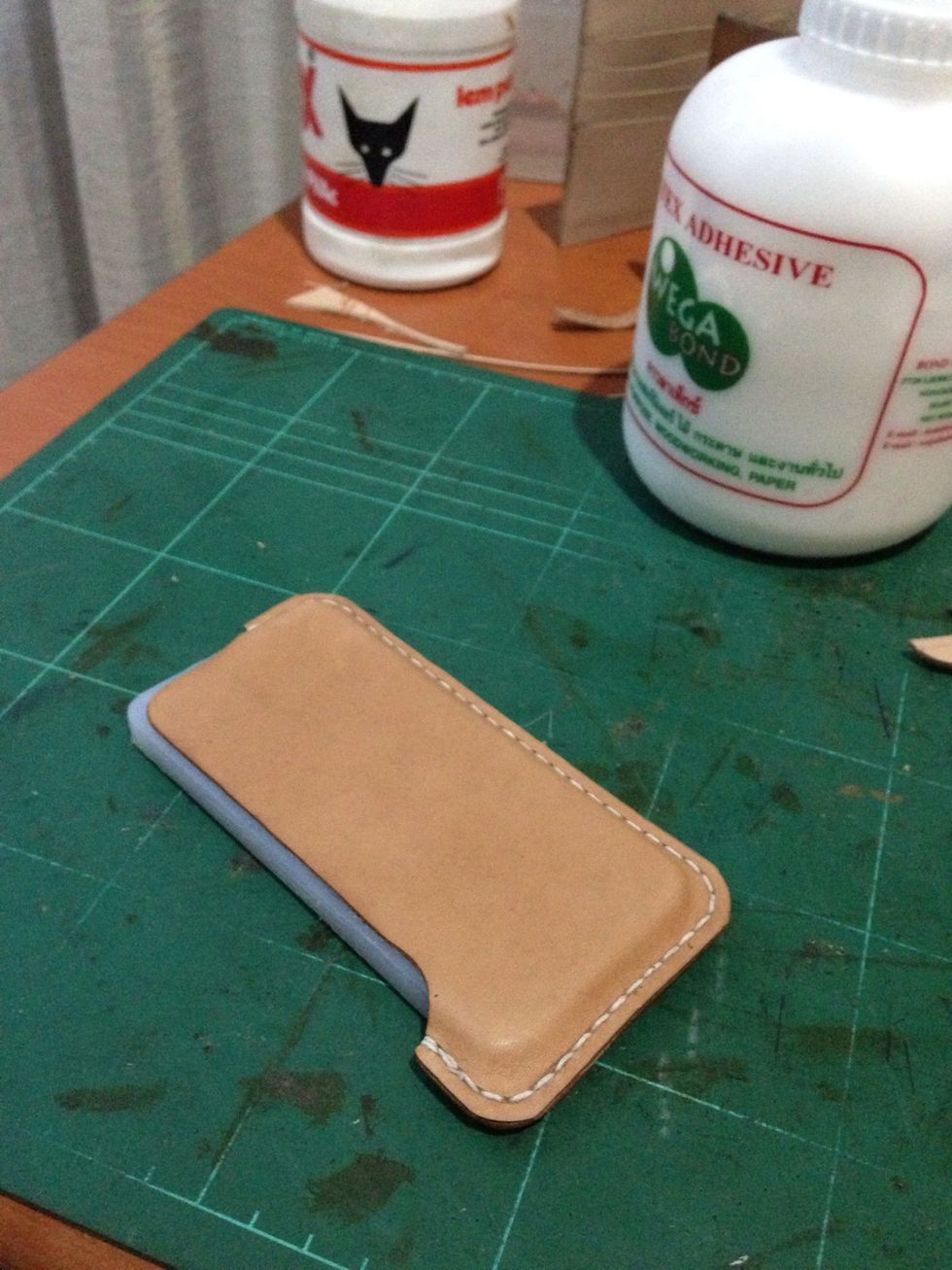 Here is the other side..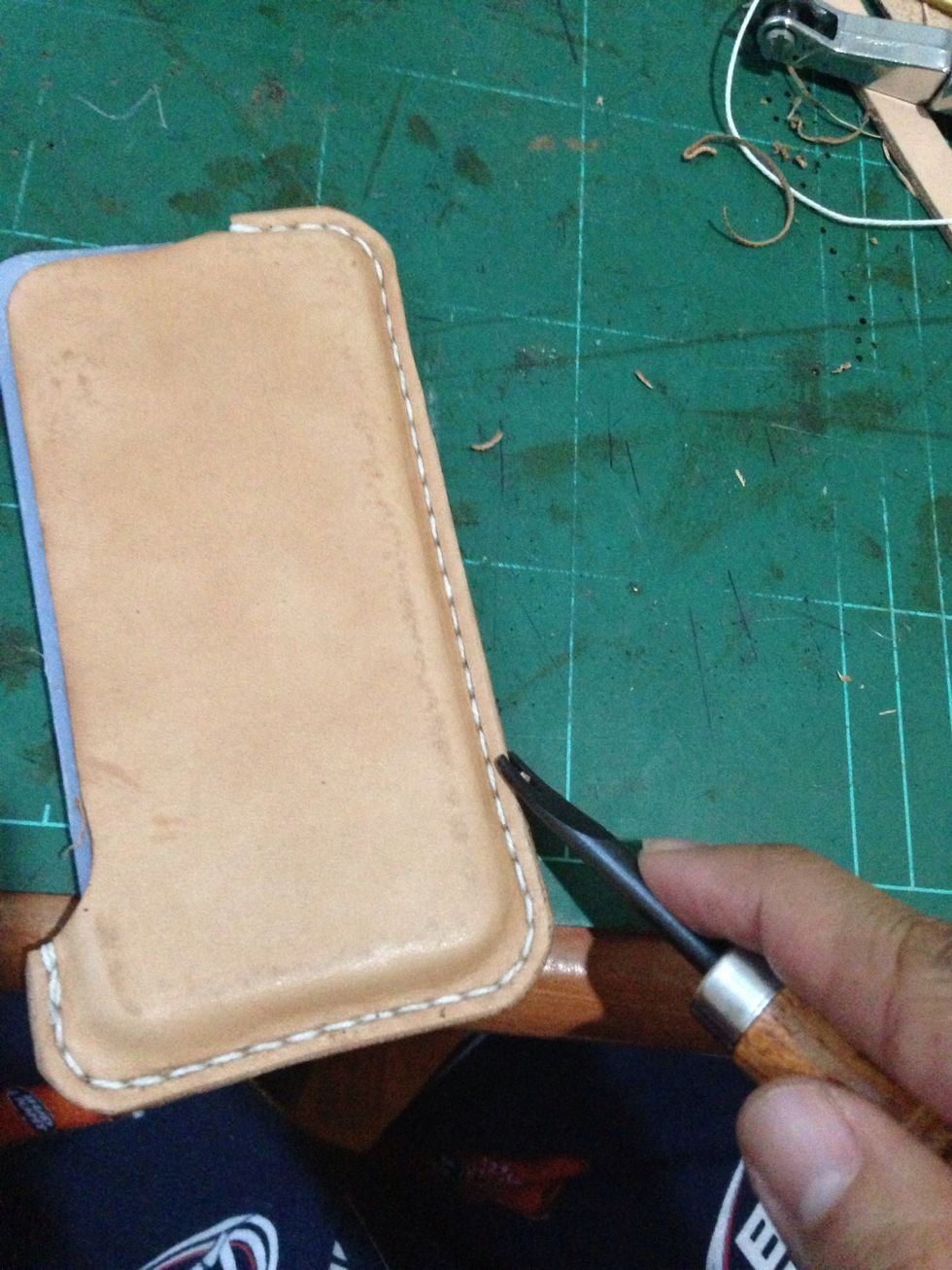 Using your edge beveler rounded the edges..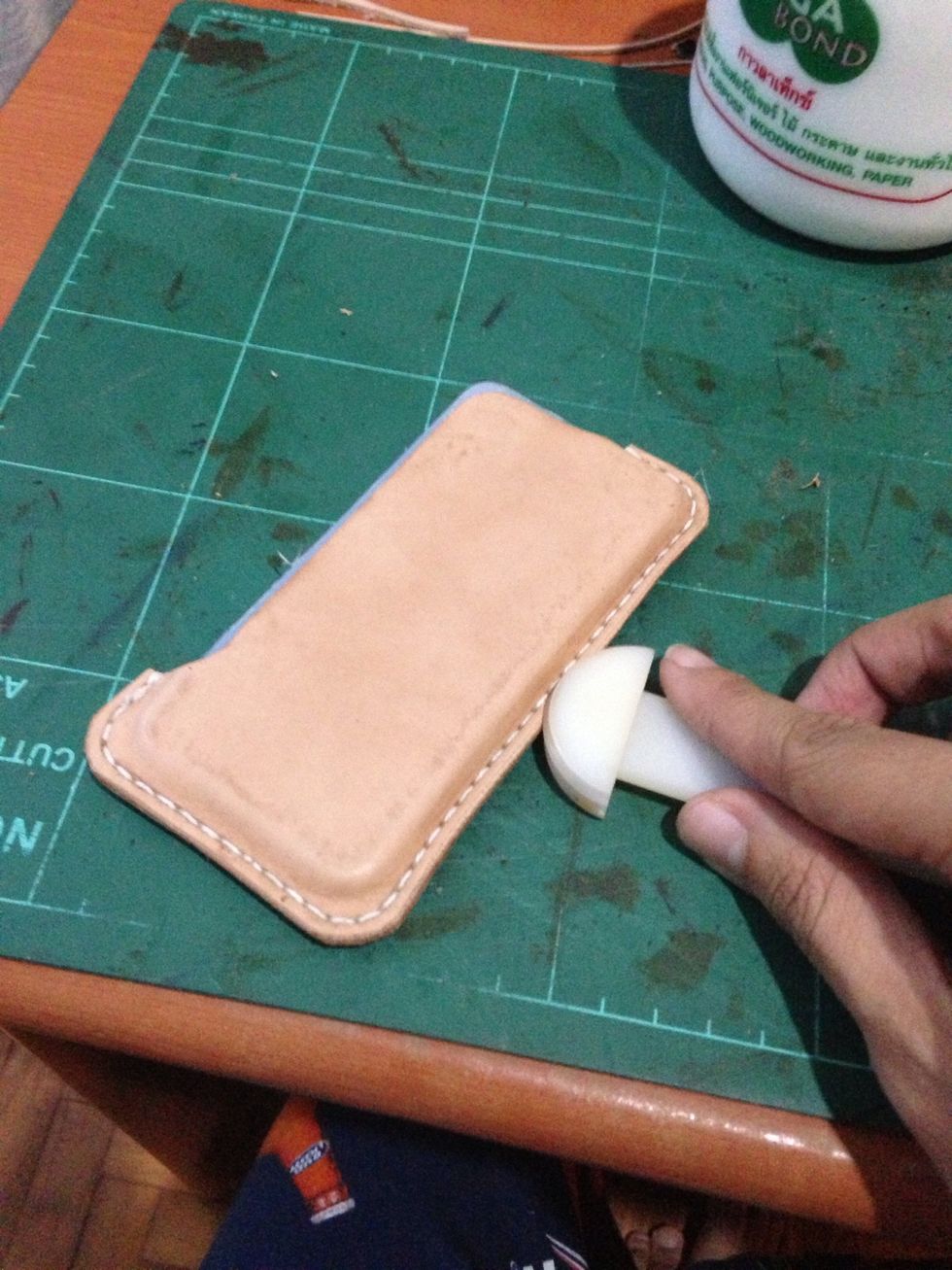 And then smooths the edges..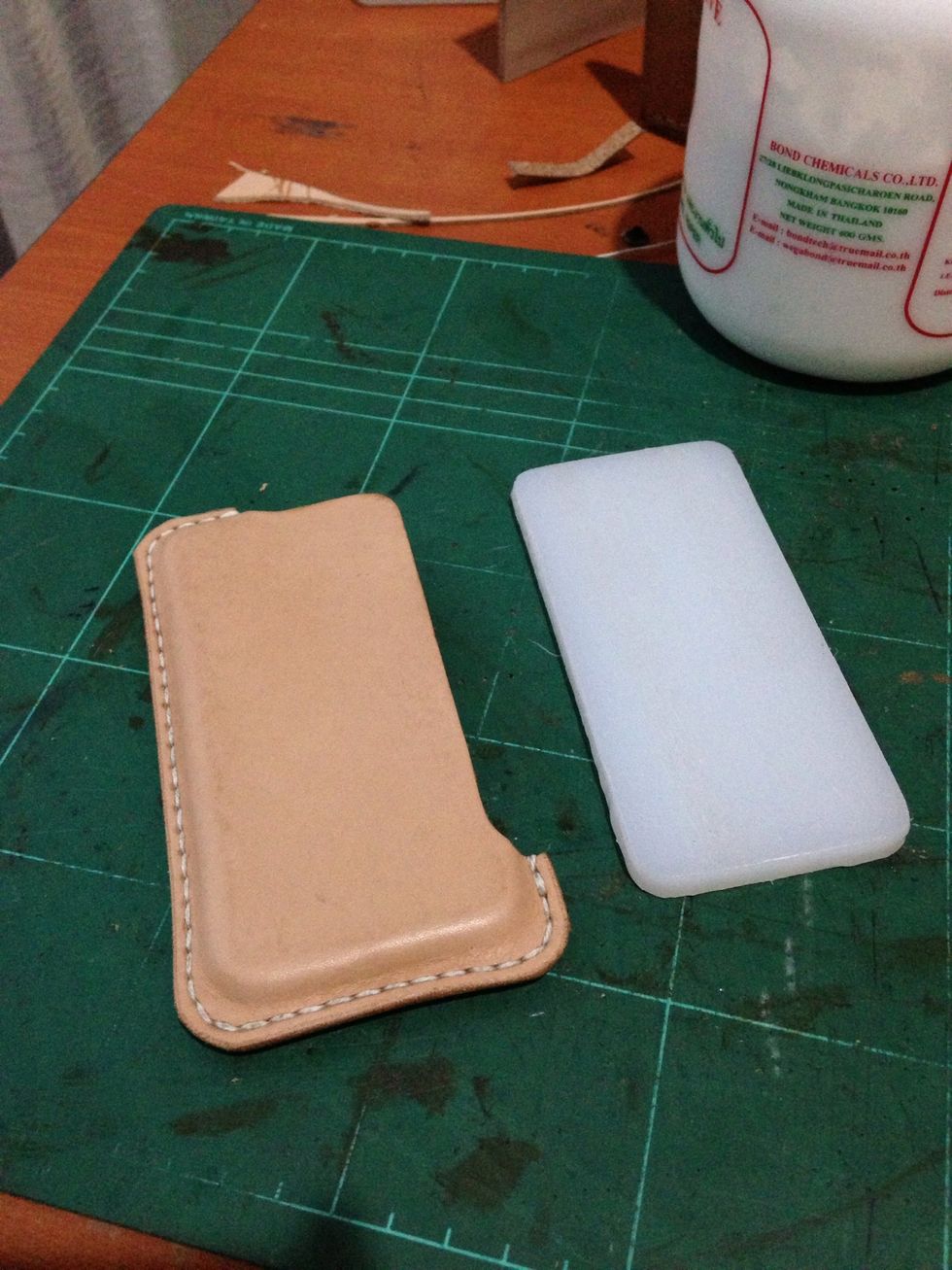 Wait a couple of hour or year (up to you) until it dry.. And took the plastic iphone off and try it on with your real iphone..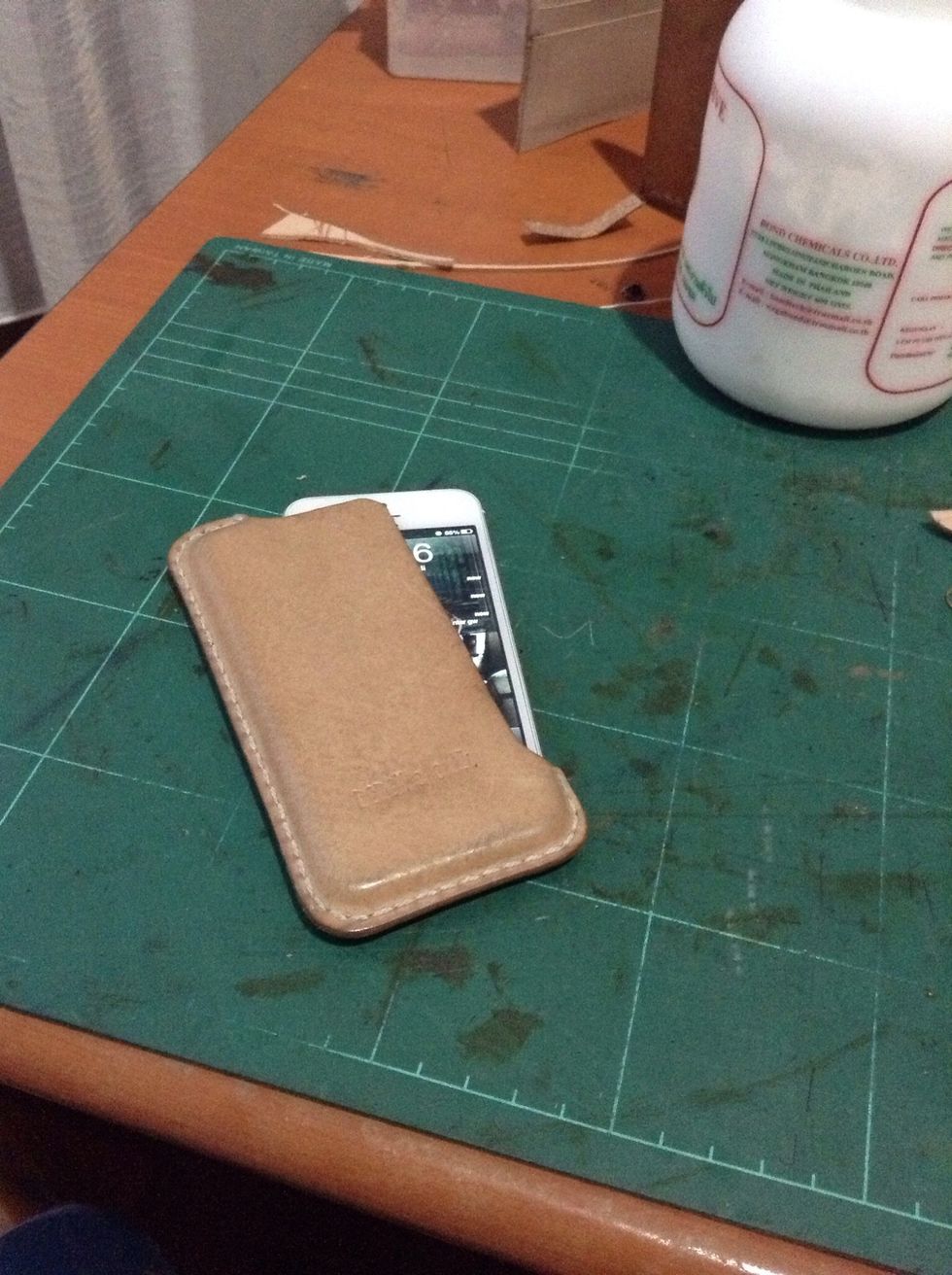 And after a couple of month the colour will darken through time.. Enjoy...
Vegetable tan leather
1.0ft Xacto Knife
1.0ft Latex based glue
1.0ft Pen
1.0ft Ruler
2.0ft Stitching needle
1.0 Ramie thread
1.0 Wax
1.0 Gum tragacanth
1.0 iPhone 5 plastic dummy
1.0 Stitching wheel
1.0 Stitching groover
1.0 Edge beveler
1.0 Edge smoother