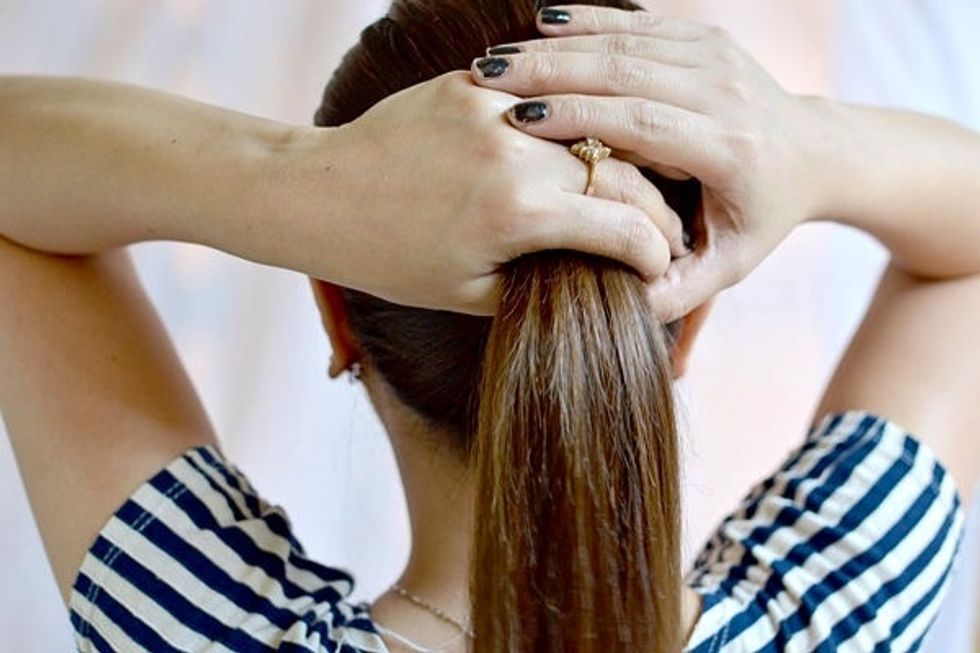 Gather all the hair into....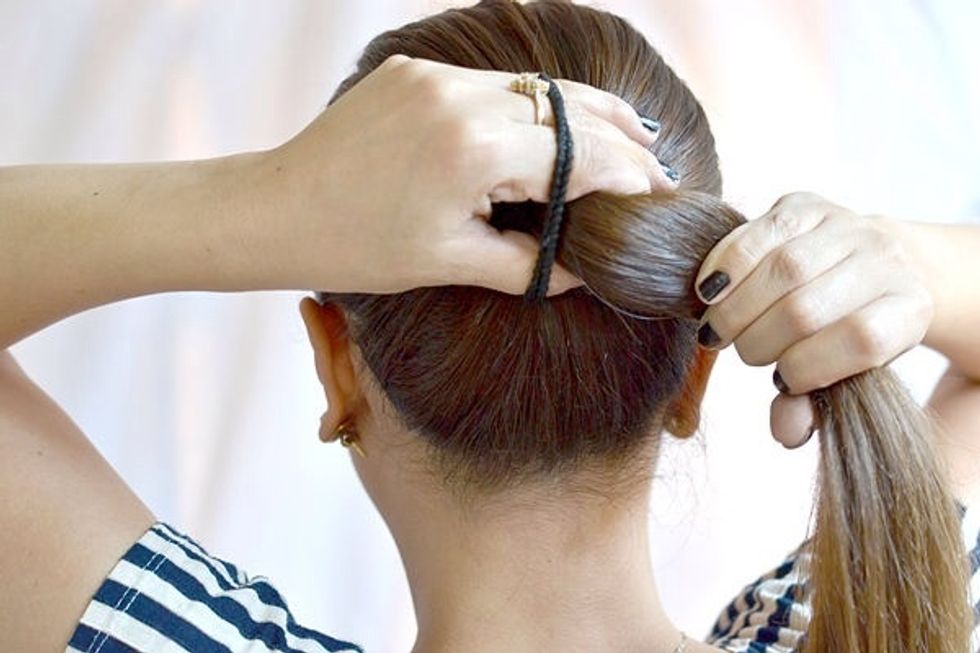 A medium height ponytail 💇💇💇💇💆
Divide the hair in two sections thus creating a hole just above the pony tail..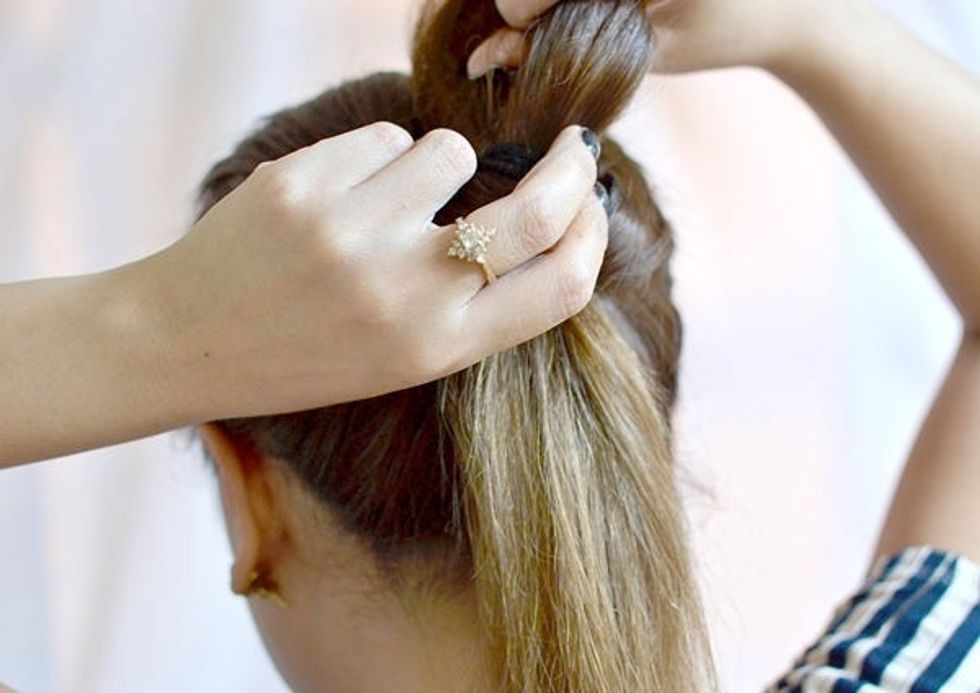 Pull the ponytail. Right down through the hole...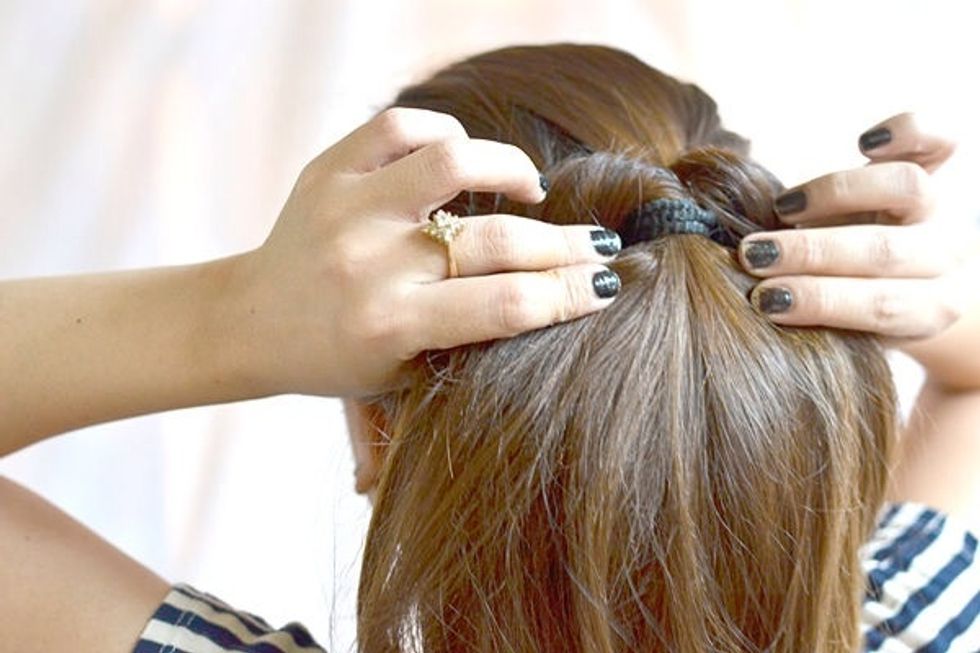 IT MAY BE NECESSARY TO TIGHTEN THE PONYTAIL 👈: do so by splitting the pony in two parts n pull tightly....
and VOILA ......ITS DONE ....👍👍👌👌✌✌😃😃😊😄😄😄☺☺😉😉😘😘
Comment , like and follow ☺😊😊😊☺☺☺😊 THANKING U ALL
Tip : this works better for medium-straight hair .... And long hair. :). ;).
A rubber band
A few clips (if necessary)