Prepare 1 granny smith apple. Wash and cut into diced. I like mine with skin
Combine the muesli in the bowl, together with the diced apple
Add in 1 tsp of ground cinnamon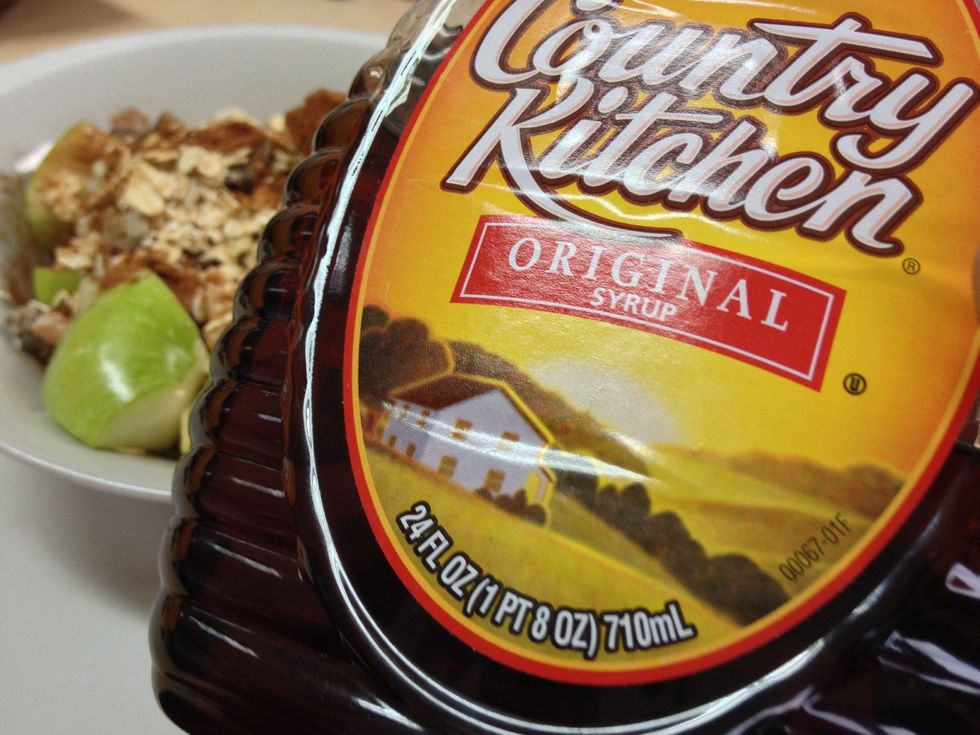 Add in 2 tbsp of maple syrup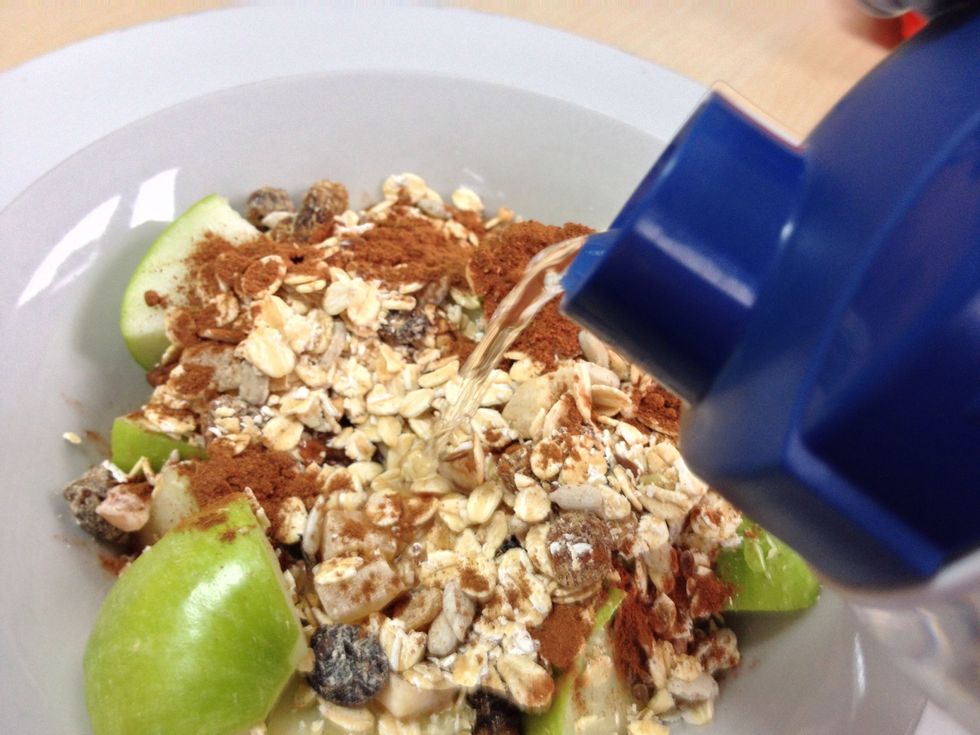 Add in 2 tbsp of water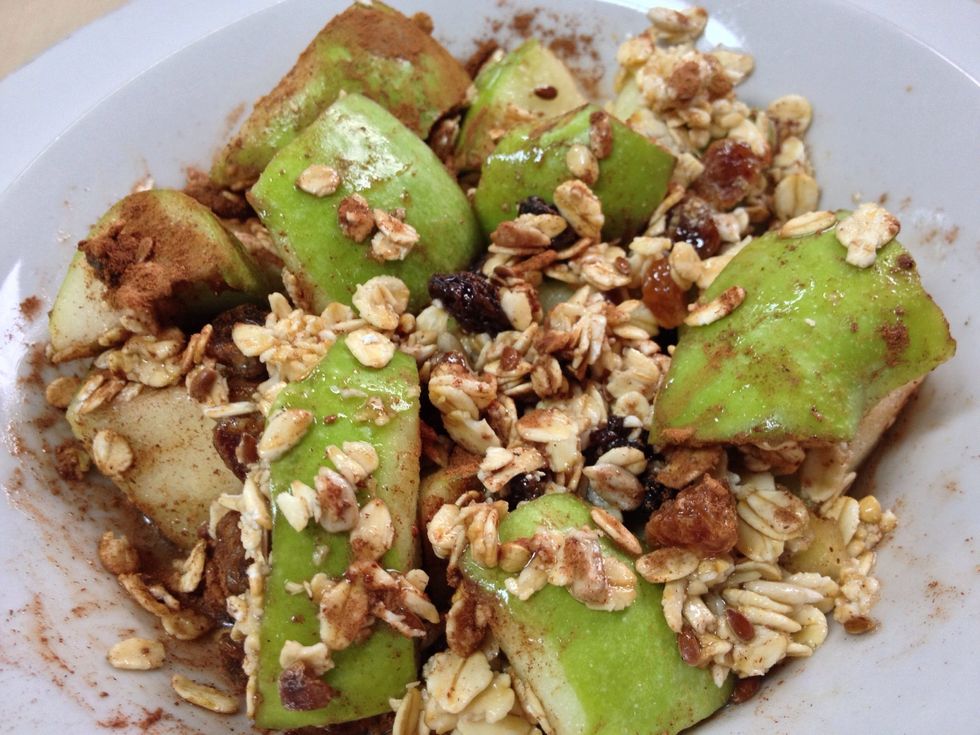 Mix mix and put in a microwave for 3 minutes (on high)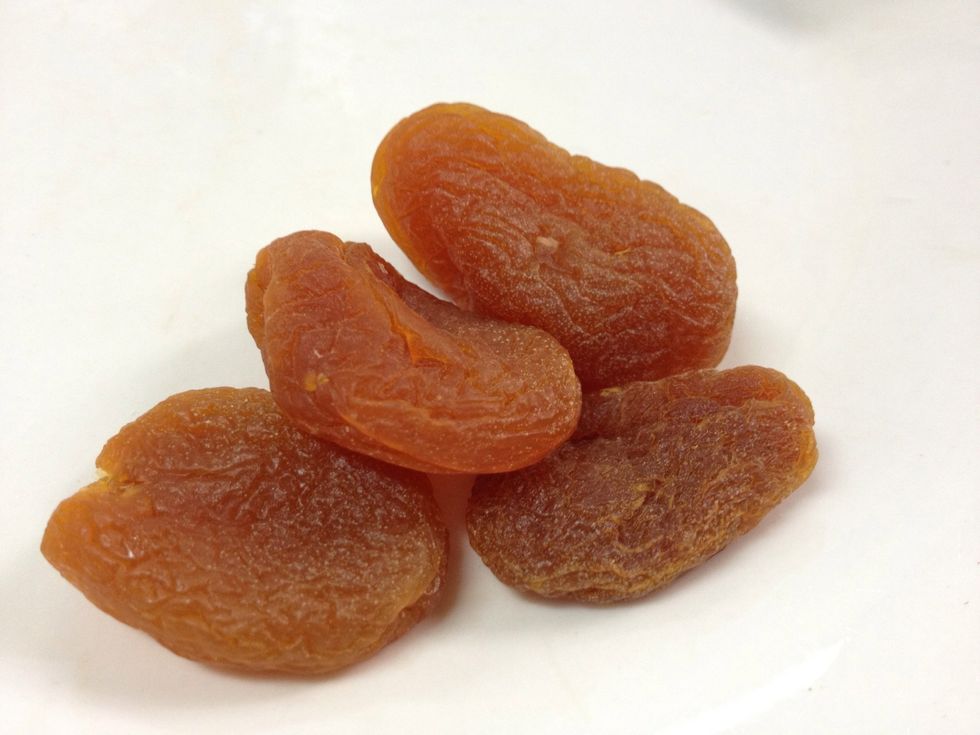 After 3 minutes, combine the apple mixture with additional dried fruits. I add in some apricots. Put the bowl back in the microwave for another 3-4 minutes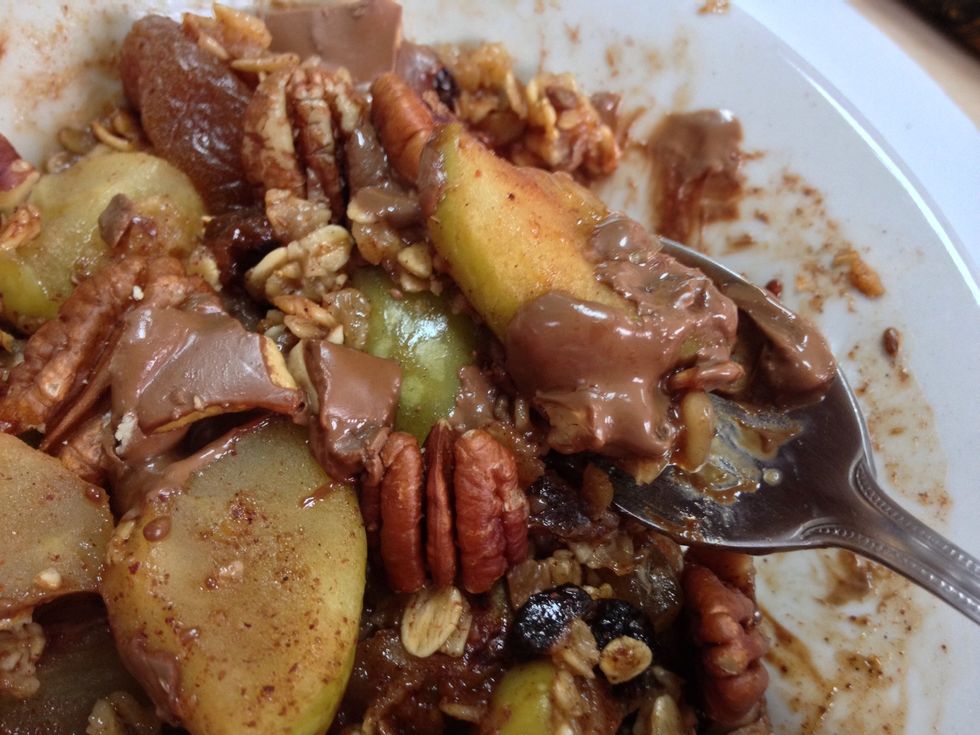 Add in some toasted pecans on top and some chunkie chocolates. The choco will melt right away!
It may not look good but trust me ... the flavor is absolutely there :) hope you like it. Enjoy
1.0 granny smith apple
50.0g muesli
2.0Tbsp water
2.0Tbsp maple syrup
1.0tsp ground cinnamon
dried fruits
chocolate block
pinch of salt
toasted pecans
Putri Lah
a foodperiment and a foodventorous, an Orca lover and a simple person who enjoys cozy places, good music and good books.