How to make ink splatters (without the mess)
Make Ink Splatters (Without the Mess)
50
Lay out a hearty sheet of paper towels. Next, lay atop them a sheet of cling wrap, about the same size as the towels.
Crinkle and wrinkle the cling film.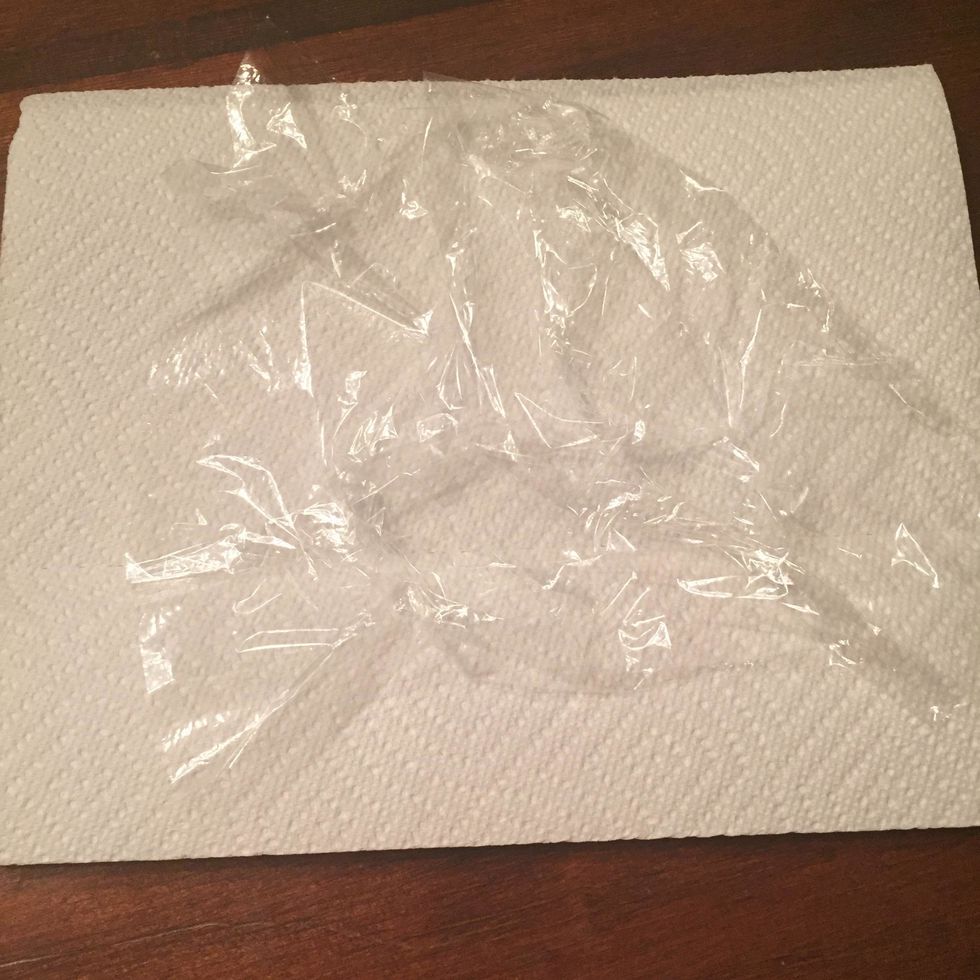 Now, drop the ink onto the cling film. disperse the colors randomly. You can also spread water with the ink to create pockets of more diluted color.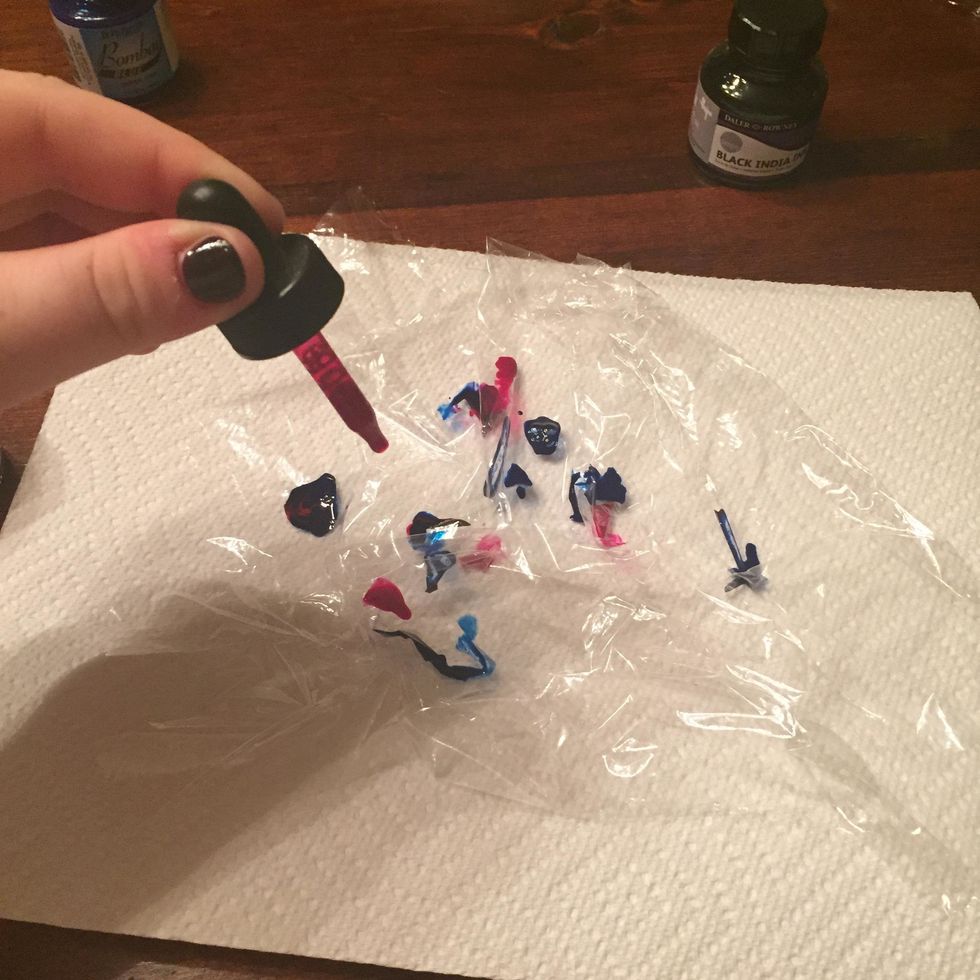 Use a brush to spread the ink and water all over the film. Fill in cracks and bubbles, and mix the colors together.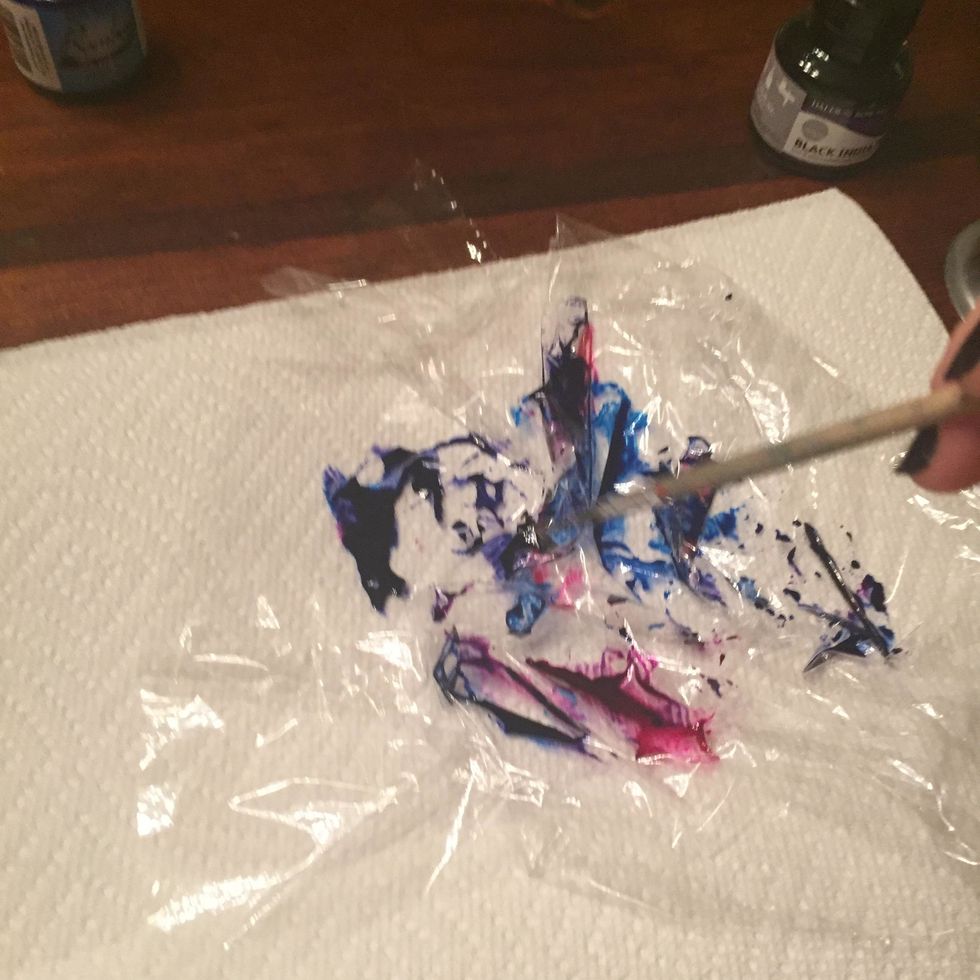 Now, get your paper ready. Make sure you have a safe spot made of paper or towels set aside where the paper can dry without making a mess.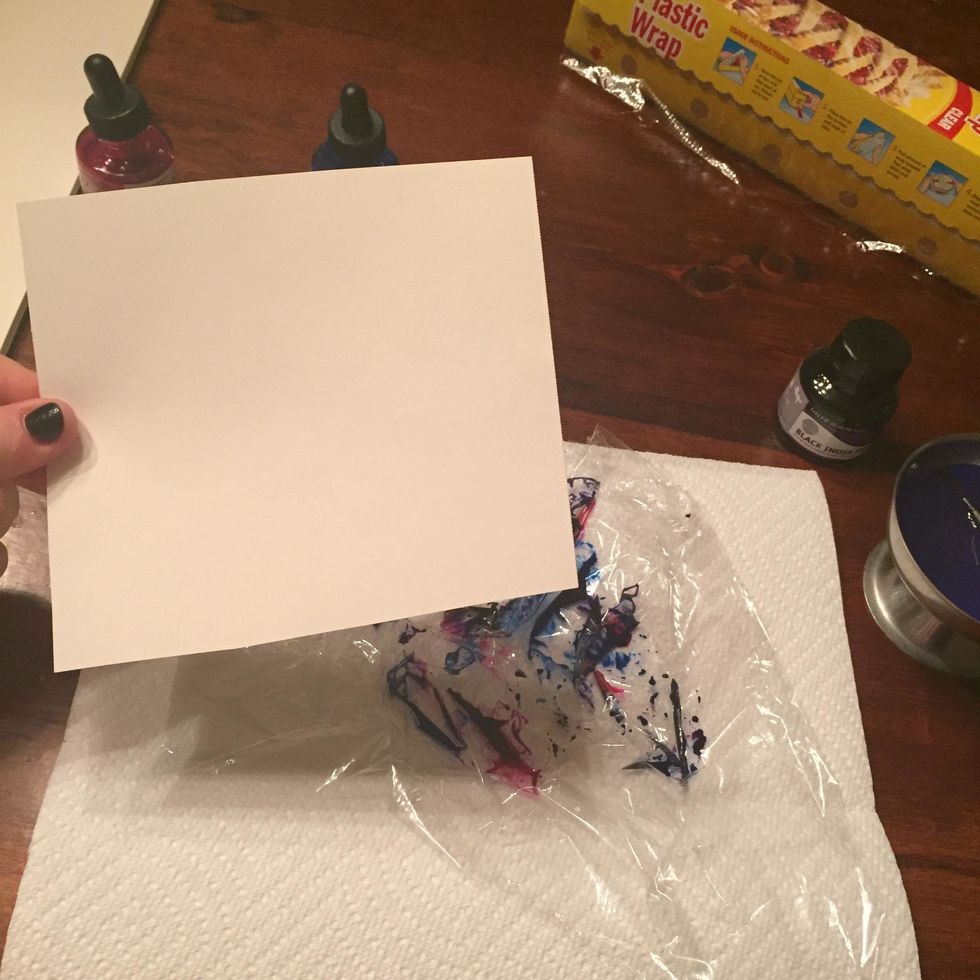 Now, place the paper onto the film. Don't press too hard, instead just run your fingers over the back of it gently.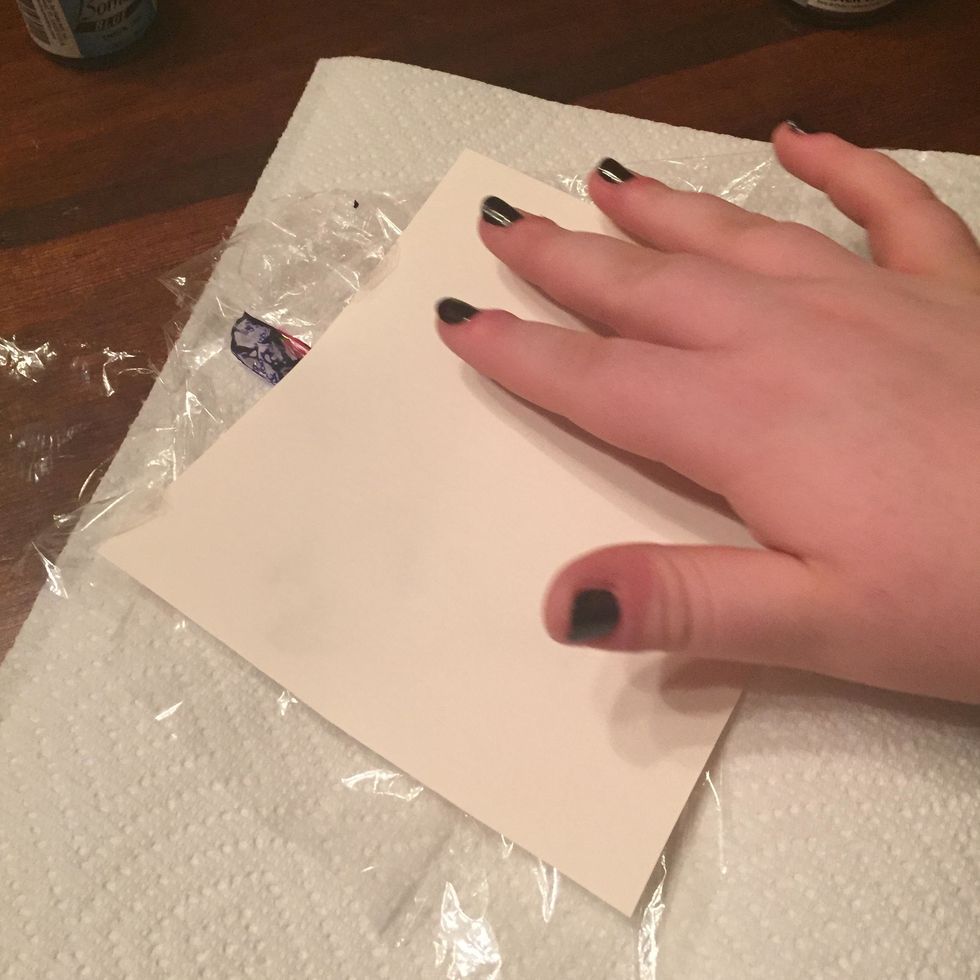 Now, peel the paper off the film. You can rotate it to mess with the flow of drips and further blend the colors to your desired outcome.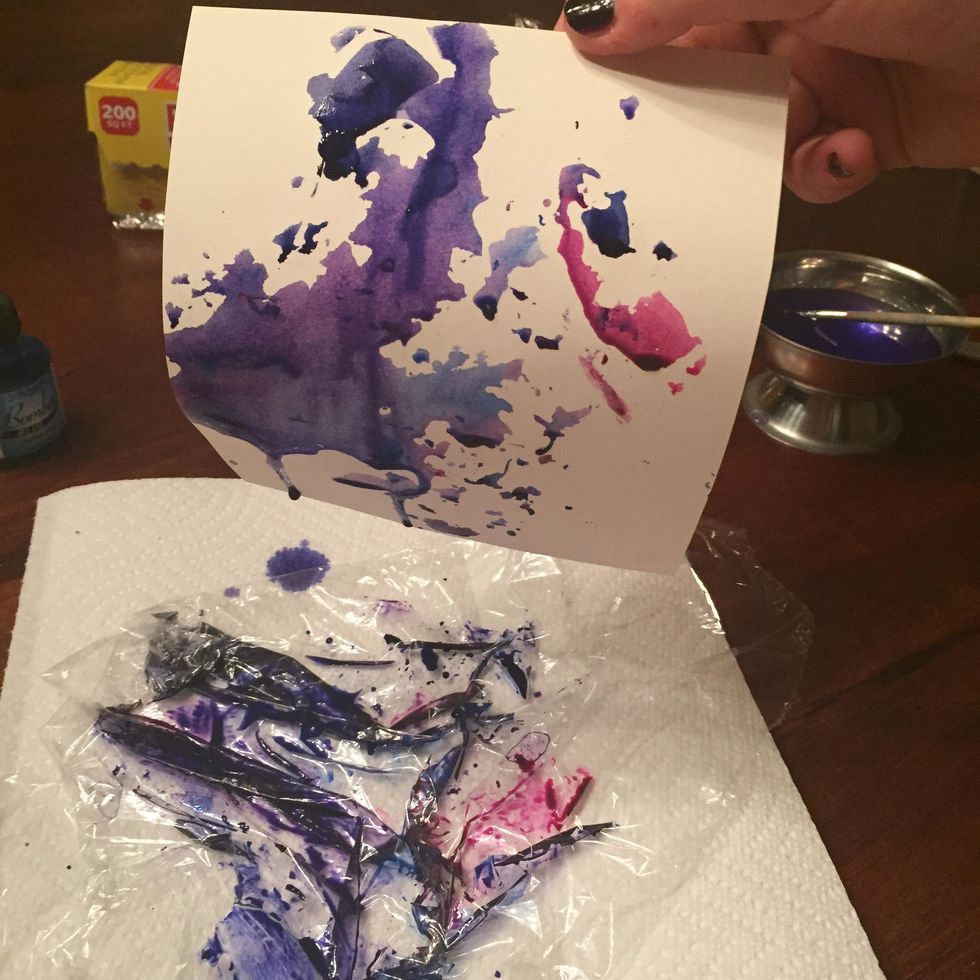 Set your work out aside and let it dry. Dry time depends on the ratio between ink and water on each piece, and what kind of paper you used.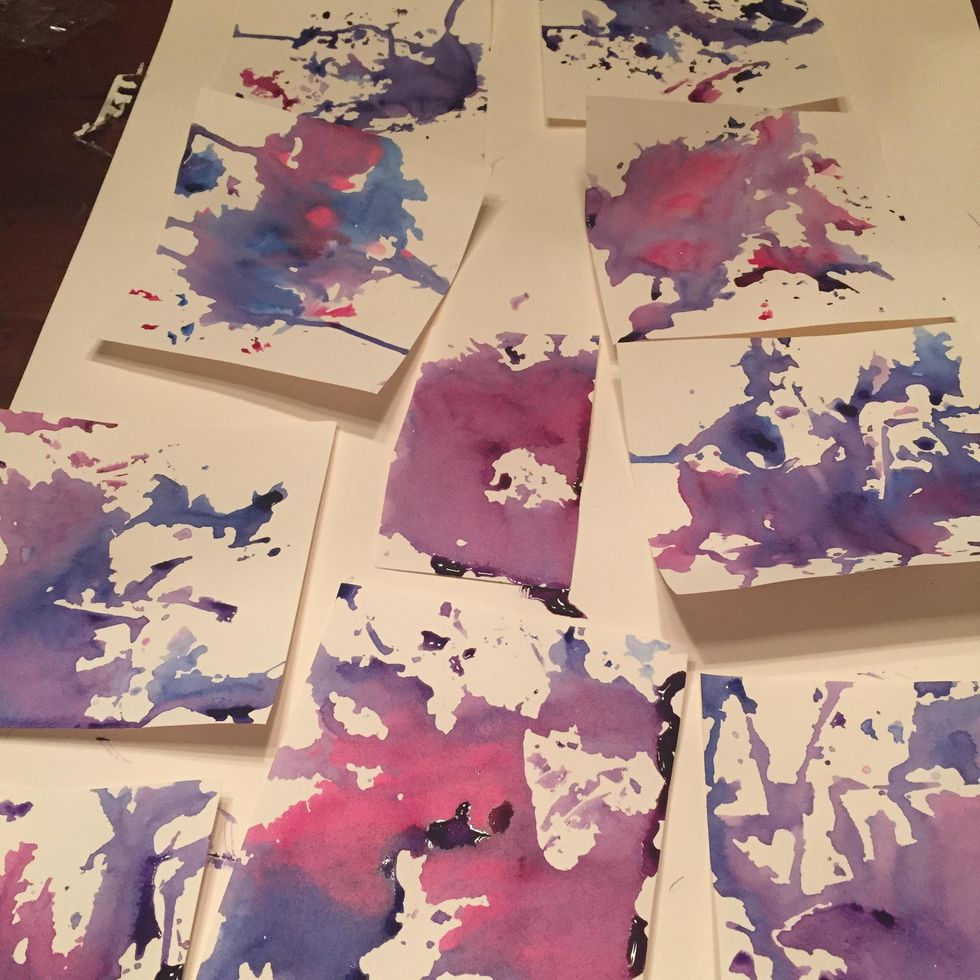 Go for a second coat! Layer washes and colors in any way you want.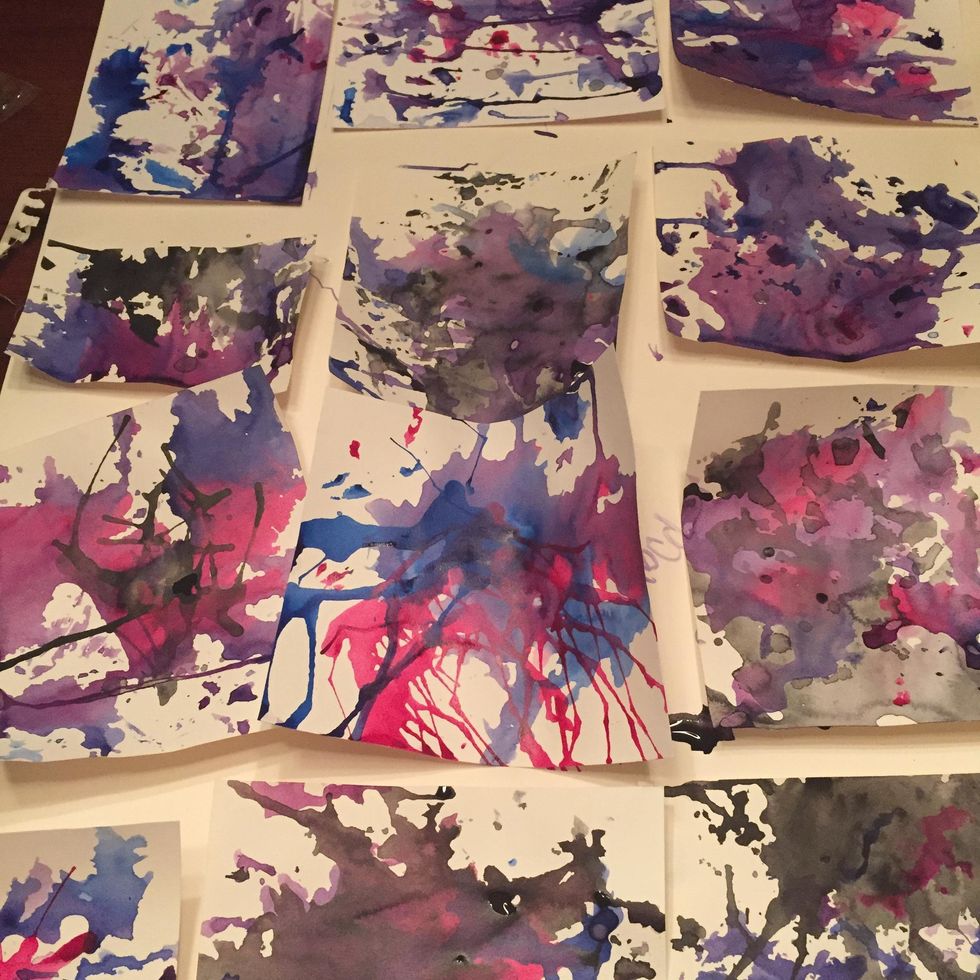 That's it! You're done! Use your cling wrap splatters however you want! I ripped mine into shreds and layered them over shapes like so, but you can use them for anything.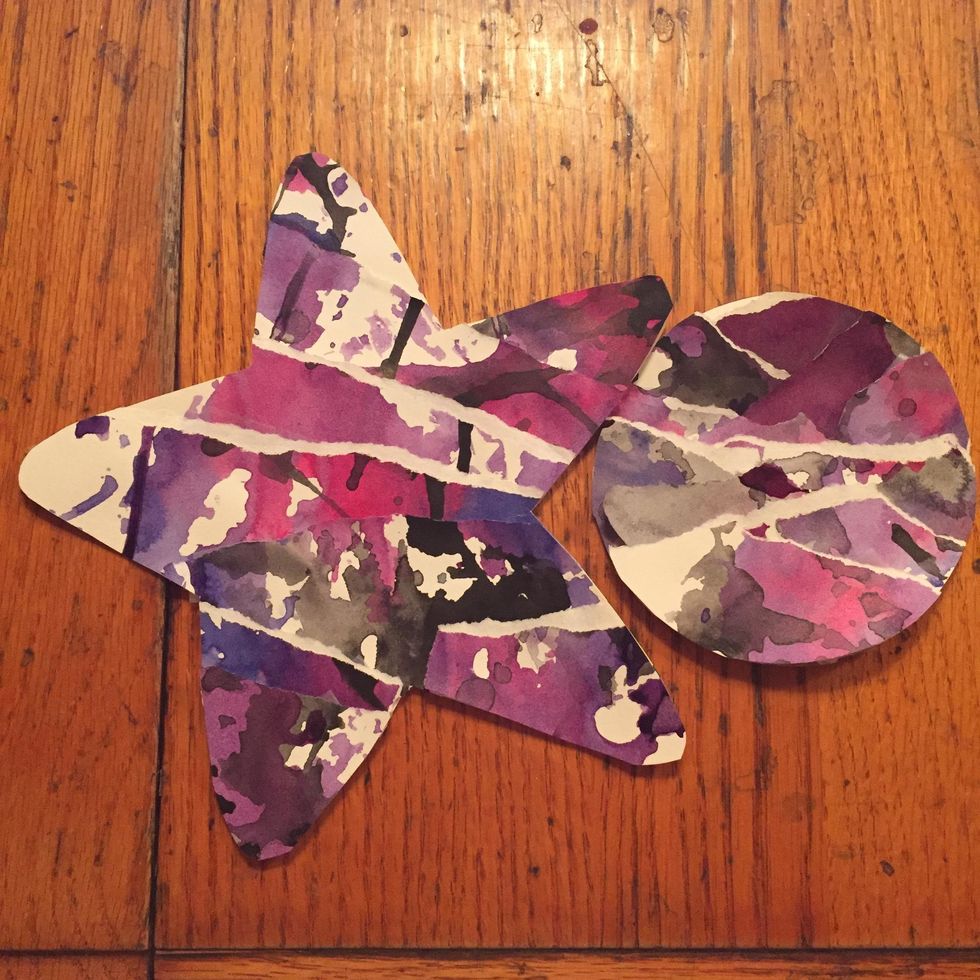 Plastic/Cling wrap
Heavy/Thick paper
Cloth/Paper towel
Ink (one or more colors)
Paintbrush
Water