Taking some plastic eggs hot glue some ribbon or twin around it to give it a little texture and pattern.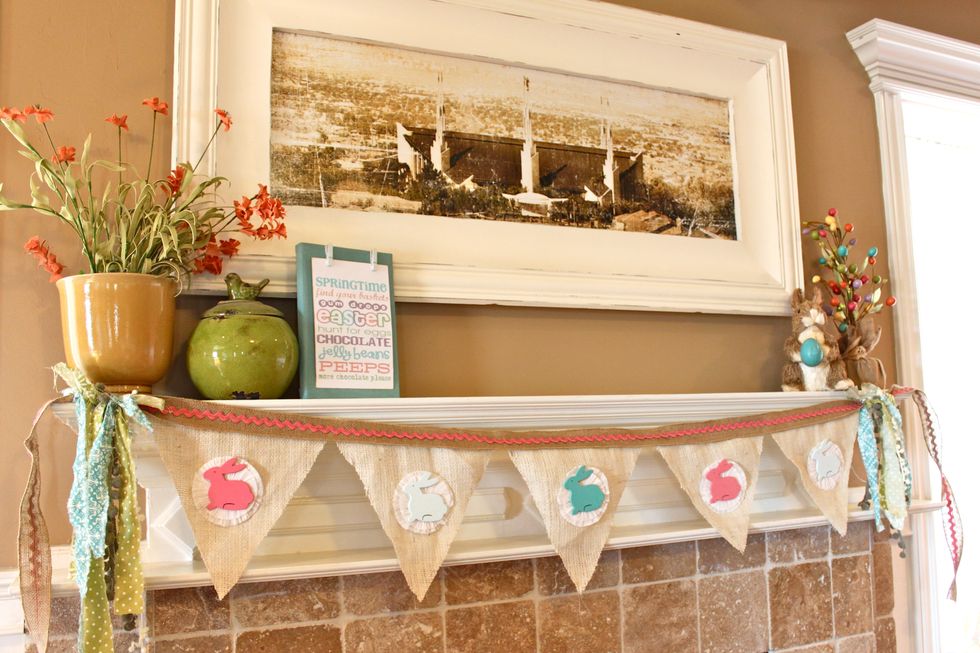 Banners are cute for any occasion. Using burlap or fabric of your choice cut some big triangles. Hot glue them to a 2" or bigger ribbon about 2 yards long. Dress up as you like or leave it plain.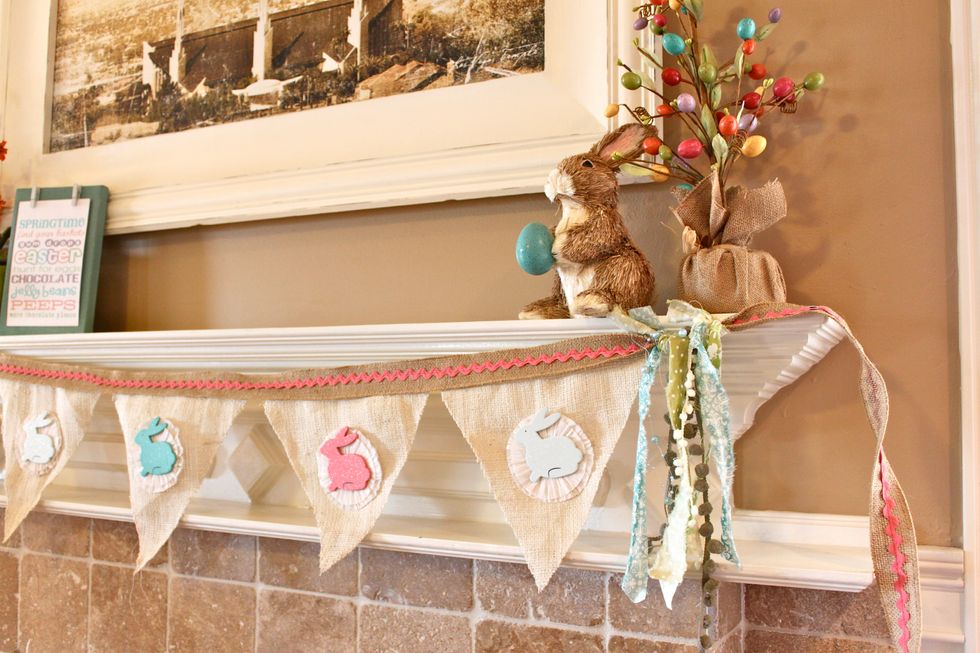 Tie some strips of fabric at the end to dress it up.
This little guy was made using a felt sheet and a needle and thread. Check out the video here. https://www.youtube.com/watch?v=C8EJ1fr5m00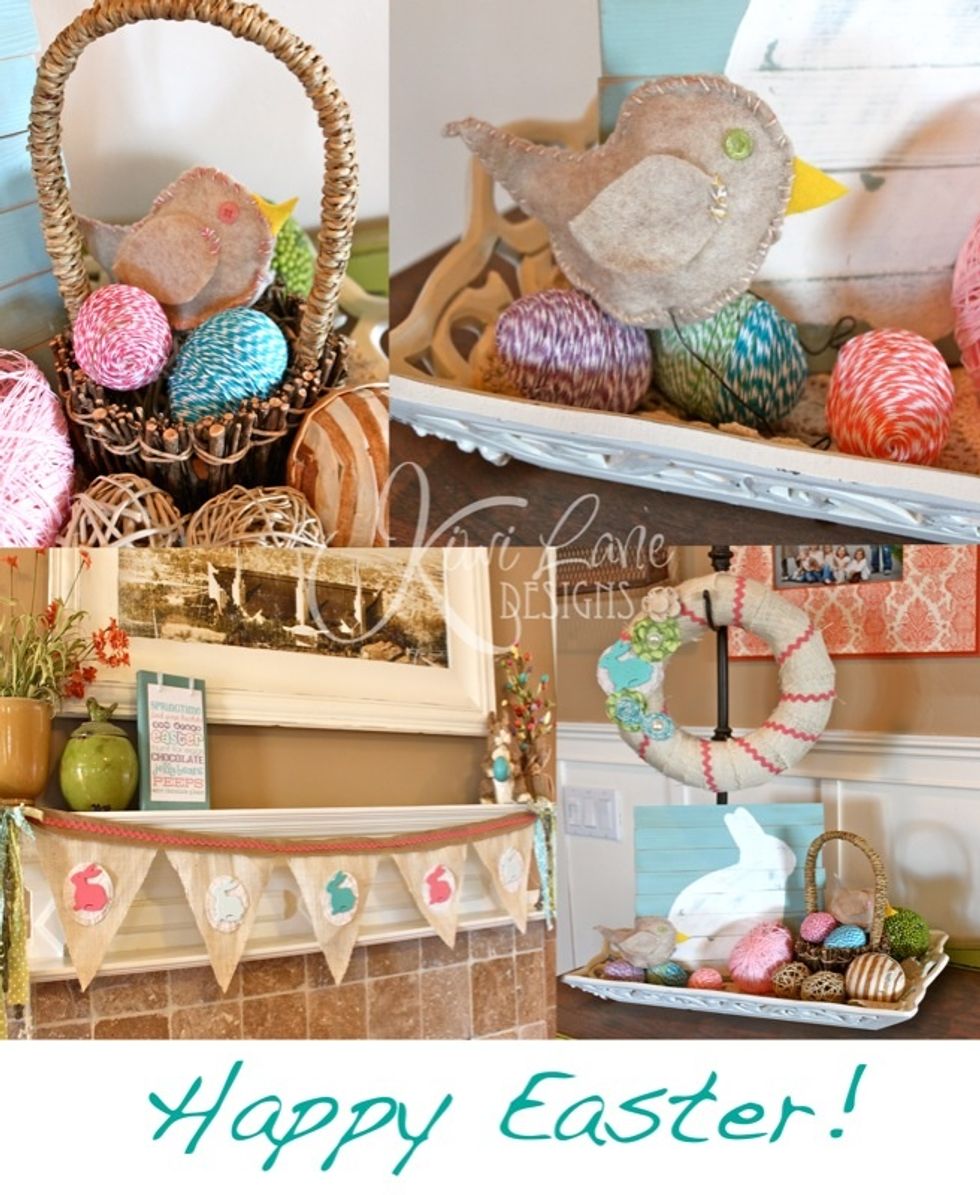 Visit us at www.kiwilane.com for more ideas.
Easter eggs
Scissors
Hot glue gun
Kiwi Lane
Mission: To add Fulfillment to the lives of others by helping them to Play Joyfully, Share Freely, and Inspire Sincerely.