A new spin on everyone's favorite! Less mess! No campfire needed!
24
If you spray your bowl, pan, and spoon with cooking spray, or rub with butter, you'll have less mess!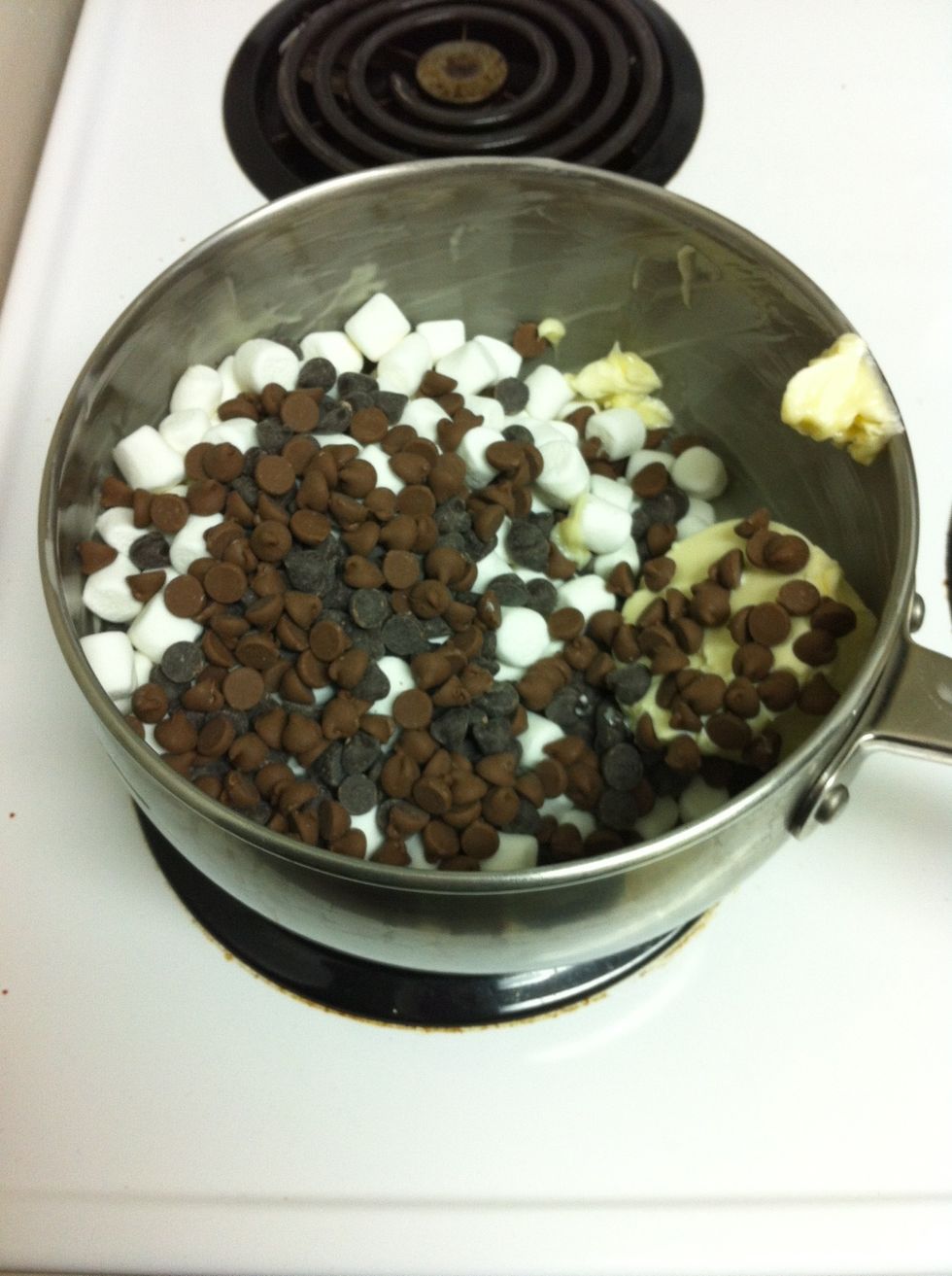 Measure cereal into a large bowl. In saucepan heat chocolate chips, butter, and only 3 of the 4 cups of marshmallowsover low heat, stirring frequently until melted. Remove from heat.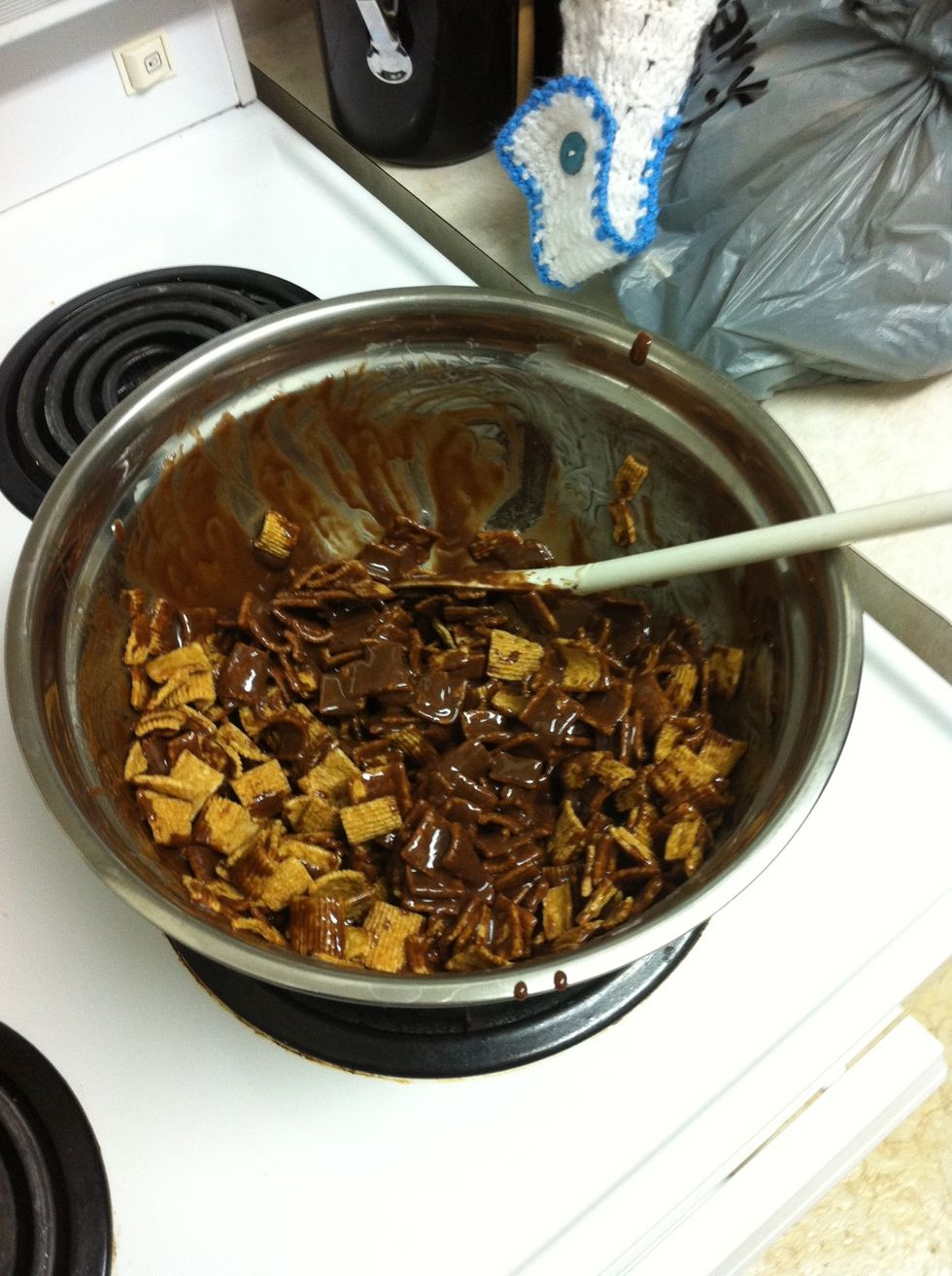 Pour marshmallow mix over cereal. Quickly toss until completely coated. Then stir in remaining 1 cup (or more) of marshmallows.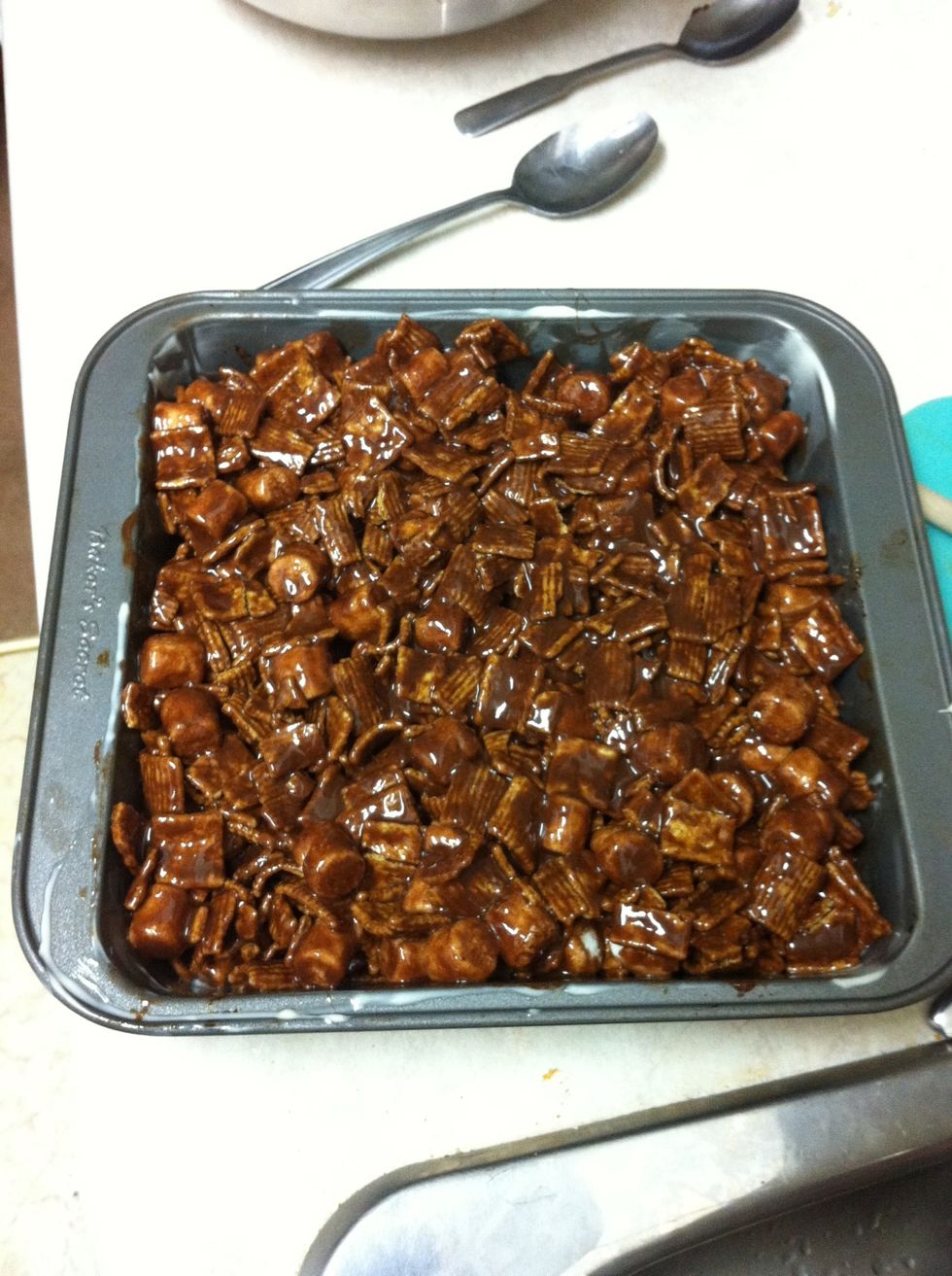 Press mixture into 8 or 9 inch square pan. Put into fridge for about 10 minutes or until firm enough to cut into bars.
ENJOY!!
5 cups golden grahams
4 cups mini marshmallows
1/3 cup butter or margarine
1 cup chocolate chips