There's no need to let cold or windy winter weather keep you from printing with Inkodye. This guide will show you how to make great Inkodye prints indoors using a window.
19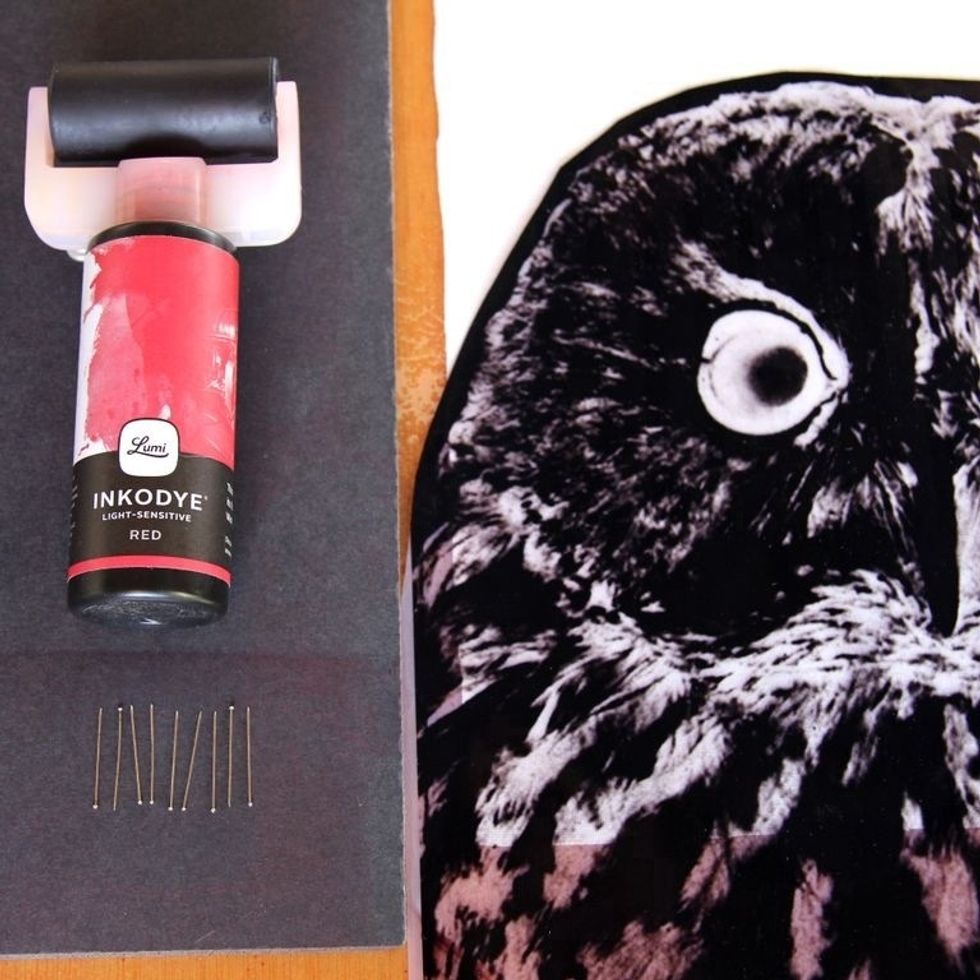 Gather your materials for printing. You will need Inkodye, a negative, fabric for printing, straight pins, and cardboard or a foam board to work on.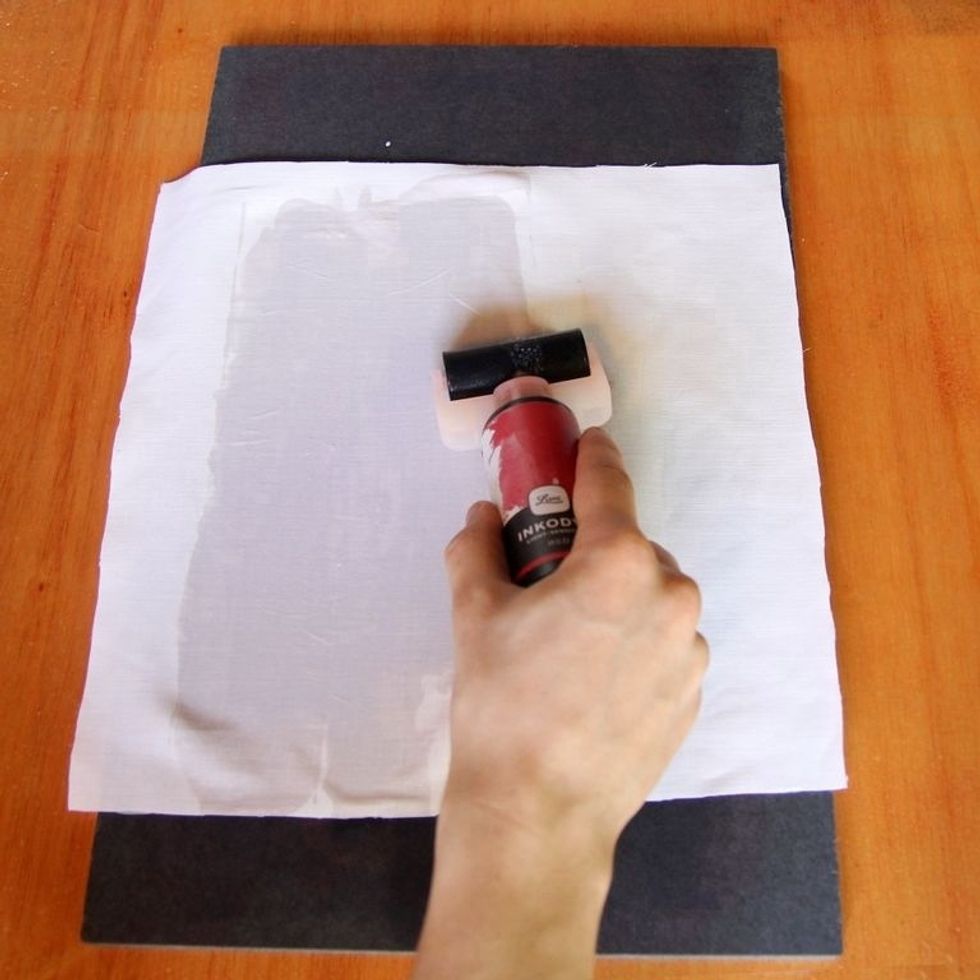 Place the fabric on the backing board and thoroughly coat with Inkodye. Be sure to blot away any excess with a paper towel.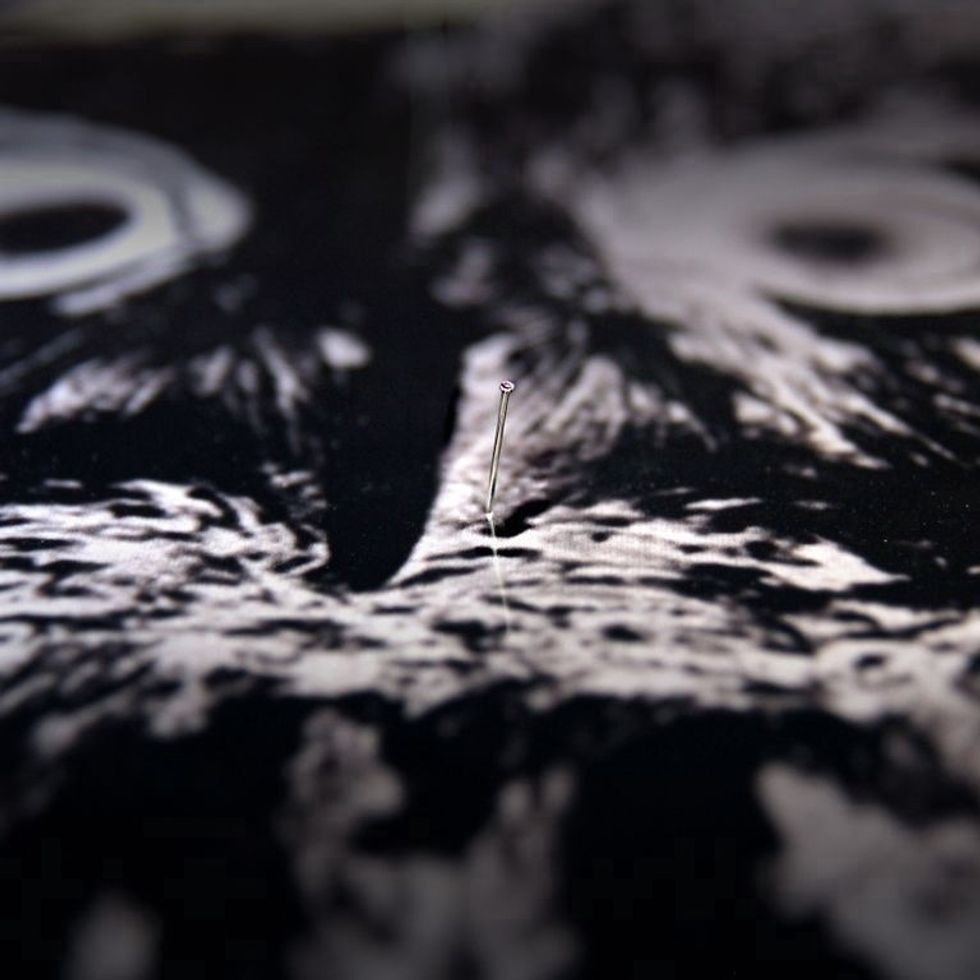 Secure your negative and fabric to the backing board using straight pins.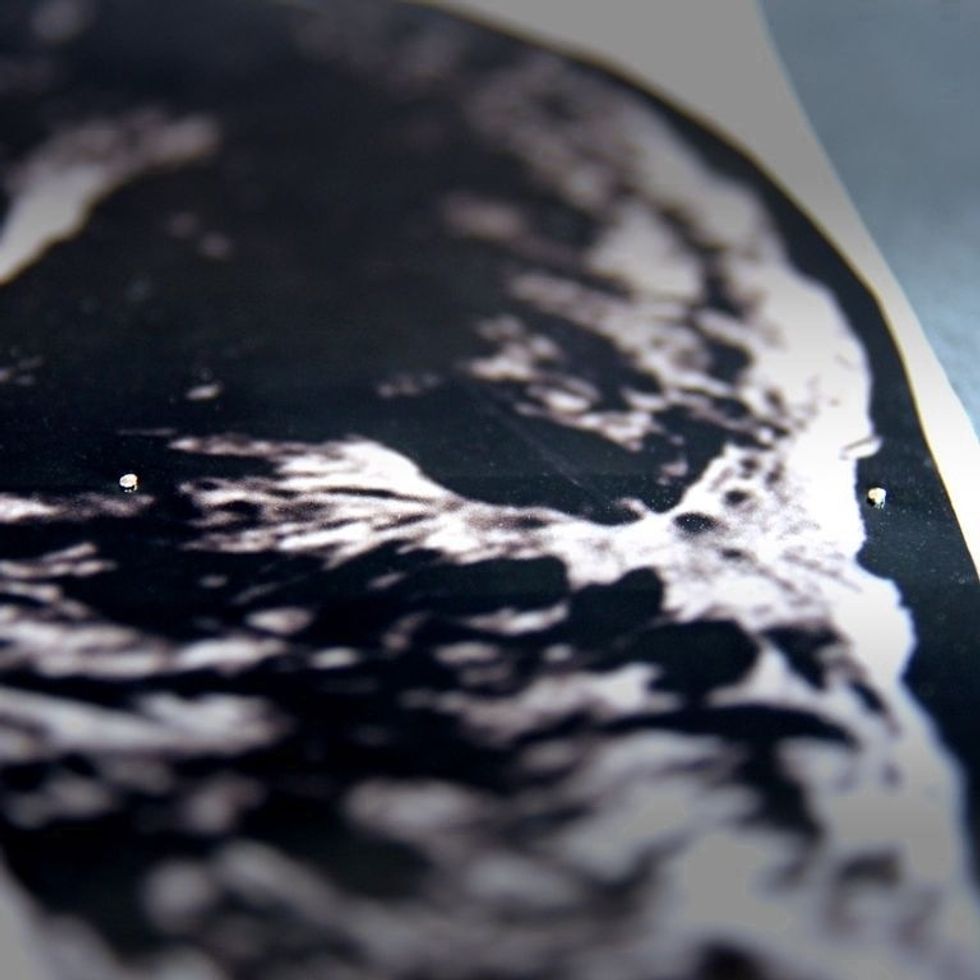 Lift your project and push the straight pins all the way down.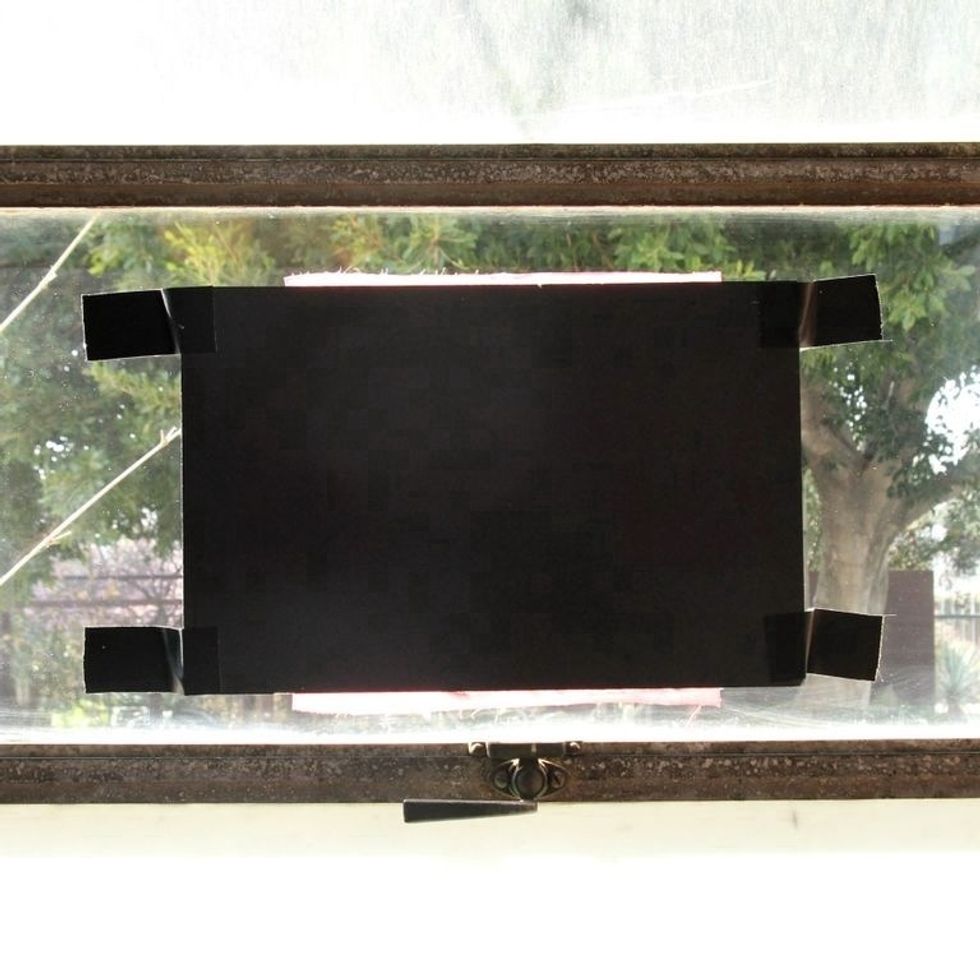 Use tape to secure your project to a sunny window. Be careful not to poke yourself on the straight pins on the back of the board!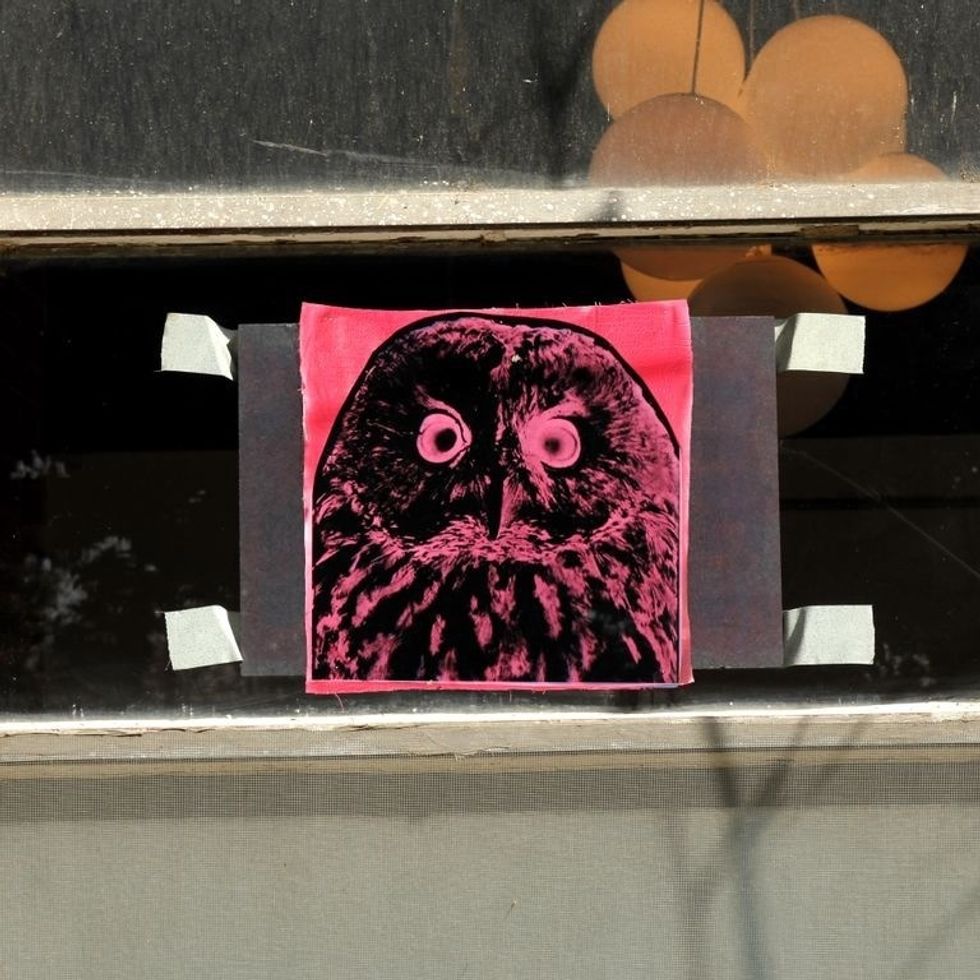 Be sure to print in the early afternoon, when the sun is brightest. Our project took 14 minutes to develop on a sunny day. Feel free to leave your project hanging up all afternoon if you need to!
When the print looks bright and colorful, remove the pins and peel back the negative. Just look at that owl! All that's left to do is thoroughly wash your print.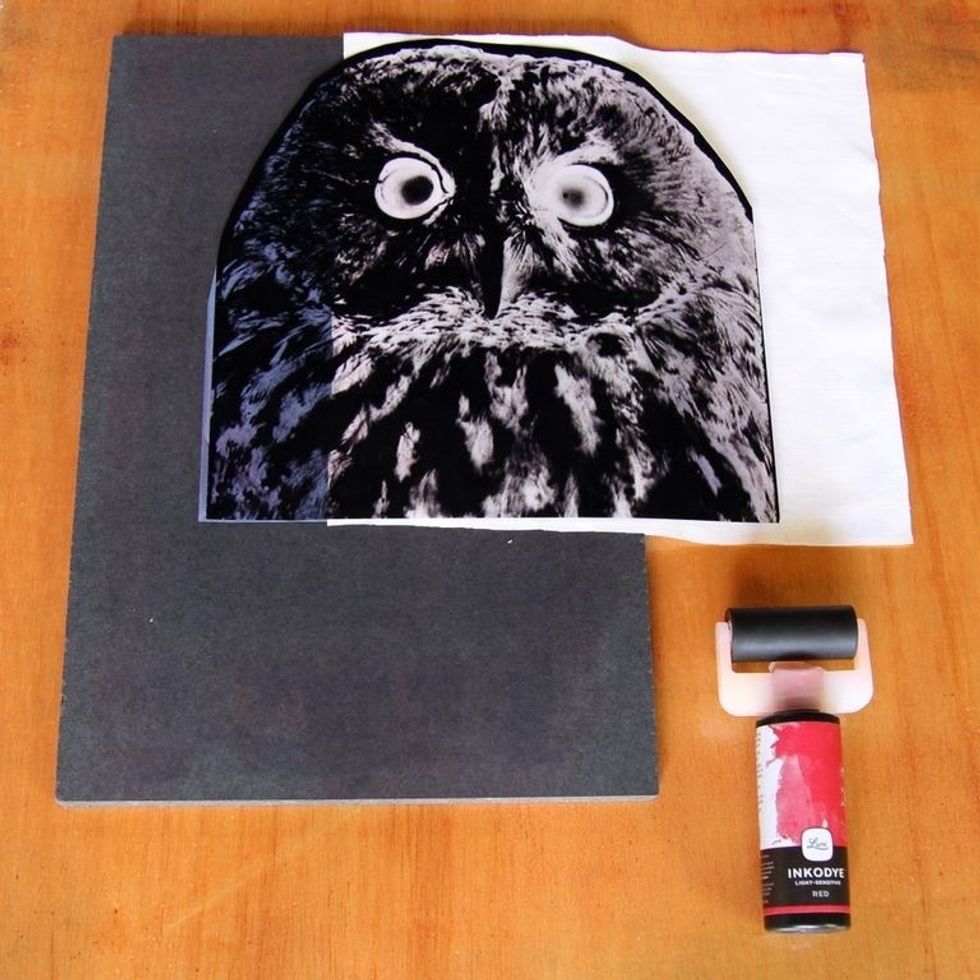 New to Inkodye? See our "Print a Photo on Cotton with Inkodye" guide for detailed step-by-step instructions on how to make a great print and wash it properly.
Inkodye
Inkofilm Negative
Shirt or natural fabric to print on
Straight Pins
Cardboard or Foam Board
Wide Tape
Lumi ☀
Lumi is a design team pioneering the Inkodye printing process, a revolutionary photographic print process for textiles and natural materials.