A quick version of an Indonesian street food favorite. Similar to 'Kon Loh Mien' in Malaysia and Hong Kong, or Sarawak Mee 'Kolok'. Served with Bakso Soup (President Obama's favorite Indonesian meal)
167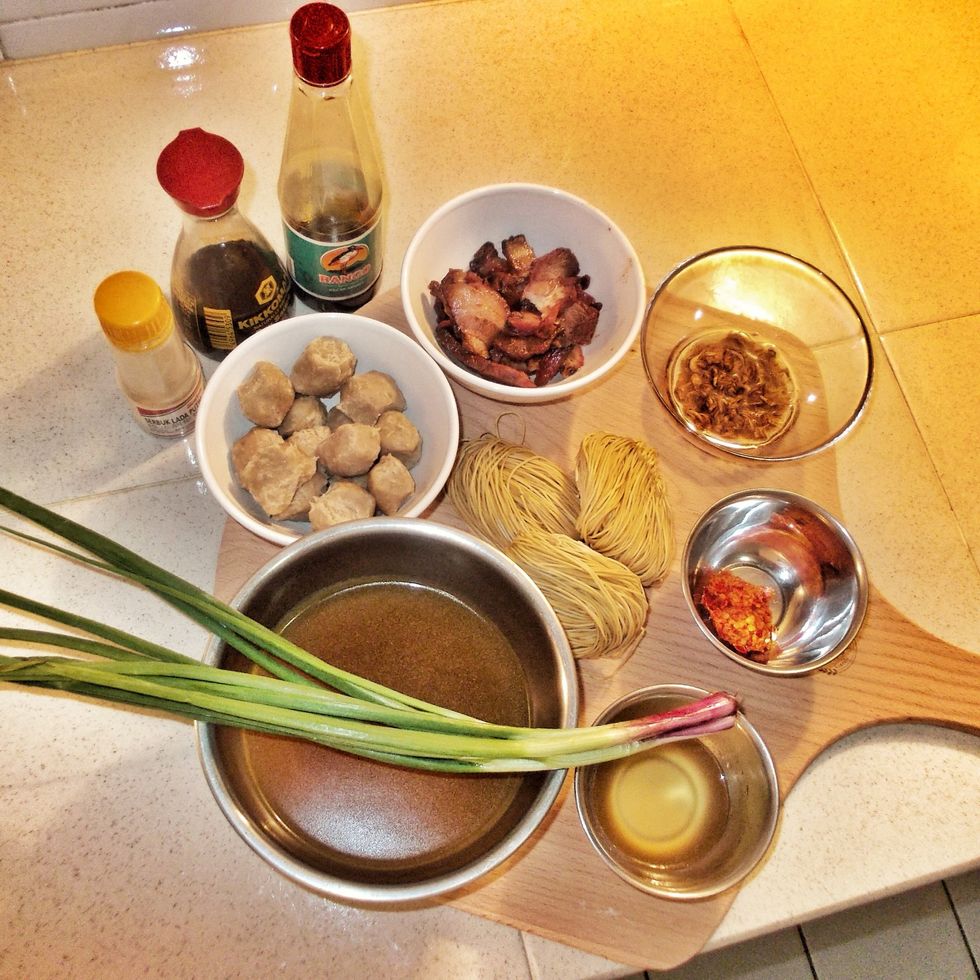 Here are the ingredients, I have used Chinese Char Siew (Honey Roasted Meat) as my choice of meat, For Kosher and Halal versions, would suggested shredded chicken.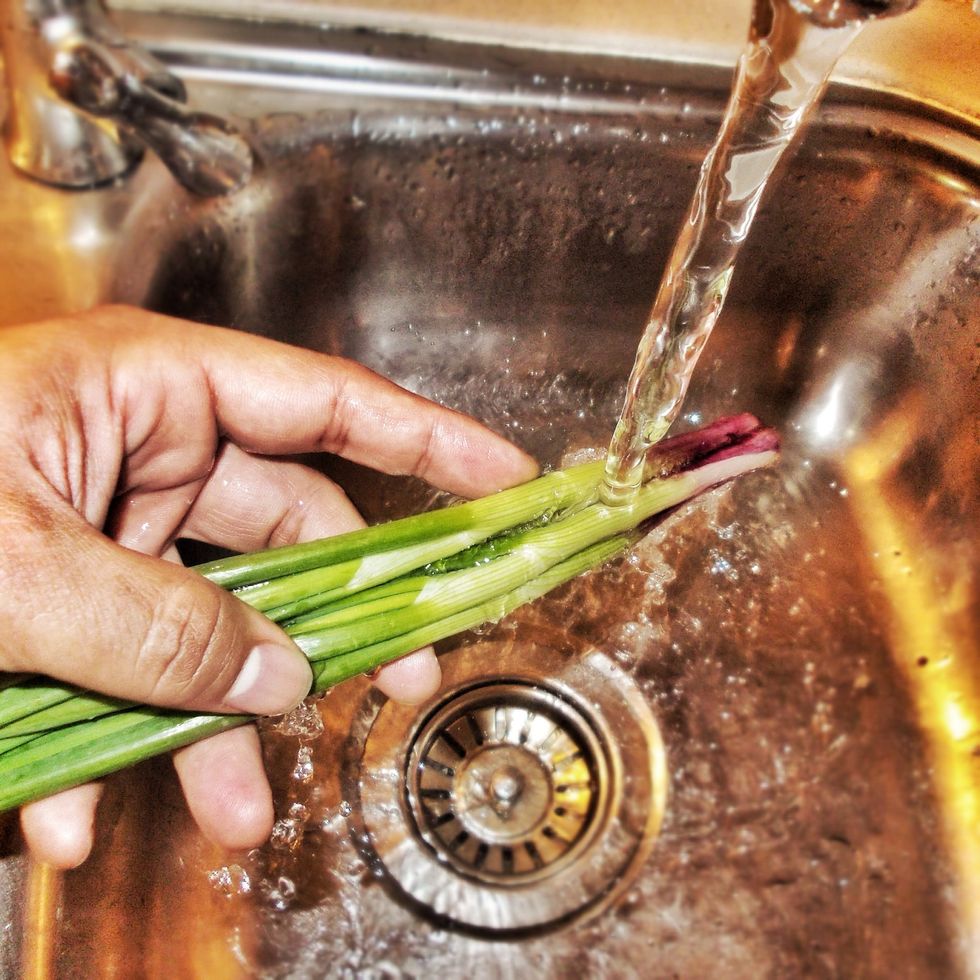 First, wash the scallions. Peel the membrane ends near the roots and wash thoroughly. Pat dry.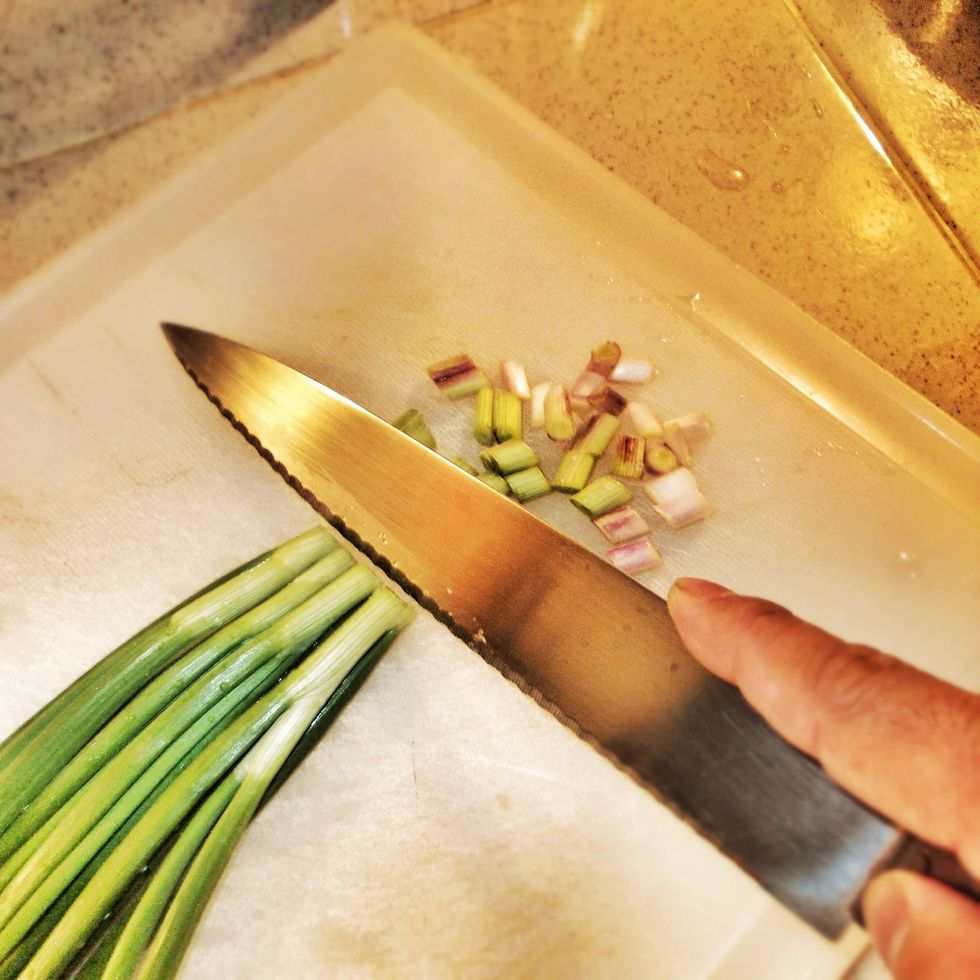 Finely chop the scallions about 1/4 inch wide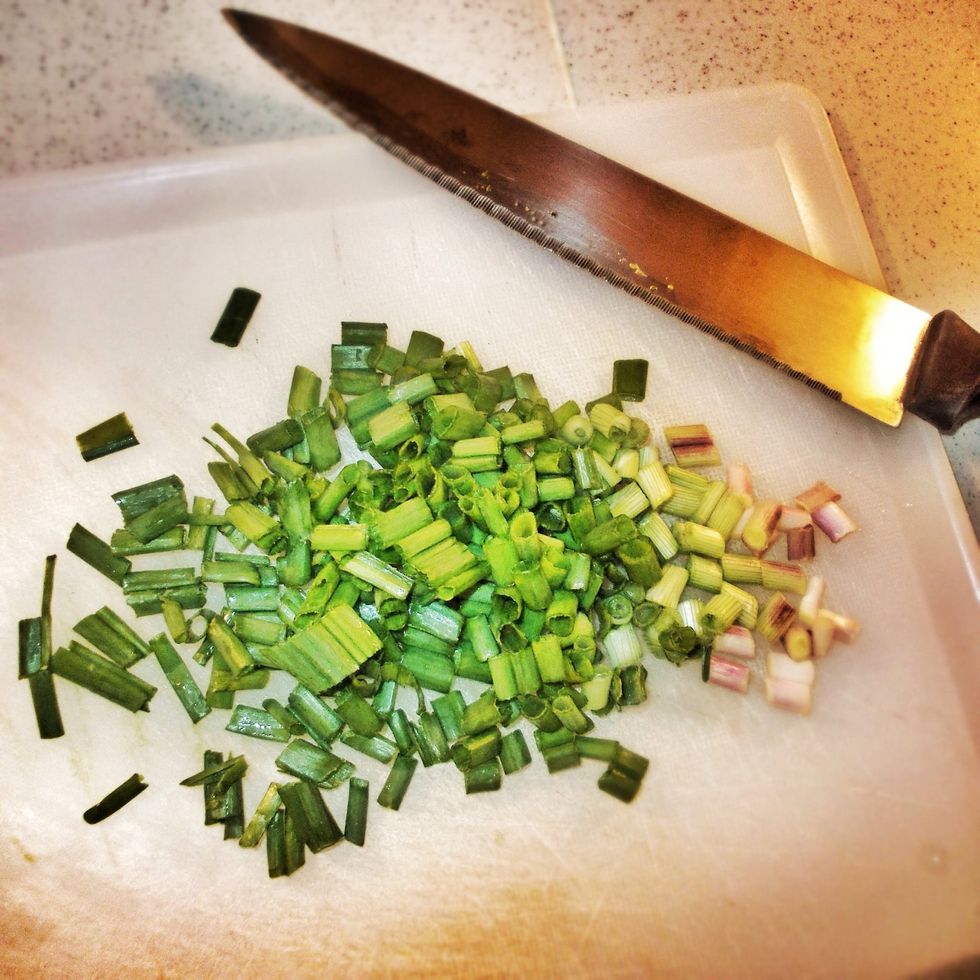 Viola! Nicely chopped.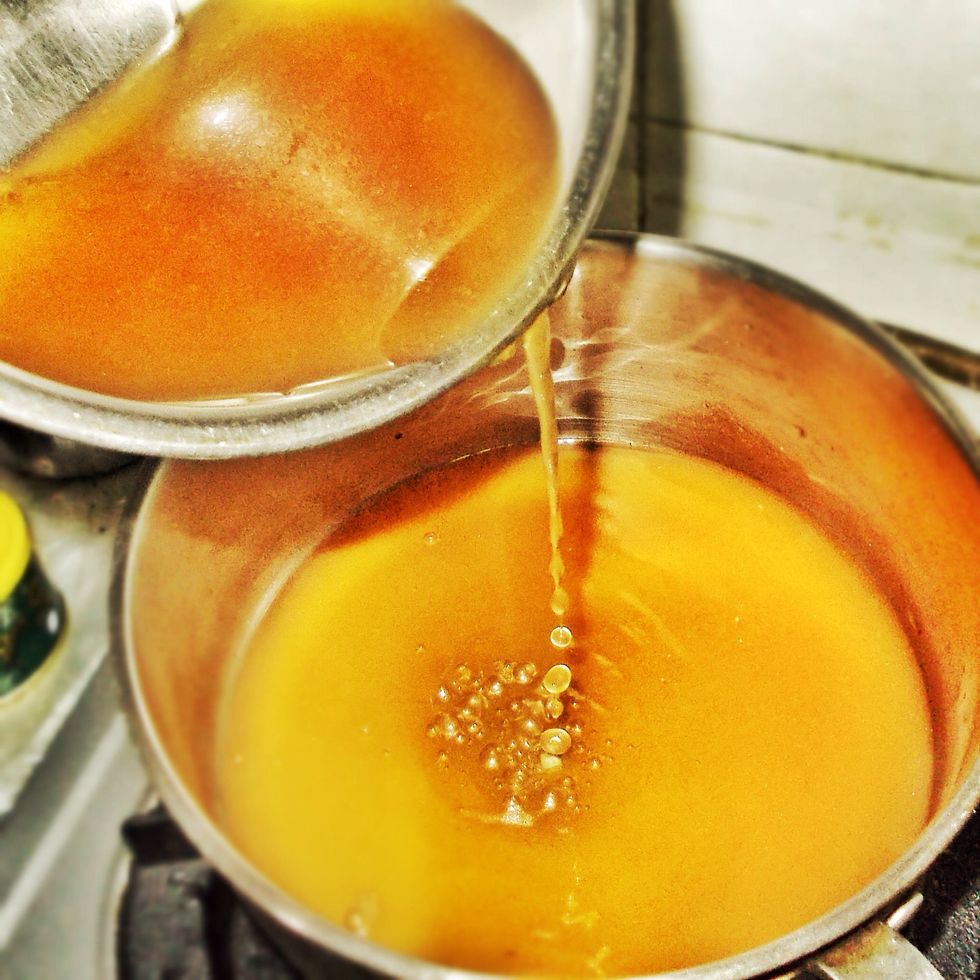 First, lets get the bakso soup done: start by bringing the beef stock to a boil.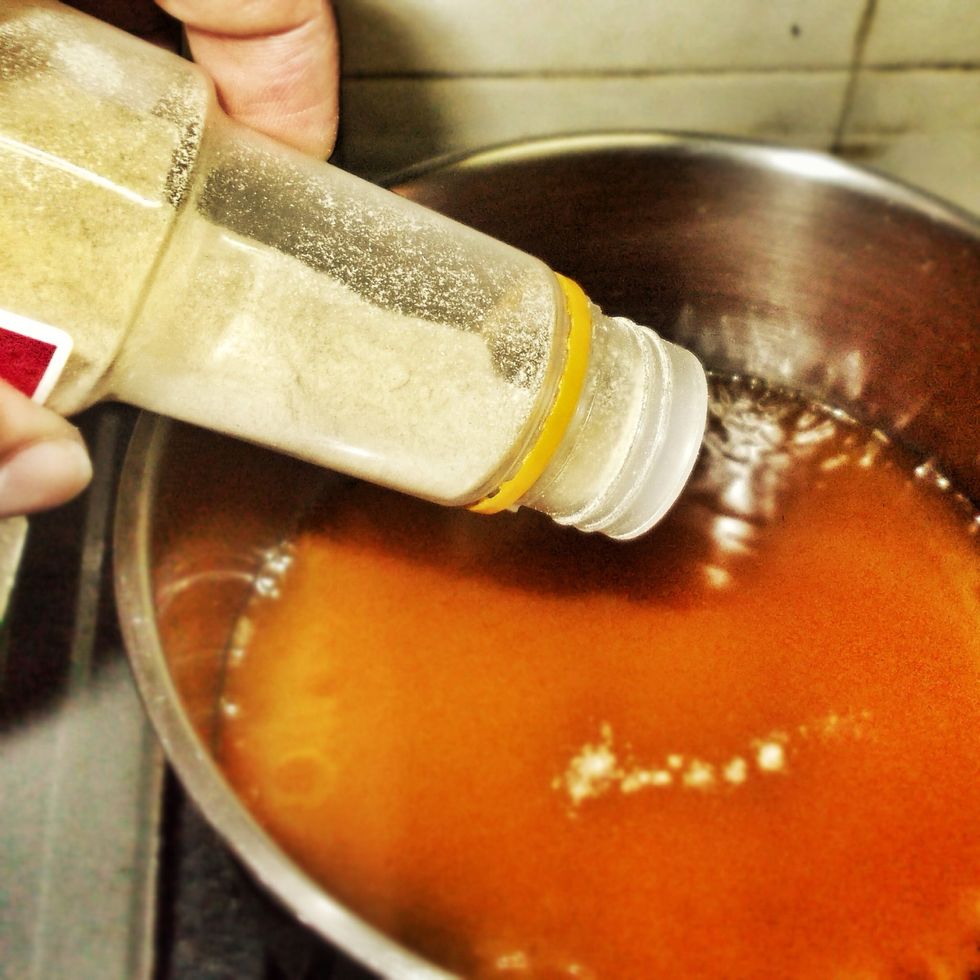 Season with white pepper. I like white pepper from Sarawak, nice and earthy.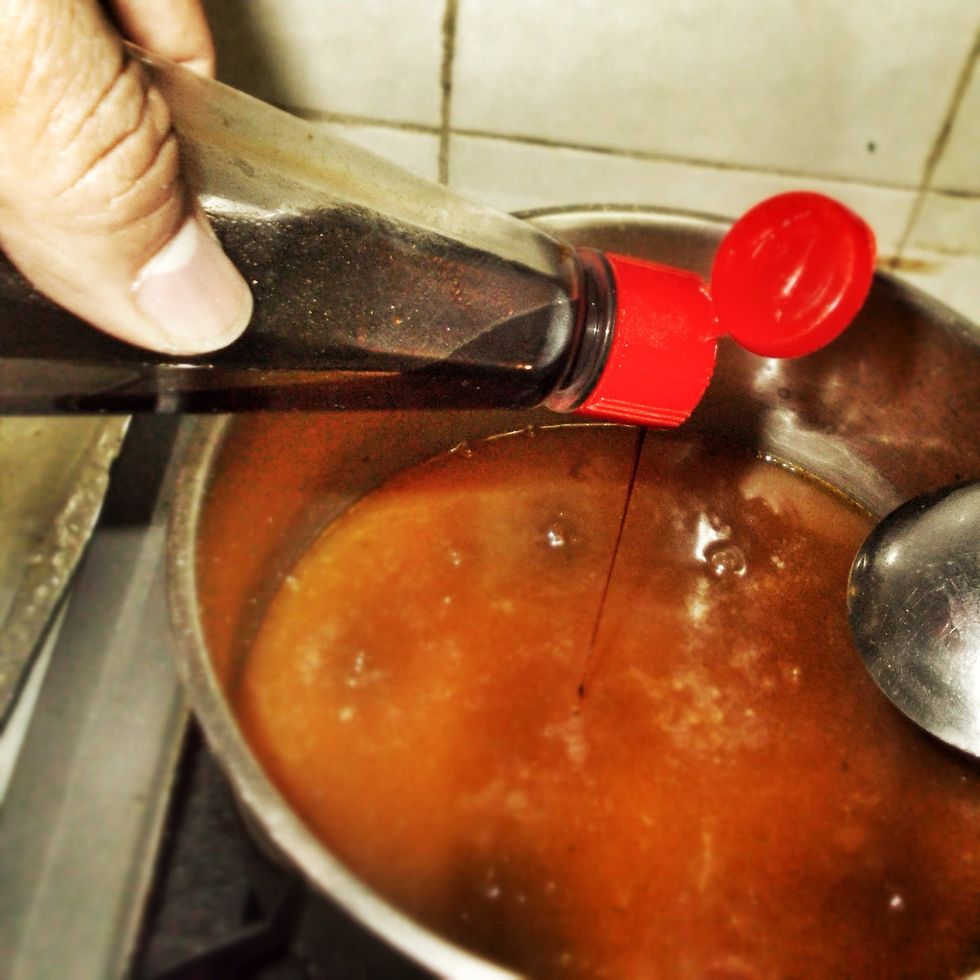 Add in about a teaspoon of Kicap Manis (the brand of my choice is Kicap Bango from Indonesia).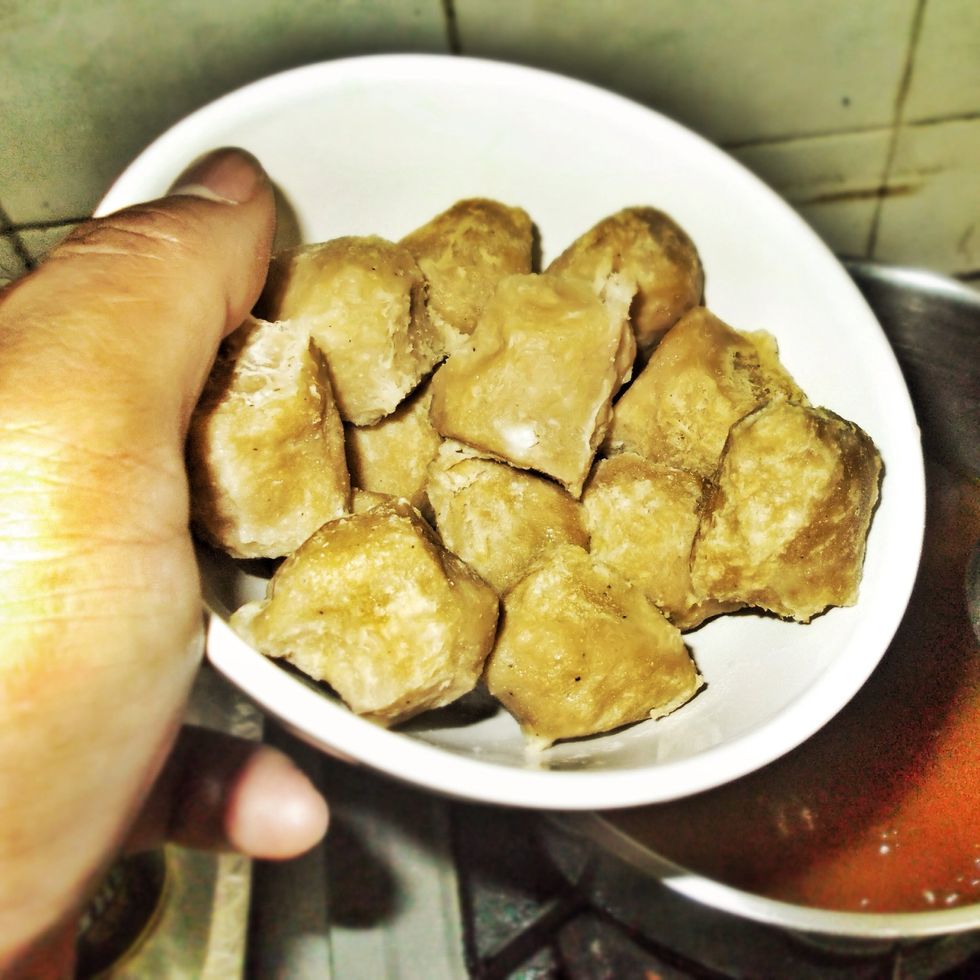 Add in the Bakso (Indonesian meatballs) and let it sit on the fire for about a minute and a half (this is if the meatballs are at a room temperature), turn off the fire.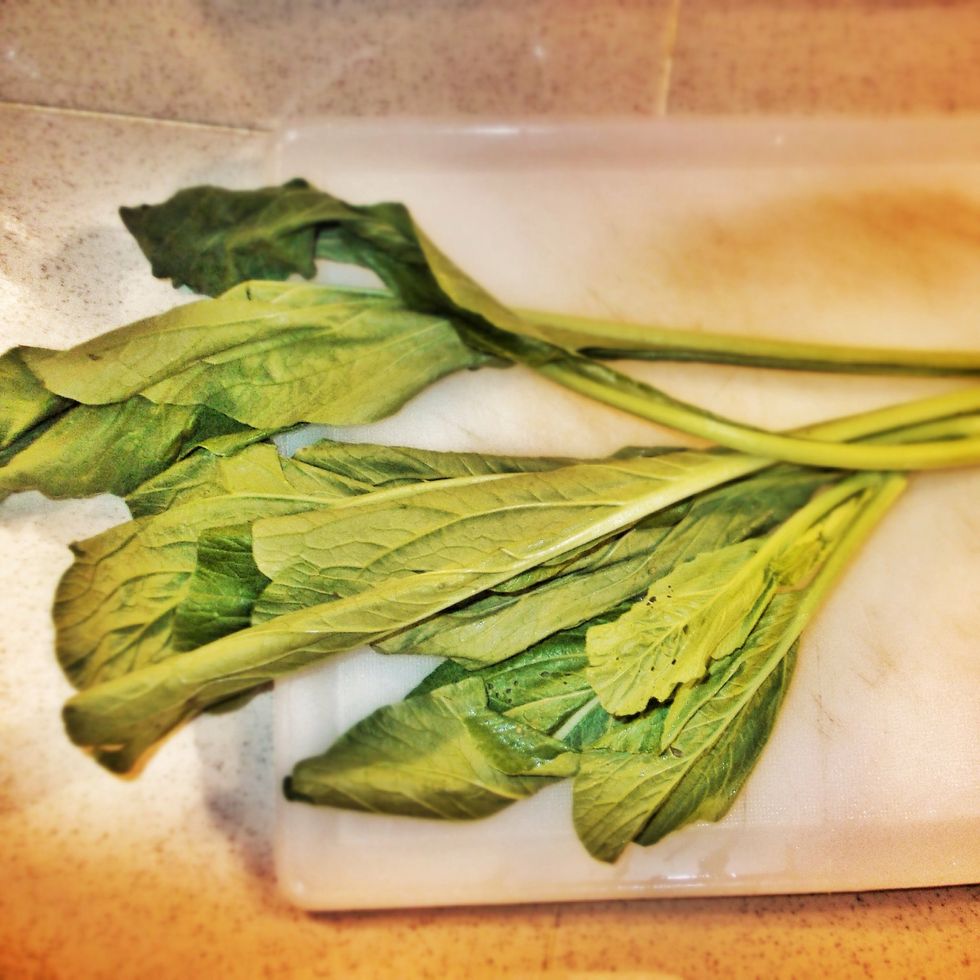 Get ready to prepare the mustard greens. It's called Sayur Sawi in Malaysia, or Sayur Chai Sim Indonesia. You could substitute this with Bock Choy.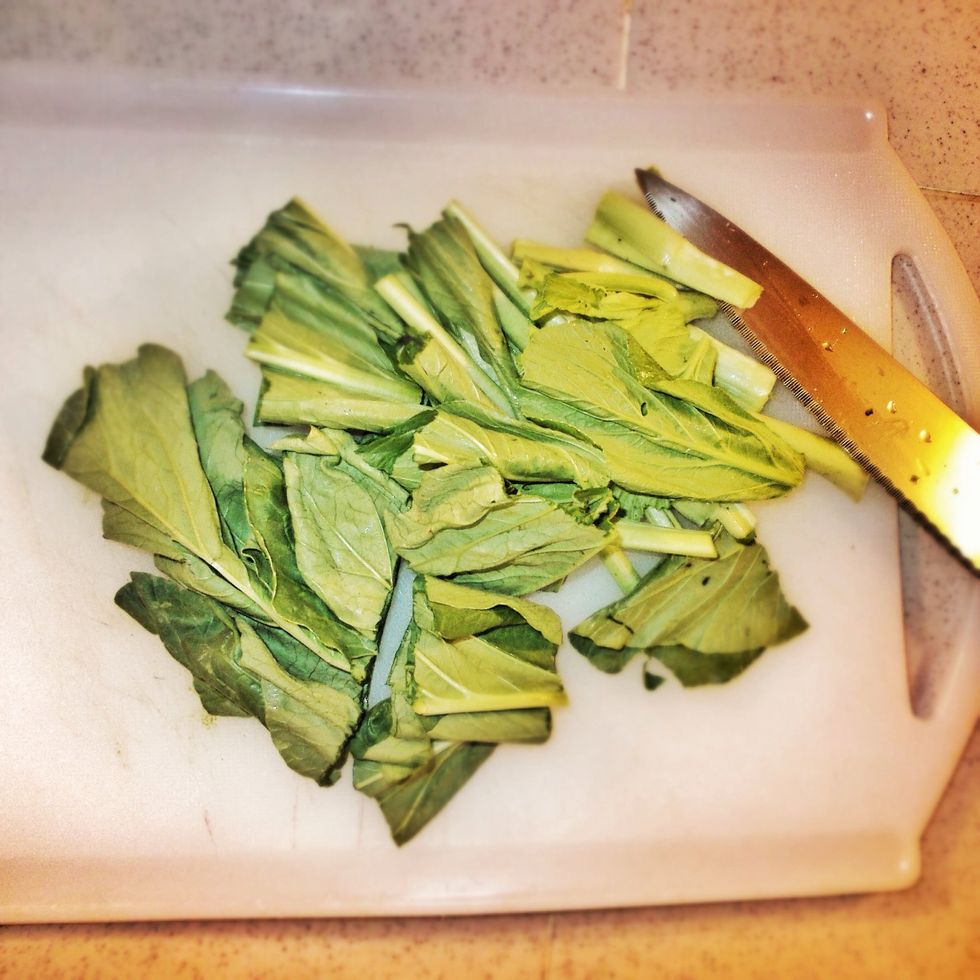 Cut about 1 and a half inches wide.
Wash and rinse. Pay careful attention to the water, it should be clear of soil and dirt.
Bring a pot of water to a boil and add a few tablespoons of oil.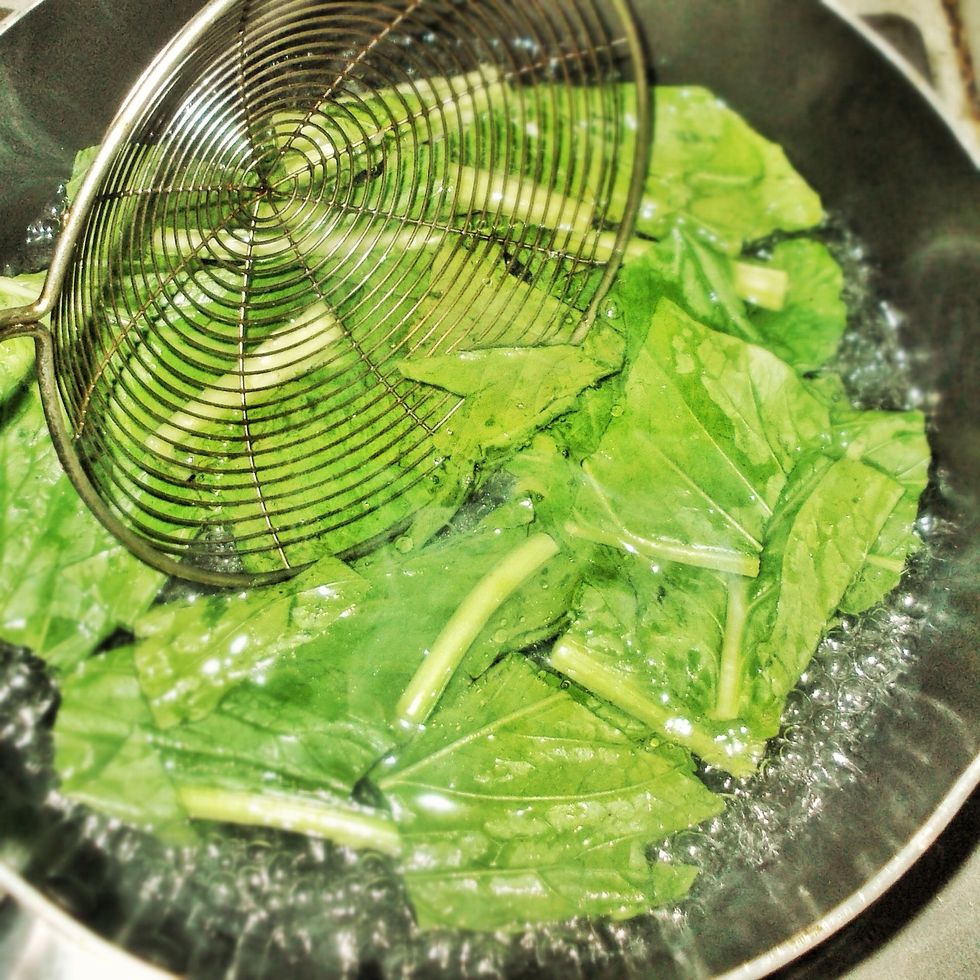 Add in the chopped mustard greens to the boiling water, toss a few times until it changes deep green (should take about 20-30 seconds). Do not overcook the greens.
Drain and set aside.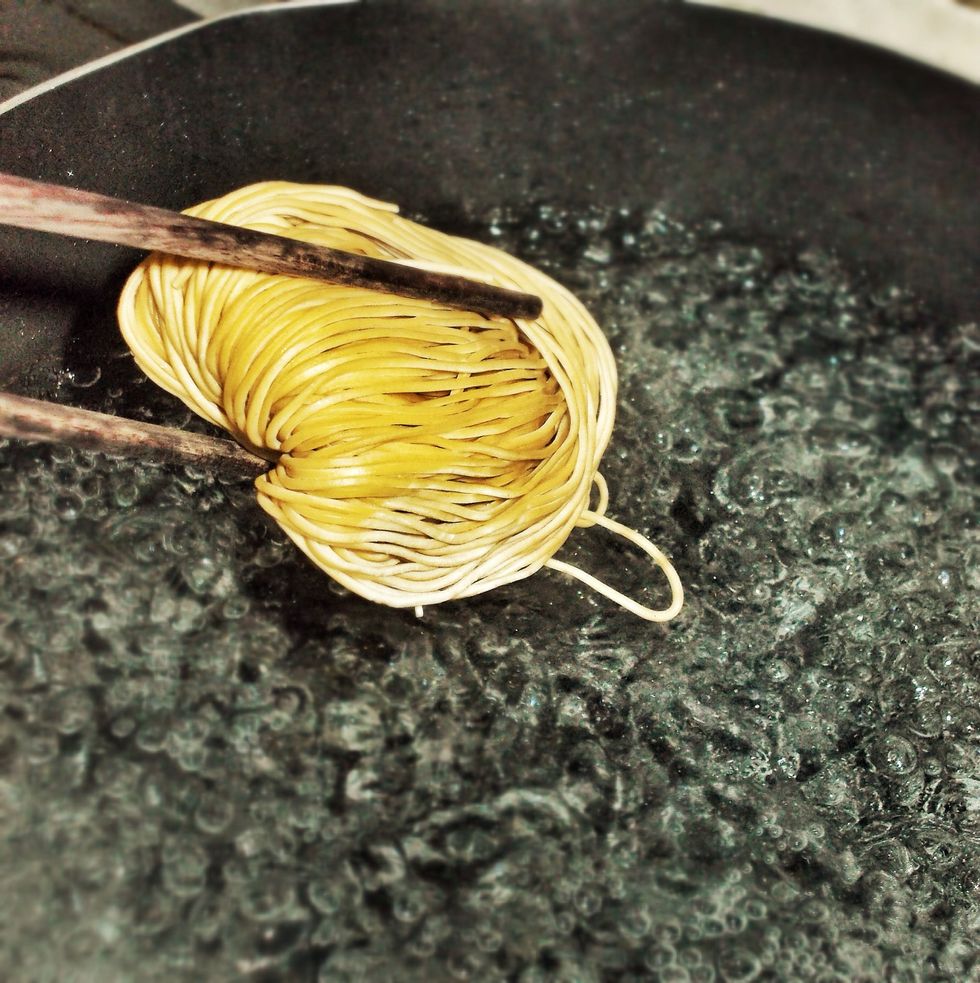 Bring the pot of water to a boil again, and add your egg noodles in to boil.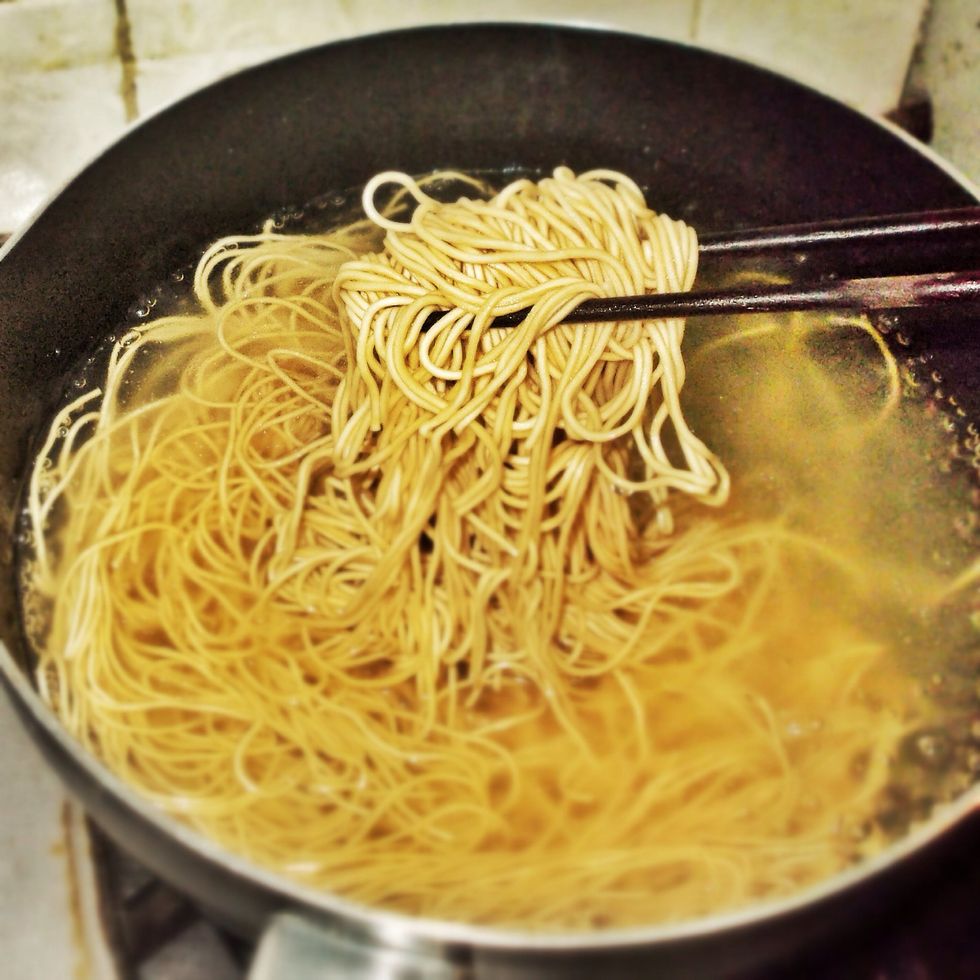 Boil until done. Follow the instructions on the packaging.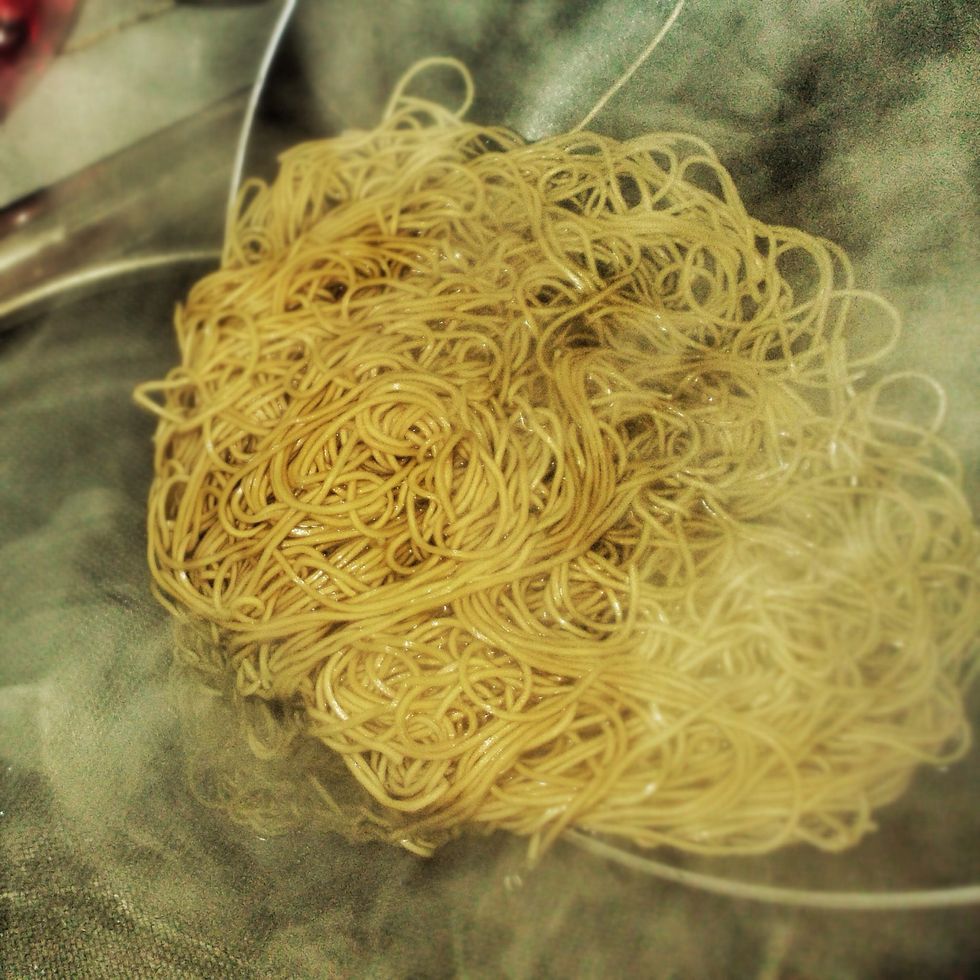 Drain the cooked egg noodles.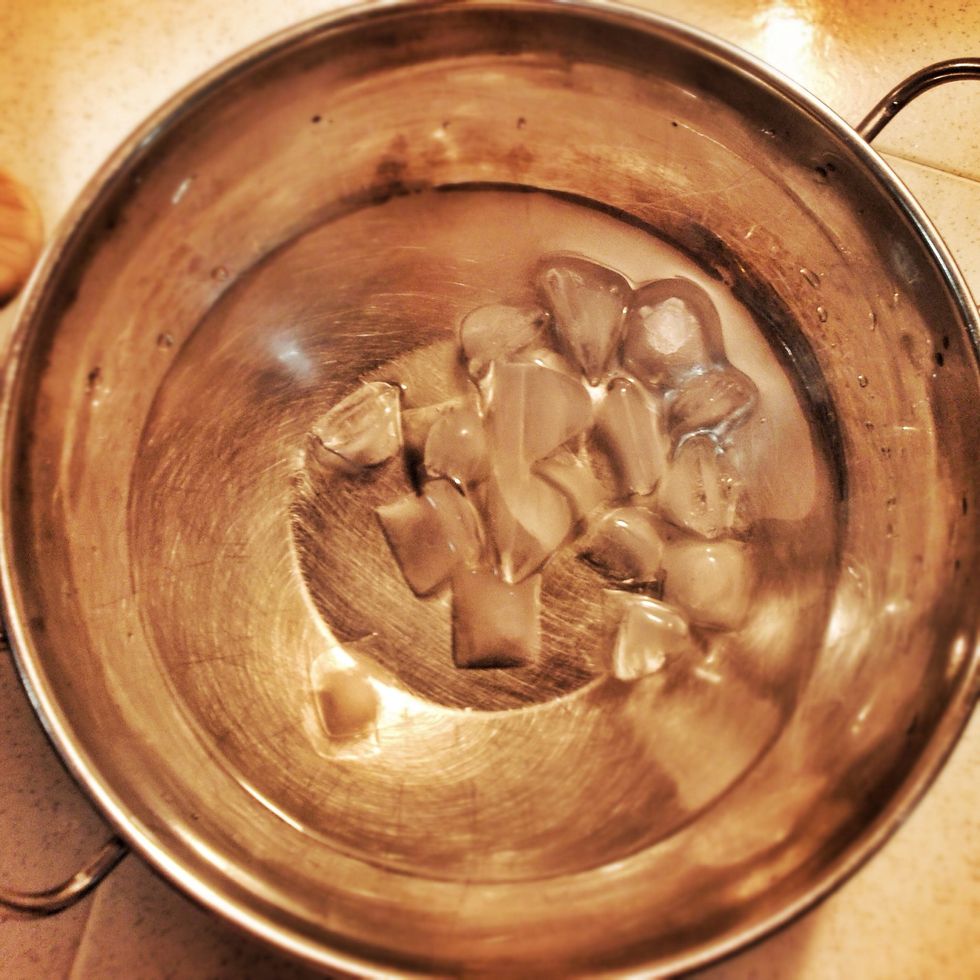 Prepare a bowl of iced water.
Add cooked egg noodles to iced water. This is to shock the starches in the noodles, making it 'springy'.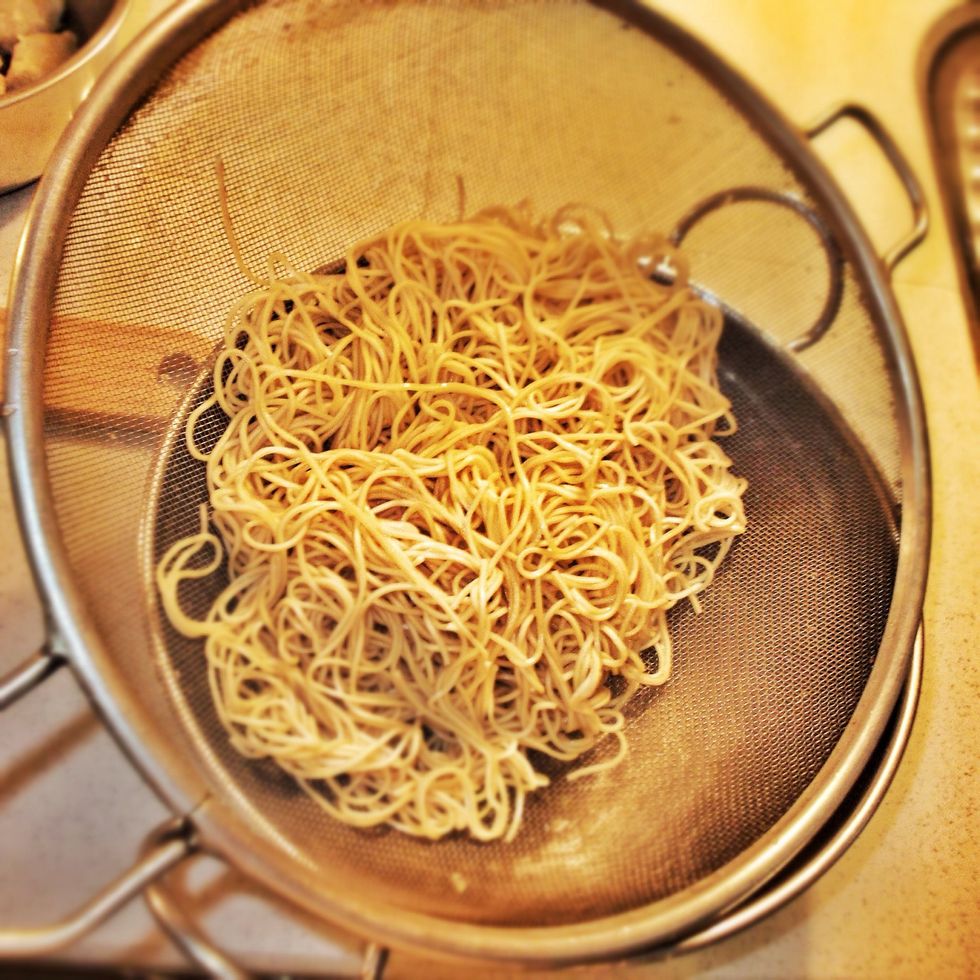 Drain the noodles and set aside.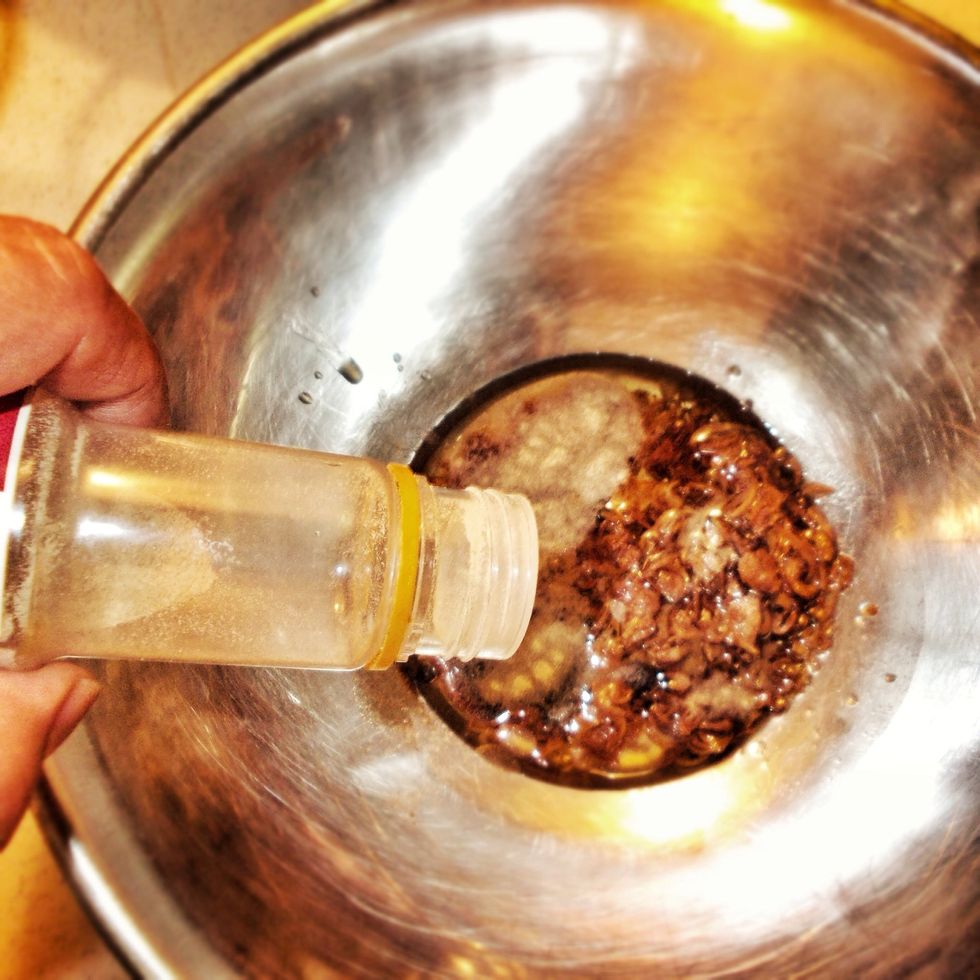 In big bowl add shallot oil, sweet soy sauce (Kicap manis), pepper and soy sauce (if you want it spicy, add the Indonesian Styled Sambal).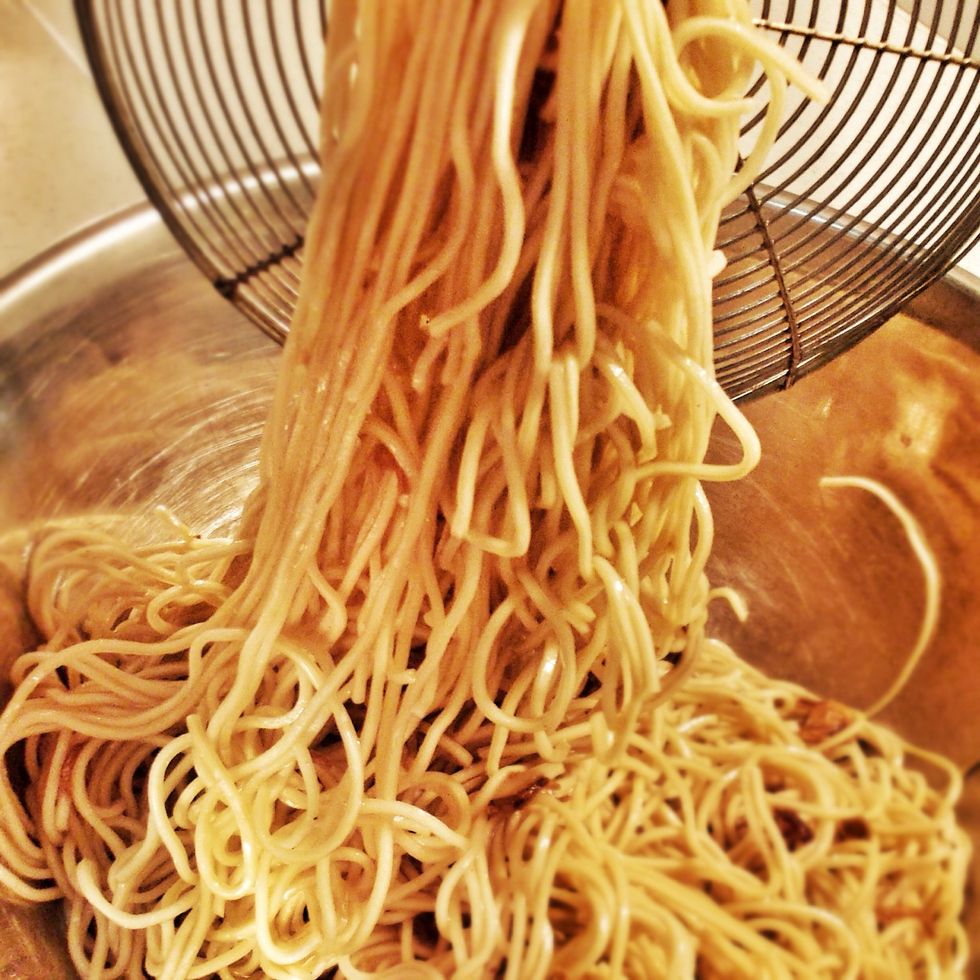 Toss in the egg noodles and mix well. Put in a plate and garnish with roast meat (or shredded chicken), mustard greens and chopped scallions. Season with pepper.
For the Bakso Soup: scoop soup in a bowl, add a teaspoon of Indonesian Sambal, a bit of Kicap manis to taste and season with pepper. Top with a tablespoon of shallot oil. Garnish with scallions.
Ready to eat. This is my take on indonesian styled Bakmie (or Mie Ayam). It is similar to 'Kon Loh Mien' in Malaysia and Hongkong or Sarawak 'Mee Kolok'. Enjoy!
1.0Tbsp Indonesian Sambal (as a condiment)
3.0 Dried egg noodles
1.0bnch Scallions (Spring onions)
1.0c Beef meatballs (Indonesian Bakso)
3.0Tbsp Shallot Oil
1.0Tbsp Soy sauce
2.0Tbsp Sweet soy sauce (Kicap manis)
4.0pch White pepper
1.0bnch Mustard greens
Beef stock
4.0Tbsp Chicken stock
1.0c Roasted meat or shredded chicken
André Chiang
André is a HR Consultant for a renowned Recruitment firm in Asia Pacific. The truth being told, he'd rather be slaving in the kitchen whopping up a meal...