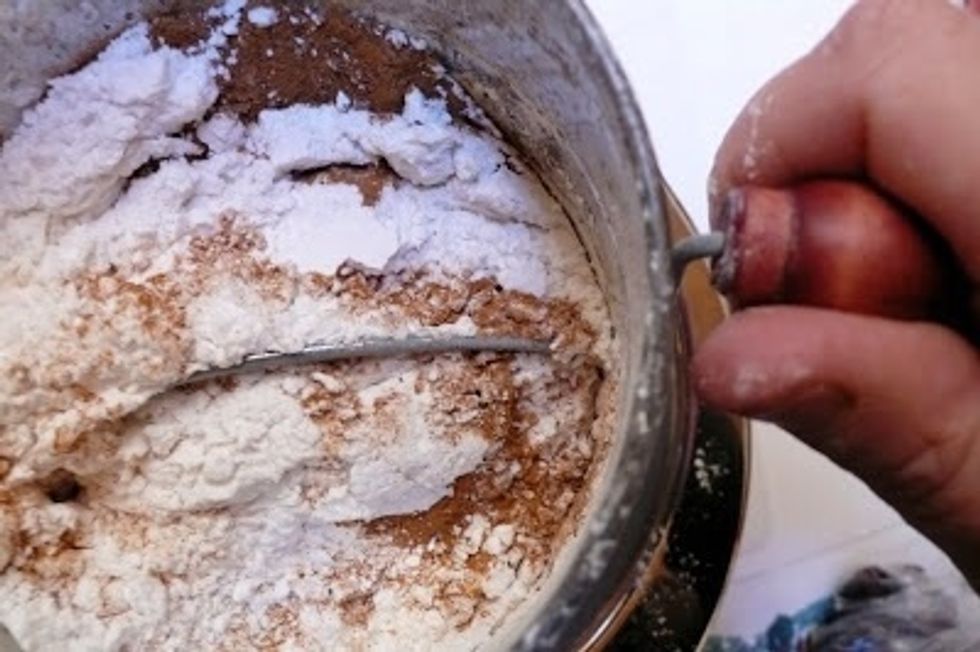 Preheat the oven to 325 degrees. Grease and flour a bundt cake pan. Sift 2 cups of cake flour
then sift it again this time adding: 1 tsp nutmeg 1/2 tsp of baking powder 4 tsps of cinnamon 1/2 tsp of ground cloves a pinch of kosher salt. Set the dry mixture aside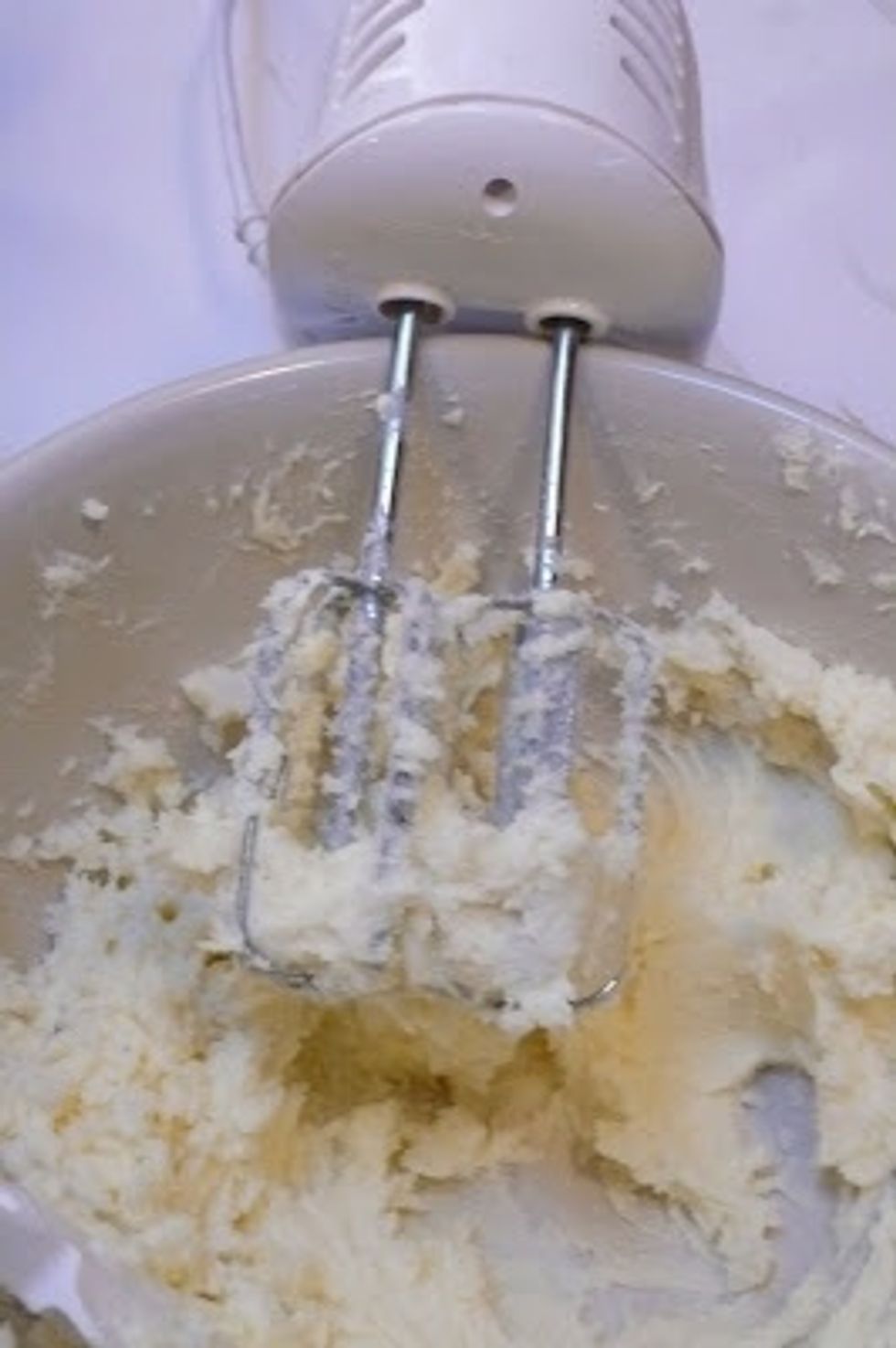 In a large bowl beat together 3 sticks of unsalted butter at room temperature. When it is soft, cream in 1 and 2/3 cup of sugar a bit at a tiime. Beat until it's nice and fluffy, about 5 minutes.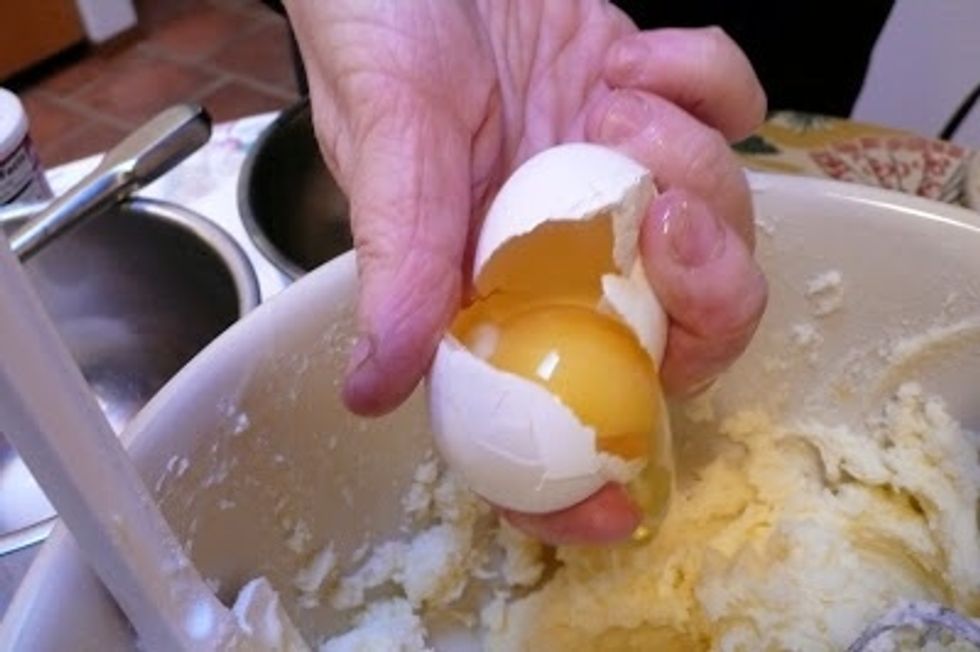 Now add in : 4 whole eggs one at a time. Beat until each is blended.
Add the flour mix to the butter a bit at a time until it's all well combined. Finally add: 2 tsp of vanilla 3 egg yolks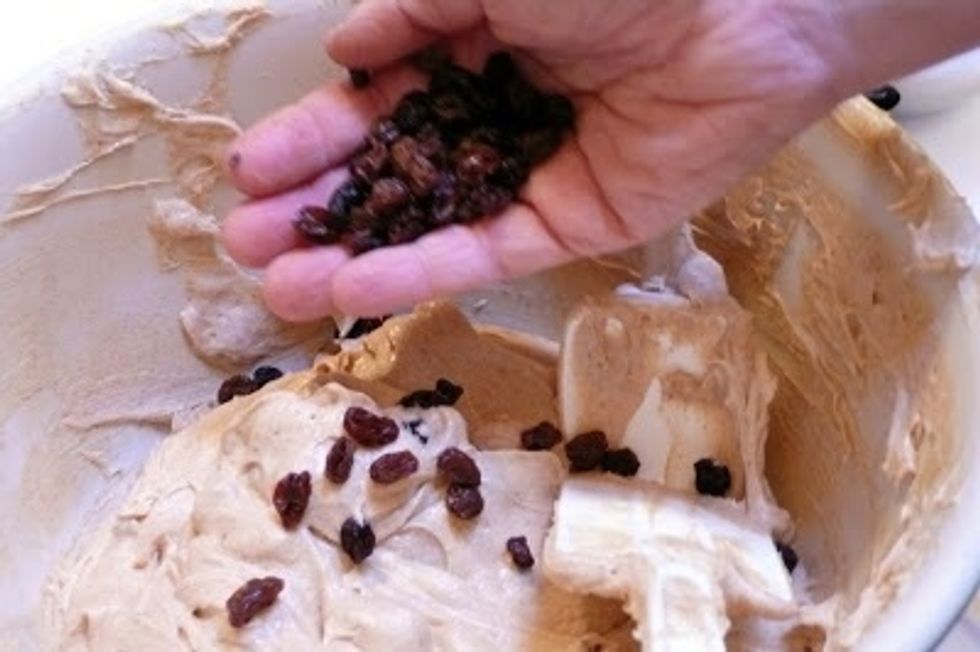 When the batter is well mixed add in 1/2 cup of raisins.
Pour the batter into the prepped cake pan and even it out. Set it in the middle rack of the oven.
Supposedly this cake should be ready in about 1 hour, however my cake took about 1 hour and 20 minutes to bake. When a toothpick poked into it comes out clean, it's done.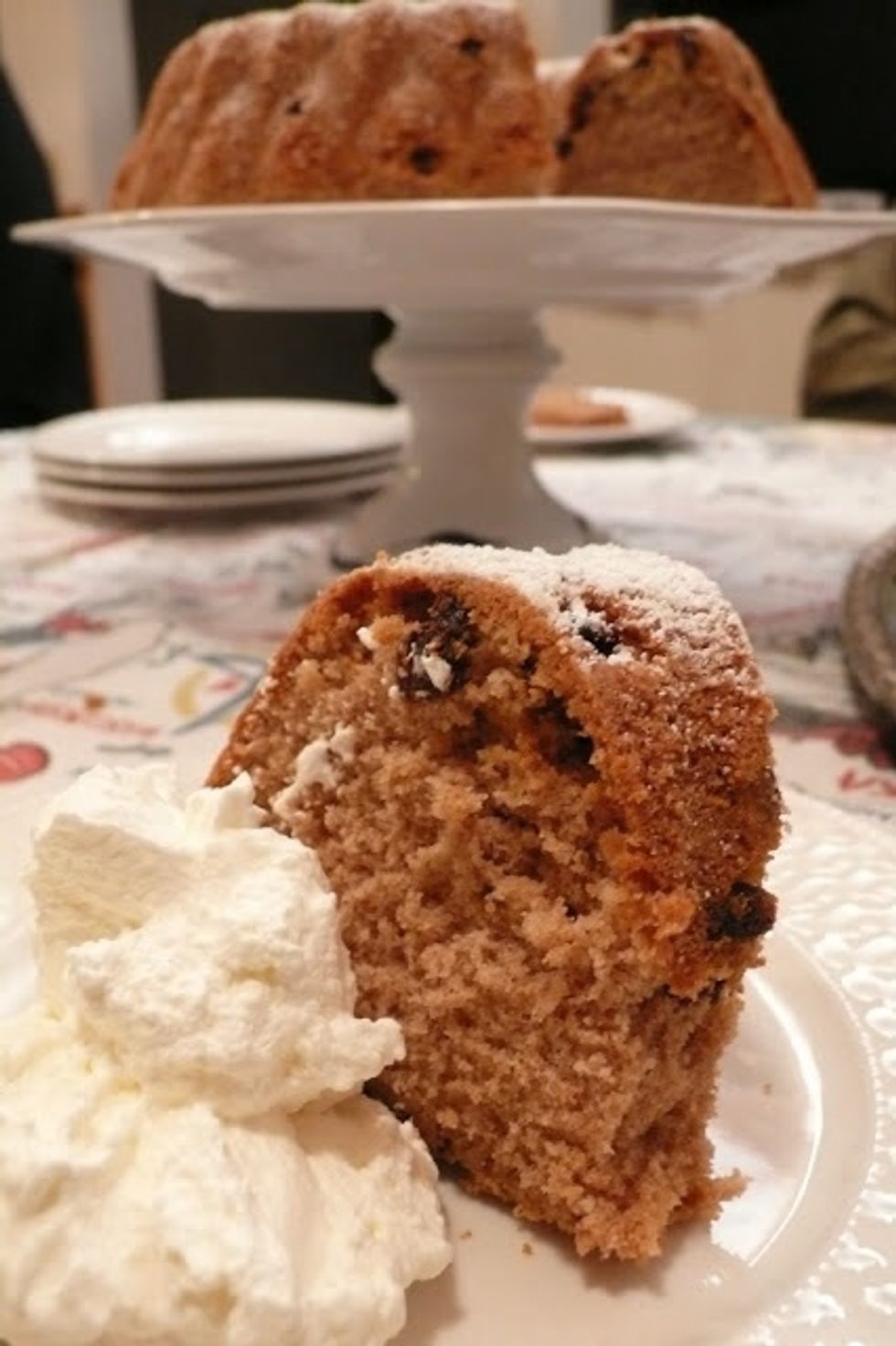 Set it on a rack to cool in the pan for ten minutes, then unmold it. Dust it with a bit of powdered sugar and serve it with a generous dollop of whipped cream.
2.0c Cake flour
1.0tsp Nutmeg
1/2tsp Baking powder
4.0tsp Cinnamon
1/2tsp Ground cloves
1.0pch Kosher salt
3.0 Sticks unsalted butter
2/3c Sugar
4.0 Whole Eggs
2.0tsp Vanilla extract
3.0 Egg yolks
1/2c Raisins
A bit of powdered sugar
Kathy Gori
Screenwriter, long time Indian cook, lover of Indian foods, Saturday morning Cartoon voice. For more recipes visit my website www.thecolorsofindiancooking.com