How to make indonesian chicken stew
One of fave Indonesian dish of 'semur'. Chicken braised in dark and spicy gravy - adapted from Jakartanese chicken stew
686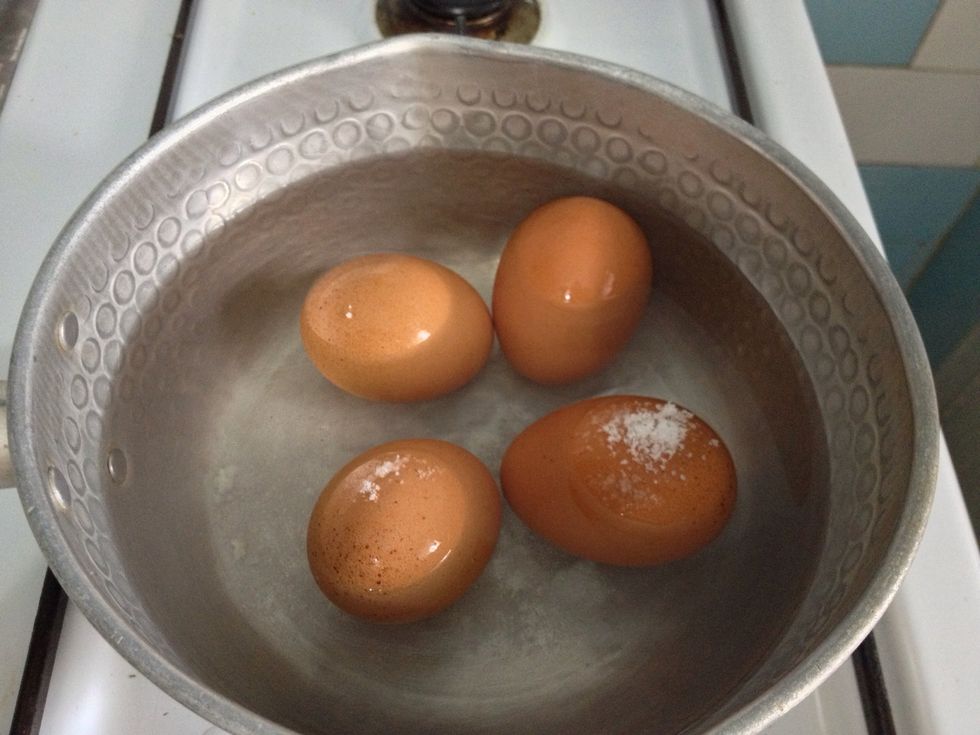 Hardboil your eggs. Add in a little bit of salt. I cook the egs for 15 minutes. For complete table depending on the size of the eggs, I refer to a site of : whatscookingamerica dot net, on page: eggs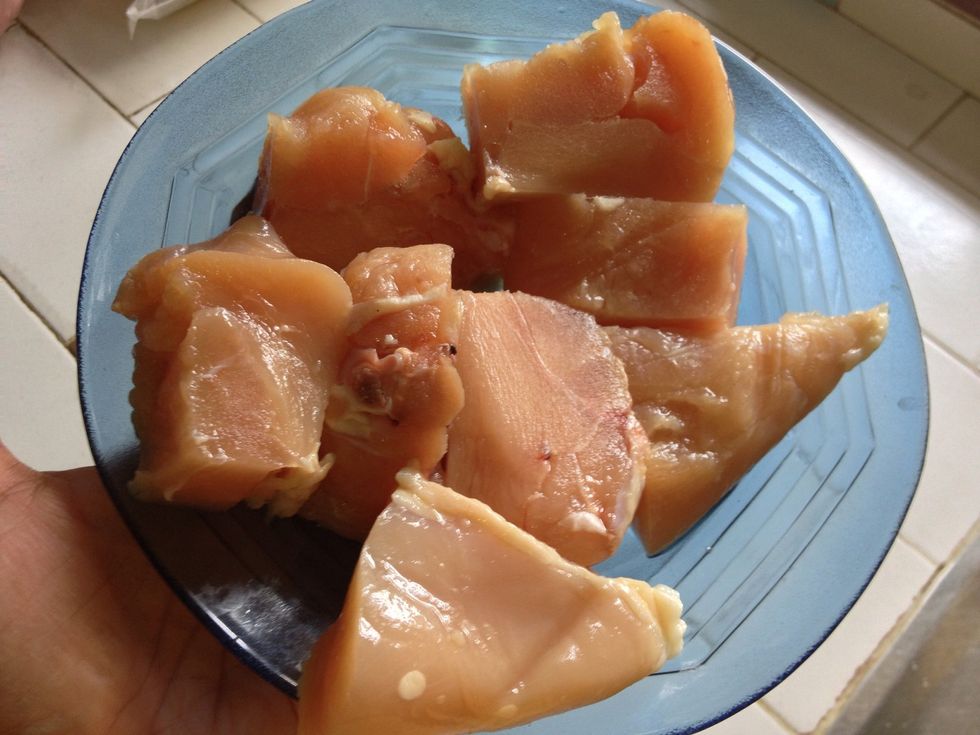 You can use any part of the chicken flesh you like, but my fave is skinless chicken breast :) cut it into 8 or less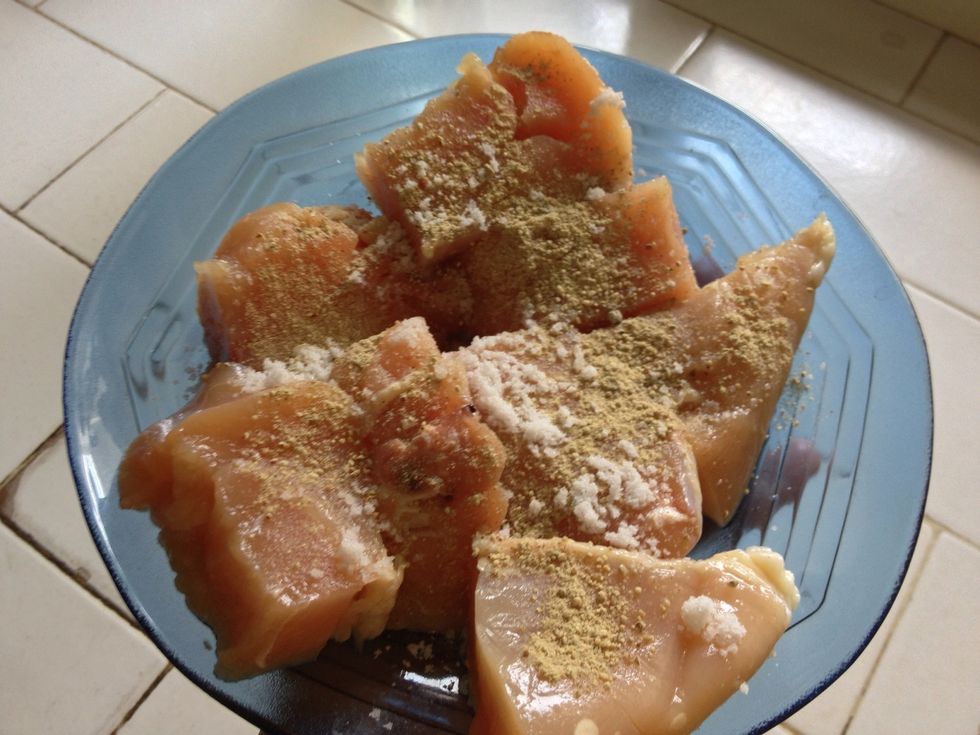 Seasoned with 2-2.5 tsp of white pepper and 1.5 tsp of salt. Mixed it up and put it in the fridge, for me, at least 45 mnts to 1 hour
To prepare your fried shallots, thinly sliced 5-6 and pan-fried it in a hot oil. Keep an eye on it, stir occasionally. Dont over cooked it coz it will taste some kinda bitter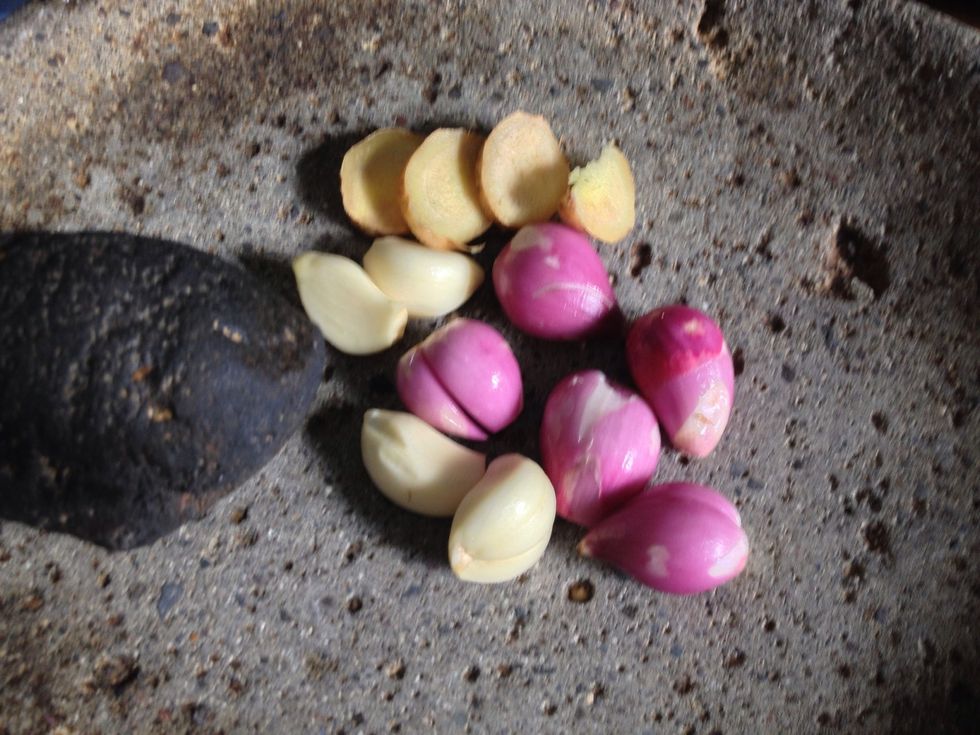 Ingrediens that would go to the food processor or simply: mortar and pestle. They are: 5 shallots, 4-5 garlics and 2 cm of fresh ginger
Dont forget to add in 0.5 tsp of sea salt before blend the shallots mixture. Btw thats not my hand :P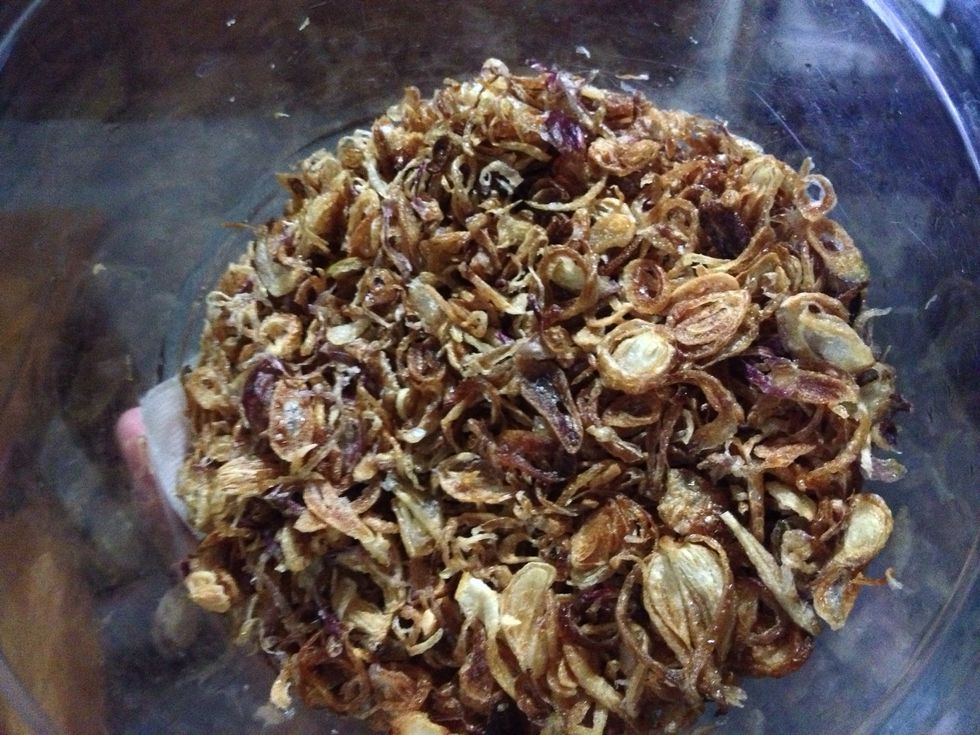 This is the final result of the fried shallots btw :)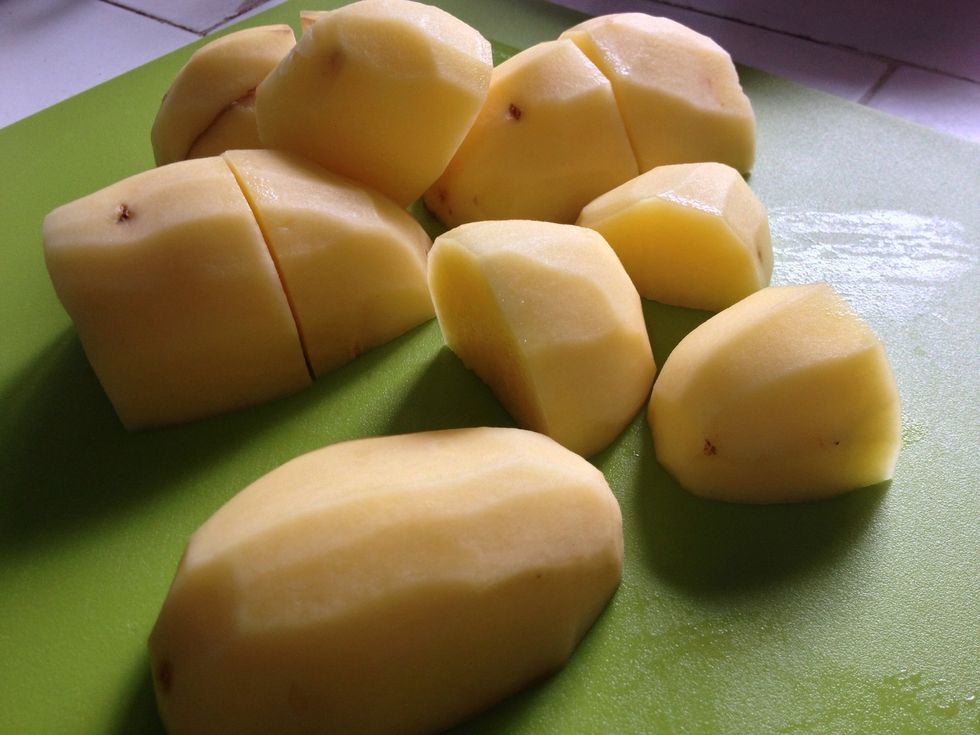 Wash and cut your potatoes in four lengthwise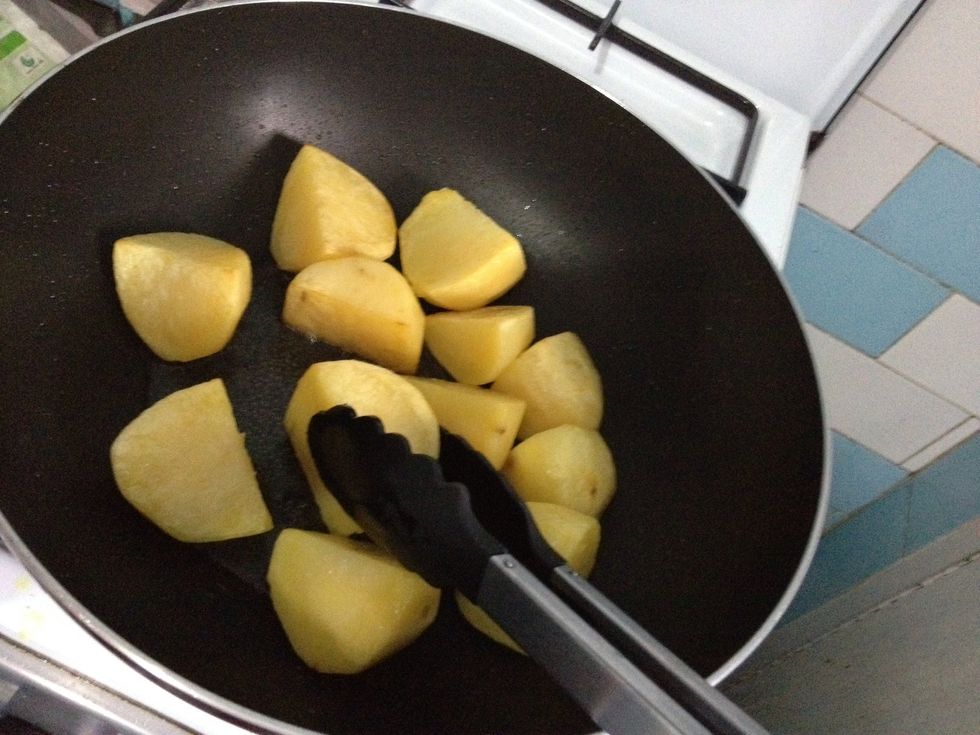 Pan-fried your potatoes in 2 tbsp of cooking oil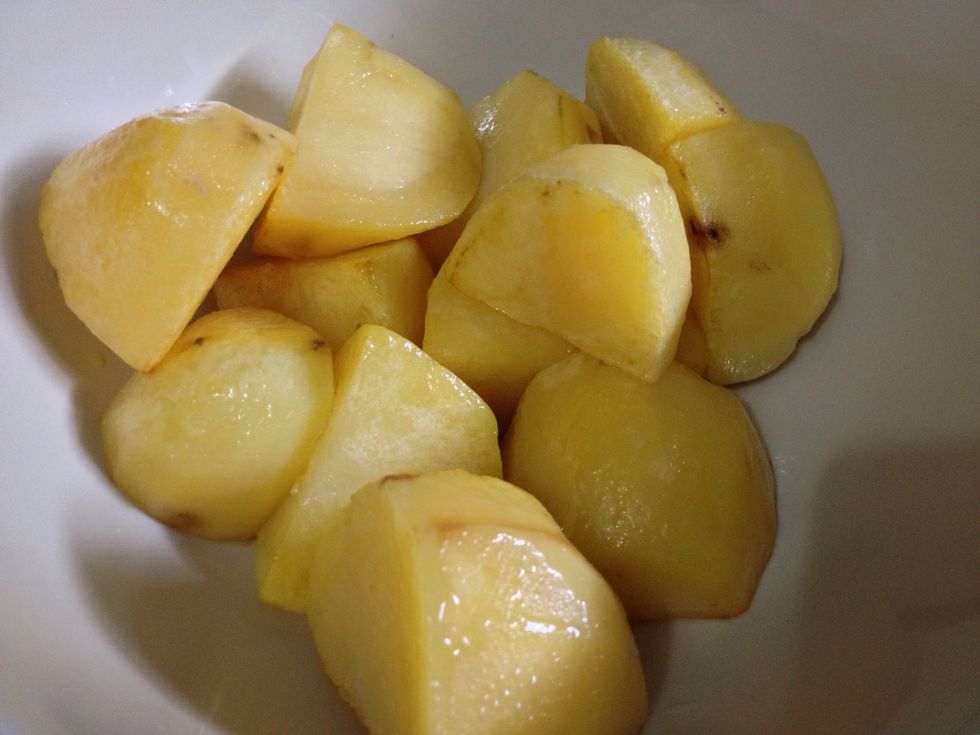 Cook for about 4-5 mnts then set aside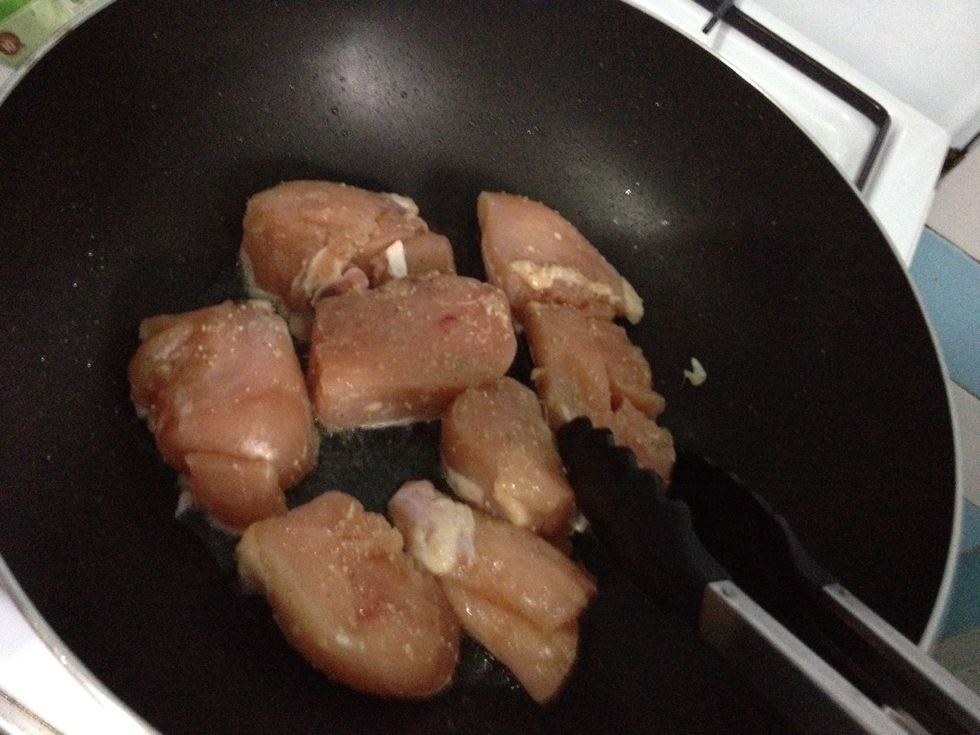 Using the same oil, pan-fried your chicken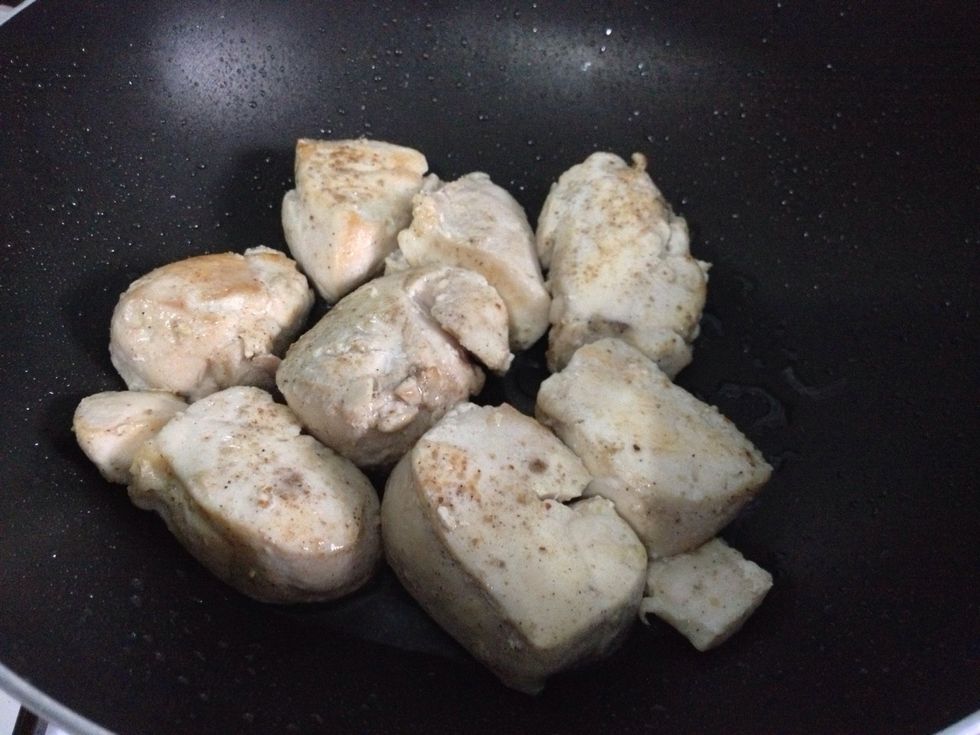 Fried until just cook though on every side. About 3 minutes each. Set aside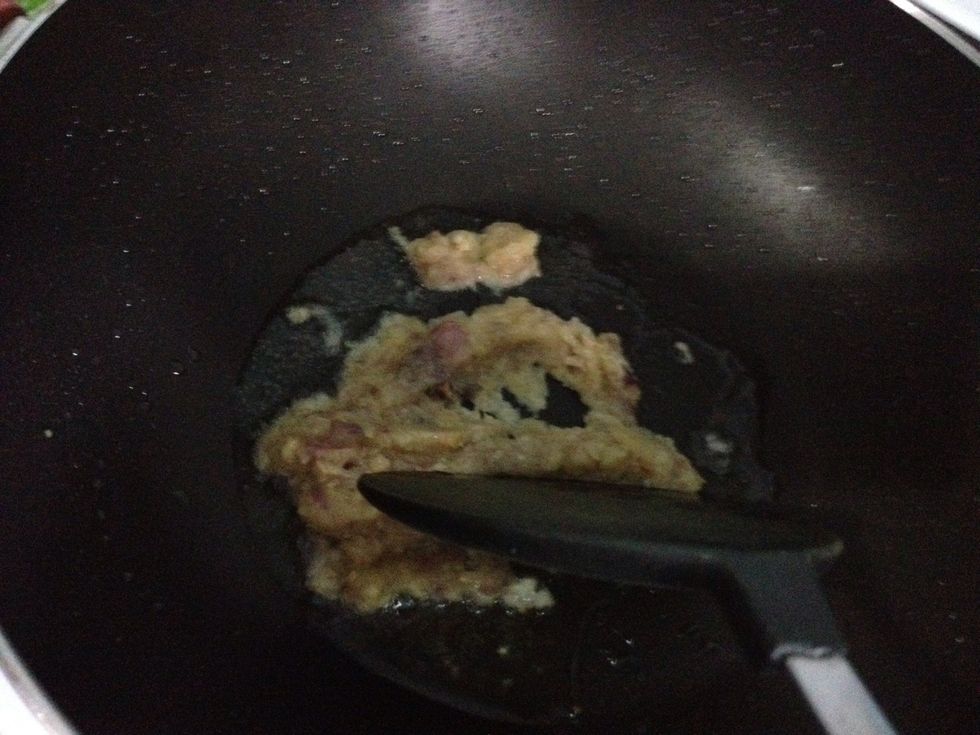 Still using the remaining oil in the pan, sauteing your blended spices (shallots, garlics and fresh ginger). Saute until fragrant, around 3 minutes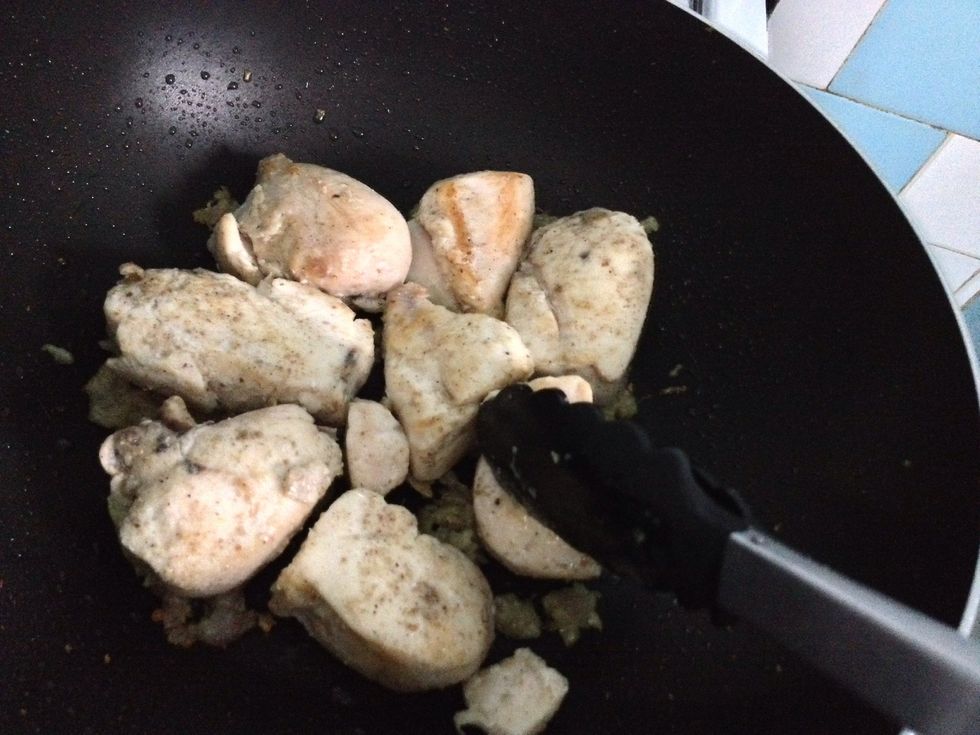 Bring the chicken back to the pan. Fried on each side for 1-2 minutes
Add in 400ml of water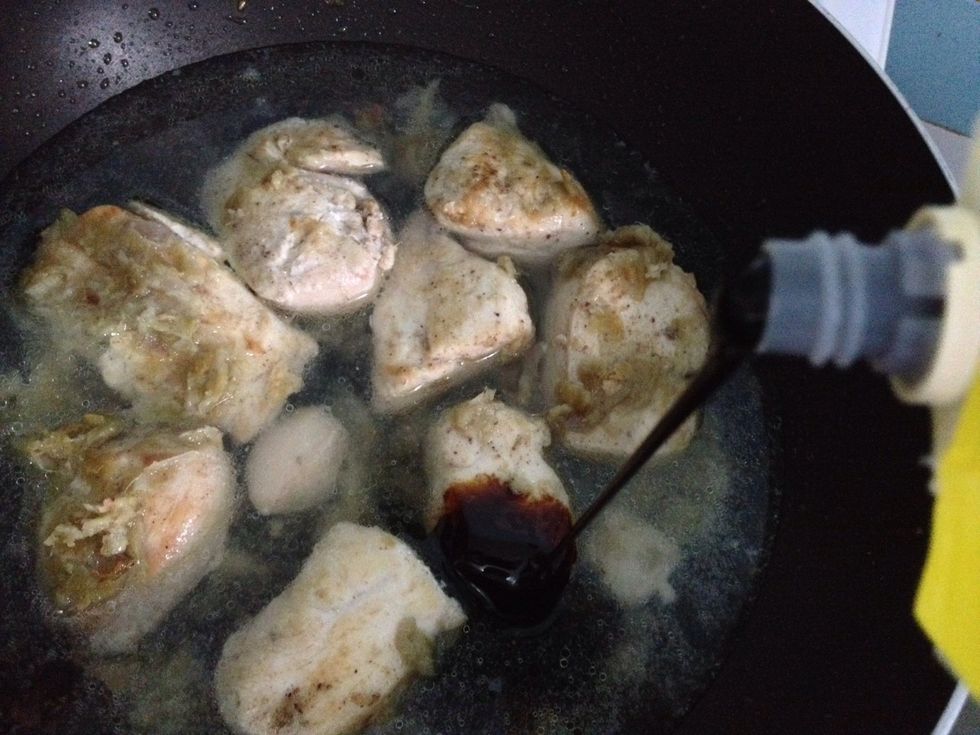 Add in 100ml of dark soy sauce. Reduce heat and let the chicken blend with the flavor for 3-4 minutes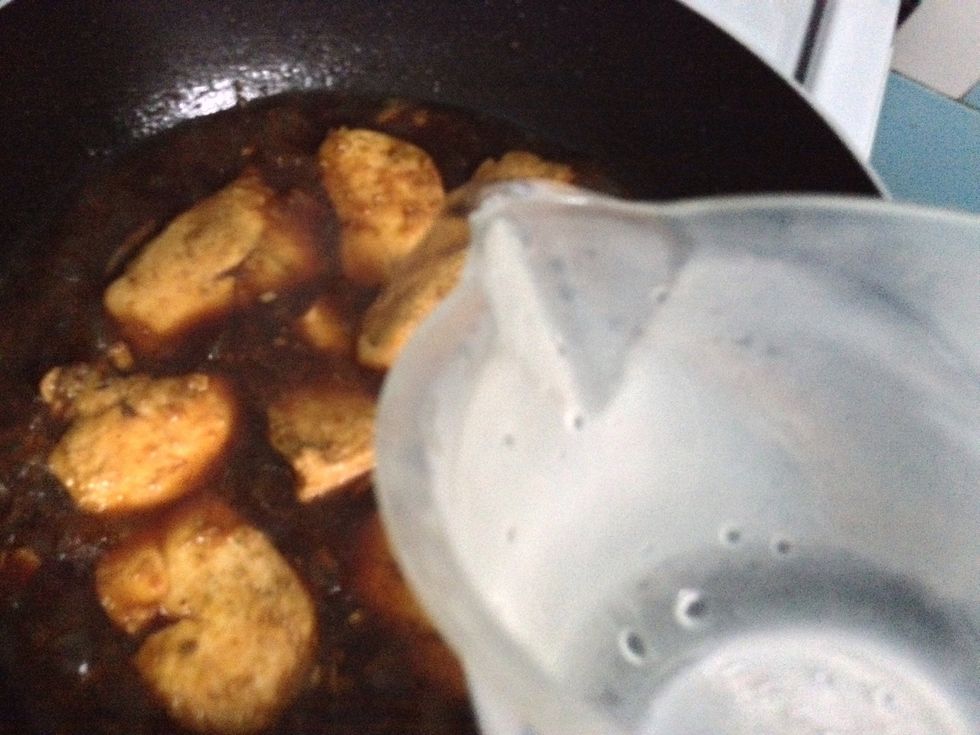 Add in the 500ml of water.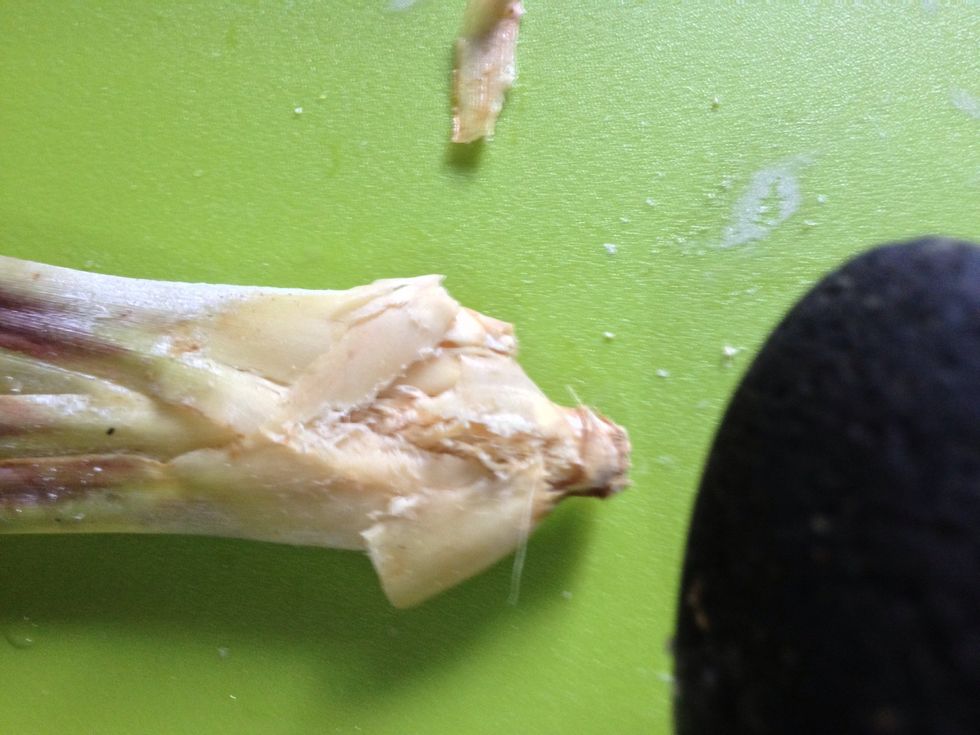 Prepare your lemongrass and always, bruise it before adding to the pan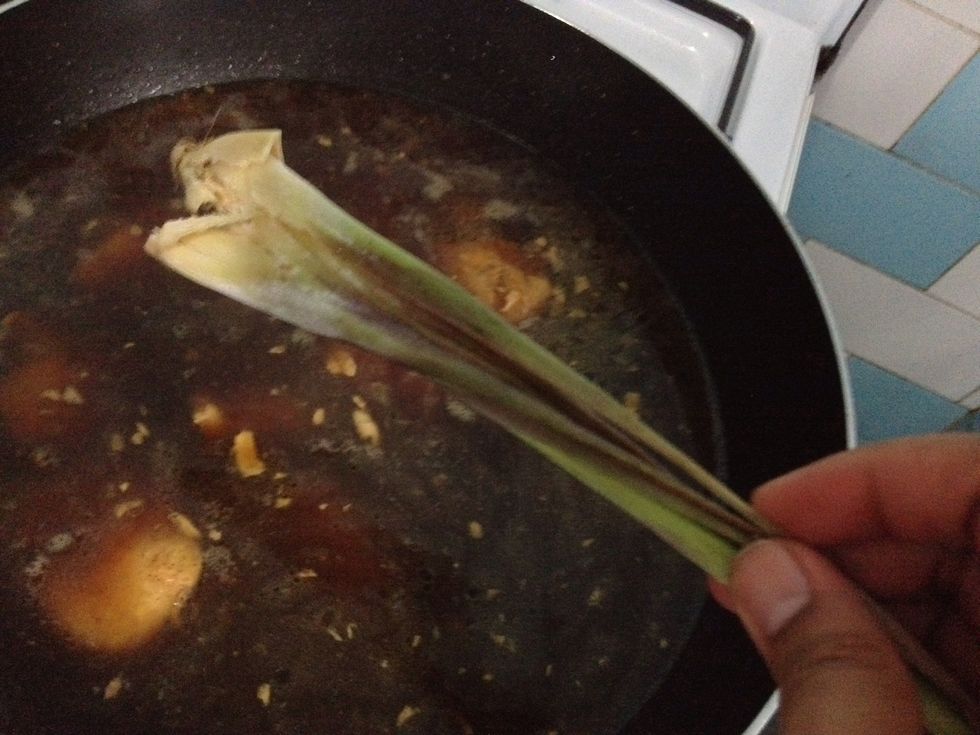 Add in the lemongrass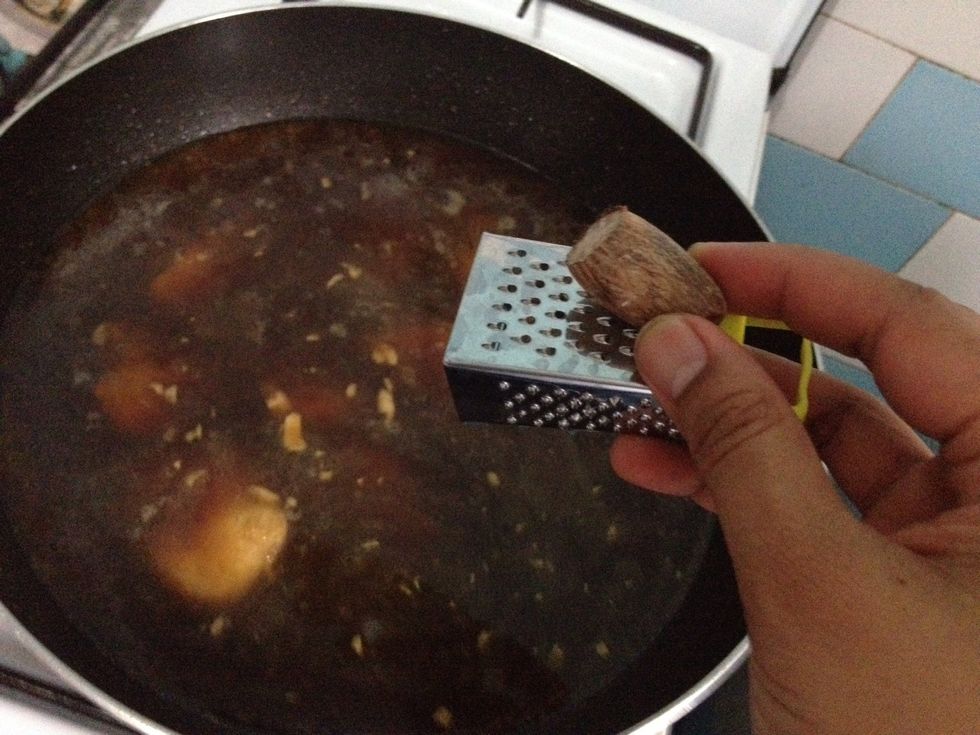 Grated 3/4 of fresh nutmeg, or 1.5 tsp of ground nutmeg. Fresh nutmeg has stronger smell and flavor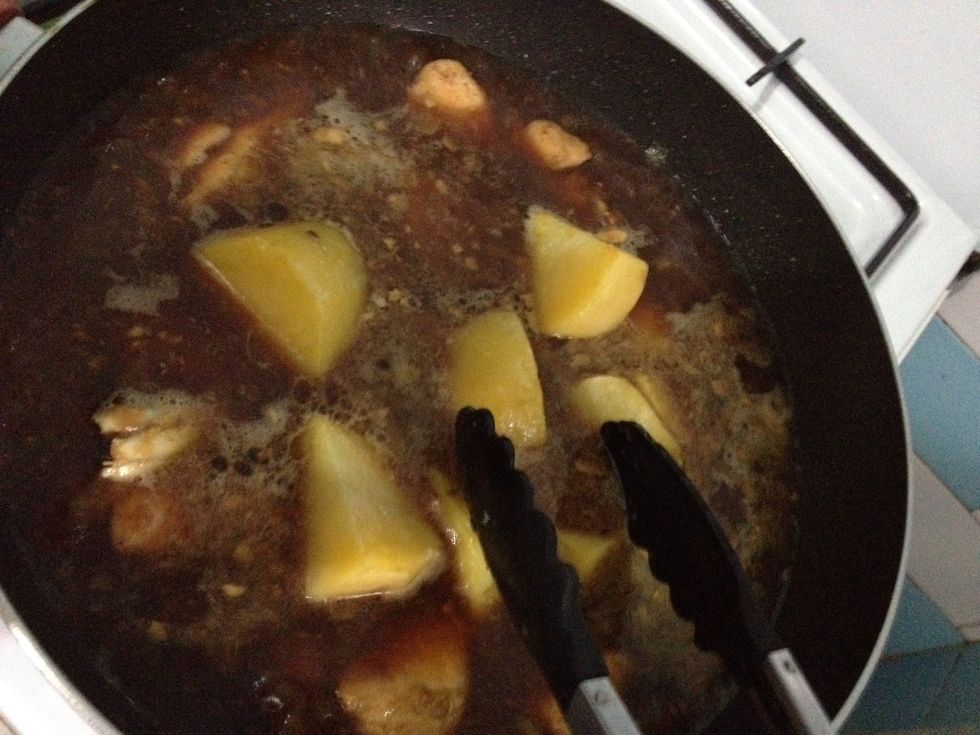 Bring the potatoes back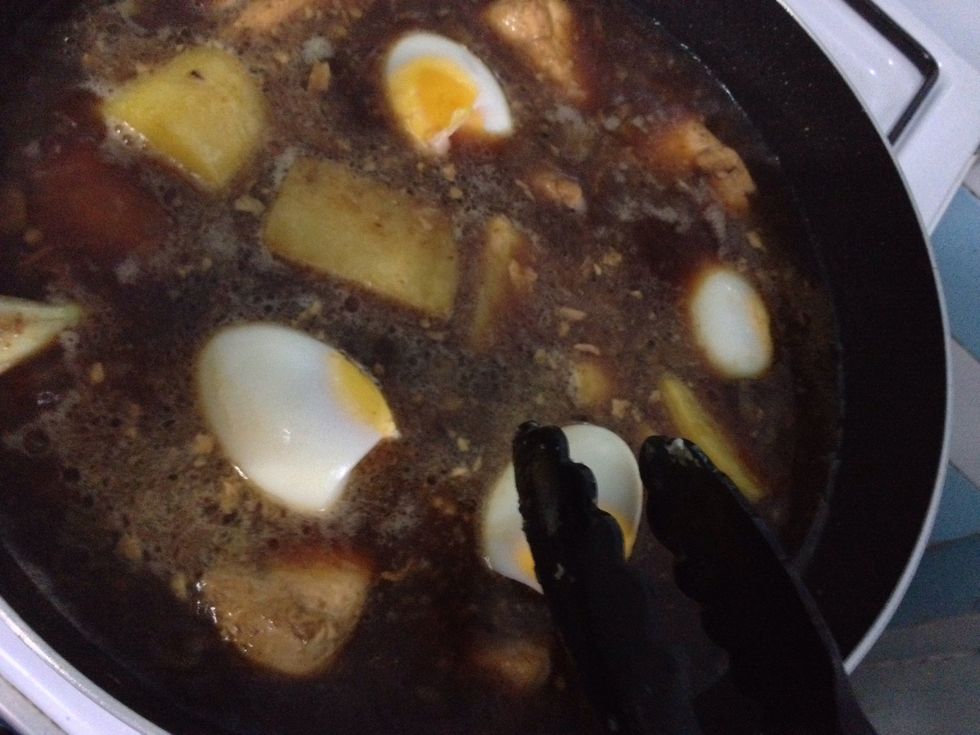 And the eggs ... skinless please :)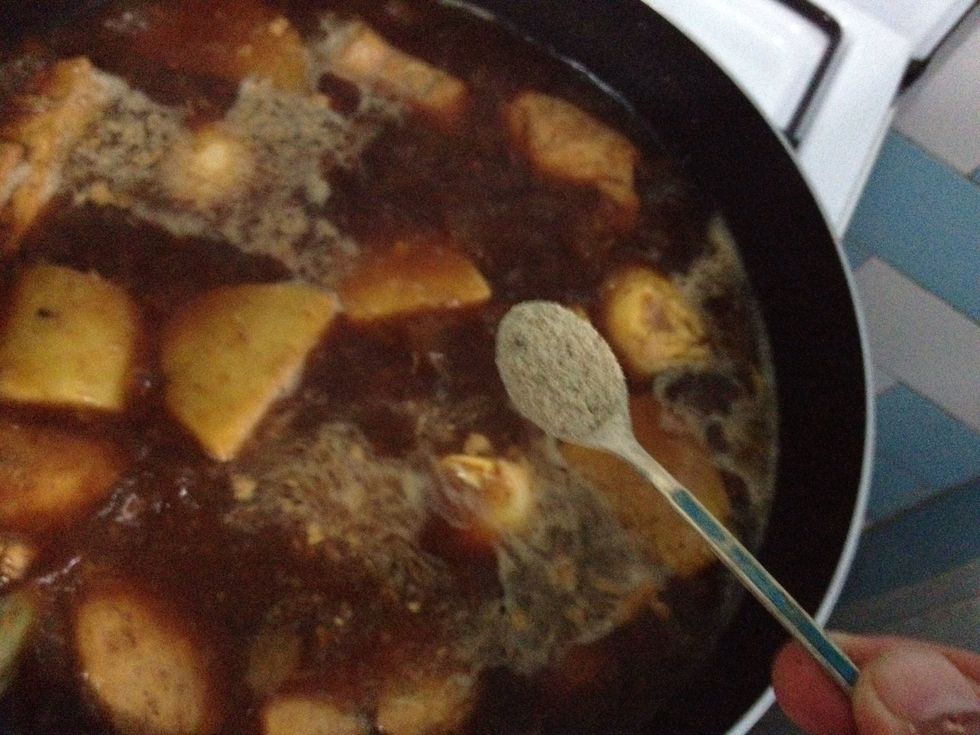 Taste test. Adjust the flavor by adding some white pepper, salt or maybe little bit of granulated sugar for balancing the flavor. The taste should be spicy and a bit sweet.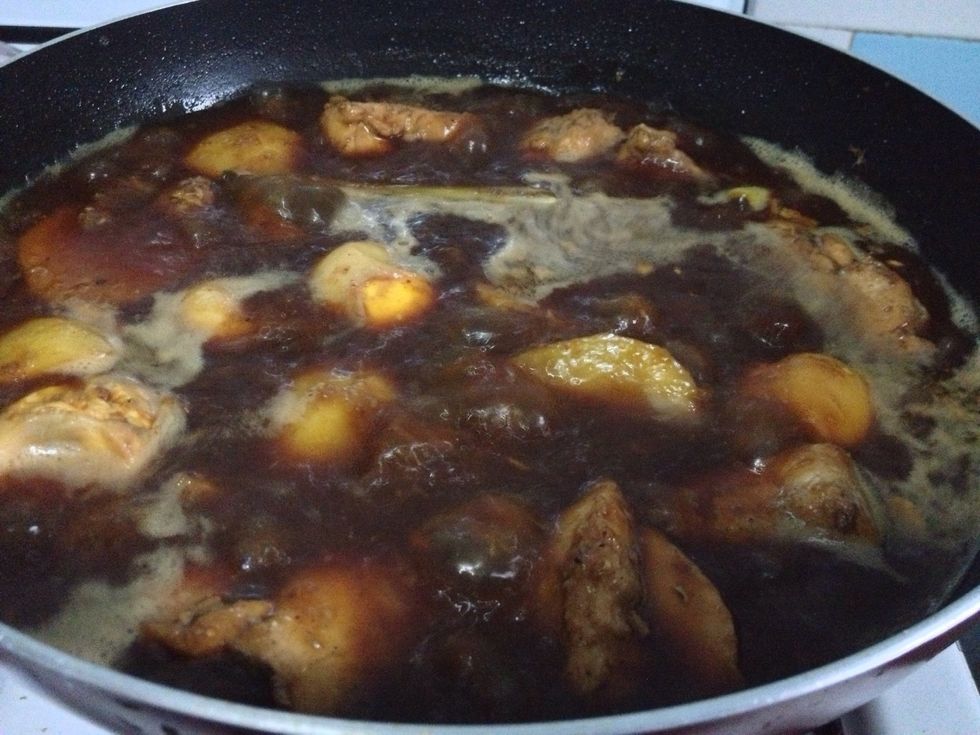 Let it simmer for about 5-6 minutes. Turn off the heat. Prepare your serving bowl.
Serve with the fried shallots and warm jasmine rice :) enjoy
5.0 shallots
5.0 garlic cloves
2.0cm ginger
4.0 eggs, boil
3.0 potatoes, diced, fried
100.0ml dark soy sauce (sweet)
6.0 shallots (thinly sliced and fried)
2.0tsp white pepper
3/4 nutmeg (grated)
1.0 lemongrass
900.0ml water
350.0g chicken
Putri Lah
a foodperiment and a foodventorous, an Orca lover and a simple person who enjoys cozy places, good music and good books.