How to make individual thanksgiving "pies"
This is a very simple yet satisfying way to use up traditional thanksgiving leftovers
14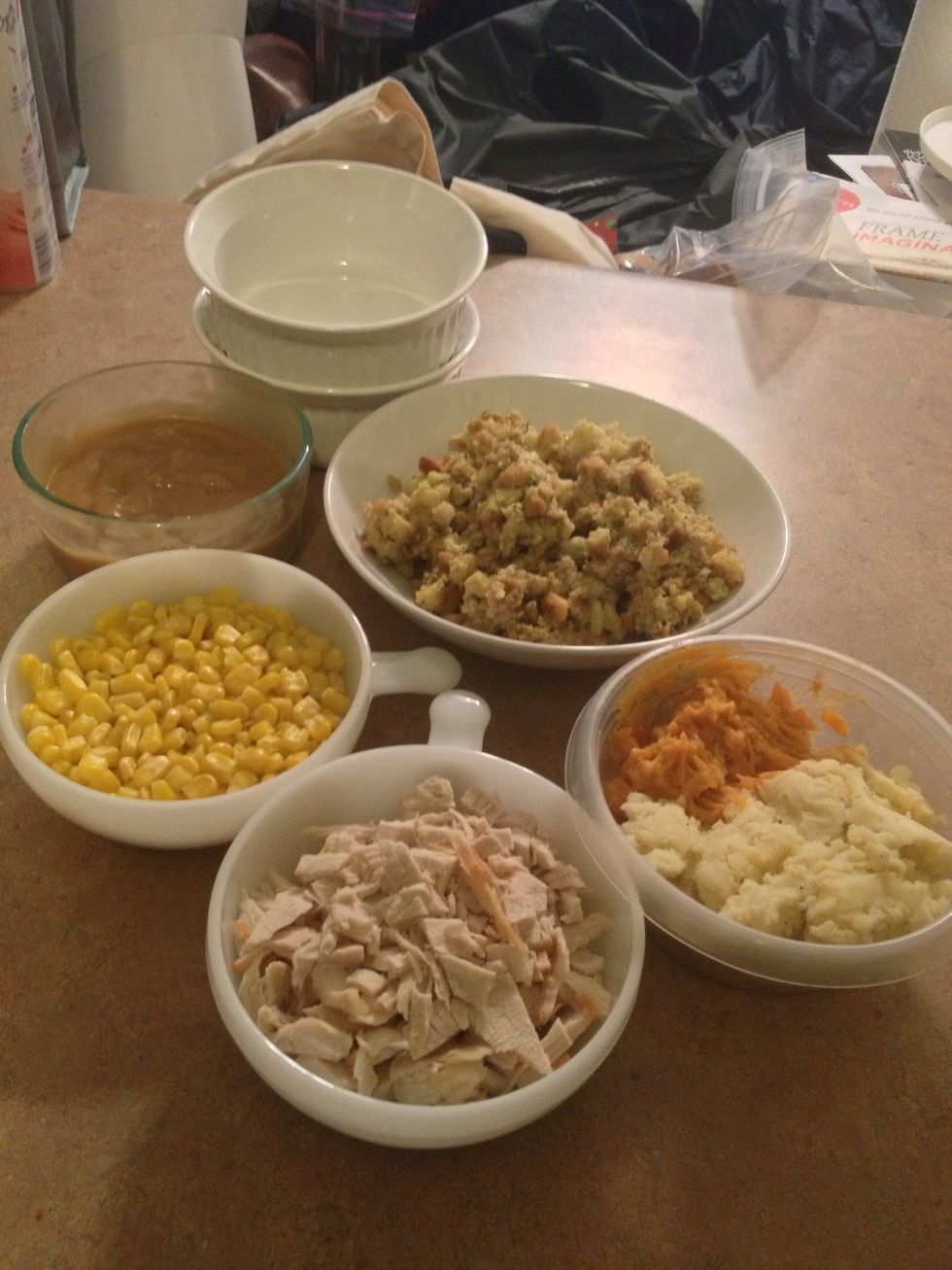 Thanksgiving means leftovers. Here you see some if the more common items, including turkey, stuffing, mashed potatoes, corn and most importantly, gravy.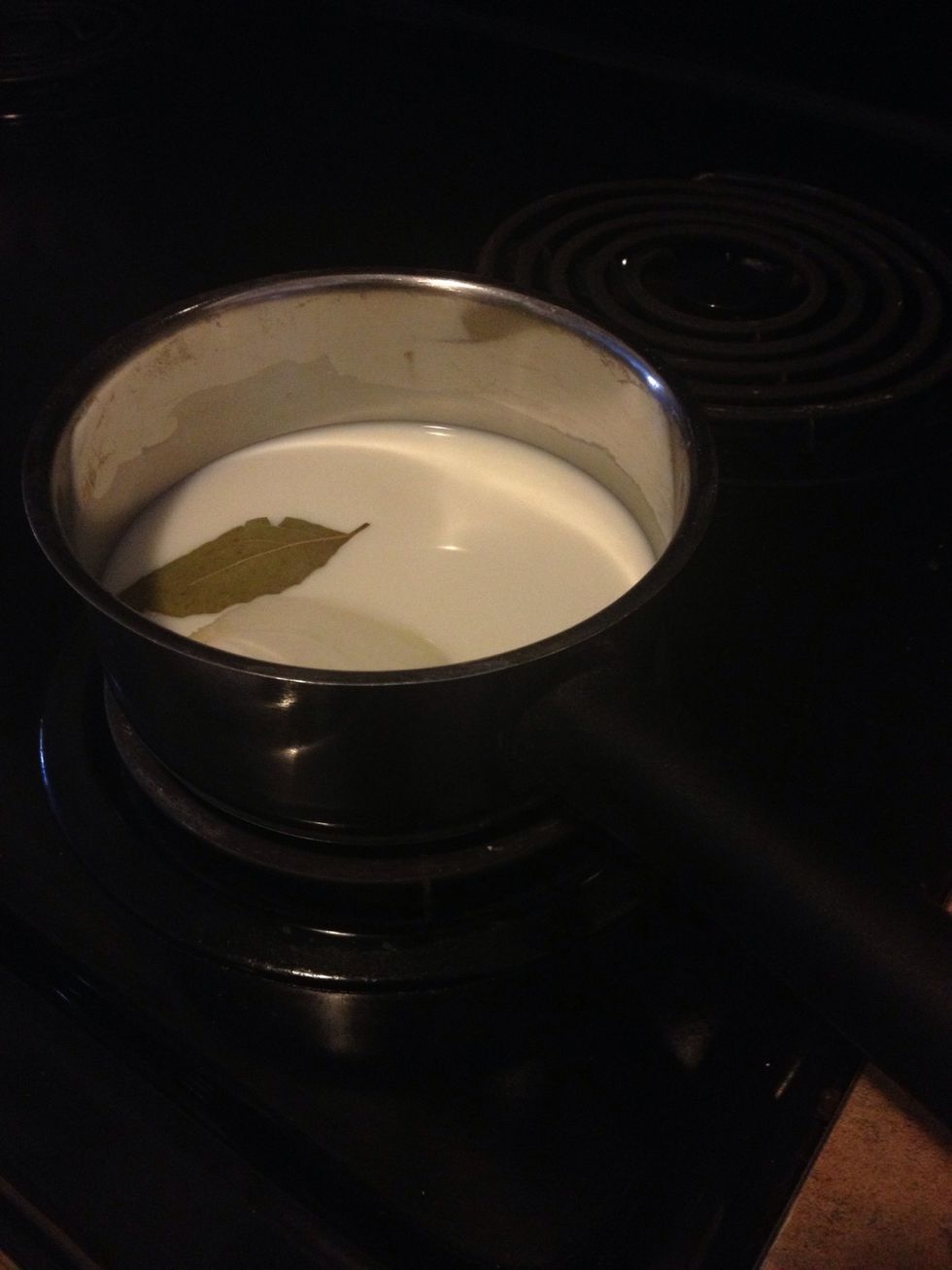 Leftover turkey can be dry, so we'll add moisture and flavor by making a white sauce. Pour 1 cup of milk in a small saucepan. Add 1 bay leaf and a slice of onion. Cover and let stand for 15 minutes.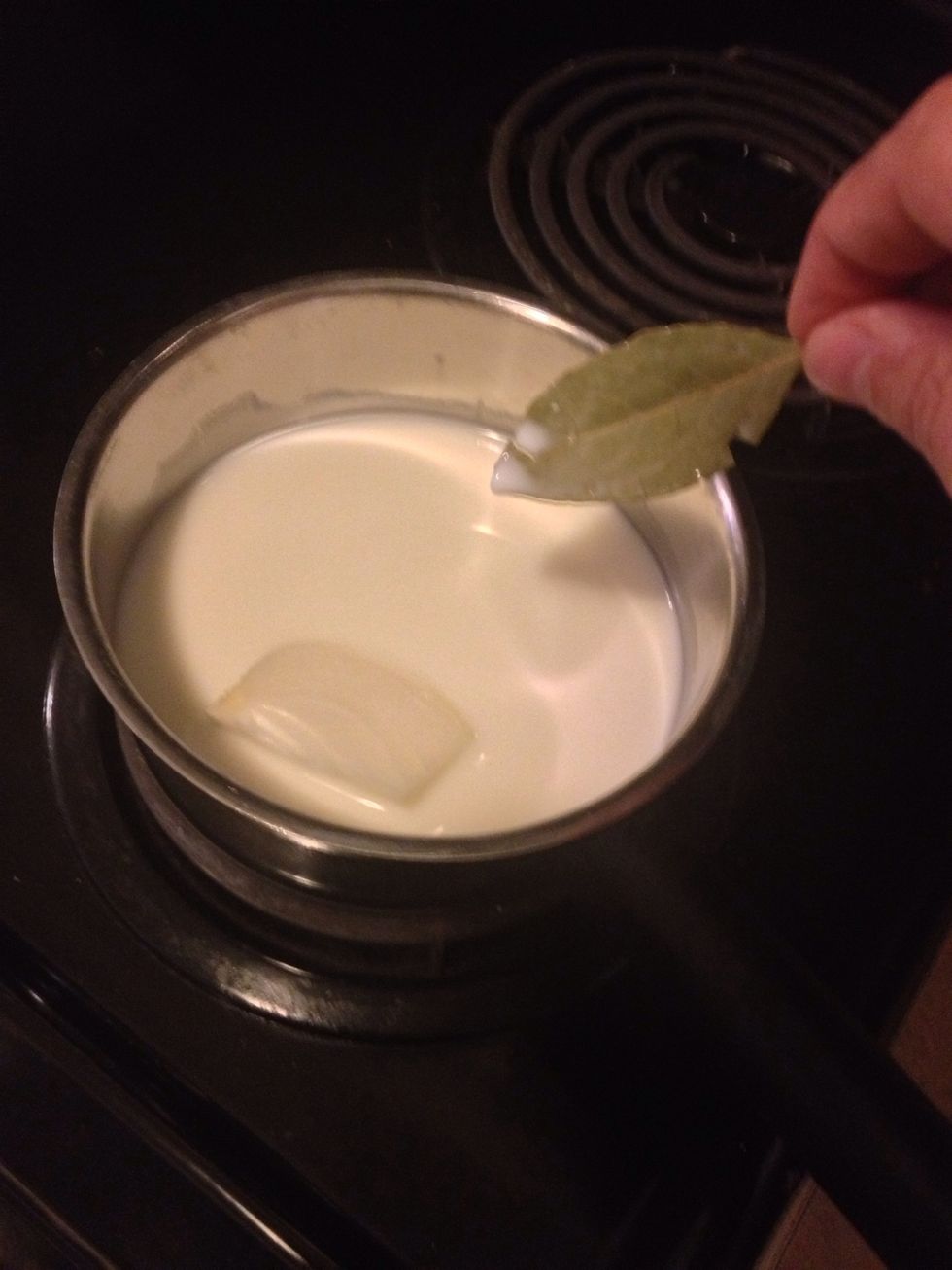 Remove the bay leaf and onion. Pour the milk into a small saucepan. Over low-medium heat, scald the milk by bringing it up to around 180 degrees F, or until bubbles start to form around the edge.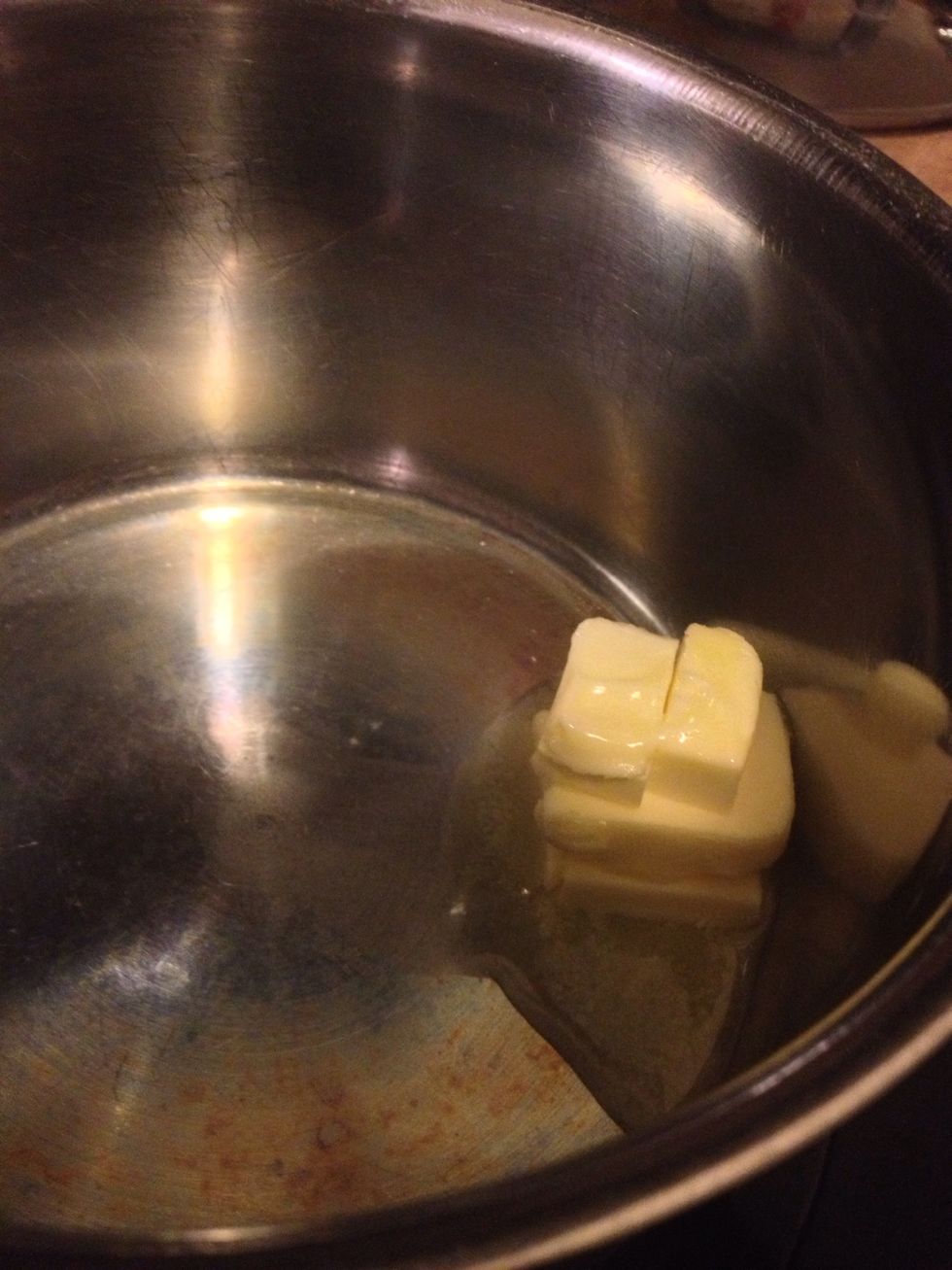 In a medium saucepan, melt 2 tablespoons of butter over medium heat.
Once the butter is melted, add 2 tablespoons of flour. Start whisking immediately.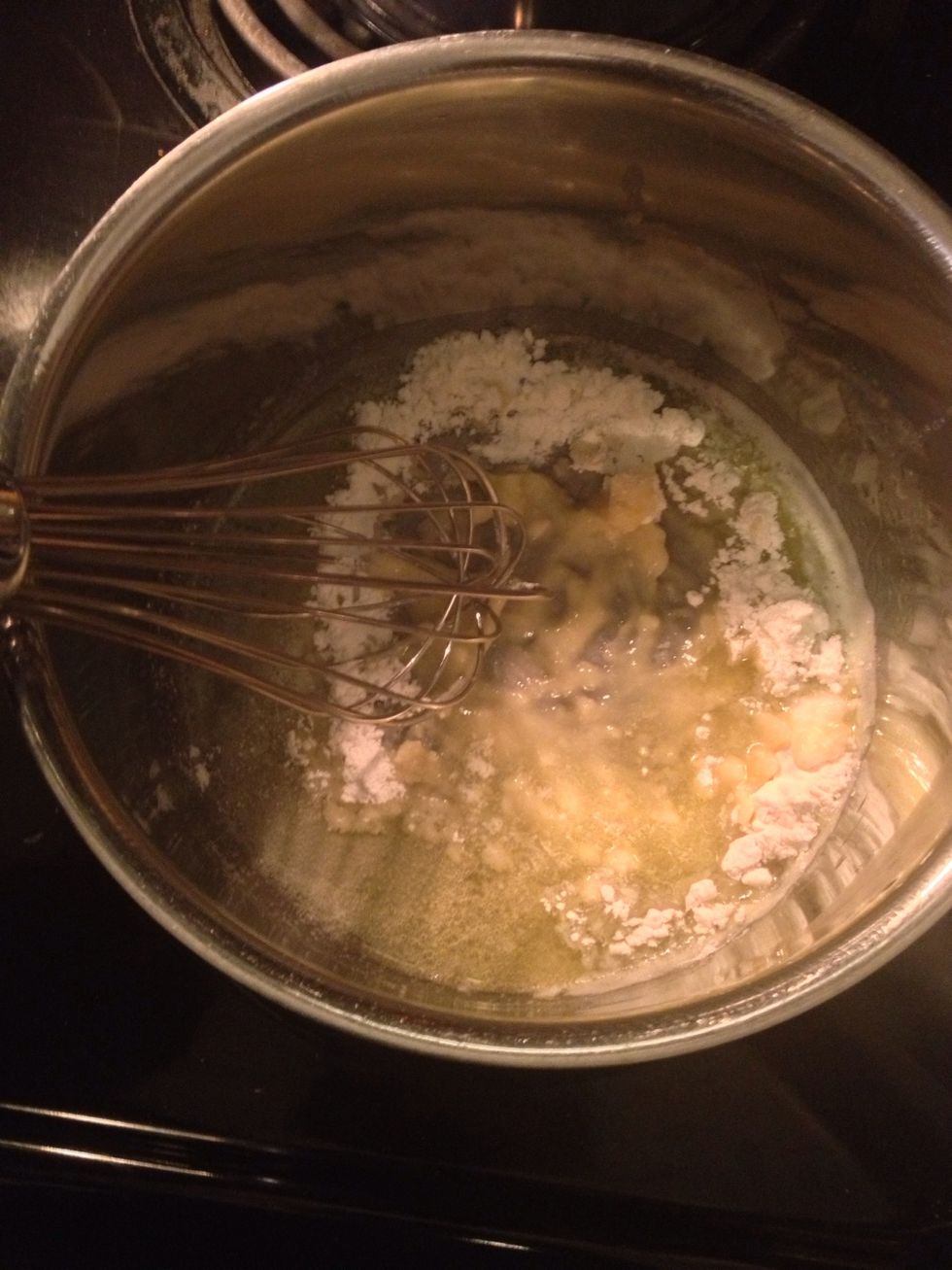 Whisk constantly and vigorously to fully incorporate the flour and ensure there are no lumps. The resulting mixture (roux) should resemble a nut-butter in color and consistency.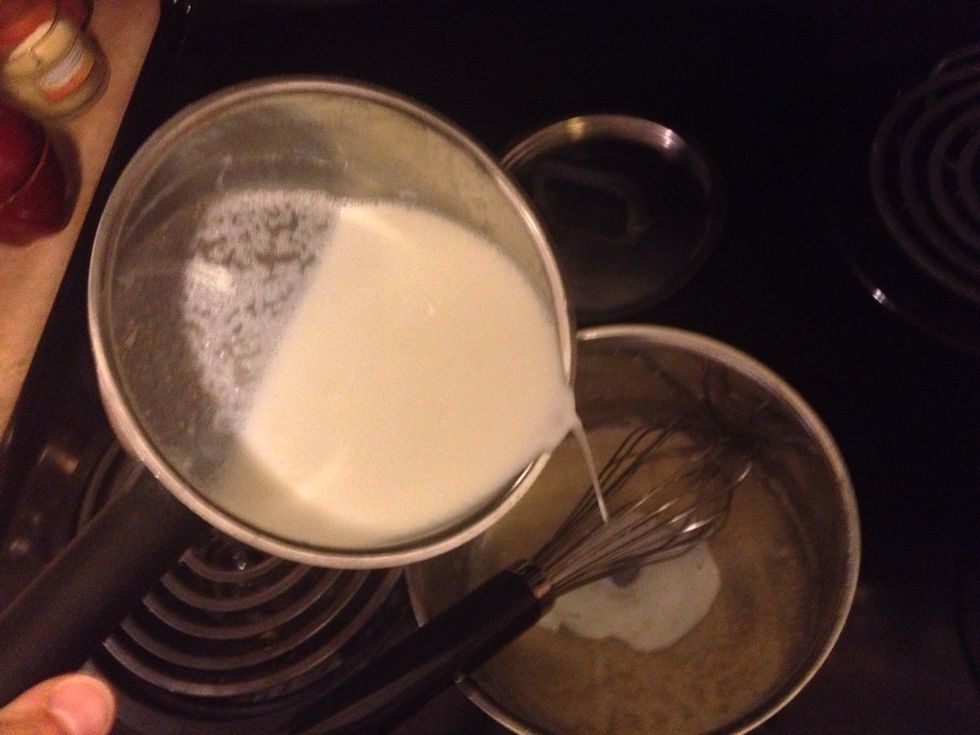 Still whisking, add the scalded milk to the roux in a slow and steady stream.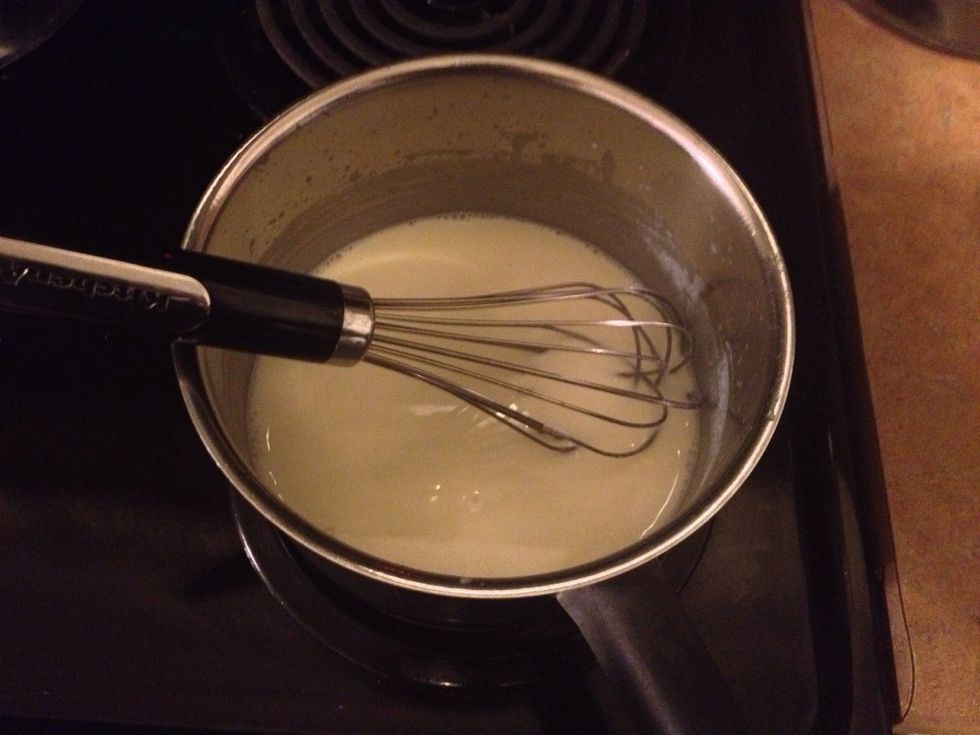 Continue to heat over medium heat, still whisking until mixture is hot and slightly thickened.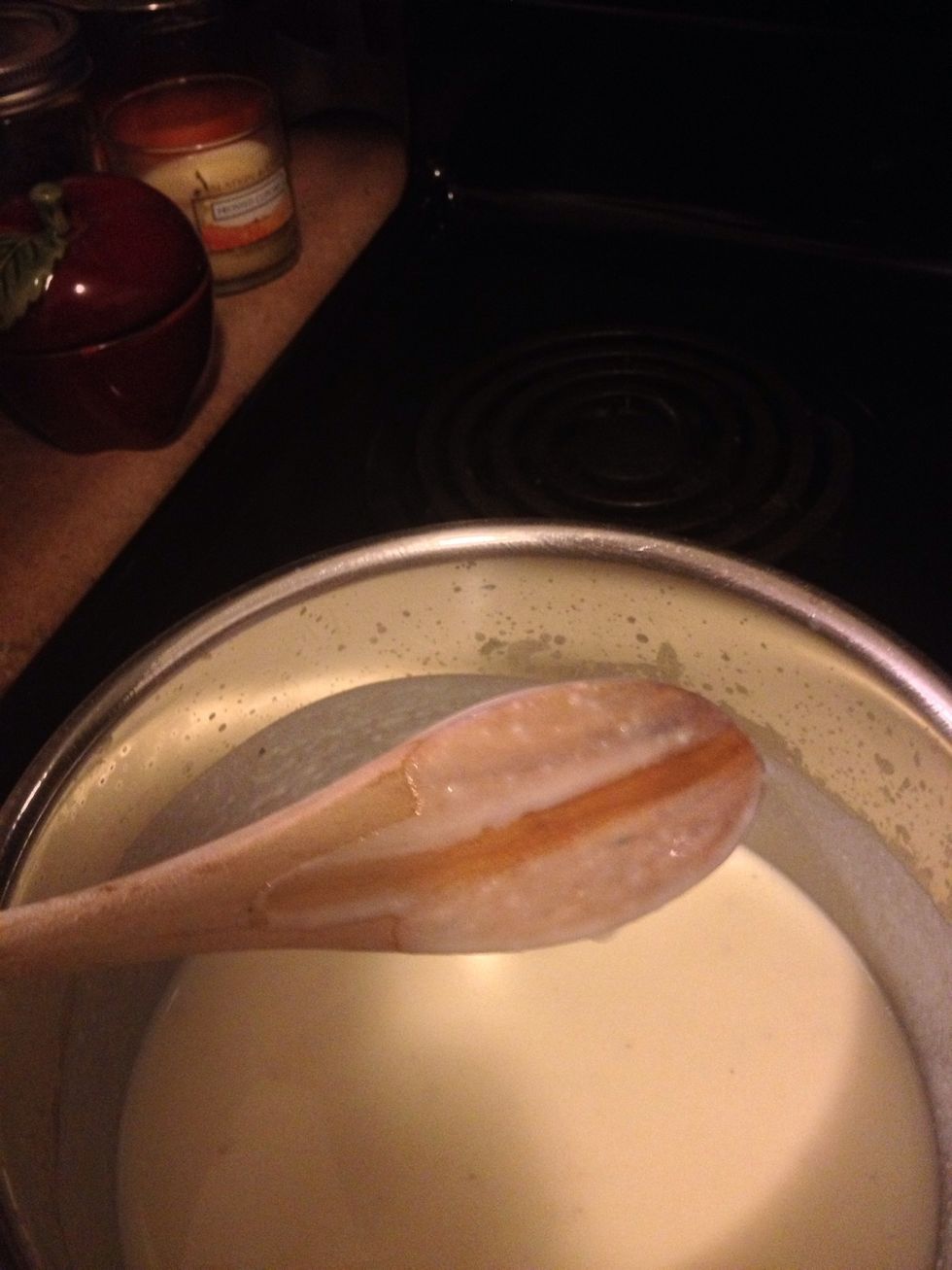 To test if the sauce is ready, coat the back of a wooden spoon with the sauce. Run a finger through it. If a solid line remains, you're good to go.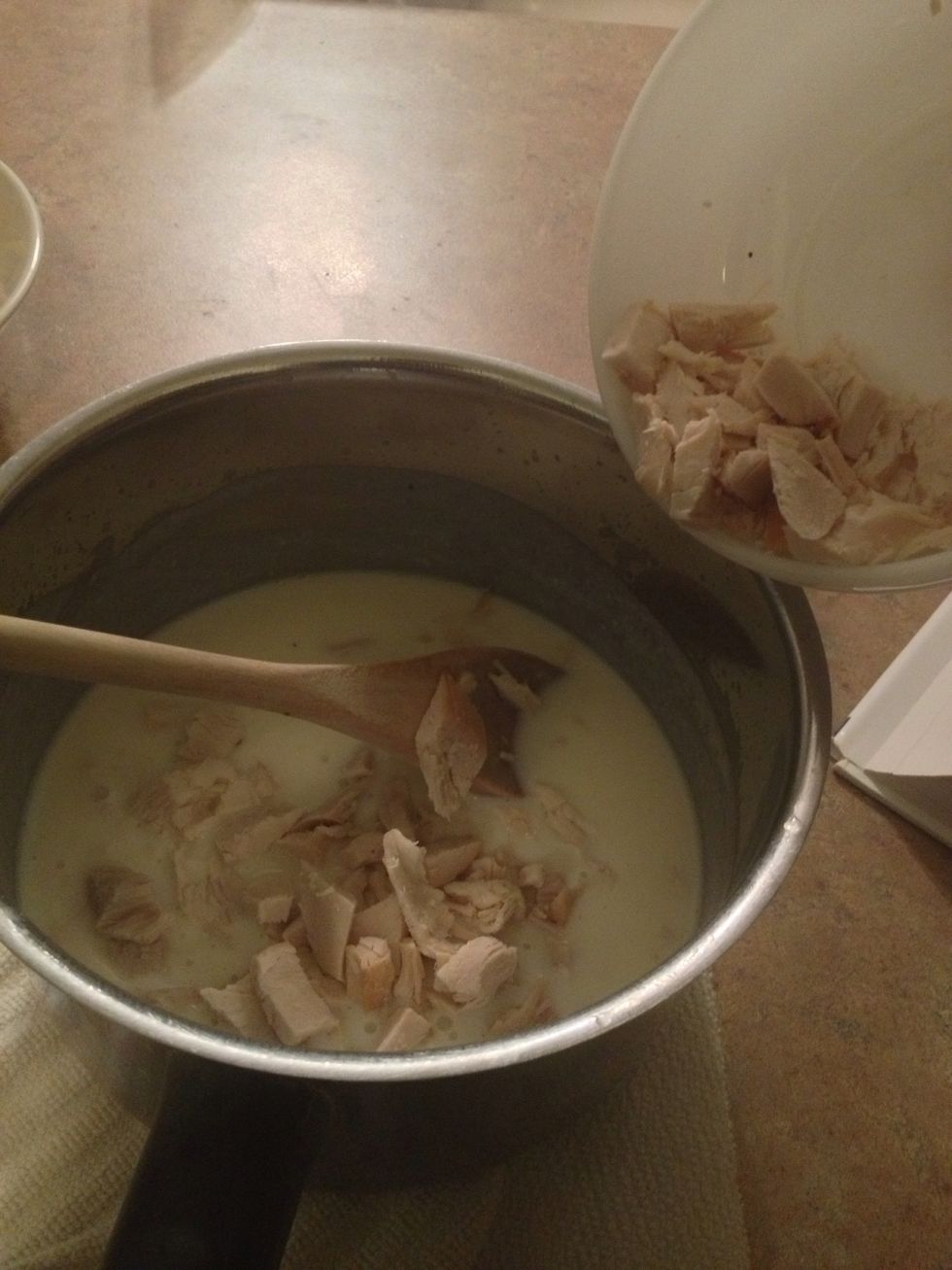 Remove the sauce from the heat, and season with salt and pepper. Add the chopped turkey.
In your individual baking dishes, spoon one layer of turkey sauce.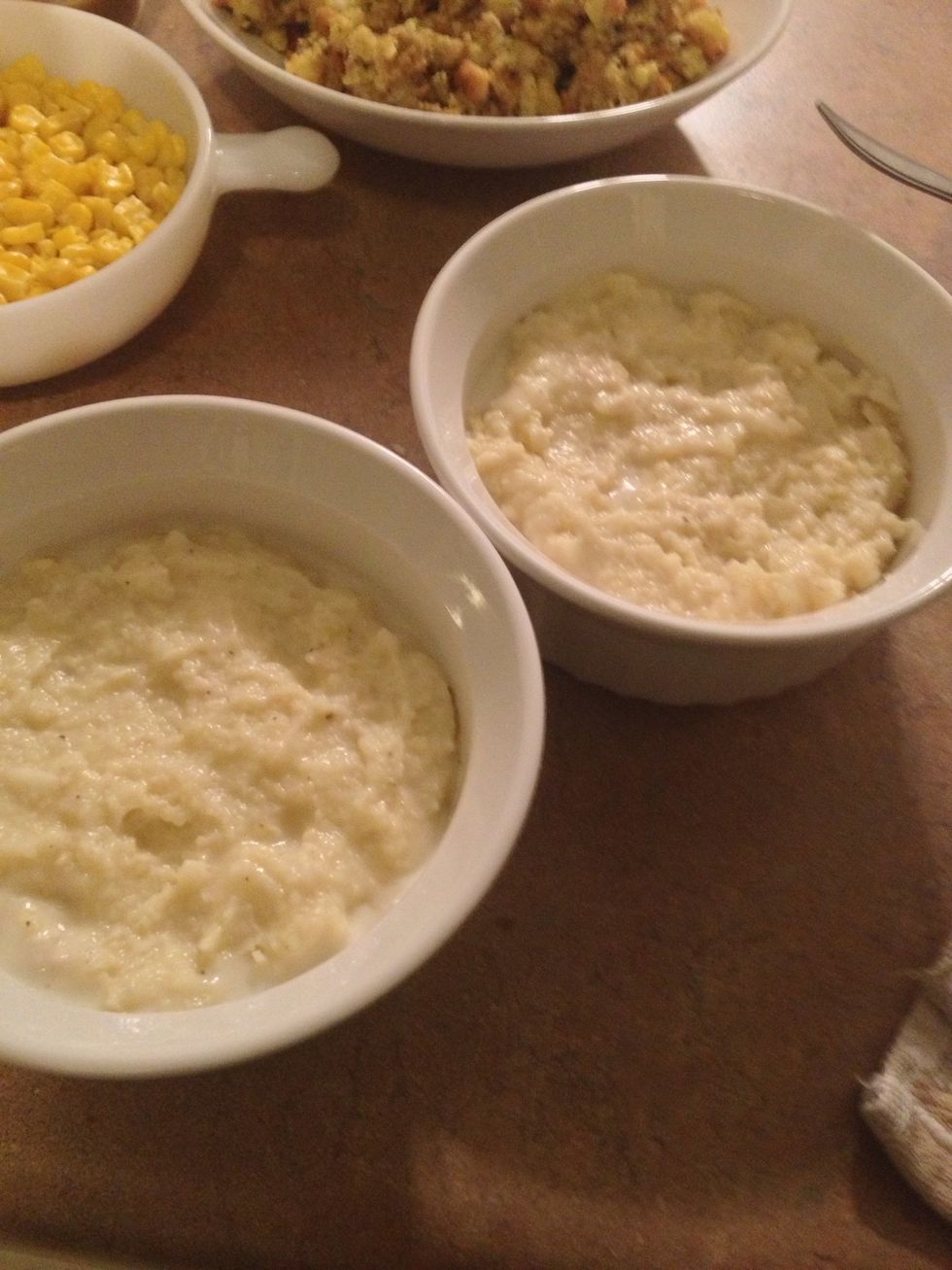 Over the turkey, spoon a layer of mashed potatoes. If you find that your potatoes are too dry, mix in some of the white sauce.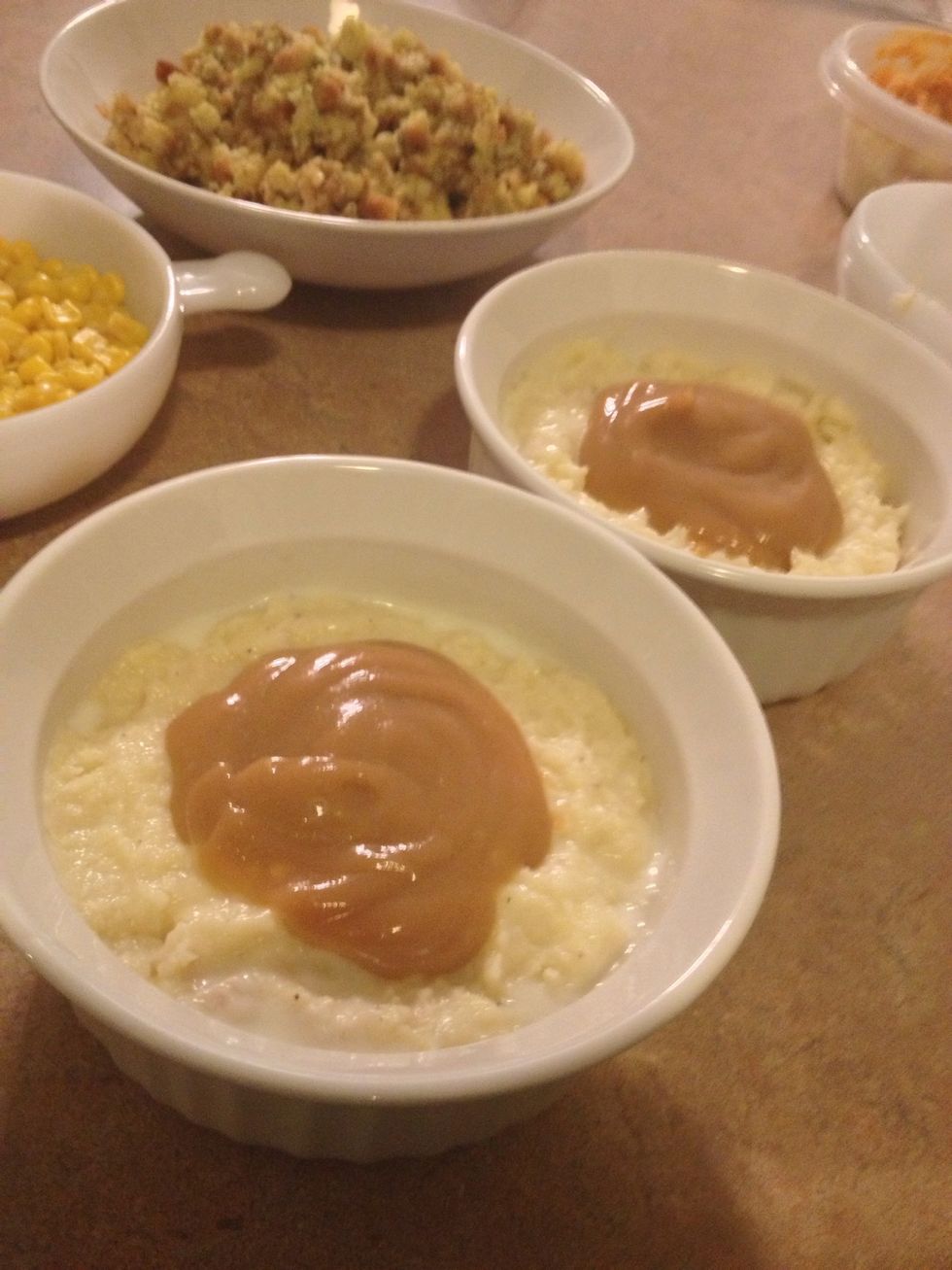 GRAVY.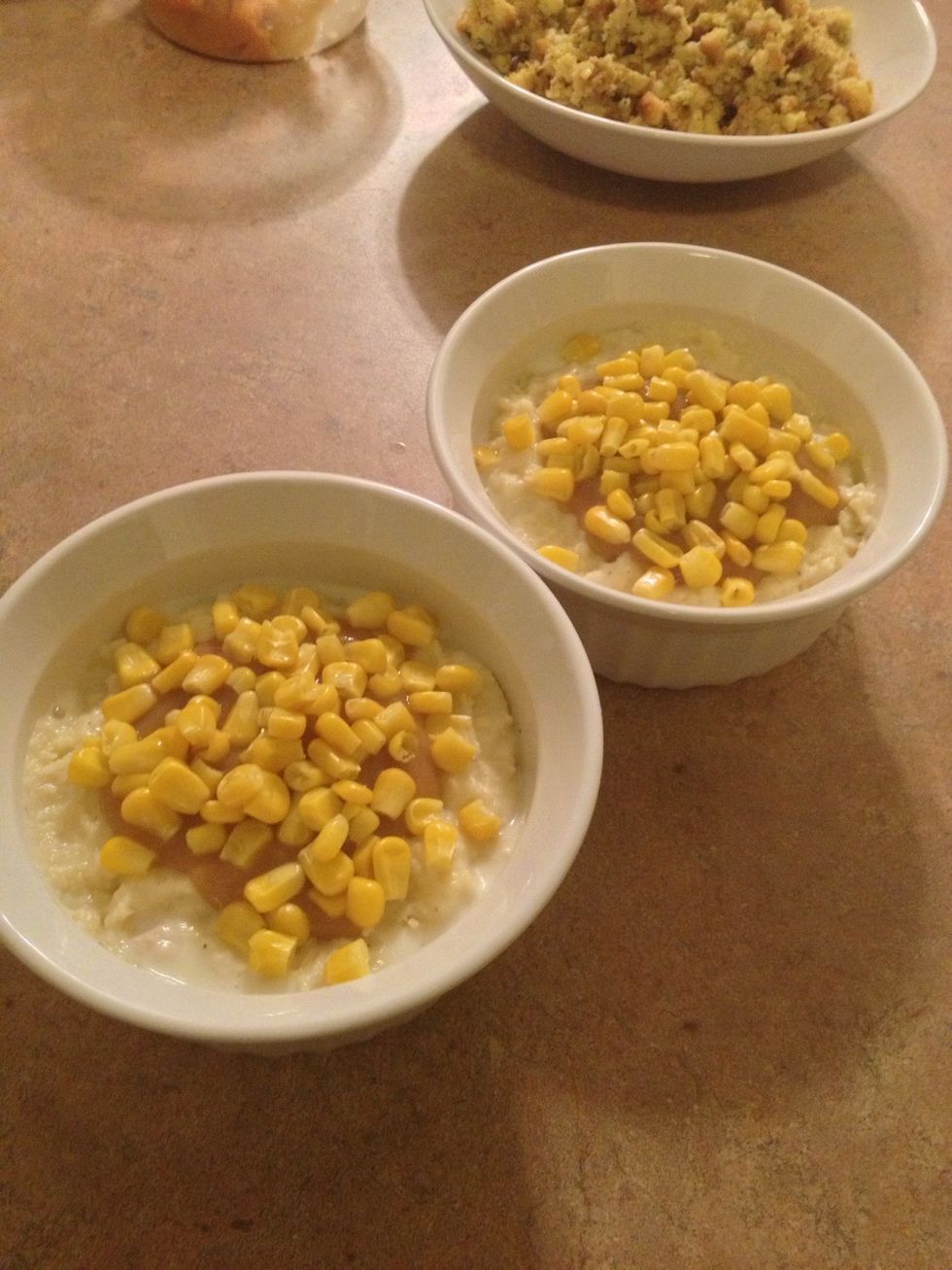 Add some corn, or any other small veggies you might have left over.
Top with stuffing. Press down on the stuffing to 'compress' the pie. You can use the back of a spatula head for even pressure.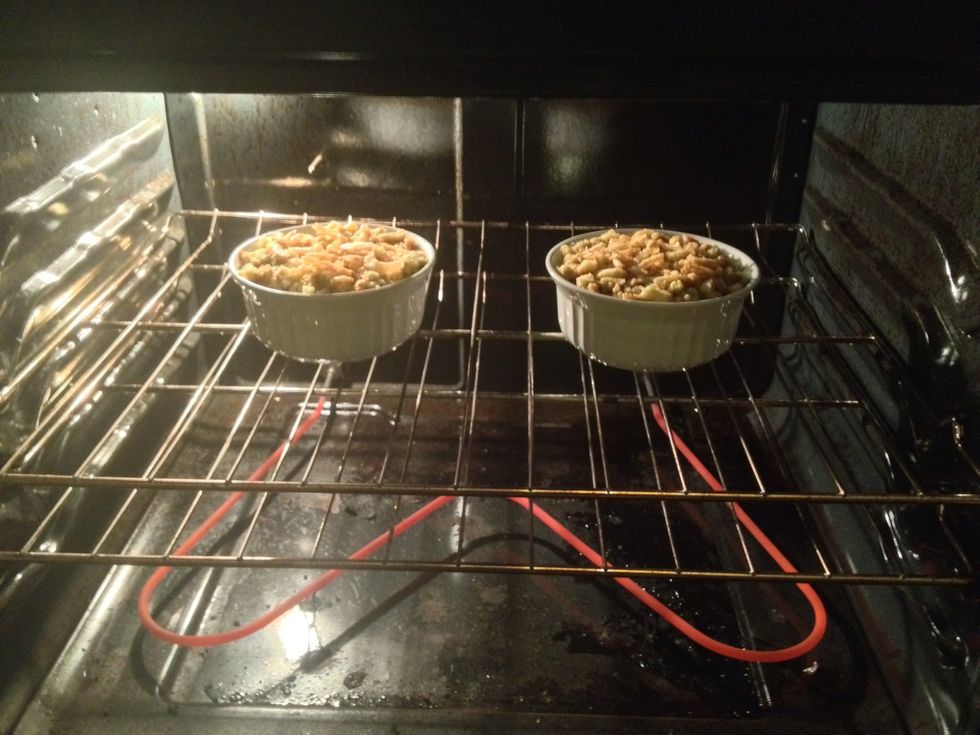 Pop in the oven and bake for about twenty minutes. I let it go until the center reaches 165 F on a probe thermometer.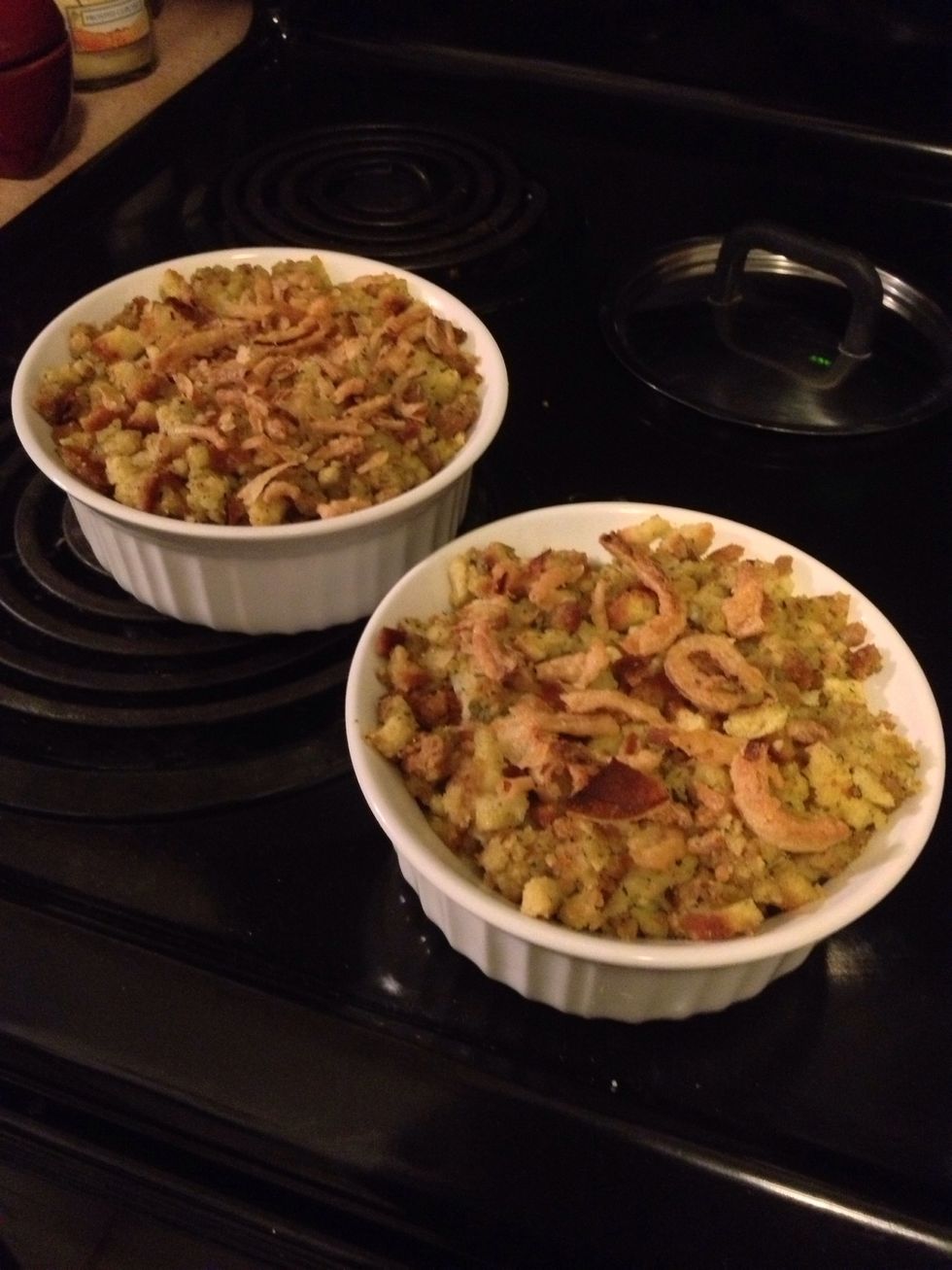 Remove from the oven, let them cool slightly, and enjoy with some leftover cranberry sauce and extra gravy.
Leftovers, including:
Turkey
Mashed potato
Gravy
Corn or other vegetables
Stuffing
1.0c Milk
2.0Tbsp Butter
2.0Tbsp Flour
1.0 Bay leaf
Small baking dish(es)
Onion (one large slice)