How to make individual pumpkin cheesecakes
Make Individual Pumpkin Cheesecakes
44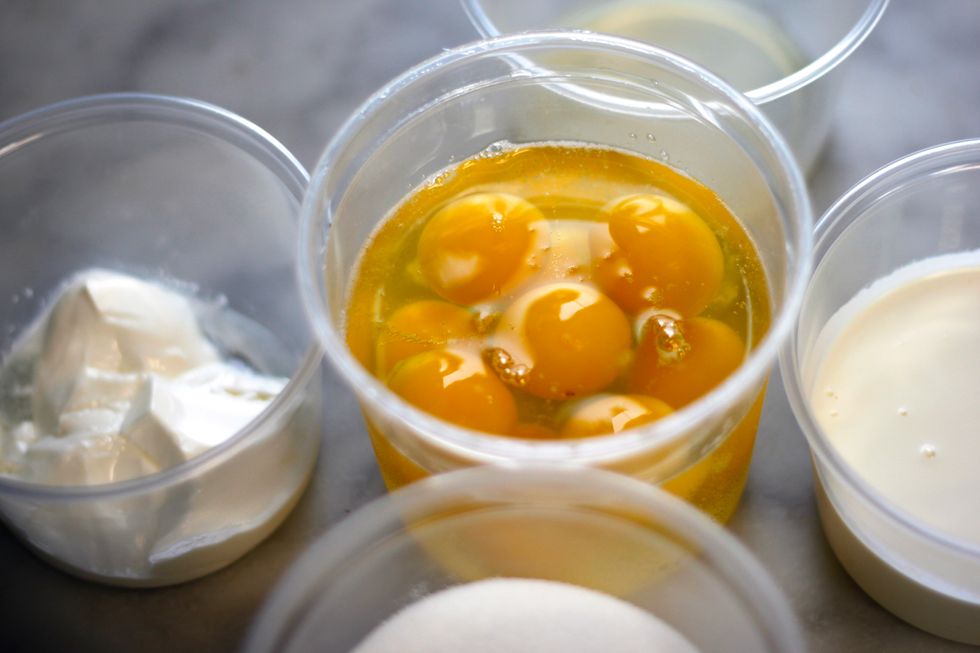 First gather all of your ingredients and tulip jars.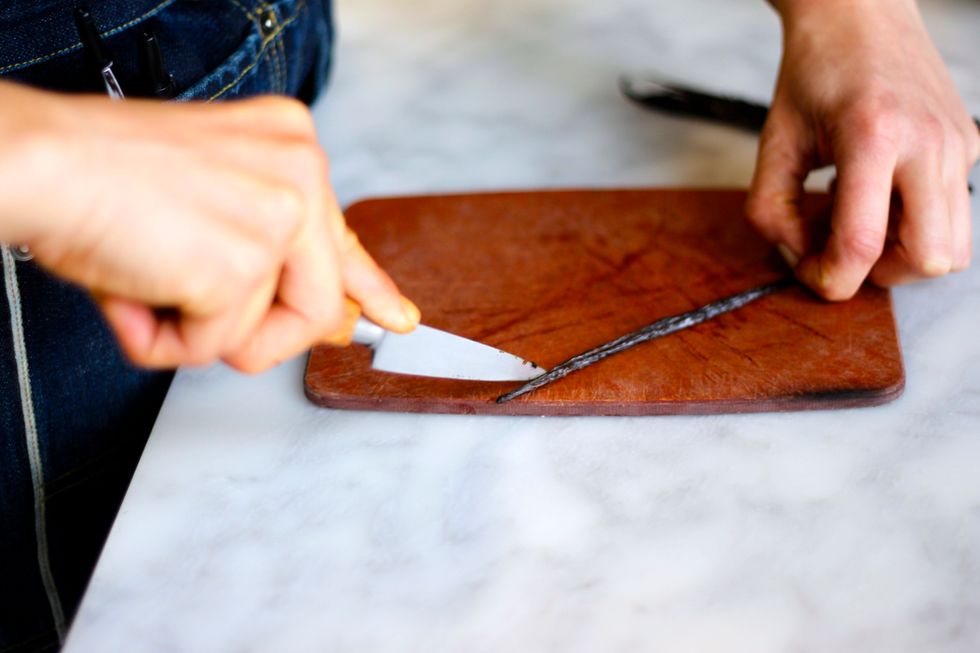 Now get your vanilla beans. Slice down the middle of the pod lengthwise.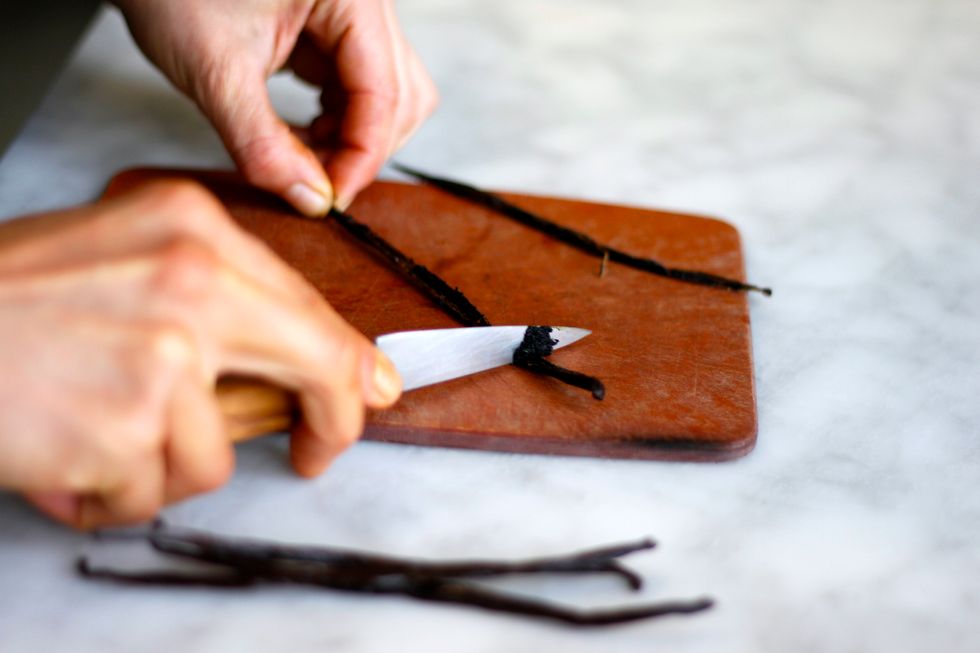 Take the blunt end of your knife and scrape the seeds off. Reserve the pods for other projects. You can use them to make vanilla sugar.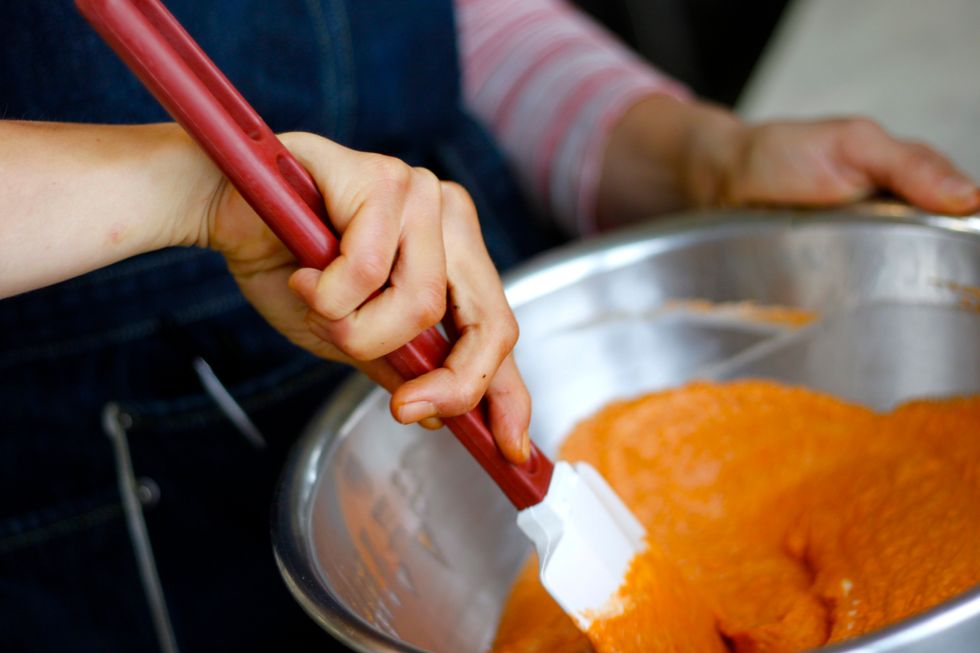 Make sure everything is room temperature before you begin. Once everything has come to temperature, add the lemon, sour cream, heavy cream, and vanilla beans to the pumpkin puree. Fold.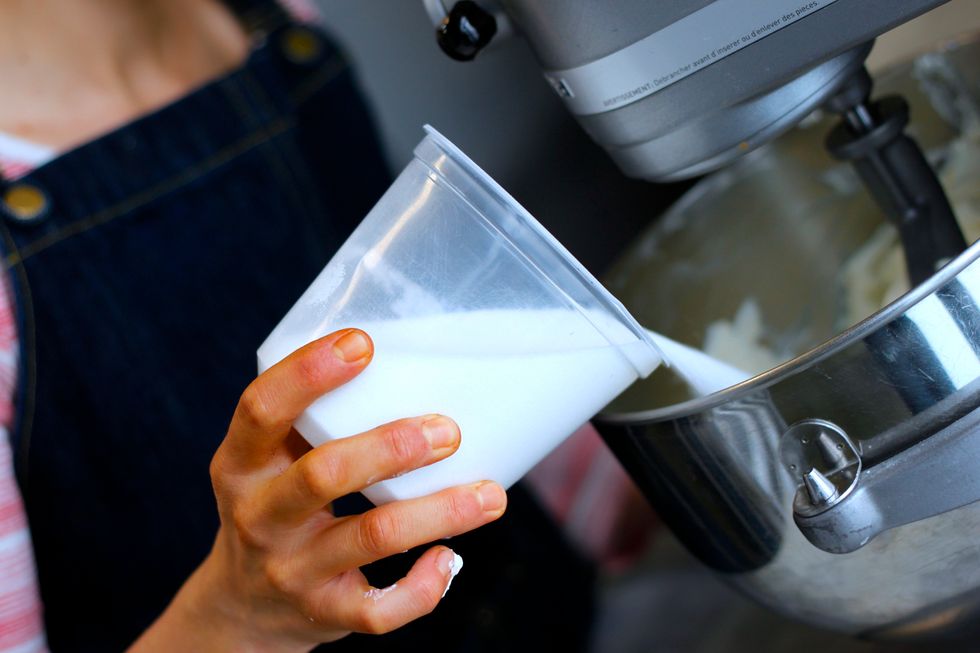 In a standing mixer fitted with a paddle, soften the cream cheese with the sugar. Paddle on low till the mixture is smooth and free of lumps. Scrape the bowl and paddle.
While the mixer runs on low, add in the eggs 1 at a time, stopping to scrape the bowl and paddle between each addition.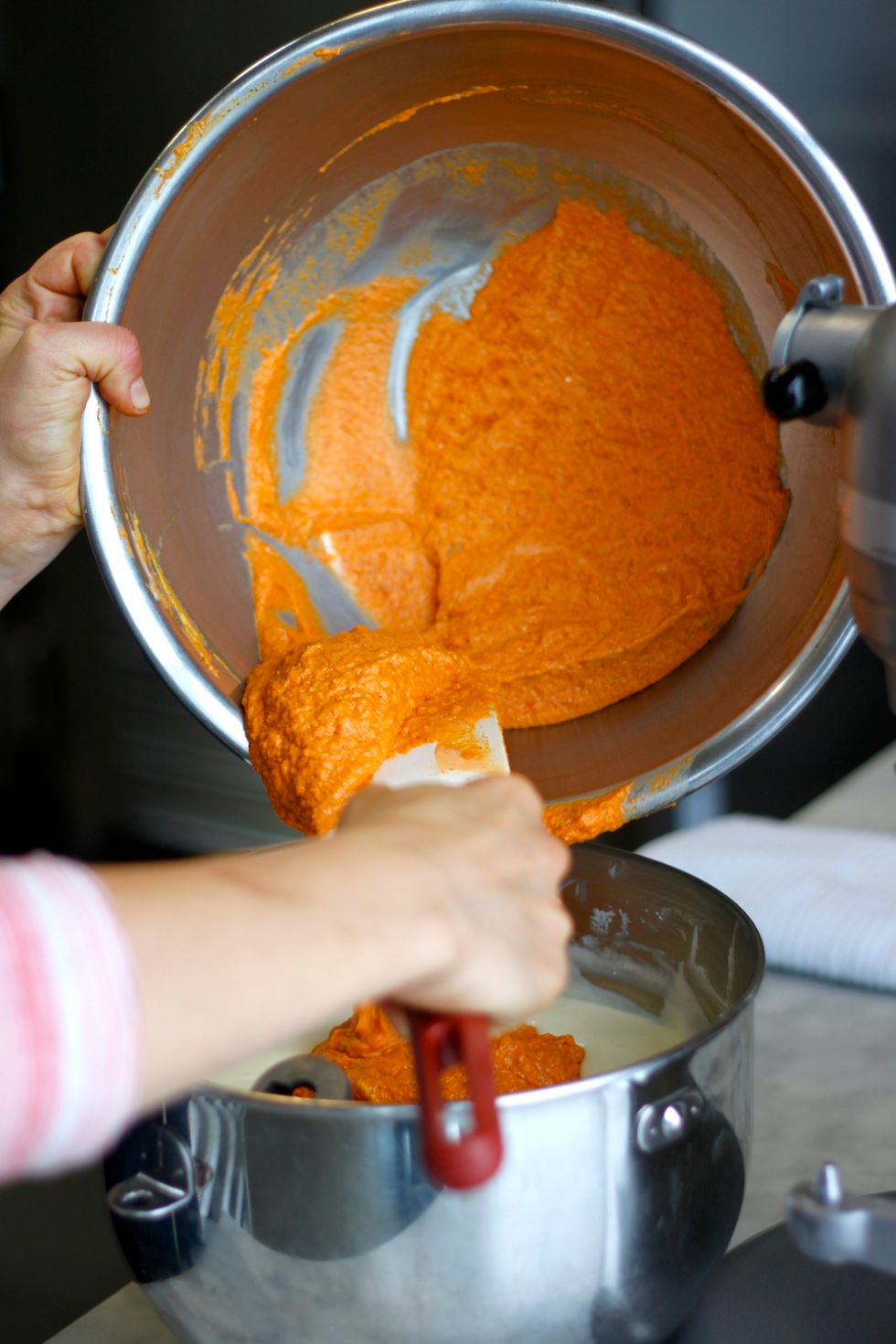 Add in the pumpkin mixture.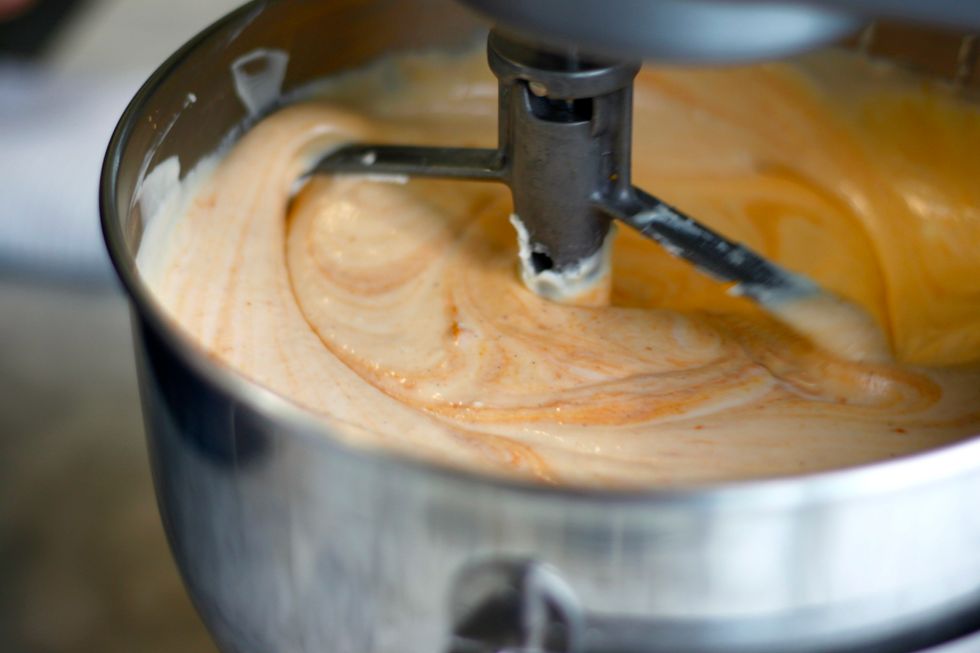 Slowly paddle until it's incorporated.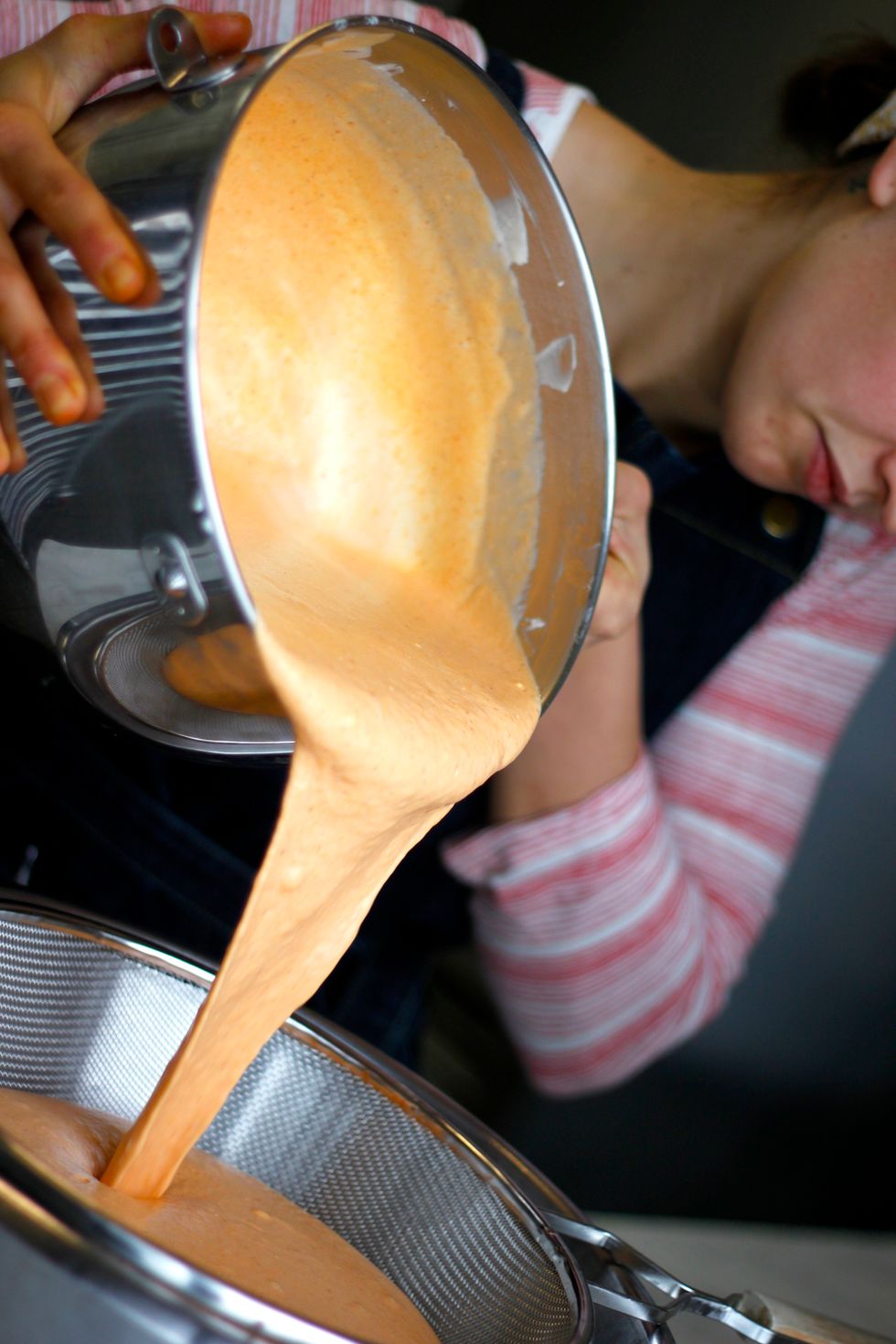 Pour into a sieve over a bowl.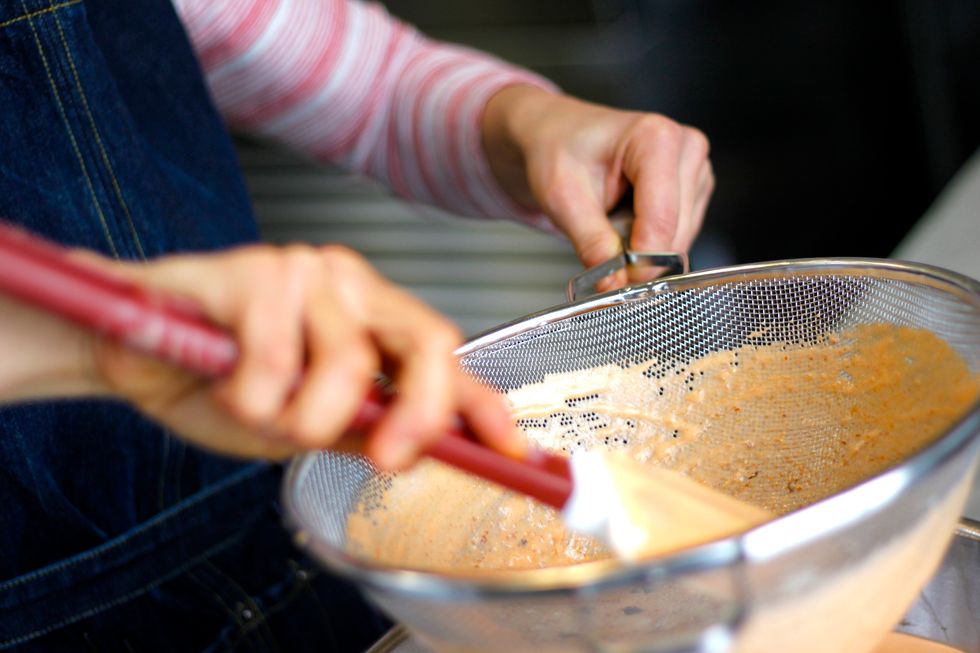 Pass through a sieve to get rid of any lumps or thick pumpkin fibers.
Use a pitcher to pour the batter into your jars.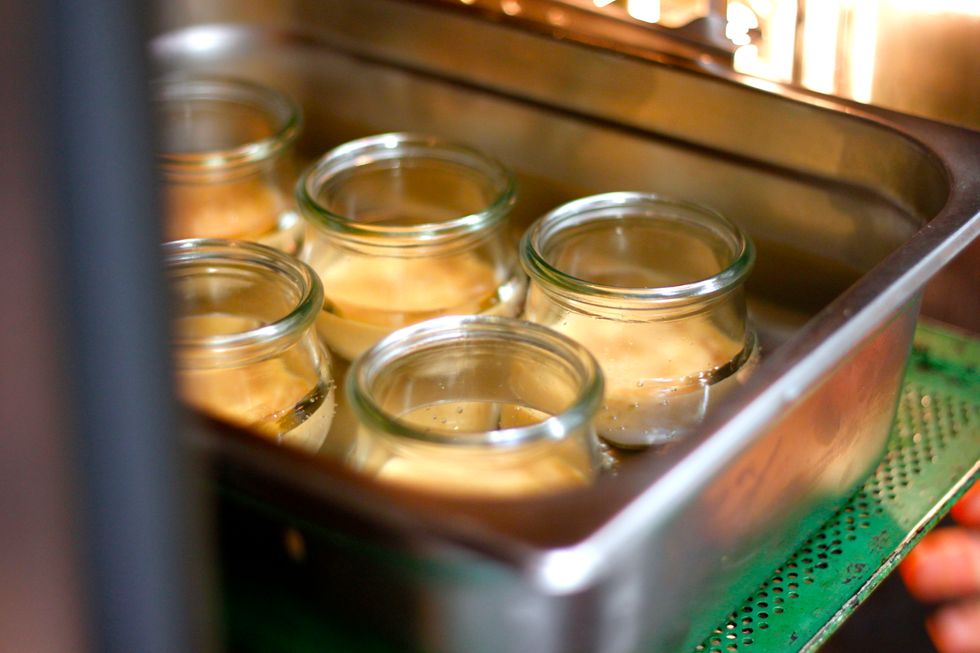 Place the jars in a shallow baking dish. Put in a 235 degree oven. Pour water into the baking dish until the water level is slightly above the batter level. Bake for 50 minutes.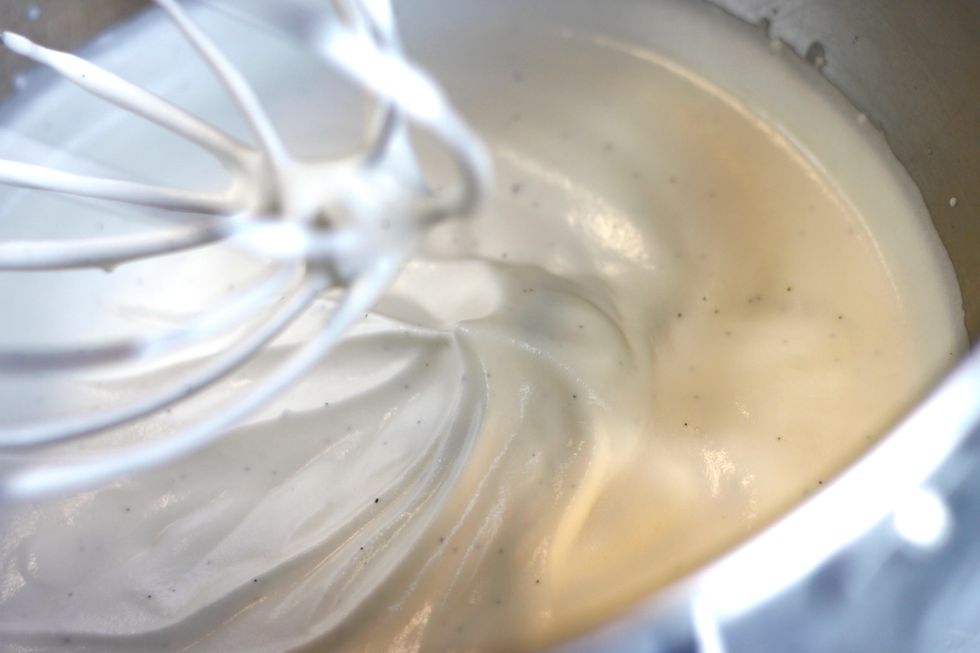 While you're waiting for your cheesecakes to set, beat some whipped cream with a little sugar and vanilla beans.
They're ready to come out of the oven when they're just slightly darker than when they went in.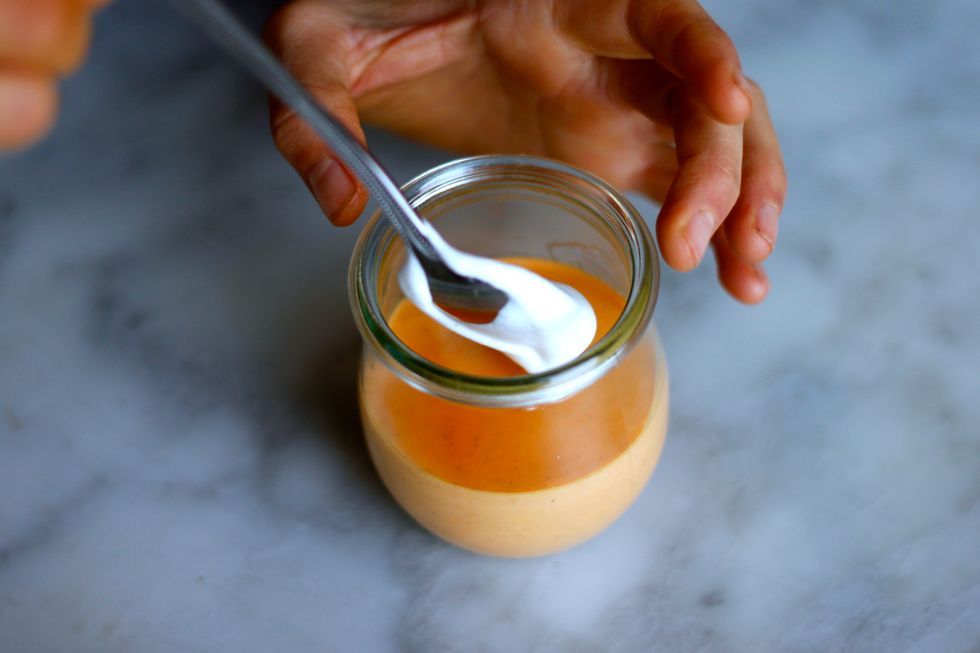 Allow the cheesecakes to cool in the water until they are room temp. About 1 hour. Then spoon some whipped cream on top of each.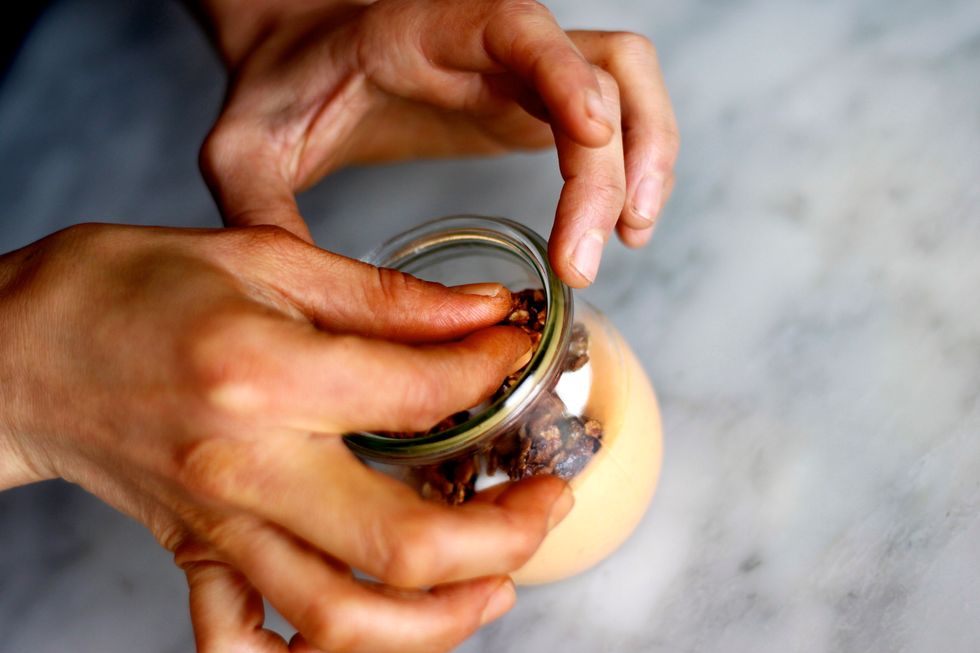 Carefully place some granola on top of the whipped cream.
Serve and enjoy!
They're tangy, rich, have just enough sweetness, and are a fun way to dress up a pumpkin dessert. Plus, individual jars are a massive hit at a party.
8.0 Tulip weck jars
12.5oz Cream cheese (room temp)
1/3c +1 TBS Granulated sugar
2.0 Eggs
1.0Tbsp + 1/2 tsp Heavy cream
1.0Tbsp + 1 tsp Sour cream
3/4tsp Lemon juice
1.0c Pumpkin puree
1.0 Vanilla bean, scraped
1.0c Whipped cream
1.0c Granola
Craftsman And Wolves
A contemporary pâtisserie located in San Francisco's vibrant Mission district. Home of the Rebel Within.