Gather your ingredients.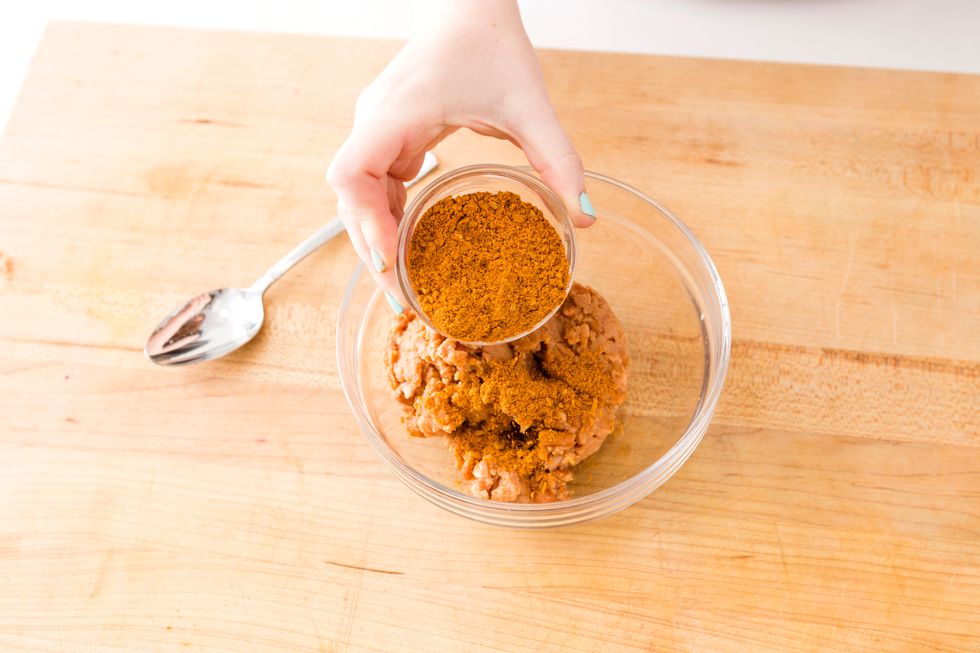 In a small bowl, mix your taco seasoning in with your refried beans.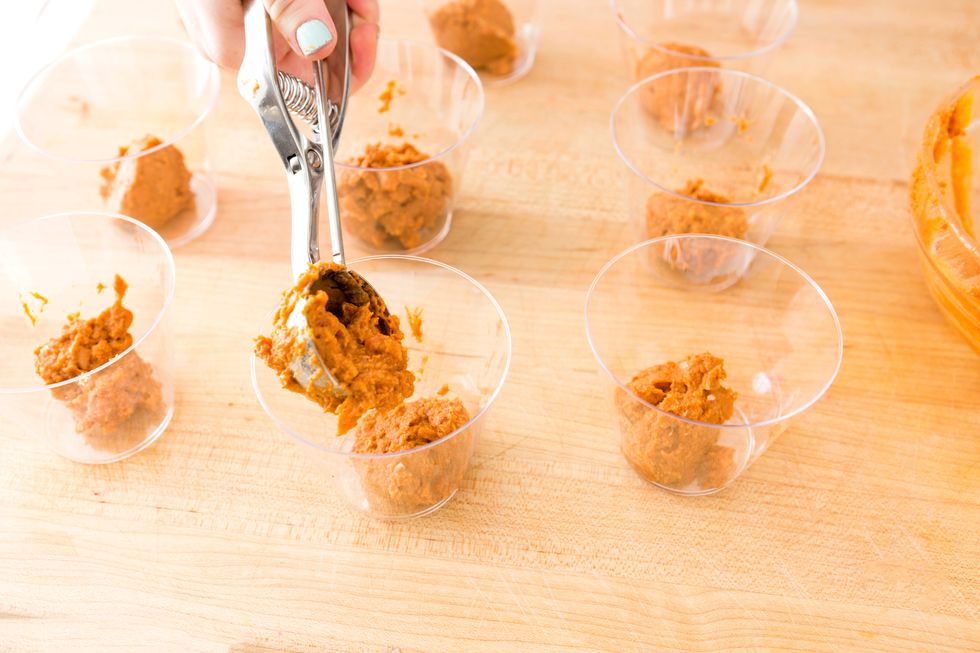 Place a small layer of your seasoned beans in the bottom of each cup.
Then, add a layer of guacamole.
Layer sour cream over the guacamole.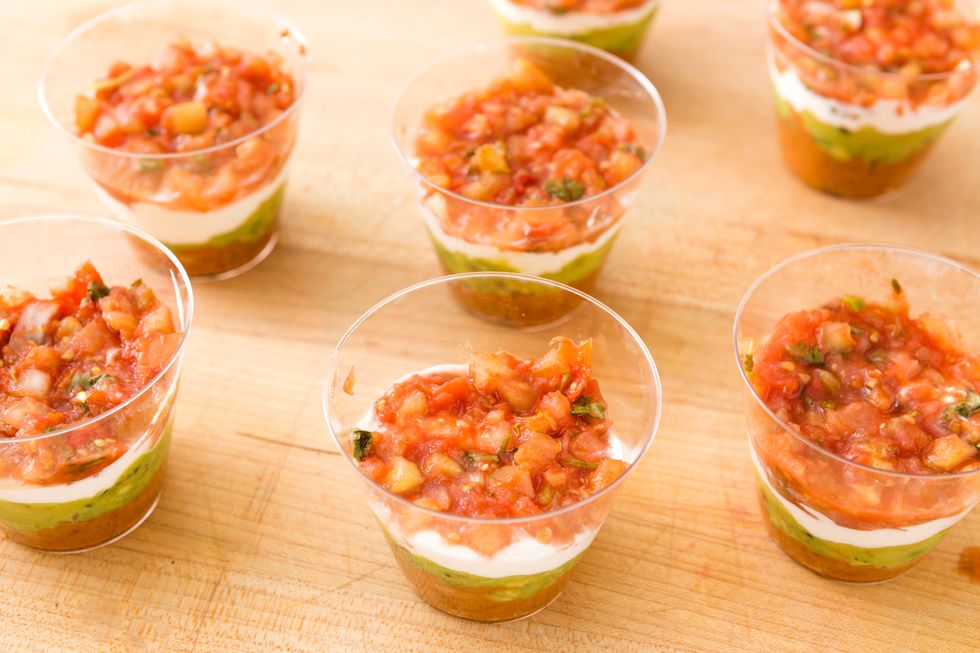 Then, add a layer of salsa.
Add a layer of shredded cheese.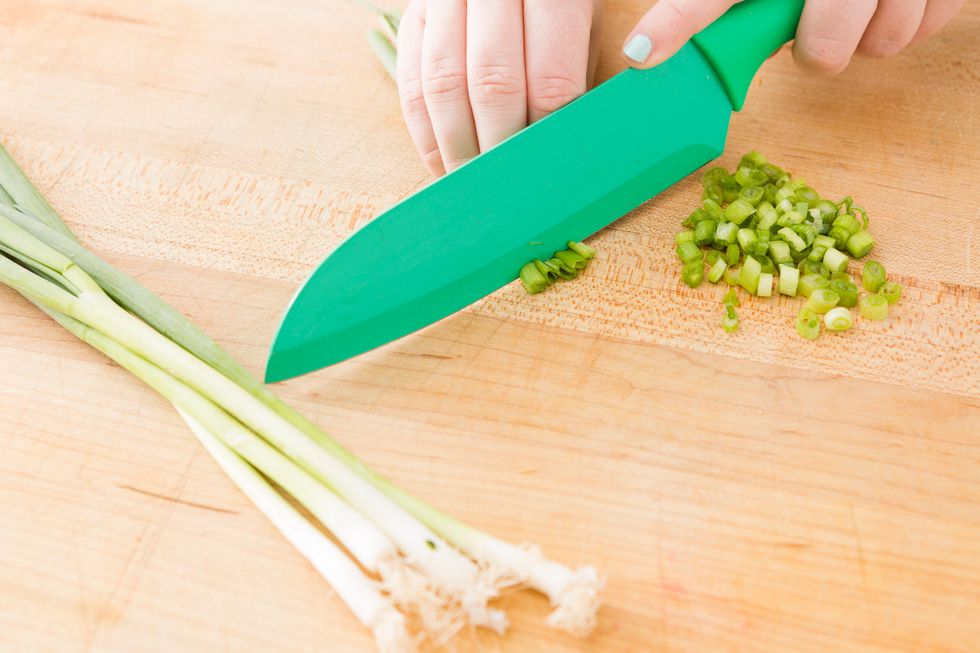 Thinly slice your green onions.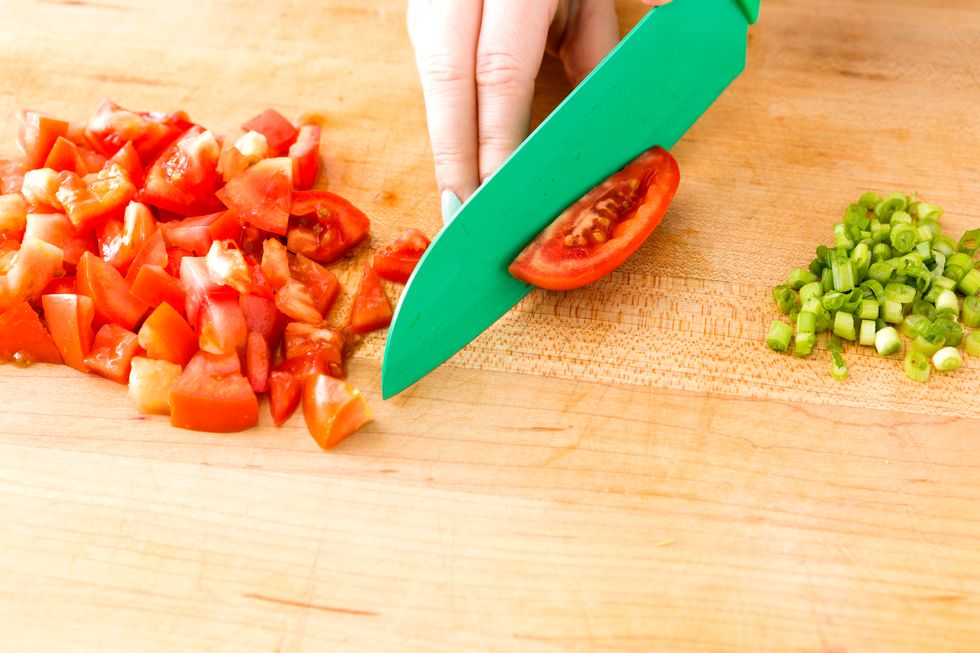 Dice your tomatoes.
Then top your dips with your chopped green onions, diced tomatoes and a few slice olives.
Garnish each with a tortilla chip.
And enjoy! Keep refrigerated until ready to serve.
This recipe is inspired by: http://www.the-girl-who-ate-everything.com/2011/12/individual-seven-layer-dips.html
16.0oz Refried Beans
1.0oz Taco Seasoning
1.0c Guacamole
8.0oz Sour Cream
1.0c Pico de Gallo
1.0c Shredded Cheddar
2.0 Roma Tomatoes
1/2bnch Green Onions
1/4oz Sliced Olives
Plastic Tumblrs
Tortilla Chips
B+C
We are the team behind B+C Guides. Feel free to message us if you have any questions or see something that could be improved!