Spicy and flavorful, this dish goes a long way toward giving spinach the kick in the pants that Popeye never thought of.
41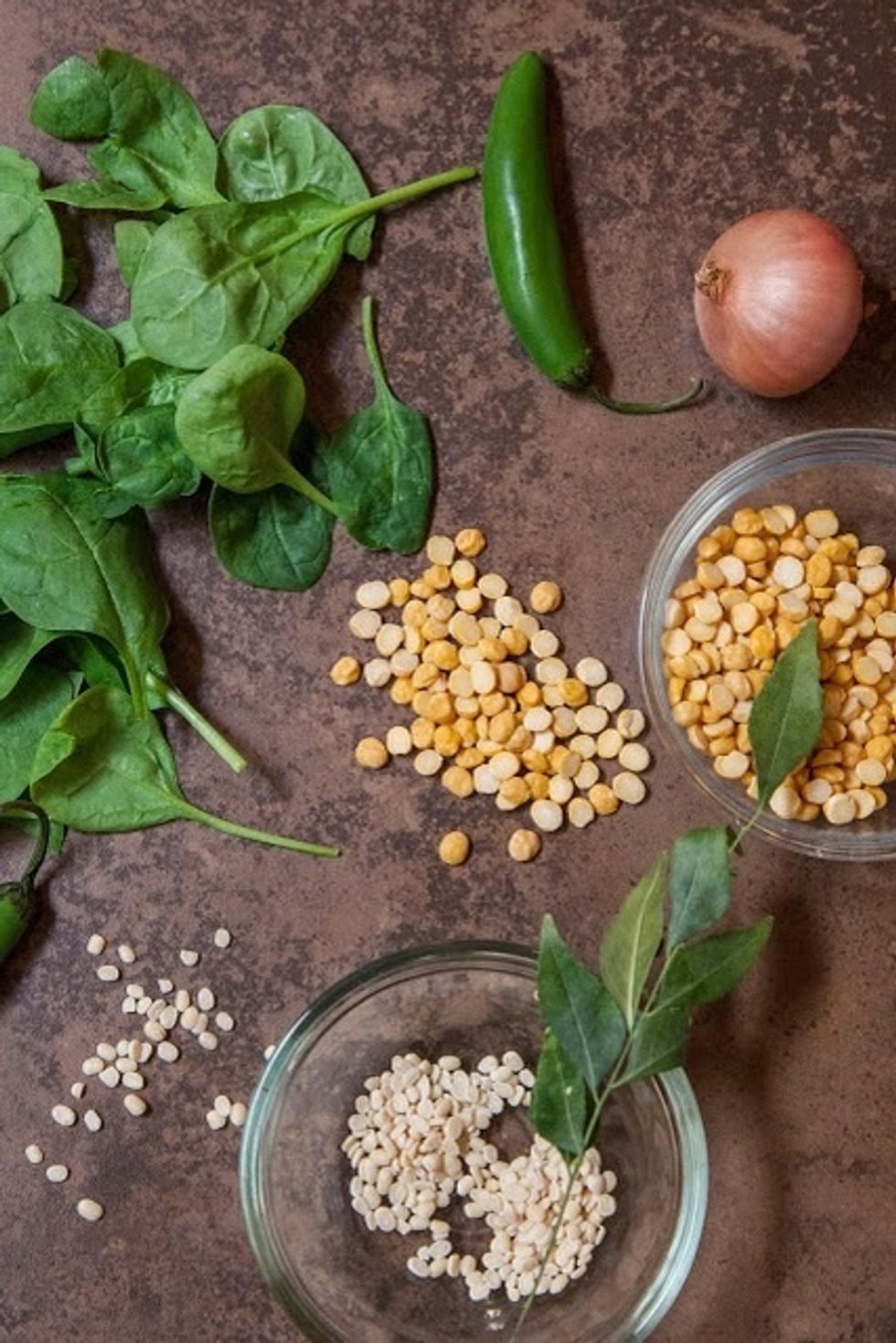 Take a look at your stuff. Fresh and green.
Wash , dry and chop the greens you plan to use. After you've chopped them you should have about 6 cups of greens. Wash , dry and chop the greens you plan to use. Set them aside.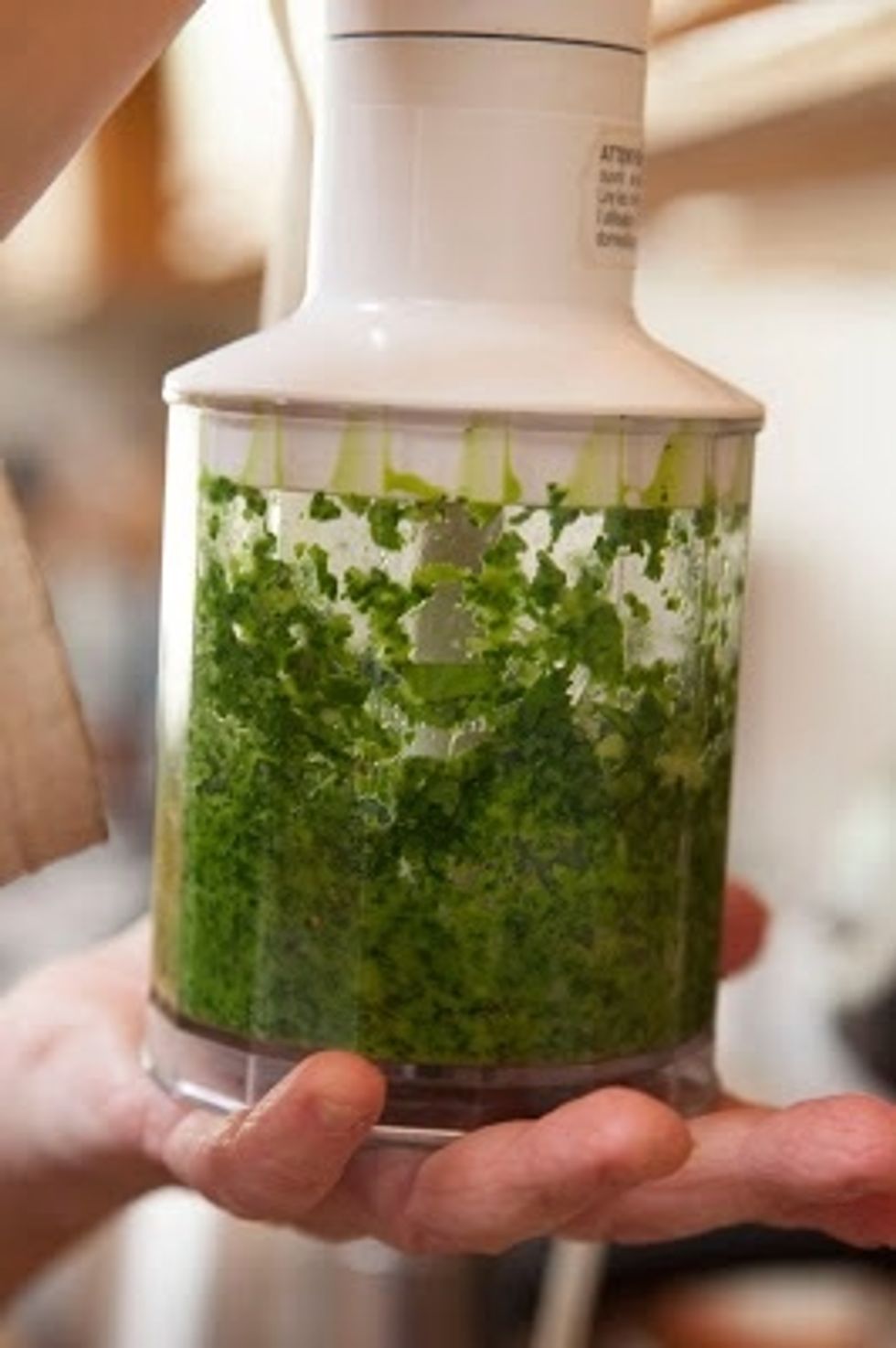 Put the ginger, shallot, cilantro and chilies in a grinder or blender. Add a little bit of water and grind them to a paste. Set the paste aside.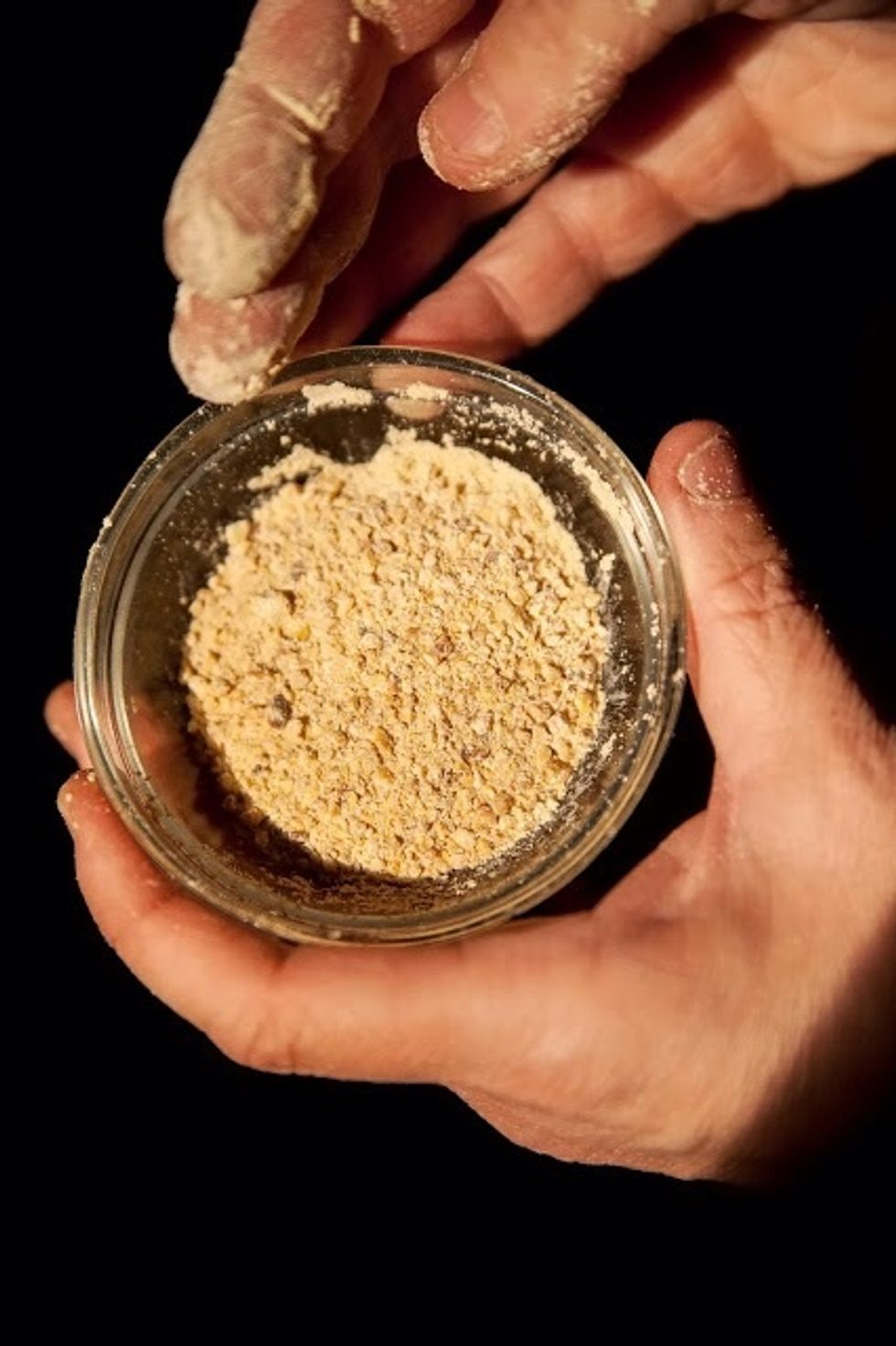 dry roast the 3 Tbs of besan flour in a small pan until it takes on a light toasty color and set it aside.
Heat the coconut oil in a skillet, kadhai or wok. When the oil is hot, toss in the urad dal.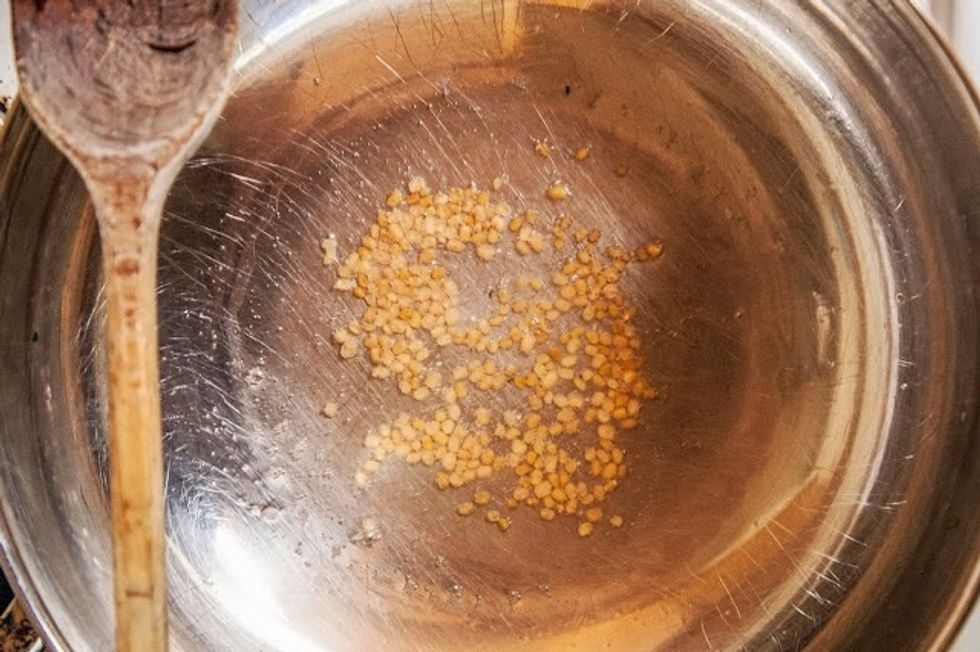 It will start to turn rosy gold. When it does, add in the mustard seeds.
Turn the heat down and add in the turmeric, and asafoetida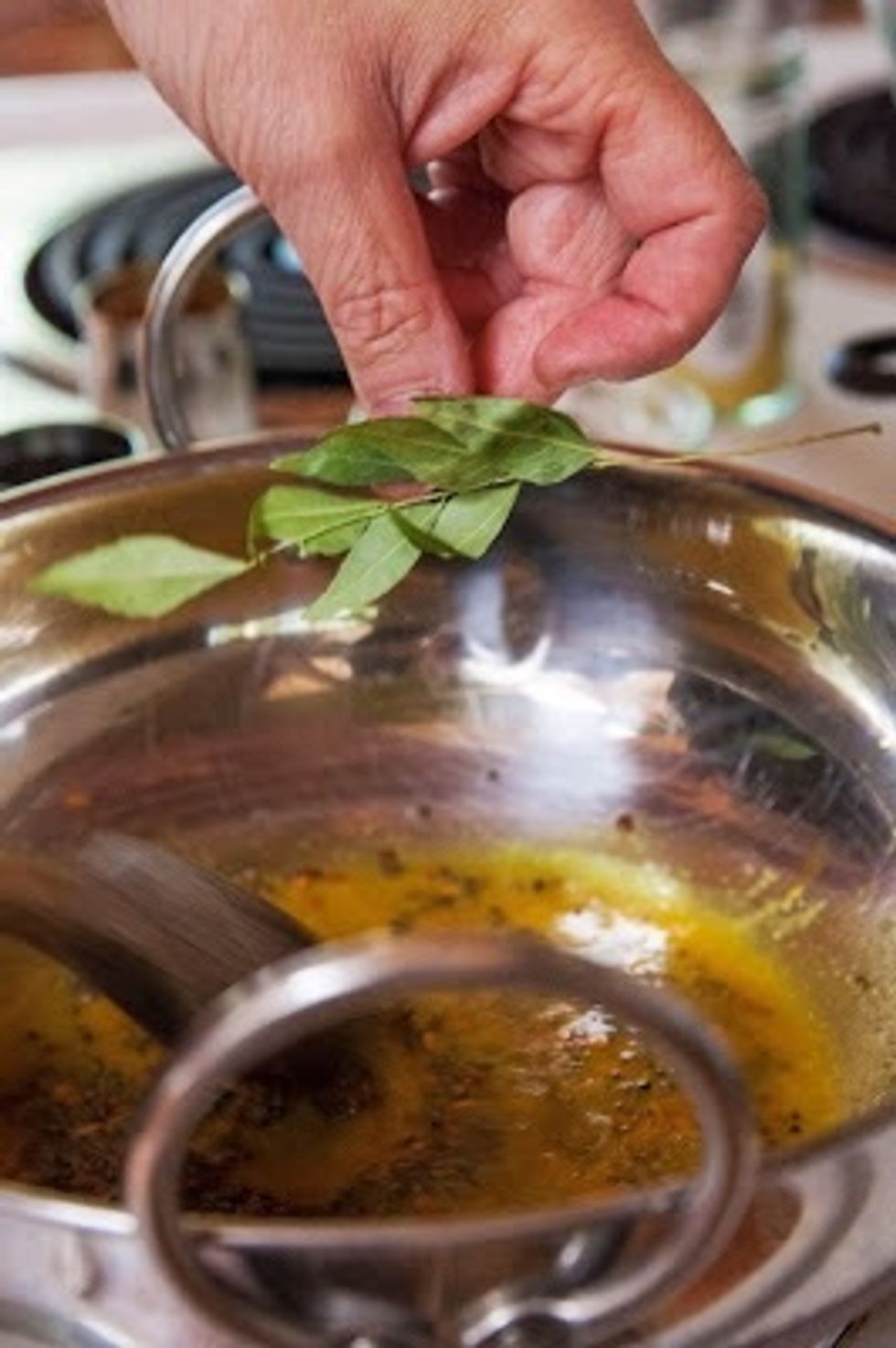 Stir everything well and toss in the curry leaves.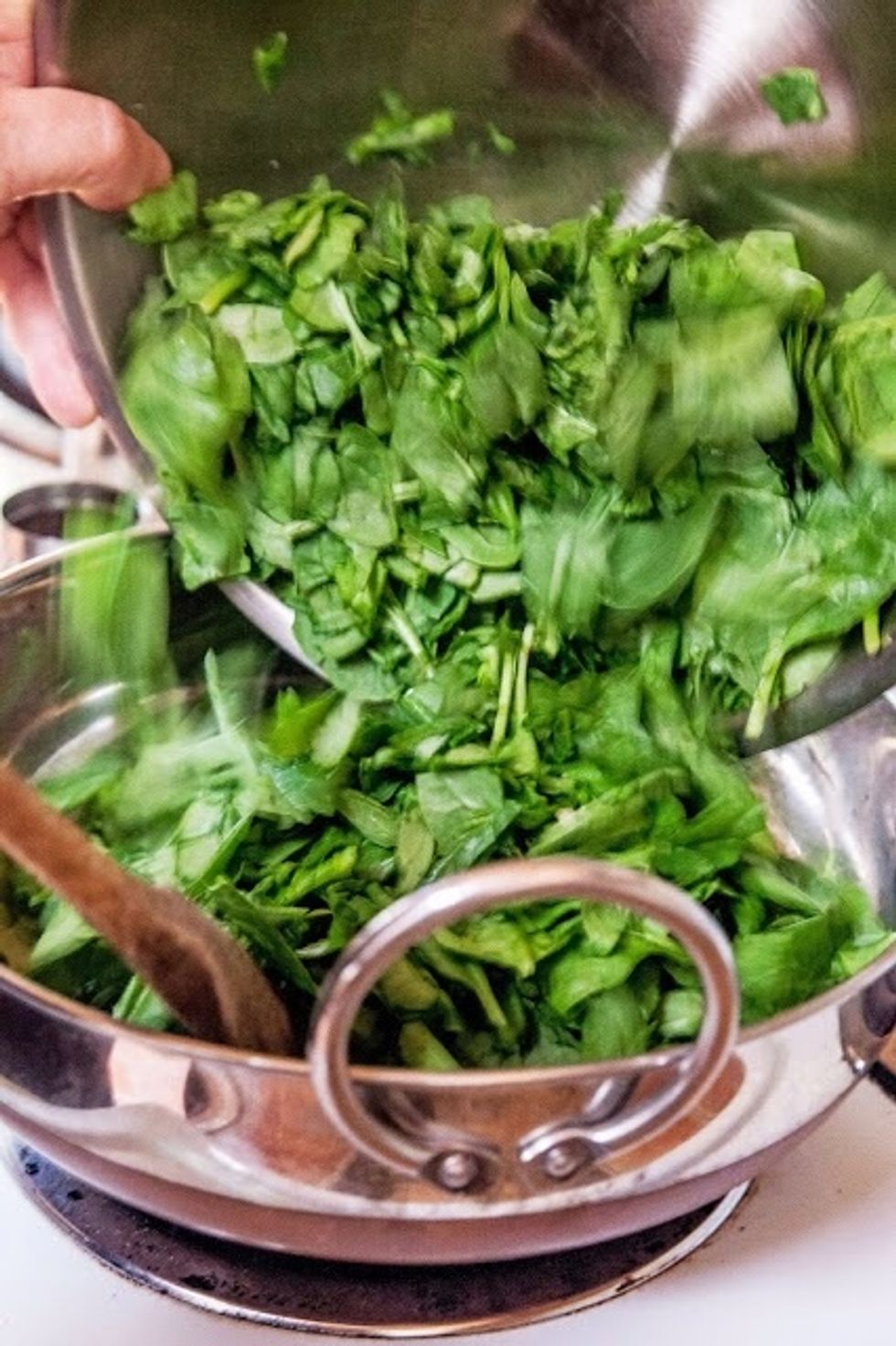 Mix it all up, and put the chopped greens into the pan.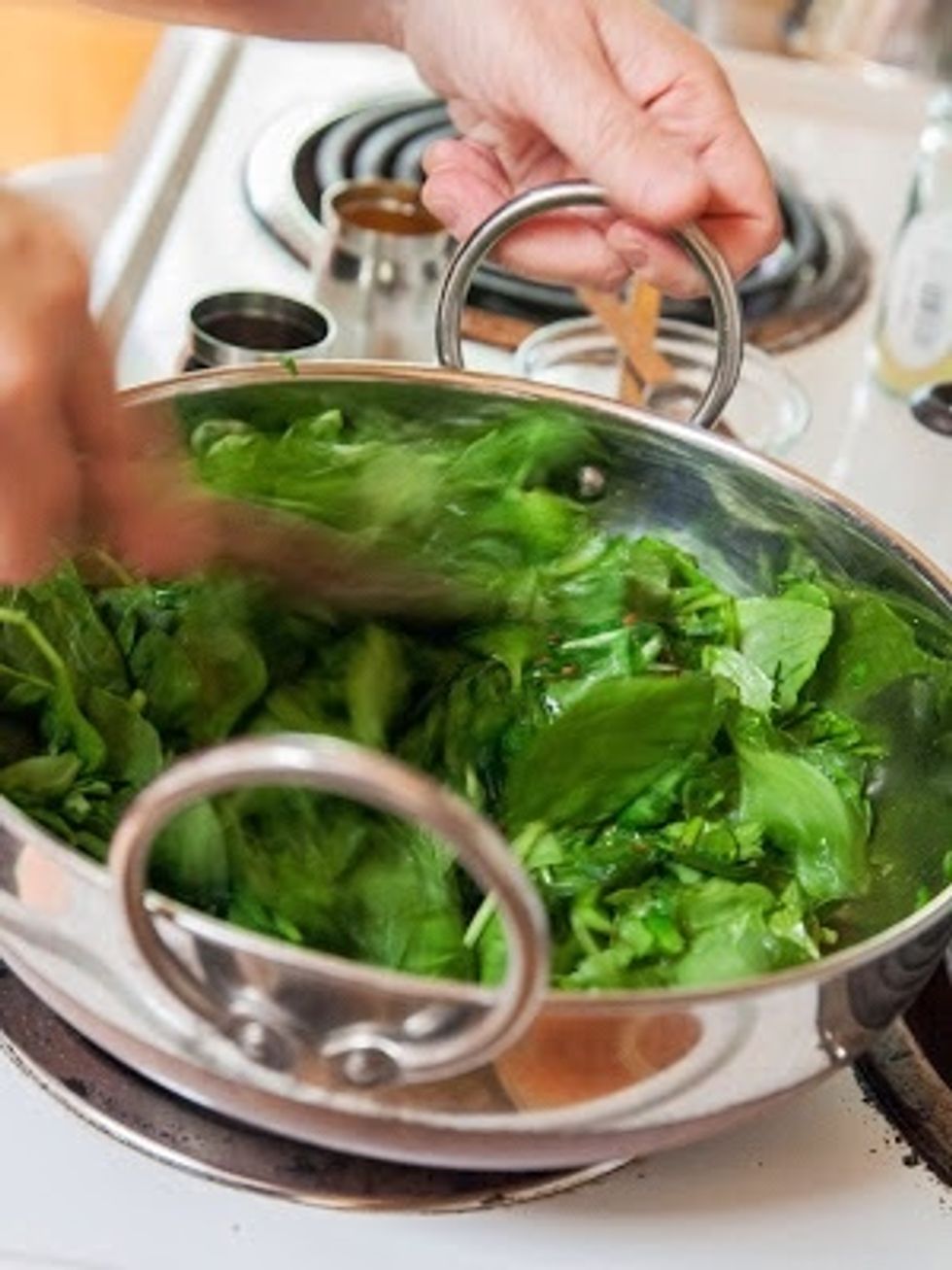 Stir them around. Put a lid on the pan and turn the heat down a bit until the greens are cooked.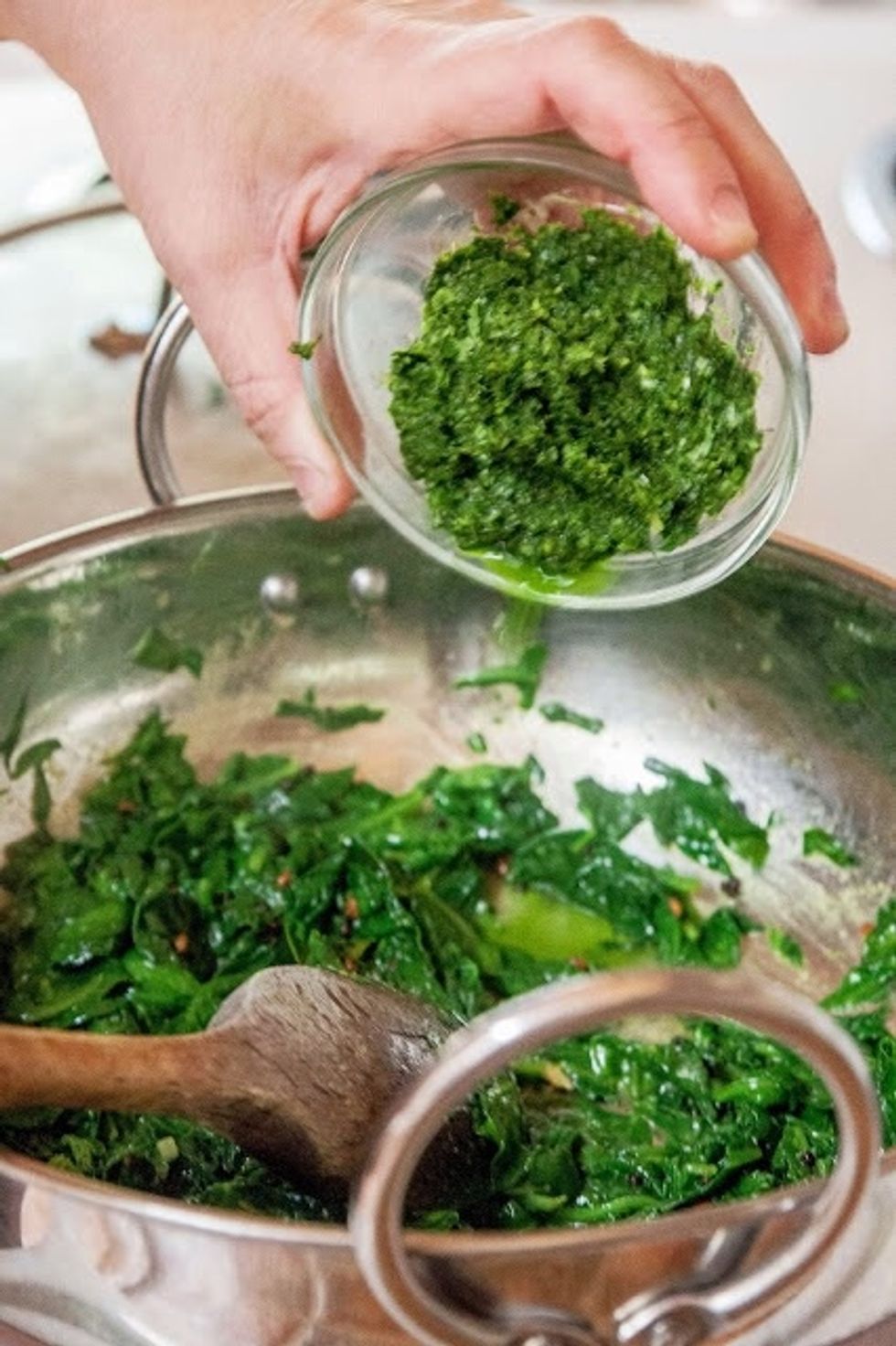 When the greens are wilted, and cooked through, remove the lid and add in the ground ginger paste. Add salt to taste and stir everything well. Let this blend cook for another 3 or 4 minutes.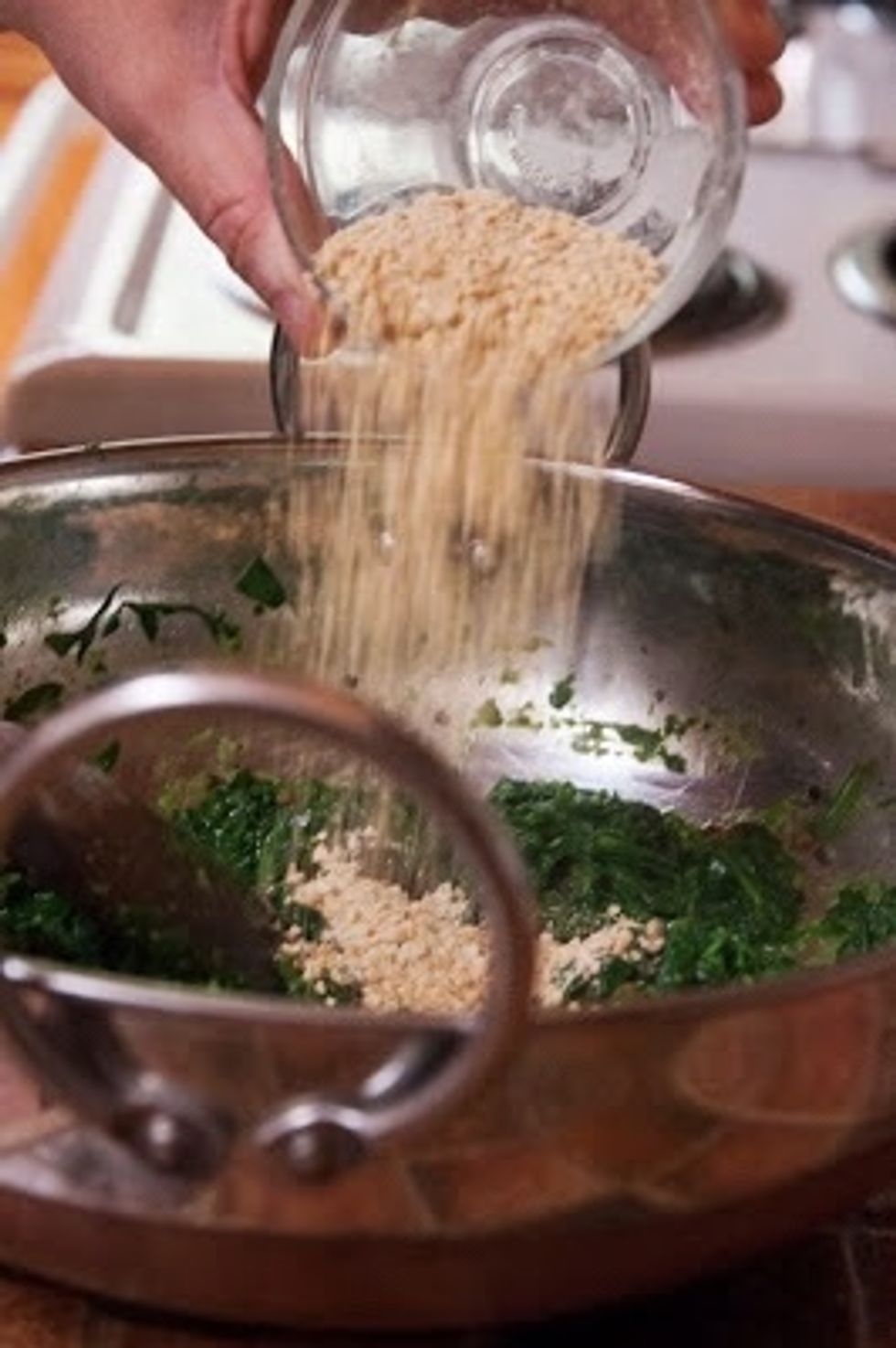 Take the pan off the fire and stir the toasted gram flour into the spinach.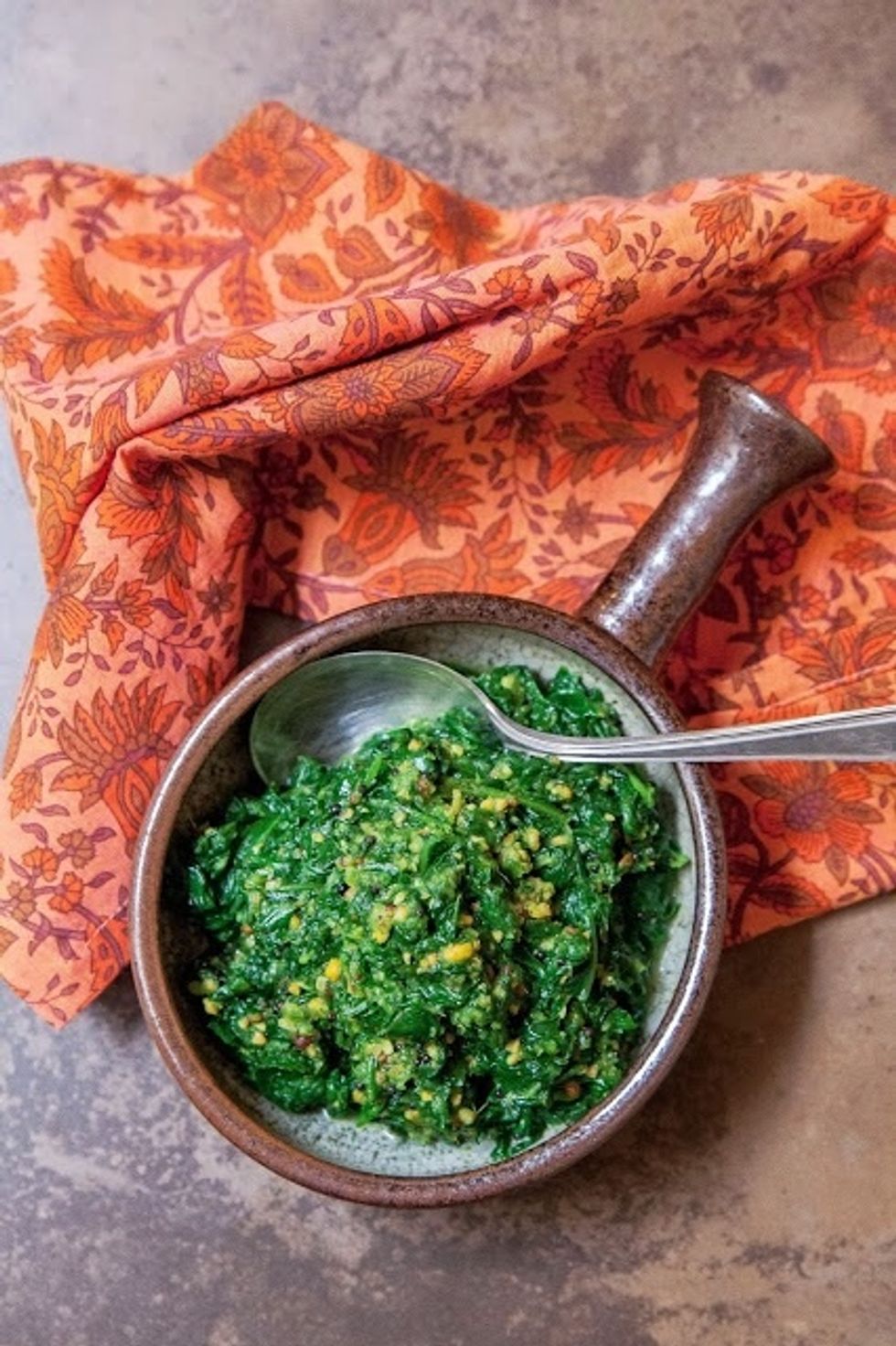 Stir it up and serve it. Serve this with a nice rice dish and you're all set for a meatless Monday lunch. This gluten free and vegan dish can also be served with meats instead of steakhouse spinach.
6.0c Chopped fresh spinach
3.0Tbsp Garbanzo bean flour aka Besan
1.0Tbsp Coconut or Vegetable oil
Salt to taste
1.0 Large shallot chopped
1.0 1 inch piece of ginger peeled and chopped
0.0c Fresh chopped cilantro
3.0 Serrano chilies peeled and chopped
1.0tsp Urad dal
2.0tsp Brown mustard seed
0.0tsp Ground turmeric
1.0tsp Asafoetida
6.0 Curry leaves with the stem
Kathy Gori
Screenwriter, long time Indian cook, lover of Indian foods, Saturday morning Cartoon voice. For more recipes visit my website www.thecolorsofindiancooking.com