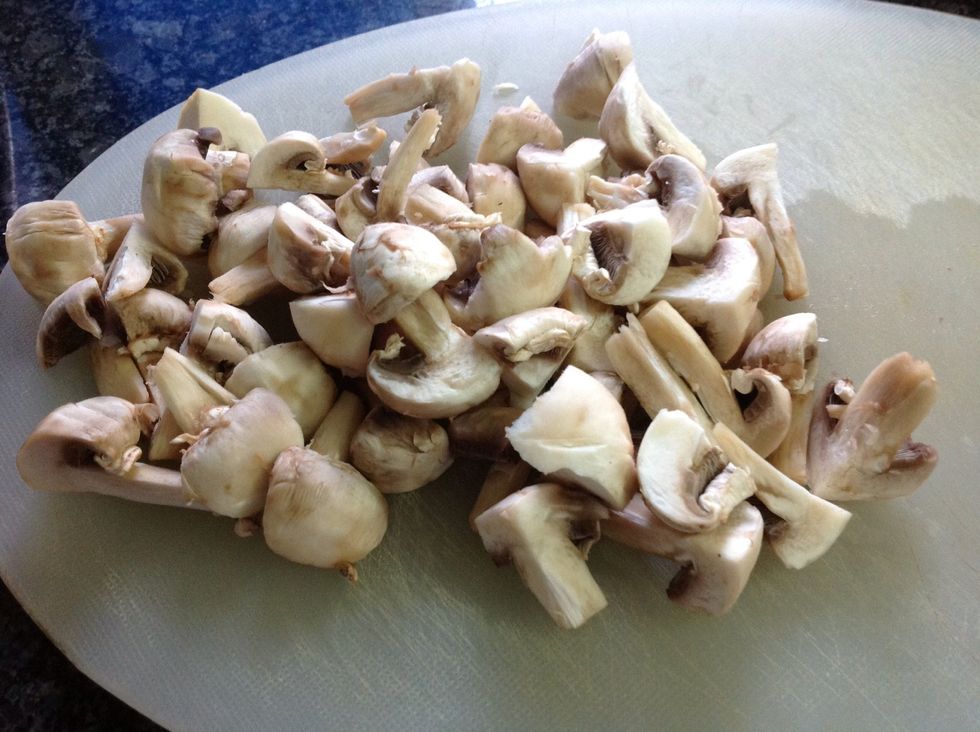 Cut the mushrooms as desired after washing thoroughly.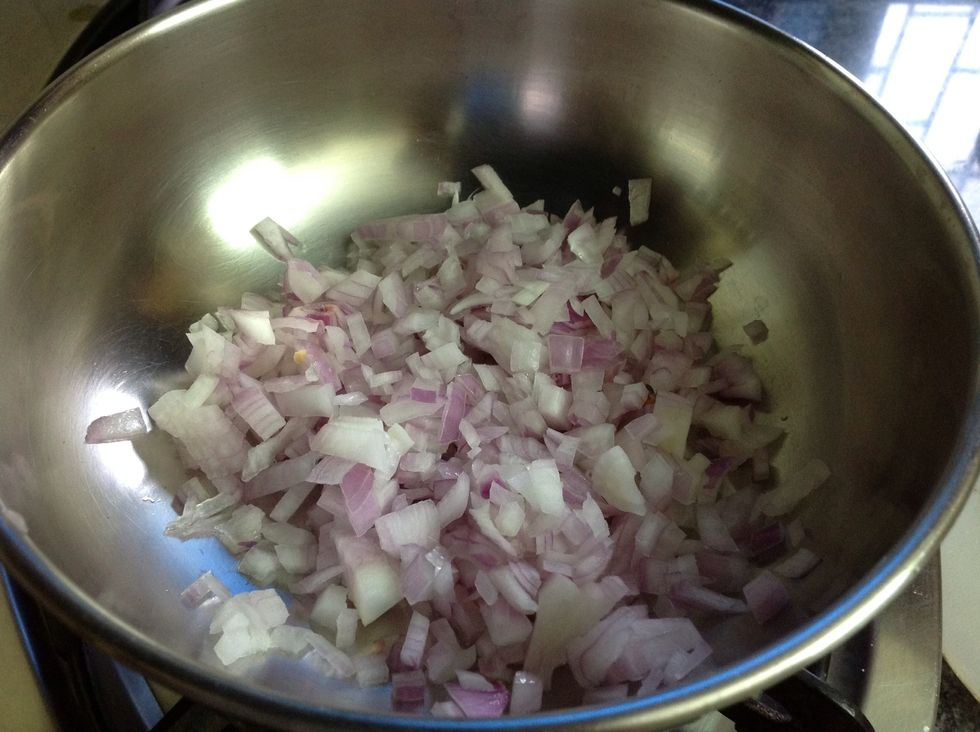 In a frying pan ( as you can see I've not used one but that doesn't really matter) heat the onions and oil. Heat till the onions turn golden brown.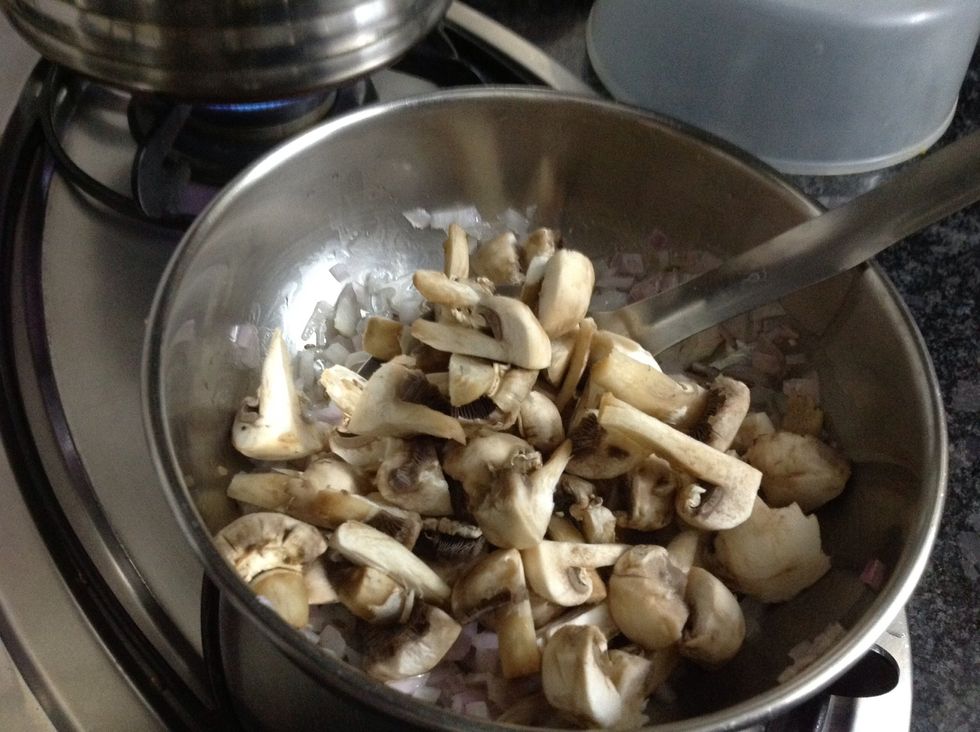 Add the mushrooms.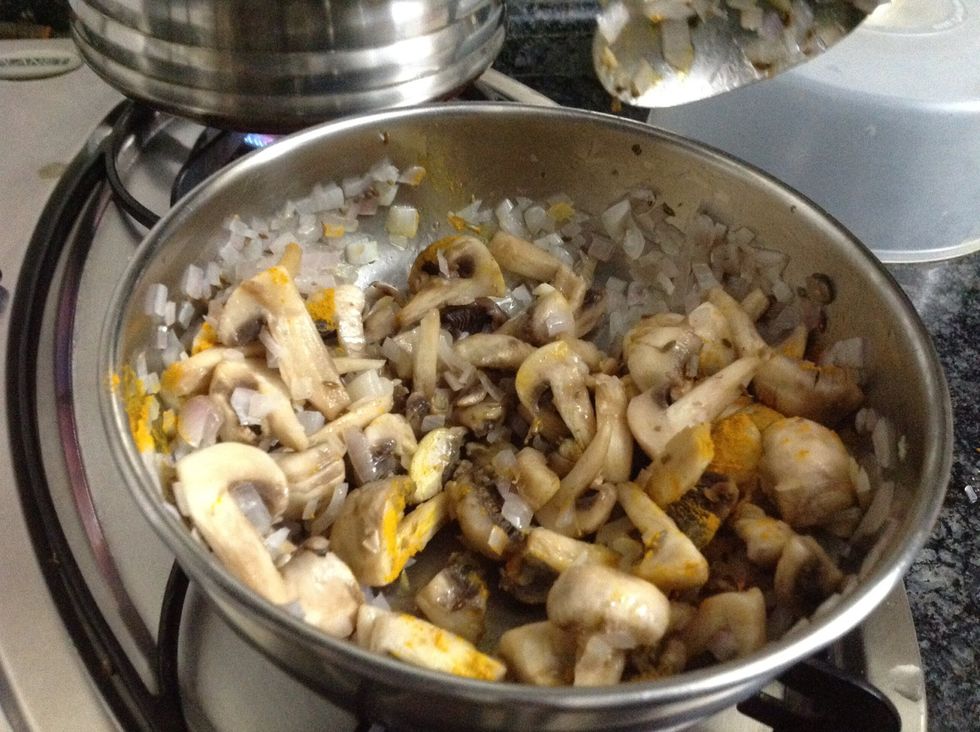 Add the turmeric.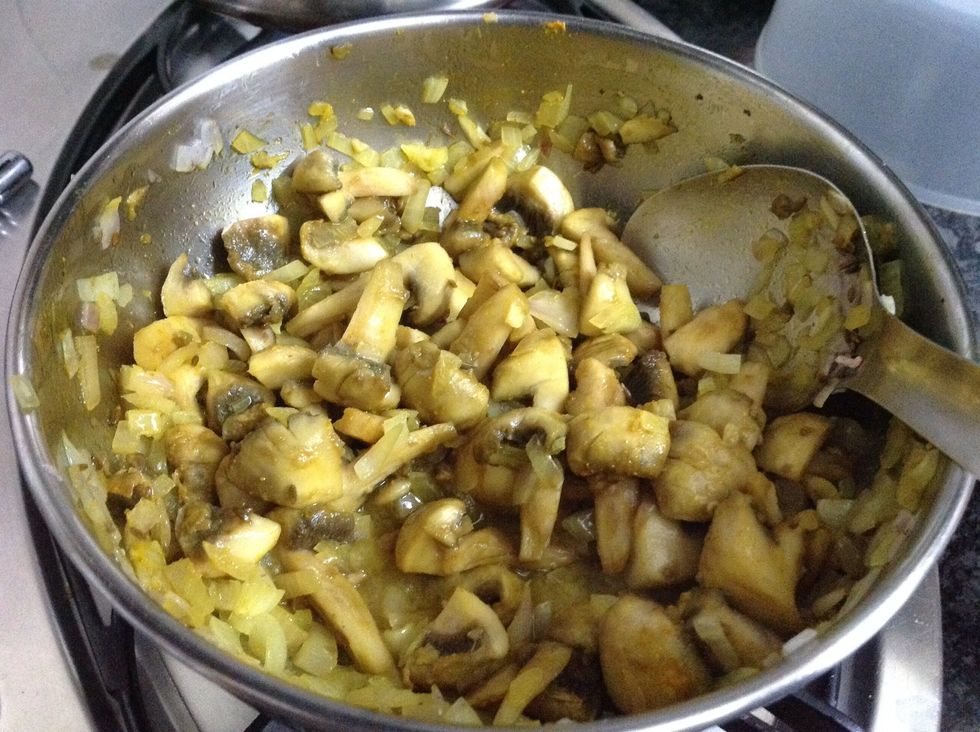 Mix well for about 2 minutes.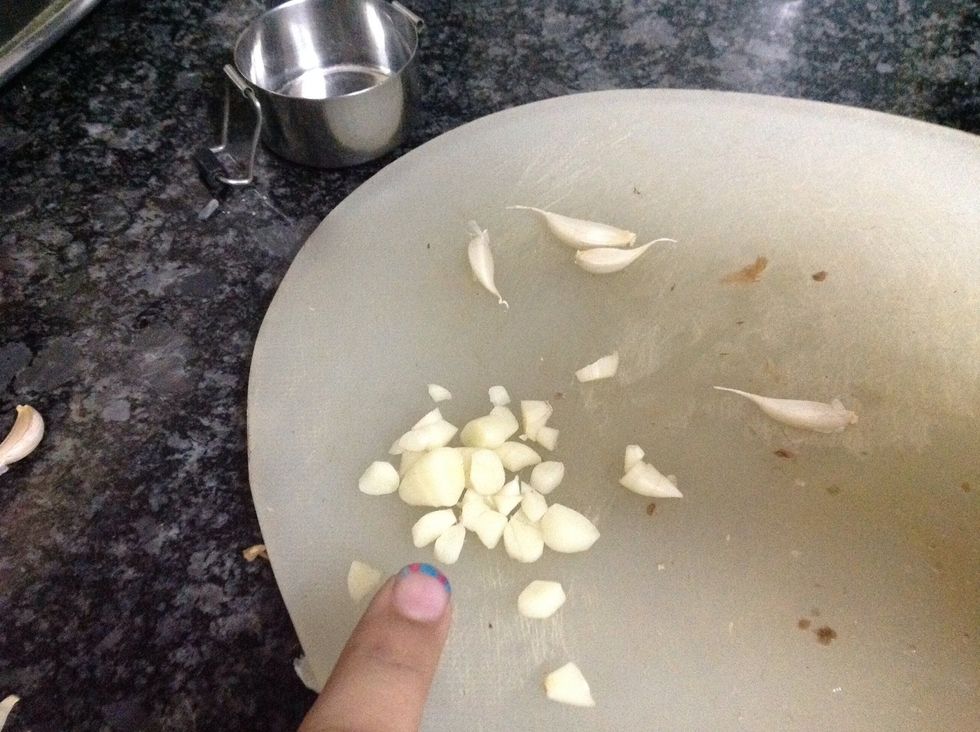 Cut the garlic and add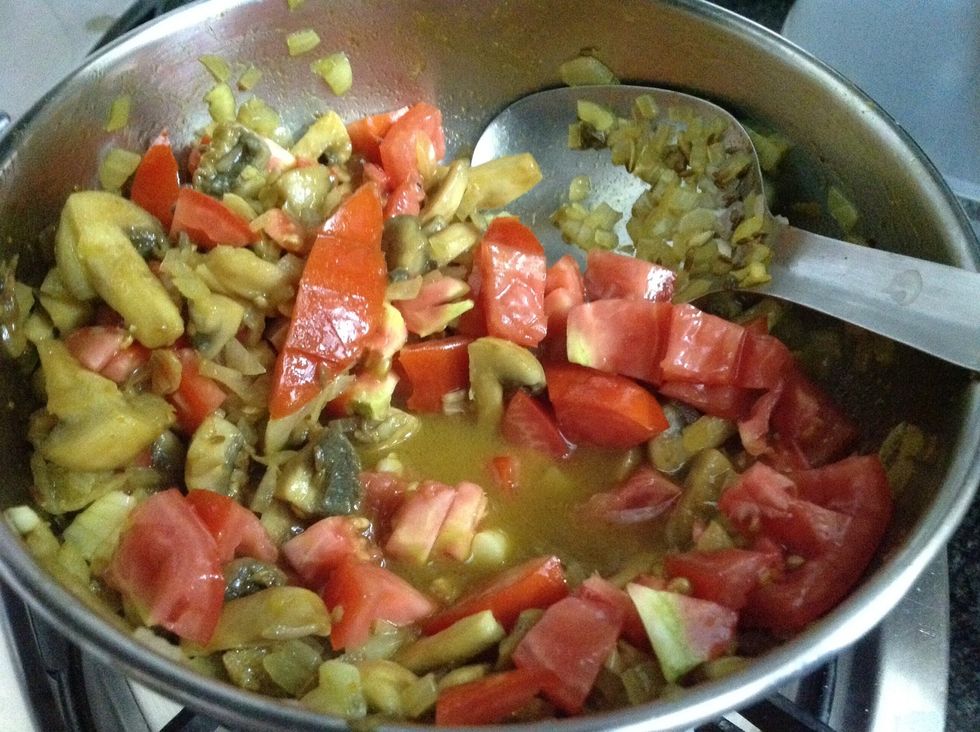 Add the tomatoes next .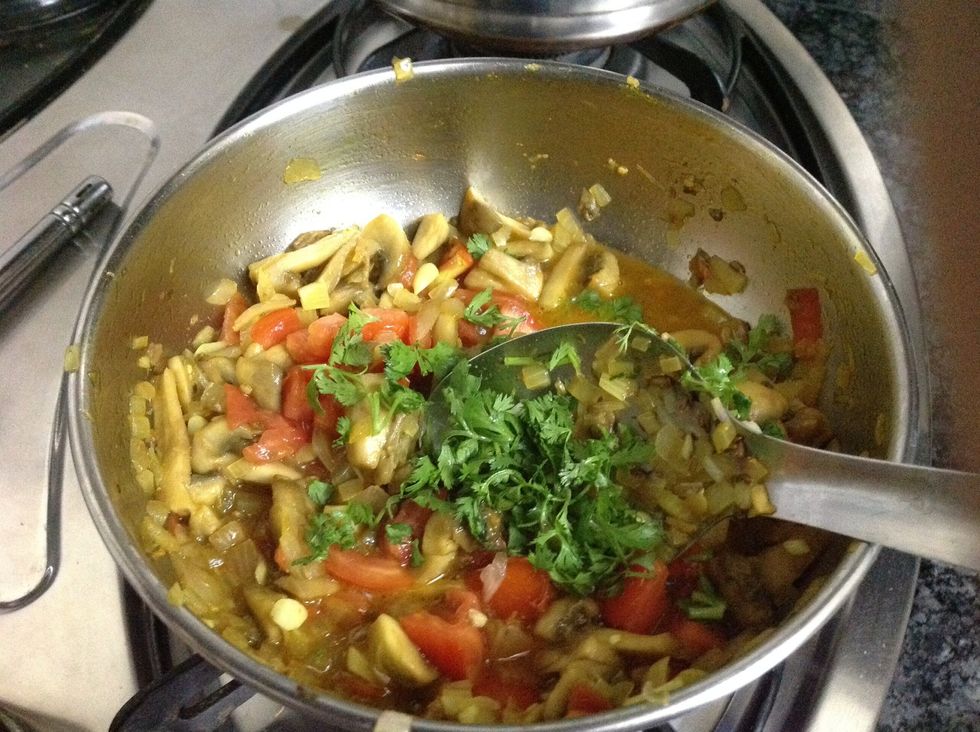 Add the coriander.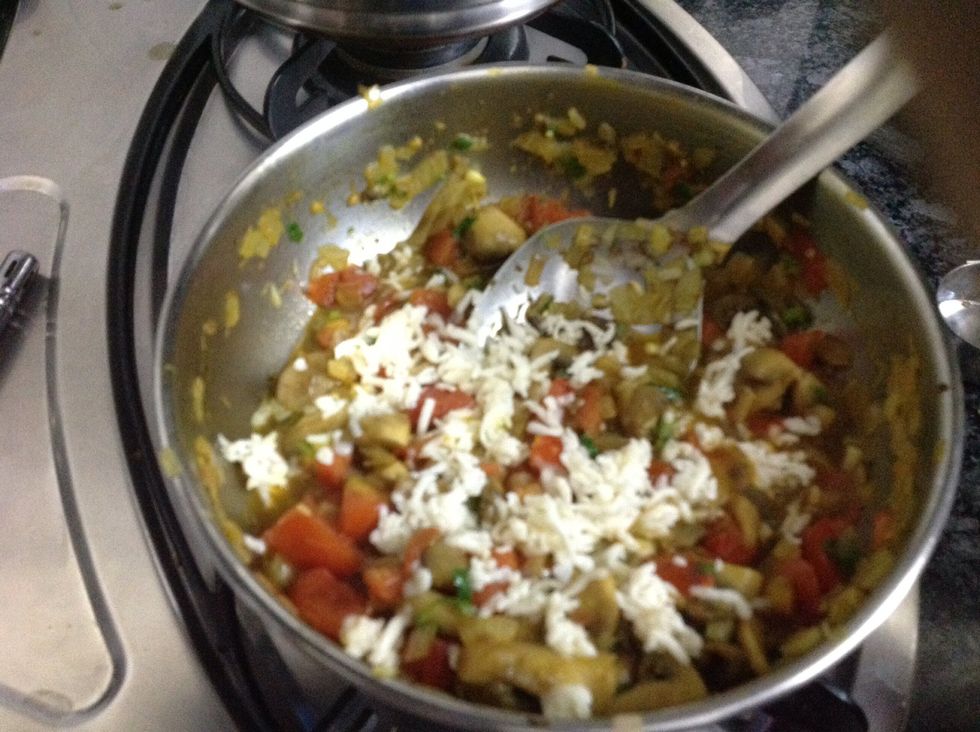 After heating for five minutes remove from heat and add cheese! ( not very Indian though ;) )
Add some pepper for garnishing ......................
And we are good to go ! Hope you enjoyed the guide and it turns out great.
200.0g Button Mushrooms
1/2c Chopped tomatoes
Salt
1/2c Cheese
1/2c Coriander
1/2c Onions
1.0tsp Turmeric
1.0Tbsp Ginger
1/3c Garlic
2.0Tbsp Olive oil
Some pepper