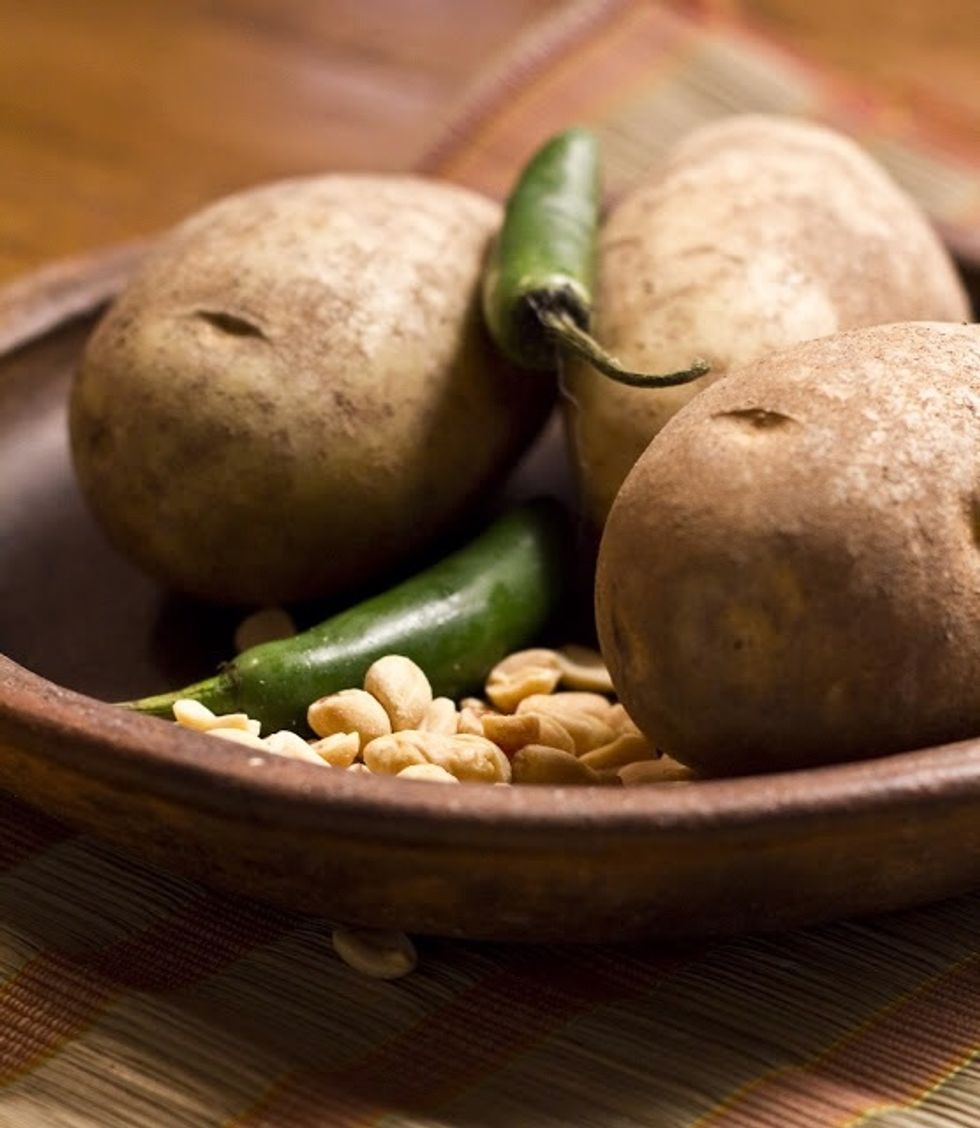 Peel 1/2 pound of plain old potatoes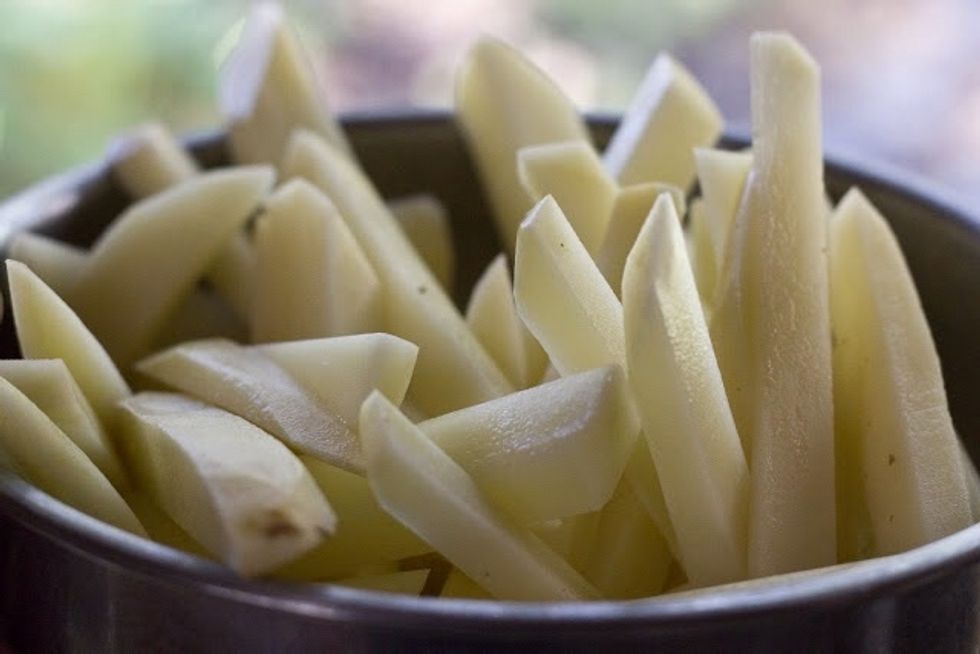 Cut them in strips as though making French fries.
In a deep pan or skillet, heat 1 and 1/2 Tbs of vegetable oil. Yes, you heard me right, fries made with 1 and 1/2 Tbs of oil. We are not kidding around here.
When the oil in the pan is hot, hot, hot, add in : 1/2 tsp of cumin seed 1/2 tsp of mustard seed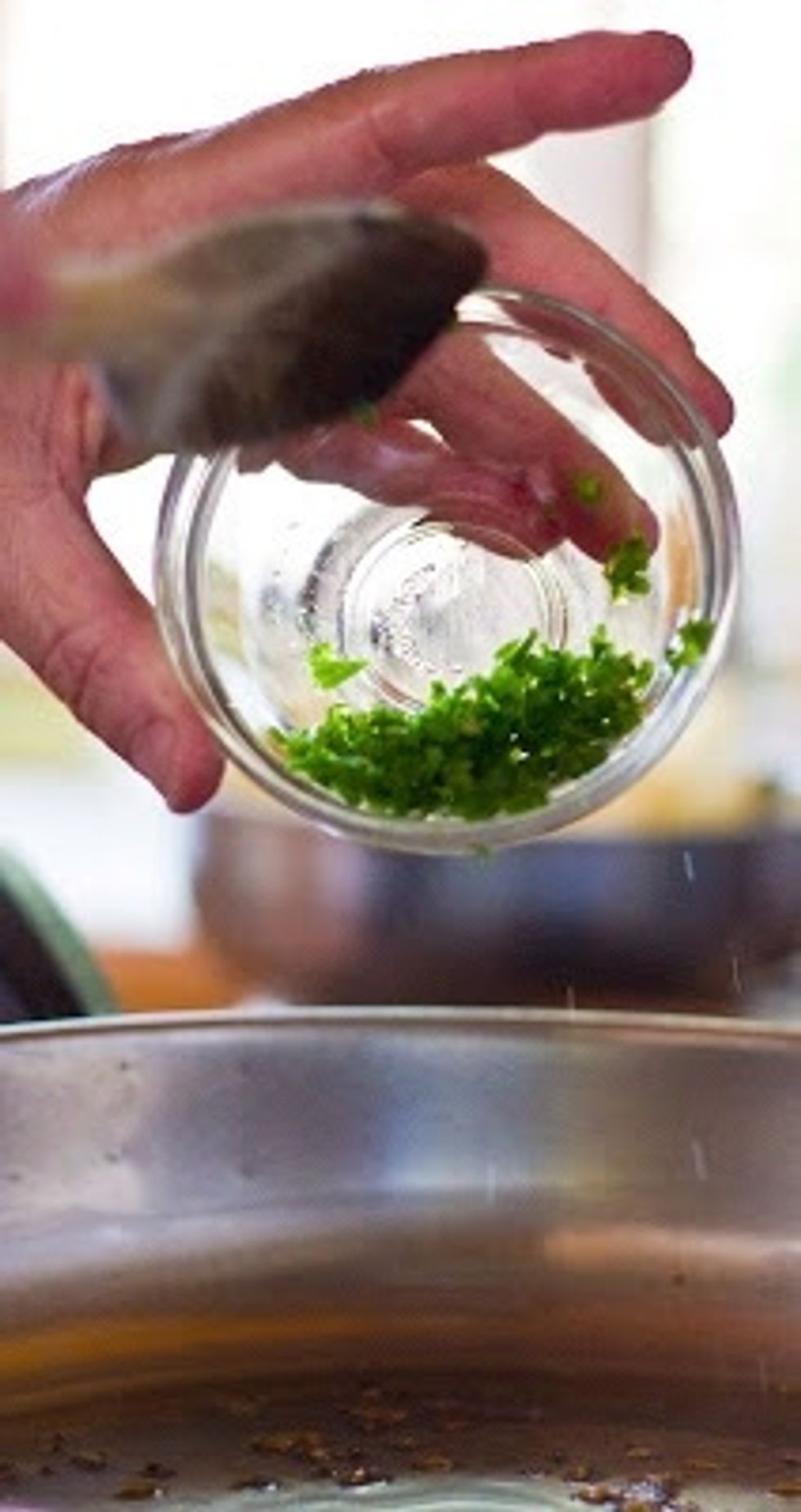 When the seeds start to sizzle and pop, toss in: 1 seeded and finely chopped serrano chili and the potatoes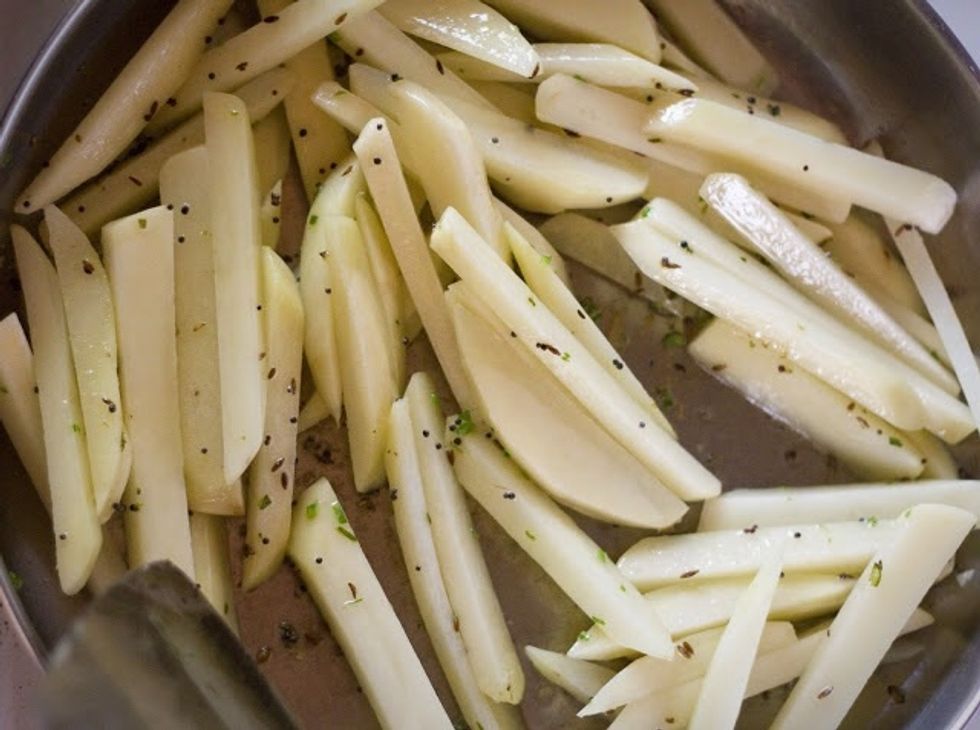 Stir them around well. All the potatoes should be coated with the oil. Keep cooking them at this high temperature for about 4 minutes. The potatoes will start to crisp and brown on the edges.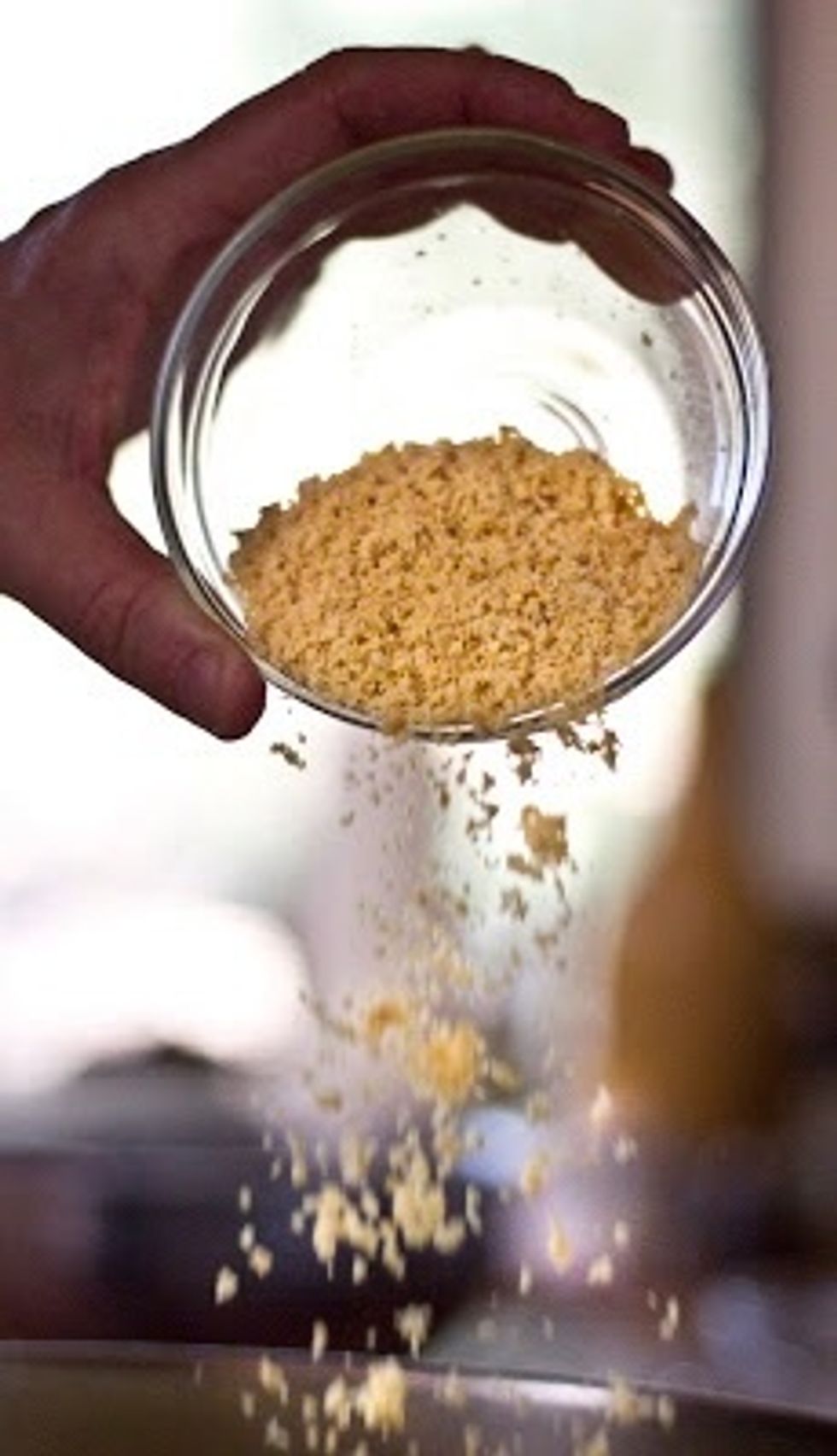 Now, add in : 1/2 tsp of salt , 1 Tbs of ground peanuts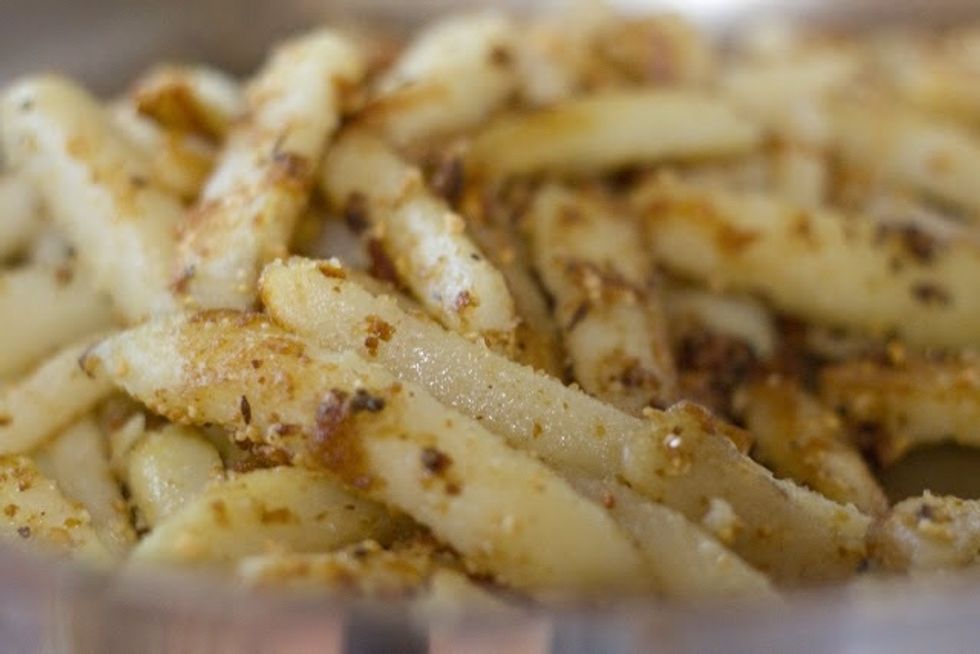 Mix everything around well, then turn down the heat and cover the pan. Cook everything for another 10 minutes or so until the potatoes start to brown further.
Take the lid off the pan occasionally and give everything a whirl. The potatoes should be nicely golden at this point.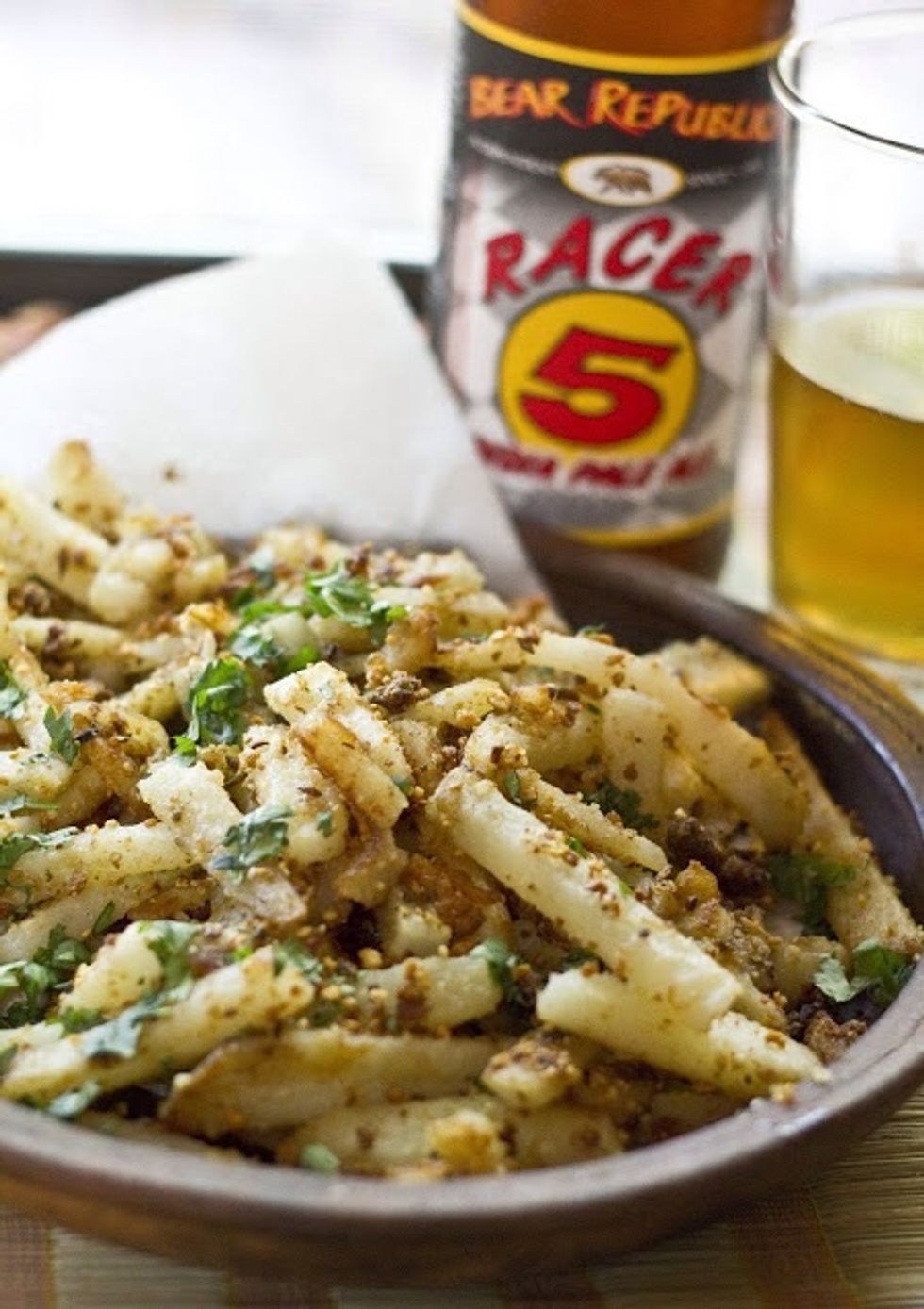 Take them off the heat , give them a squirt of lime and a sprinkle of chopped fresh cilantro. That's it.
1/2lb Baking potatoes
1/2Tbsp Vegetable oil
1/2tsp Cumin seed
1/2tsp Brown mustard seed
1.0 Serrano chili
1/2tsp Salt
1.0Tbsp Ground peanuts
Chopped fresh cilantro
Juice of 1 lime
Kathy Gori
Screenwriter, long time Indian cook, lover of Indian foods, Saturday morning Cartoon voice. For more recipes visit my website www.thecolorsofindiancooking.com