Shuck, wash and dry 4 ears of corn. Cut each ear in half.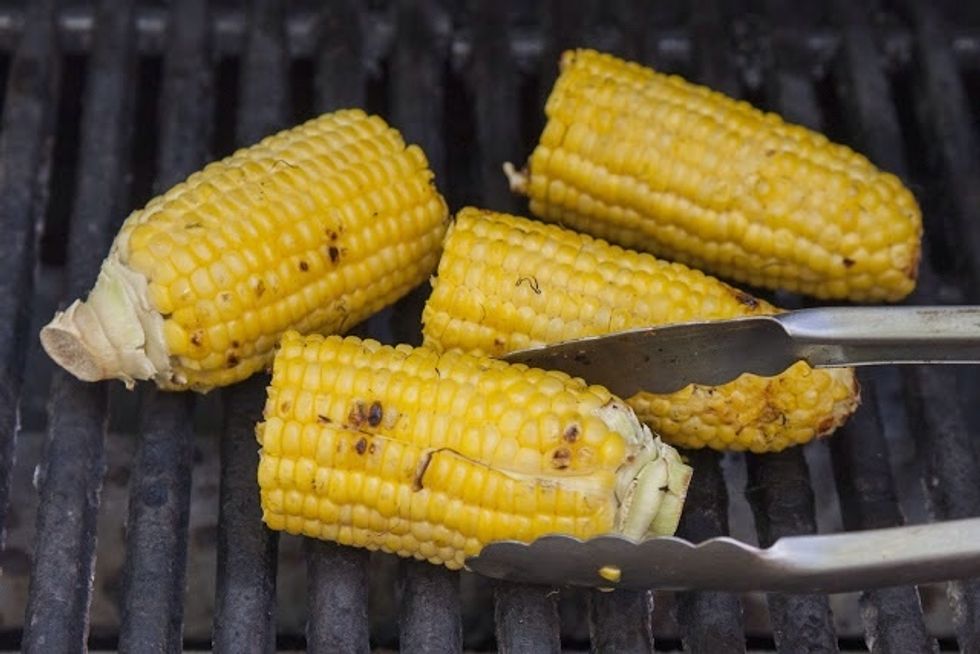 Fire up the grill.When the grill is hot, place the ears of corn on the grill, roll them around and start roasting.Roast them until they're browned all around.
When the corn is roasted take it off the grill.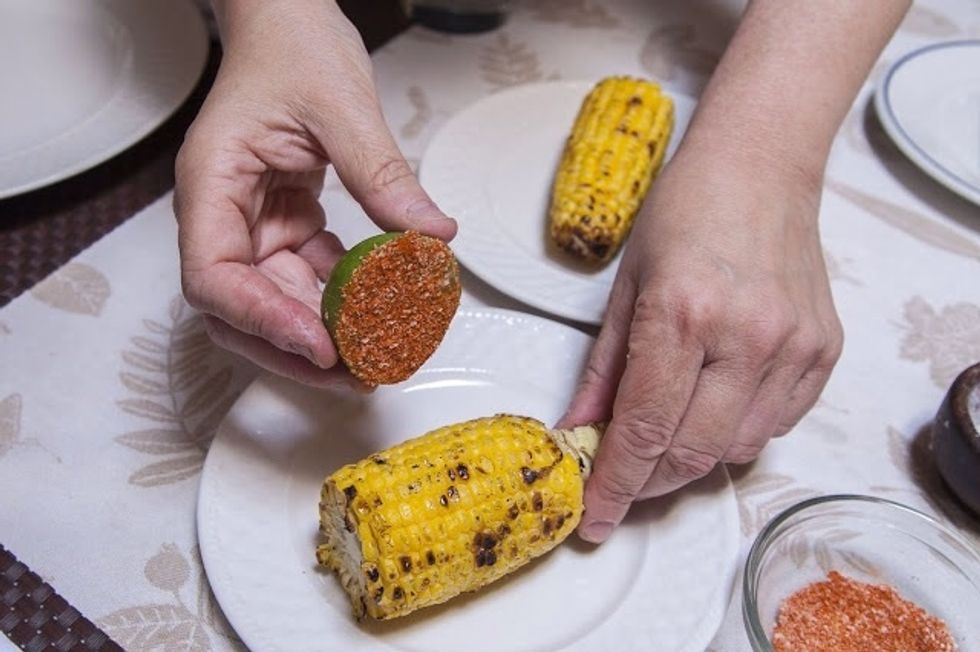 Mix together the chili and the salt. Dip each lime half in the salt chili mixture.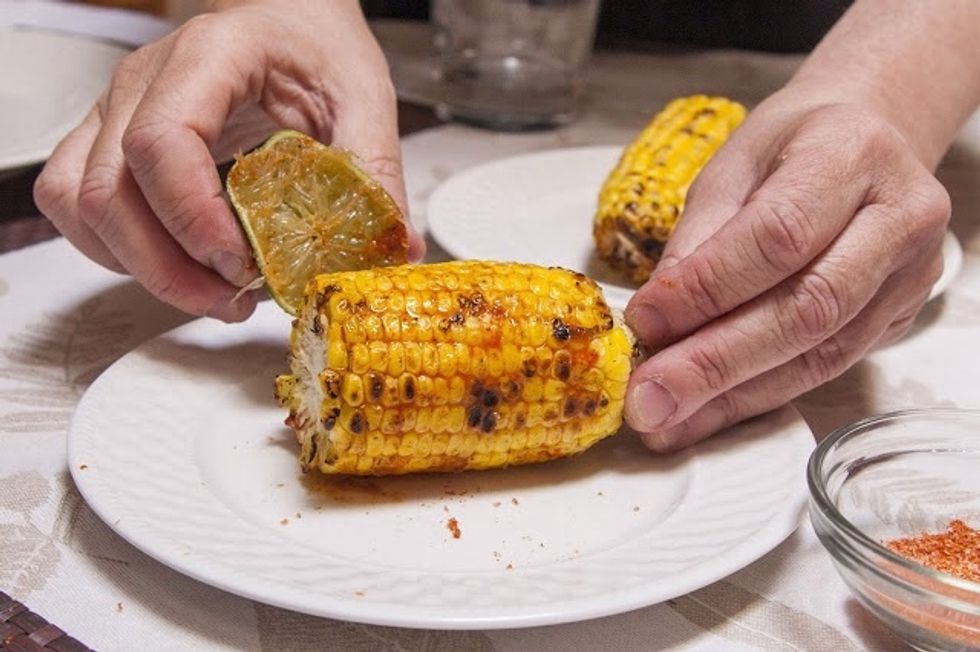 Rub the chilied lime half all over the corn while squeezing it. Eat and enjoy!
2.0 Ears fresh corn
1.0tsp Kashmiri chili or 1/2 tsp each cayenne pepper paprika
2.0 Fresh limes halved
1.0tsp Kosher salt
Kathy Gori
Screenwriter, long time Indian cook, lover of Indian foods, Saturday morning Cartoon voice. For more recipes visit my website www.thecolorsofindiancooking.com