Make Indian Spiced BBQ Chicken With Balsamic Sauce
90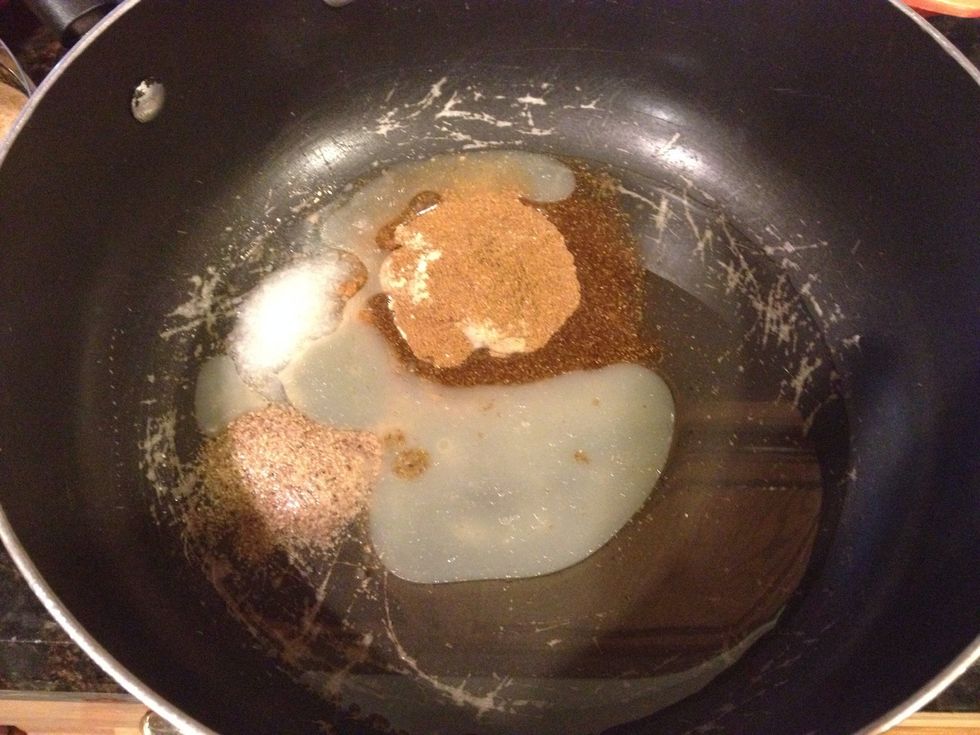 Add all the ingredients for the chicken marinade into a large pot
Rinse the chicken thoroughly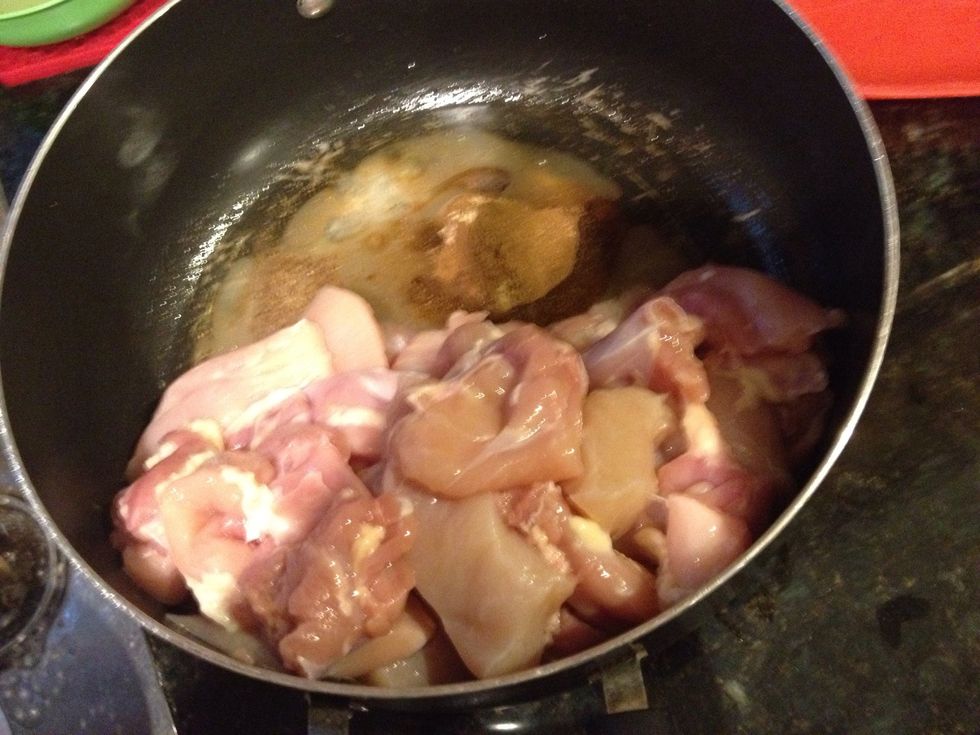 Mix the marinade and the chicken, so that all the pieces are coated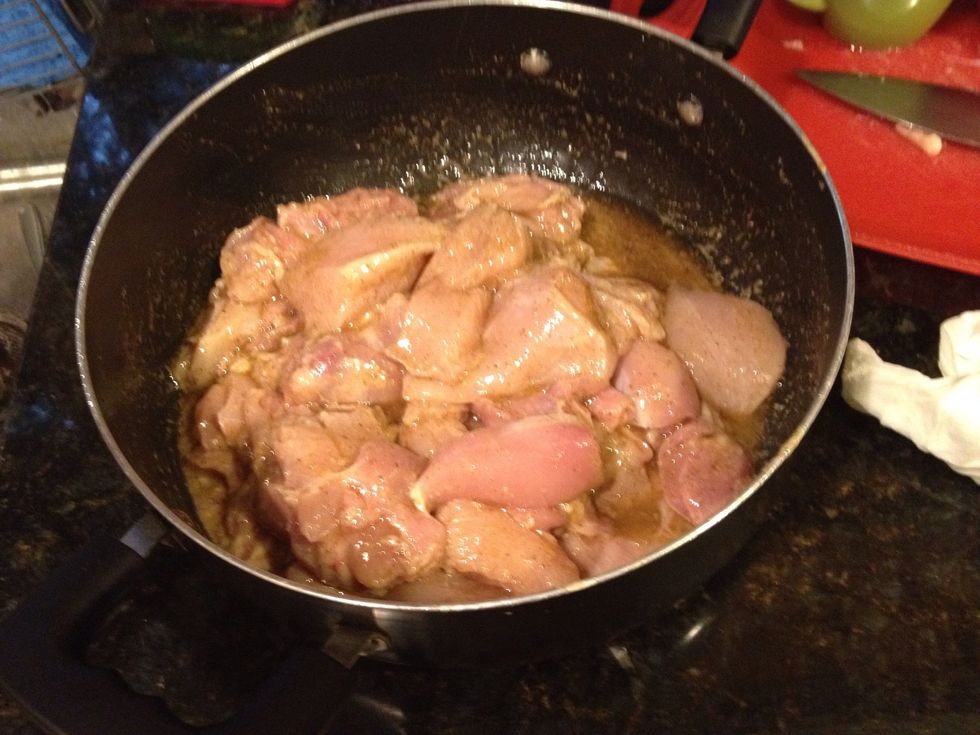 End product of the combination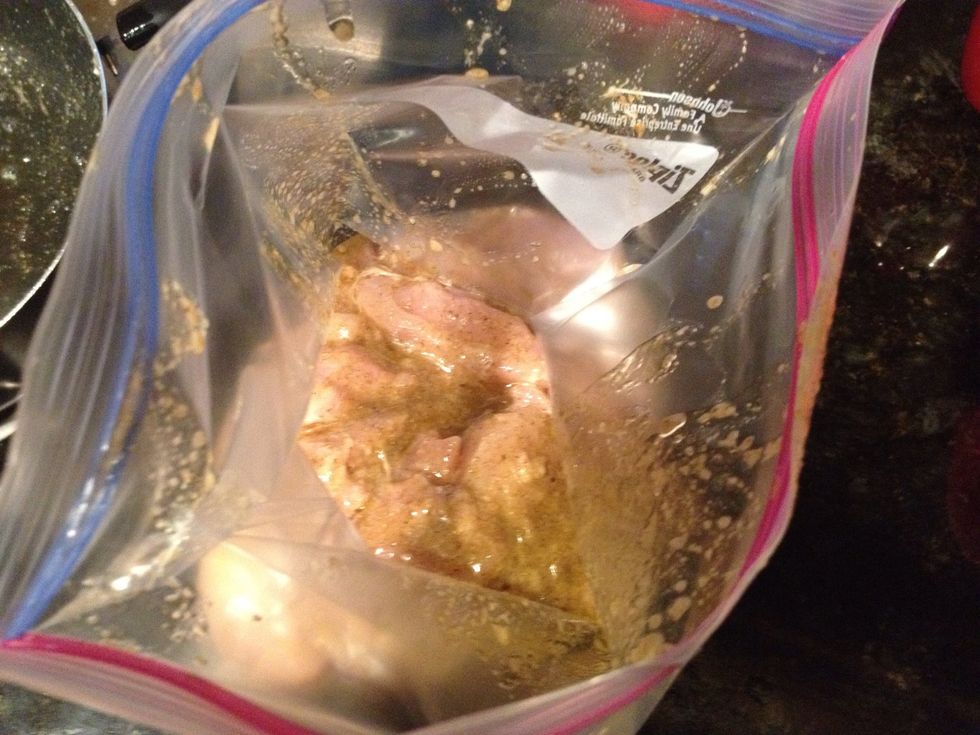 Into a ziplock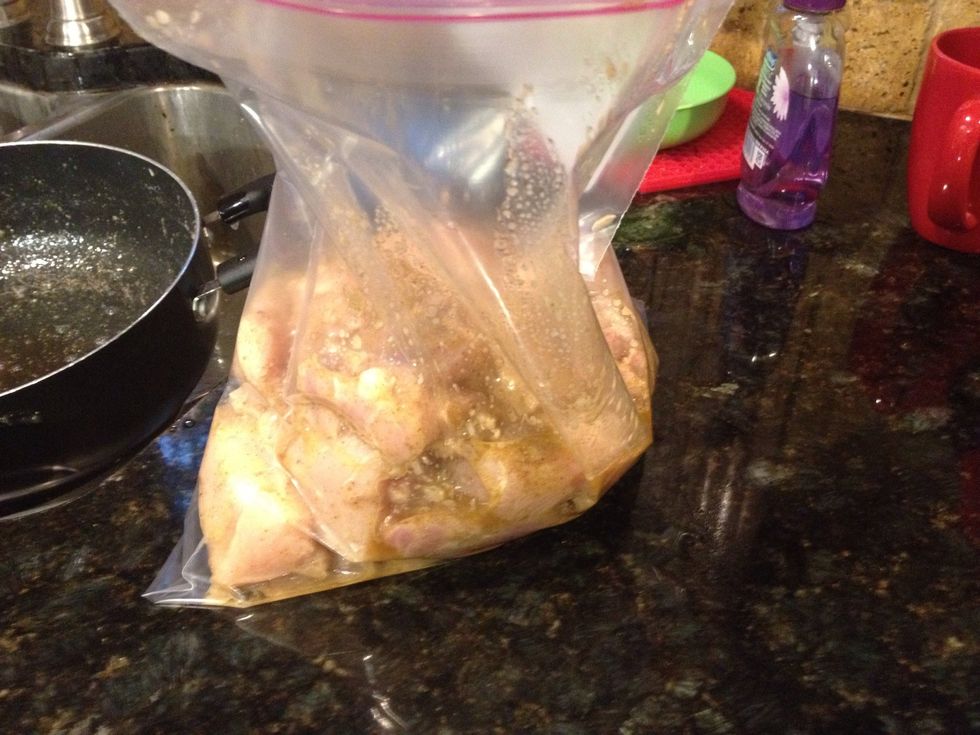 You do need to allow the marinade to penetrate the meat, and typically that's just for about 1-3 hours.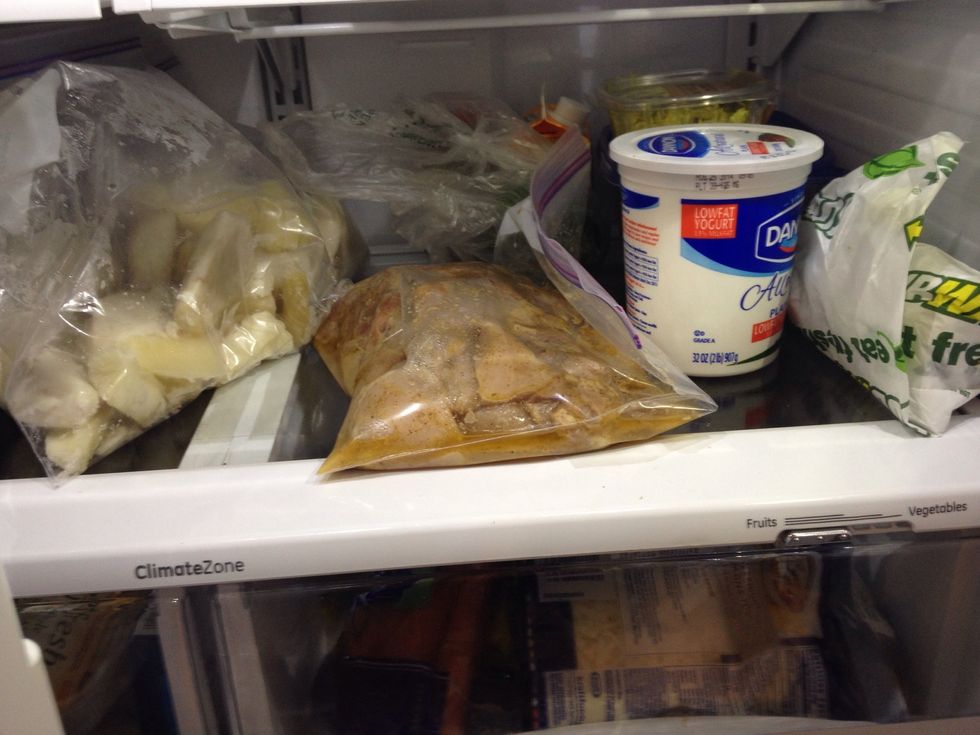 I decided to leave it in the fridge to marinade overnight.
Soak the skewers so they don't go up in flames on the grill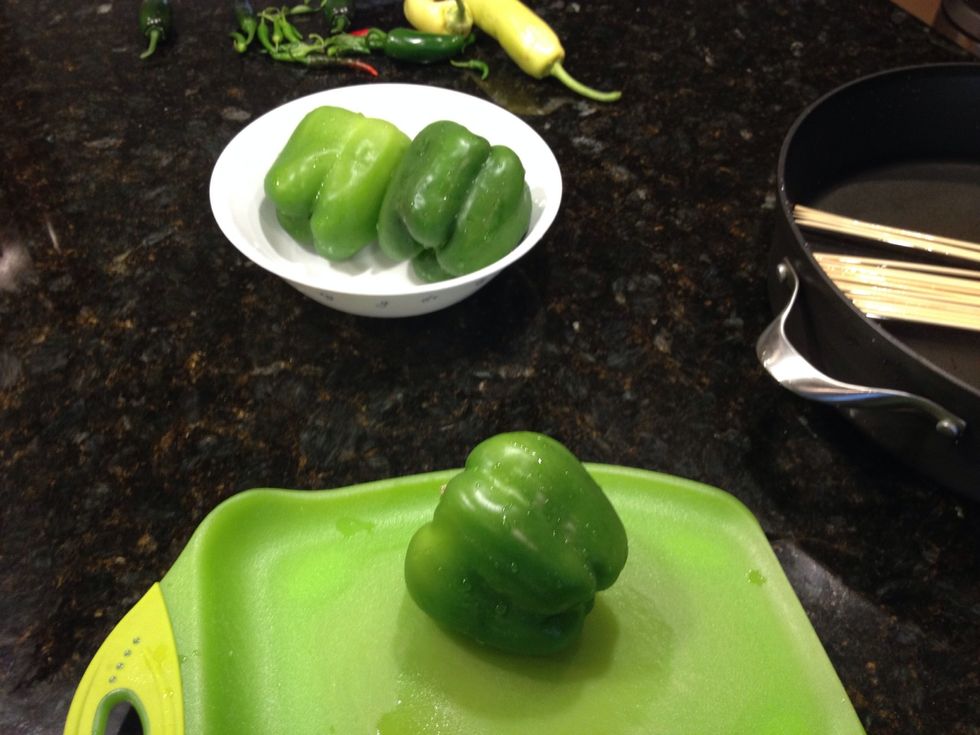 3 green peppers cut into chunks. It should hold up to being pierced by the skewers.
Chicken skewered with peppers and cherry tomatoes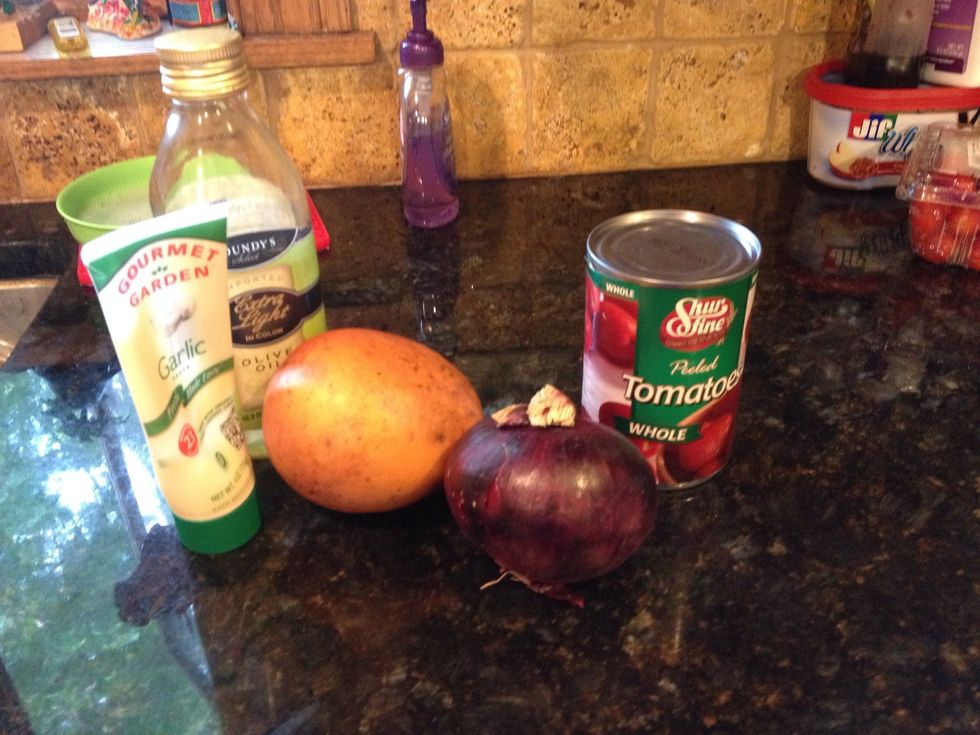 For the BBQ sauce, initially sauté the red onions (finely diced), garlic, olive oil, and mango pieces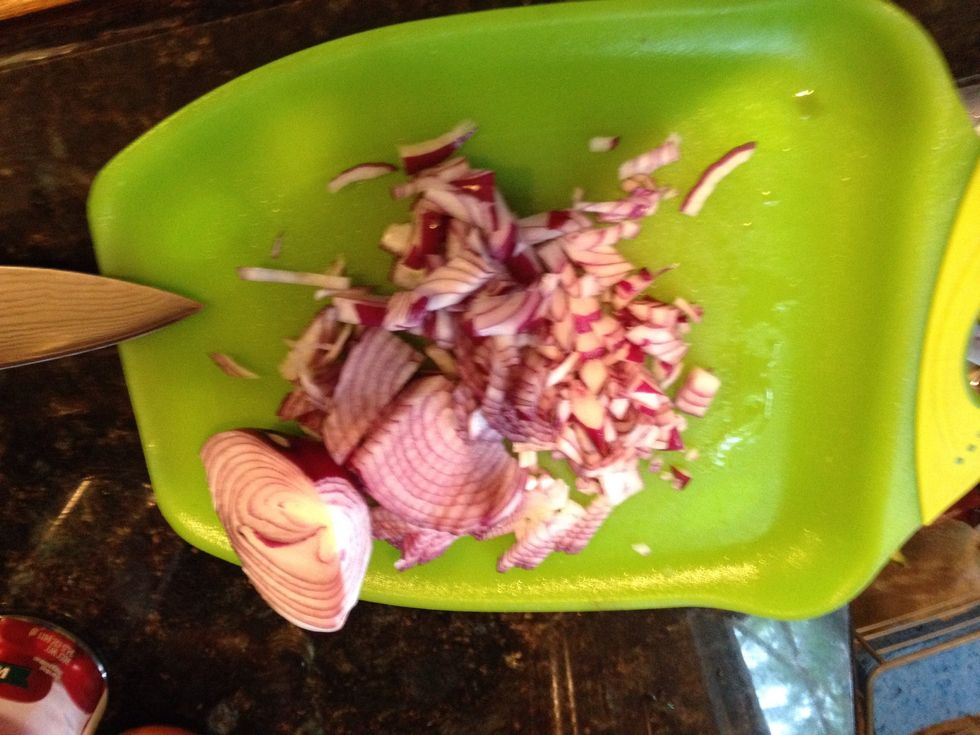 Dicing onions
1 medium sized ripe mango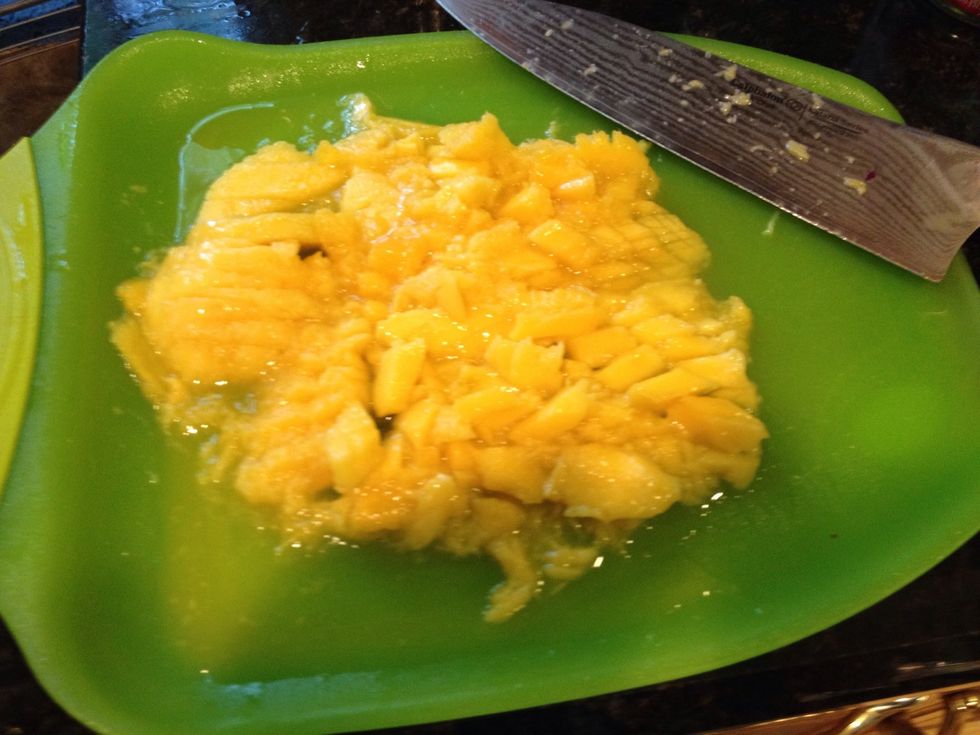 Diced mango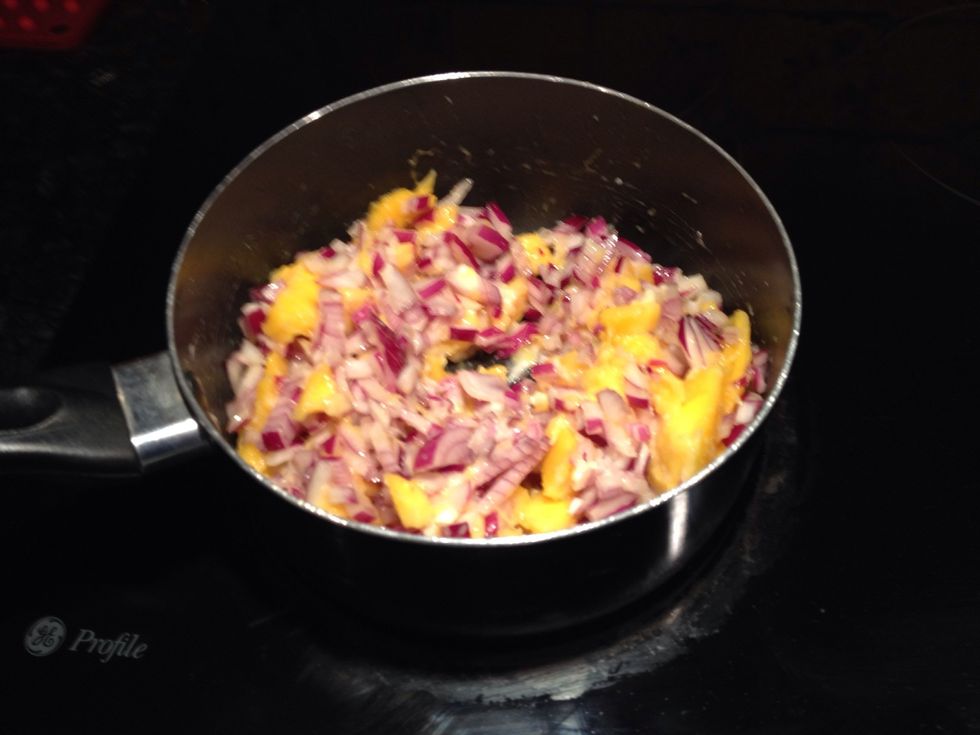 Initial sauté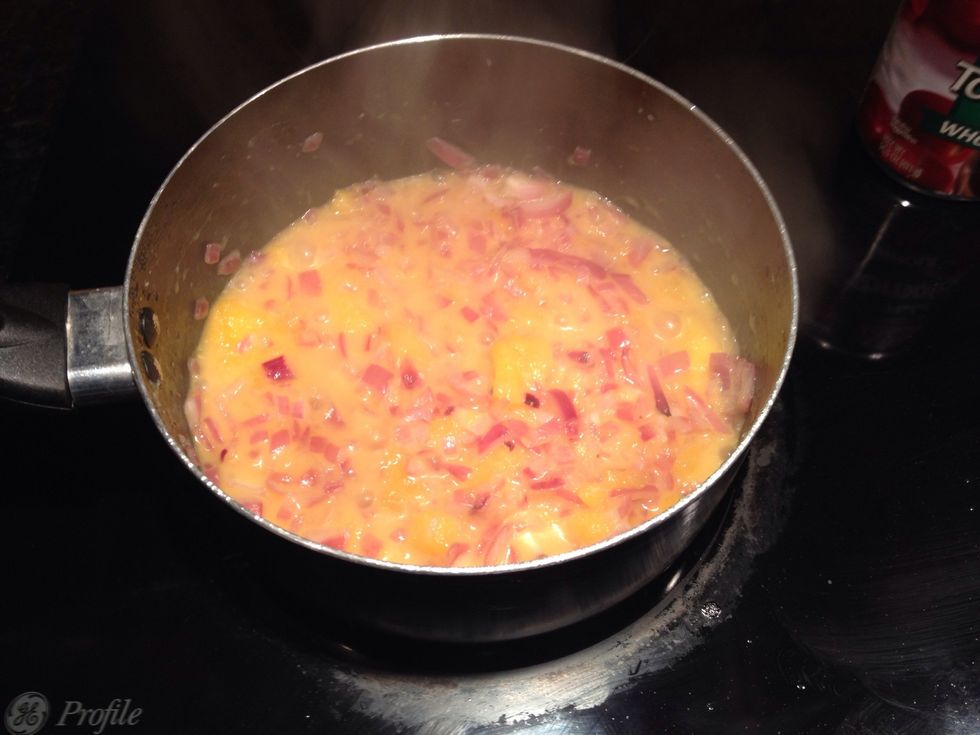 End sauté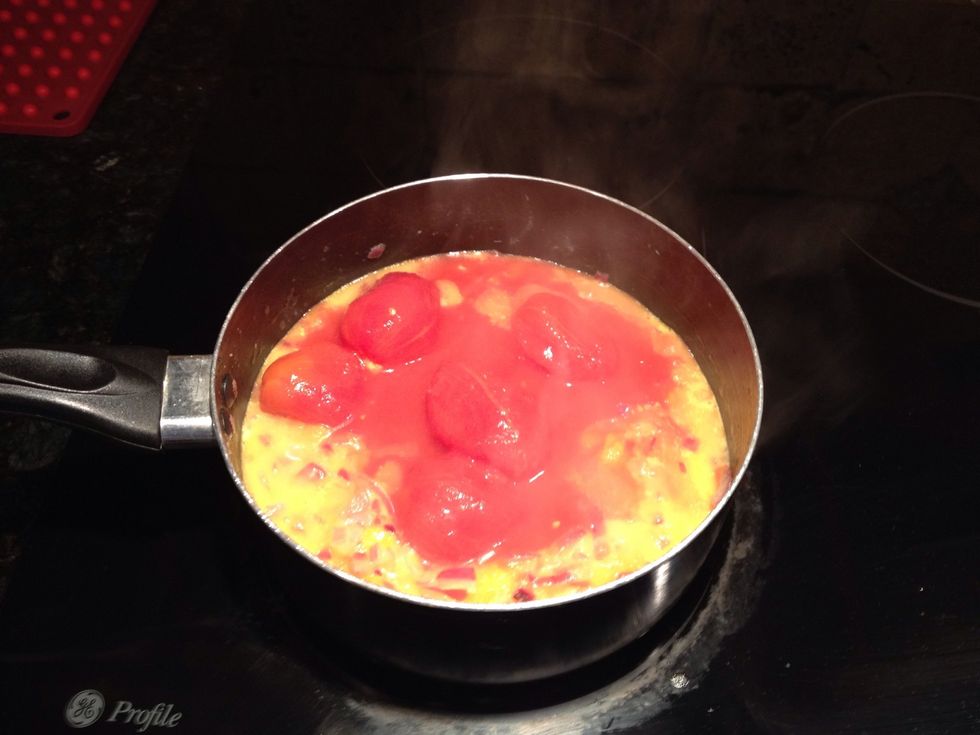 Add 1 can of peeled tomatoes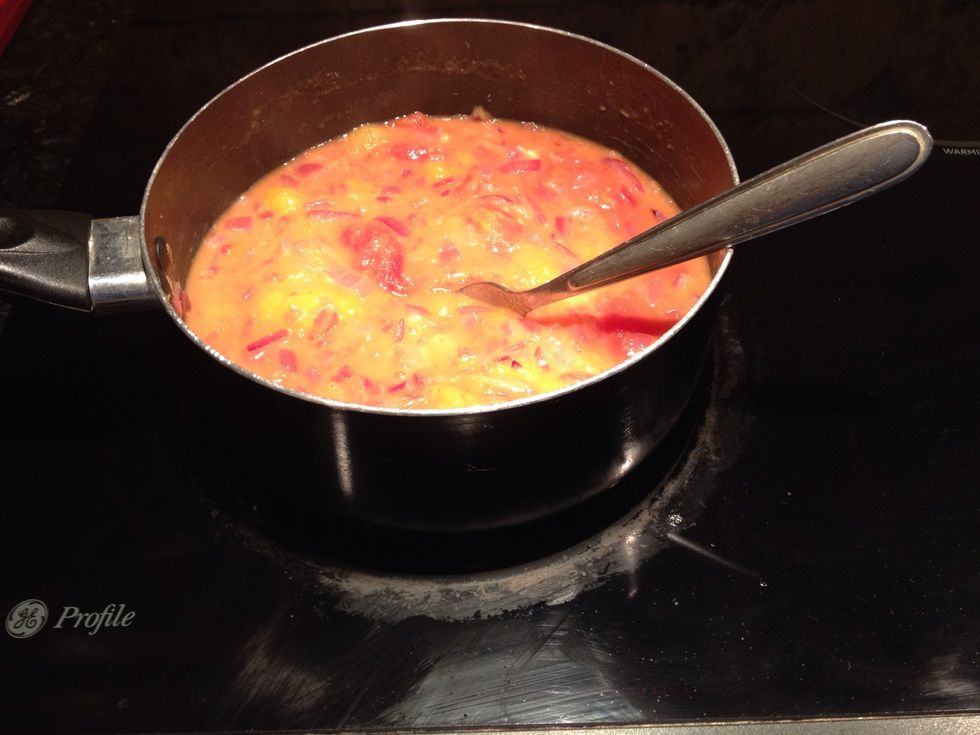 Combined result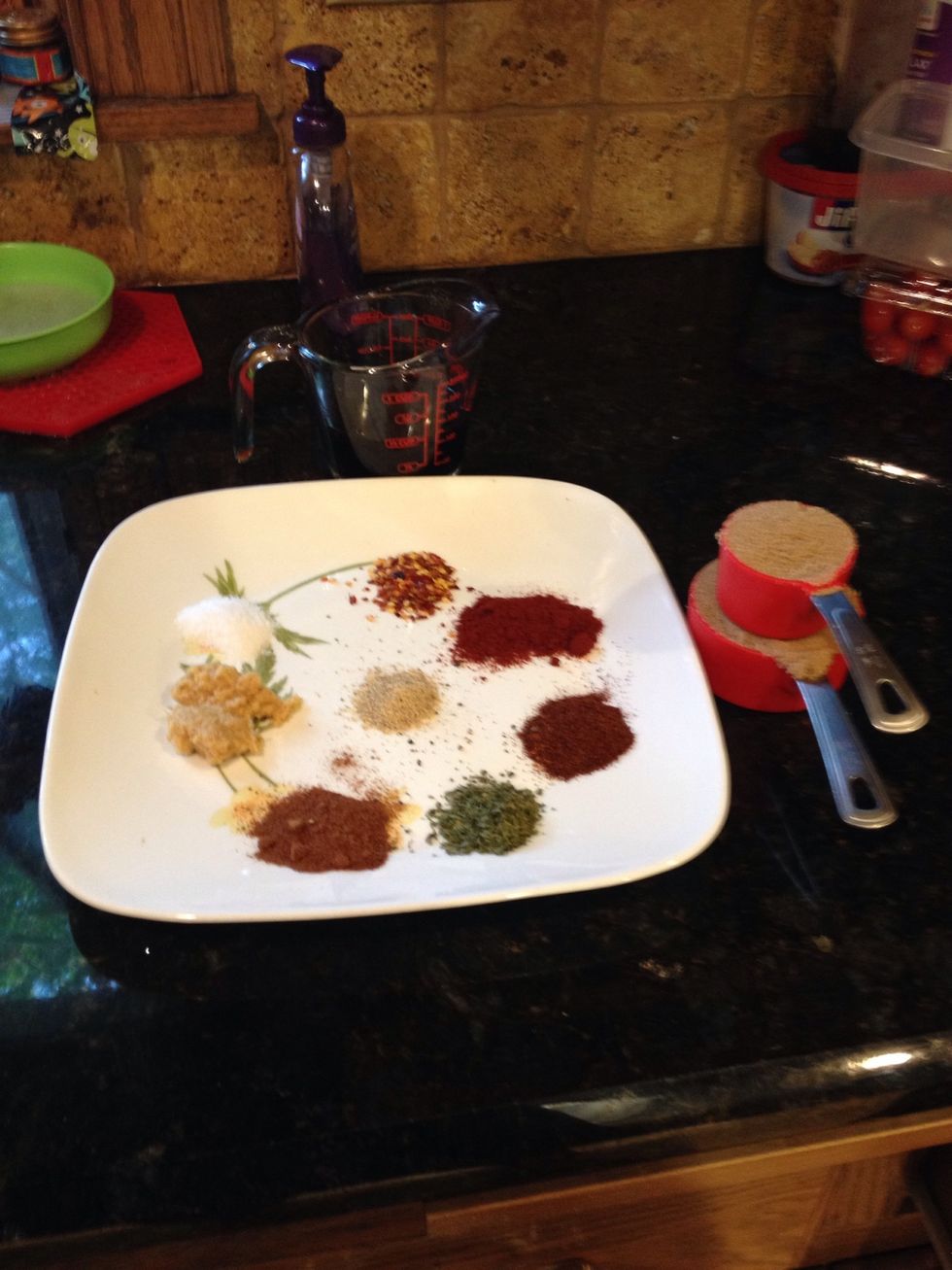 Once the tomatoes start breaking down, add balsamic vinegar, brown sugar, and the spices I have listed for the BBQ sauce
Everything combined now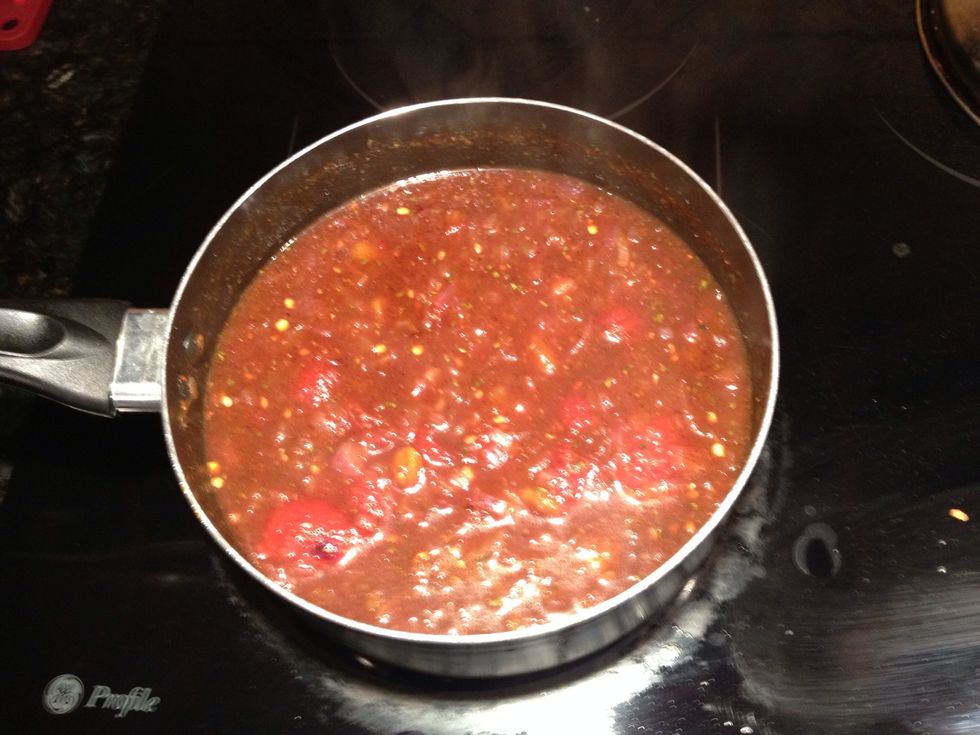 Simmer the sauce
After it had cooked and somewhat thickened on medium heat for about an hour, I strained the sauce.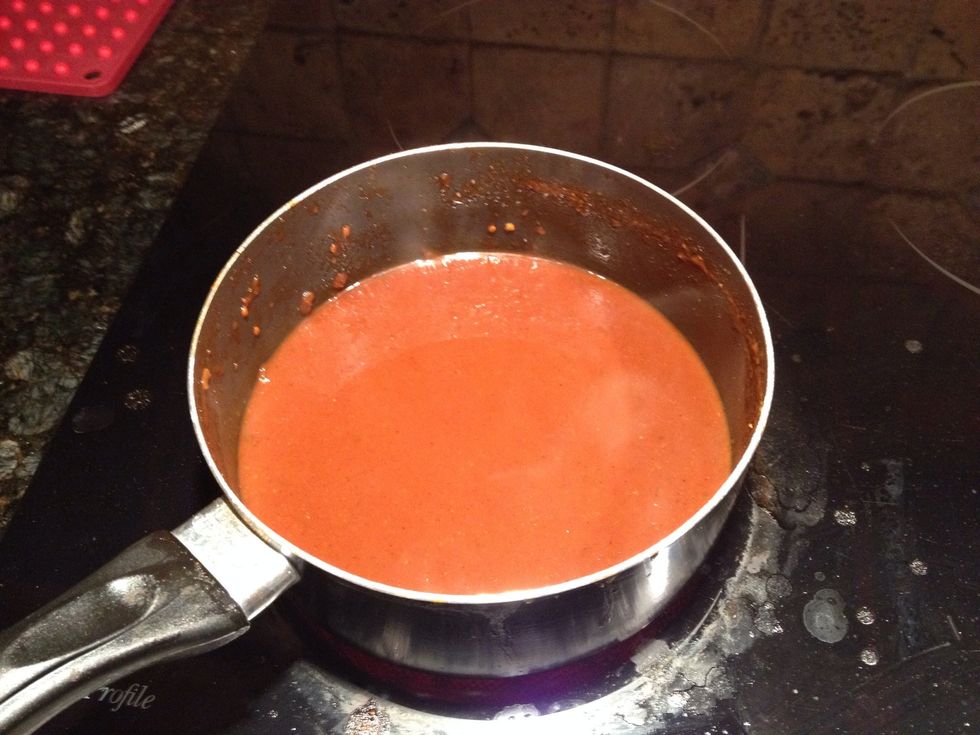 Smooth sauce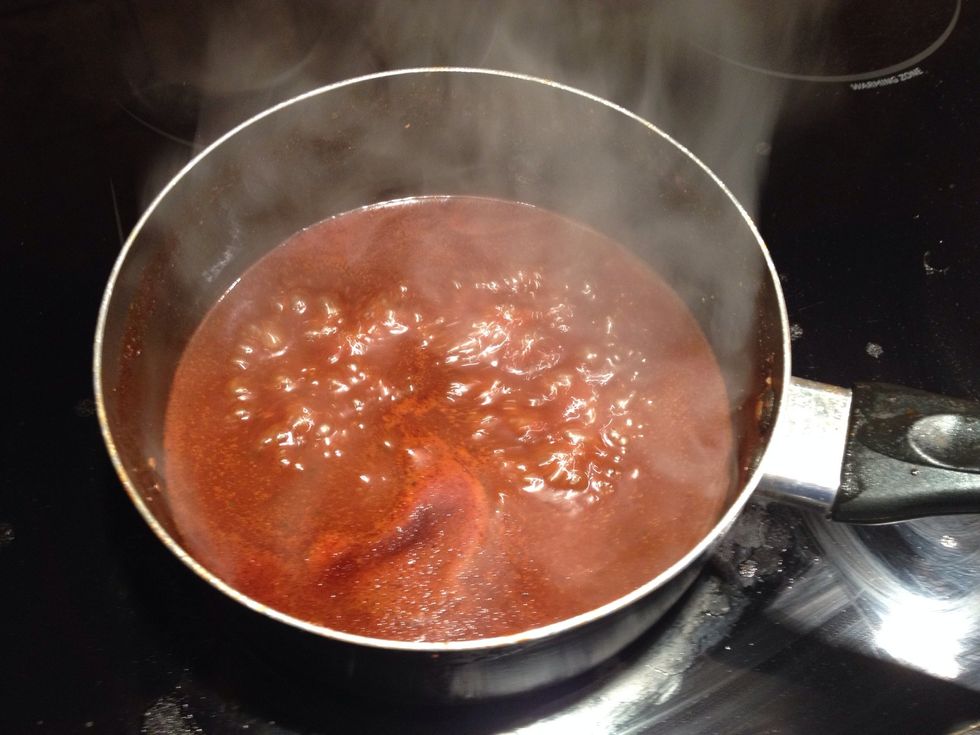 Thickened sauce that will cling to the chicken meat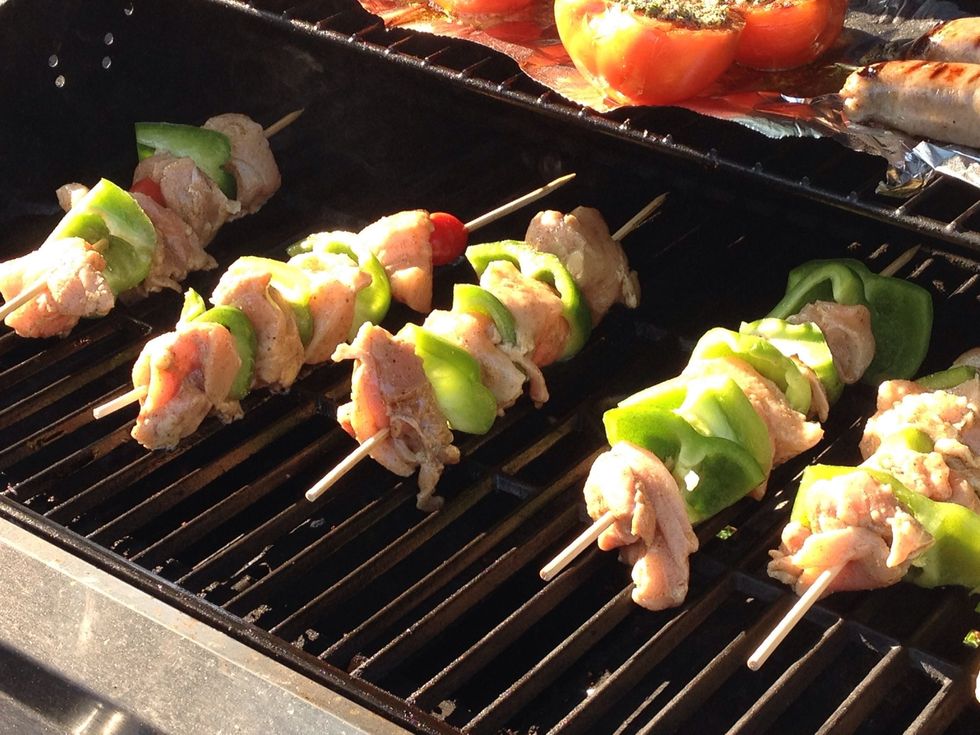 Slow cooking on medium heat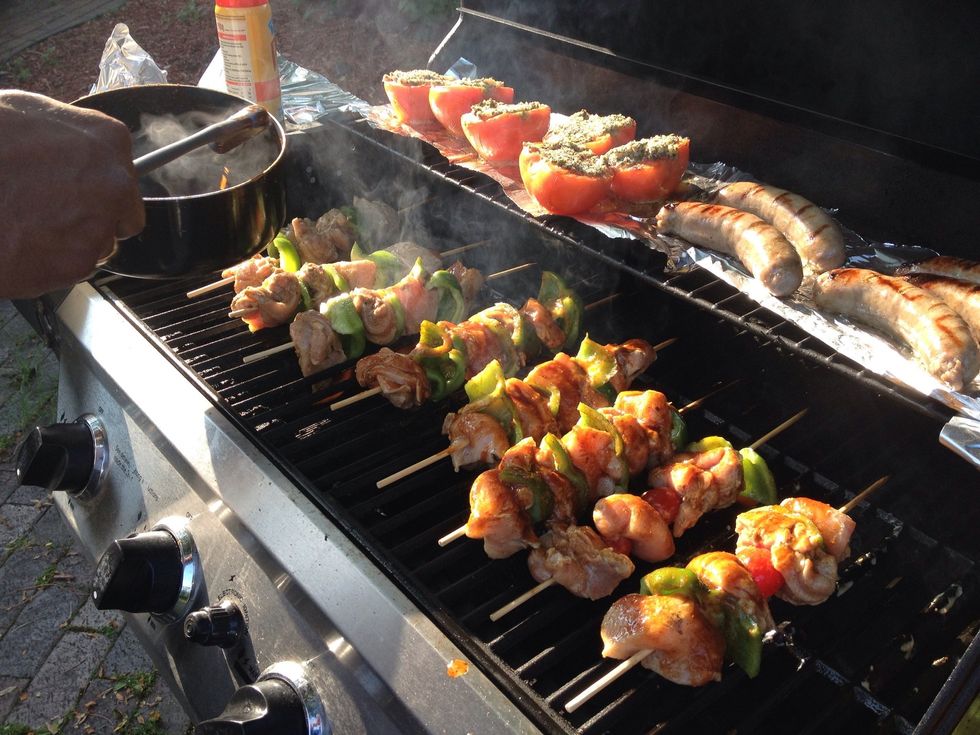 Baste frequently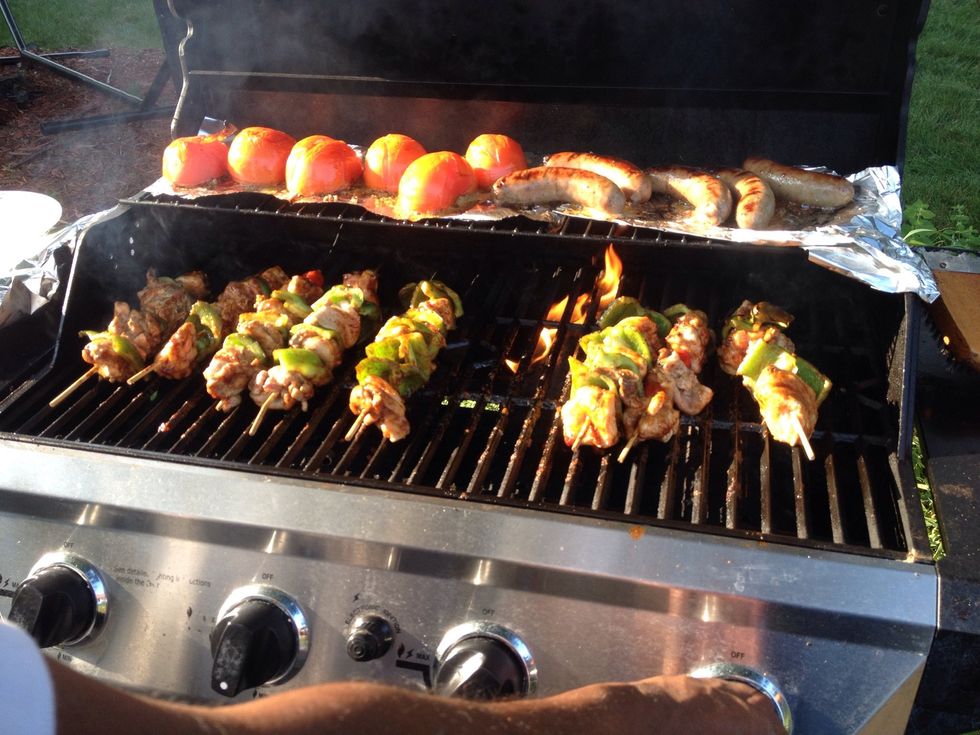 The sauce is fantastic, so you want to get as much as you can to cling to the meat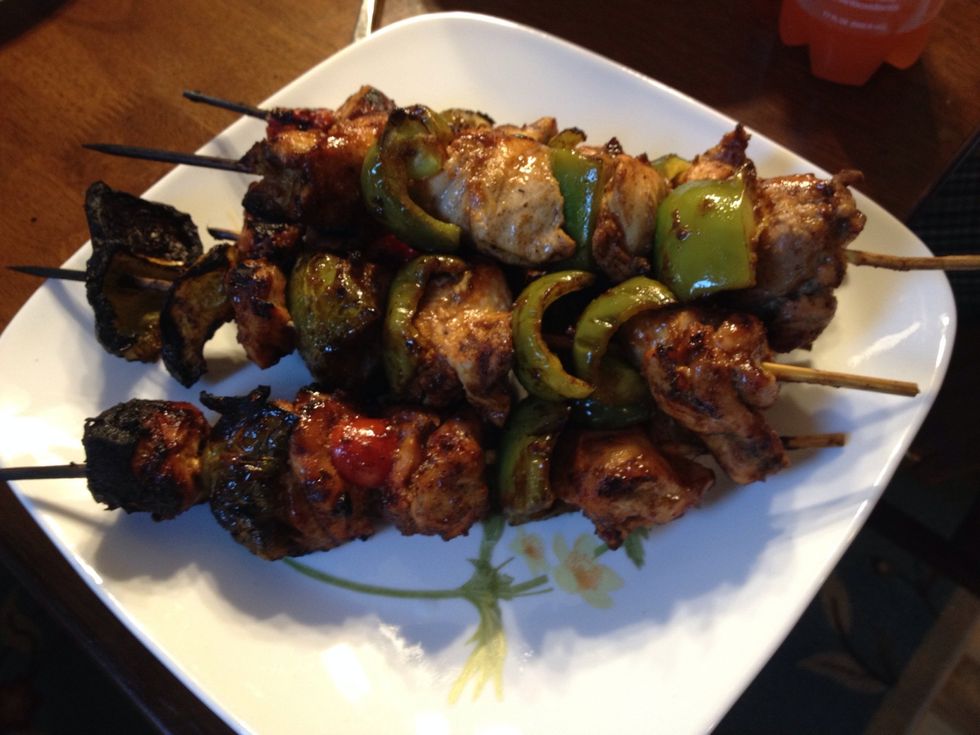 End result. Before I used the BBQ sauce to baste the chicken, I had placed some aside to dunk the meat pieces in. It's that good!
Kids were too busy enjoying the food to complain about each other. Nice, quiet dinner
Thank you for looking through this guide. Hope you enjoy the recipe
Marinade for the chicken
4.0lb Mixture of boneless chicken thighs and breasts
2.0 Cloves garlic
1.0tsp Ground cumin
1.0tsp Ground cardamom
2.0tsp Ground ginger
1.0Tbsp Garam masala
6.0Tbsp Olive oil
1/2tsp Salt
1.0tsp White pepper
1.0 Lemon (juiced)
Brown sugar balsamic BBQ sauce
1.0 Large red onion
6.0 Cloves minced garlic
3.0Tbsp Olive oil
1.0 Soft mango
1.0 28 oz can of peeled tomatoes
1/4c Brown sugar
1/2c Balsamic vinegar
1.0tsp Dried cilantro
1.0tsp Dried chili flakes
2.0Tbsp Smoked paprika
2.0Tbsp Chili powder
1/2Tbsp Nutmeg powder
2.0Tbsp Freshly grated ginger
1.0tsp Kosher salt
1.0tsp Ground white pepper