Make yummy and heavenly indian curry in few quick steps.
102
First gather all the ingredients. The starred ones are compulsory to make this dish. Although to make it smell and taste like heaven you need all ingredients given in supplies. 😊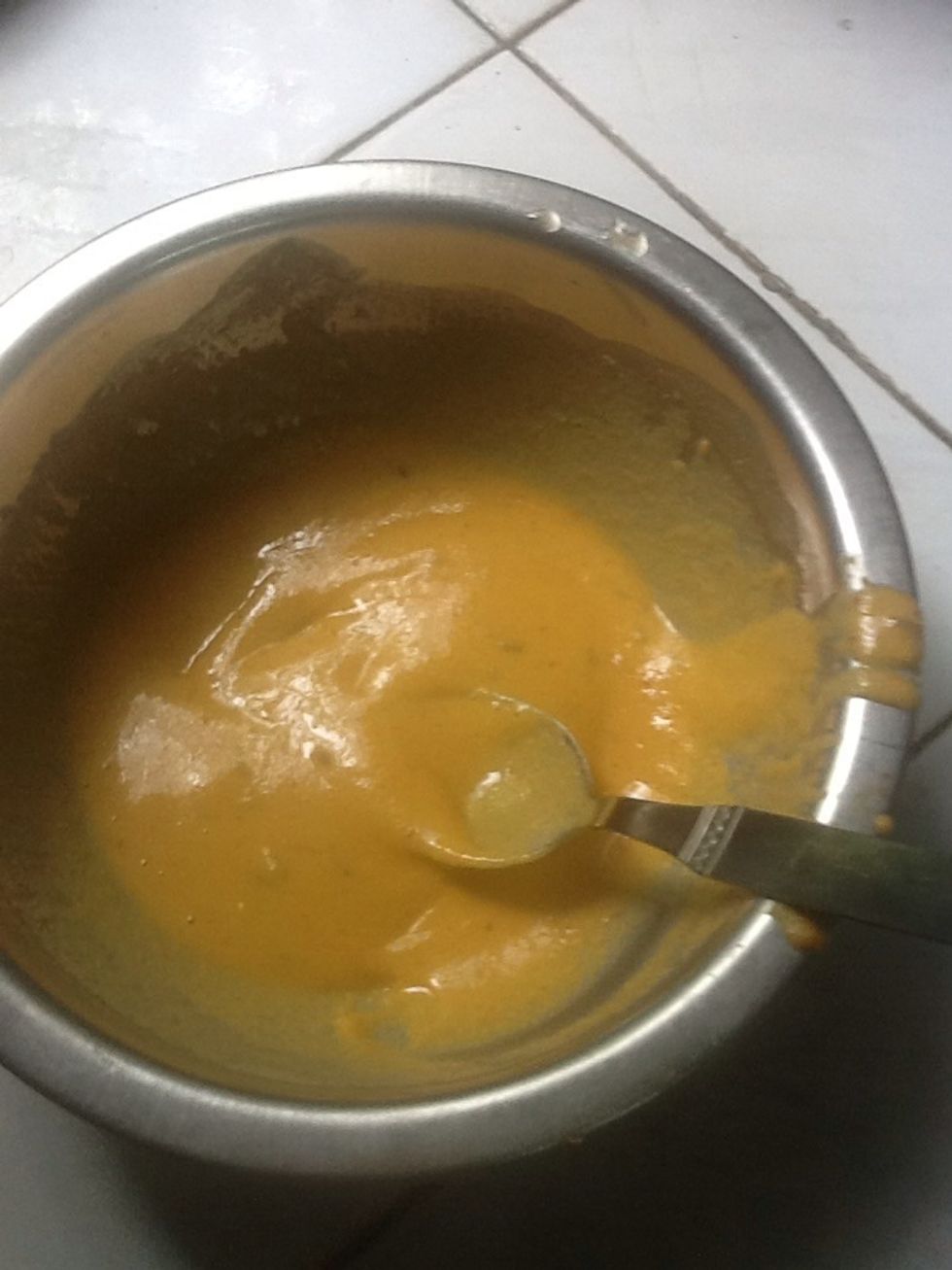 First we will make the balls. For that mix all the ingredients for balls. To that add a little water to make a thick batter. Like I did.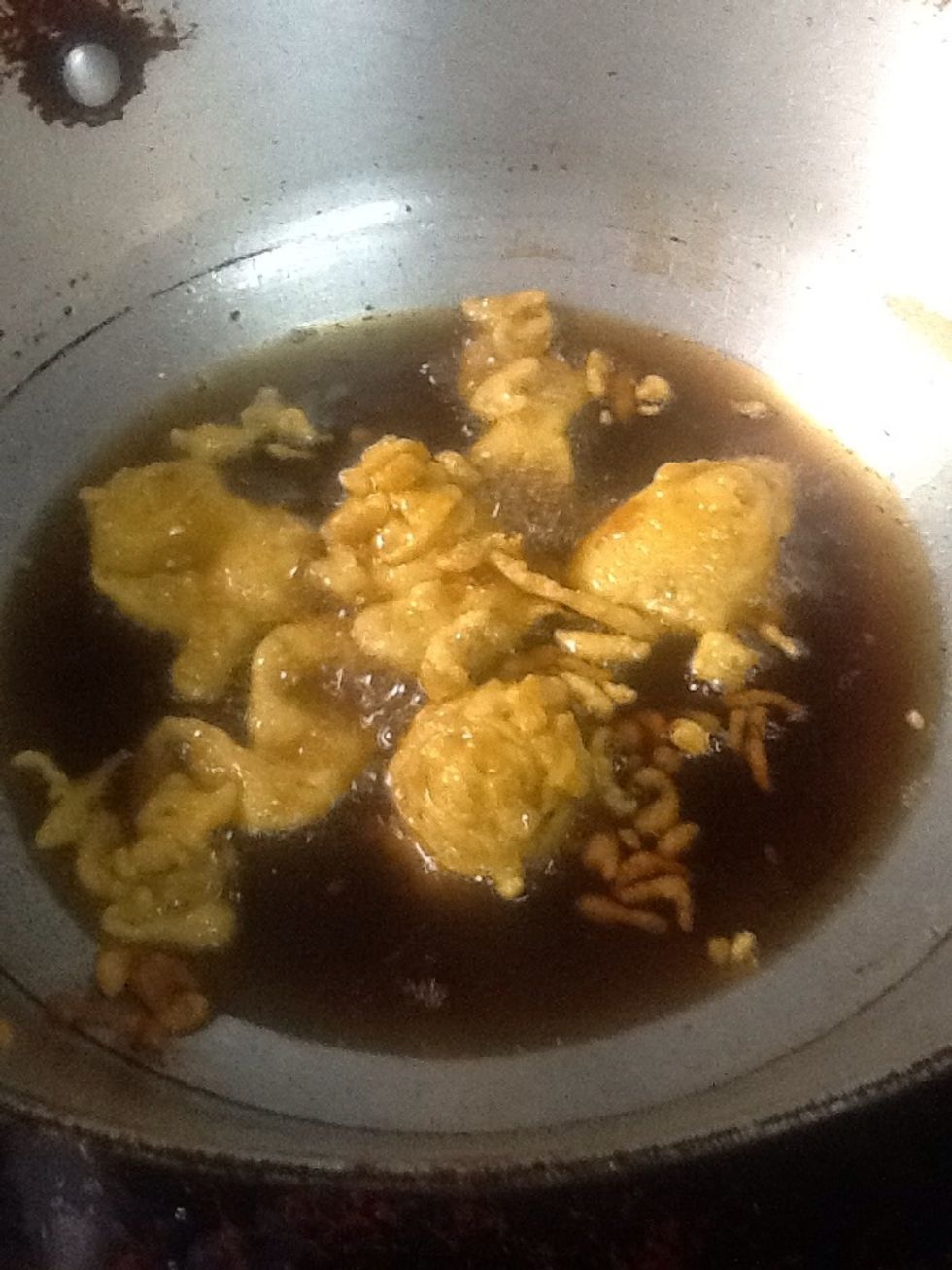 Heat the oil and drop spoonfuls of the batter In the heated oil. Deep fry till the balls are crisp and golden brown. (Remember : cook on medium heat) . Take them out and side aside to cool.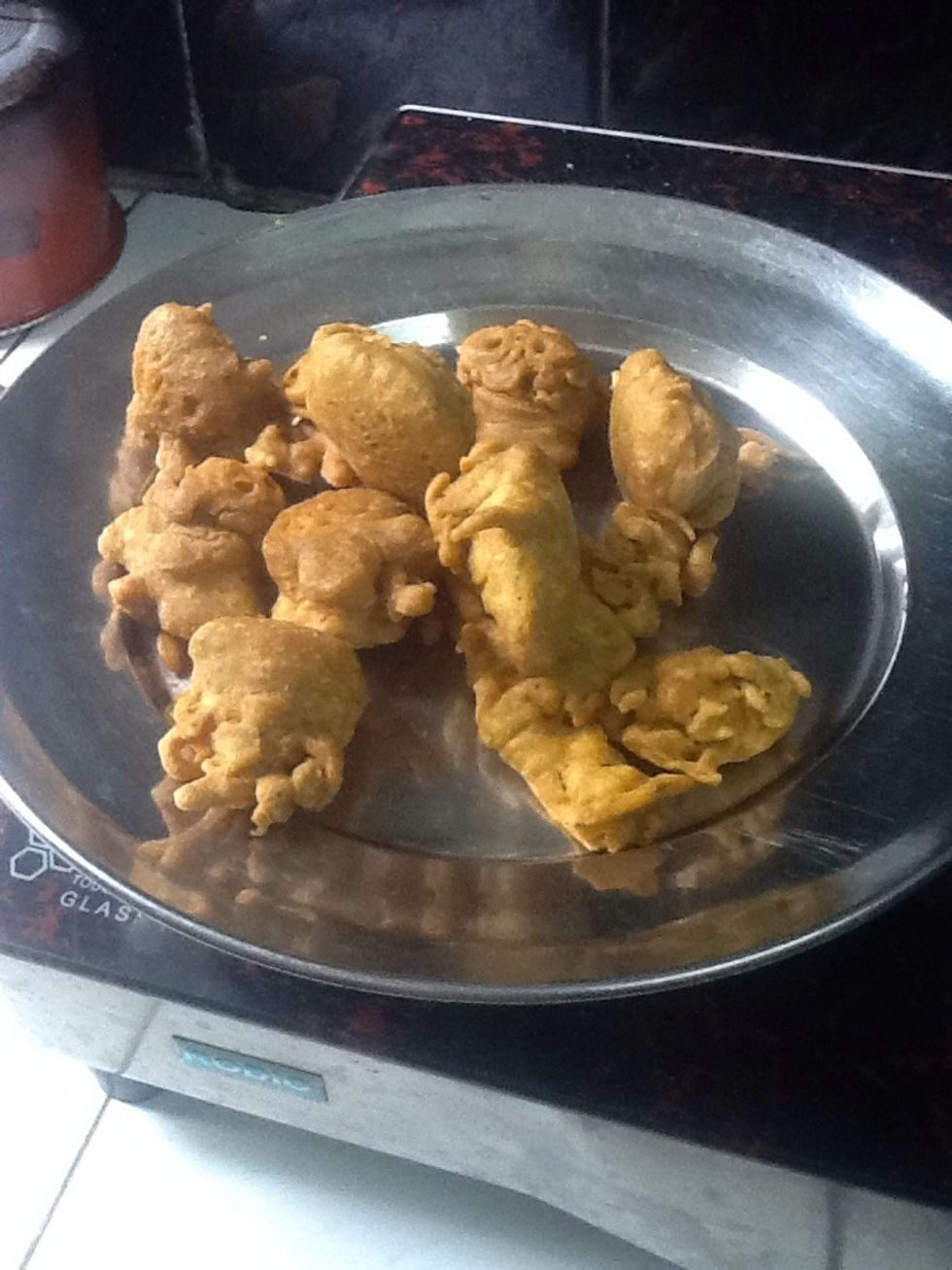 Looks delicious! isn't it? Now keep the balls to cool. We will prepare the kadi for it.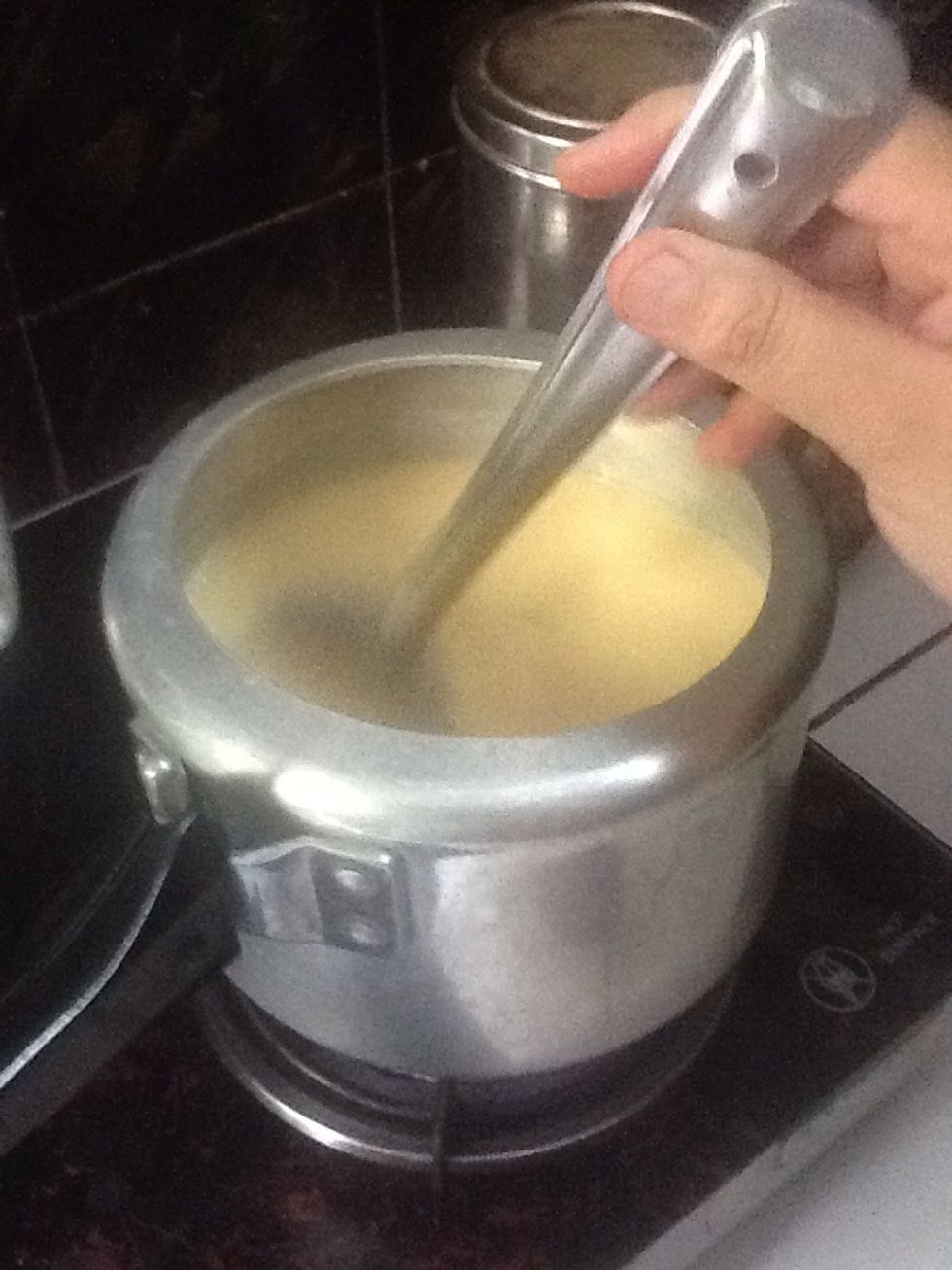 For the kadhi mix all the kadhi ingredients and add 1/2 cup of water to it and bring it to boil. Remember to keep stirring for 5 minutes. Otherwise the curd will get separated.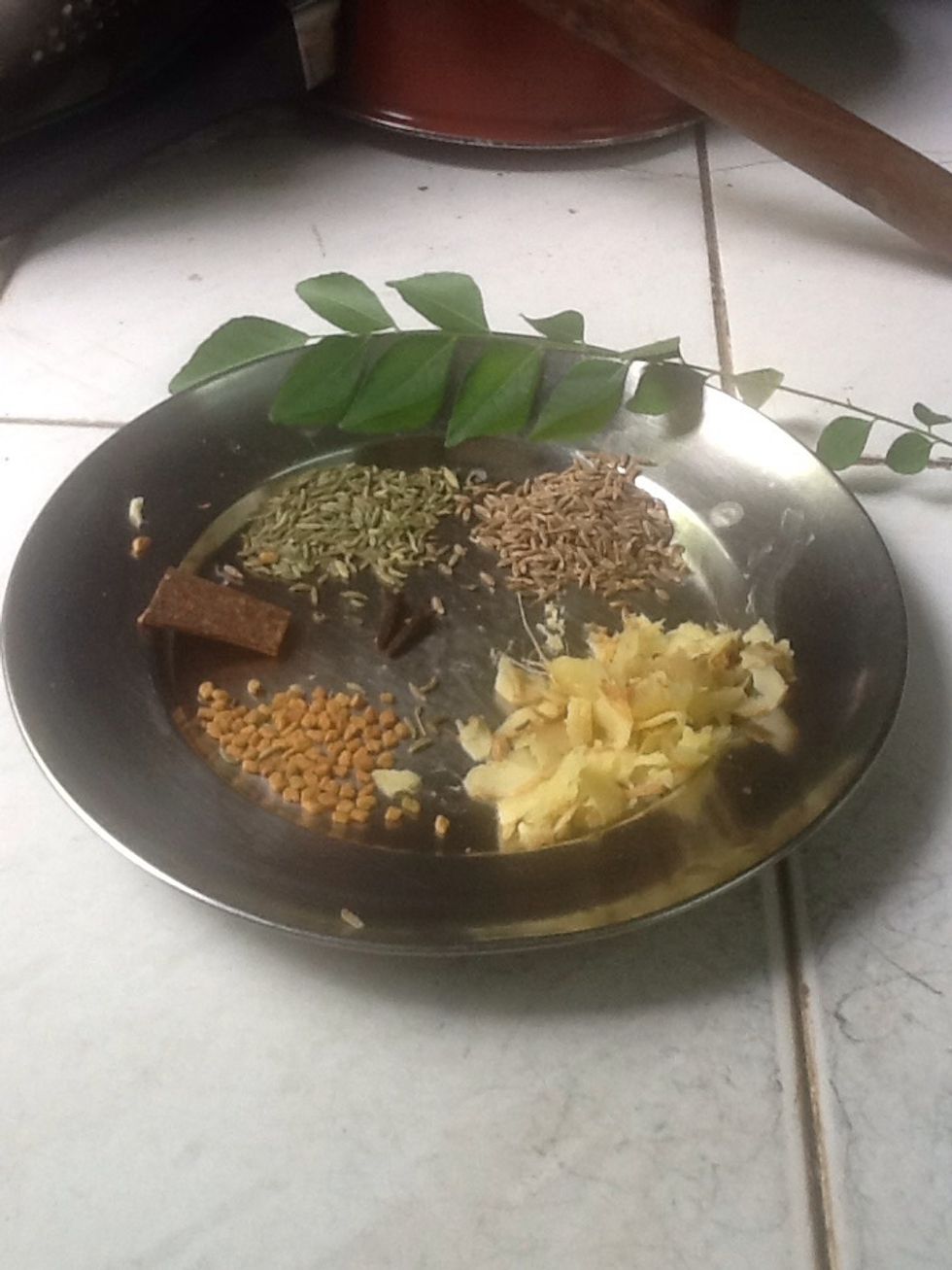 Now we will prepare the tempering. For that heat oil and add all the ingredients I have shown above ( also given in supplies ). Please take care of the quantities I told you in supplies.
Now add the tempering to the kadi (curry). Simmer for 6 minutes. Then add your balls in the curry and stir a few times for 4 minutes. In last garnish with coriander leaves.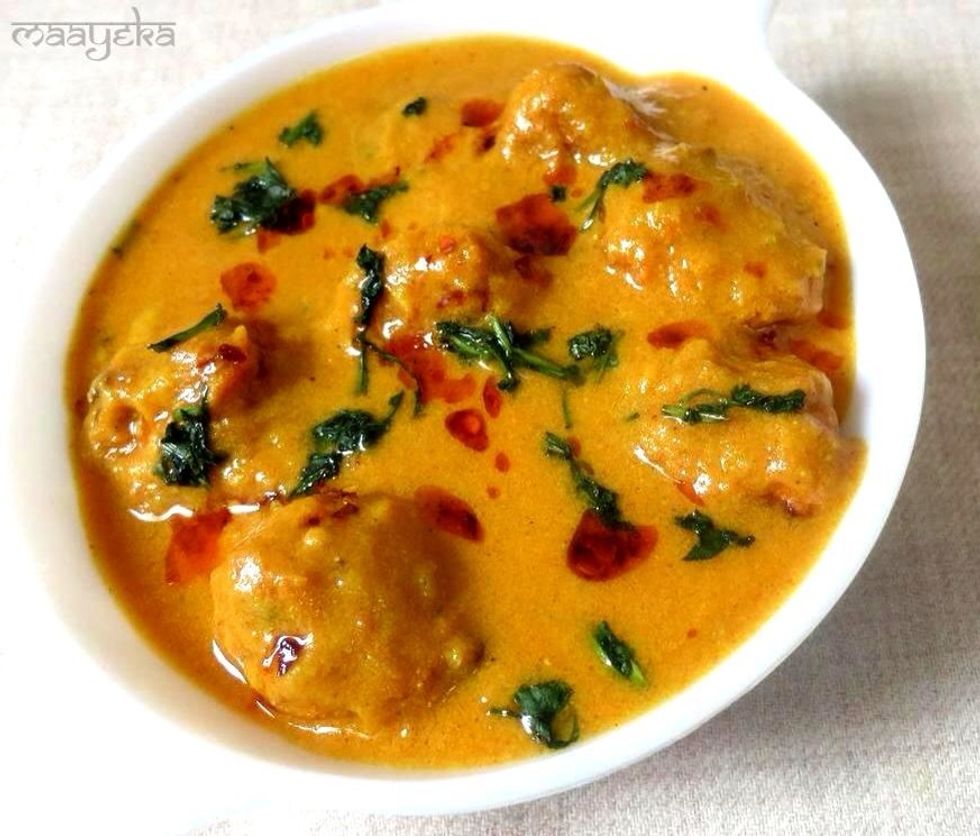 Tada!! Tasty yummy Indian curry is ready. 😋 You can have it with indian bread or rice and enjoy!!
For kadi (curry) :
4.0c Yoghurt ( beaten) *
2.0Tbsp Bengal gram flour *
0.0tsp Turmeric powder *
Salt *
For balls :
1.0c Bengal gram flour *
2.0Tbsp Chopped Coriander
0.0tsp Turmeric powder *
1.0pch Baking soda *
1.0Tbsp Cumin seeds *
Salt *
Any oil ( to fry) *
For tempering :
1.0 Cinnamon stick
2.0 Cloves
2.0 Dry Kashmiri chillies
0.0tsp Fennel seeds
0.0tsp Cumin seeds *
0.0tsp Fenugreek seeds
2.0tsp Grated ginger *
5.0 Curry leaves
0.0tsp Chilli powder *
2.0Tbsp Any oil *