How to make indian pickled carrots
Indian pickles or achars, are made by putting fruit or vegetables in an airtight jar with salt, oil and spices and letting it mellow in the sun. Here's one that can be on the table the very next day
340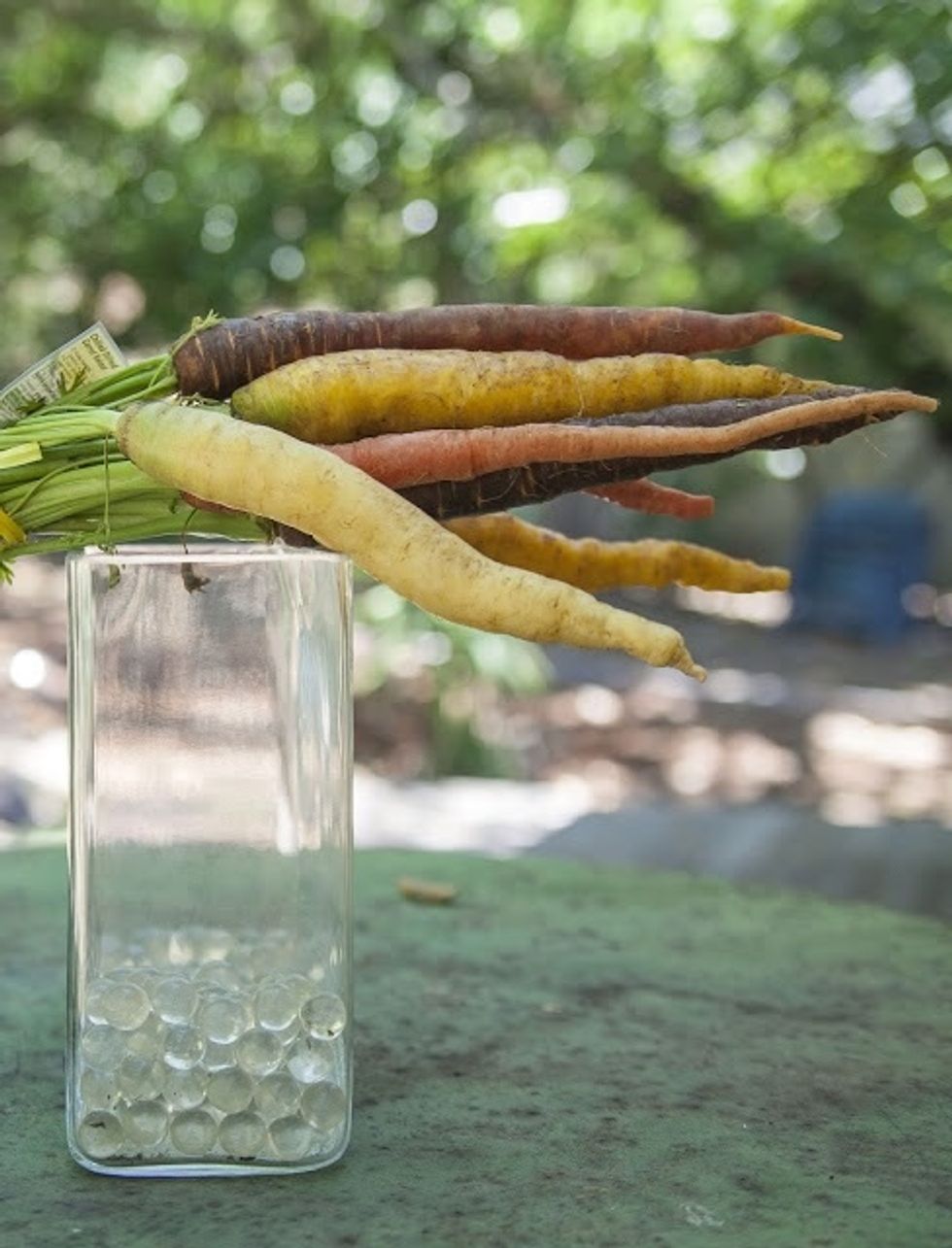 Select some good looking medium sized carrots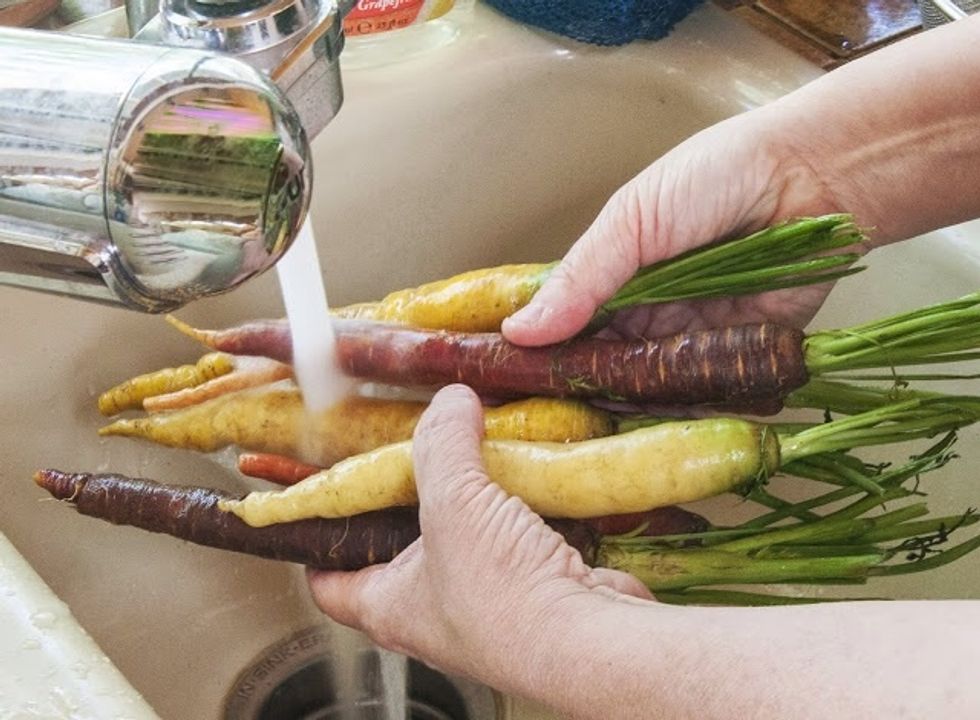 Wash the carrots. Dry them with a paper towel.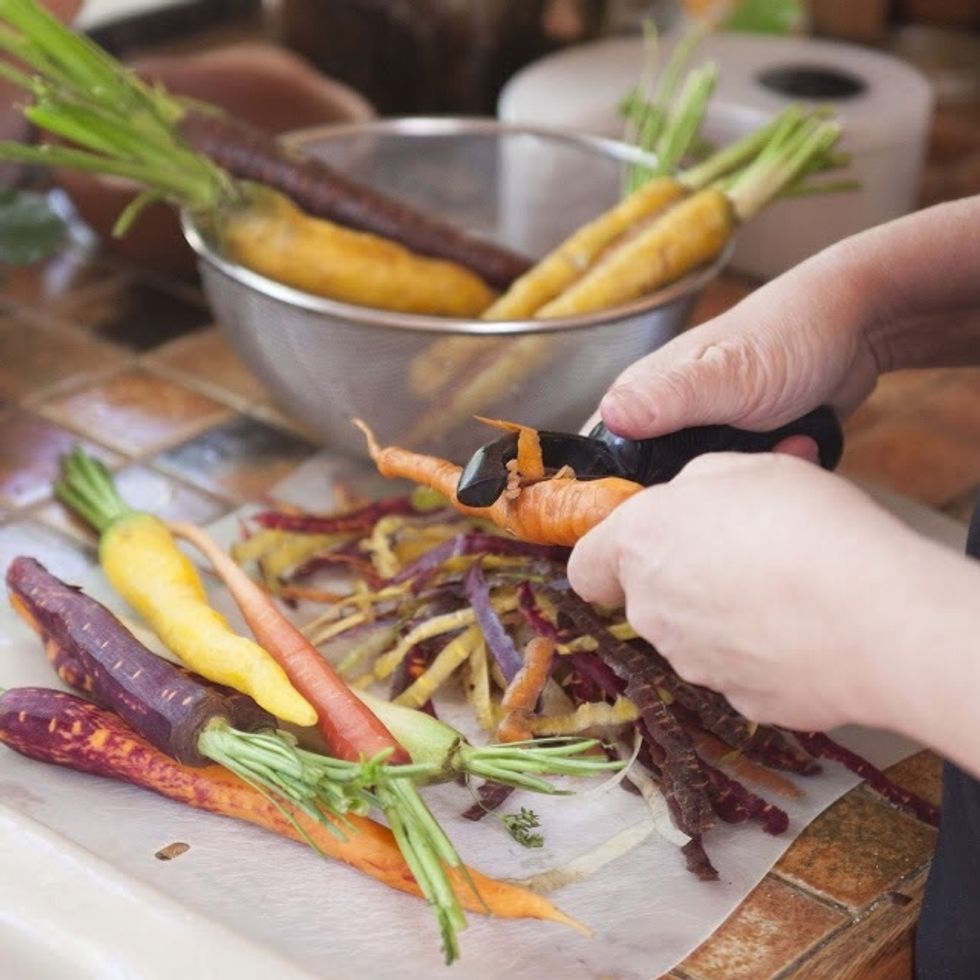 Peel them
Slice them into 2 inch long pieces. You need about 2 cups worth of carrot pieces.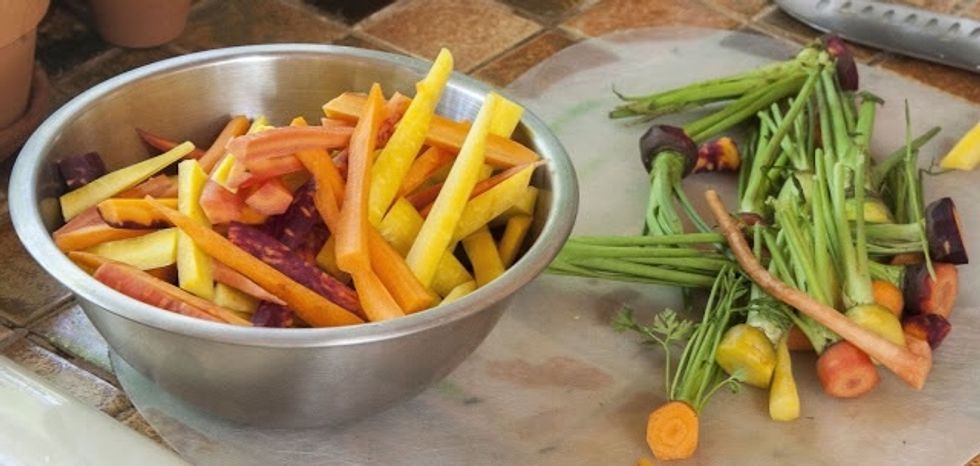 Put the carrot pieces in a bowl. Set them aside.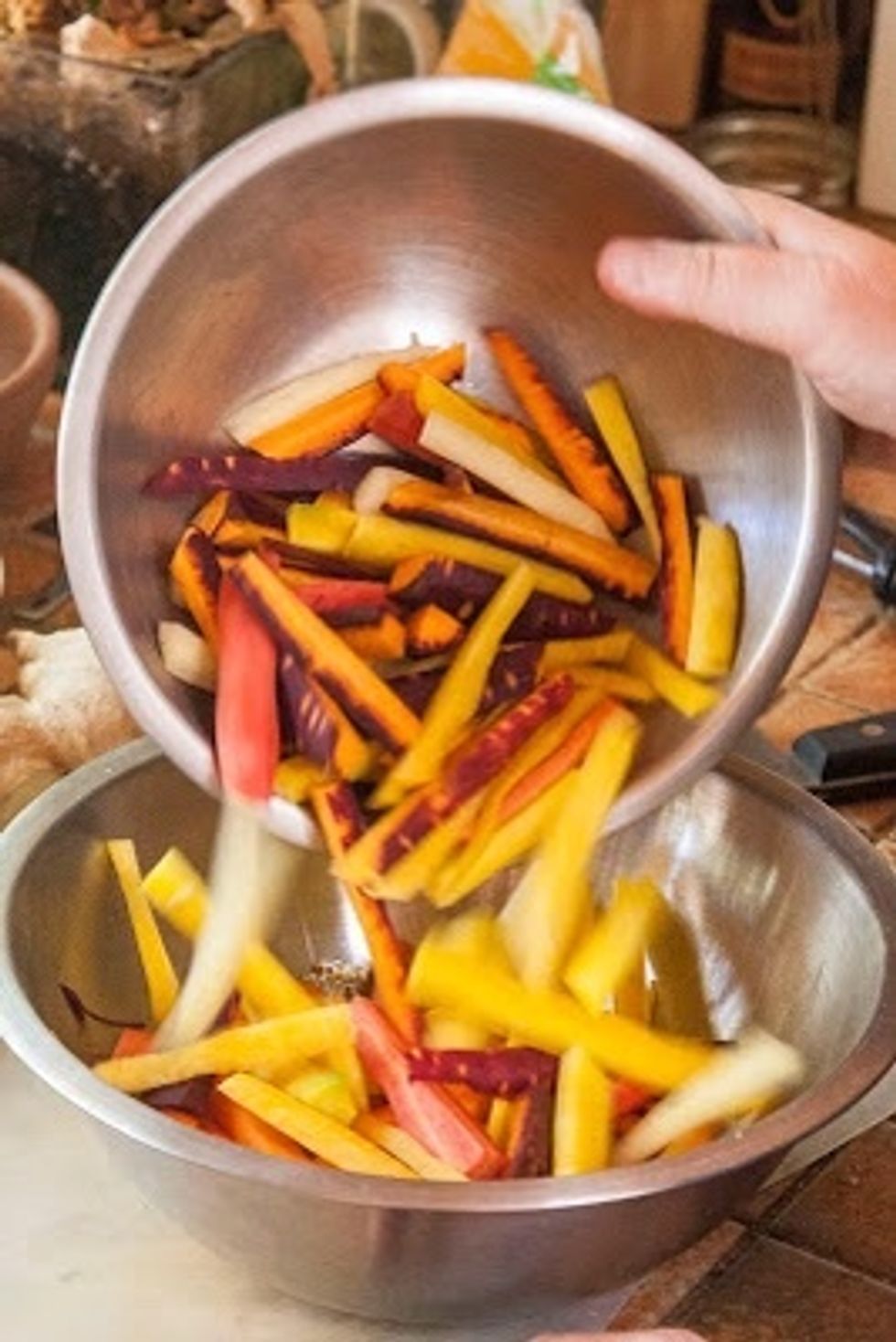 In another bowl mix together the salt, turmeric, oil, lemon juice and mustard seeds. Pour the carrots into the bowl of spices and oil.
Mix everything together well. I reached in with my hands and gave them a little massage, making sure the carrots were totally covered in oil and spices.
Put the carrot and spice mixture into a clean airtight glass jar.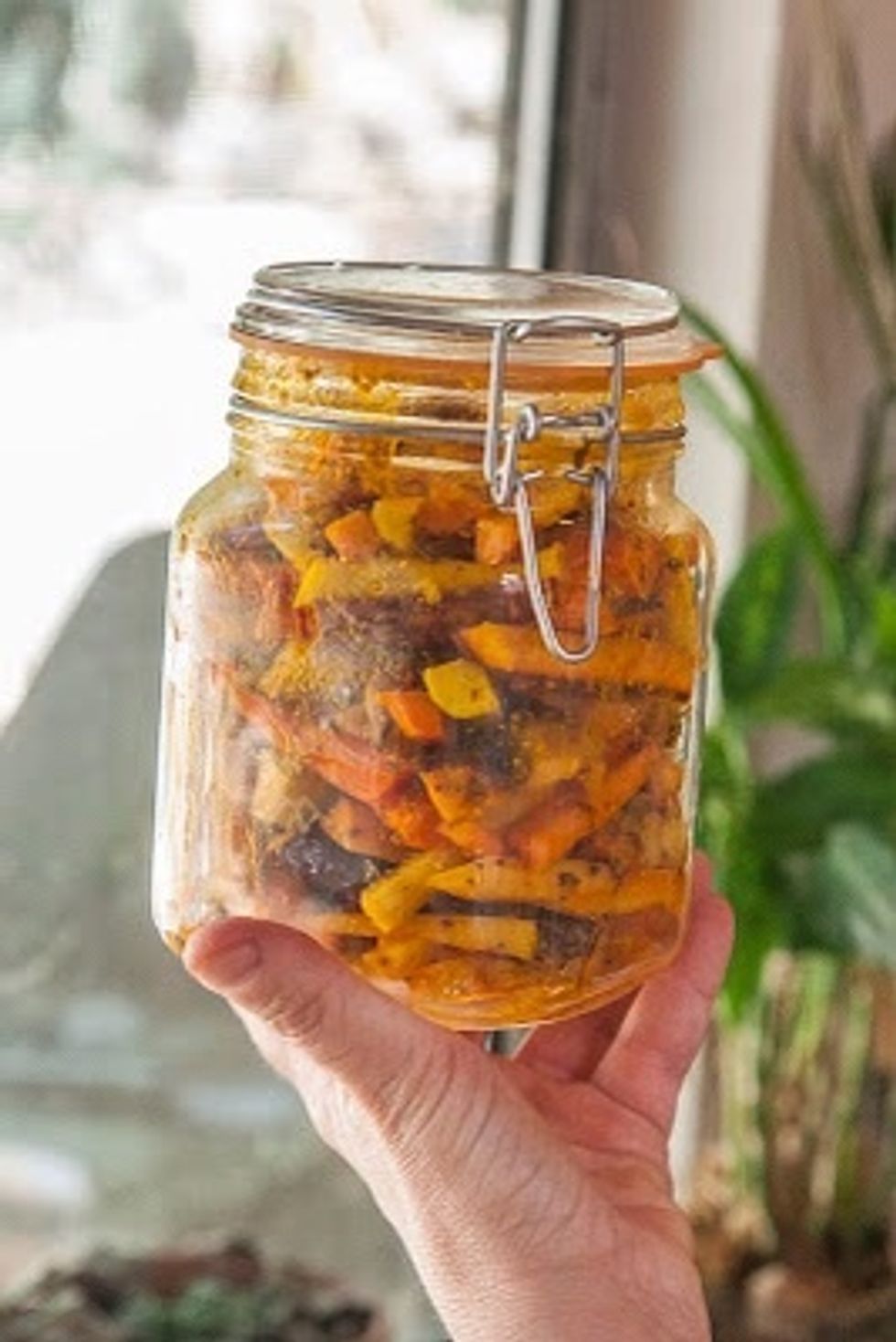 Just like this.
Place the jar of carrots in the sun all day long. Bring them in at night and refrigerate them. They'll be ready to eat the next day and will keep in the fridge for a couple of weeks.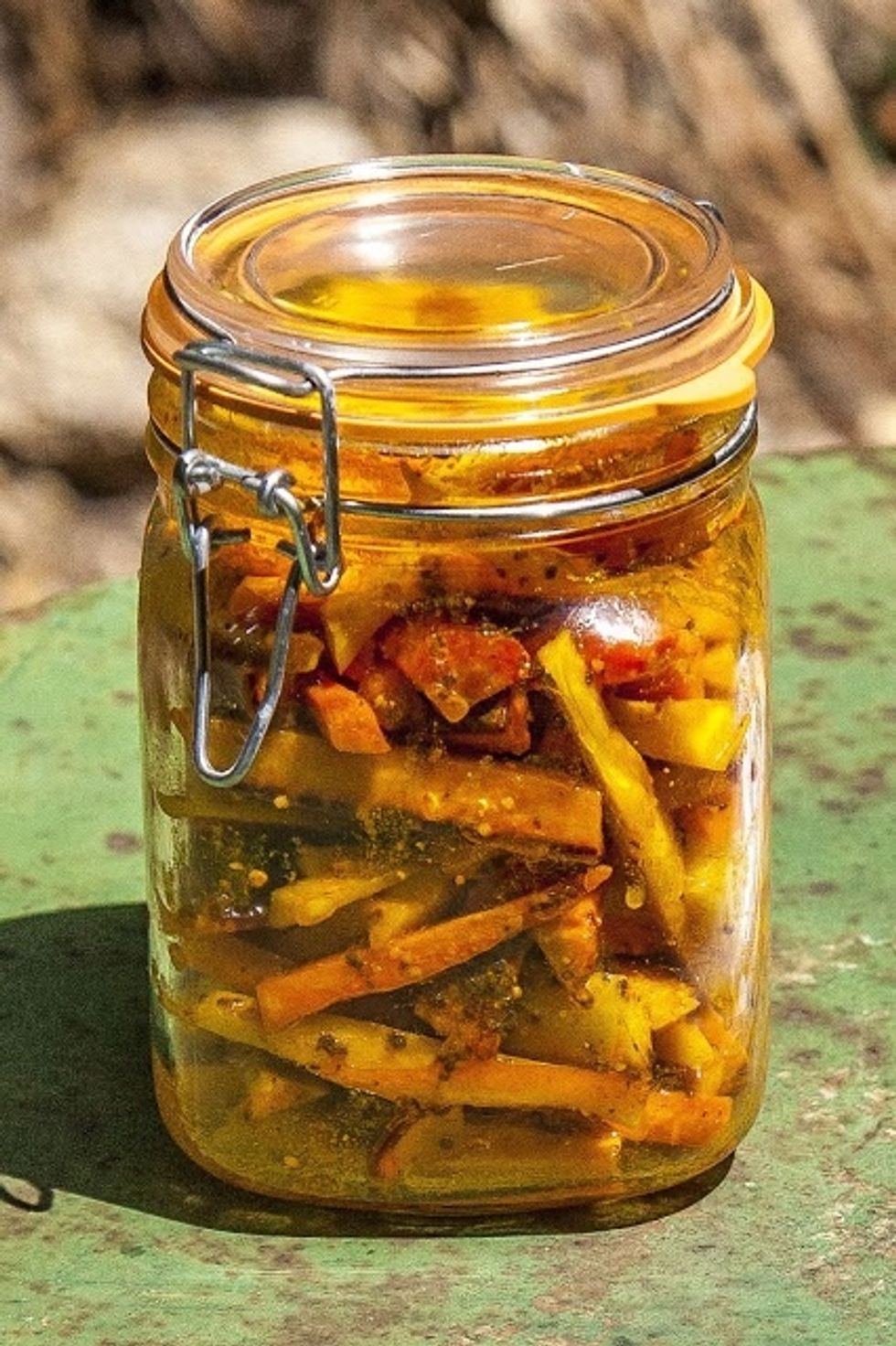 I served these pickles at our July 4th cookout, along with regular sweet pickles and burgers. They're easy to make, and you don't need to turn on the stove since mother nature does all the work.
5.0 Medium size carrots
1/2tsp Kosher salt
1/2tsp Crushed brown mustard seeds
1.0tsp Kashmiri chili
1/2tsp Turmeric
1.0Tbsp Lemon juice
1.0Tbsp Olive oil or mustrad oil
1.0 Sterile airtight jar
Kathy Gori
Screenwriter, long time Indian cook, lover of Indian foods, Saturday morning Cartoon voice. For more recipes visit my website www.thecolorsofindiancooking.com