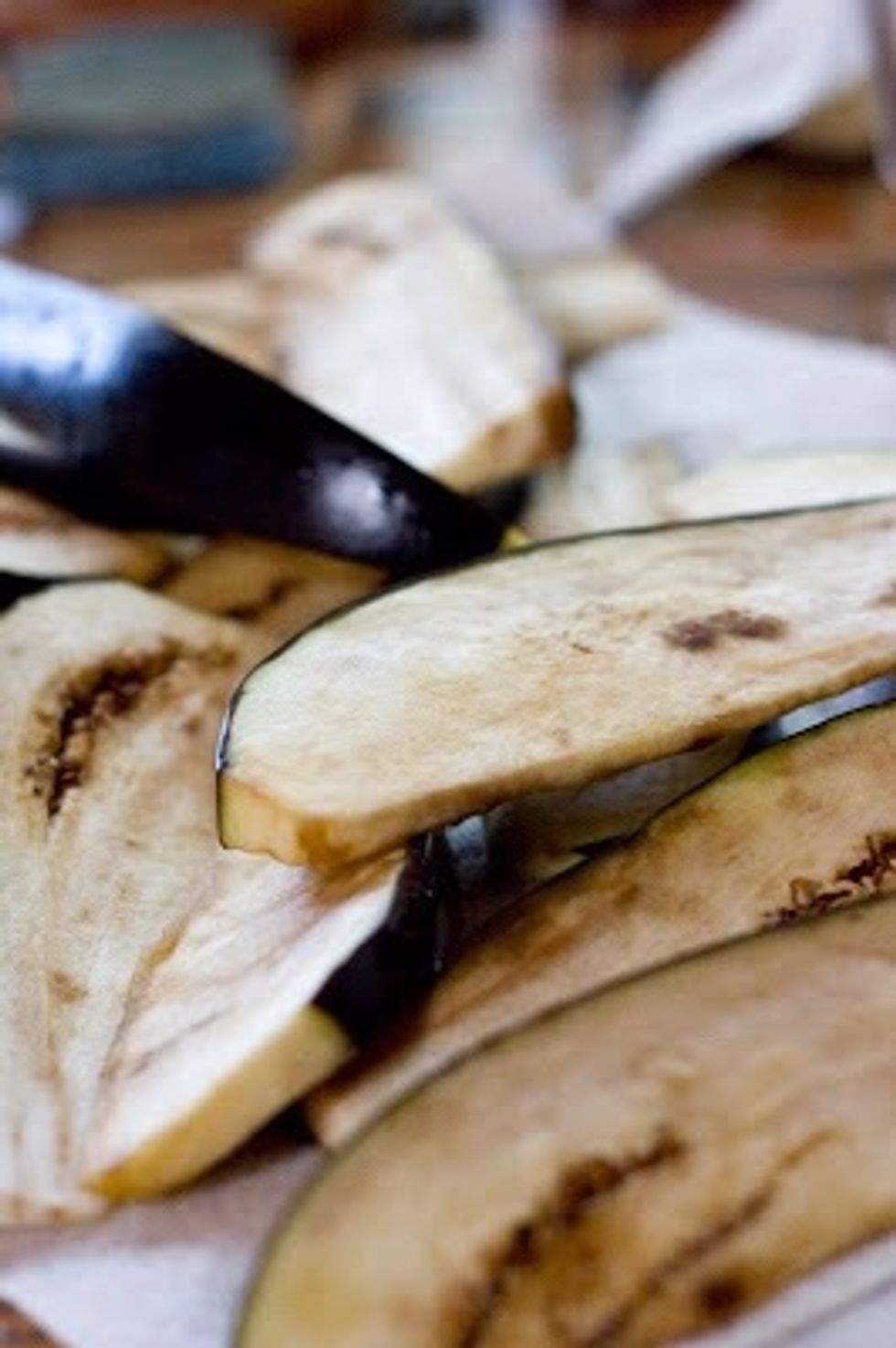 Wash 1 globe eggplant. Cut it in half length ways and then in half again and again until the eggplant is in wedges.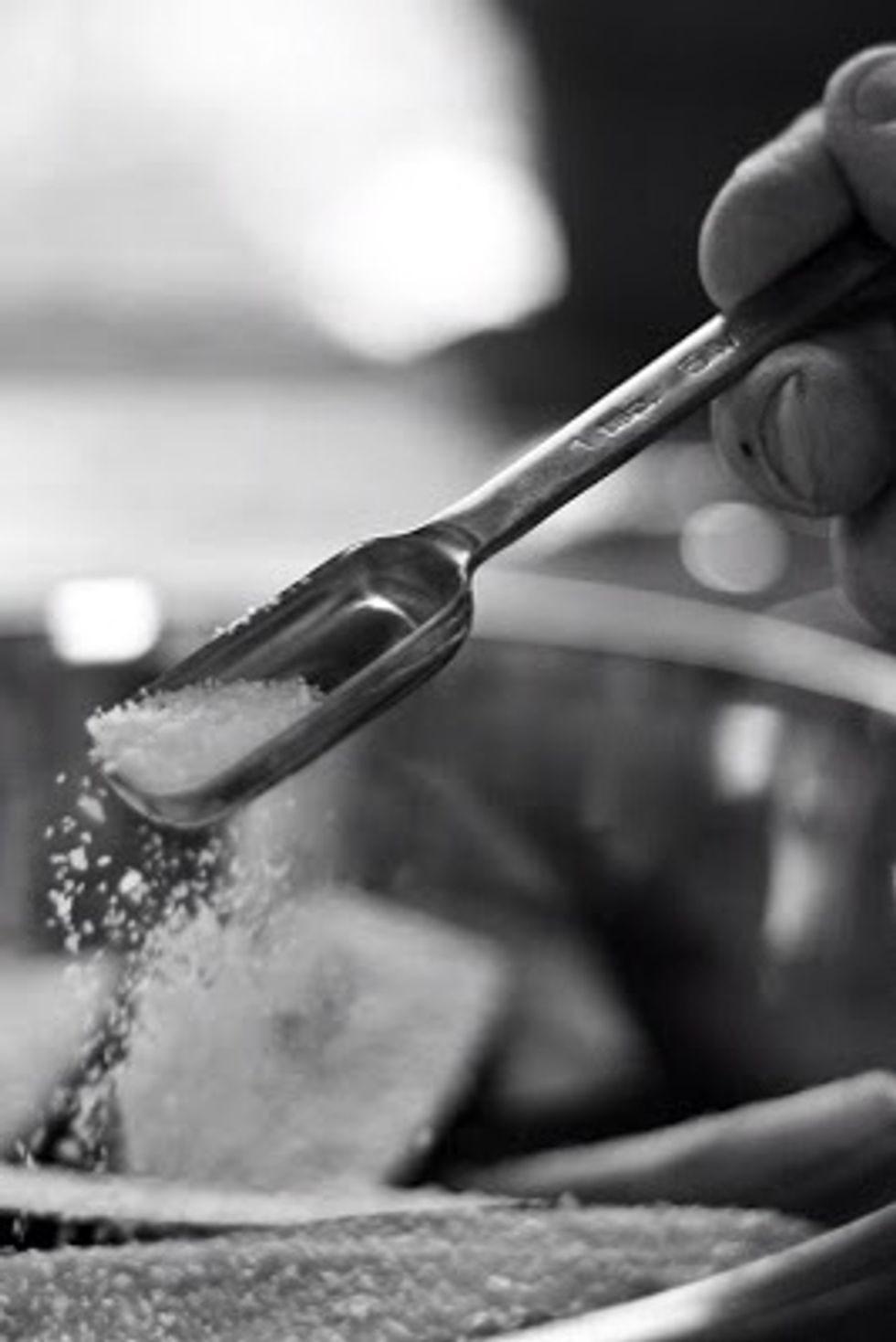 Place the eggplant in a colander and sprinkle it with 4 Tsp of kosher salt.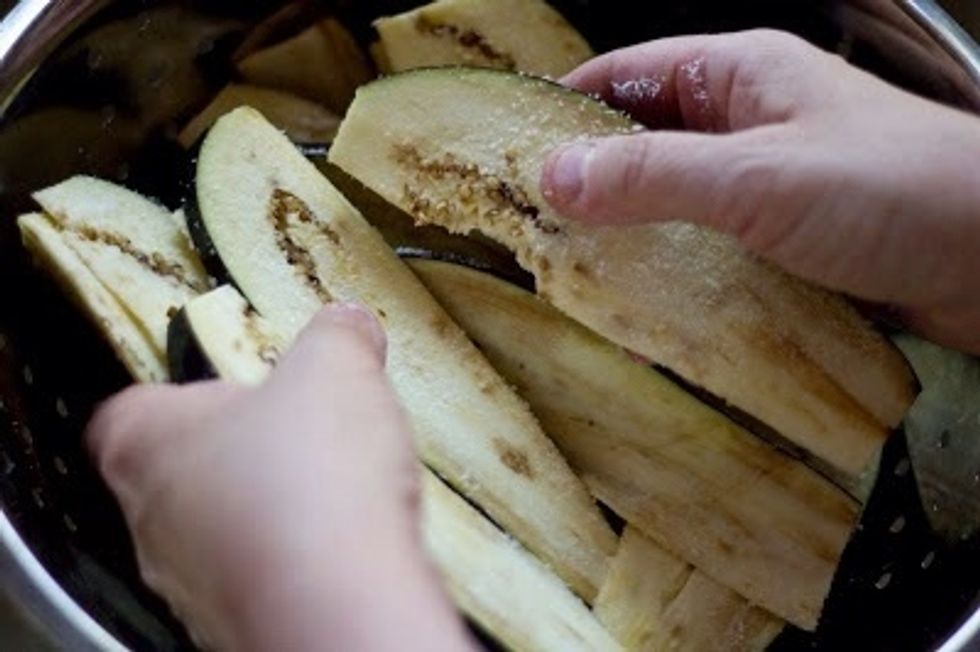 Rub the salt into the eggplant well. Then leave it to set for about 10 minutes.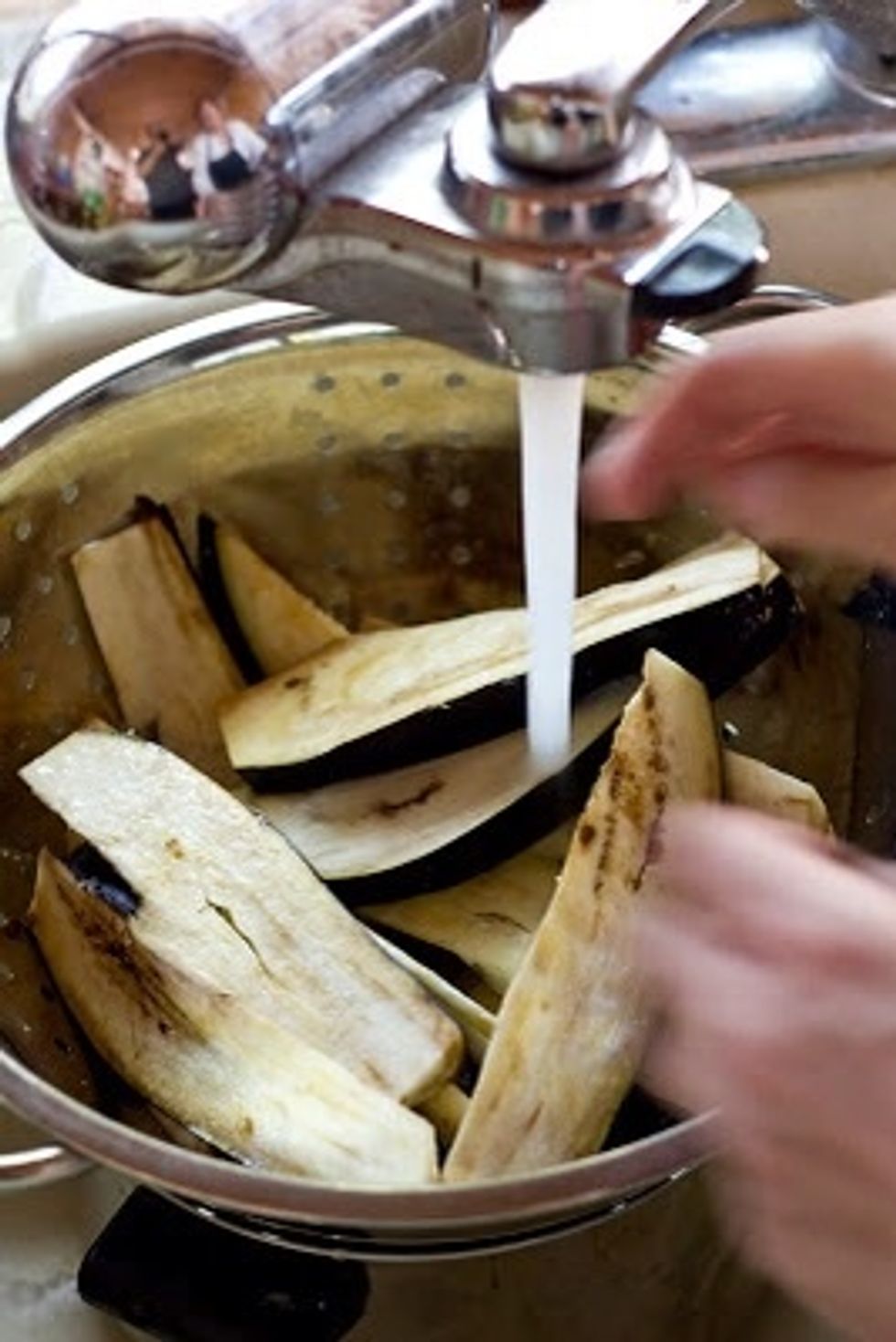 When the time has passed, rinse the eggplant in cold running water, removing all the salt. Dry off the eggplant. In a large skillet heat 4 Tbs of sesame oil.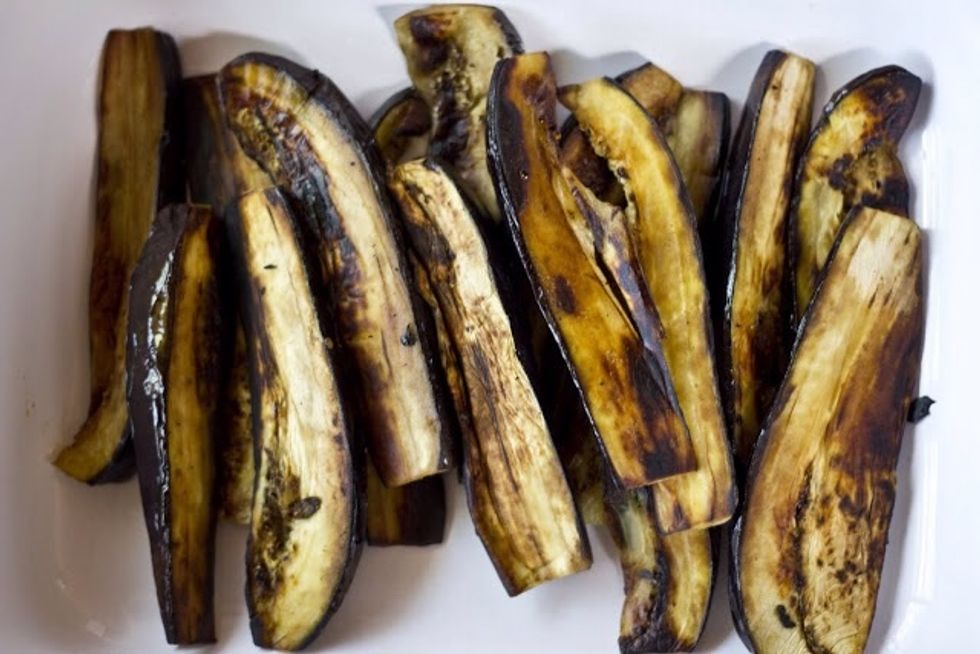 When the oil is hot, place the eggplant wedges in the pan, put the lid on and let them roast for about 3 or 4 minutes. Then turn them over and cook them for another 3 or 4 minutes.
You may have to cook the wedges in several rounds.Place the eggplant on a platter.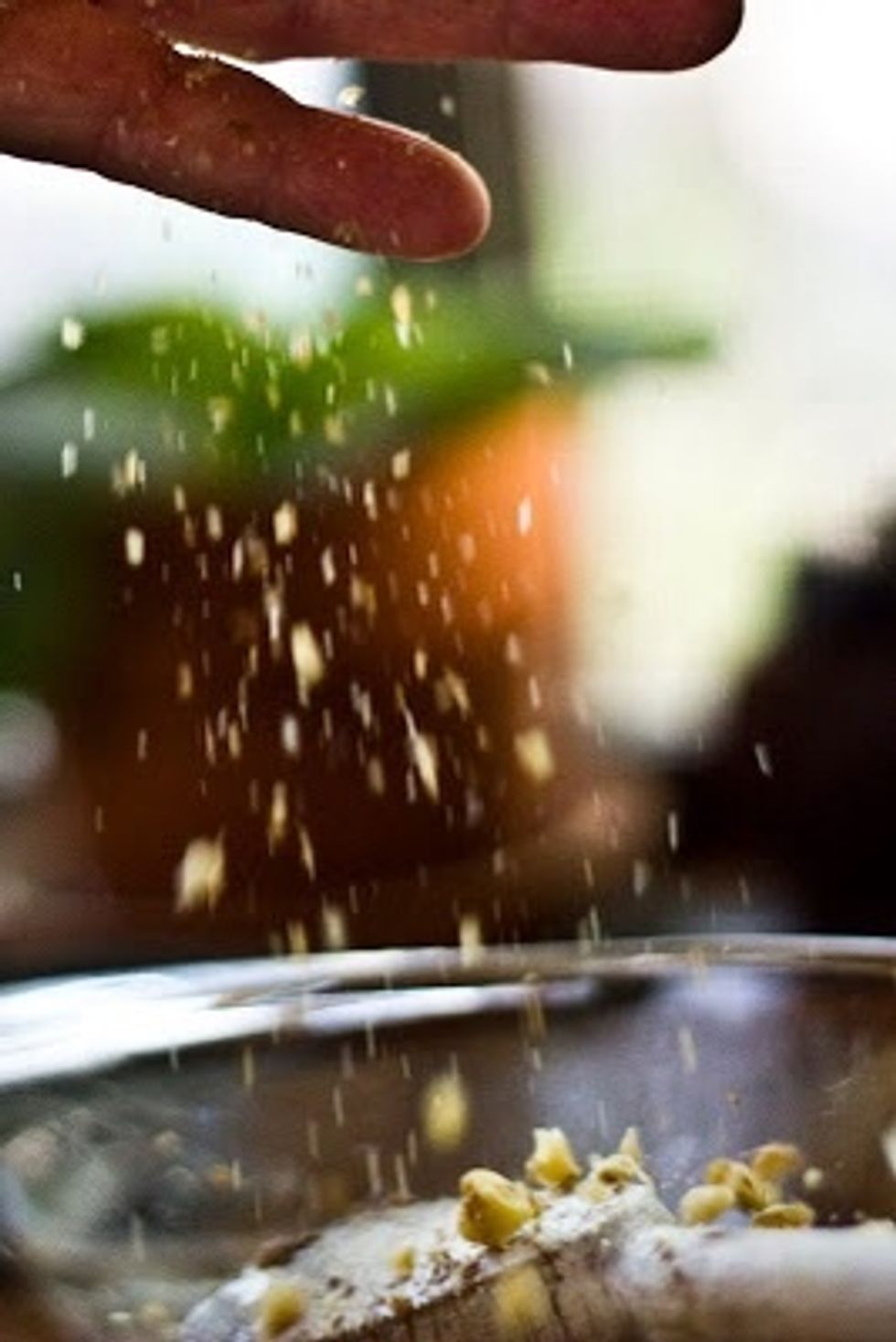 Sprinkle the eggplant with the chopped walnuts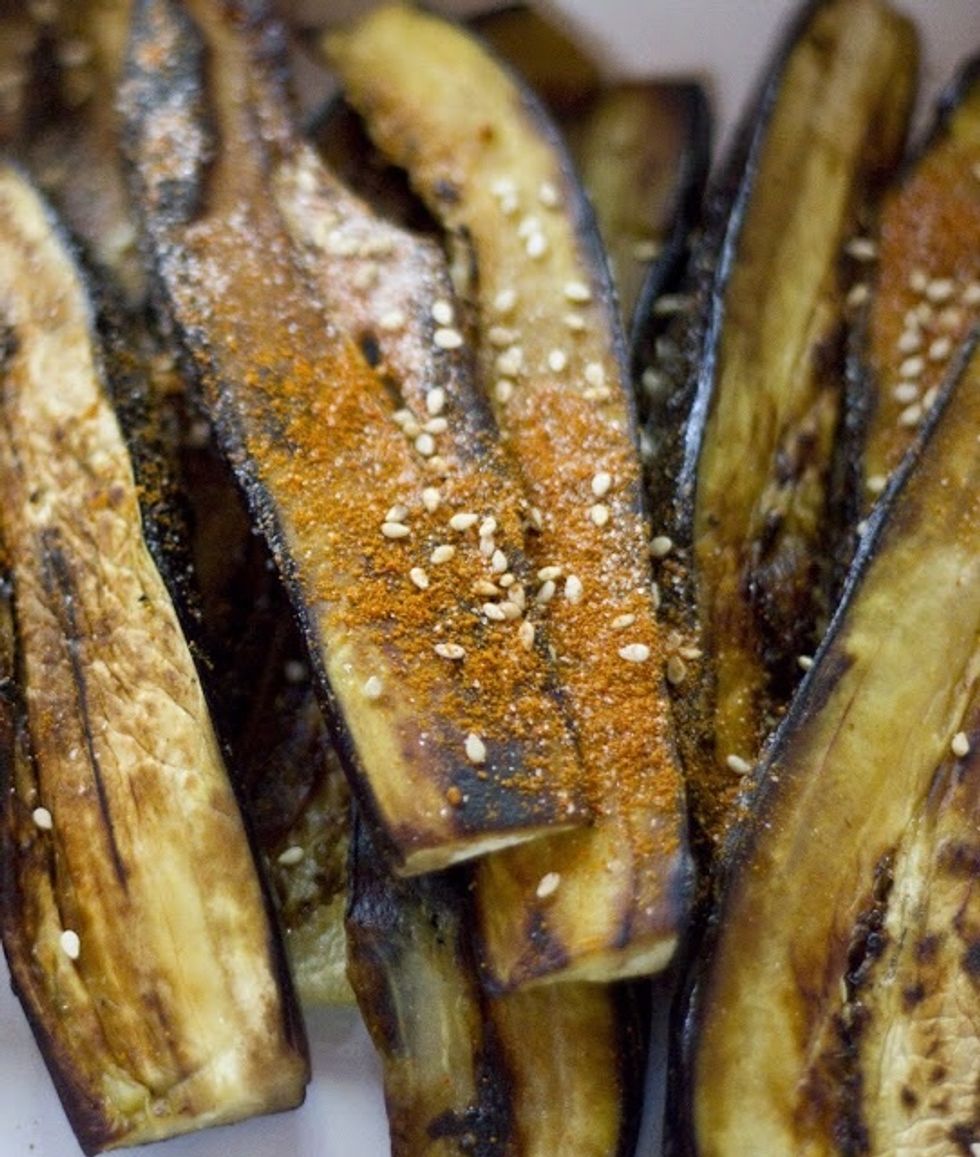 Sprinkle the eggplants with 1/2 tsp of sesame seeds, 2 tsps of lemon juice, 1/2 tsp of Kashmiri chili or 1/4 tsp of cayenne mixed with 1/4 tsp of paprika, and 1/4 tsp of sugar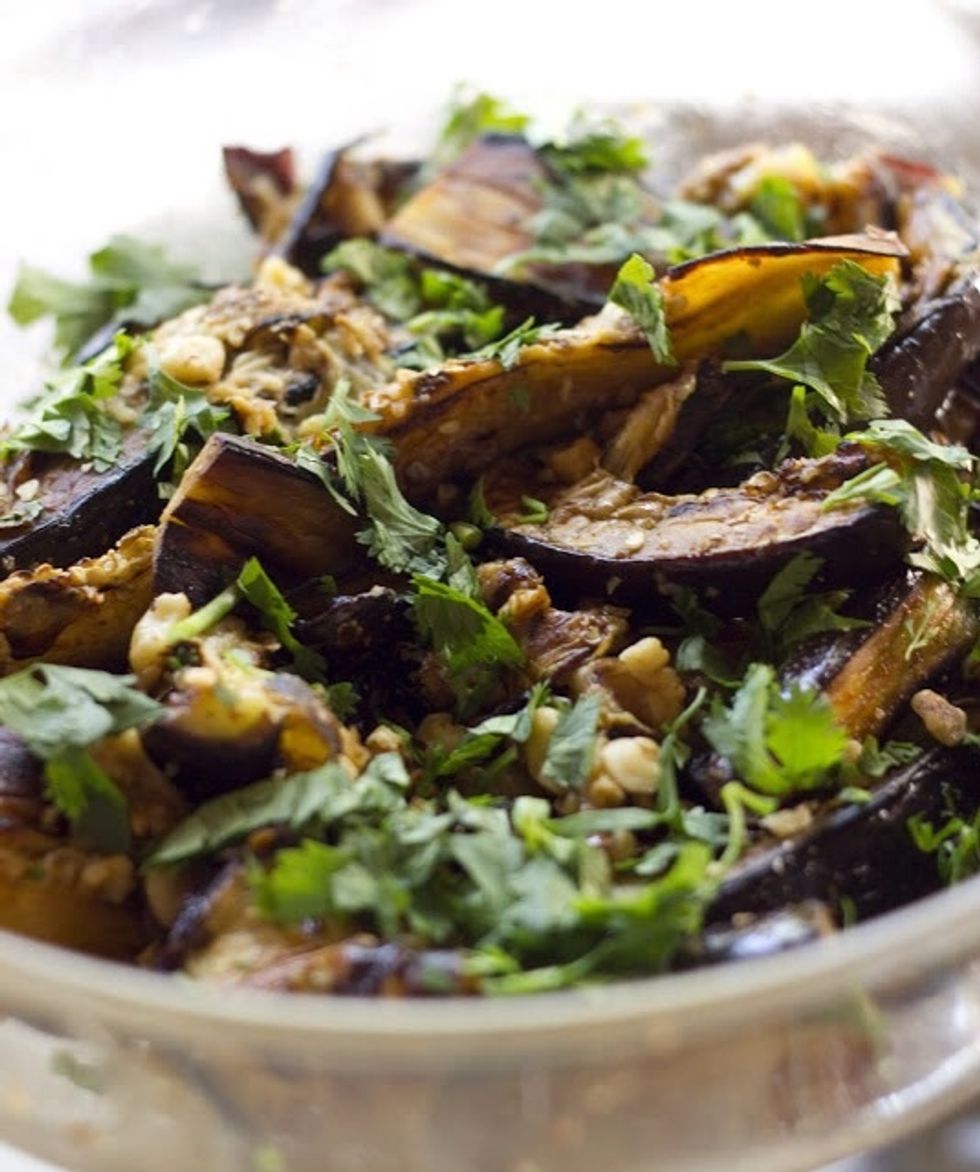 Mix everything together well until all the spices are blended in. Scatter 3 Tbs of chopped fresh cilantro over everything and it's done. Enjoy.
1.0 Large eggplant
4.0tsp Kosher salt
4.0Tbsp Sesame oil
2.0Tbsp Chopped walnuts
1/2tsp Sesame seeds
2.0tsp Lemon juice
1/2tsp Kashmiri chili
1/4tsp Sugar
3.0Tbsp Chopped fresh cilantro
Kathy Gori
Screenwriter, long time Indian cook, lover of Indian foods, Saturday morning Cartoon voice. For more recipes visit my website www.thecolorsofindiancooking.com