How to make indian curry chicken
A delicious Indian cuisine that's sure to warm your tummy!
30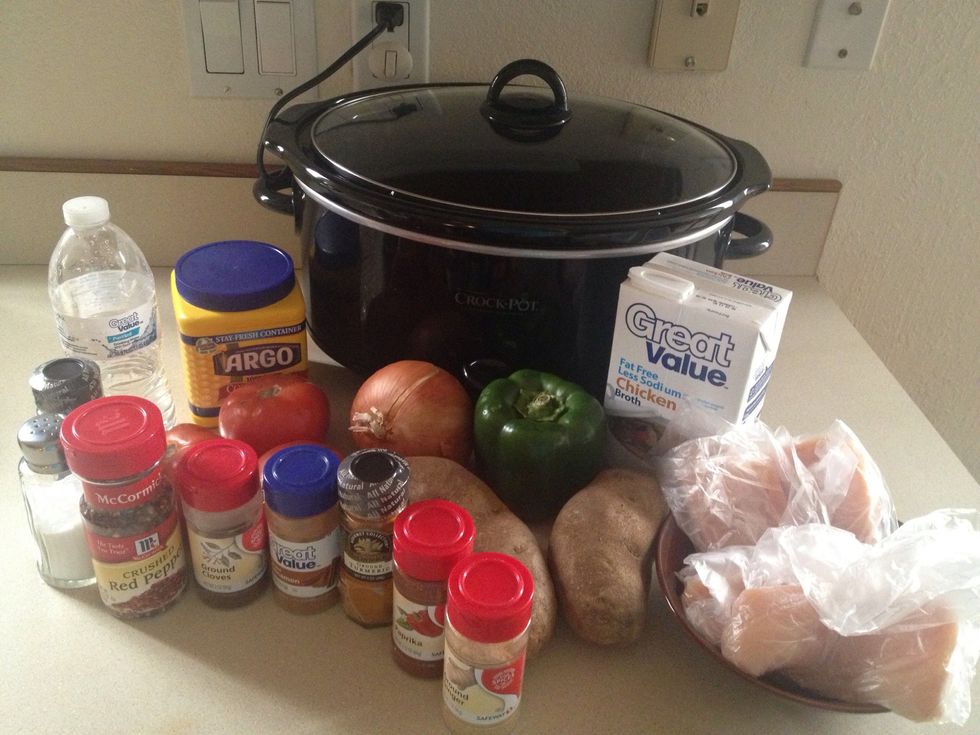 Gather your ingredients!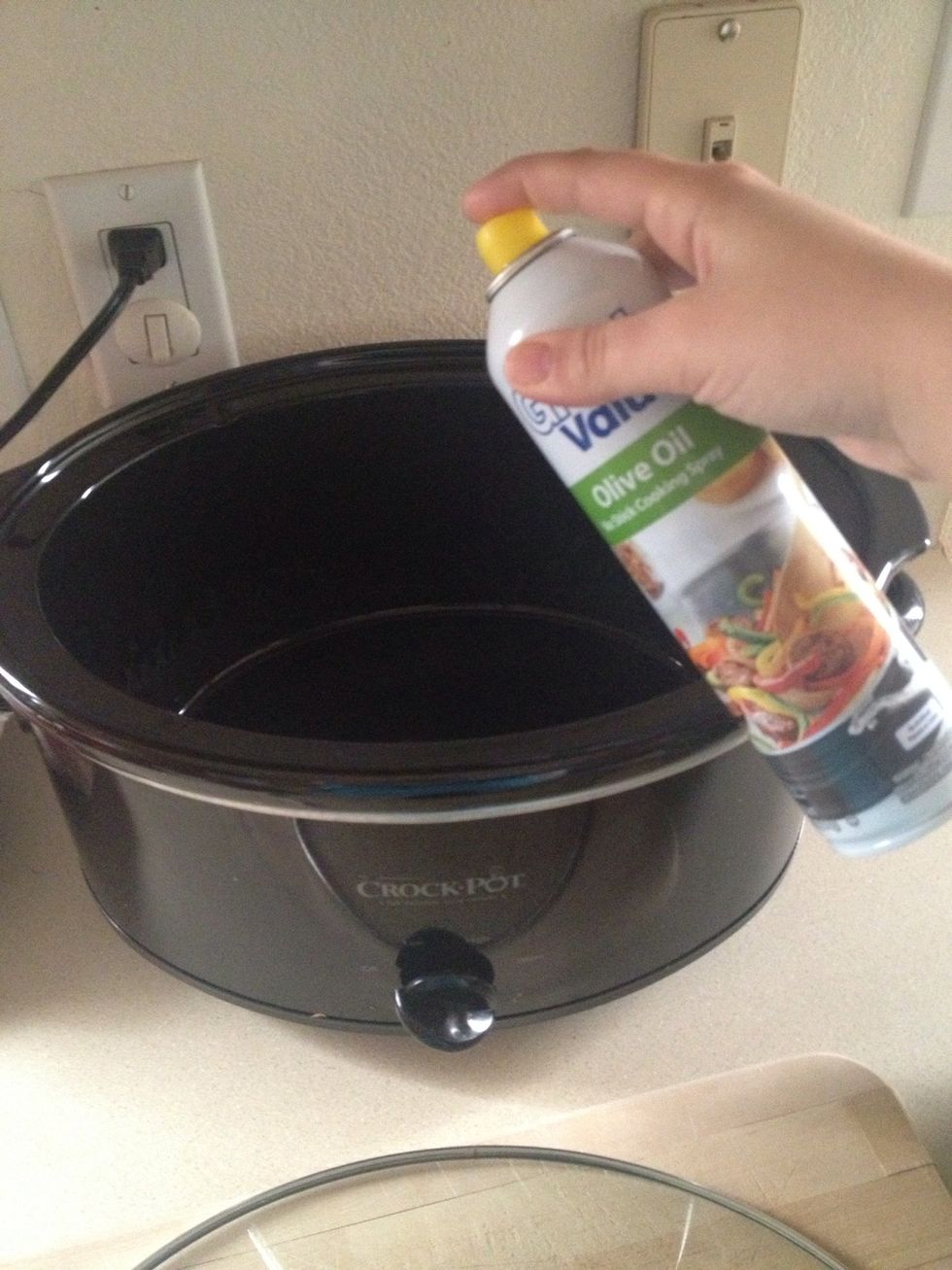 Spray the crock pot with nonsticking spray.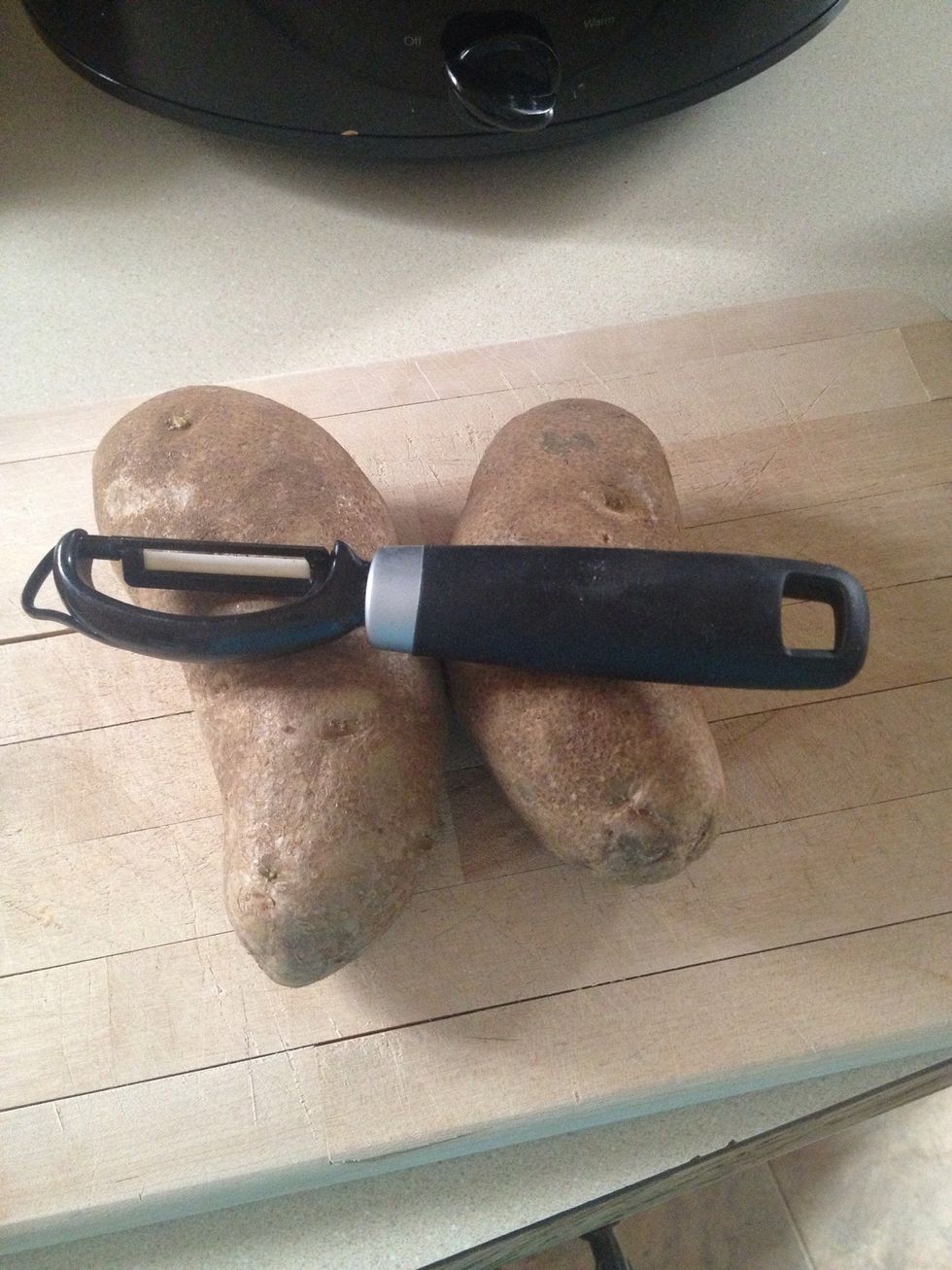 Peel the potatoes.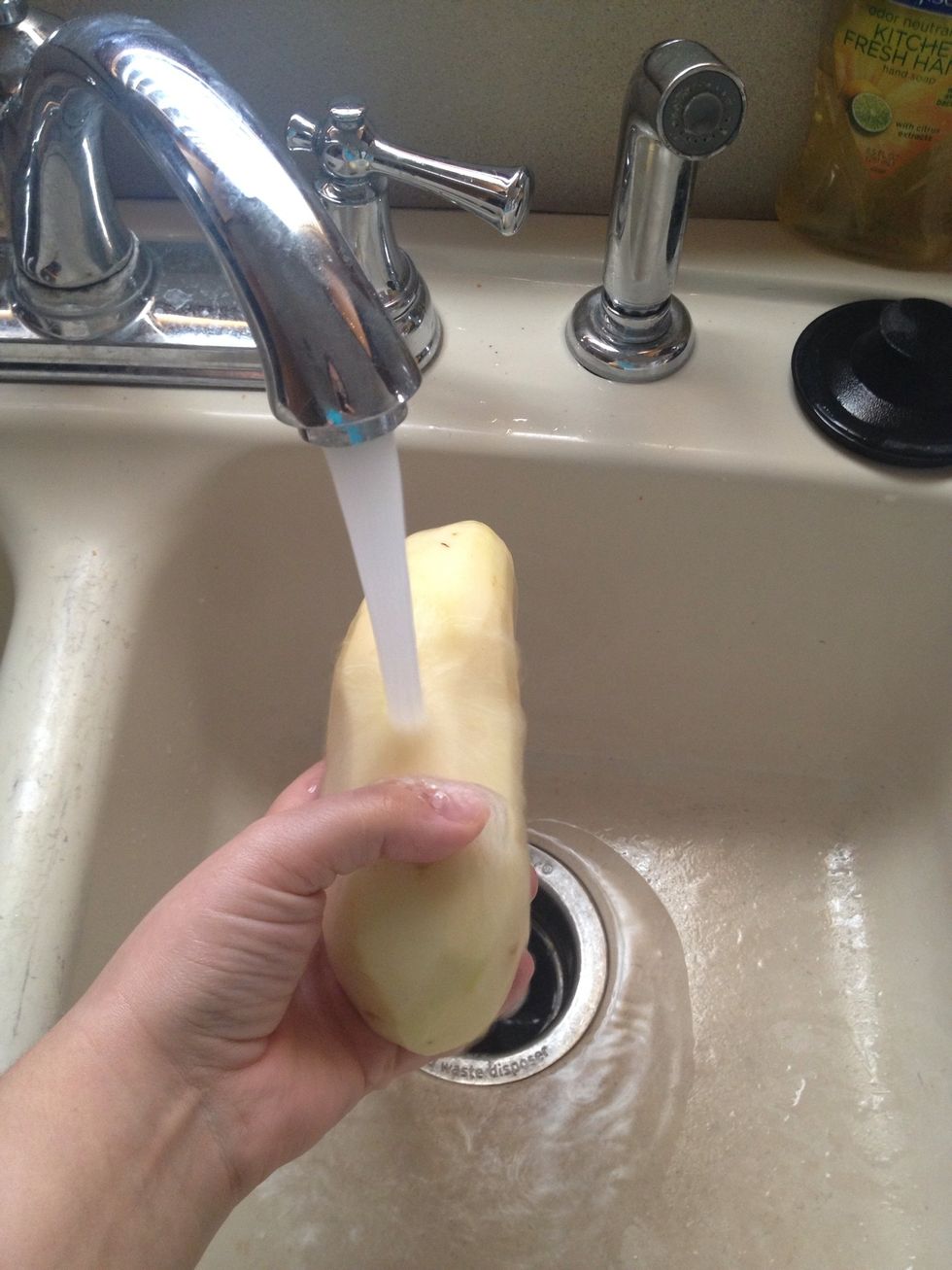 Wash the potatoes.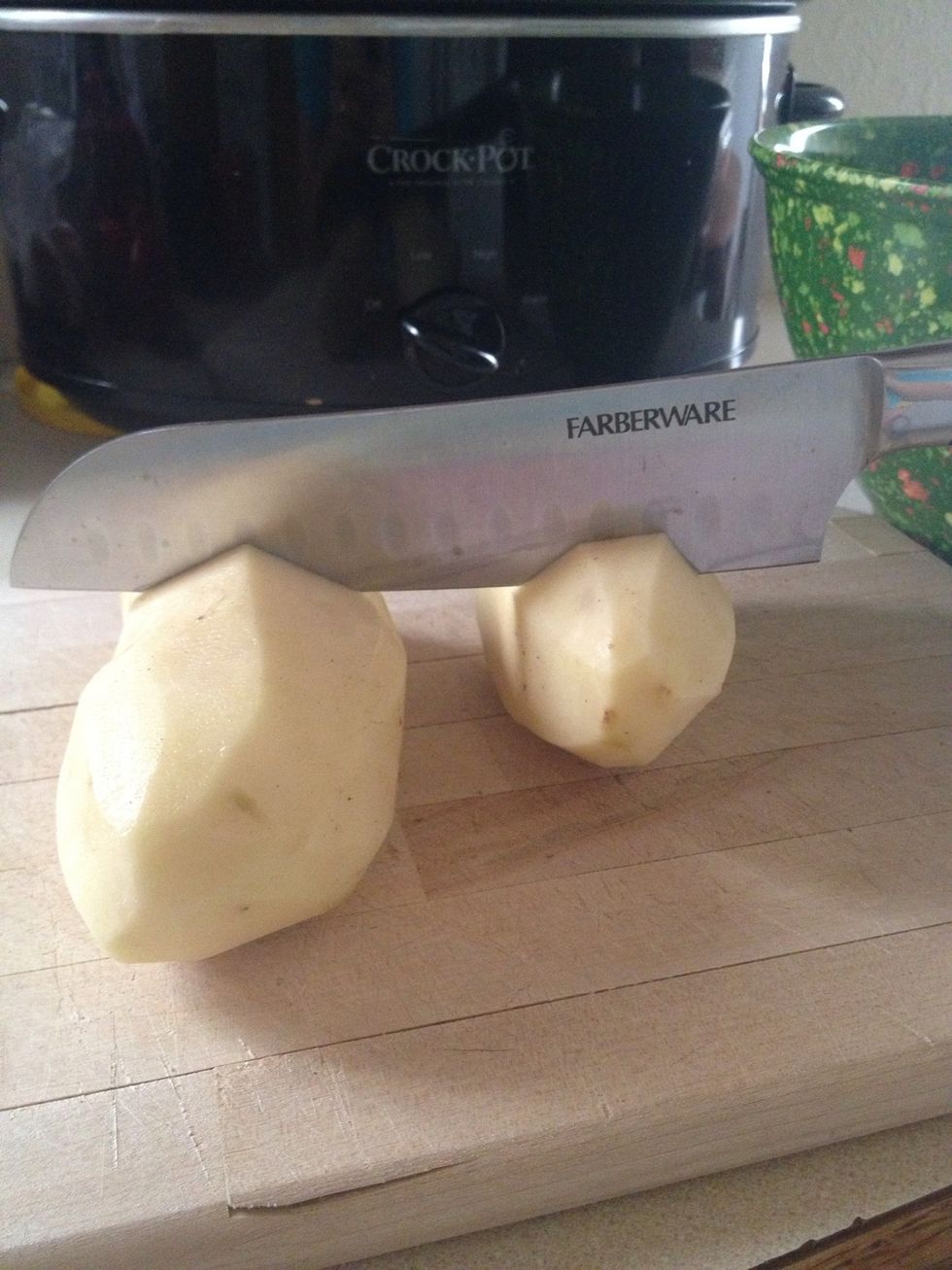 Chop the potatoes into 1 inch cubes.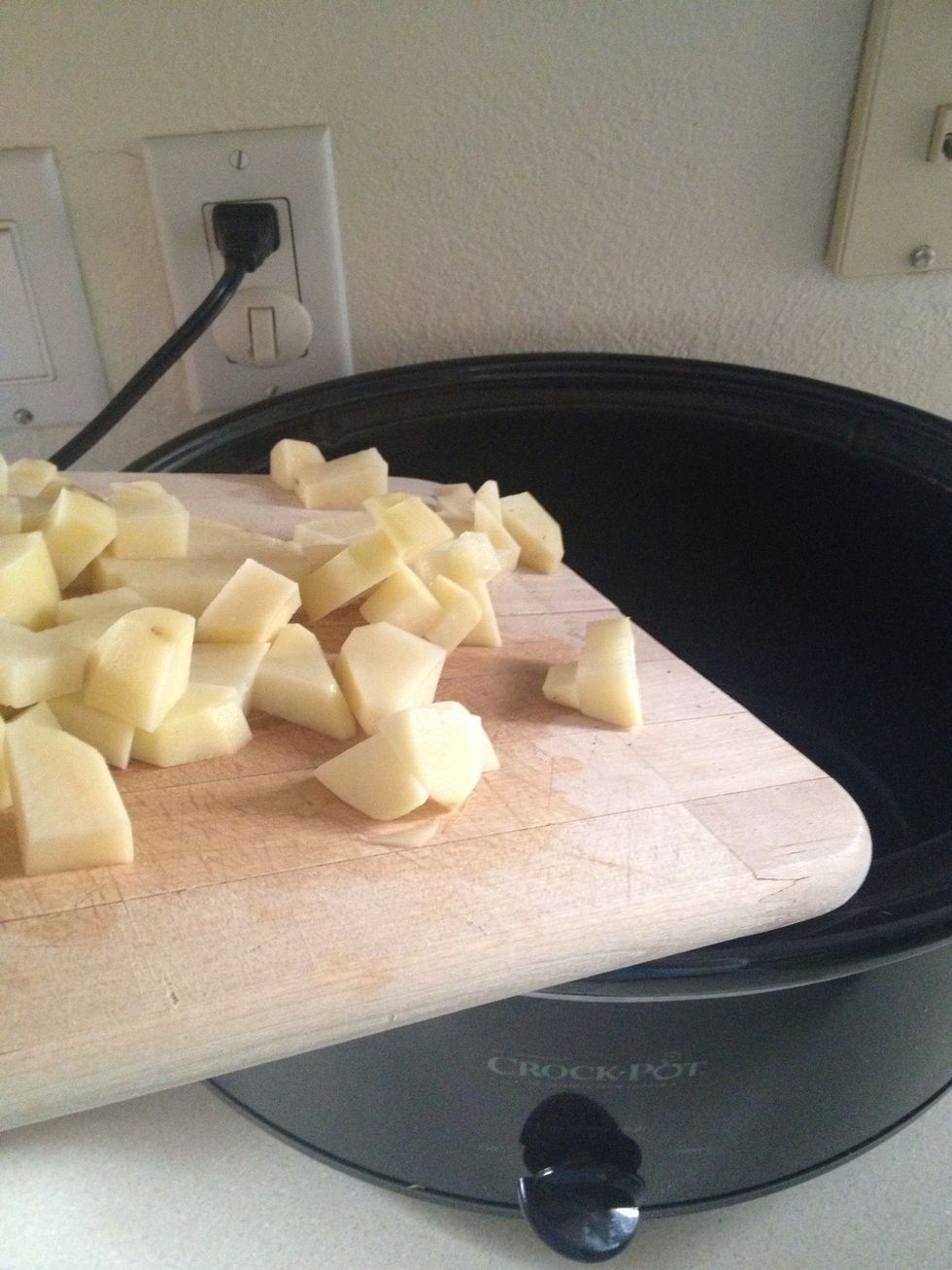 Place inside the crockpot.
Slice the pepper into four sections and clean the seeds out.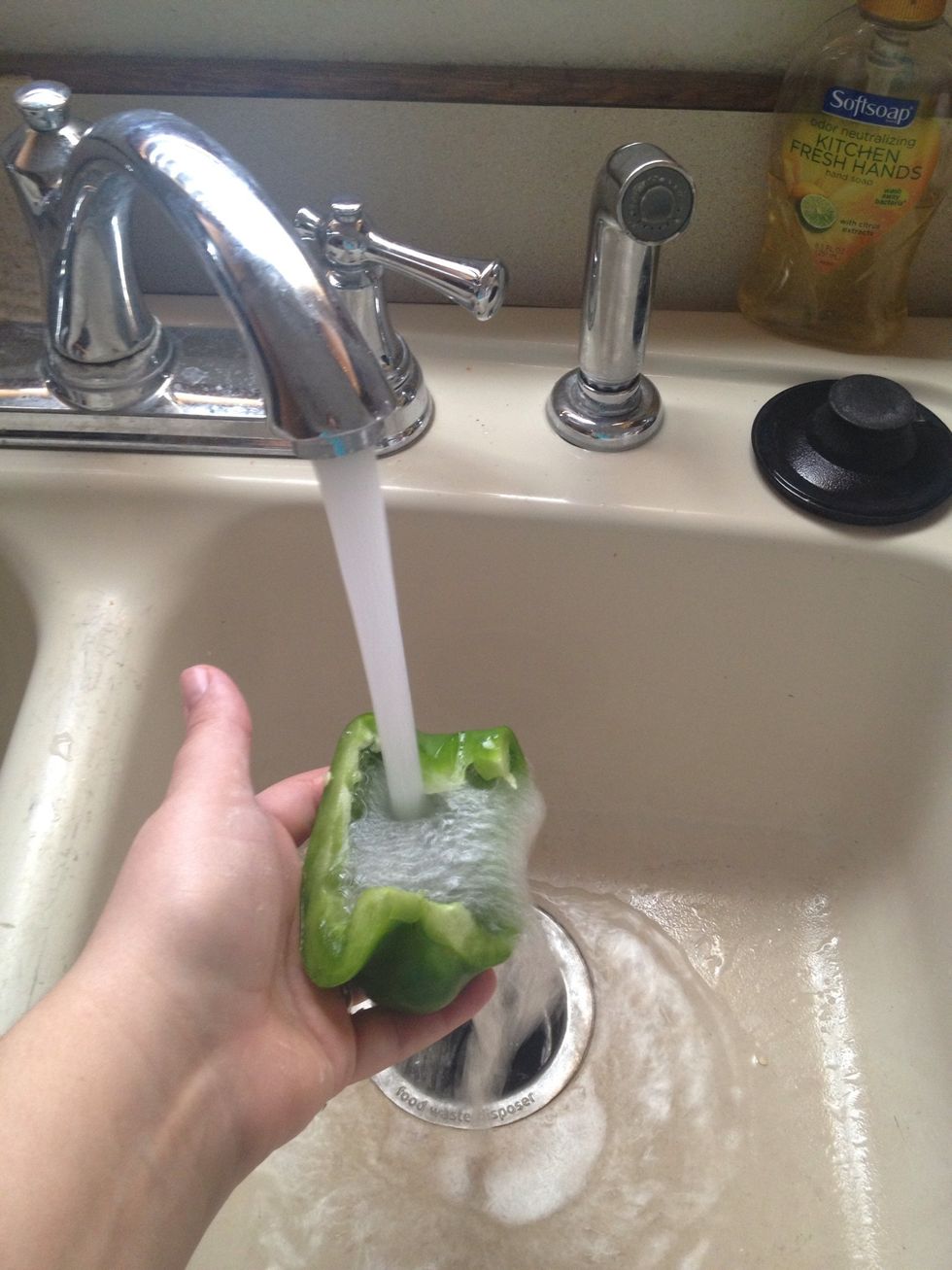 Wash the peppers.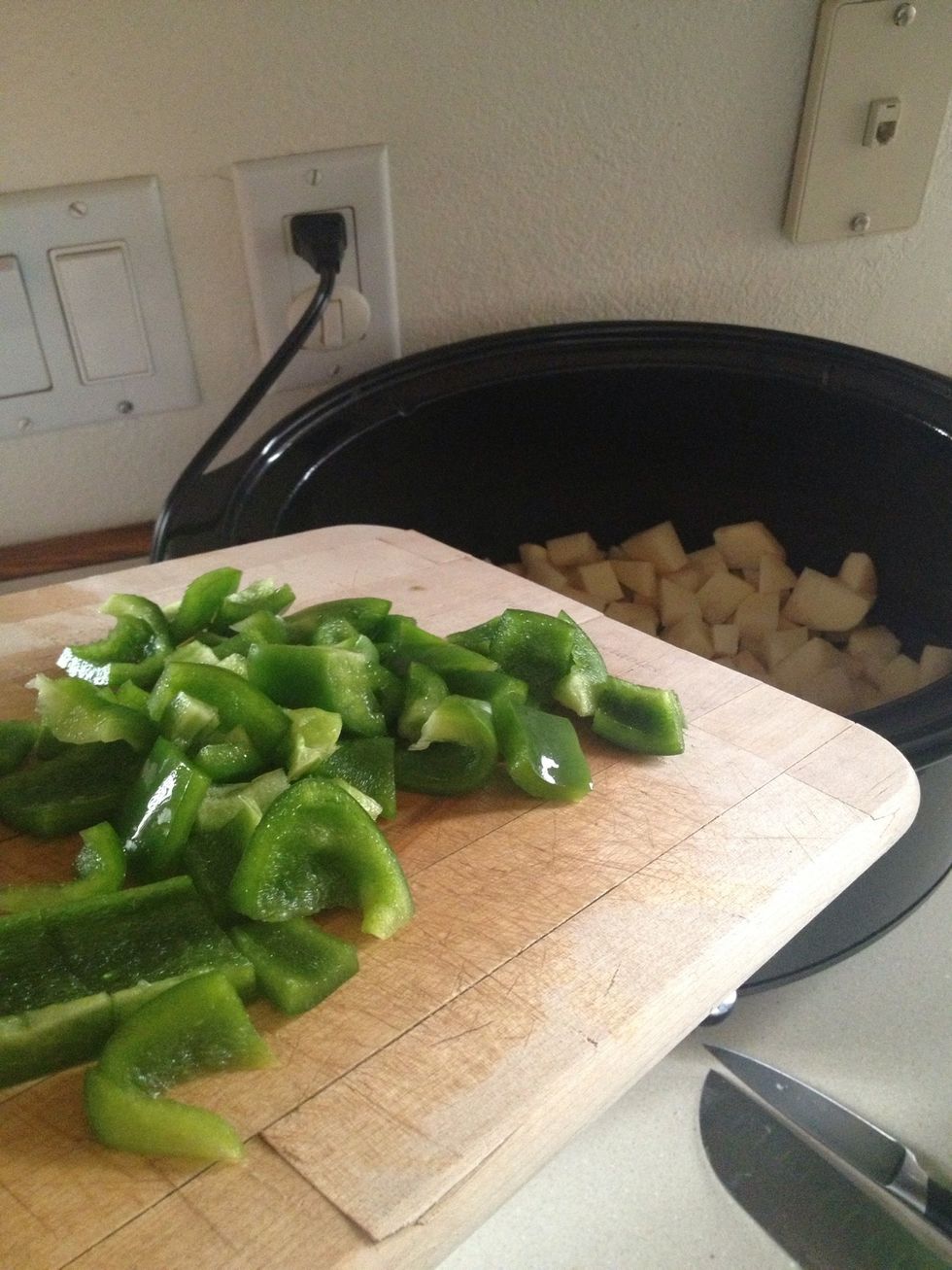 Chop into 1 inch pieces and add to the crockpot.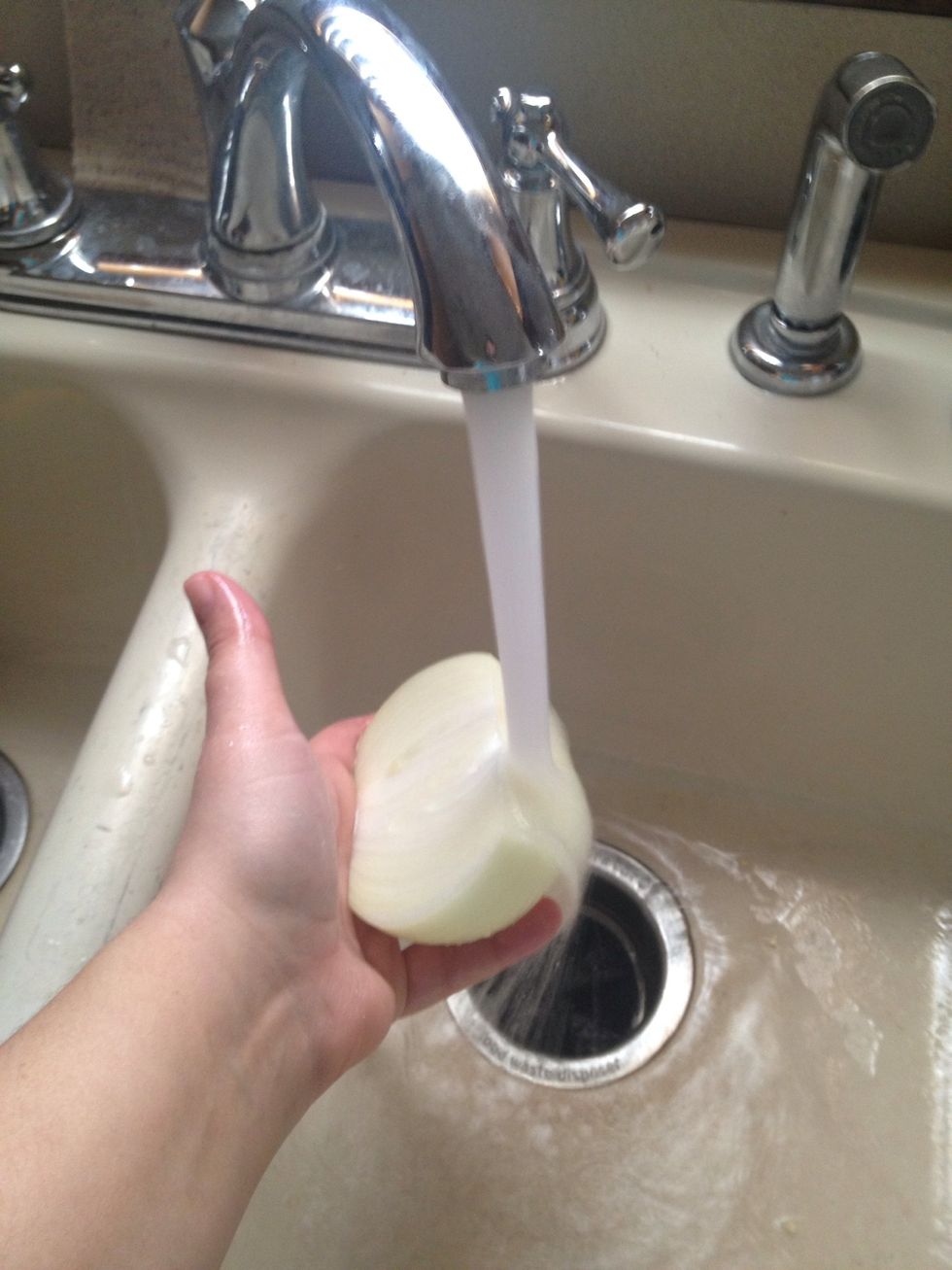 Peel the onion and cut in half. Wash under cold water.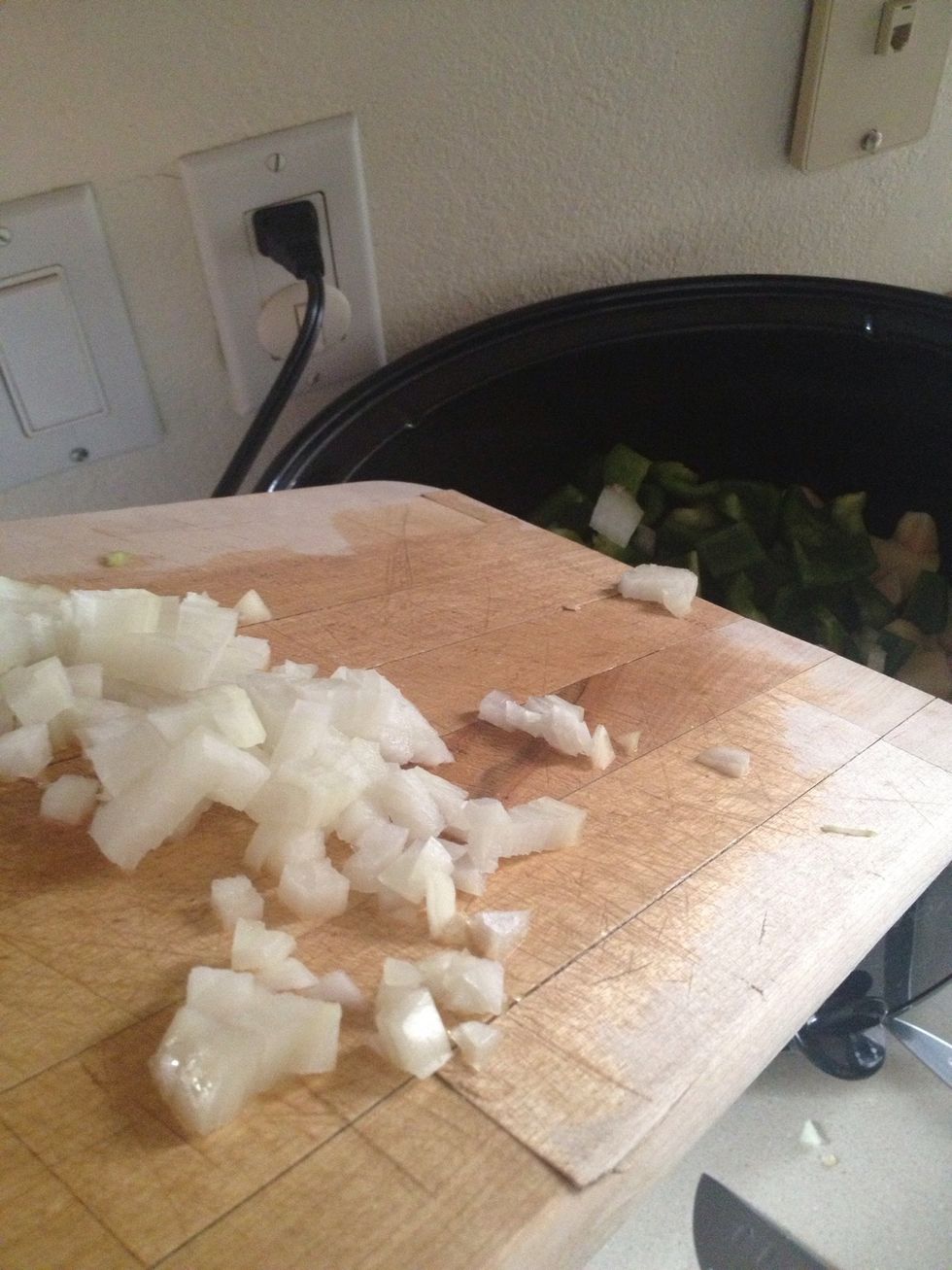 Dice the onion and add into the crockpot.
Cut the chicken into 1 inch chunks.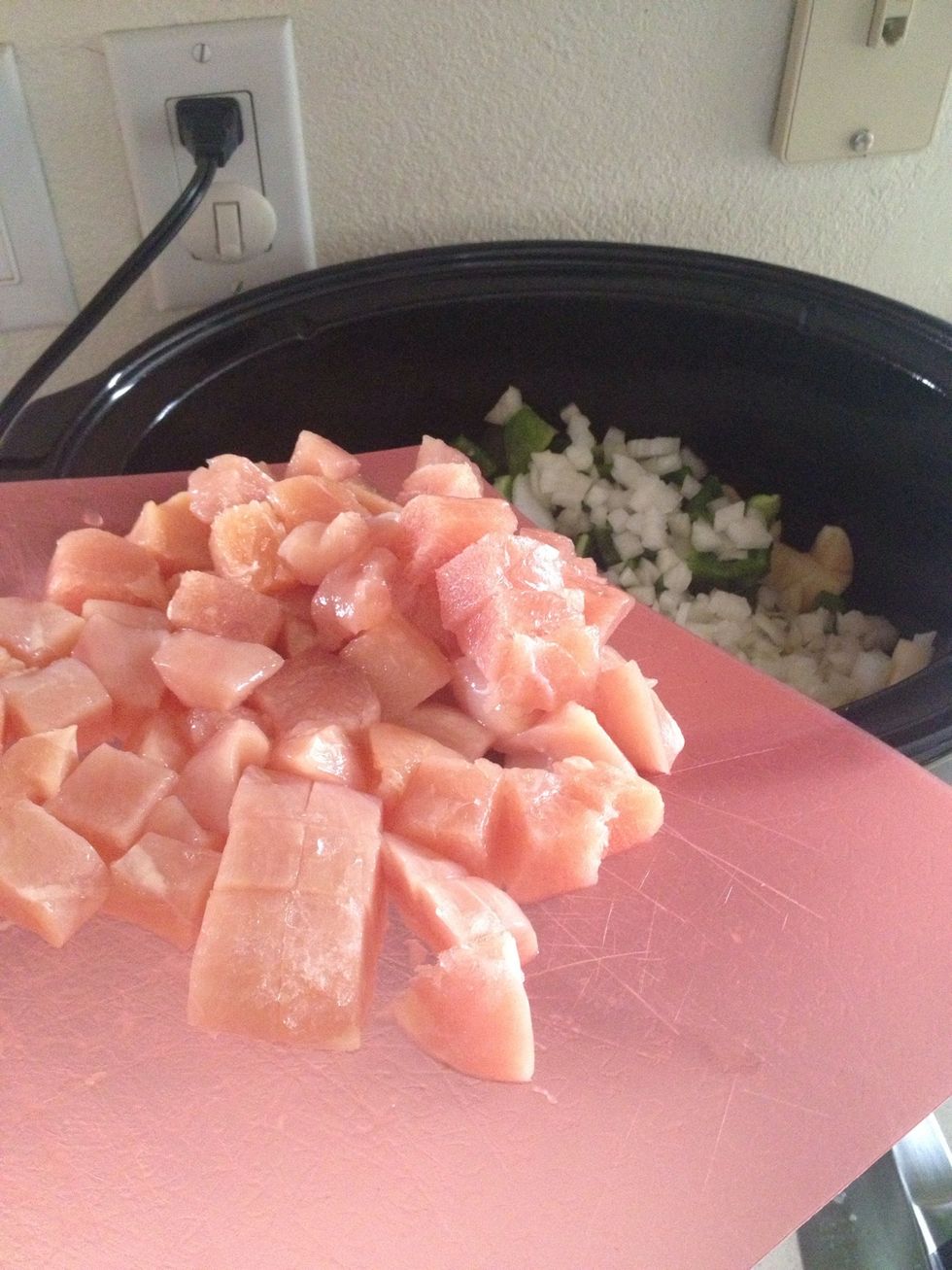 Place into the crockpot.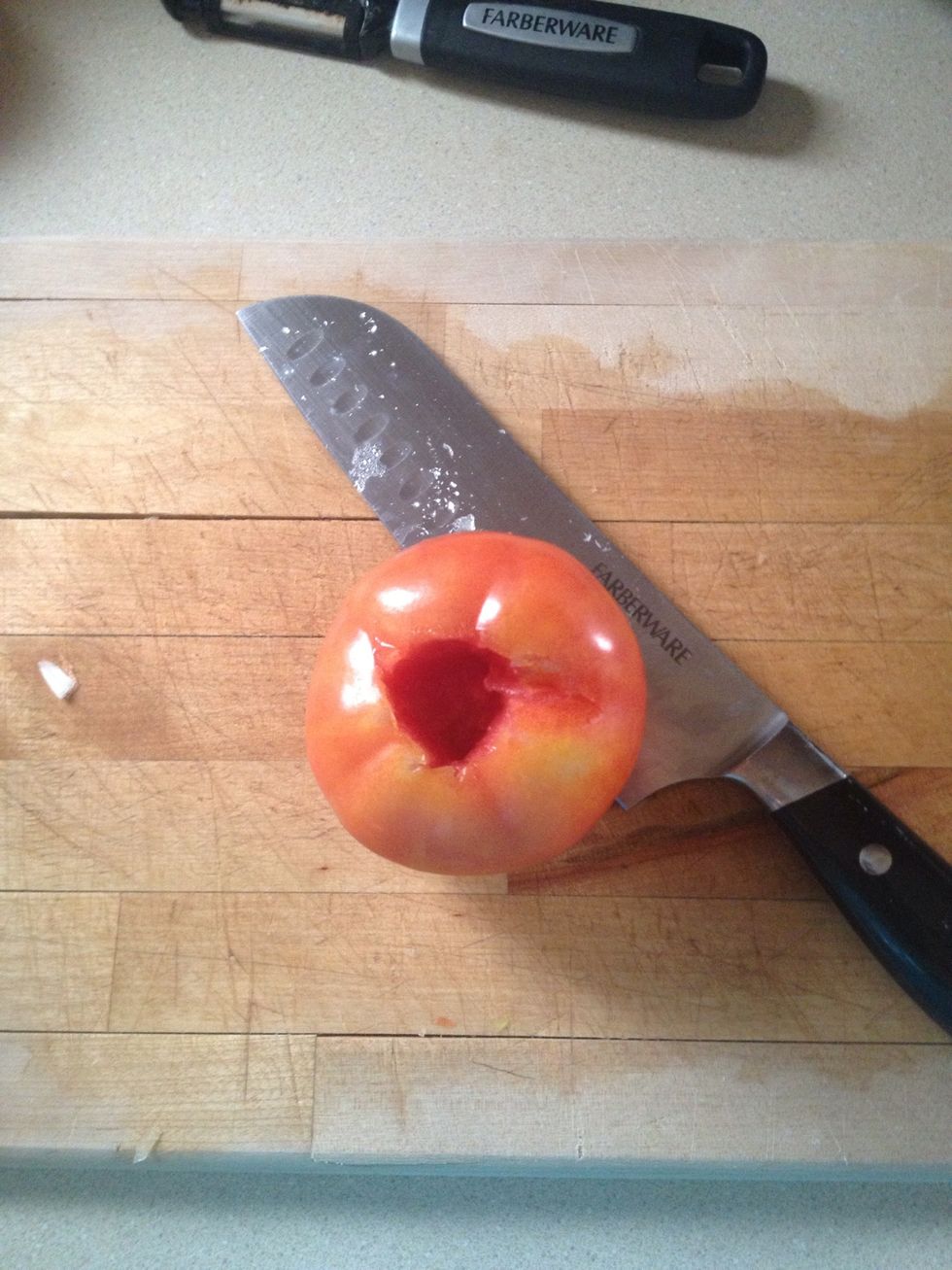 Dice 1 1/2 cups worth of tomatoes.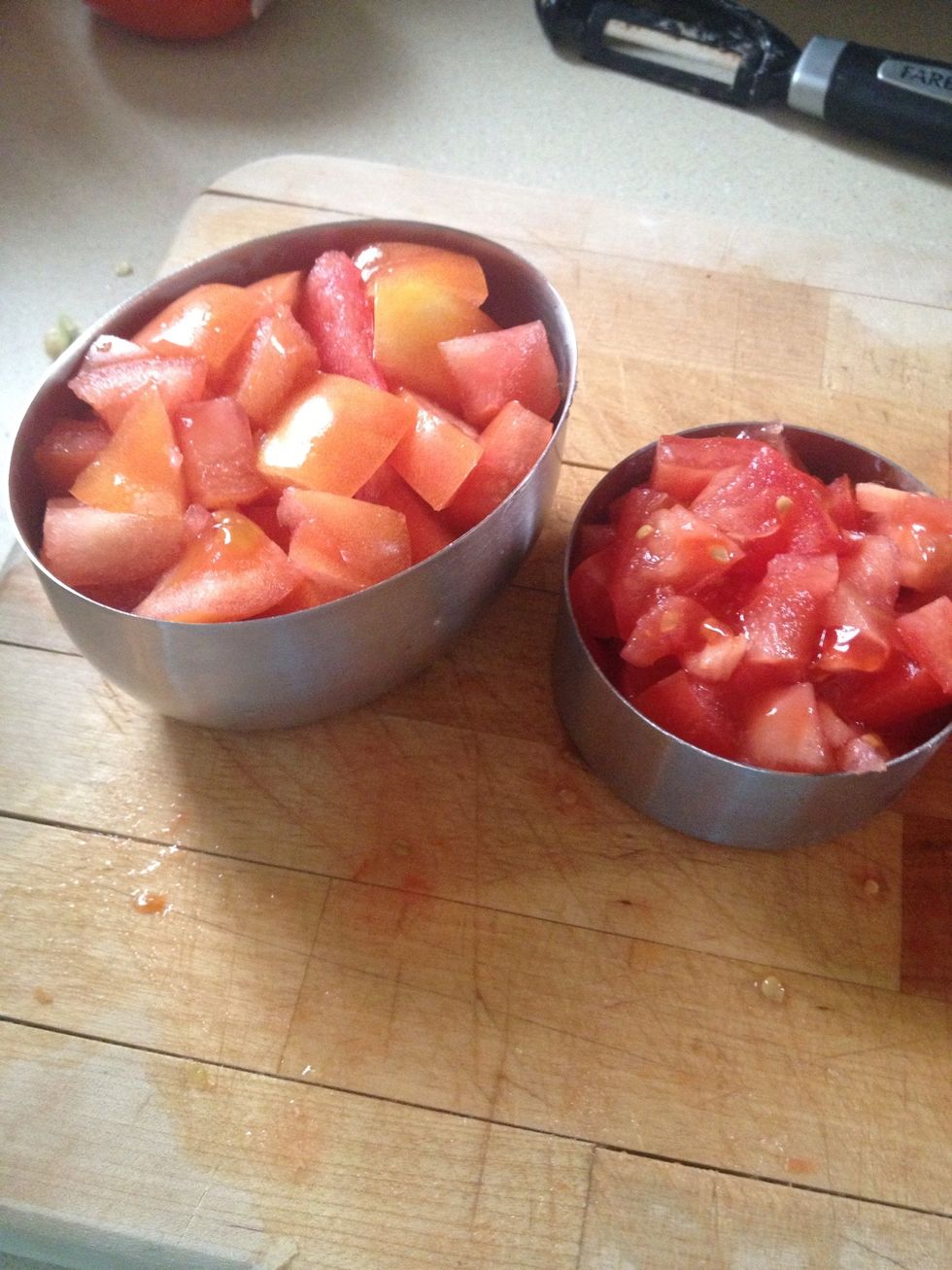 Make them bigger chunks.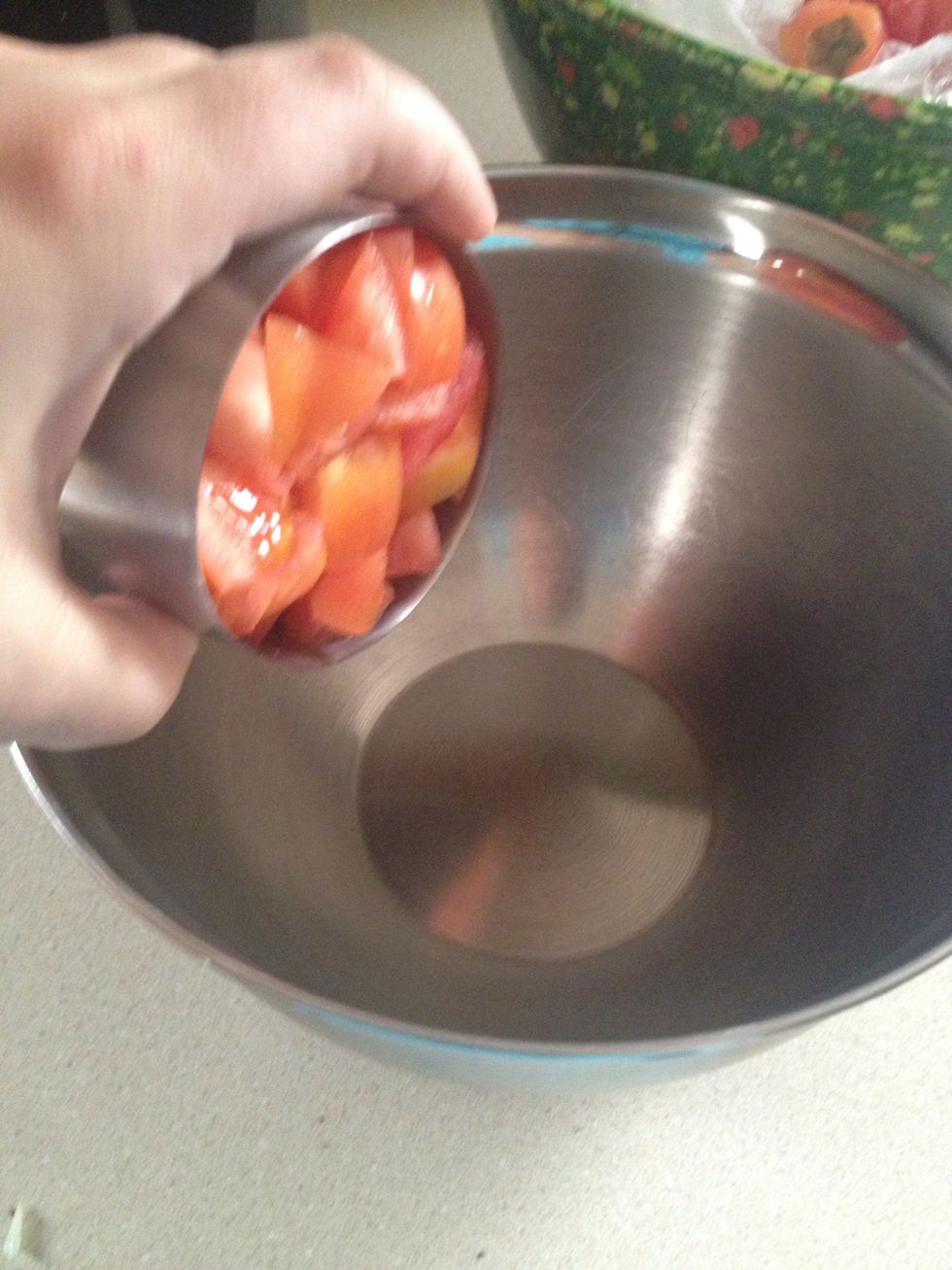 Place into a medium bowl.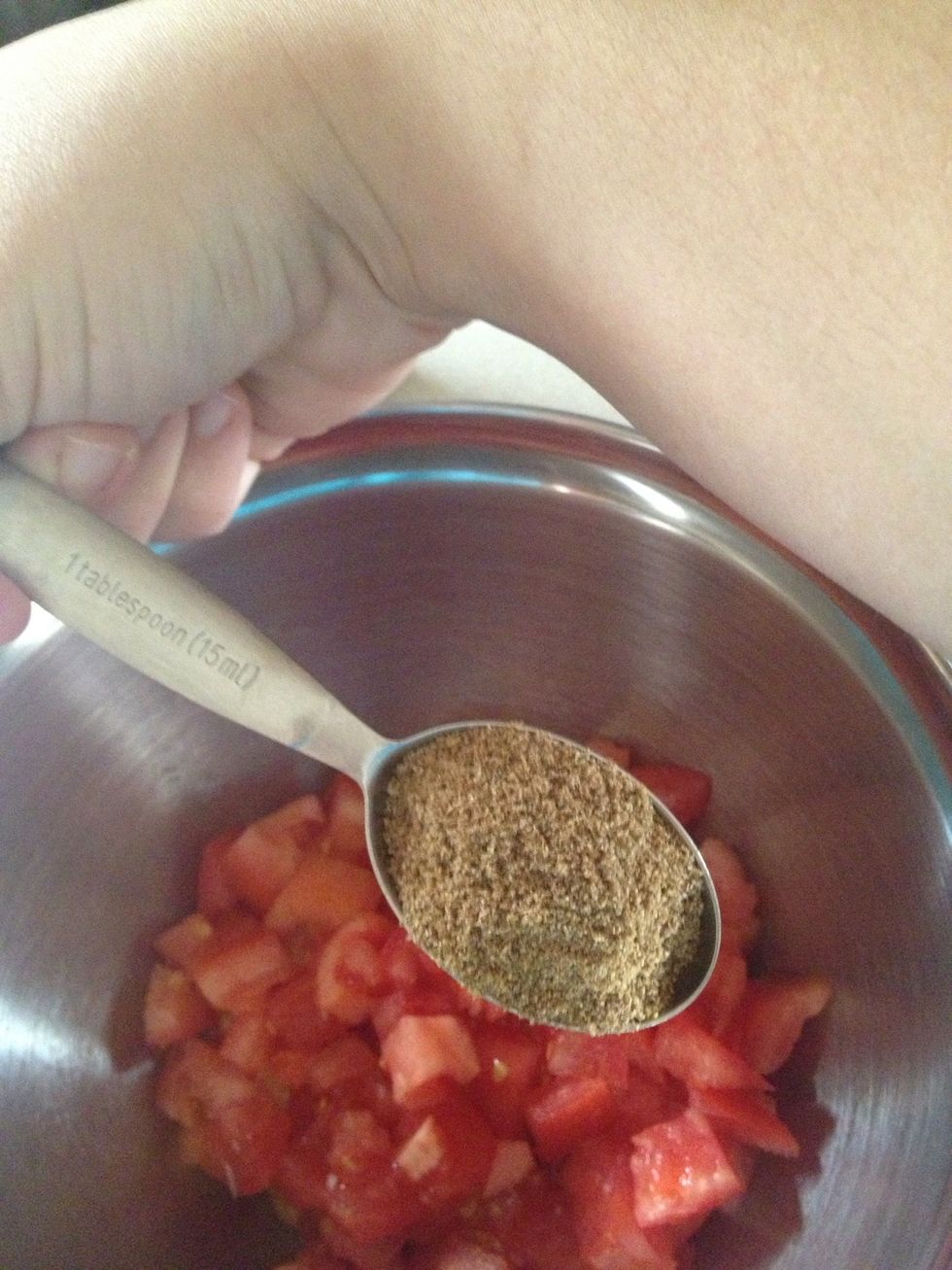 Add 1 tablespoon of ground coriander.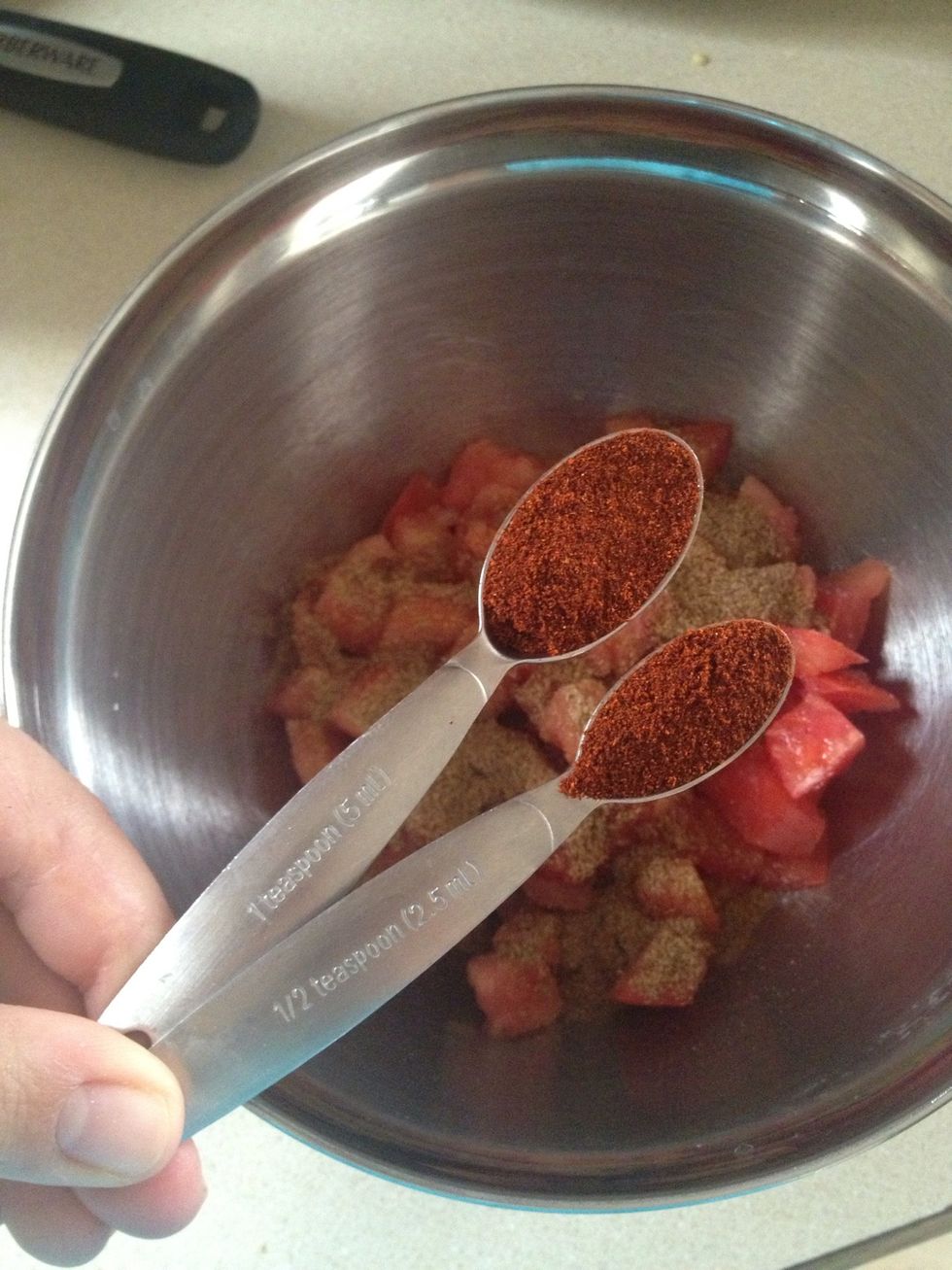 Add 1 1/2 teaspoons of paprika.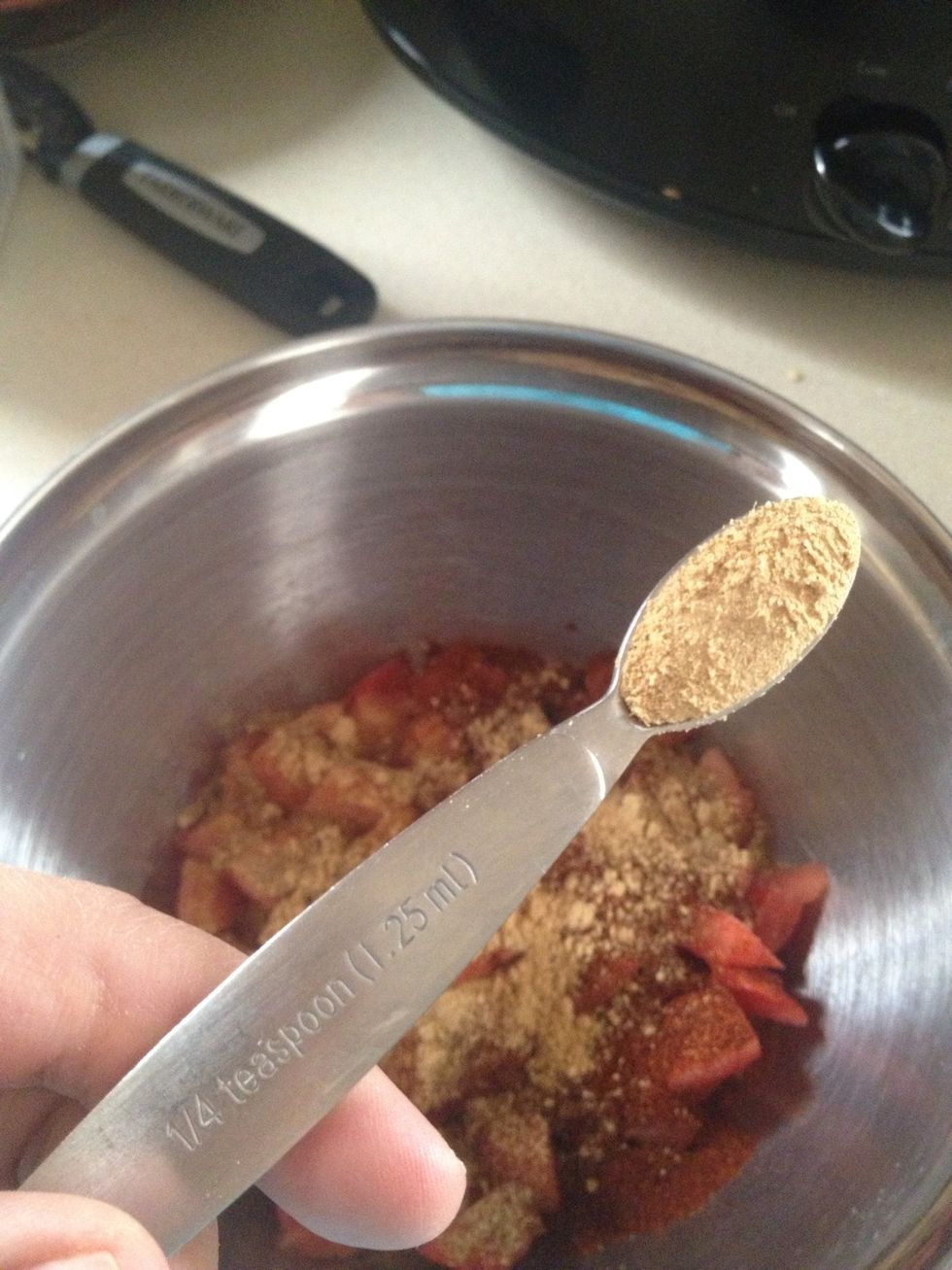 Add 1/4 teaspoon of ground ginger. You can also grate 1 teaspoon of fresh ginger instead if you prefer.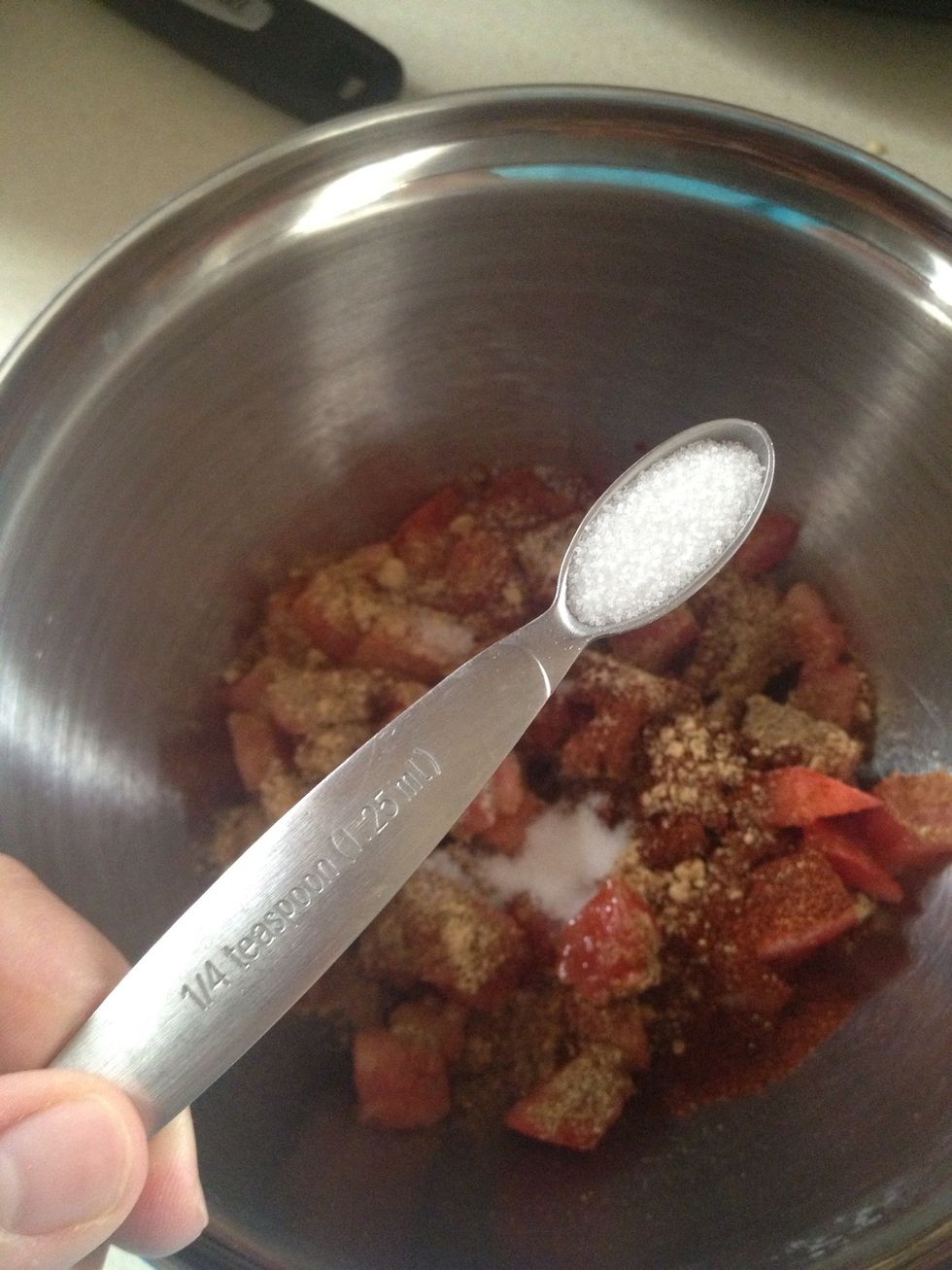 Add 1/4 teaspoon of salt.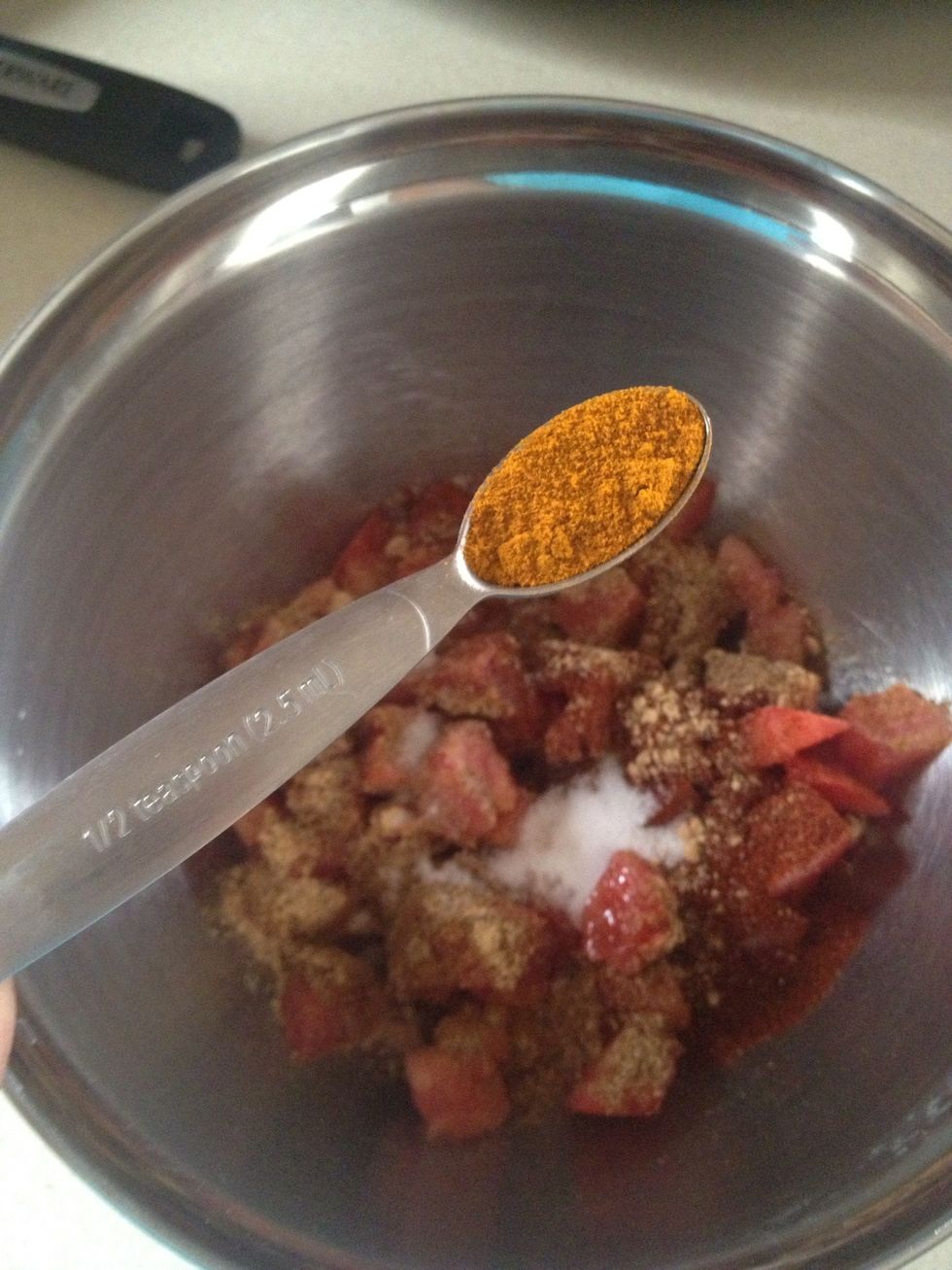 Add 1/2 teaspoon of ground turmeric.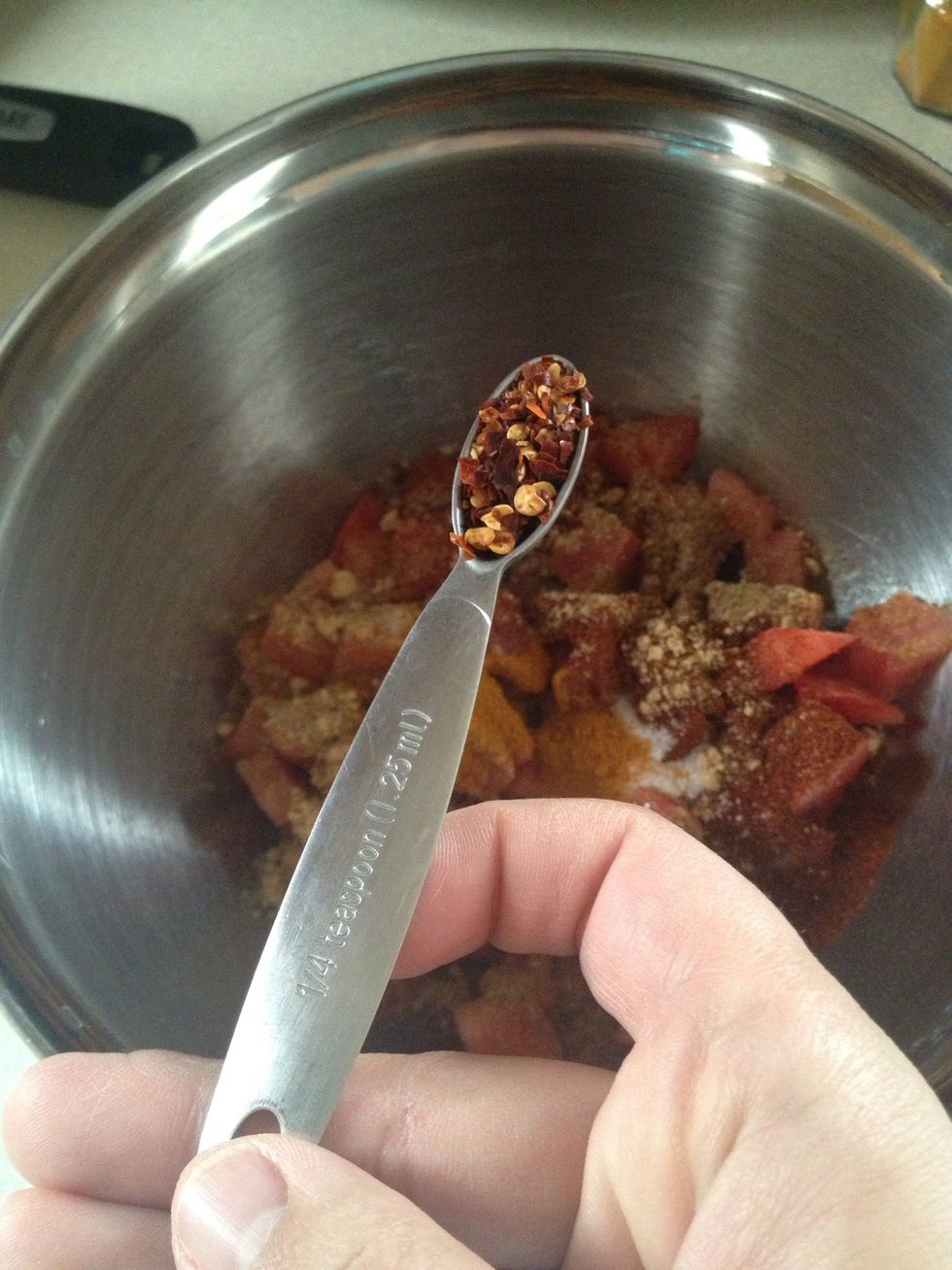 Add 1/4-1/2 teaspoon of crushed red pepper flakes depending on how spicy you like your food.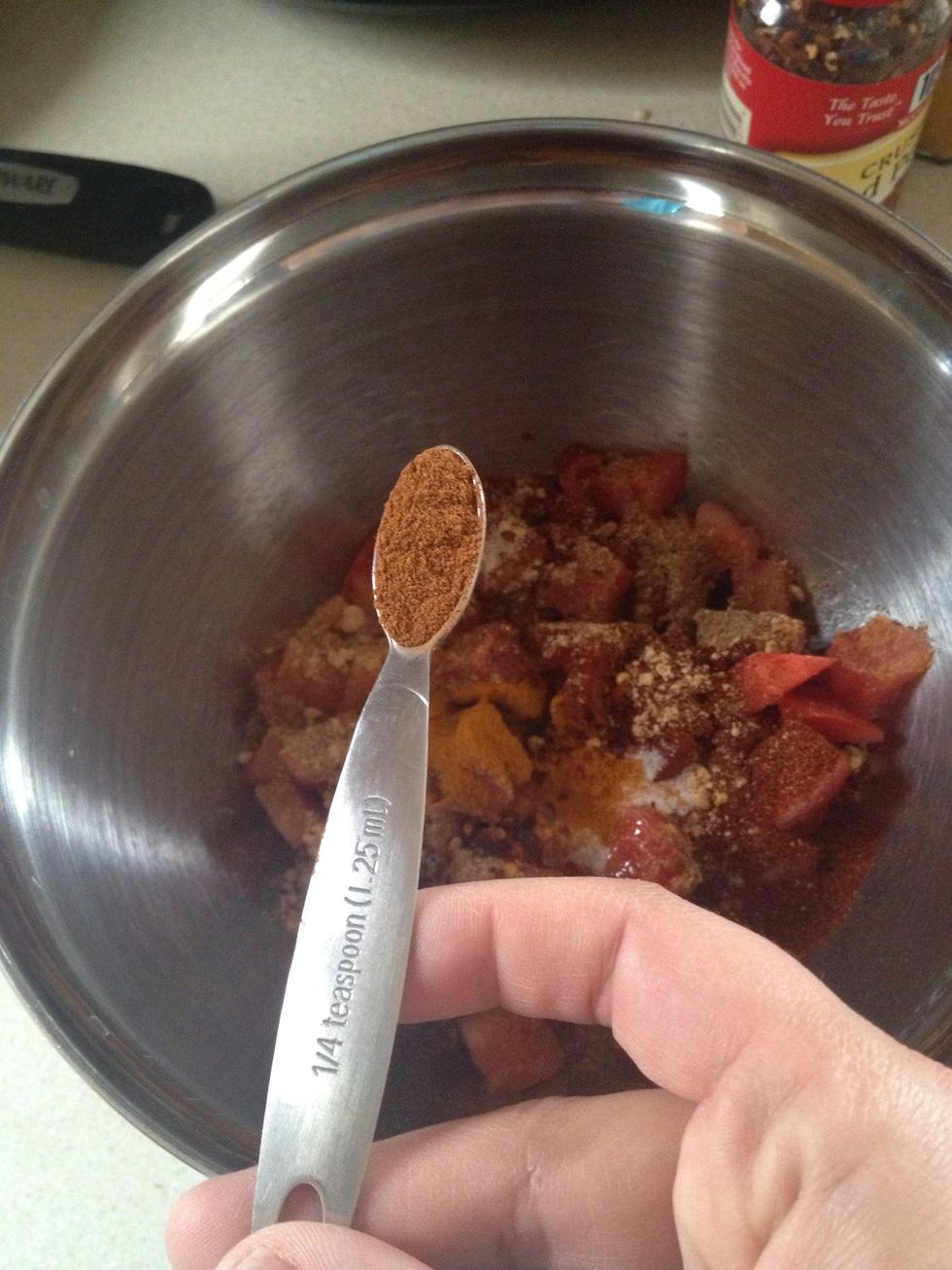 Add 1/4 teaspoon of ground cinnamon.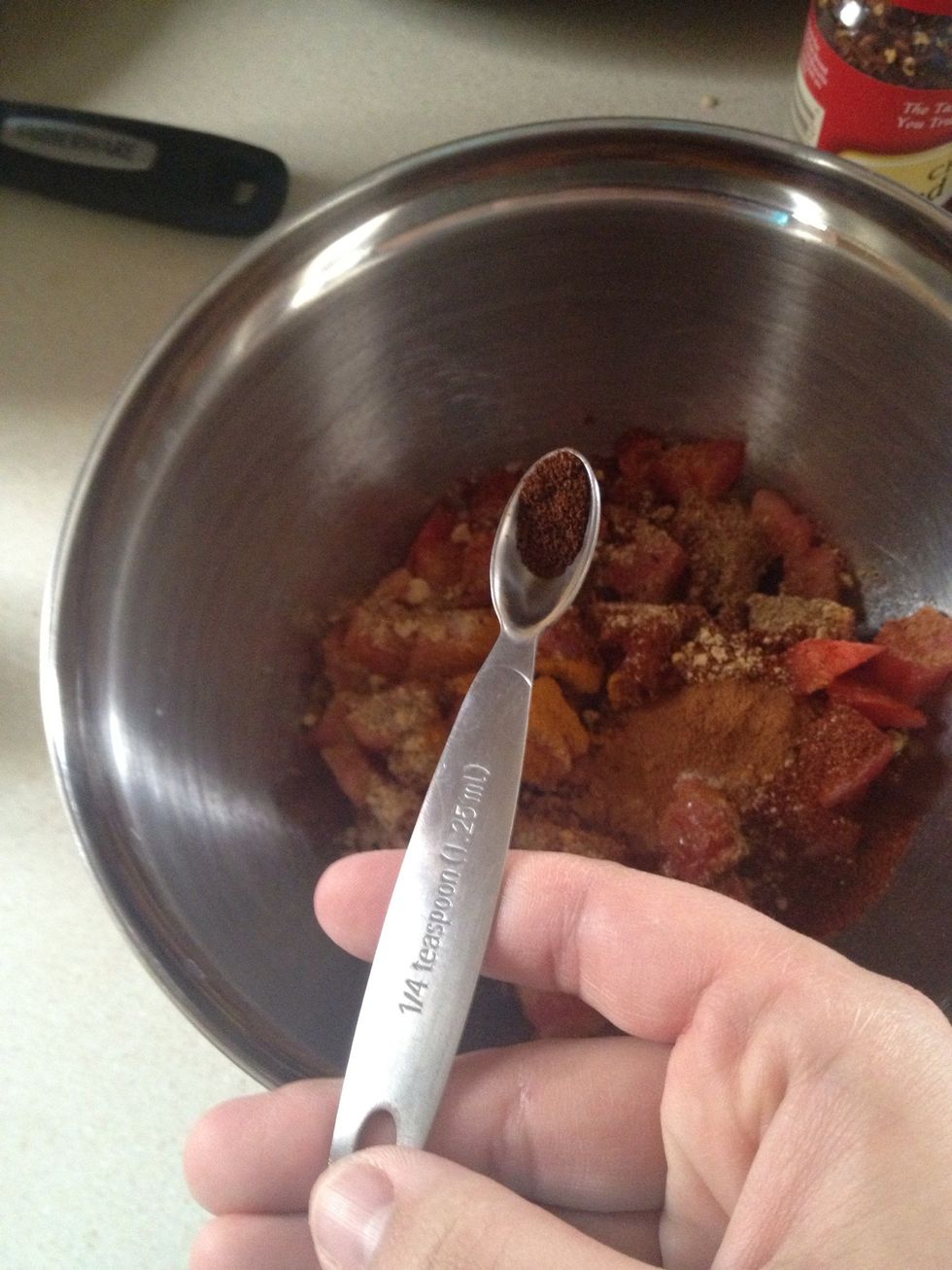 Add 1/8 teaspoon or half of the 1/4 teaspoon of ground cloves.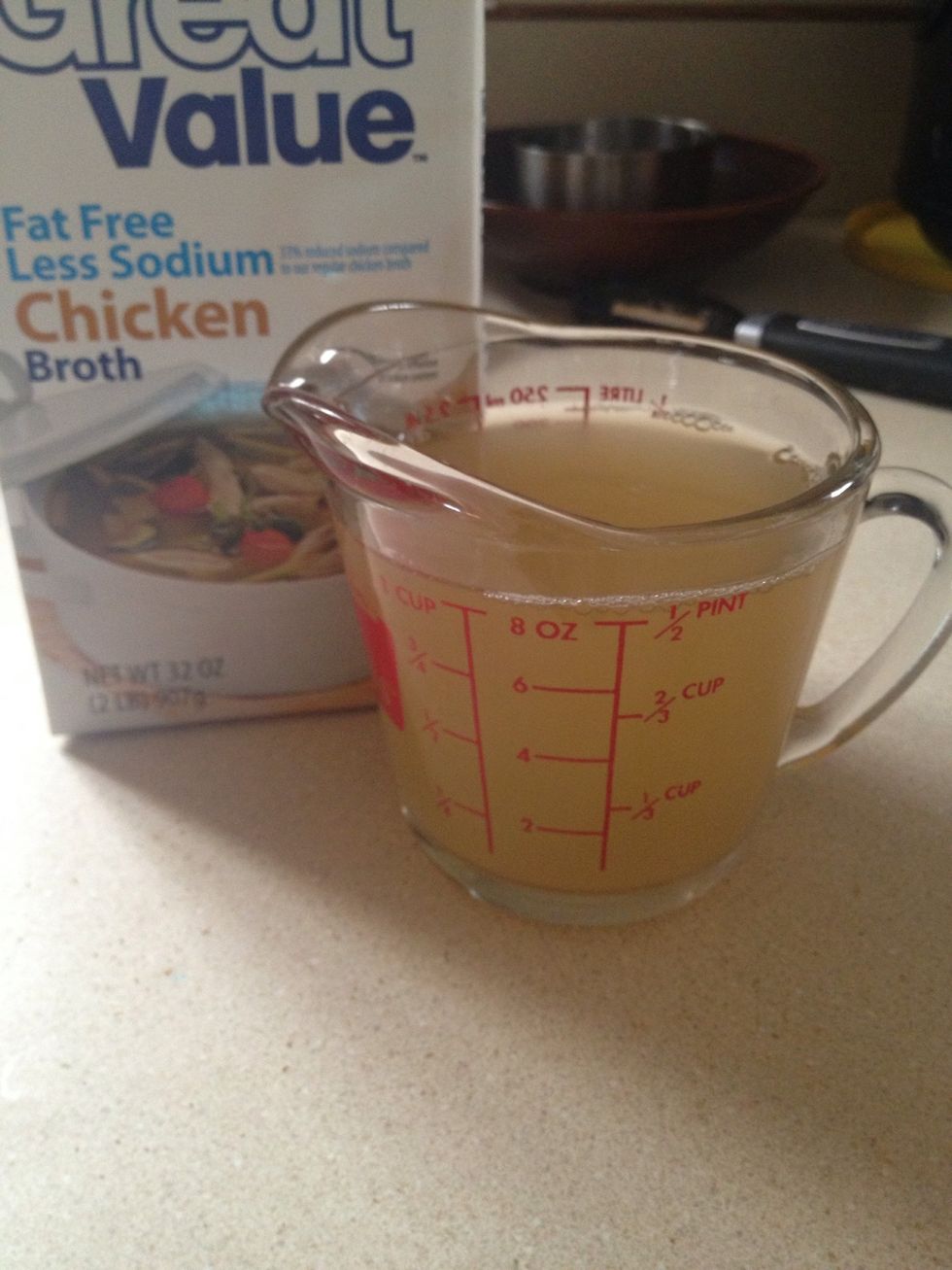 Measure 1 cup of chicken broth.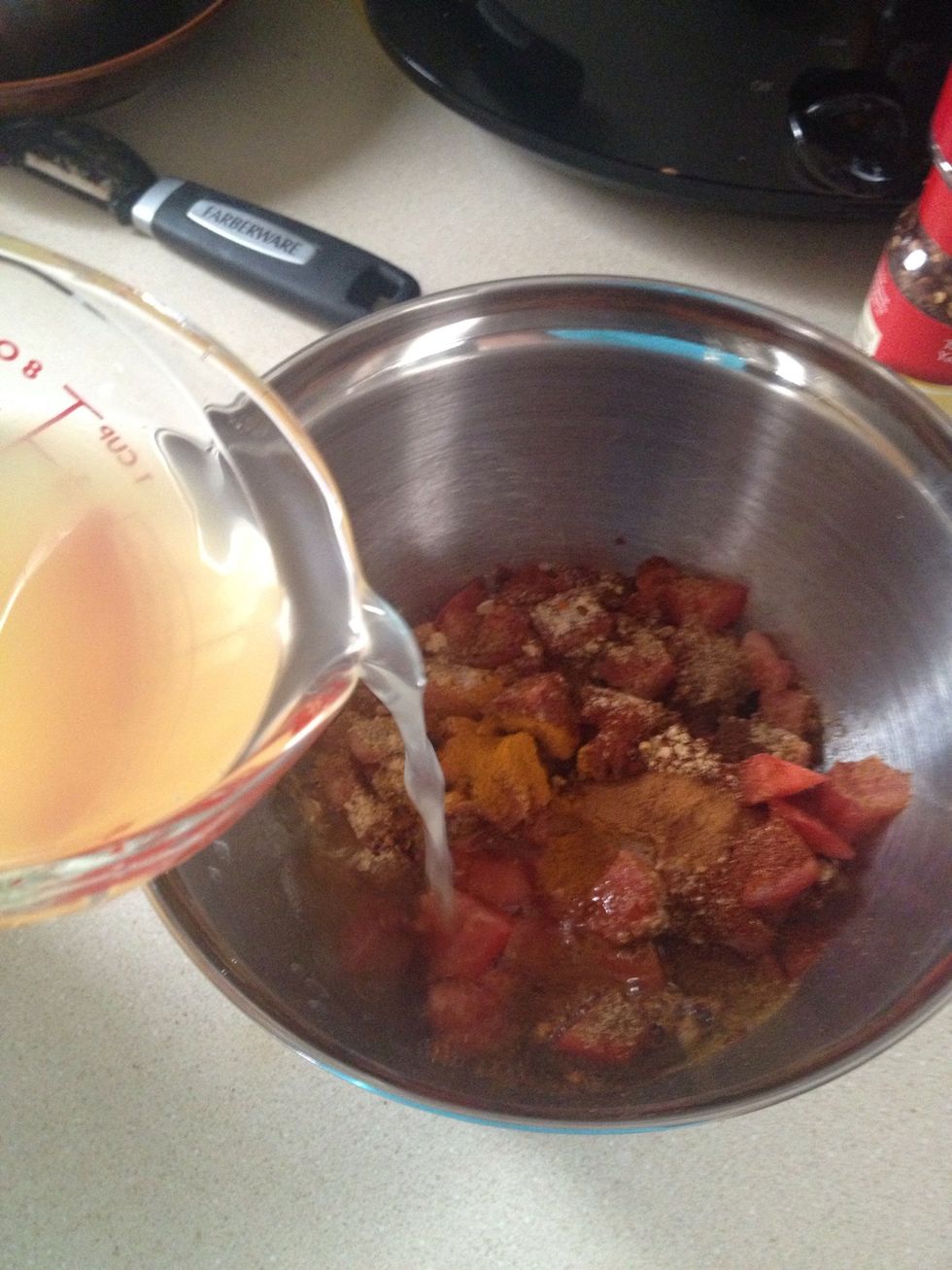 Add to the tomatoes and spices.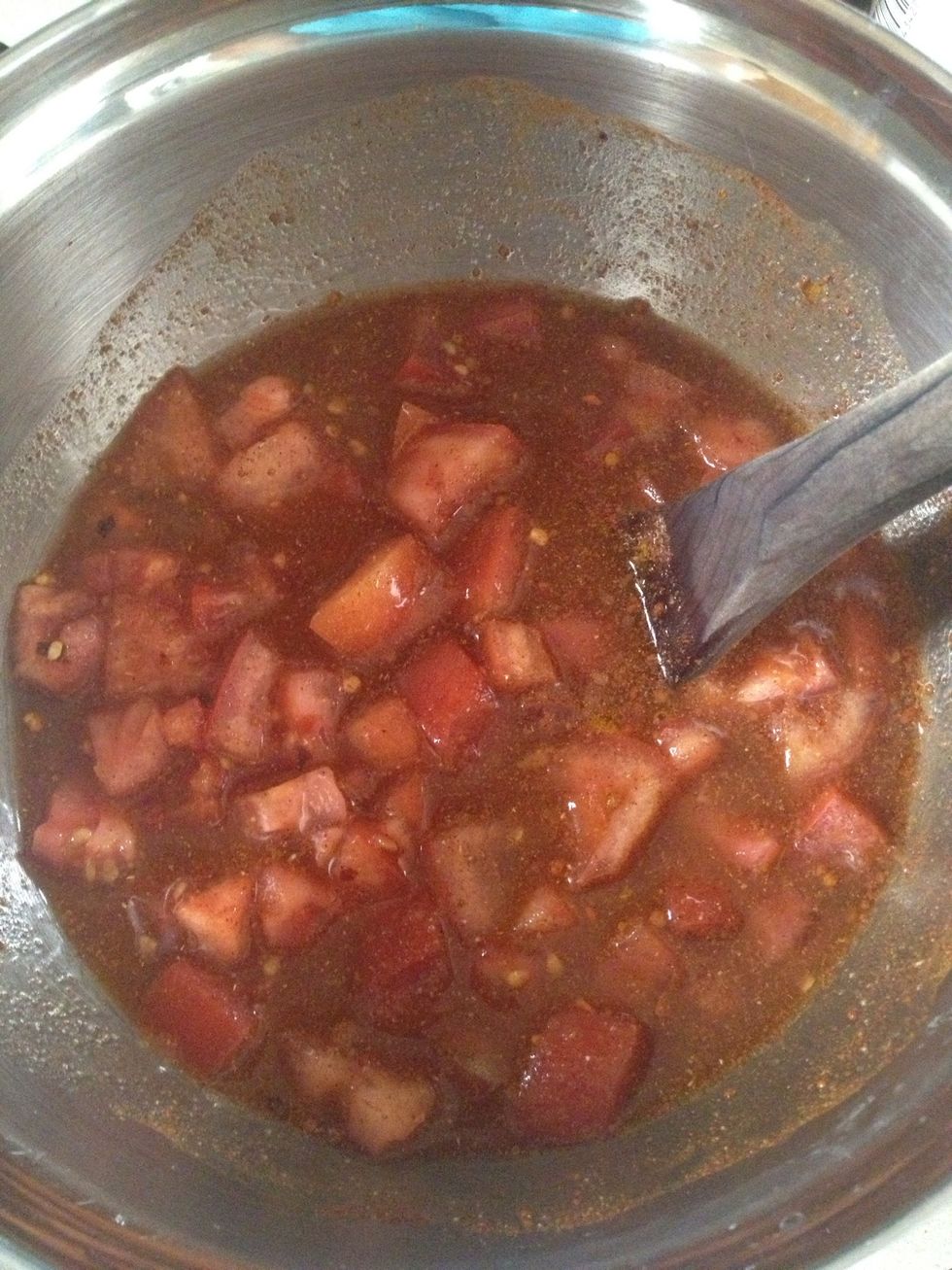 Stir well together.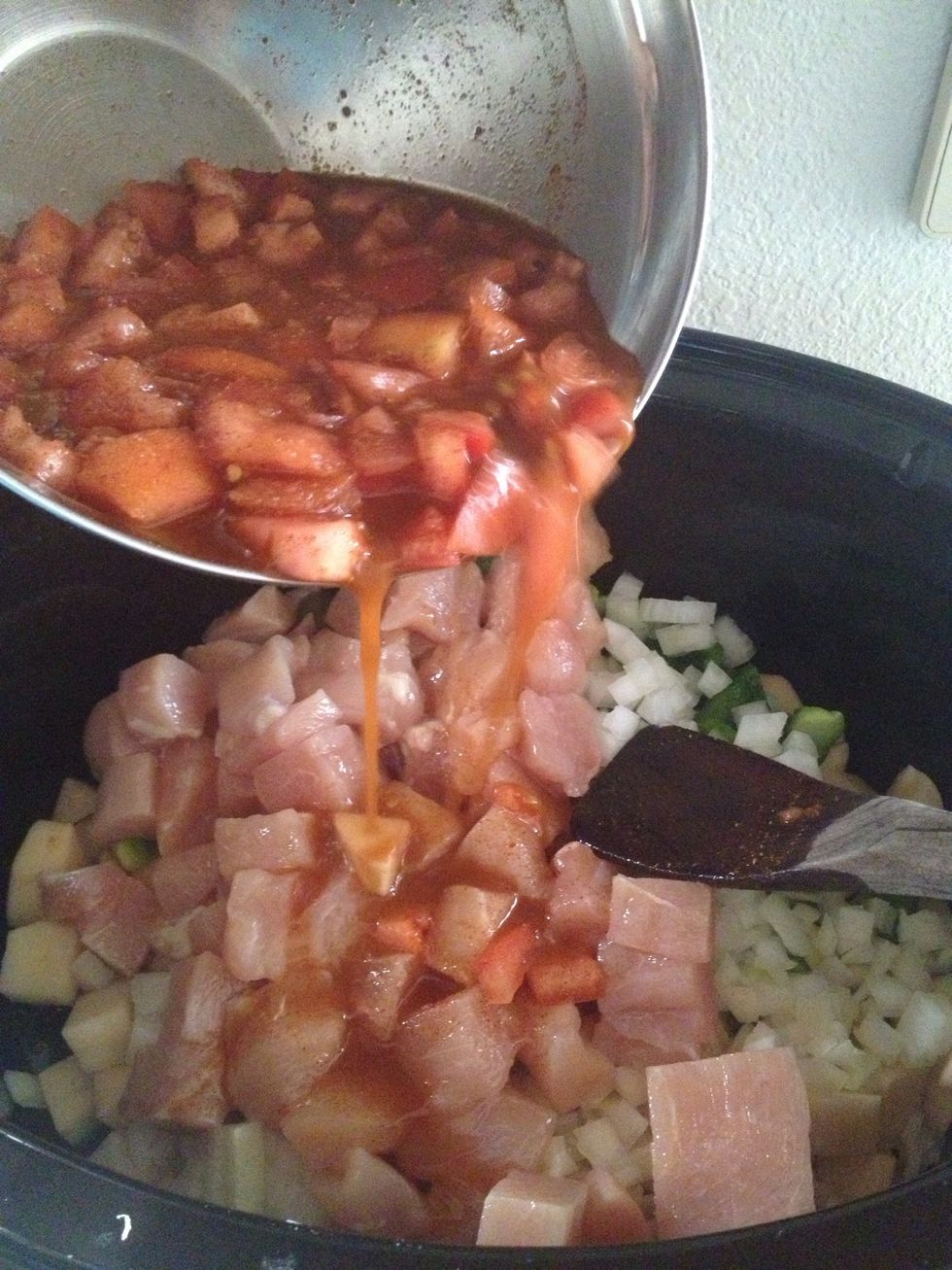 Add to the crockpot.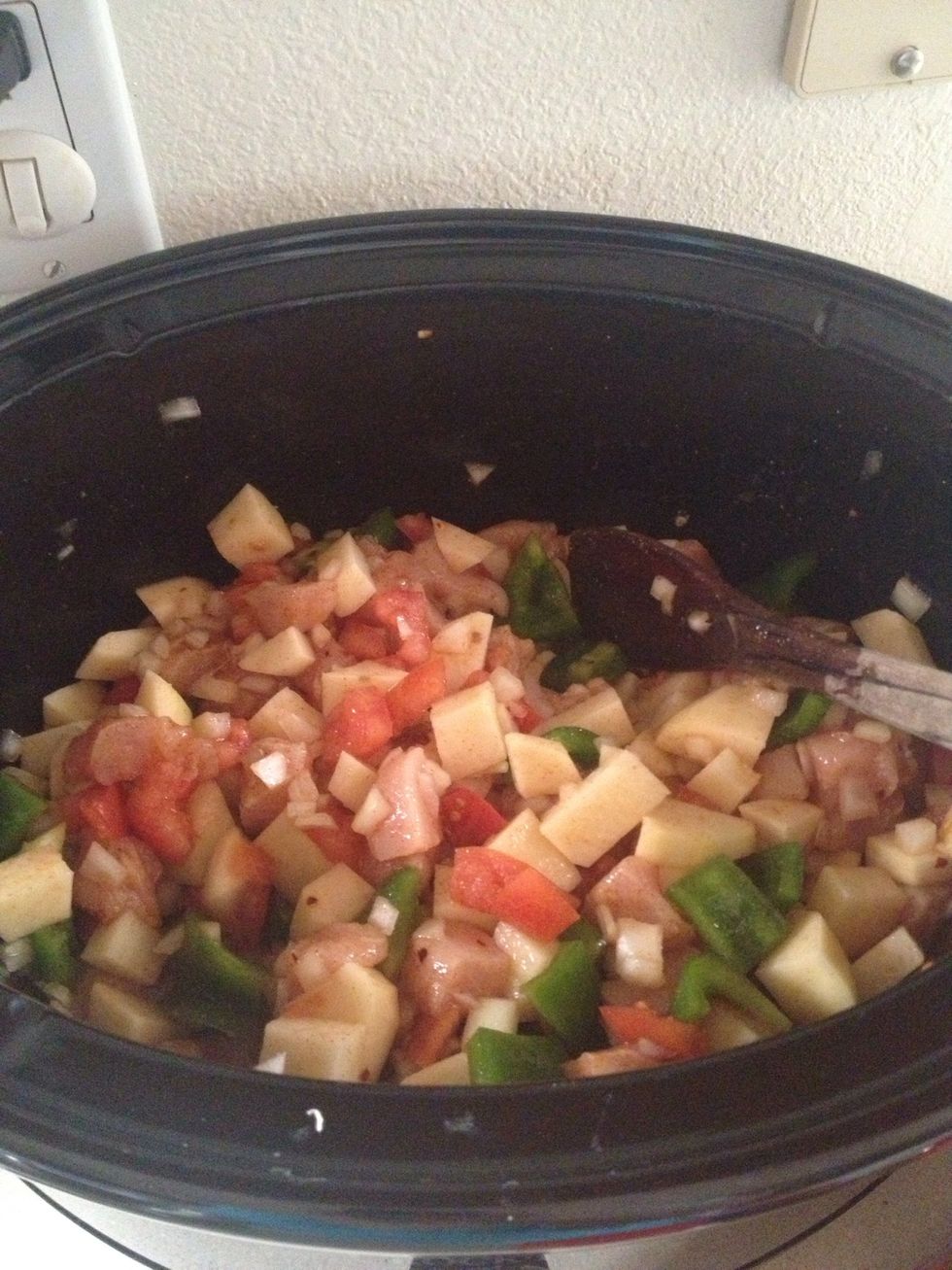 Stir well.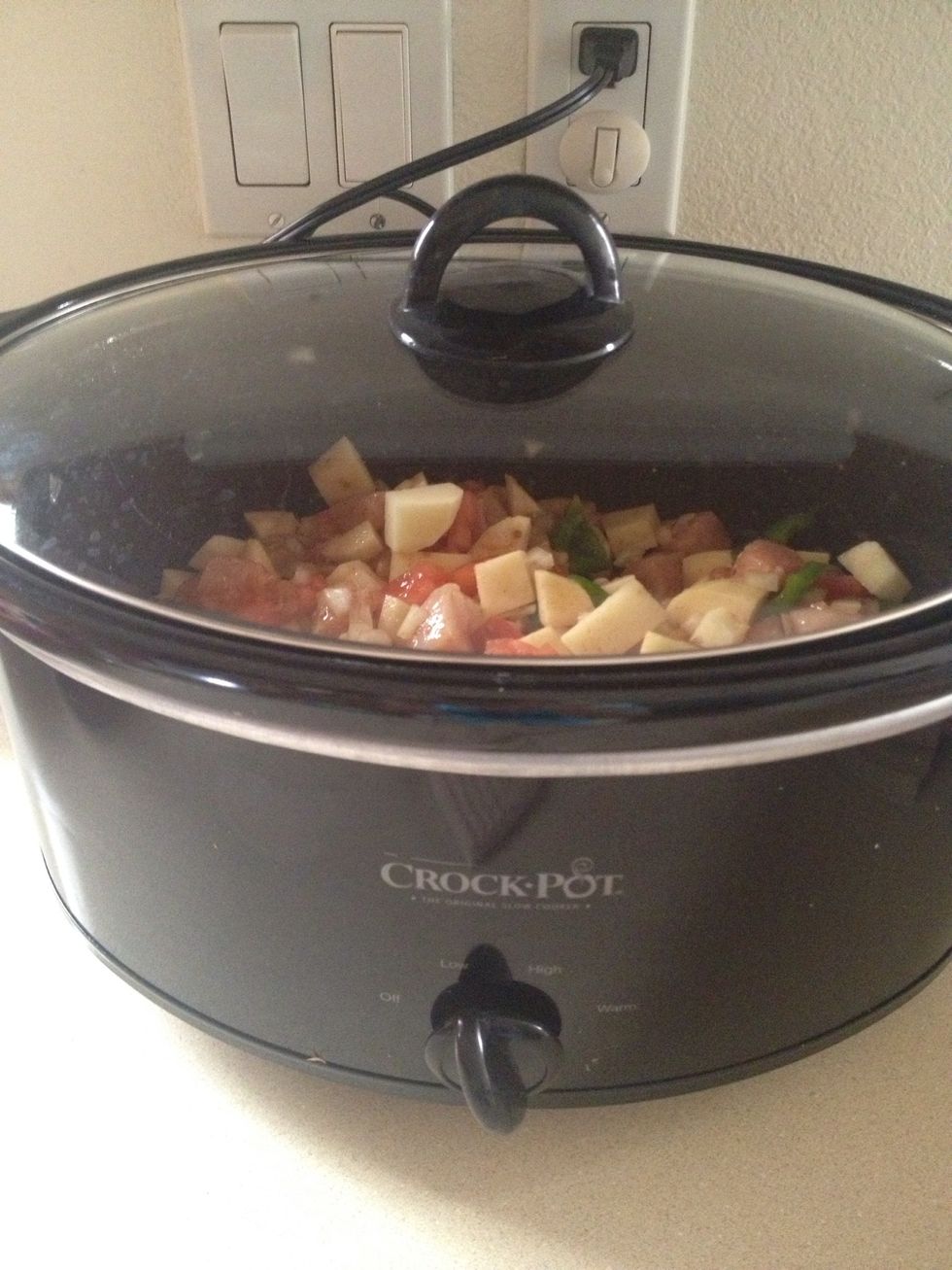 Place on low for 8-10 hours. Or on high for 4-5 hours.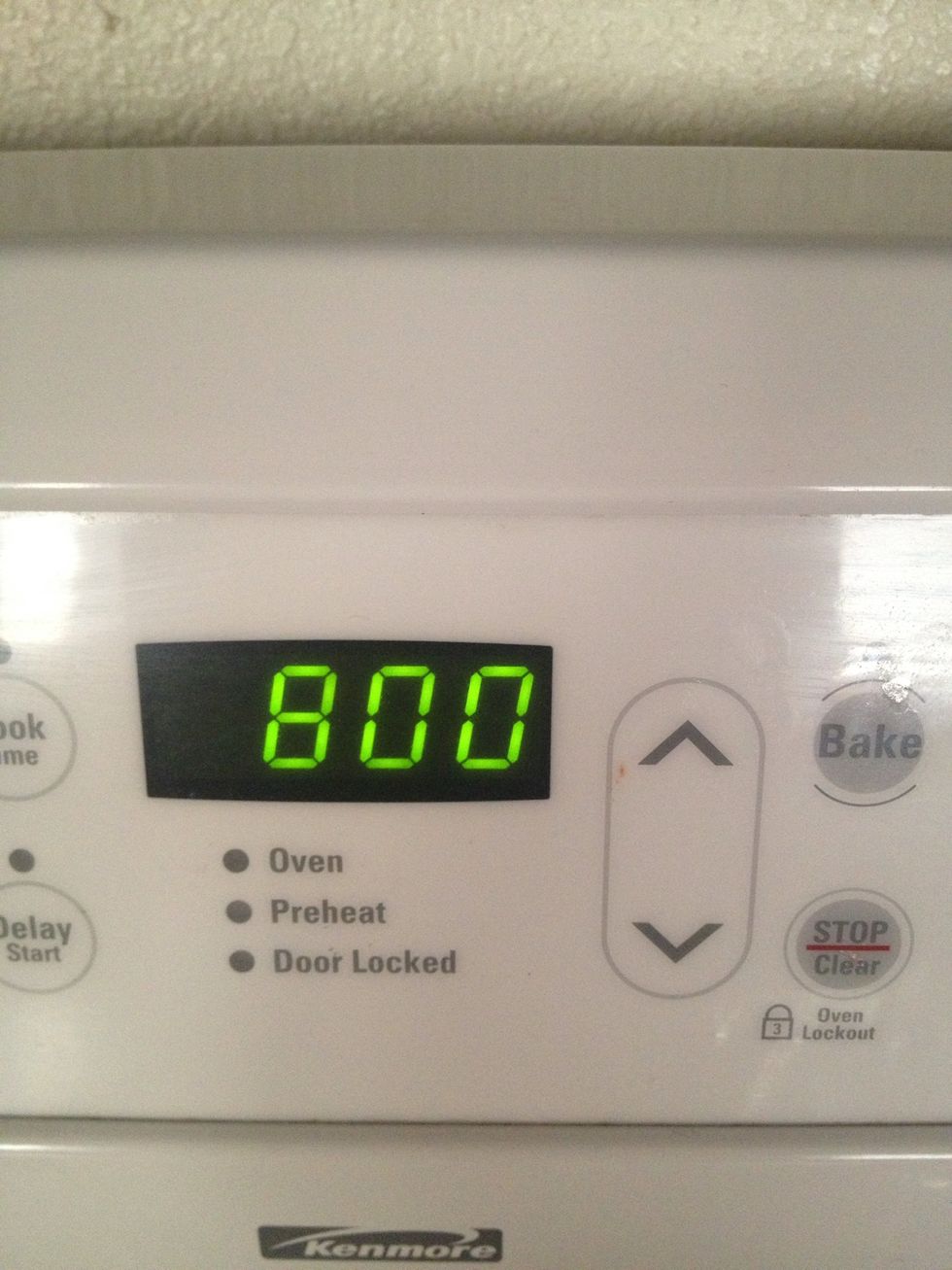 Set your timer to the appropriate time.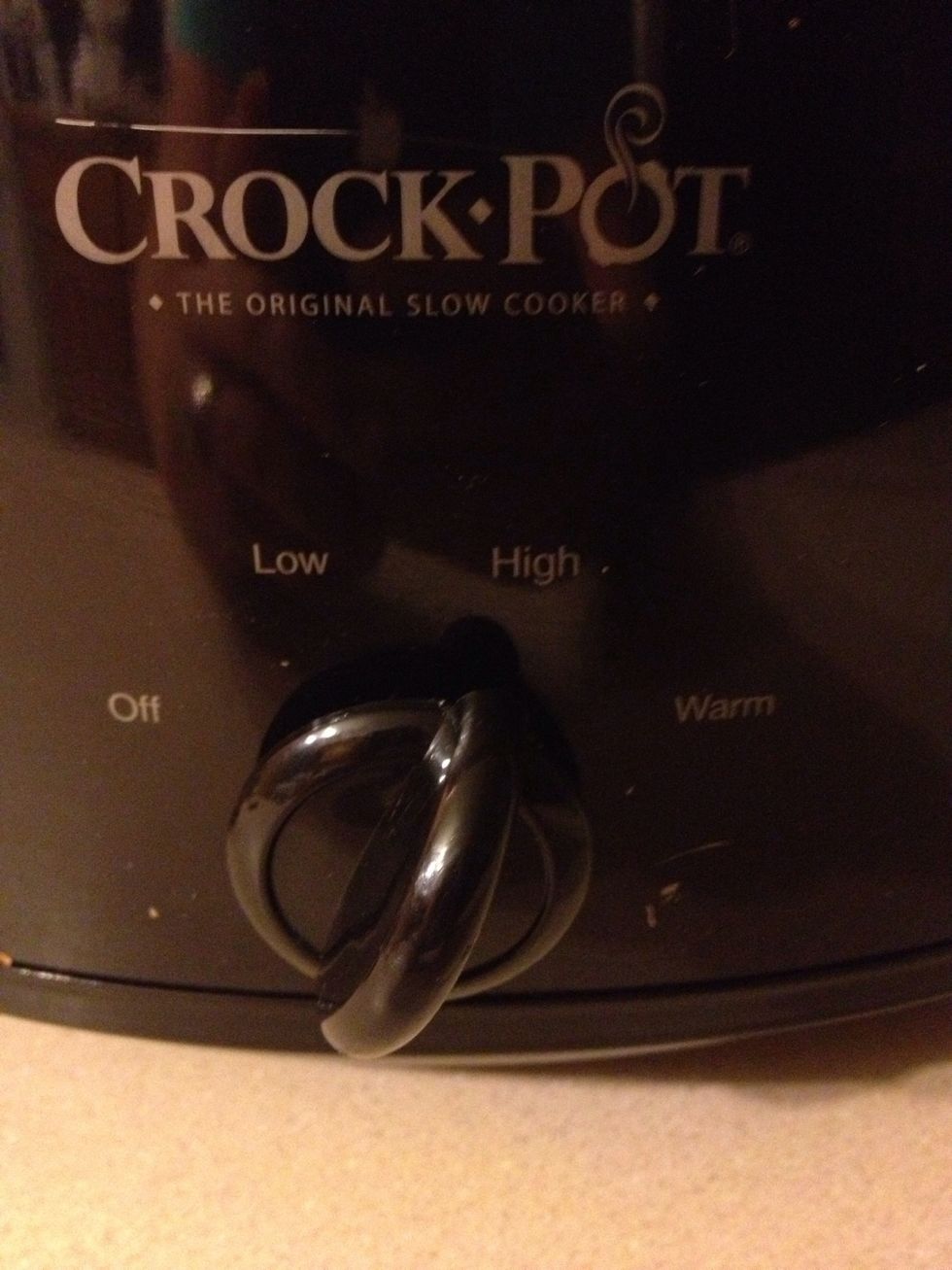 If you chose to cook on low, bump up the heat after the 8-10 hour timer is done.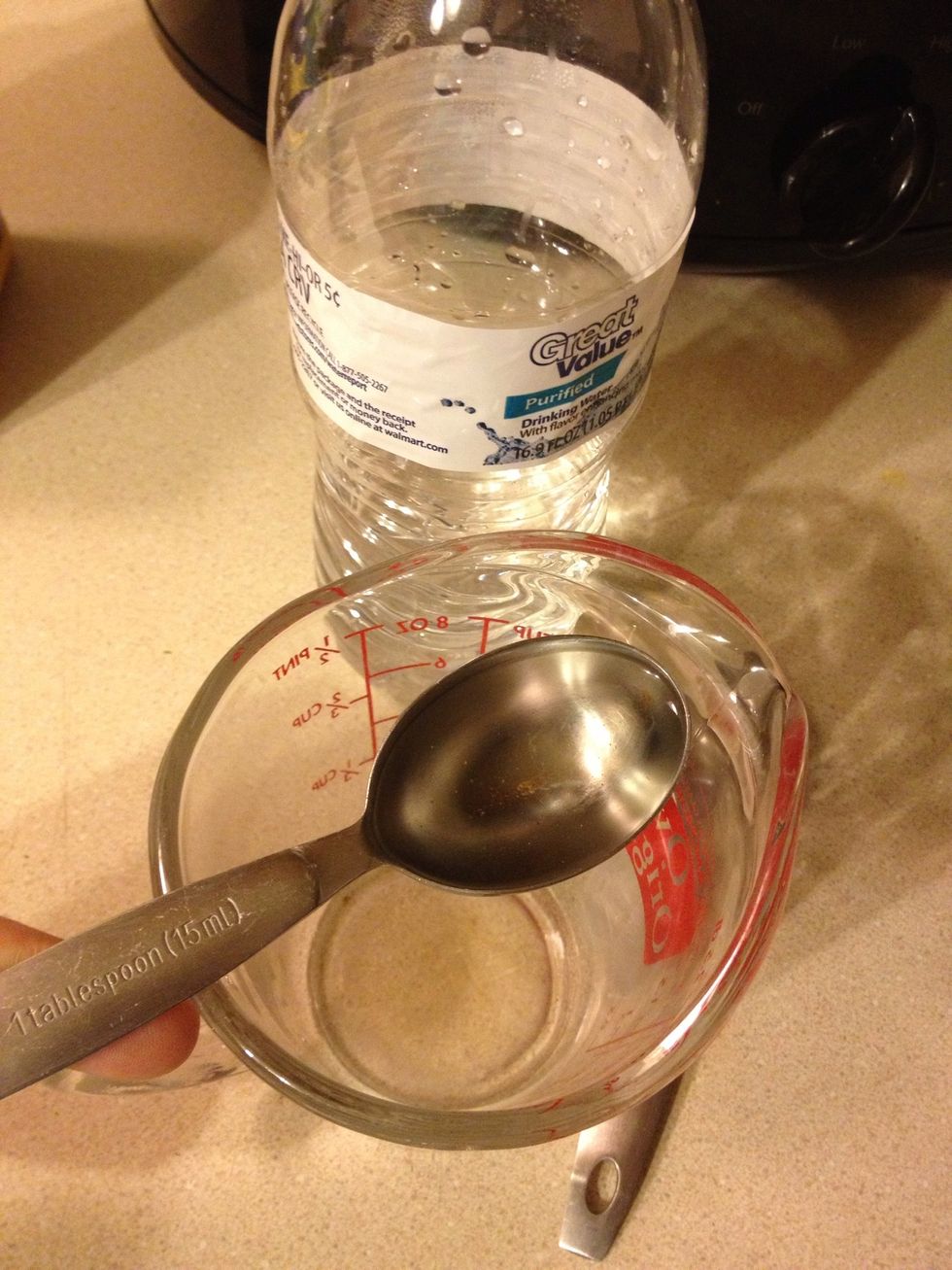 Measure 2 tablespoons of cold water.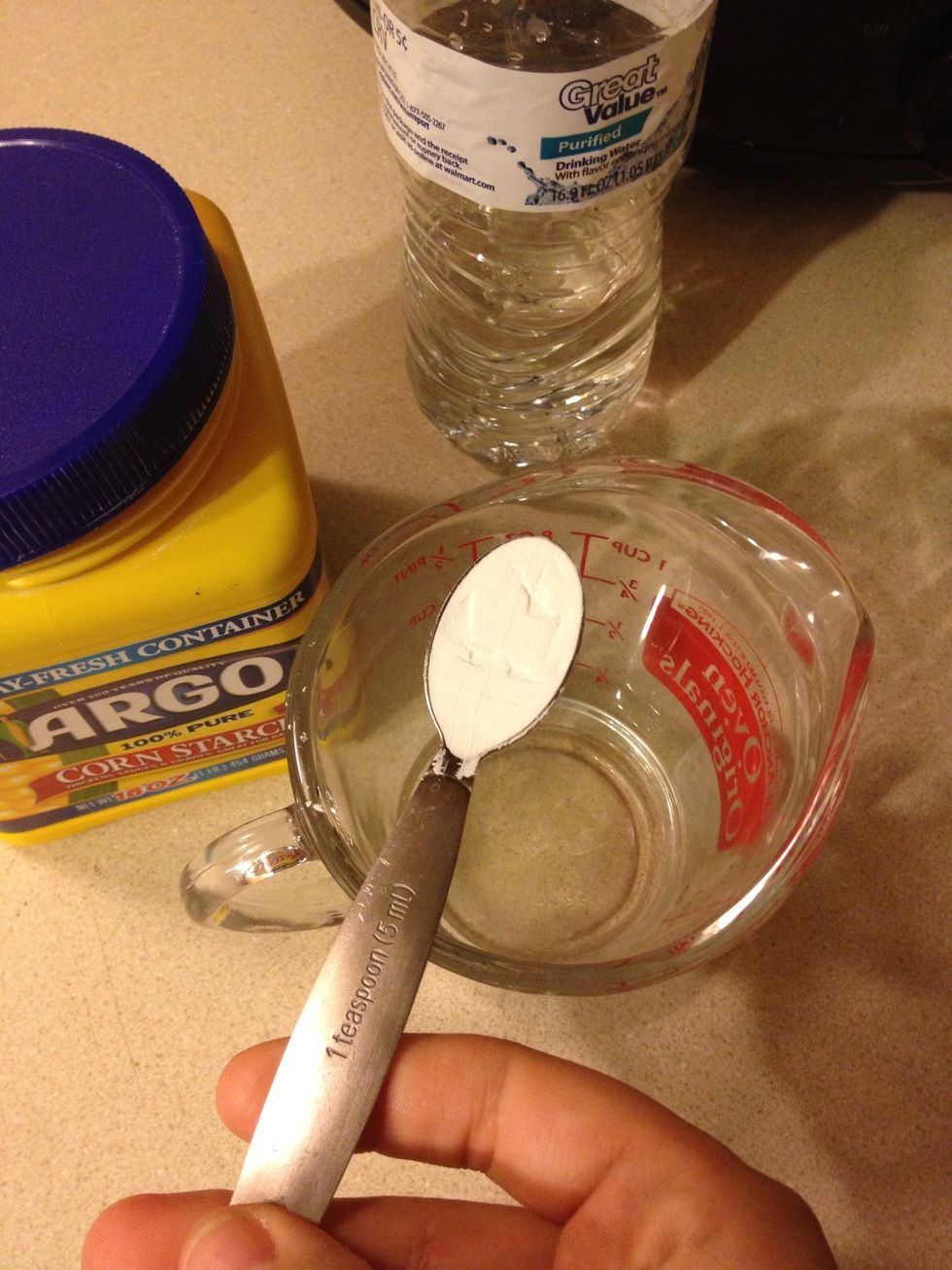 Add 4 teaspoons of cornstarch.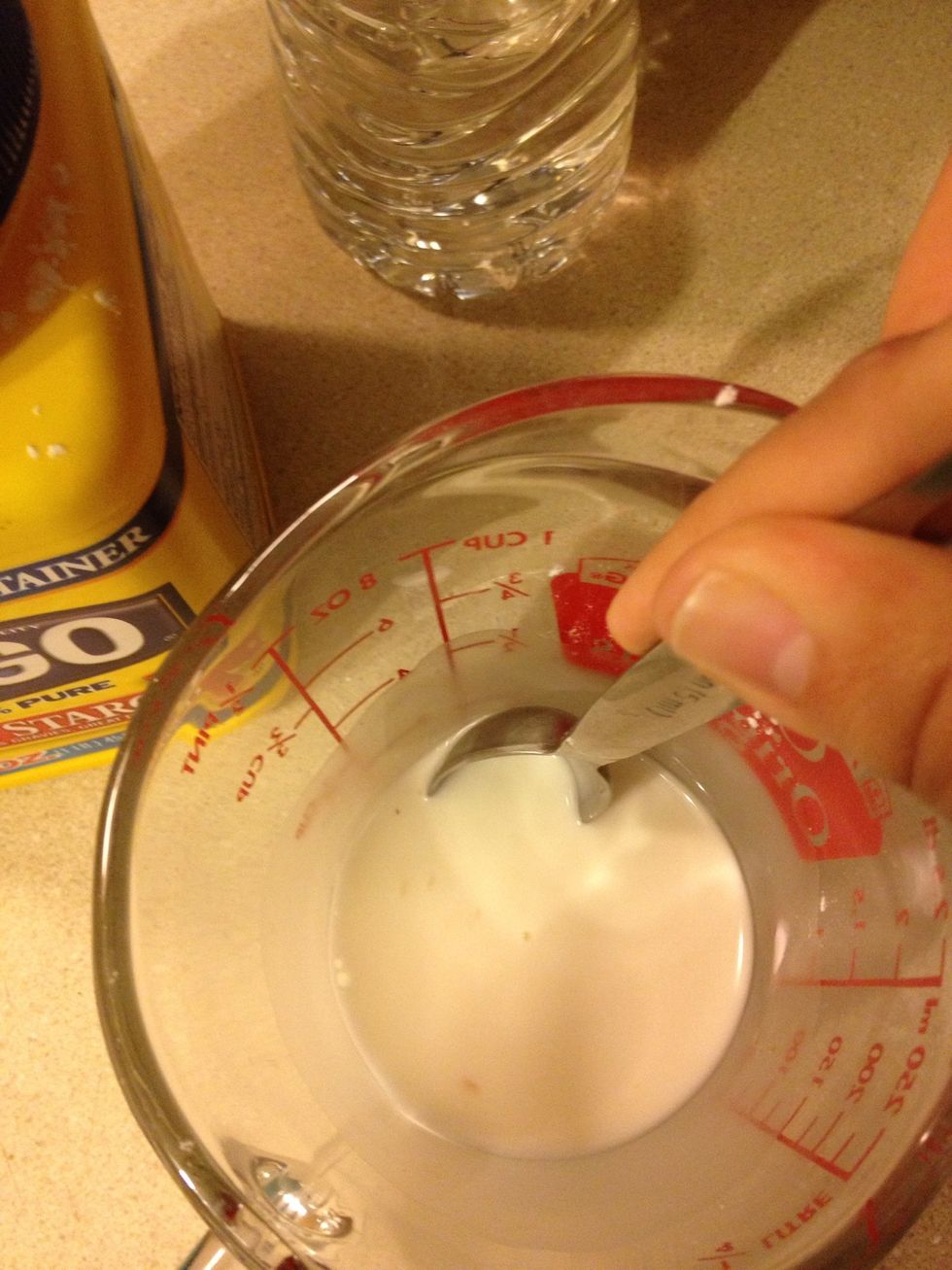 Mix until the cornstarch is completely dissolved.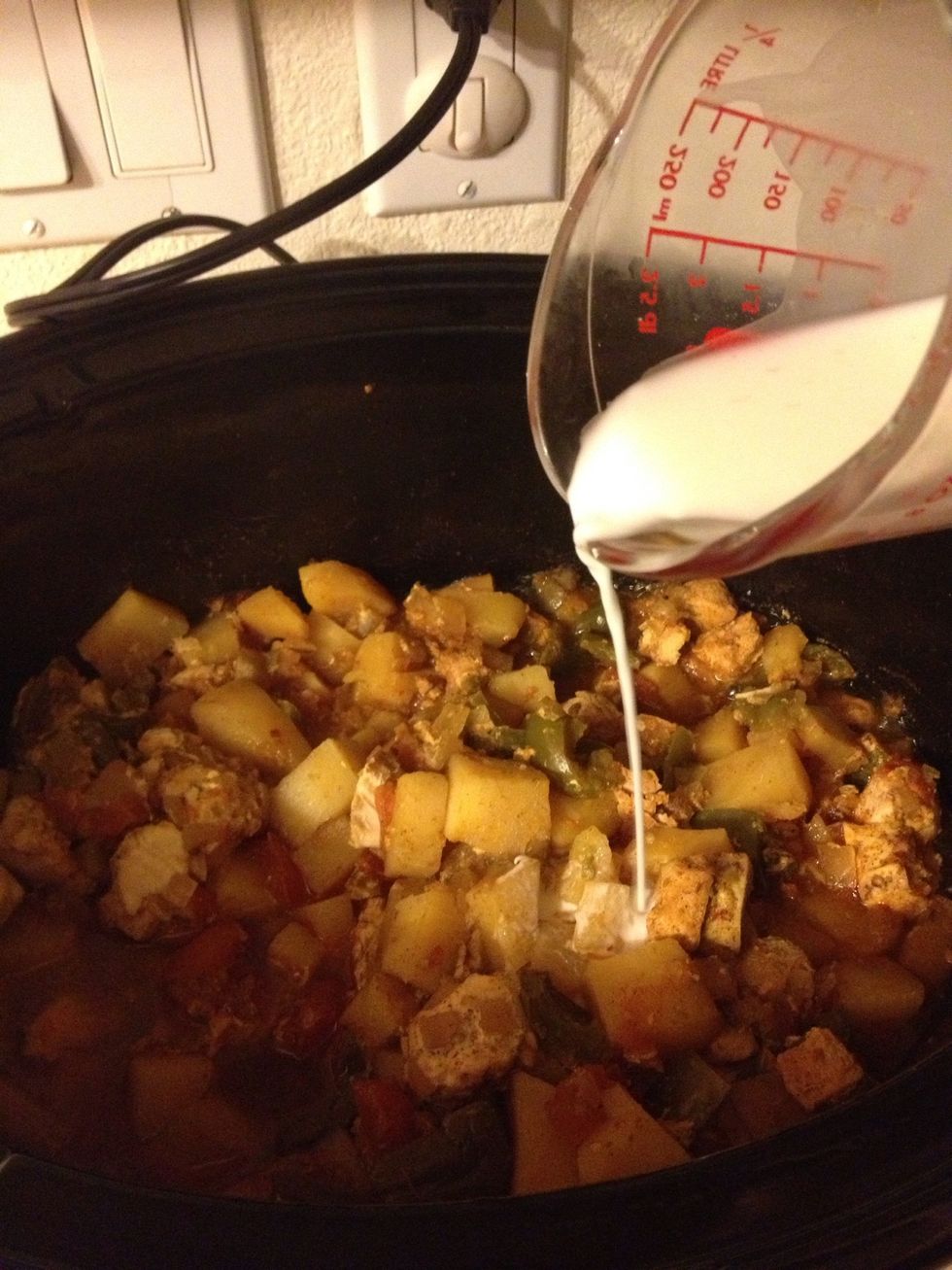 Add into the crockpot.
Stir well and place the lid back on.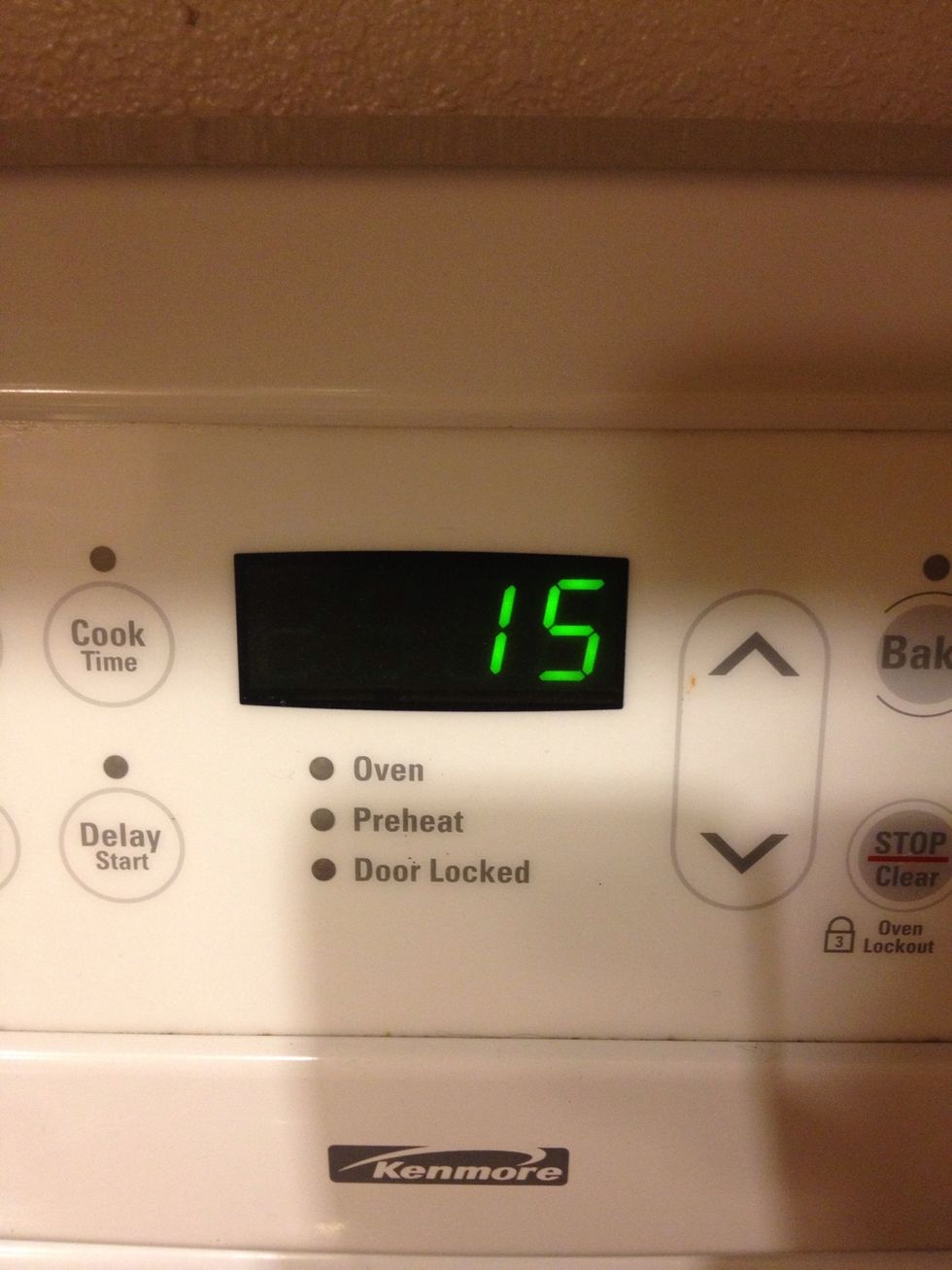 Set the timer for an additional 15 minutes.
Now you can enjoy. 1 cup per serving. You can eat as a stew. Or place over steamed white rice to make it more hardy.
1/2lb White potatoes
1.0 Medium green pepper
1.0 Medium onion
1.0lb Chicken breast or thighs skinless/boneless
1/2c Tomatoes
1.0Tbsp Ground coriander
1/2tsp Paprika
1/4tsp Ground ginger (or 1 tsp fresh)
3/4tsp Salt
1/2tsp Ground turmeric
1/4tsp To 1/2 tsp crushed red pepper
1/4tsp Ground cinnamon
1/8tsp Ground cloves
1.0c Chicken broth
2.0Tbsp Cold water
4.0tsp Cornstarch
Rice (optional)
Jamie Wakem
I love baking and cooking! I will continue adding recipes on here. Let me know your requests and I can see what I can do!