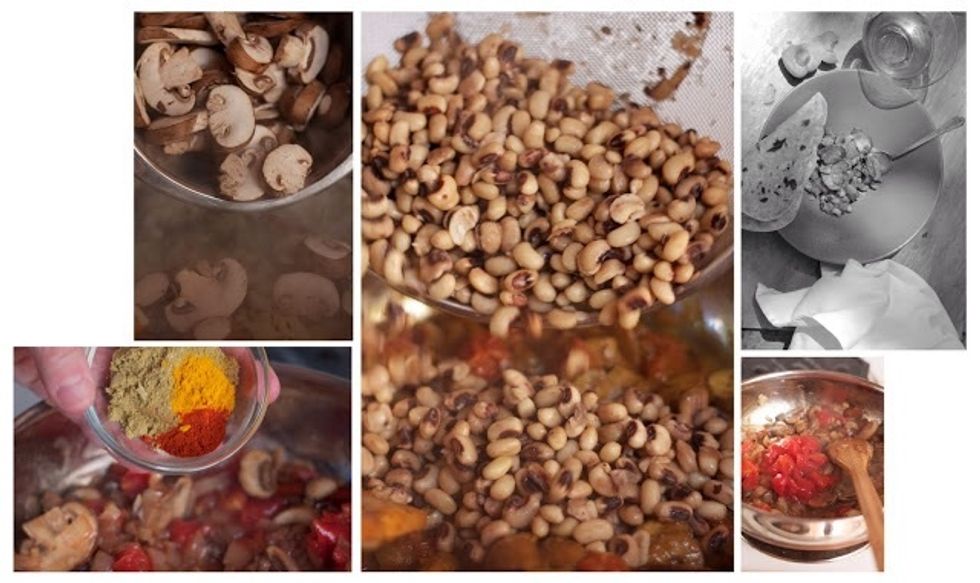 Defrost a 1 lb bag of frozen black eyed peas. In a large skillet or kadhai, heat 2 Tbs of vegetable oil. When the oil is hot add in : 1 tsp of cumin seeds, 1 cinnamon stick
Let it saute for a few seconds and then add in: 1 and 1/2 chopped onion 2 large chopped shallots.Stir everything around and cook until the onions start to brown lightly.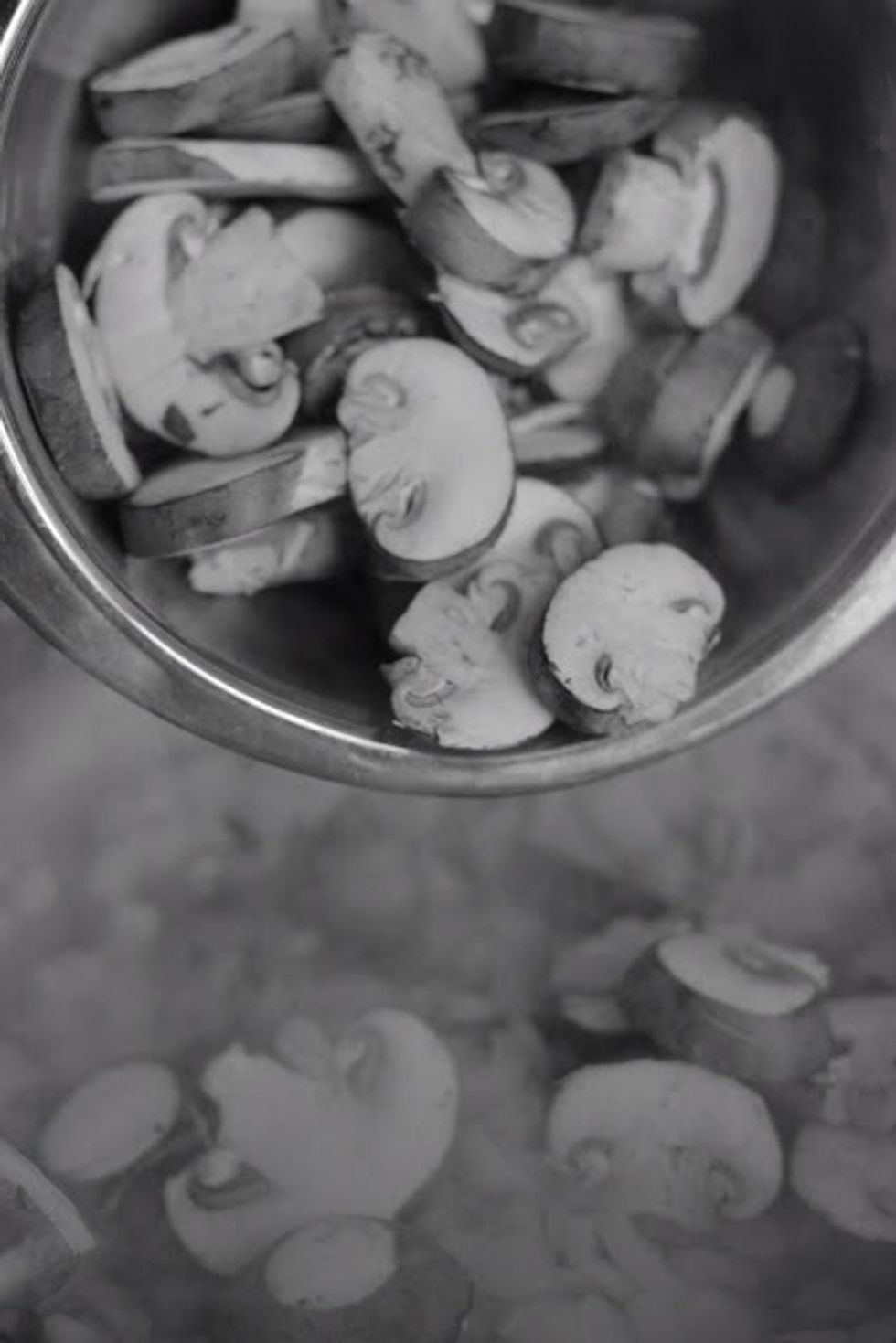 Add in 8 oz of fresh mushrooms and cook them down until they start to soften. Then add 4 chopped peeled tomatoes or 1 can of chopped tomatoes, 2 tsp coriander, 2 tsp cumin ,1/2 teaspoon turmeric .
Add in 1/4 tsp Kashmiri chili or cayenne, 2 teaspoon salt, 1 black peppercorn.Stir everything together then cover and let it all simmer for about 10 minutes.
add the defrosted black eyed peas after the 10 minutes are up and let them cook through until warm and tender...about 5 minutes or so.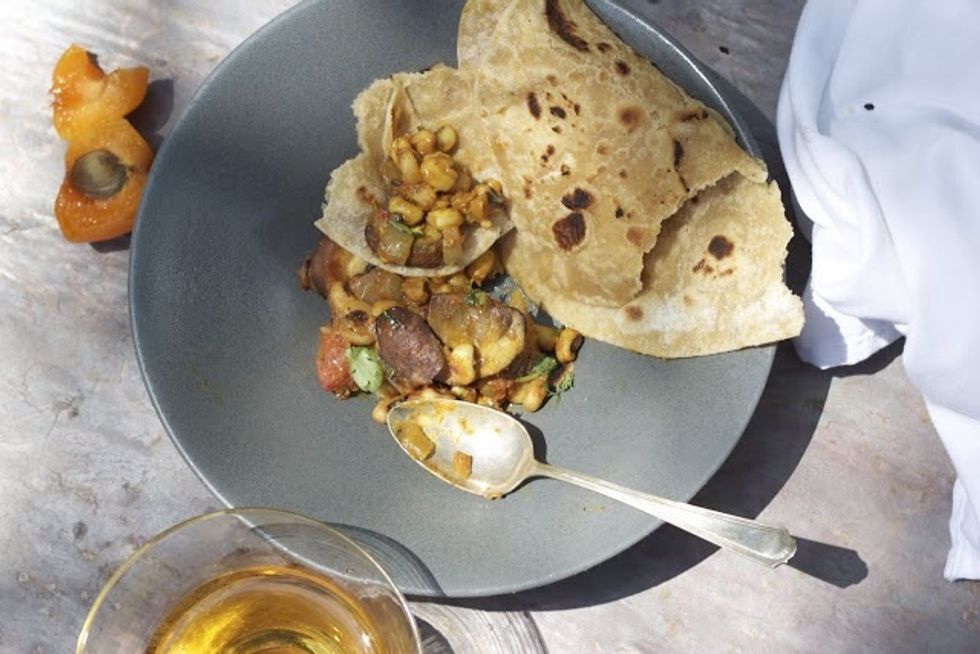 Sprinkle with 3 Tbs of chopped fresh cilantro and serve it up!
1.0lb Frozen black eyed peas
2.0Tbsp Vegetable oil
1.0tsp Cumin seeds
1.0 Cinnamon stick
1/2 Finely chopped onion
2.0 Large chopped shallots
8.0oz Fresh mushrooms
1.0 16oz can of tomatoes
2.0tsp Ground coriander
2.0tsp Ground cumin
1/2tsp Turmeric
1/4tsp Kashmiri chili or cayenne
2.0tsp Salt
1.0 Black peppercorn
3.0Tbsp Chopped fresh cilantro
Kathy Gori
Screenwriter, long time Indian cook, lover of Indian foods, Saturday morning Cartoon voice. For more recipes visit my website www.thecolorsofindiancooking.com