Okay so there is going to be a little hint of coffee in the frosting but it melts together great and tastes delicious. Enjoy!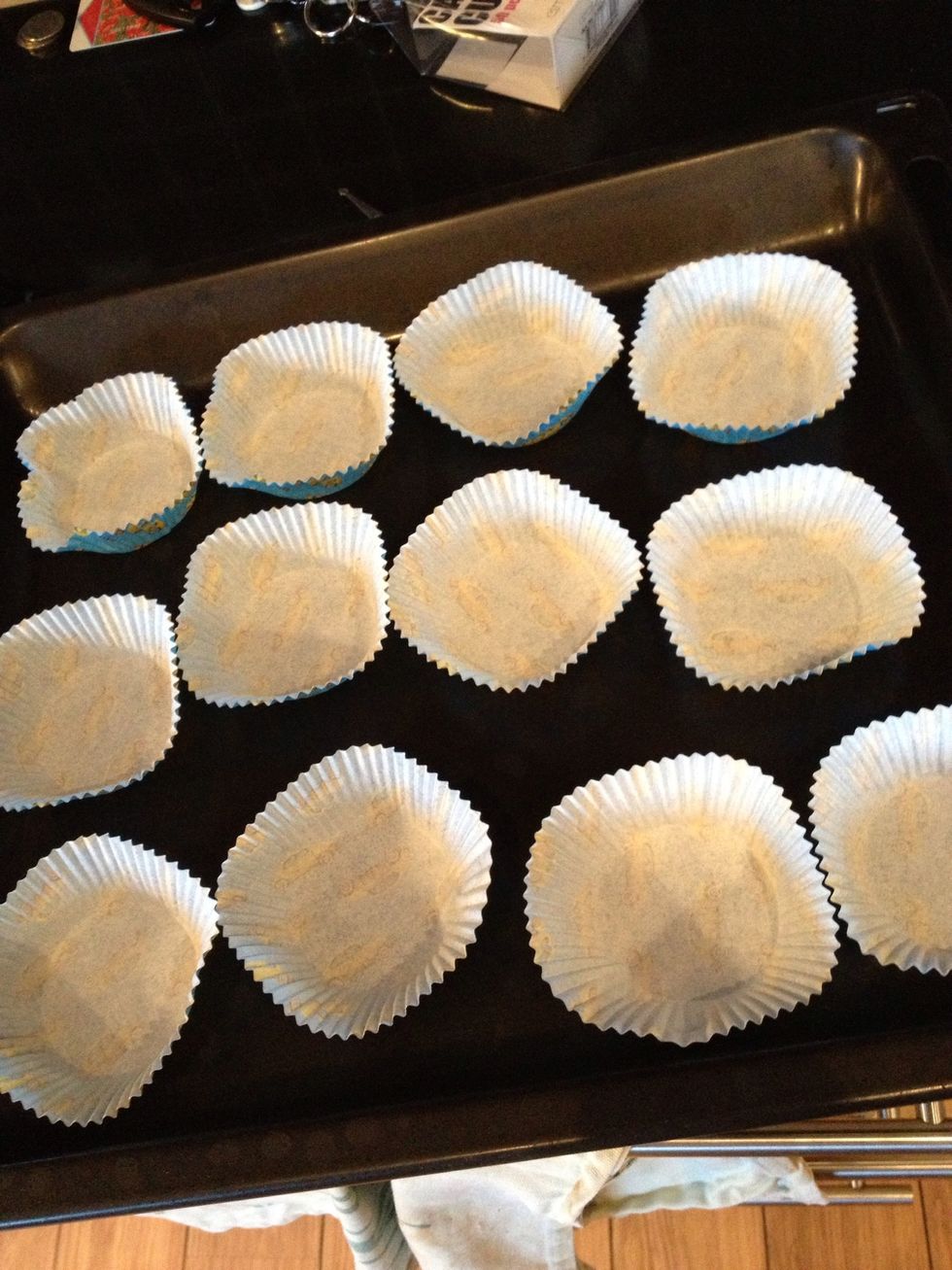 Place out the cupcake cups, it's gonna be about 12 of them. I suggest you to place them in a cupcake tin, because mine got way too big and flowed out of the cup. 🐍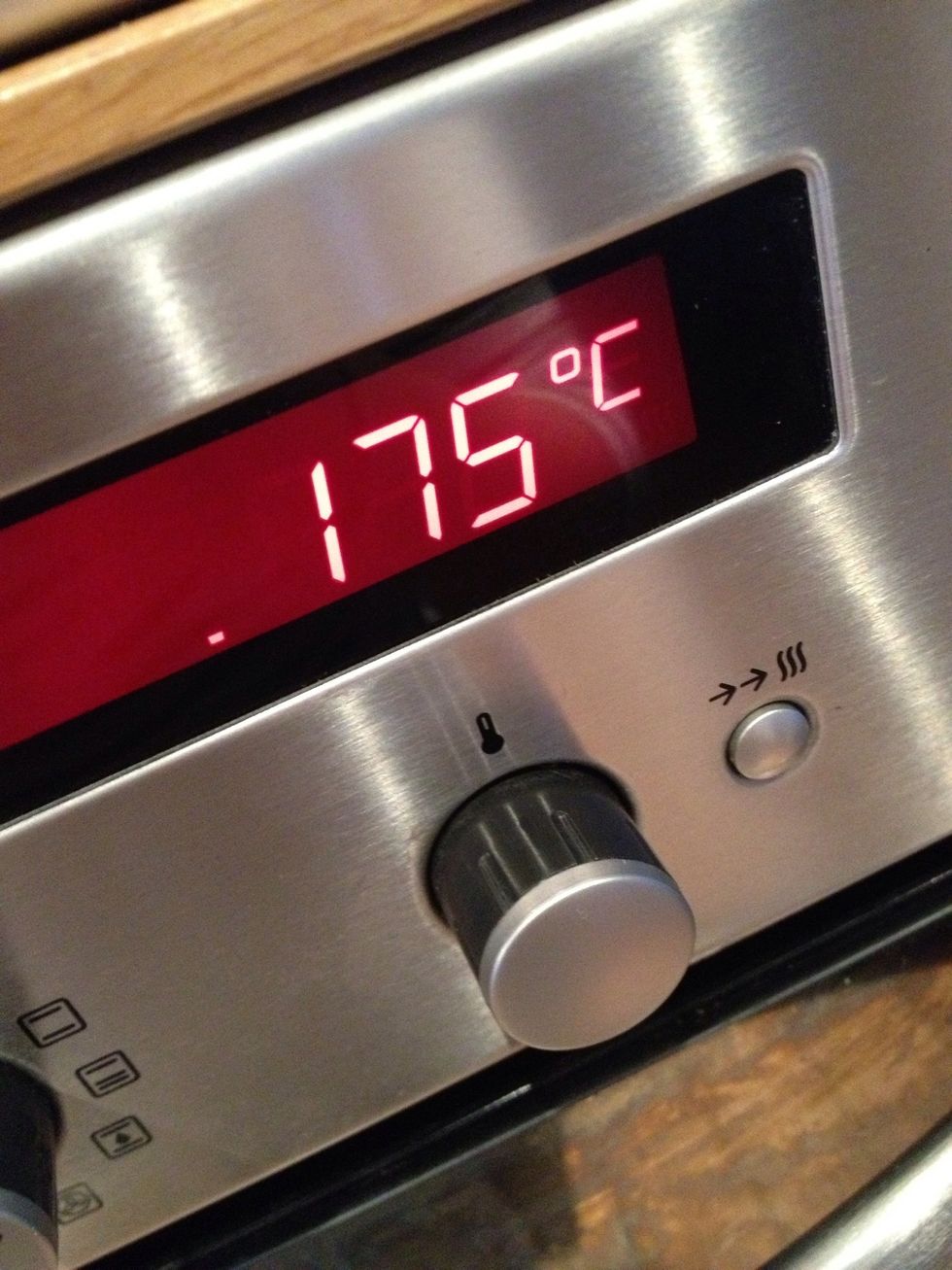 Turn on the oven to 175C/350F.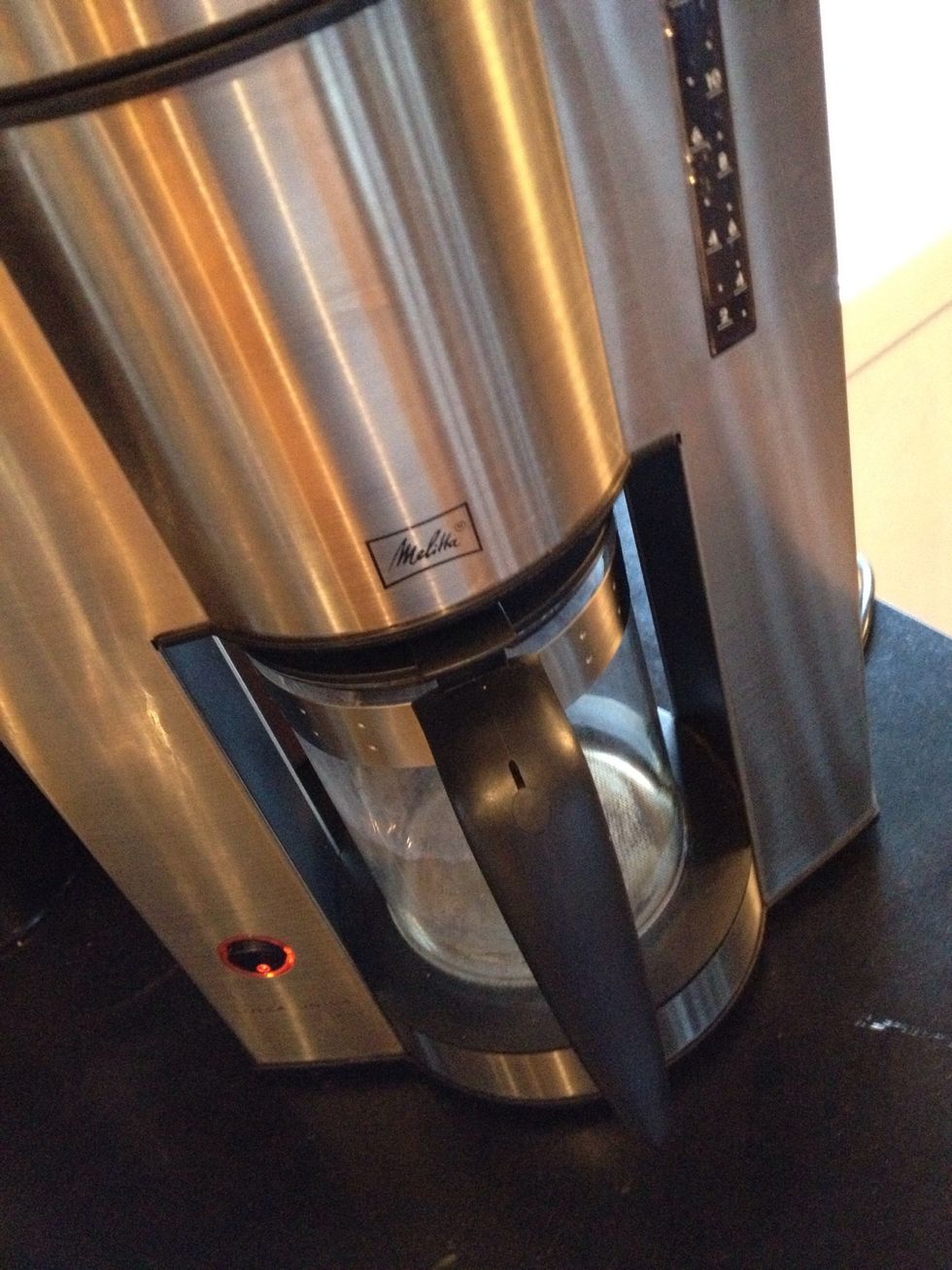 Boil some coffee, you can also do it later but i did mine now.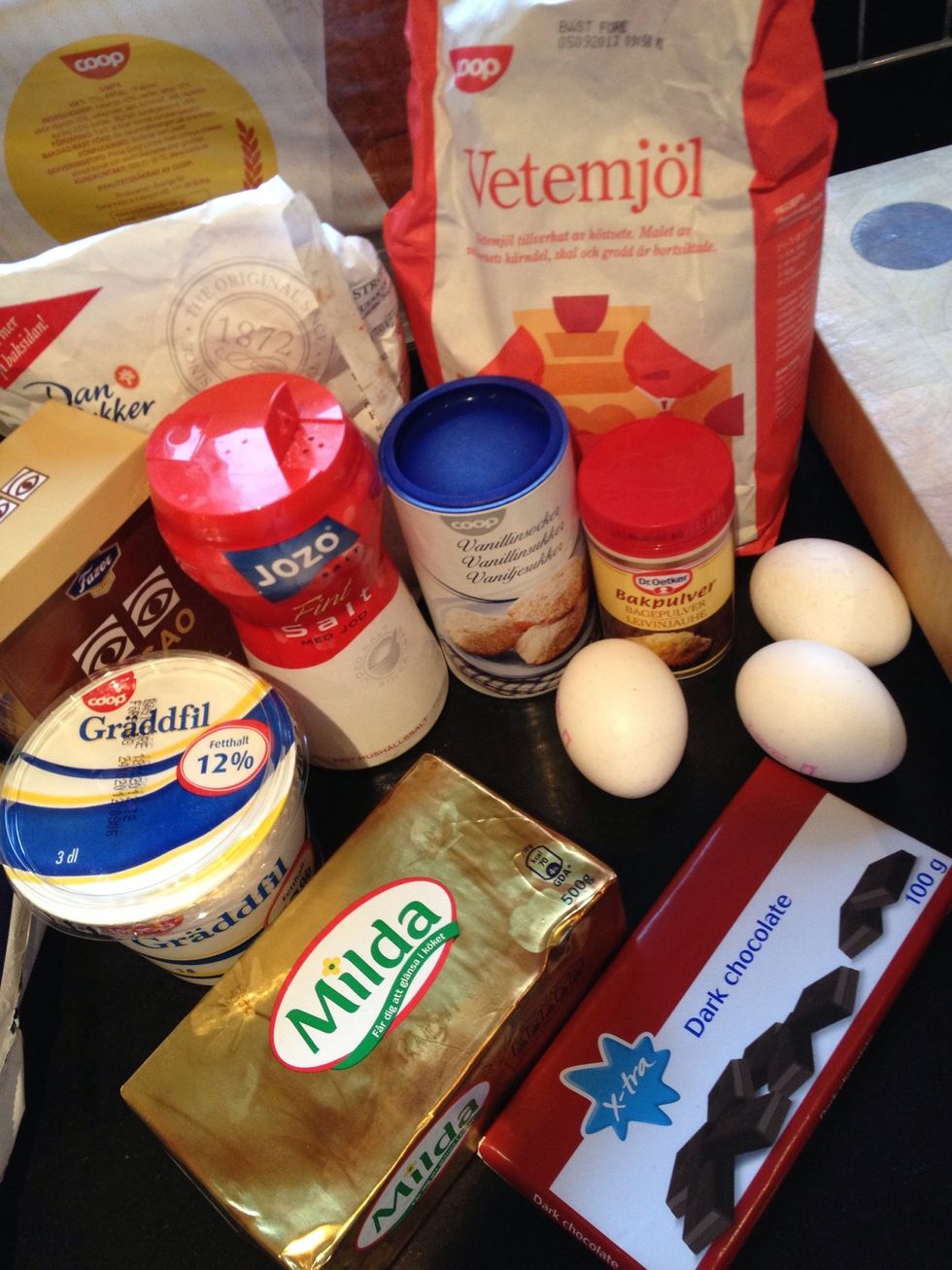 Ingredients to the cupcakes! 🐣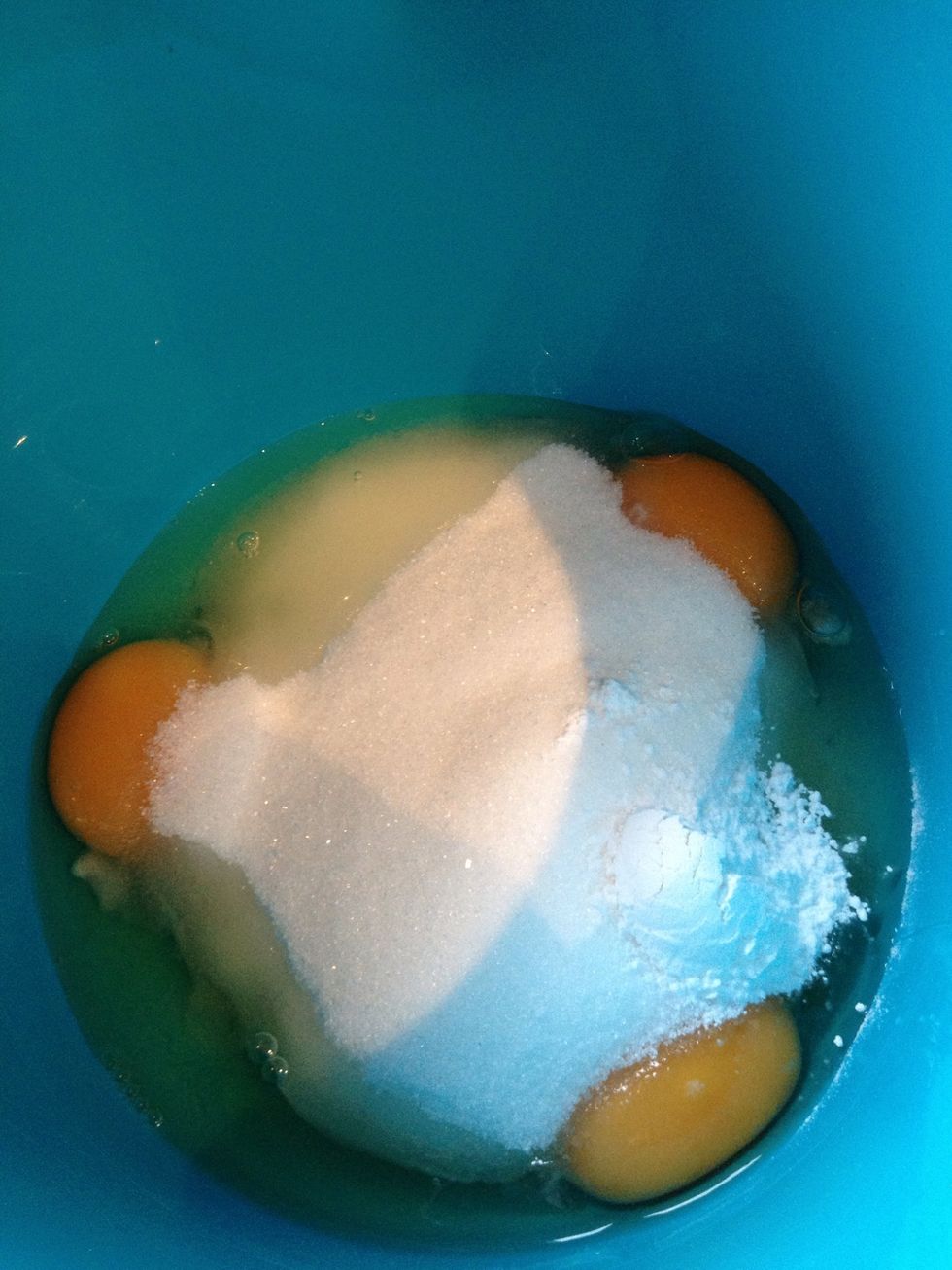 Place the eggs, granulated sugar and vanilla sugar in a bowl.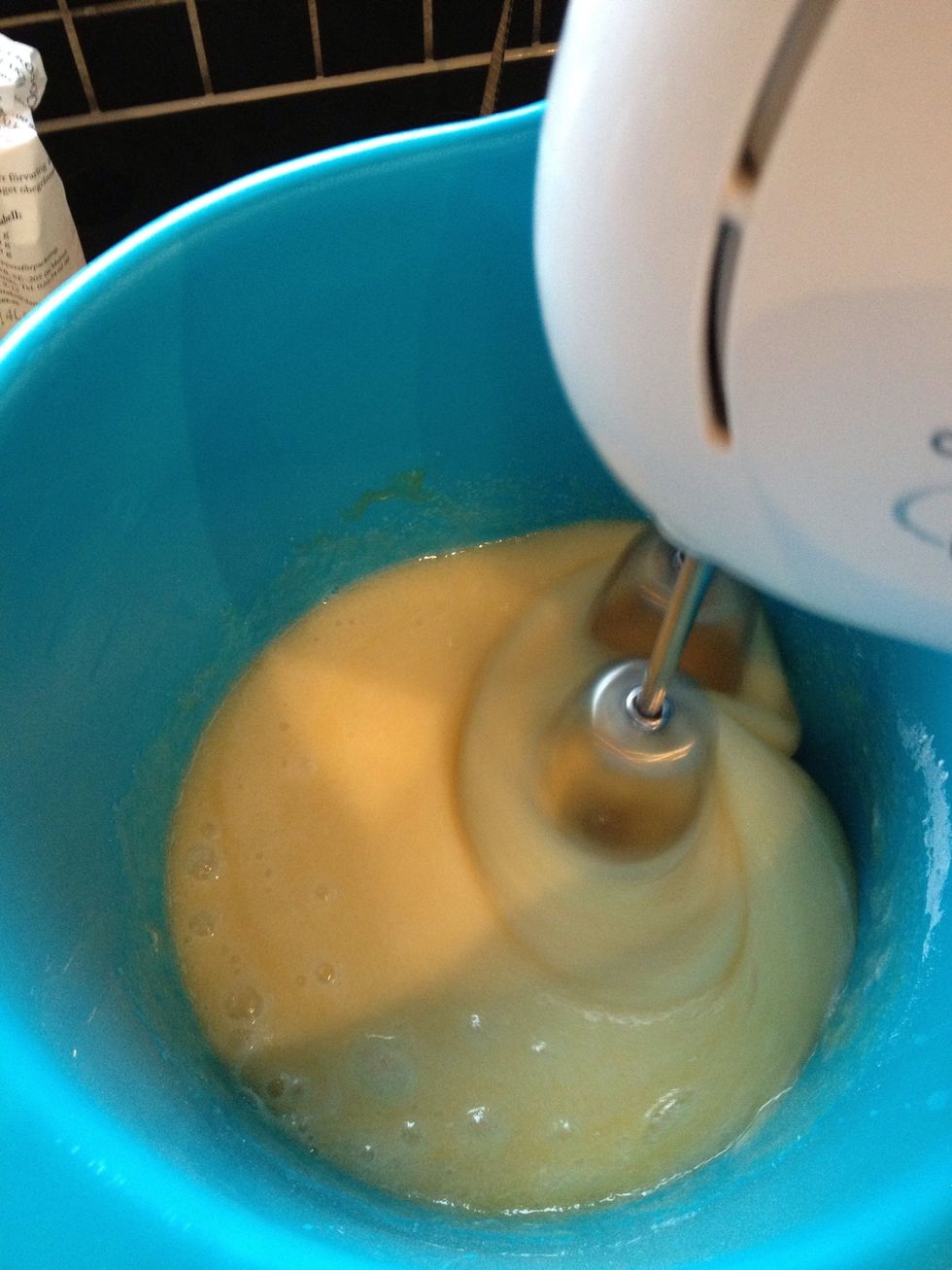 Whisk them until it gets white and fluffy. 🐹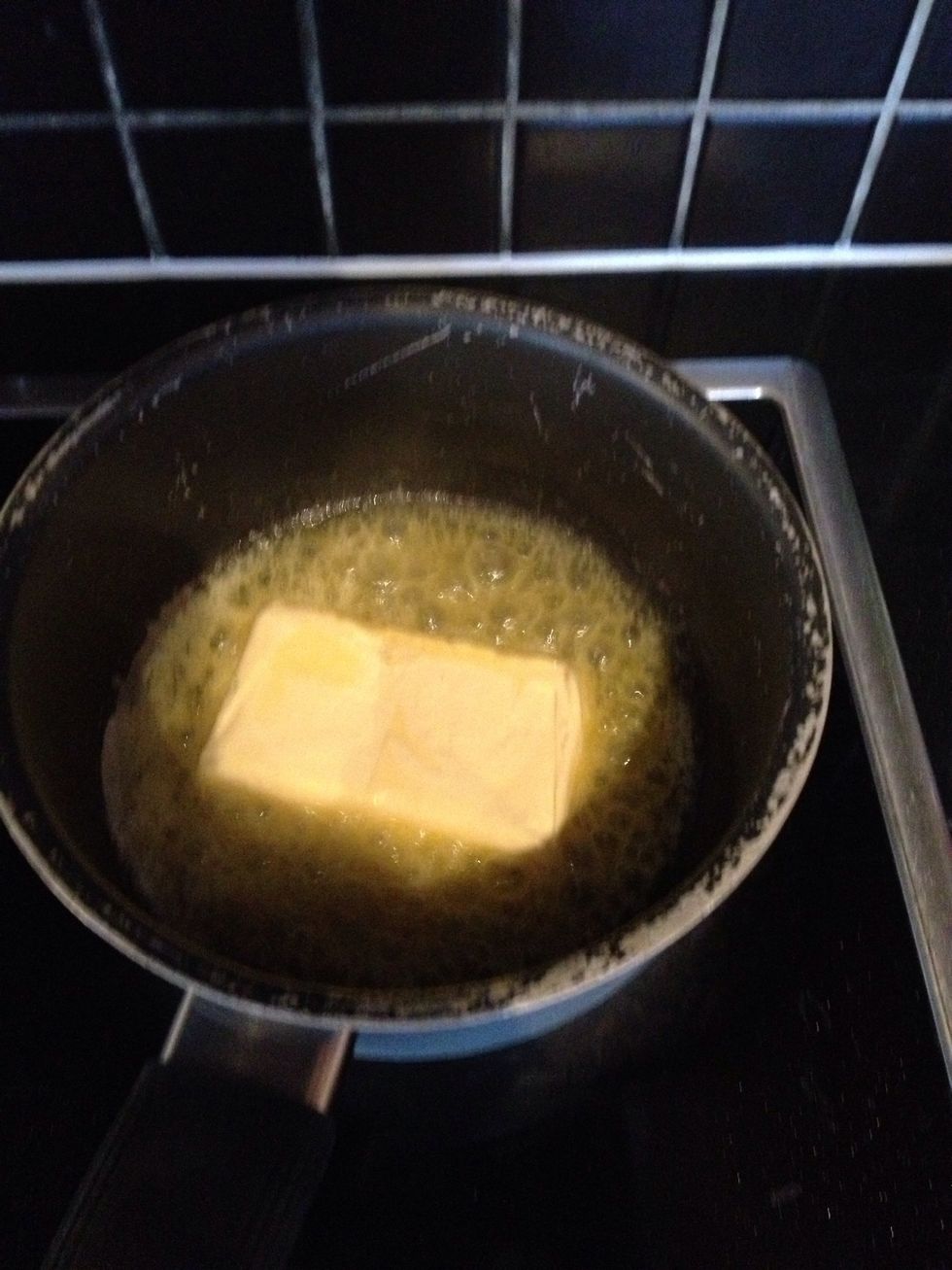 Melt the butter in a pan. 🗿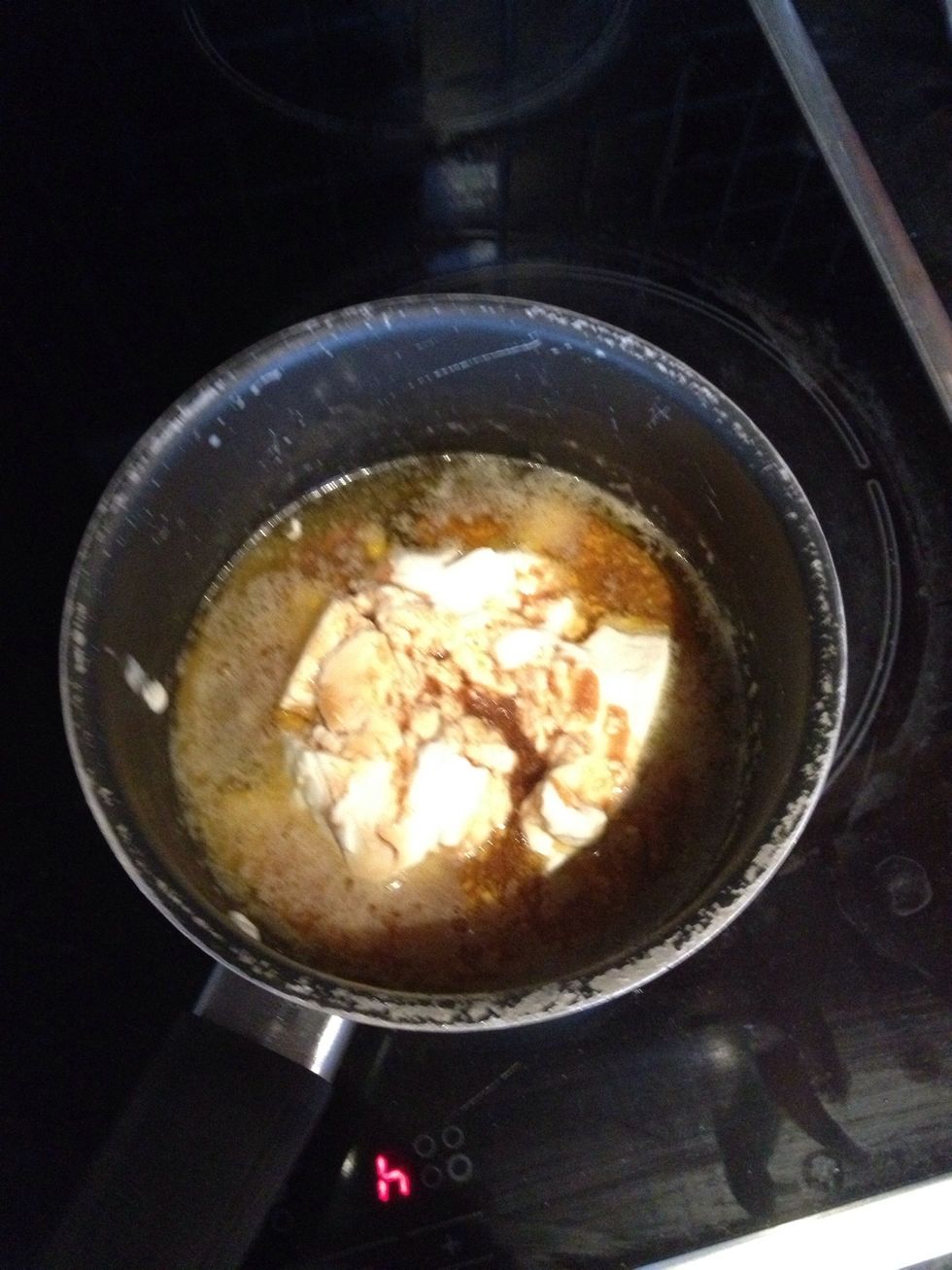 Put in the sour cream and cold coffee.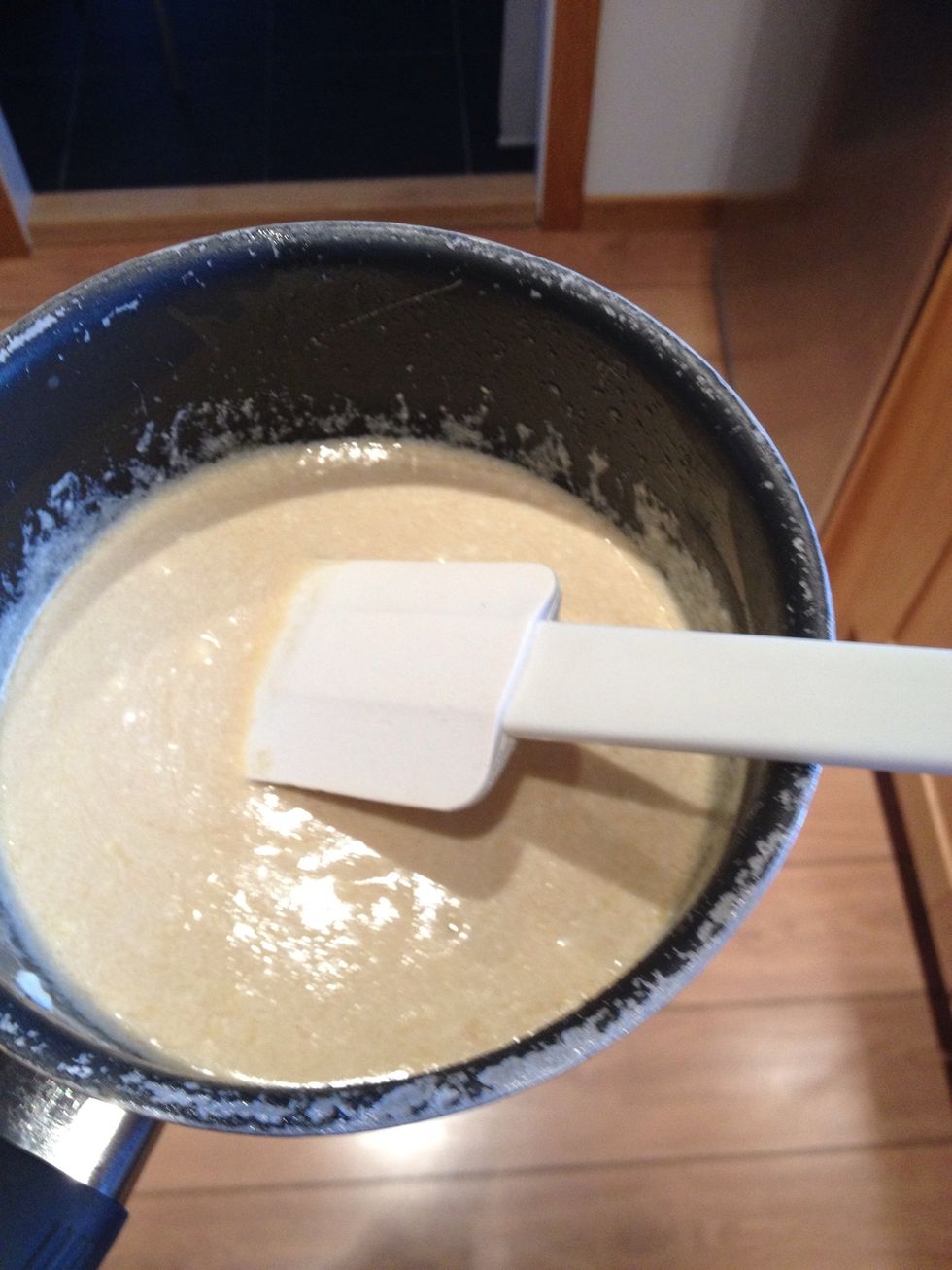 Stir until well combined.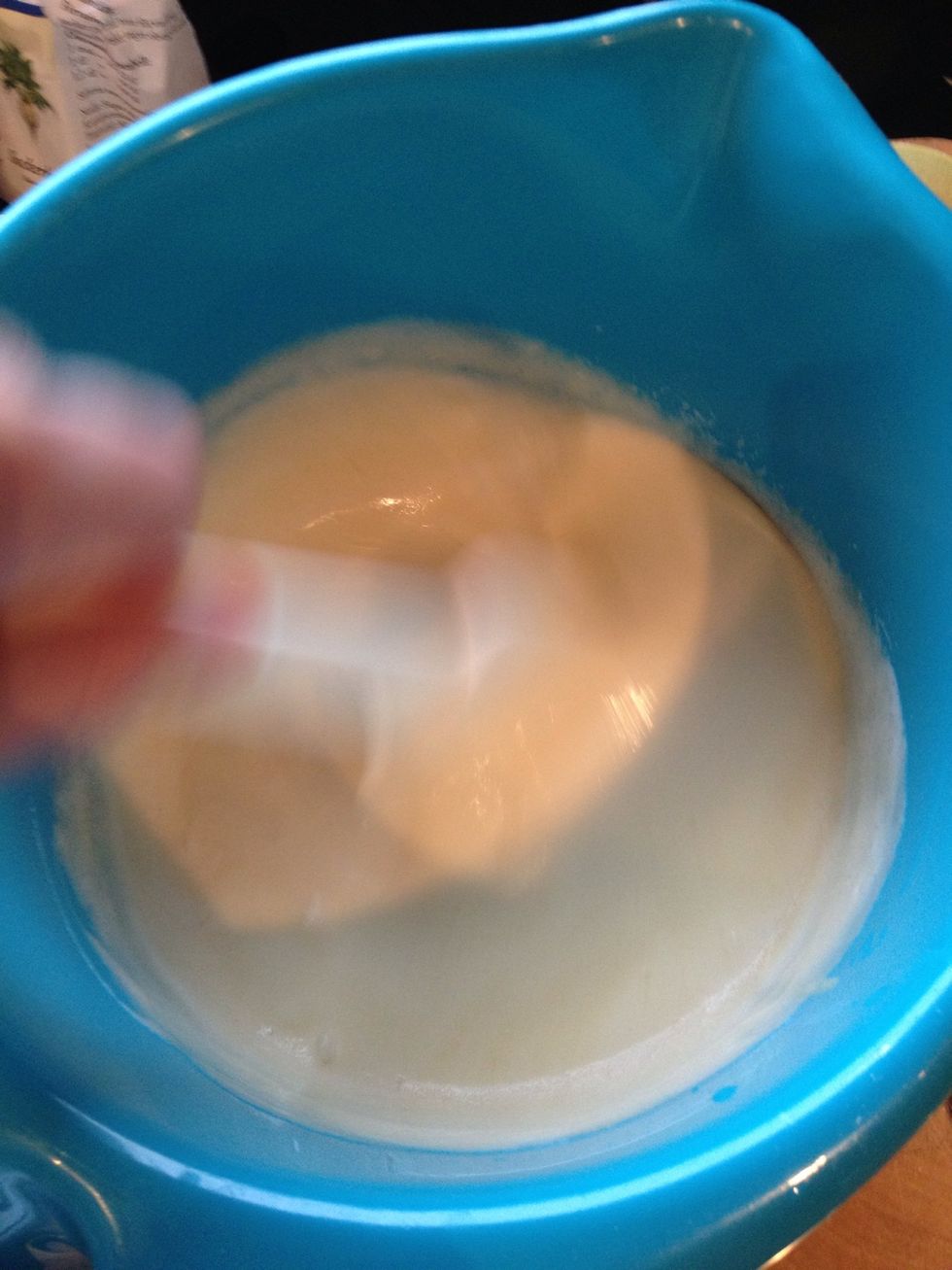 Pour the hot liquid into the egg mixture and stir well. 🐵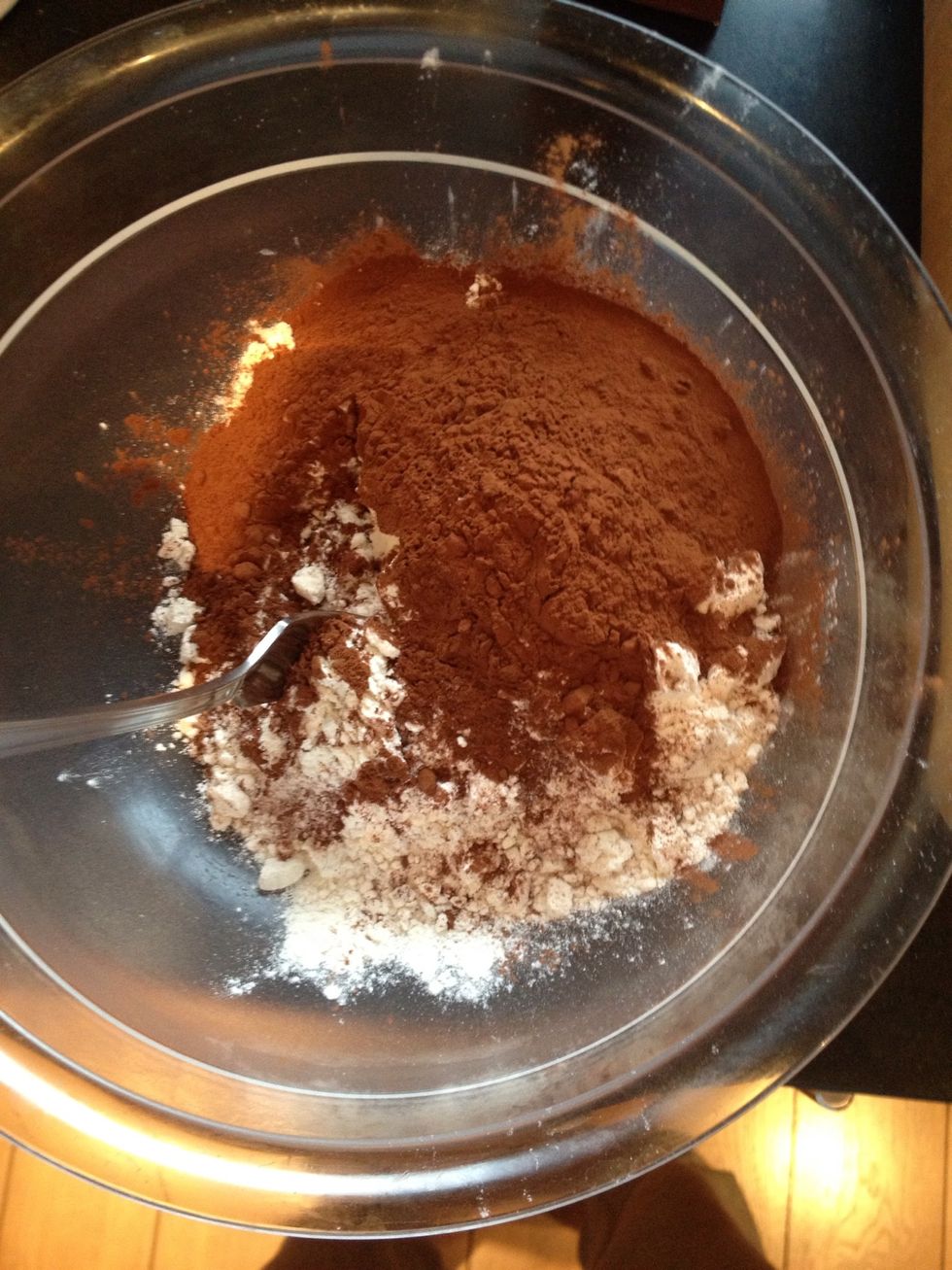 Then take a different bowl and put in the flour, baking soda, cocoa and salt.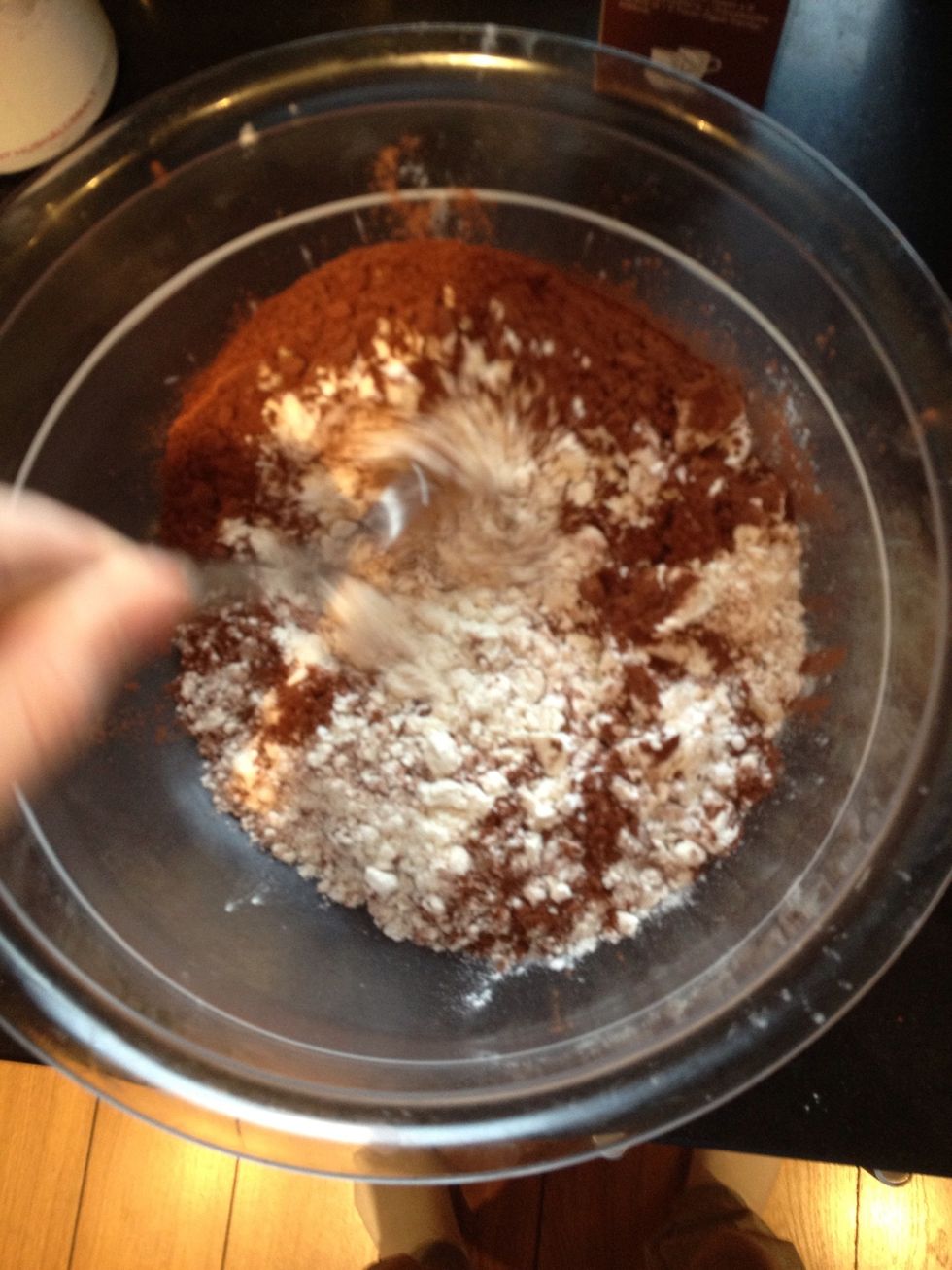 Stir with a fork until well combined and as less lumps as possible.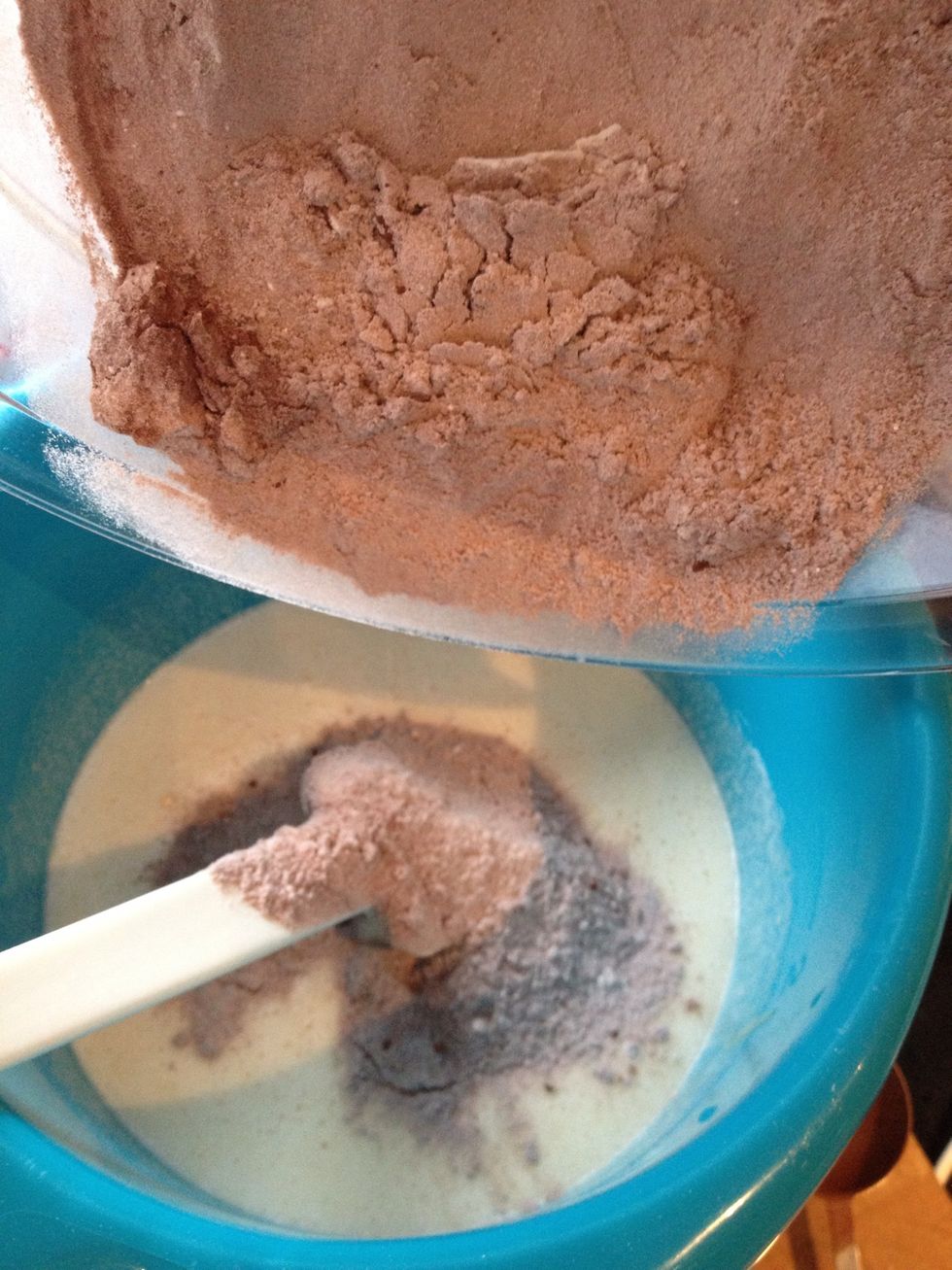 Pour it into the other mixture.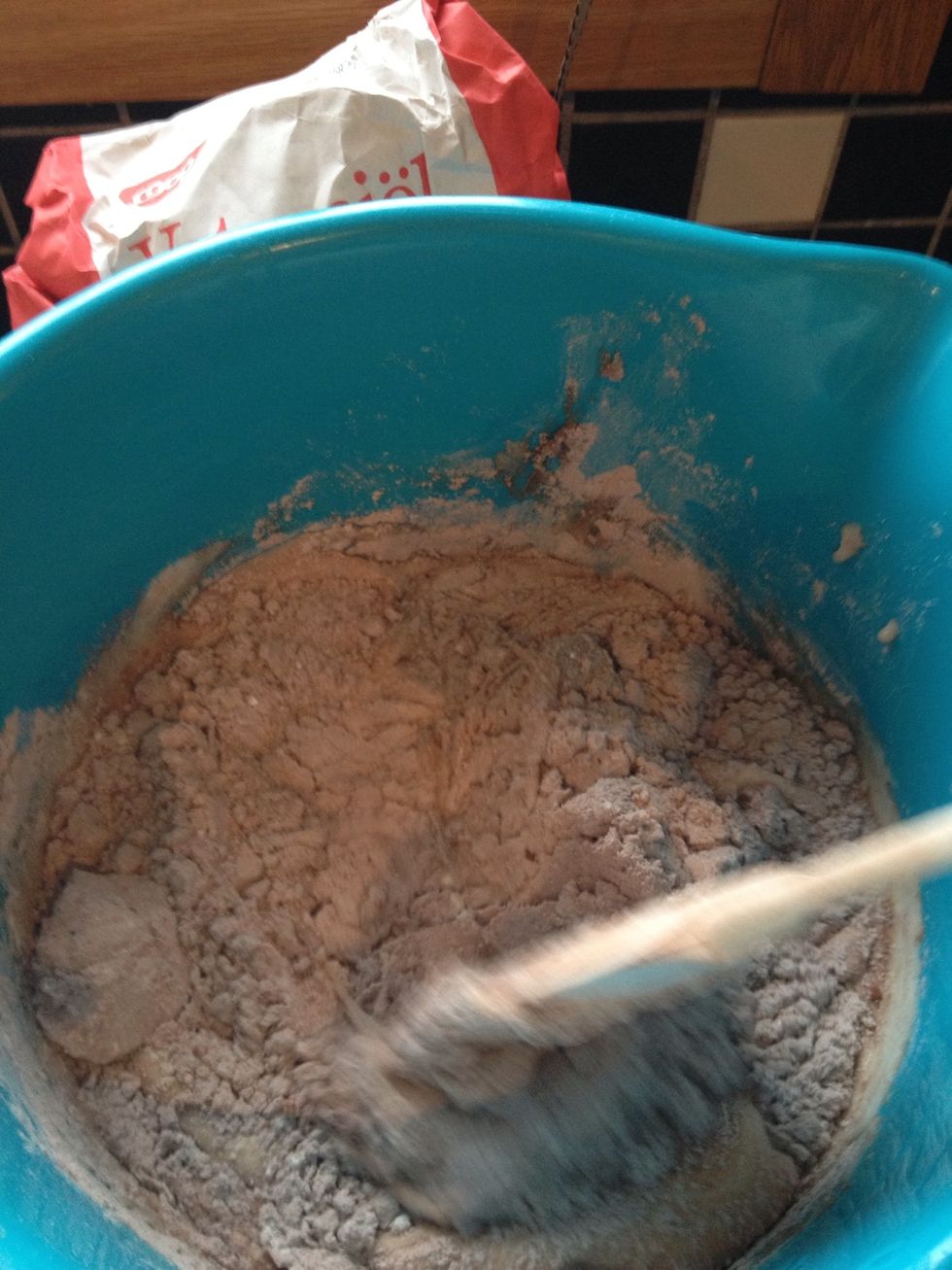 Blend carefully, you don't want to get air inside. 🌀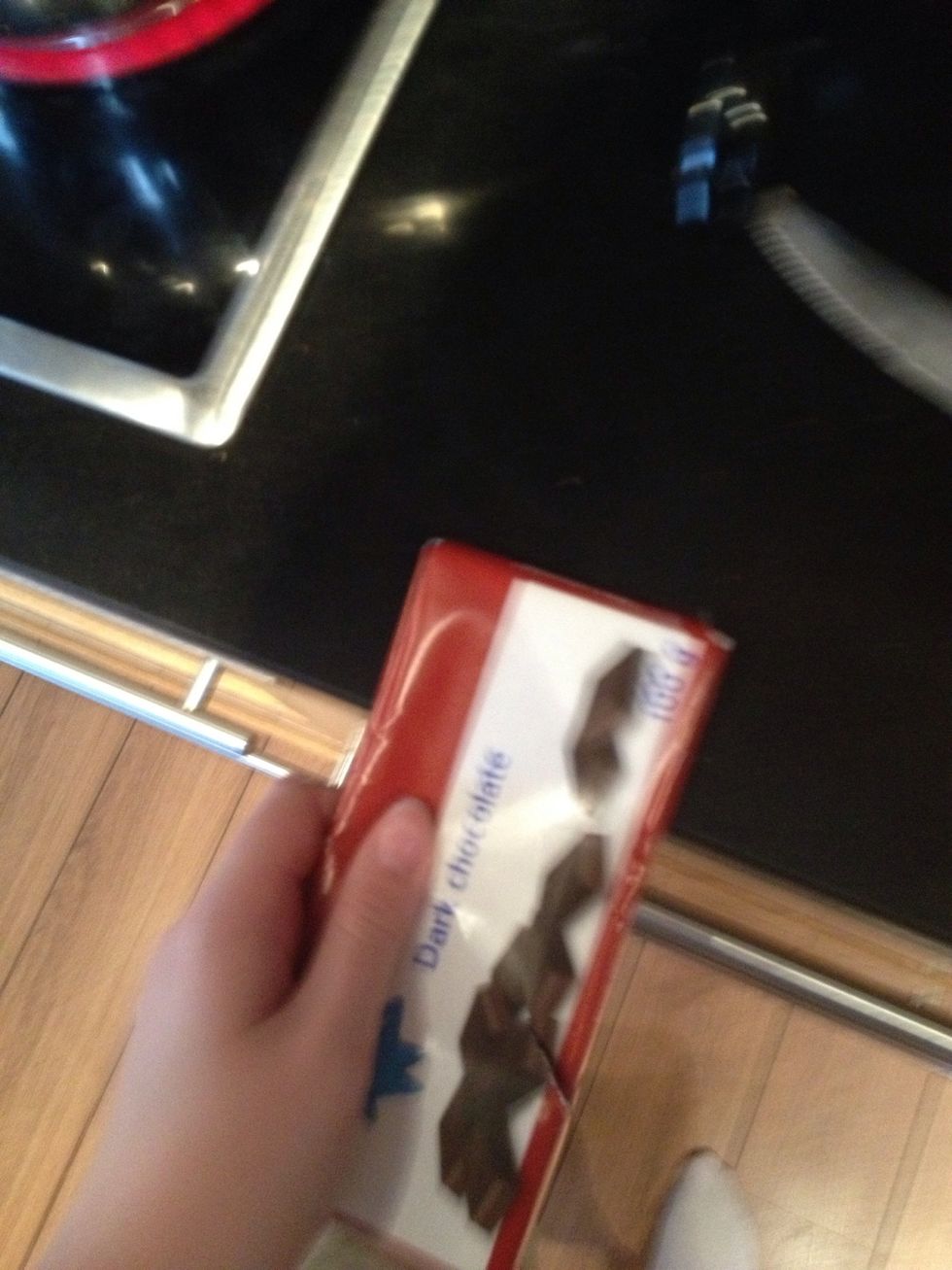 Smash the chocolate into something hard or chop coarsely. 😆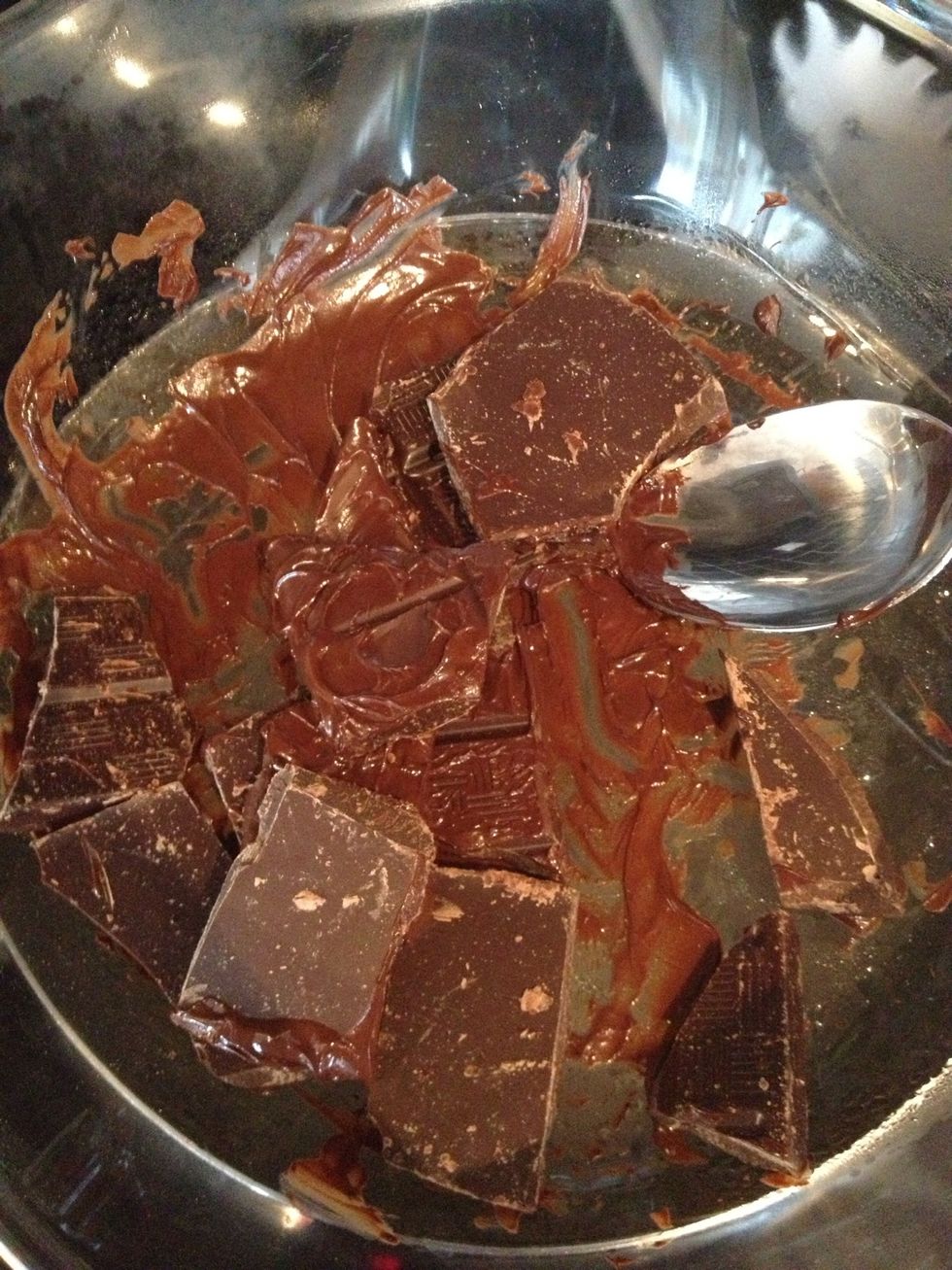 Boil up some water, place a bowl over it and put in the chocolate. Stir occasionally until melted.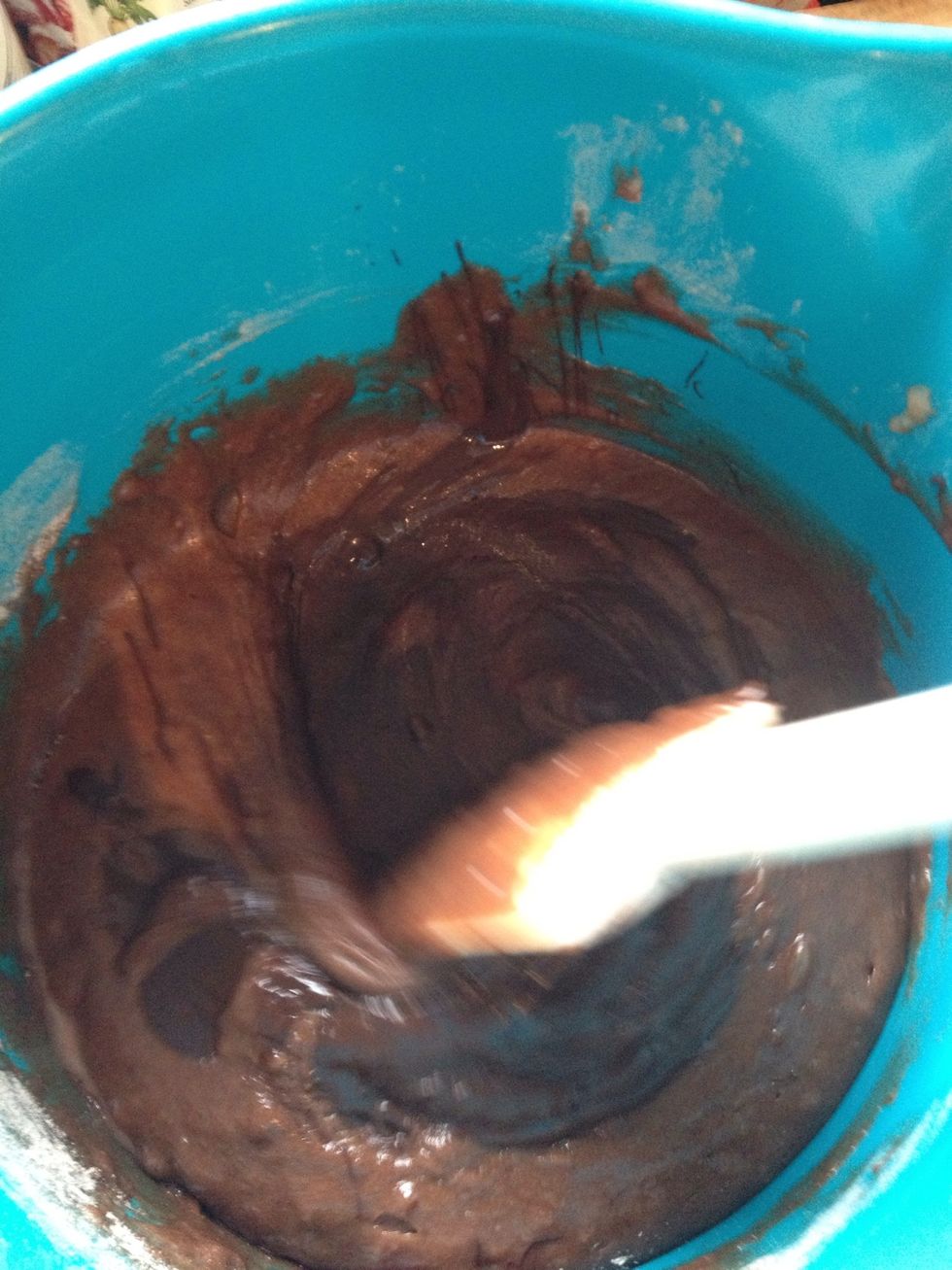 Pour the chocolate into the rest of the batter and stir carefully.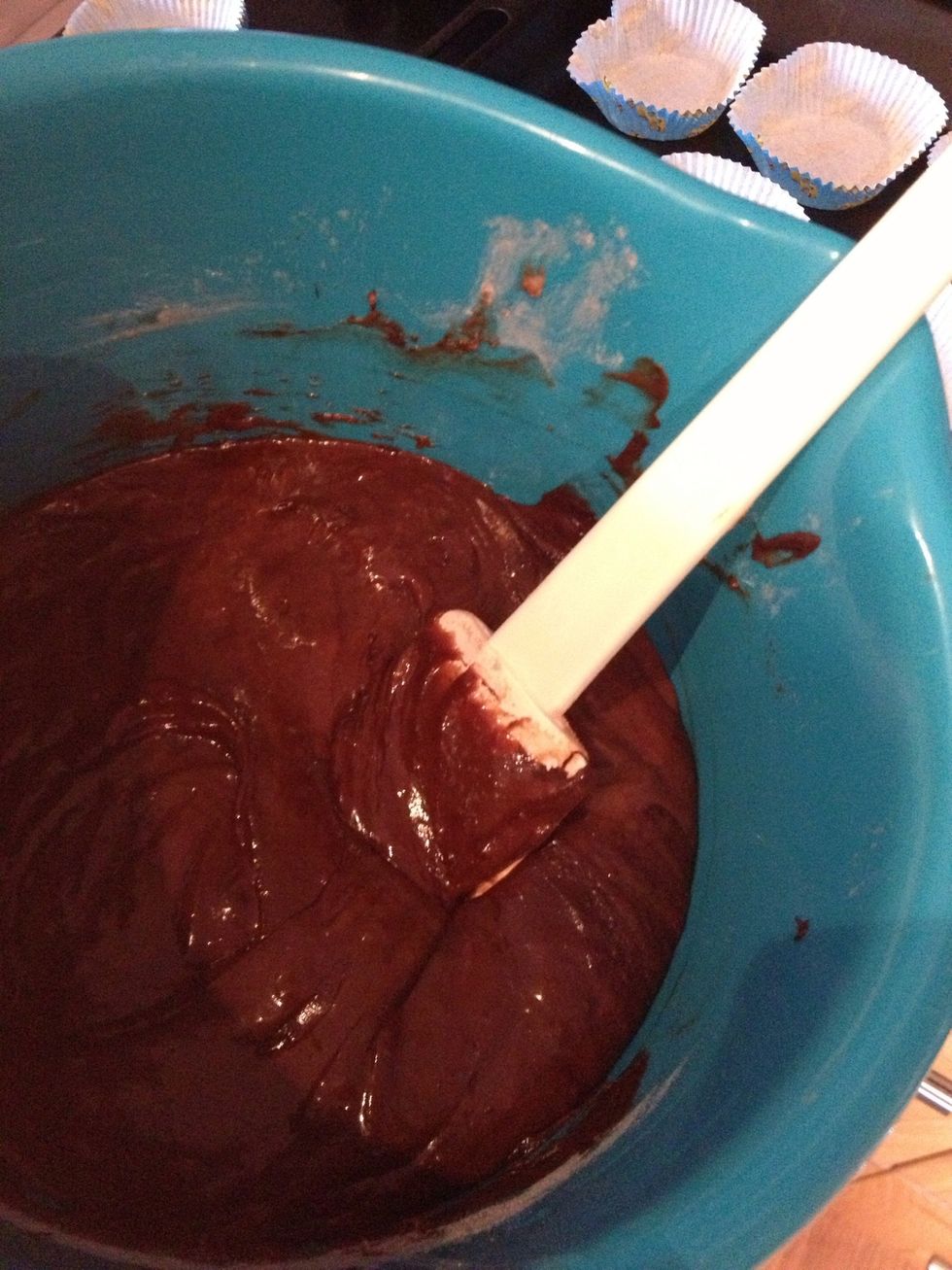 Take a spoon and fill your forms with 2/3 of the batter. 🍴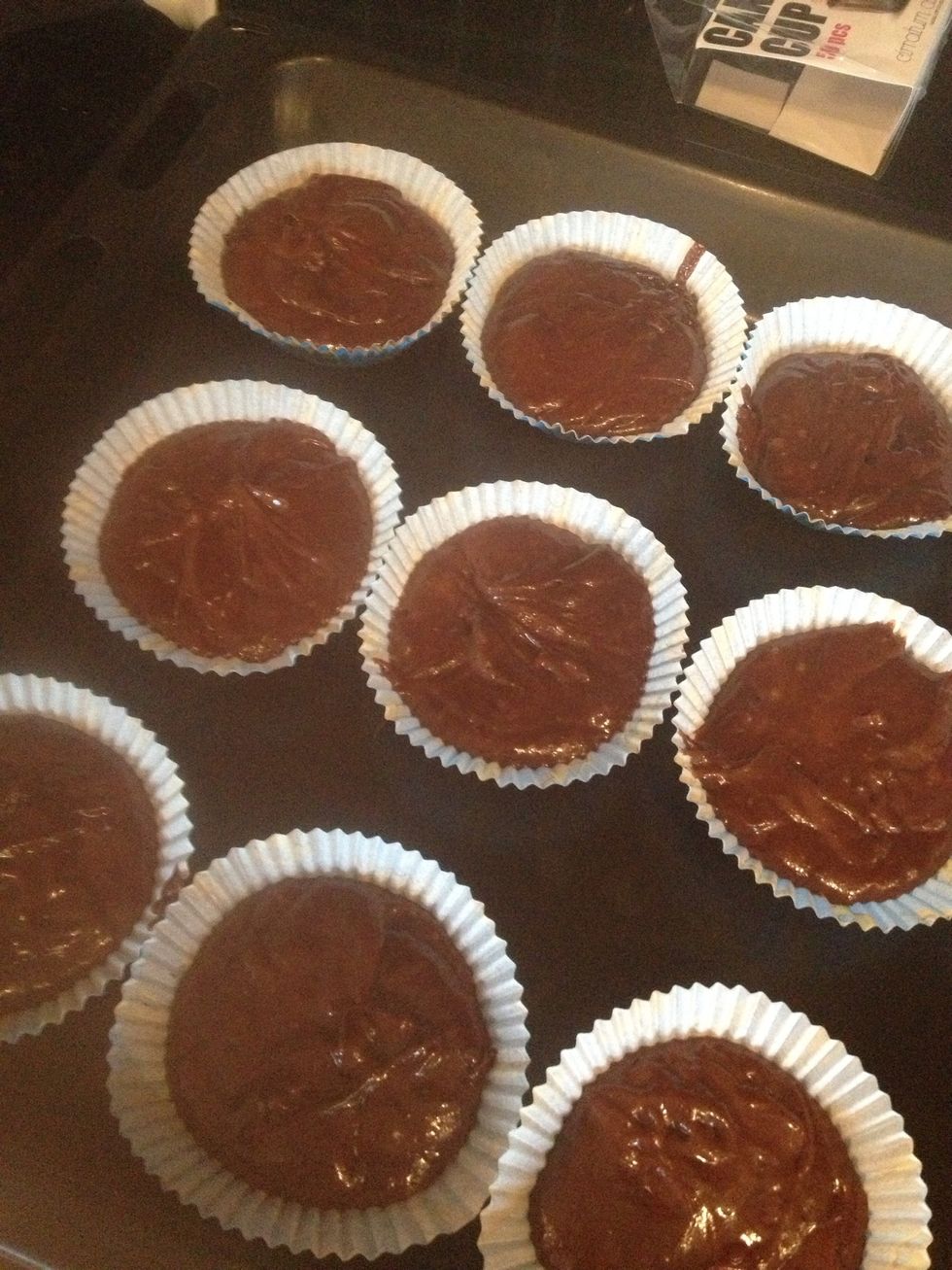 Like so, but in your cupcake mold because mine failed big time....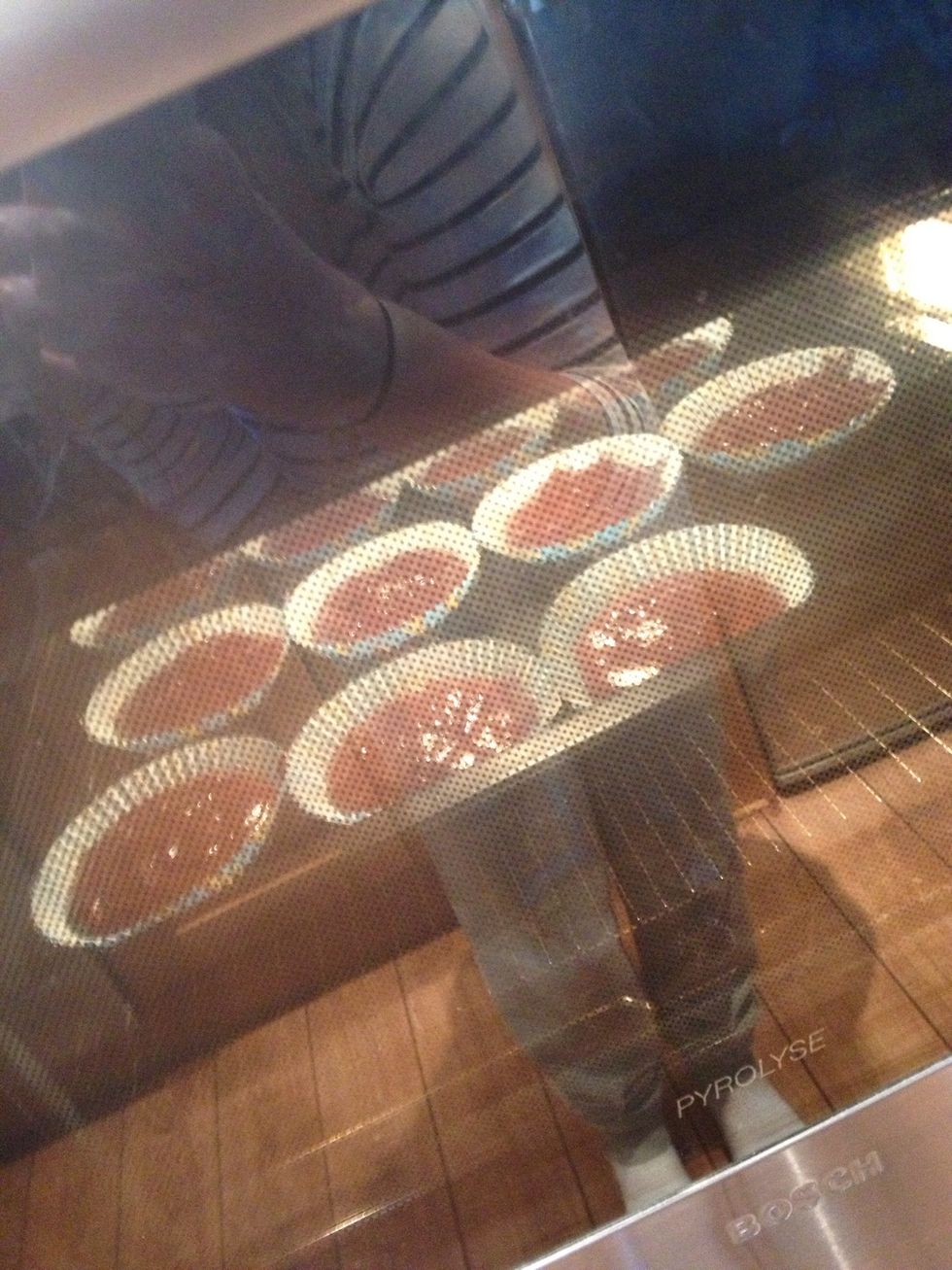 Put those motherf***ers into the oven for about 15-20 minutes, depending on the size.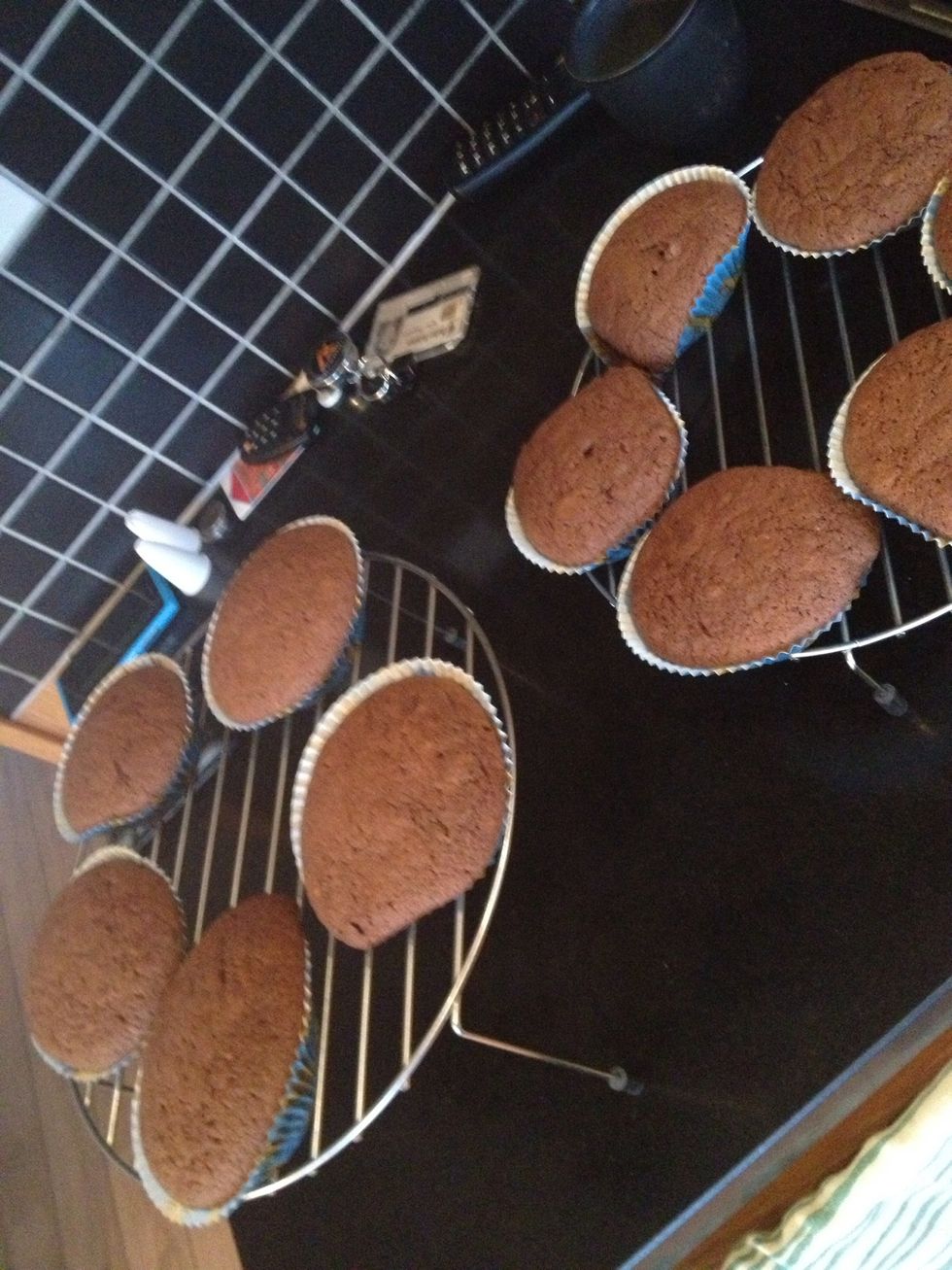 Here you see why you should have the forms in a cupcake mold hahaha... Put them on cookie racks to cool. 😂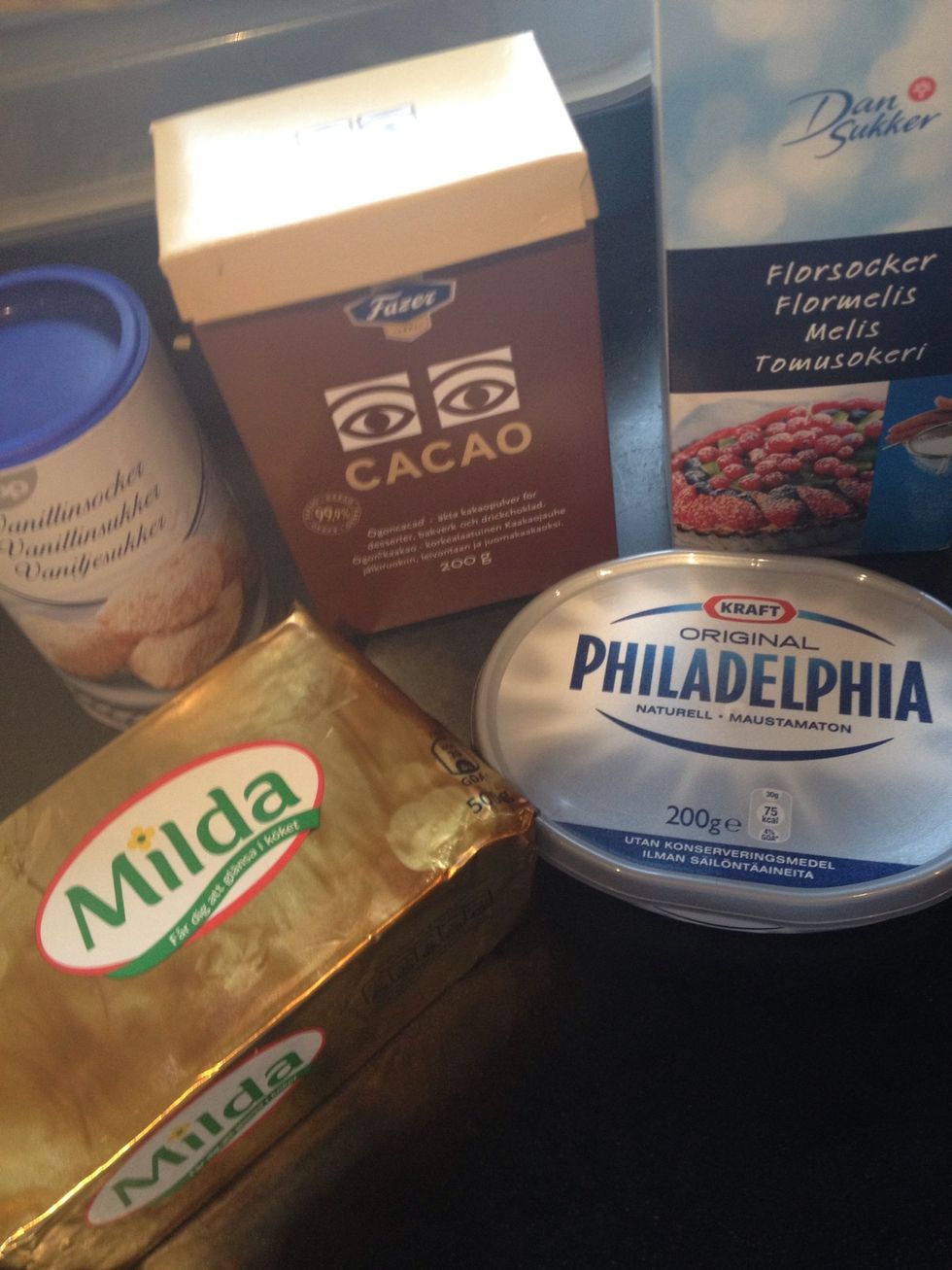 Ingredients to the frosting. 🍶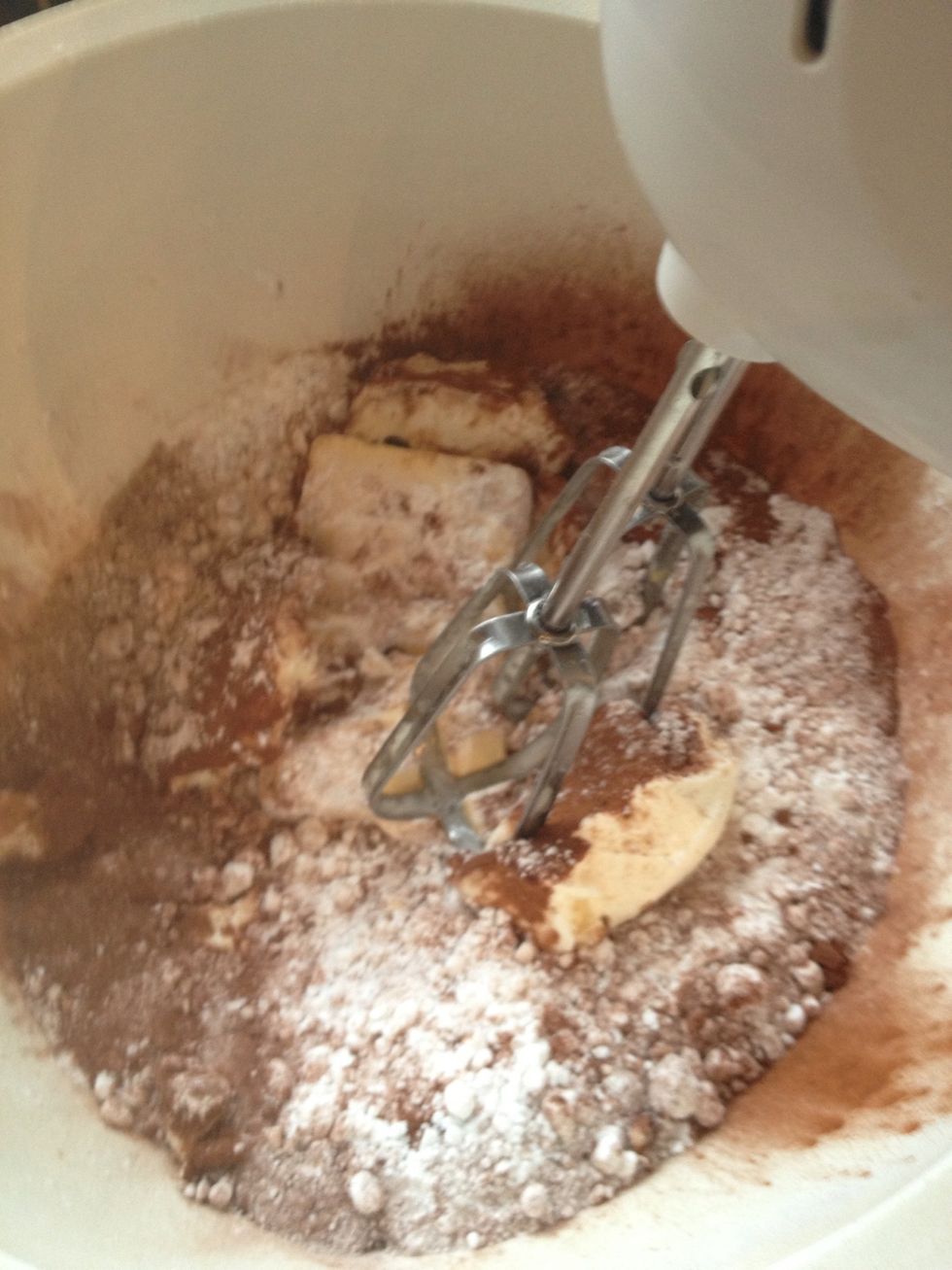 Put everything except the coffee in a new bowl and stir.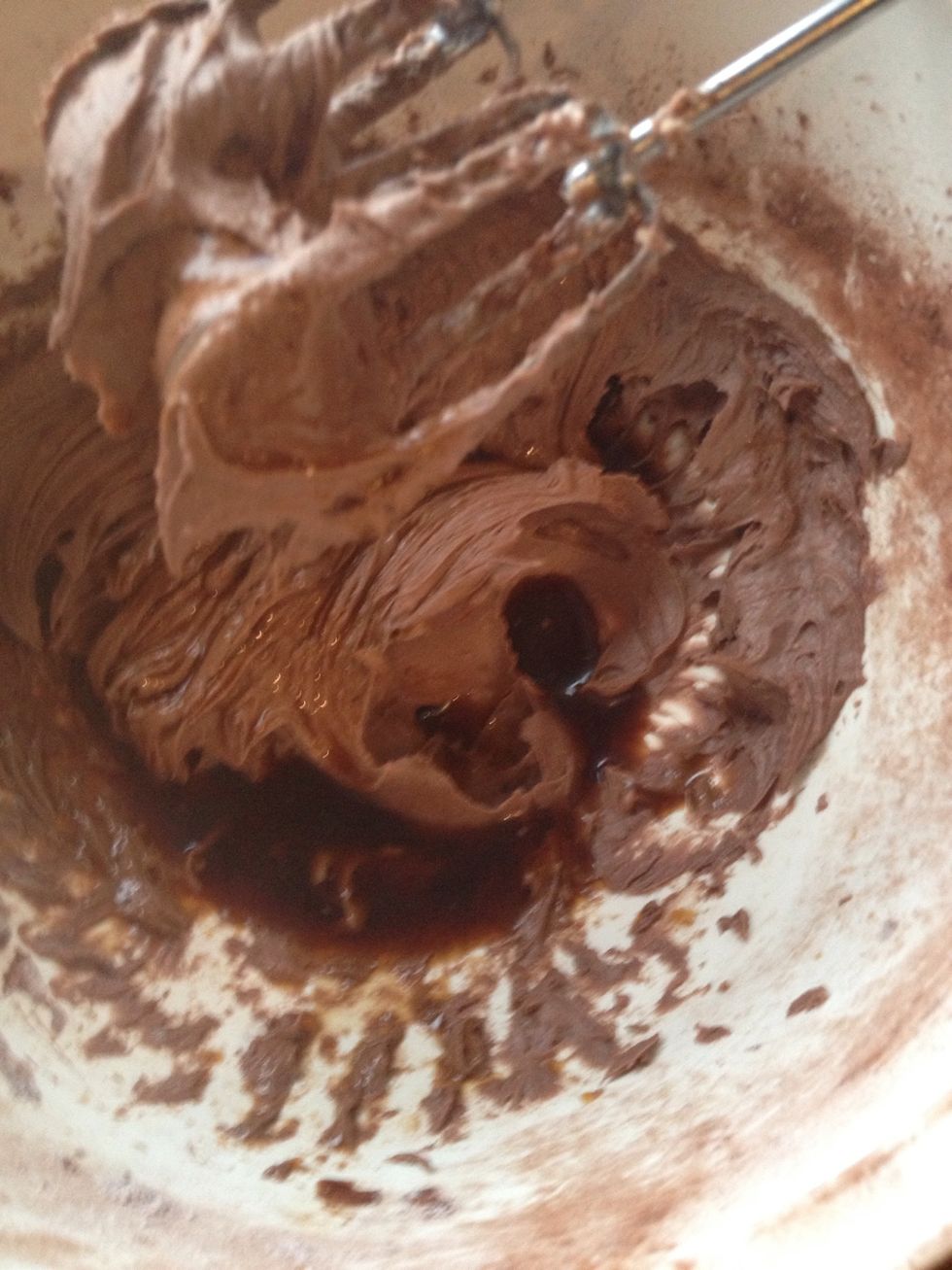 Don't forget the coffee! Then stir again. ☕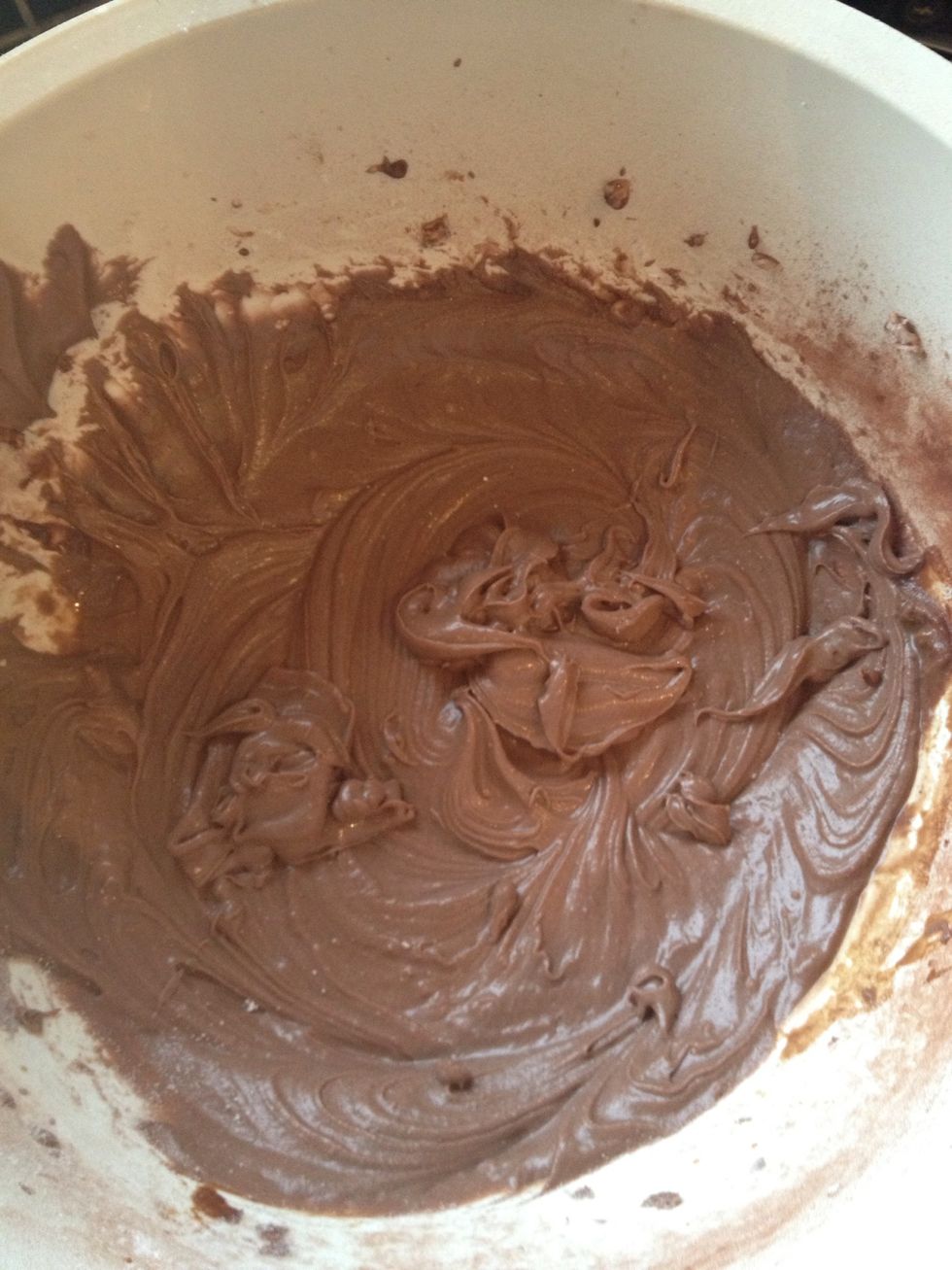 Tadaaaa, delicious. 💕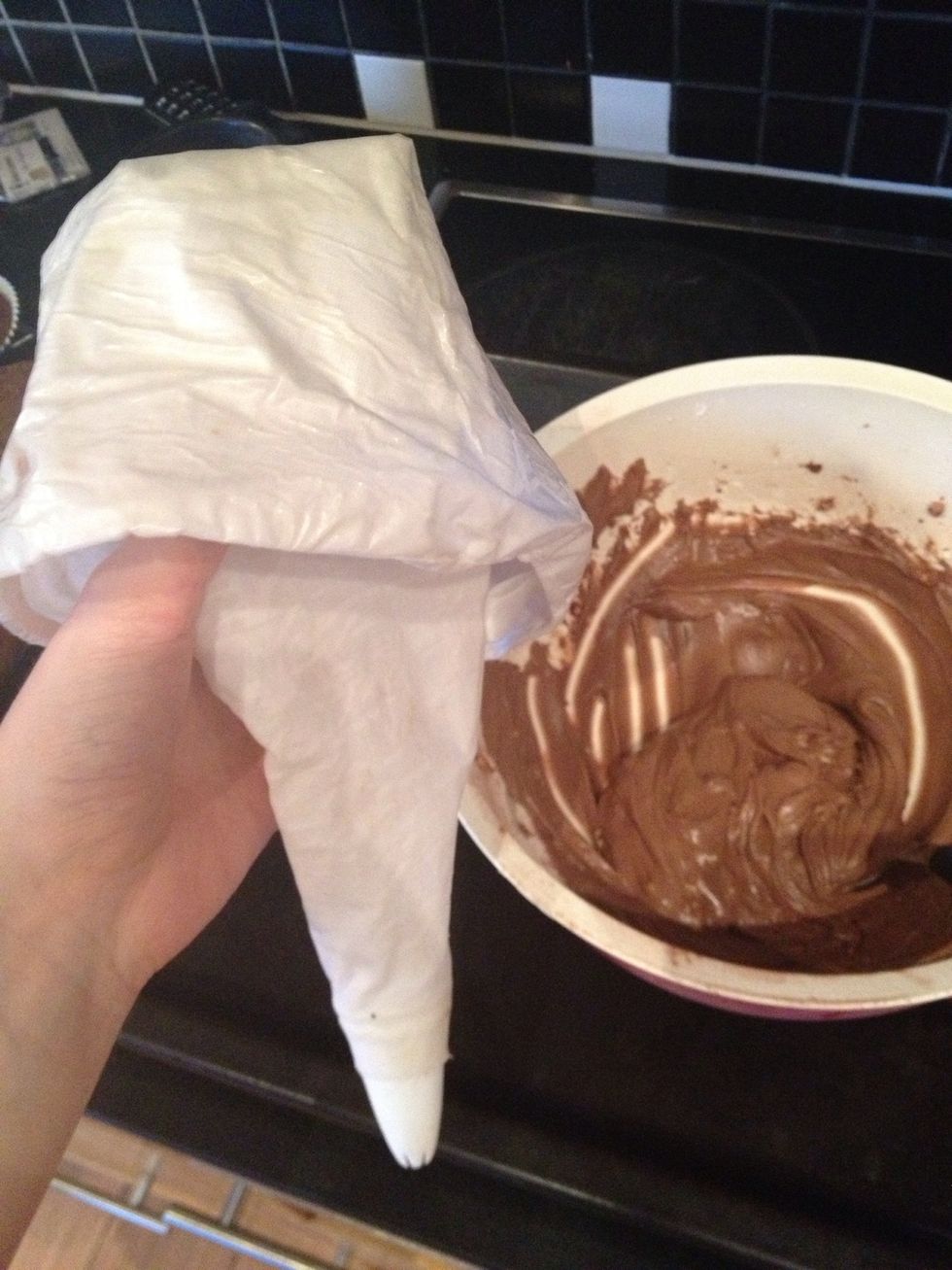 Take your piping bag and fold it down a bit like this, then put in some frosting.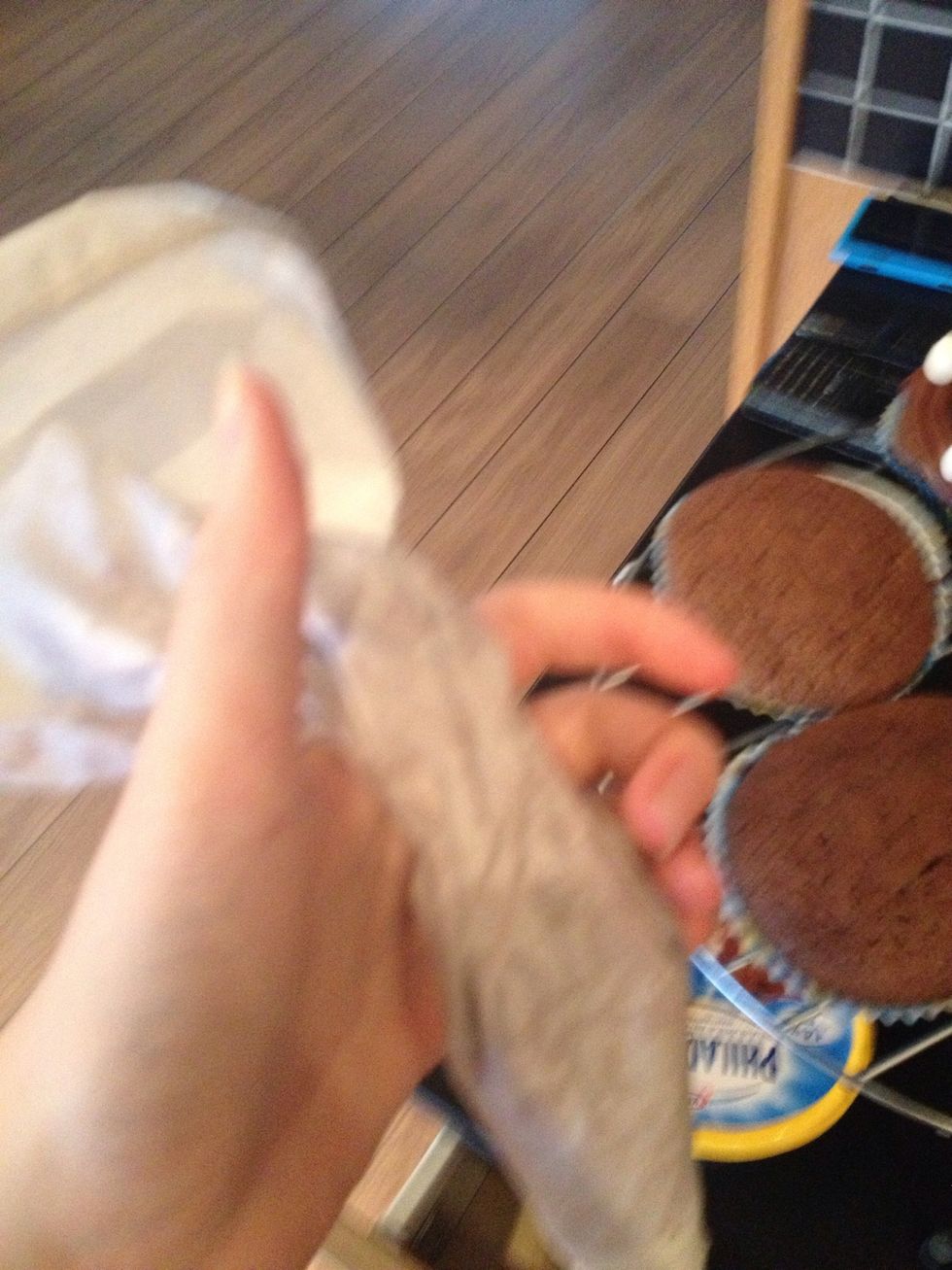 Fold it out and spin it a little like this so all of the frosting comes down. 👇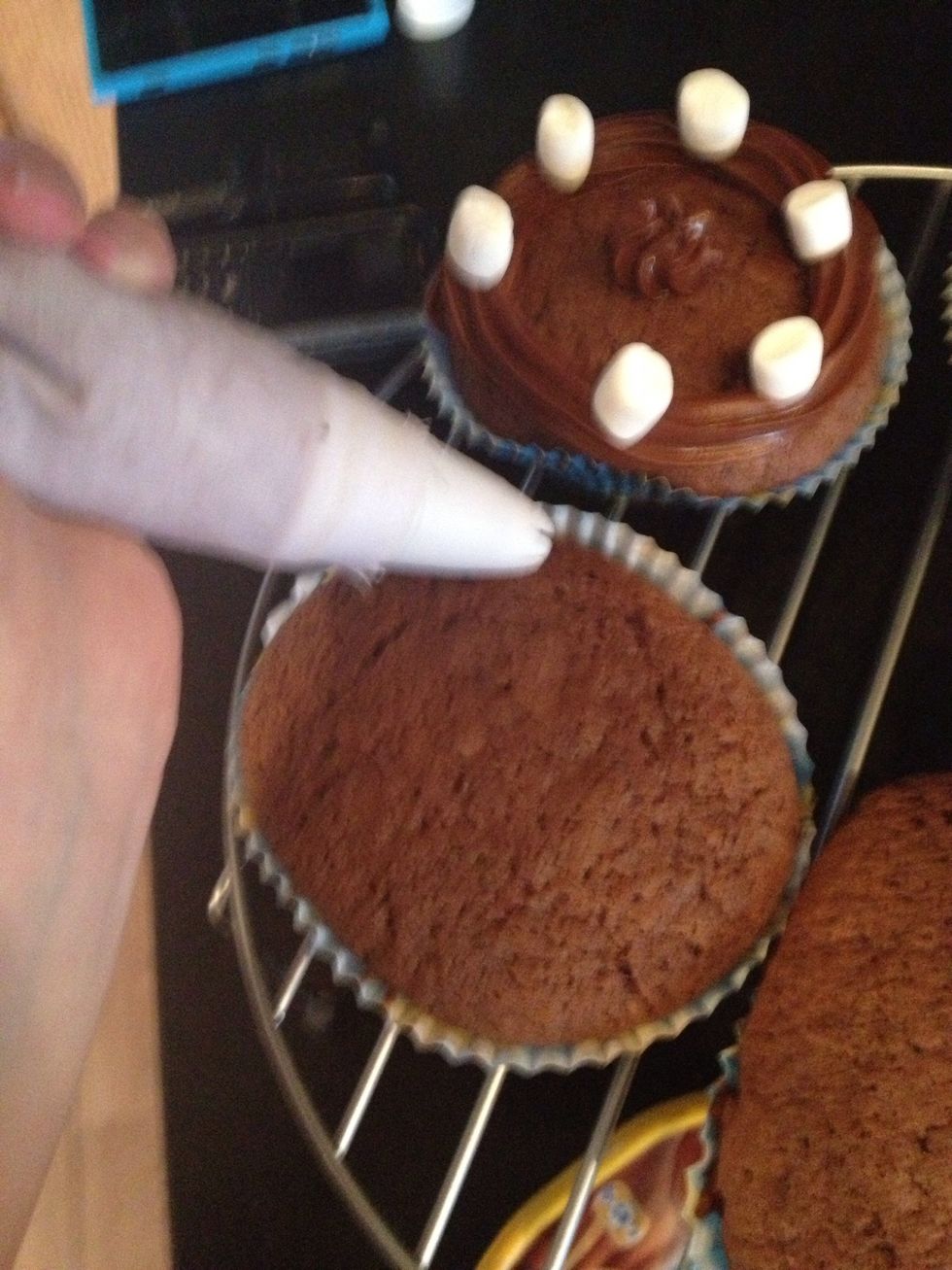 Pipe it out over the cupcake.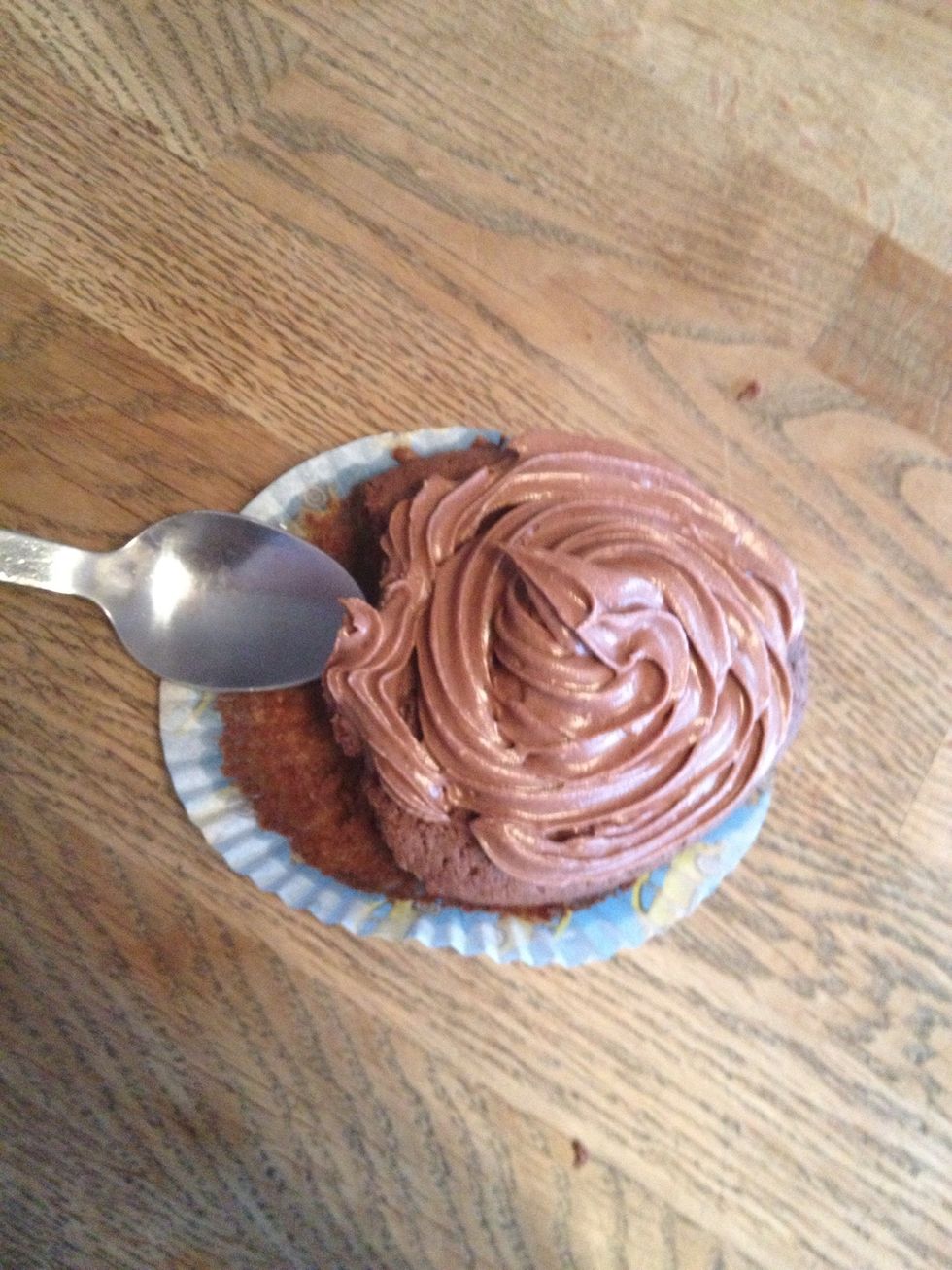 Enjoy your delicious cupcakes. 😊
The cupcake
3.0 eggs
1.0c granulated sugar
1.0tsp vanilla sugar
50.0g butter
0.2c sour cream
2.0Tbsp cold coffee
2.0c flour
2.0tsp baking soda
4.0Tbsp cocoa
1.0pch salt
100.0g dark chocolate
The frosting
60.0g soft butter
2.0c icing sugar
1.0tsp vanilla sugar
0.9c cocoa
100.0g Philadelphia cheese
1.0tsp hot coffee
garnish (optional)