How to make icing roses/hydrangeas on honey cupcakes
Make Icing Roses/Hydrangeas on Honey Cupcakes
44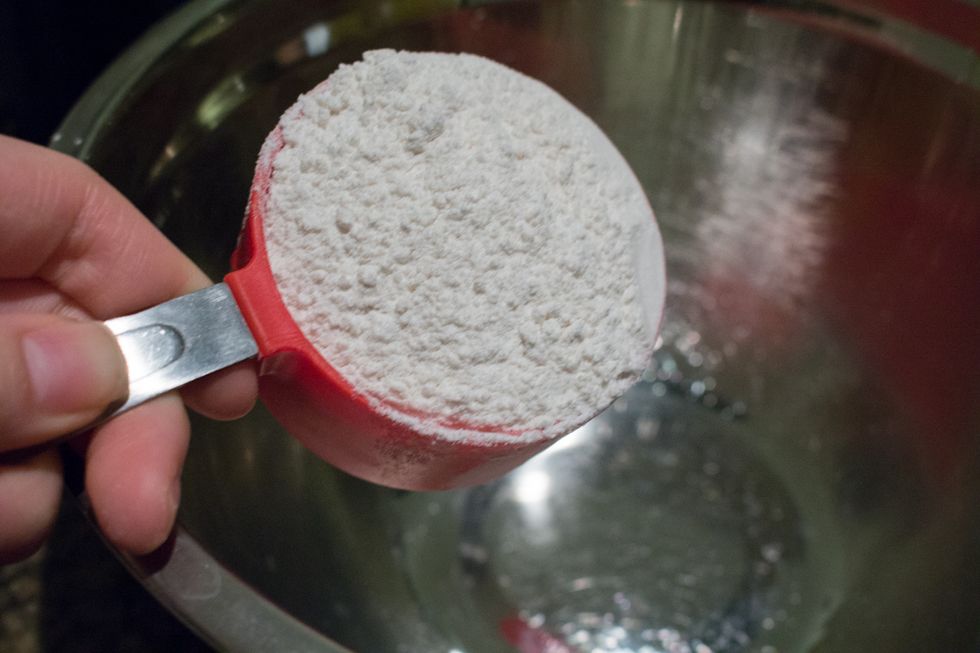 In a large bowl, add 1.5 cups of flour.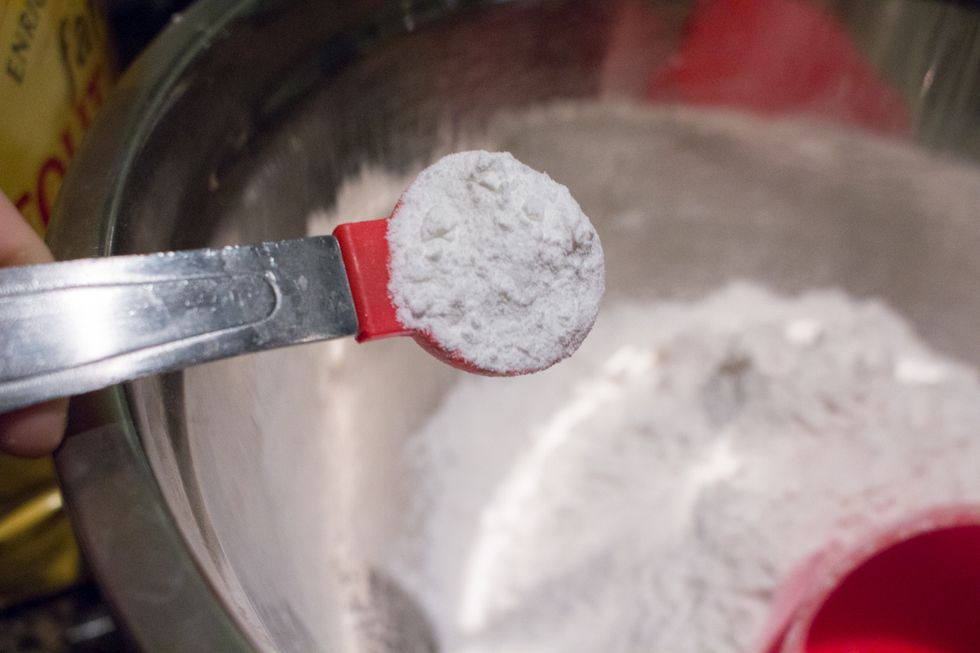 Add 1/2 a tablespoon of baking powder to the flour.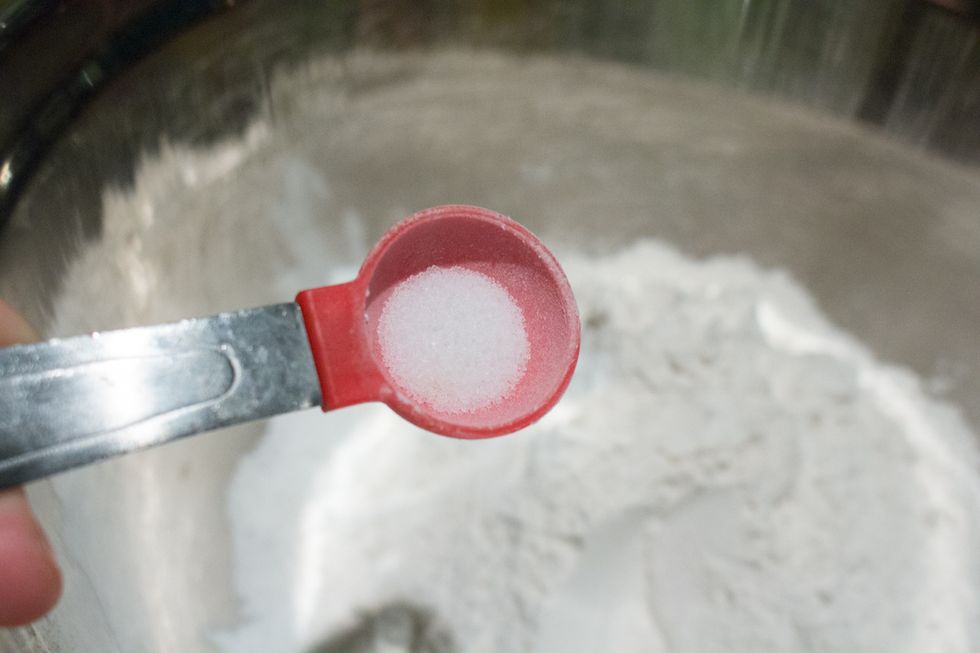 Add 1/4 teaspoon salt to the flour mixture.
Whisk your flour mixture together.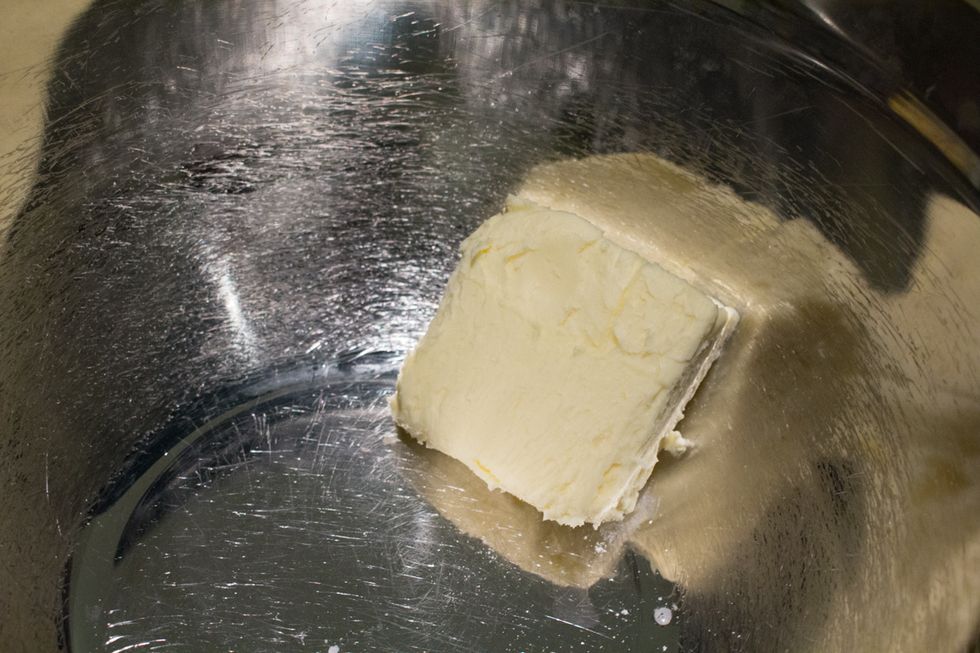 In a separate bowl, add your 1/2 cup of unsalted butter.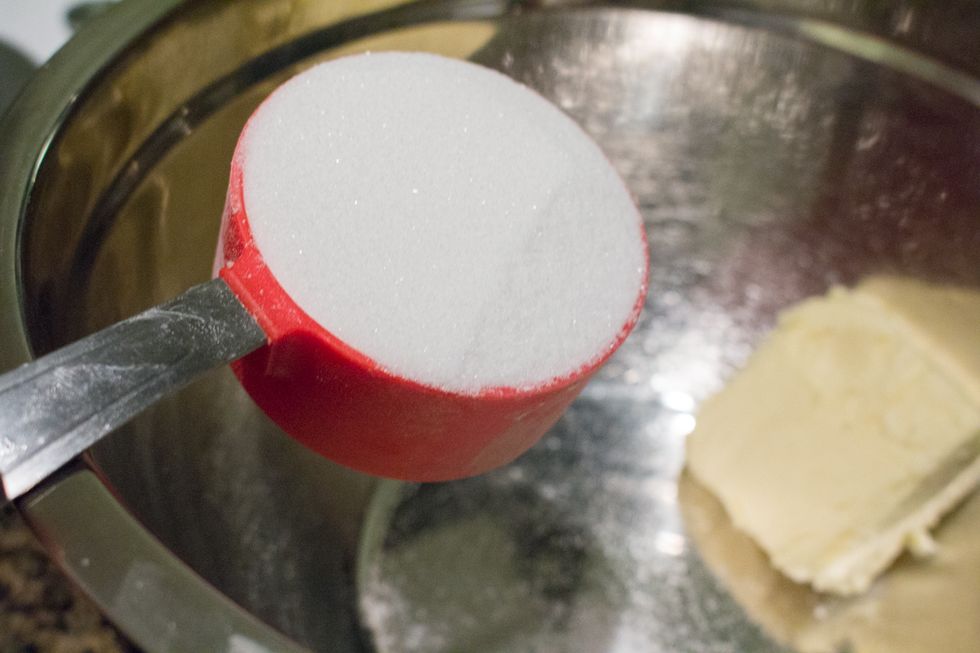 Add 1 cup sugar to the butter.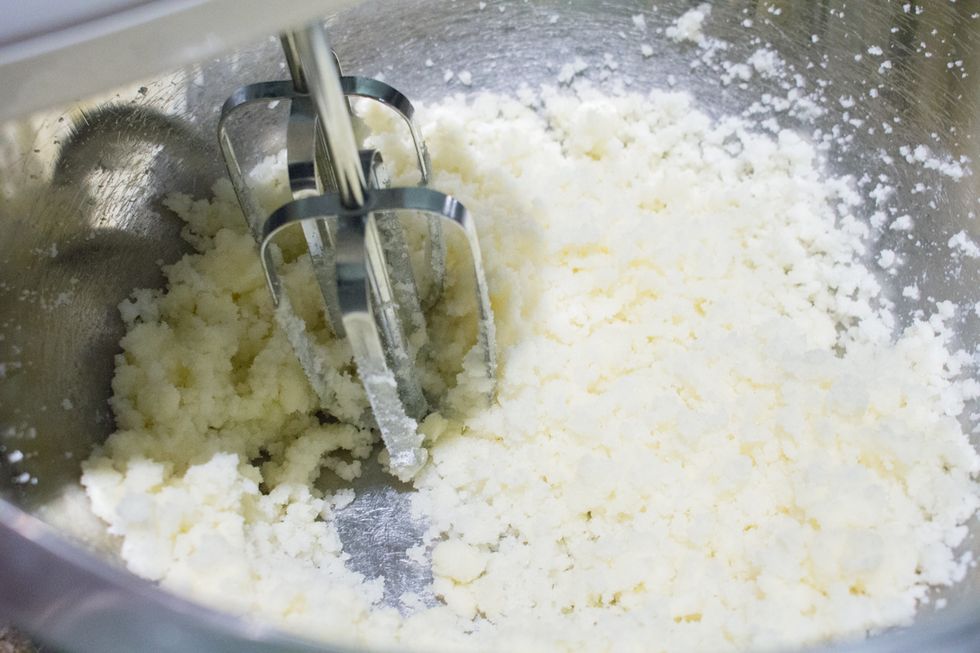 Cream together butter and sugar with a beater.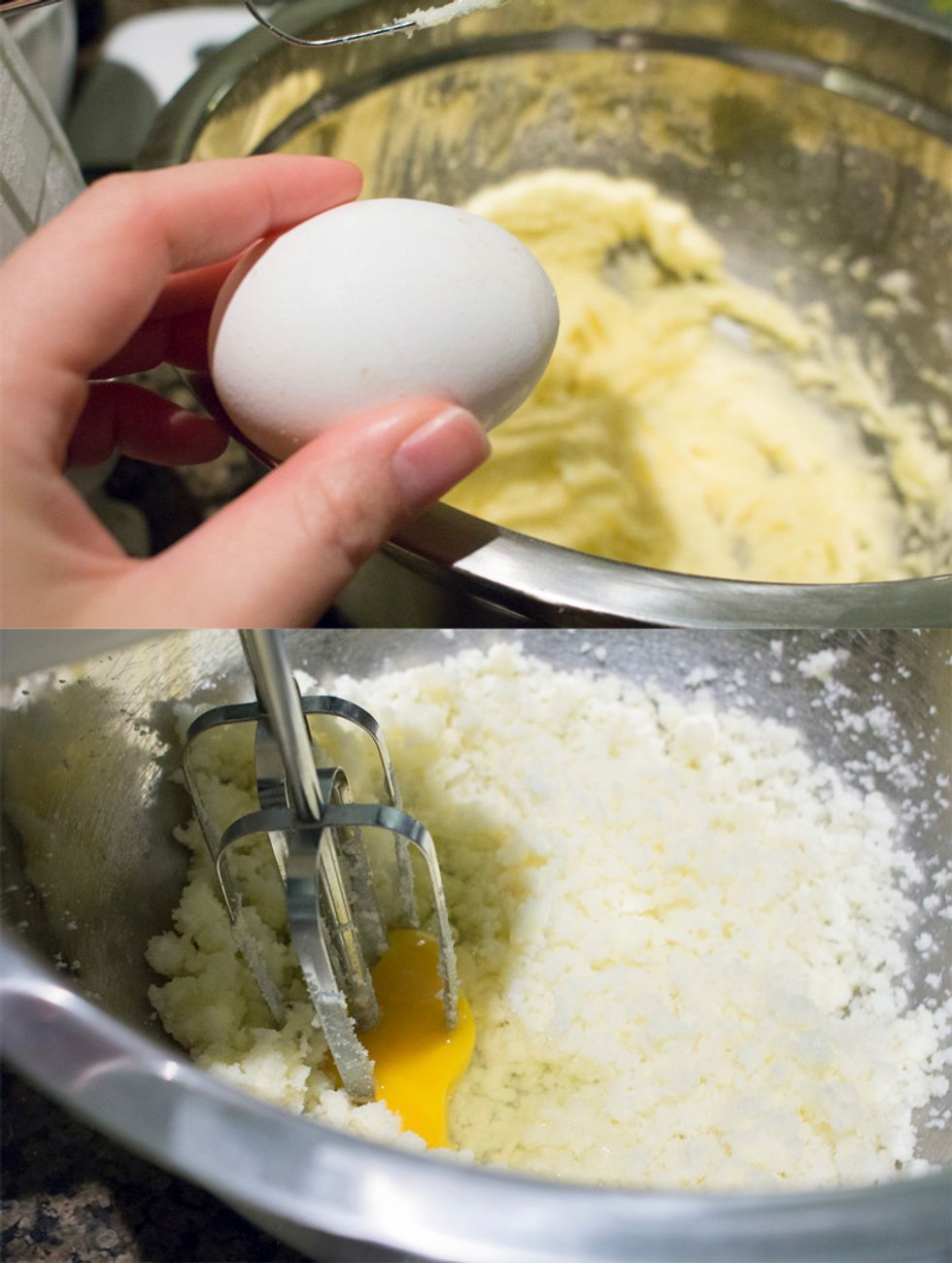 Add eggs one at a time to the butter/sugar mixture.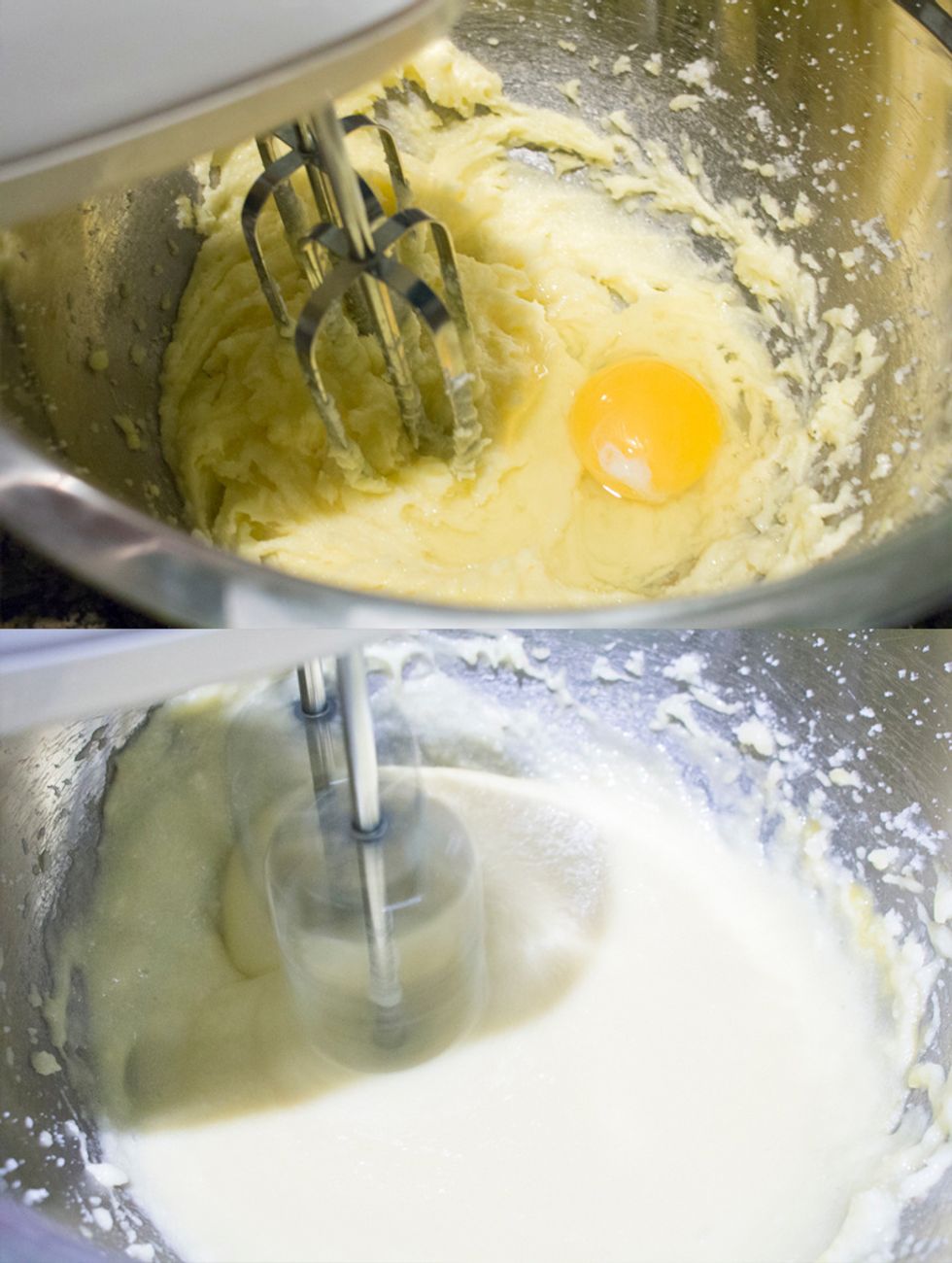 Beat between addition of eggs.
Add 1/4 cup liquid honey to your butter/sugar mixture.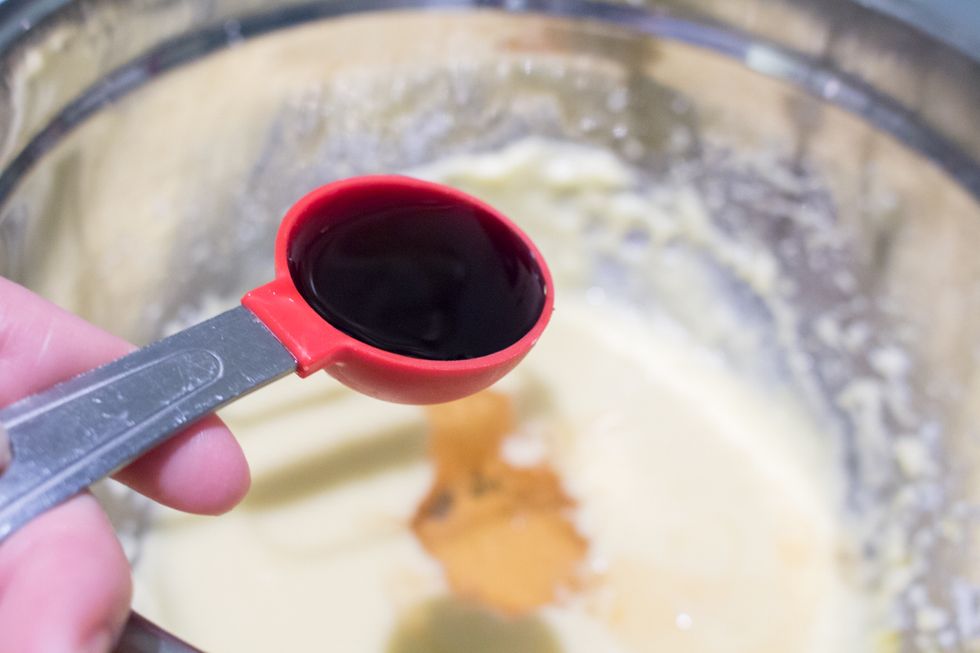 Next add 1 tbsp of vanilla extract to butter/sugar mixture.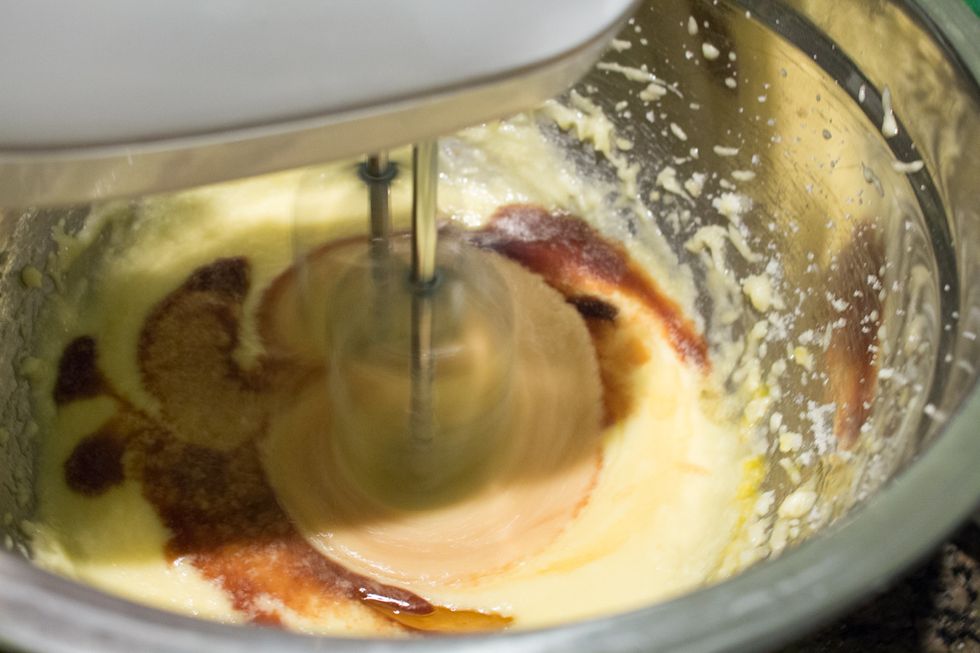 Beat the wet ingredients together.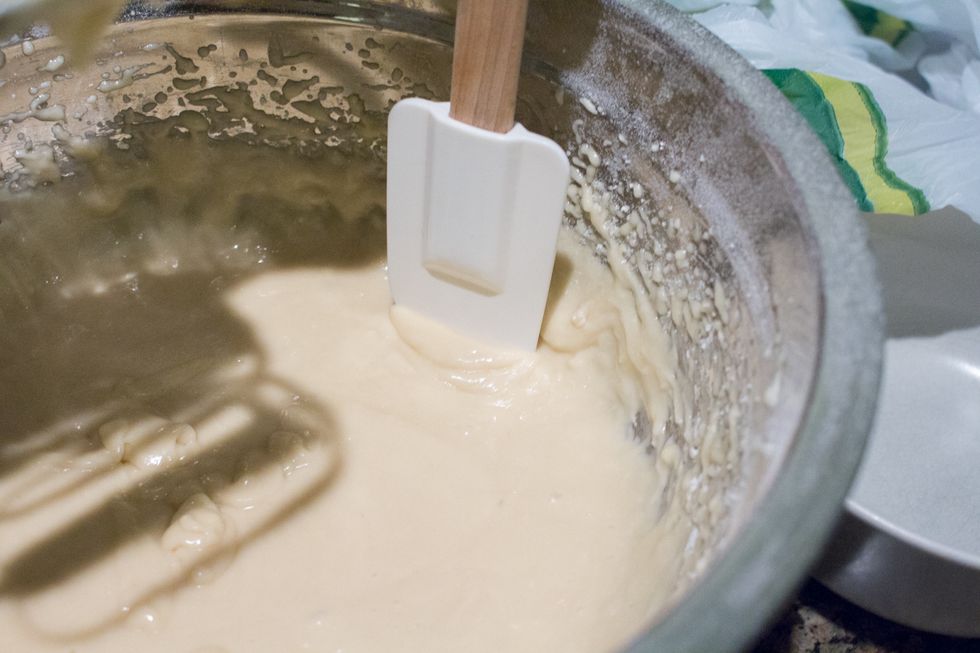 Scrape down sides of your bowl with a spatula and beat just one more time to ensure that everything is well mixed.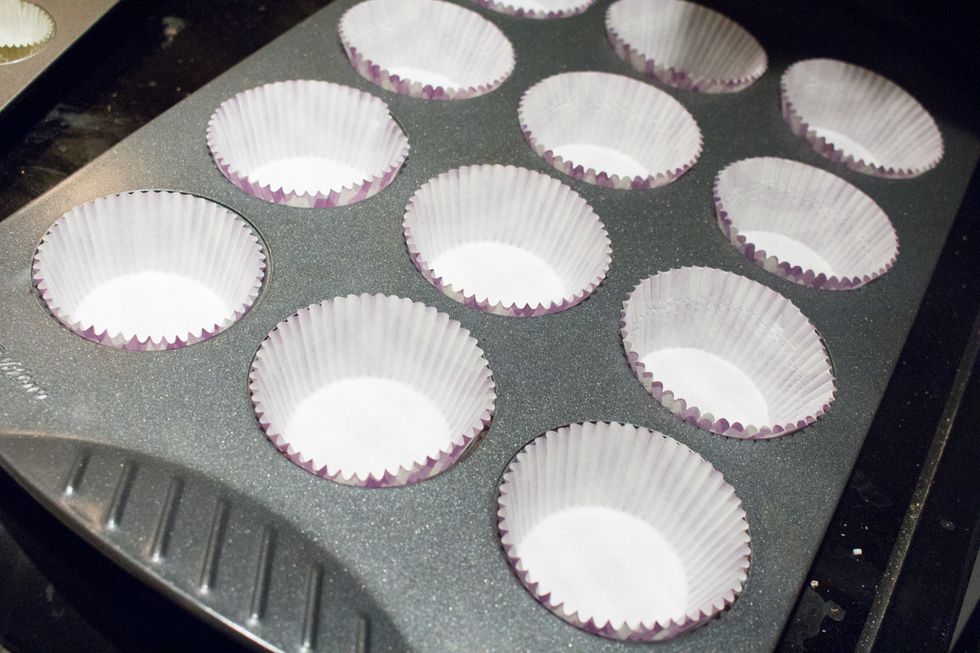 Line your cupcake tray with paper liners.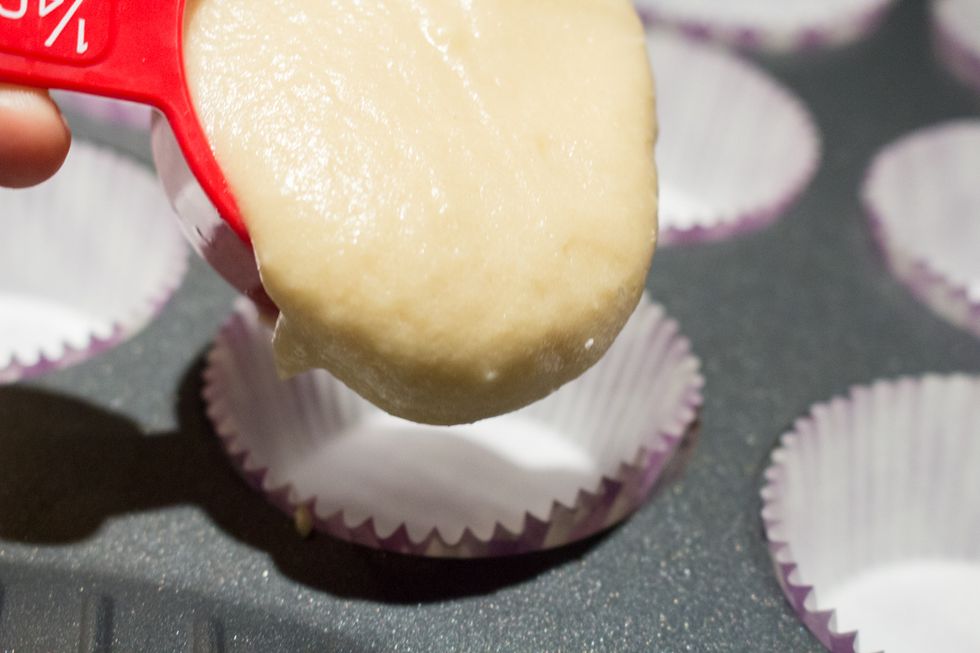 Pour your cupcake batter into the cupcake cups about 3/4 full.
Bake for ~20 minutes or until cake tester (toothpick) comes out clean when you put int center.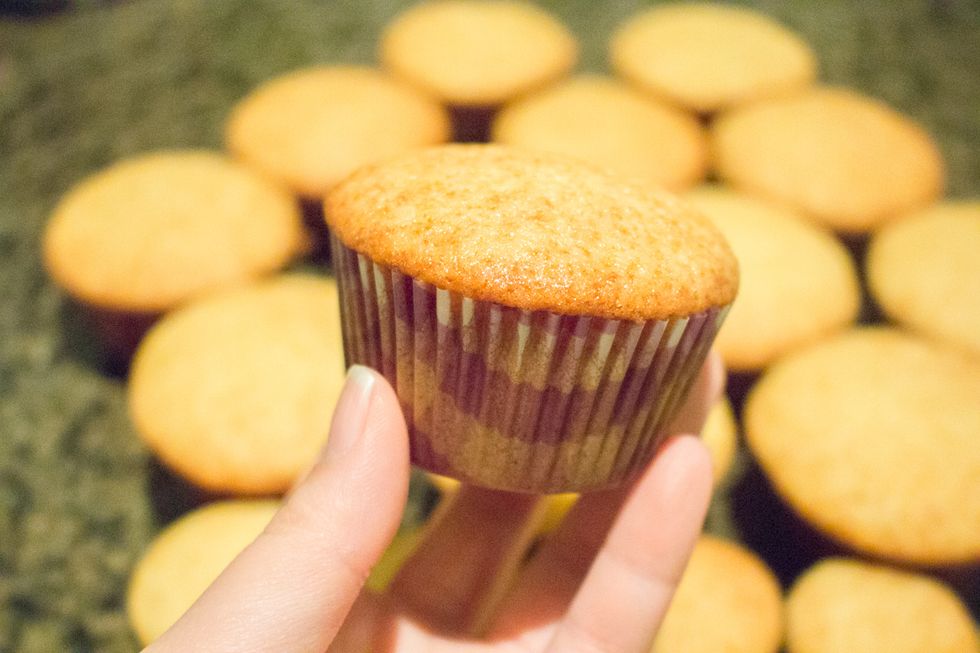 Allow to cool completely before icing!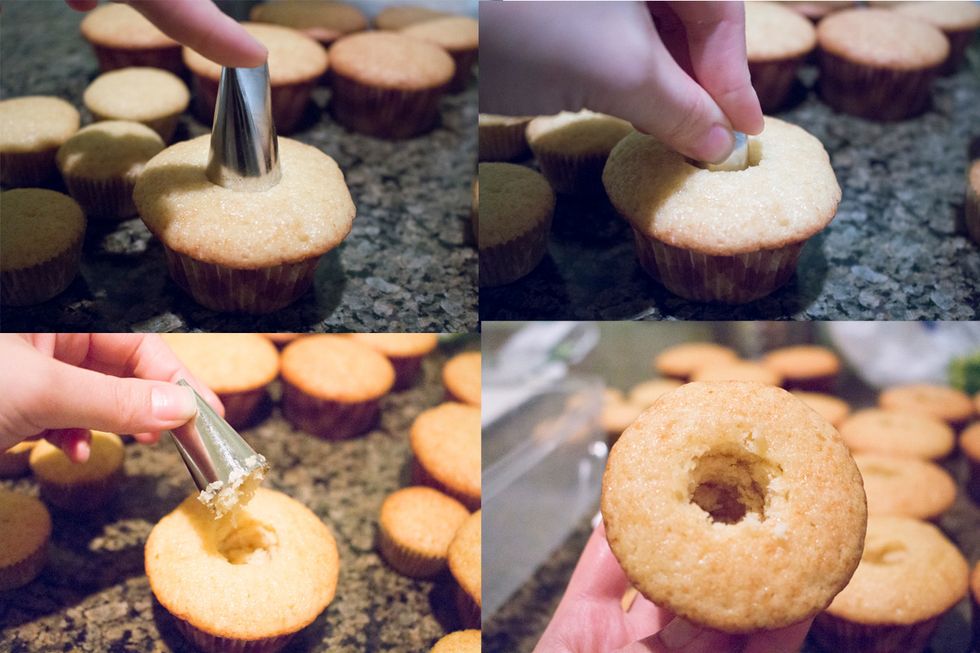 Optional step: We are going to create a hole in the cupcake for "filling". Turn a piping tip upside down & push thru center of cupcake to create hole. Or use opposite side of utensil to crave out hole
To make your own icing, you can visit my "Vanilla Buttercream" tutorial here: http://annezca.blogspot.ca/2014/12/vanilla-buttercream-icing.html or use premade icing to pipe your cupcakes.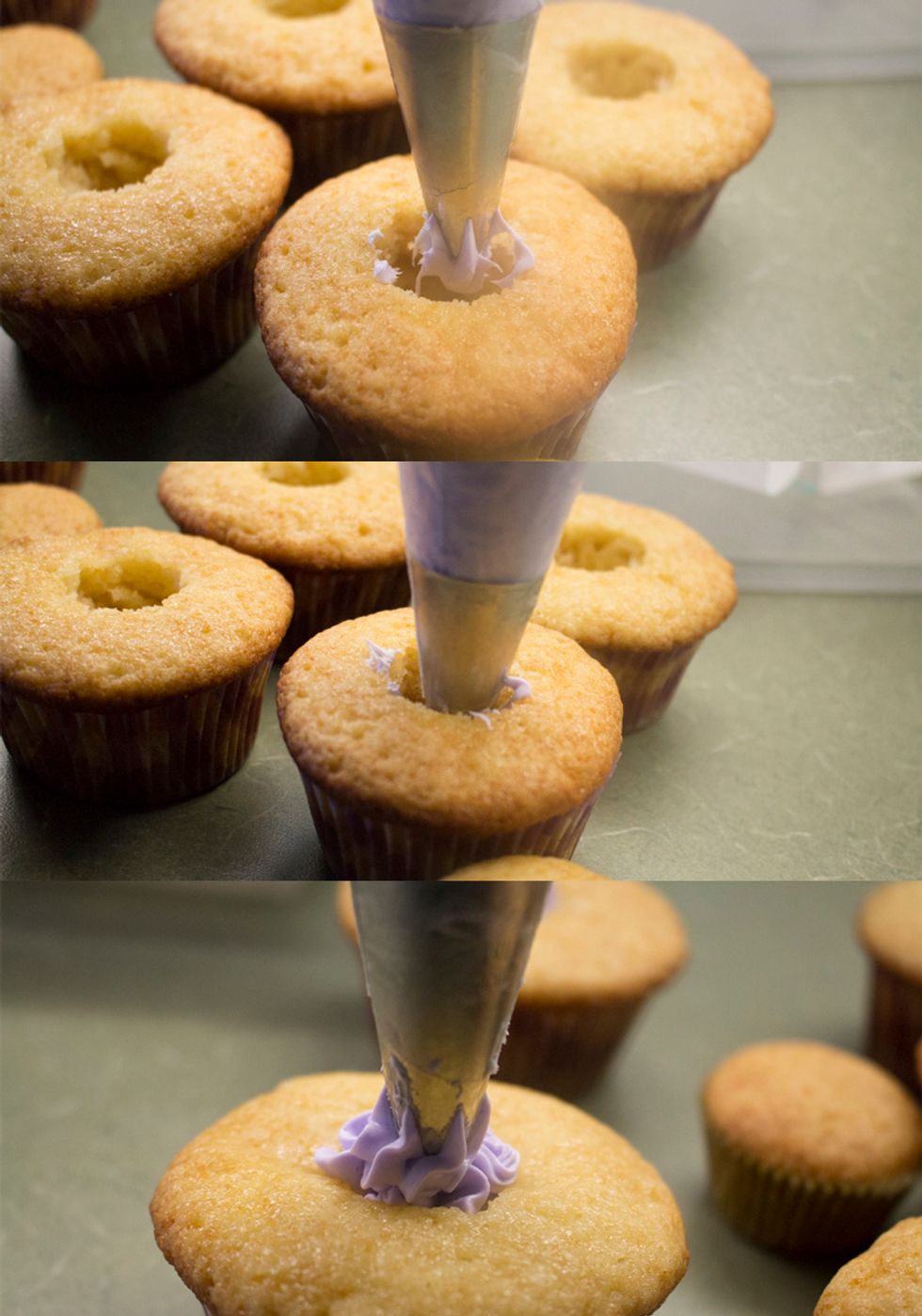 Next, scoop or pipe in icing into the hole. That has created a filling! You can use icing as filling, chocolate ganache, mousse filing, lemon curd, etc.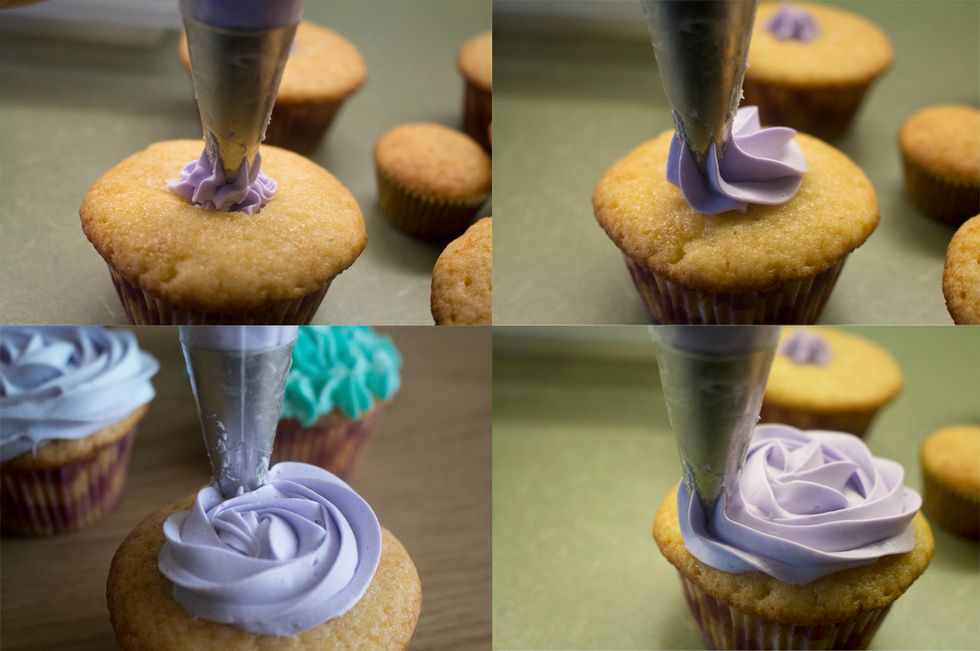 To create a "rose" on top of the cupcake, use "1M Wilton Tip", while squeezing the piping bag create one swirl starting from the center, in a circular motion moving outwards.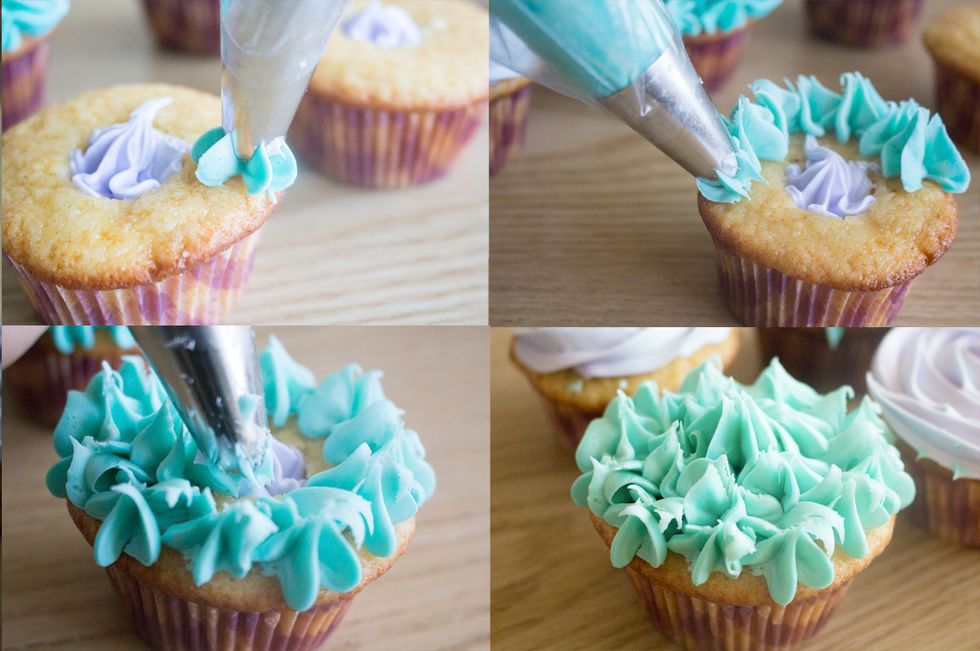 You can also make "Hydrangea Cupcakes" by "2D Wilton Tip" by squeezing a generous amount of icing on the edge of the cupcake, go circular and make your way in. Keep flowerettes close to each other.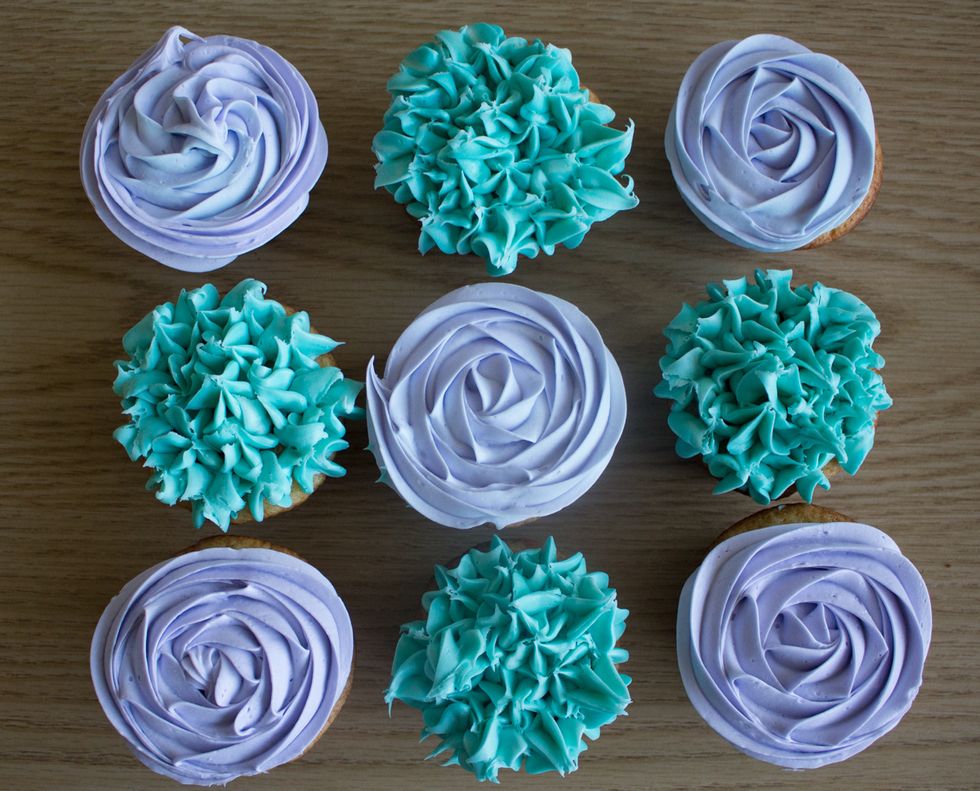 And voila you are done!
1.5c all-purpose flour
1/2Tbsp baking powder
1/4tsp salt
1/2c unsalted butter, room temperature
1/4c honey
1.0Tbsp vanilla extract
1/2c milk
Annie Ai
Canadian girl that loves travel, dance, cooking and baking! I used to eat out a lot before I realized homemade was easy, fun & MORE delicious to do!