Boil some water. About 3/4 of a cup for every cup of iced tea you want to brew.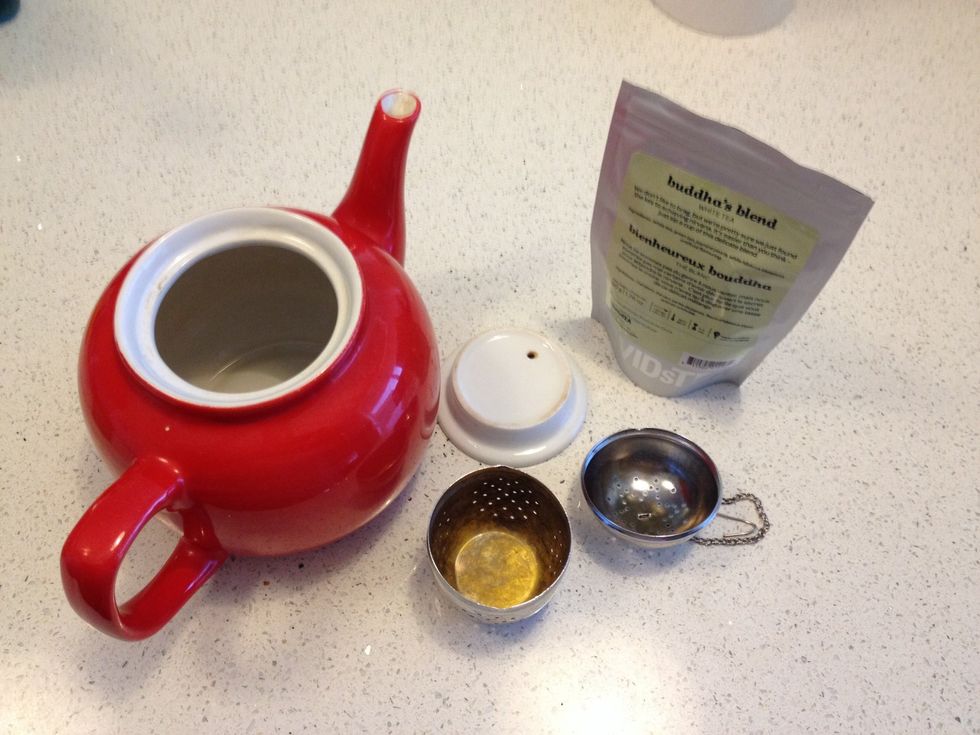 Gather together your favourite loose tea that you usually enjoy hot, an oversized tea ball, and tea pot. (Not pictured was a lime.)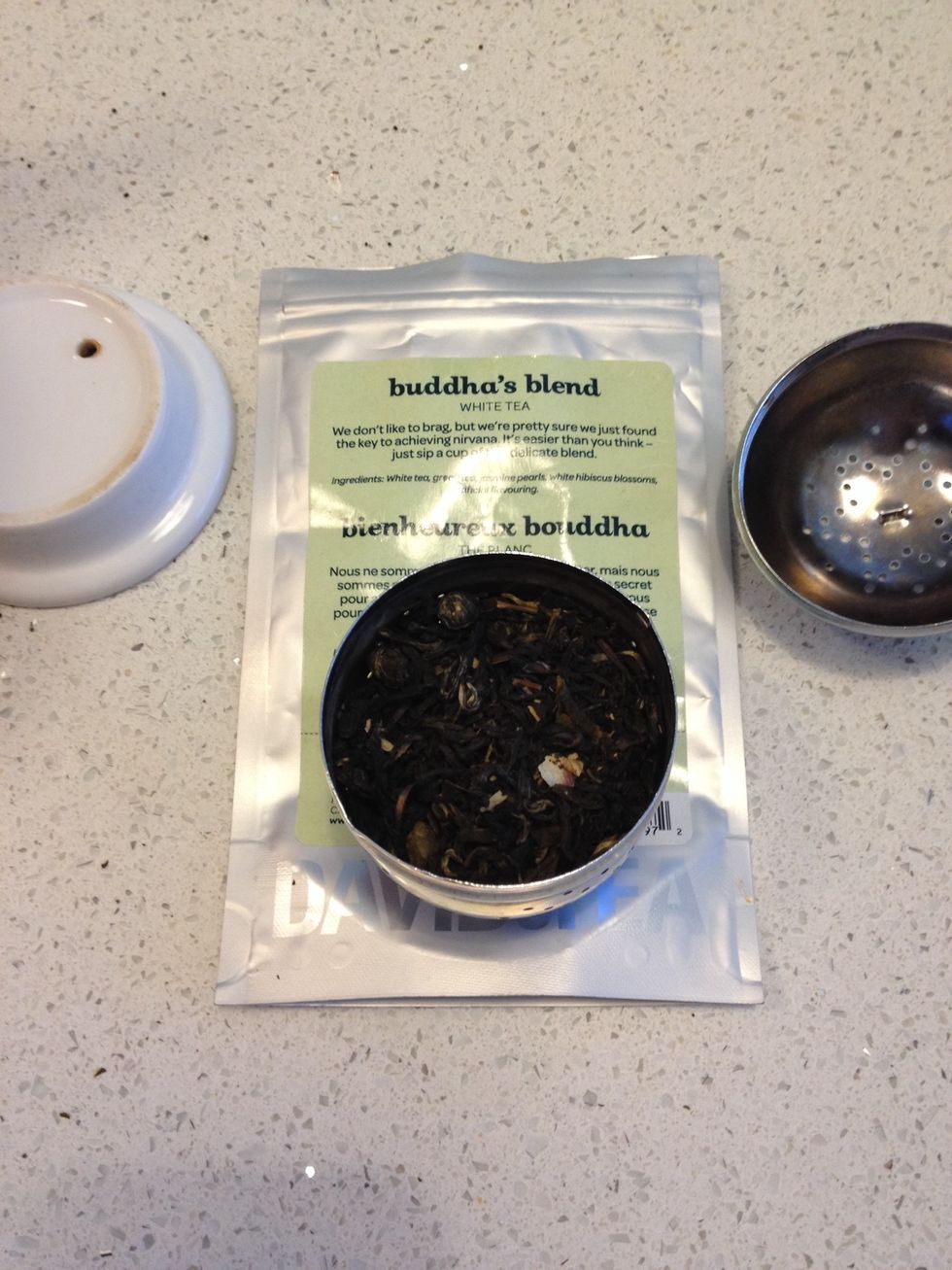 Here I'm using Buddha's Blend (a white tea) from DAVIDsTEA. Based on the instructions on the package, use *double* the amount of tea for each cup you want to make but use the *same* steep time.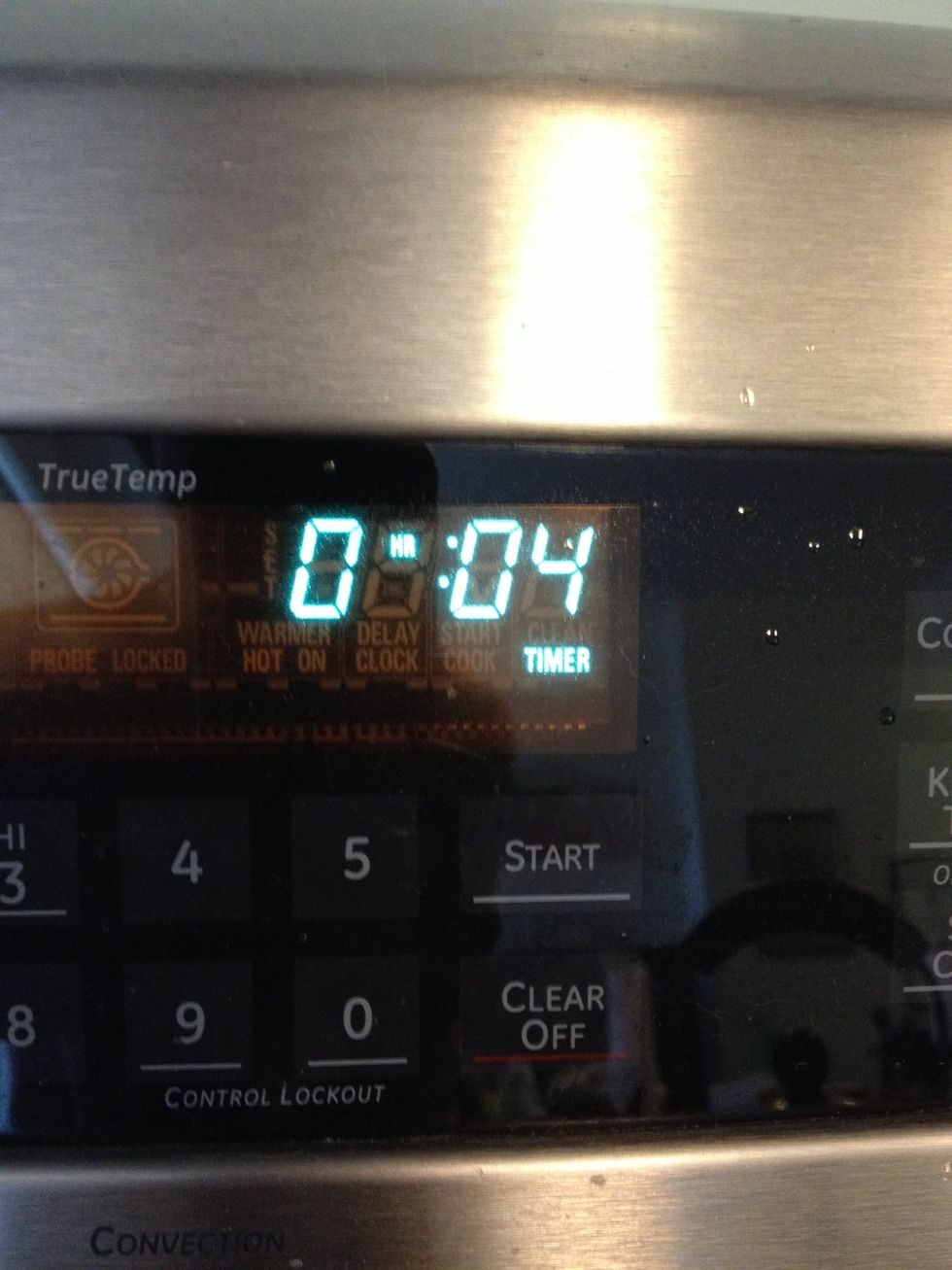 Steep the tea. Do not attempt to double the steep time, thinking that it will make the tea more concentrated. If you're using fresh leaves, it'll just make the tea bitter.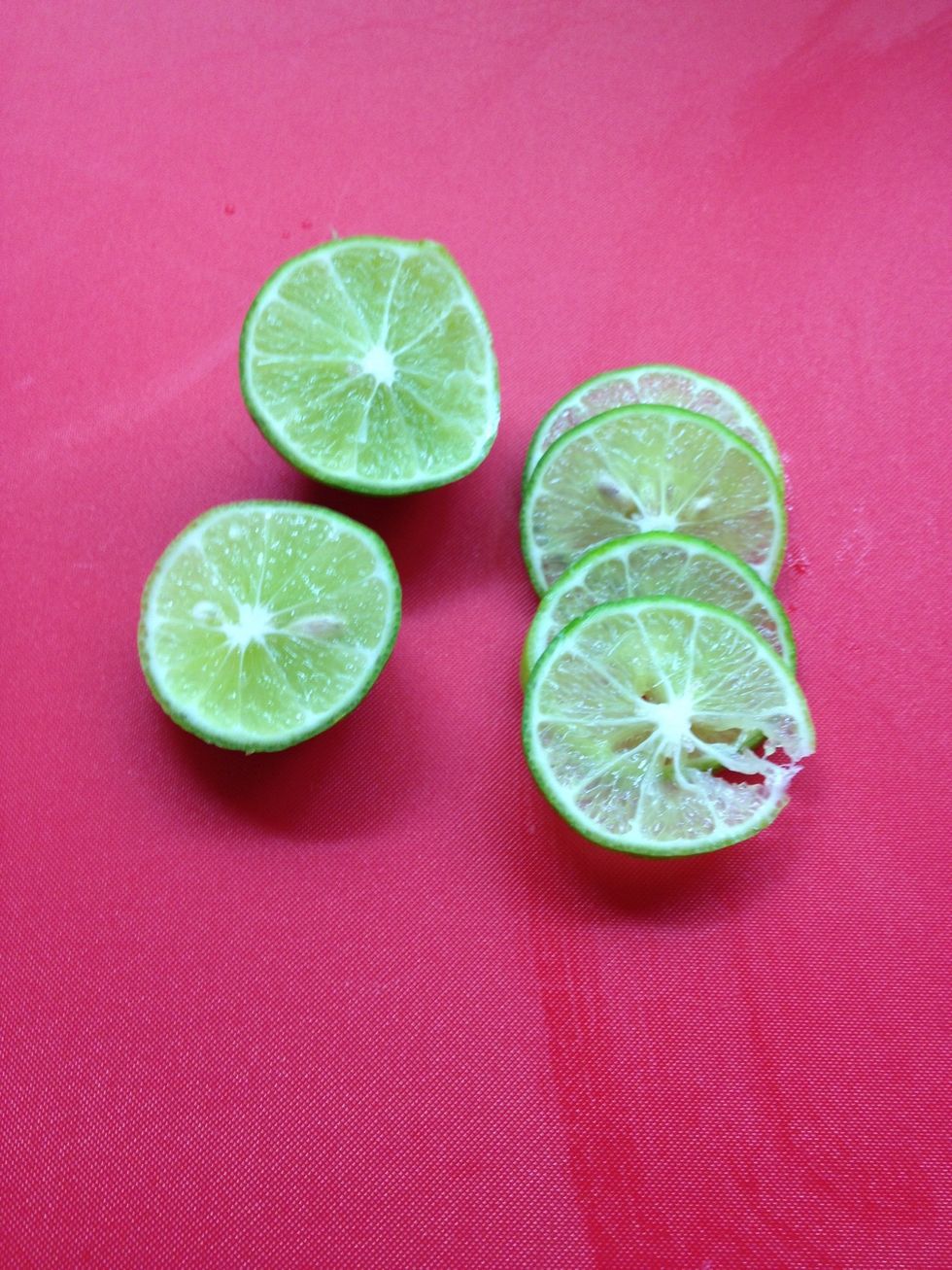 While steeping, cut some lemon or limes for juicing and garnish. Don't skip the juice -- I personally think this is the key for great iced tea that gives it some zing.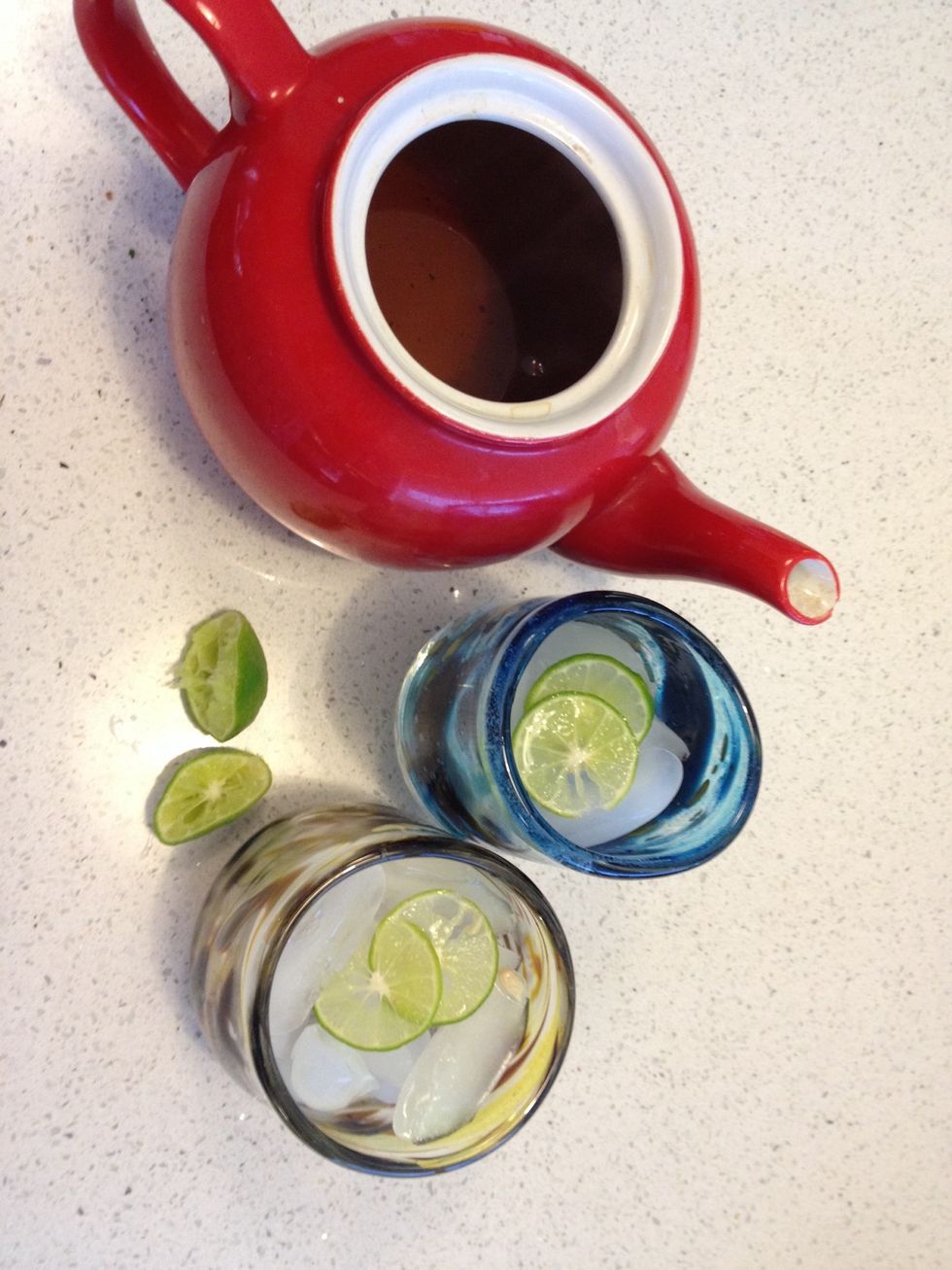 Half fill a glass with ice. Put in a squeeze of lime juice.
Fill glass with brewed tea. Sweeten with agave or simple syrup if you like. Stir and enjoy!
2.0part Loose tea leaves
1.0 Lemon or lime
1/2c Ice
Agave syrup (optional)