You want to use a very dark blend. This batch I'm making with Starbucks Dark Sumatra.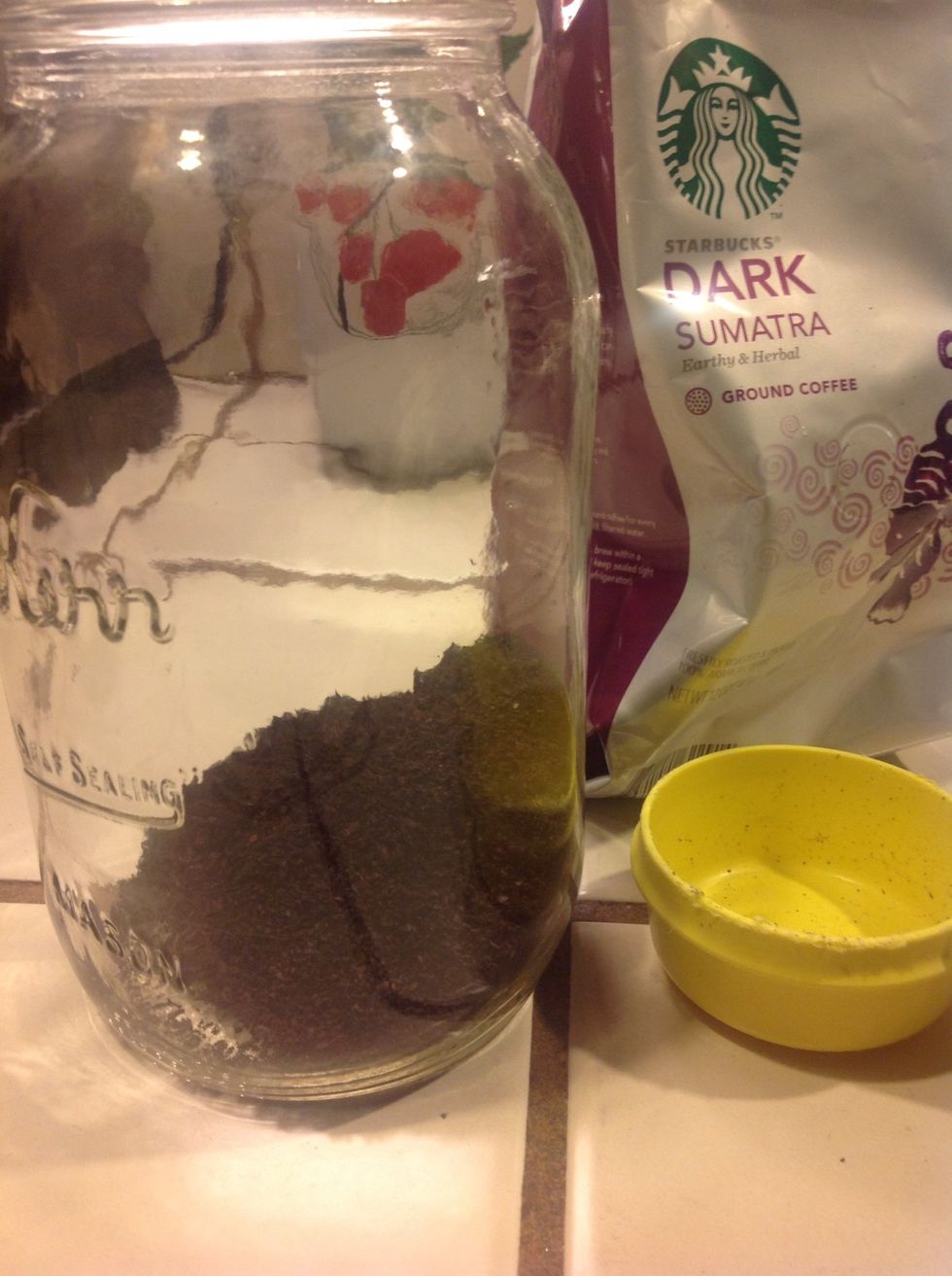 Measure a 1/4 cup coffee and empty into quart jar.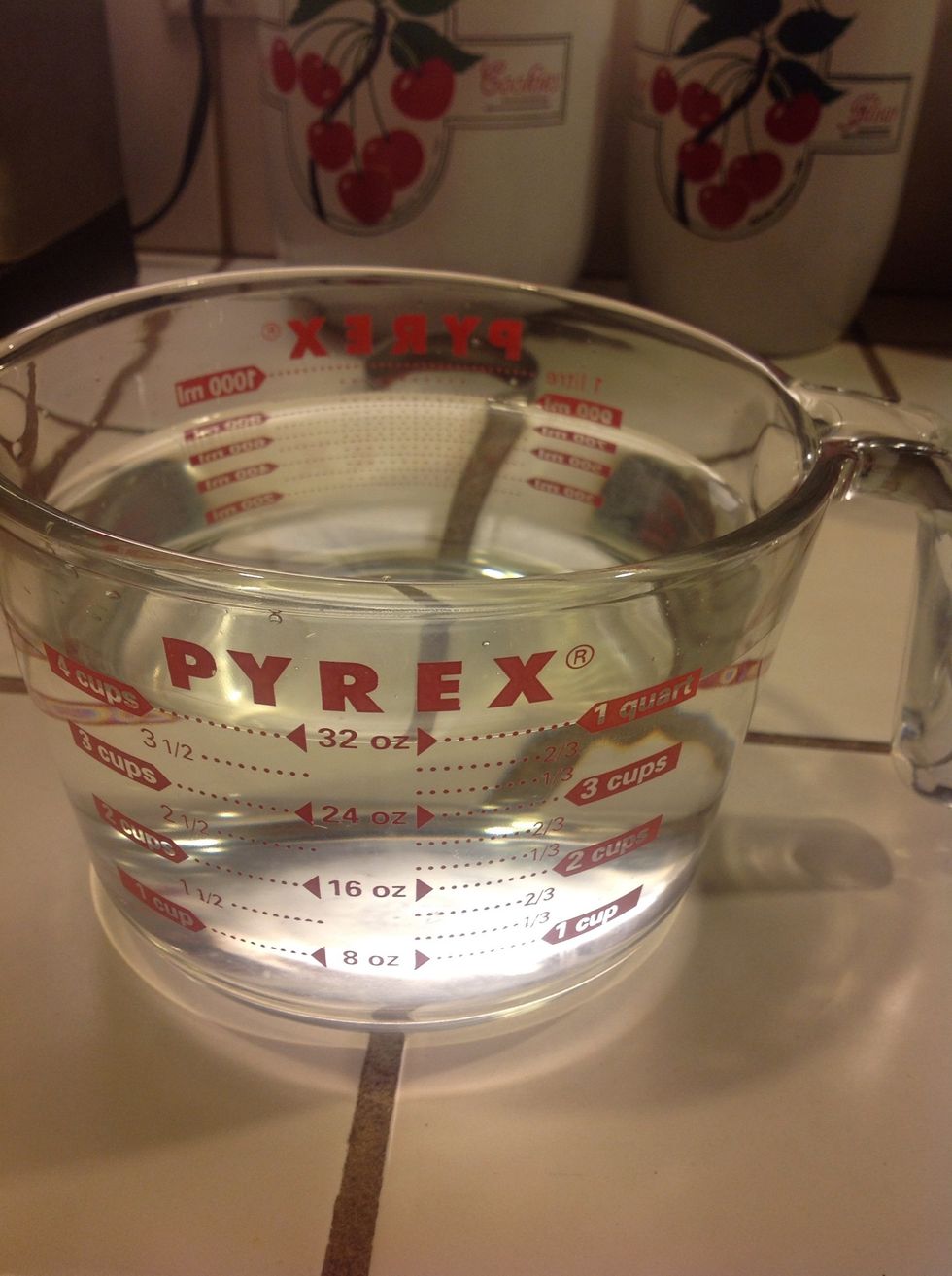 Measure four cups water.
Slowly pour water into jar with coffee. The grounds are going to rise up, so remember, pour slow.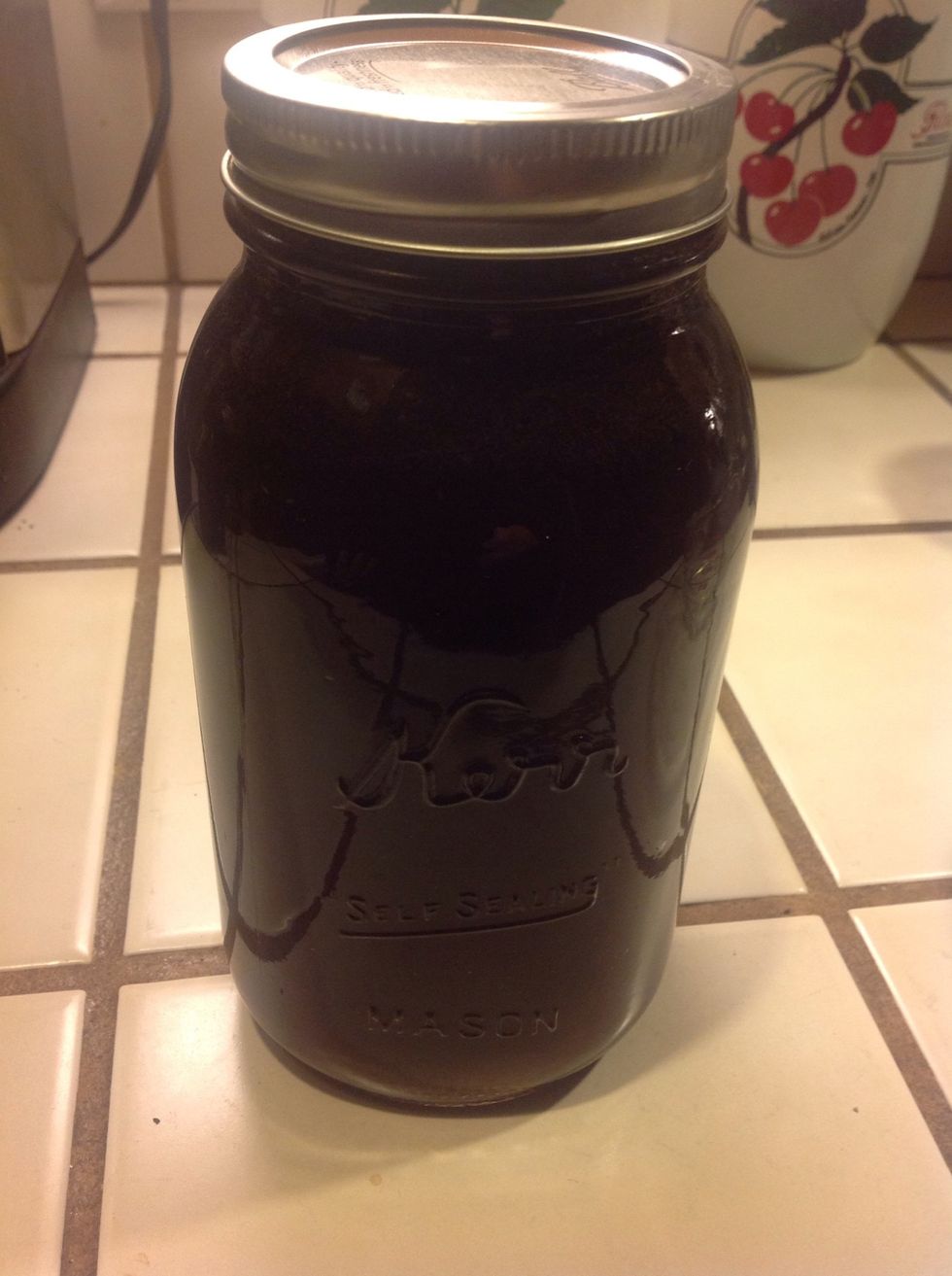 Tightly cap the jar and mix up the coffee.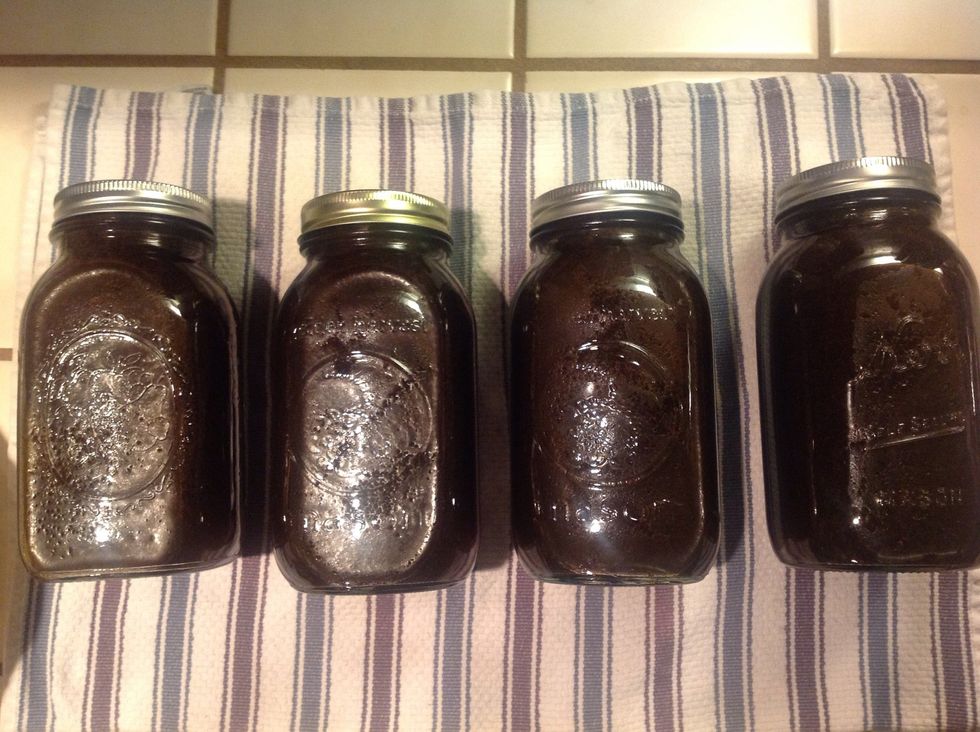 Lay the jars on the counter and let set overnight. Place on a dish towel to avoid chipping or breaking glass accidentally. Shake jars up every few hours.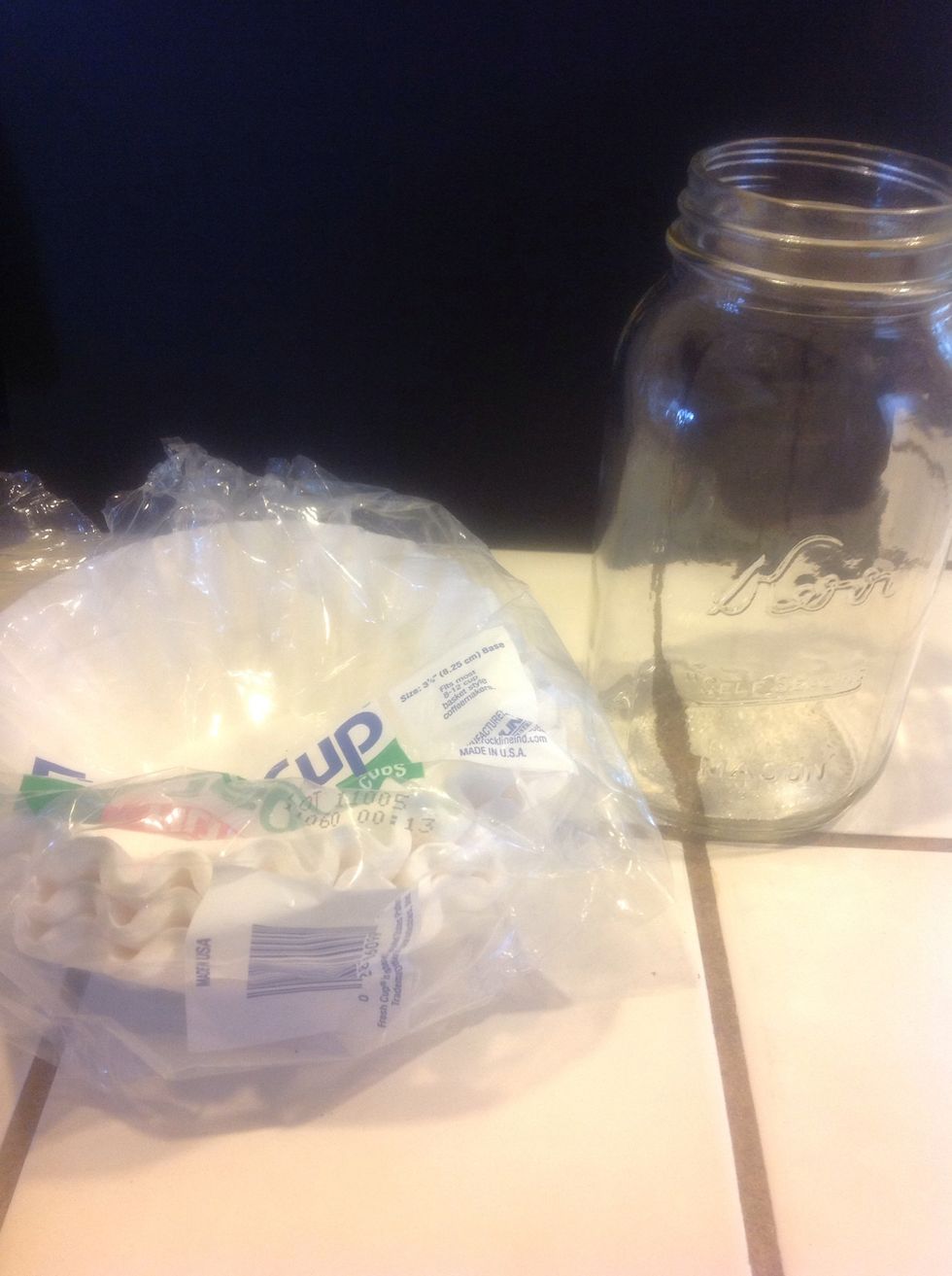 Next day, gather supplies; coffee filters and empty quart jars.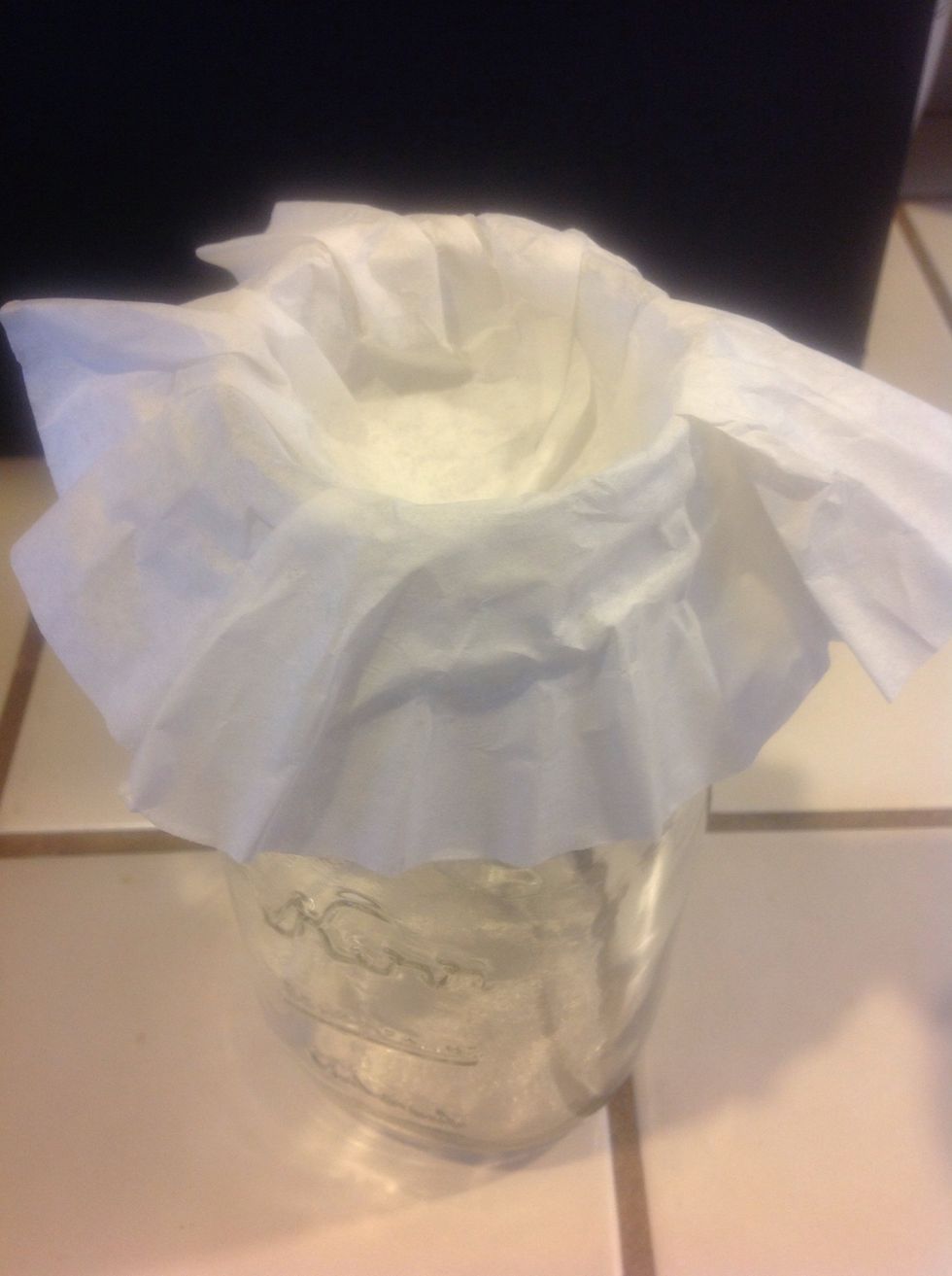 Take one coffee filter and line the top of the jar, being careful not to poke any holes in the filter. This is your 'filter' for removing grounds.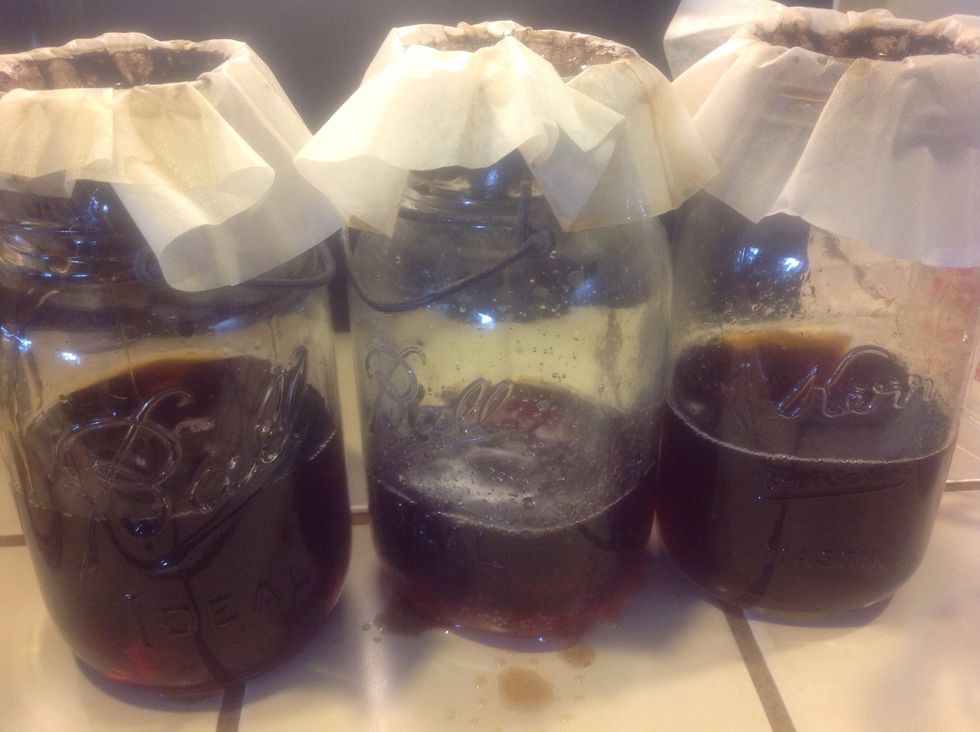 Slowly pour concentrate into the filters. Go slow, if you go too fast the filter will slip inside of jar.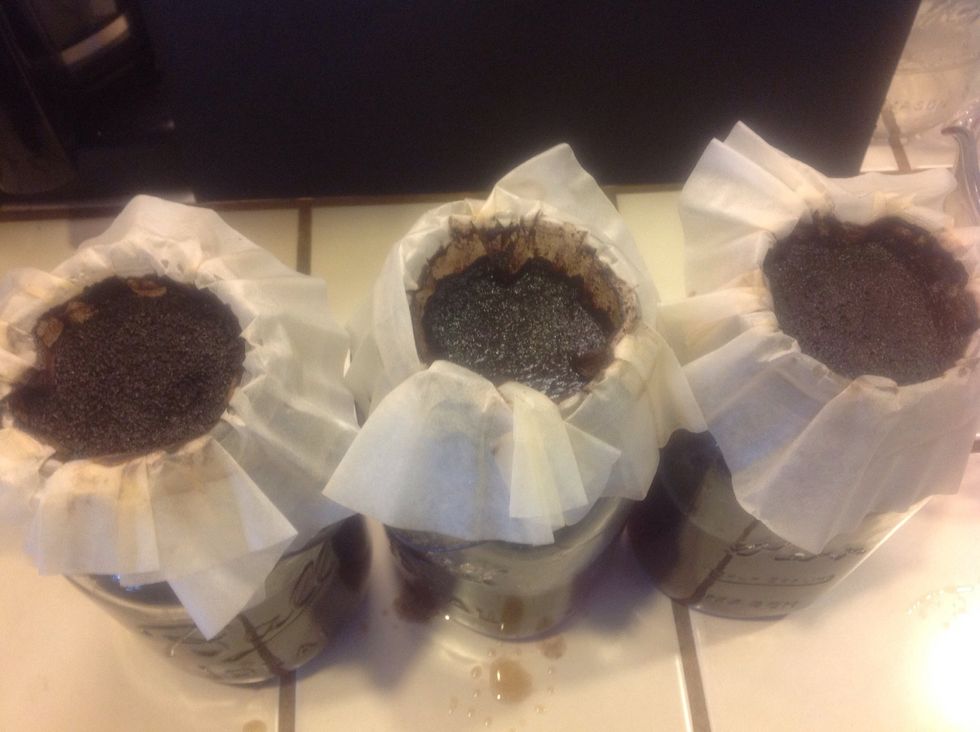 As you pour and the concentrate filters through, the filters will catch the grounds.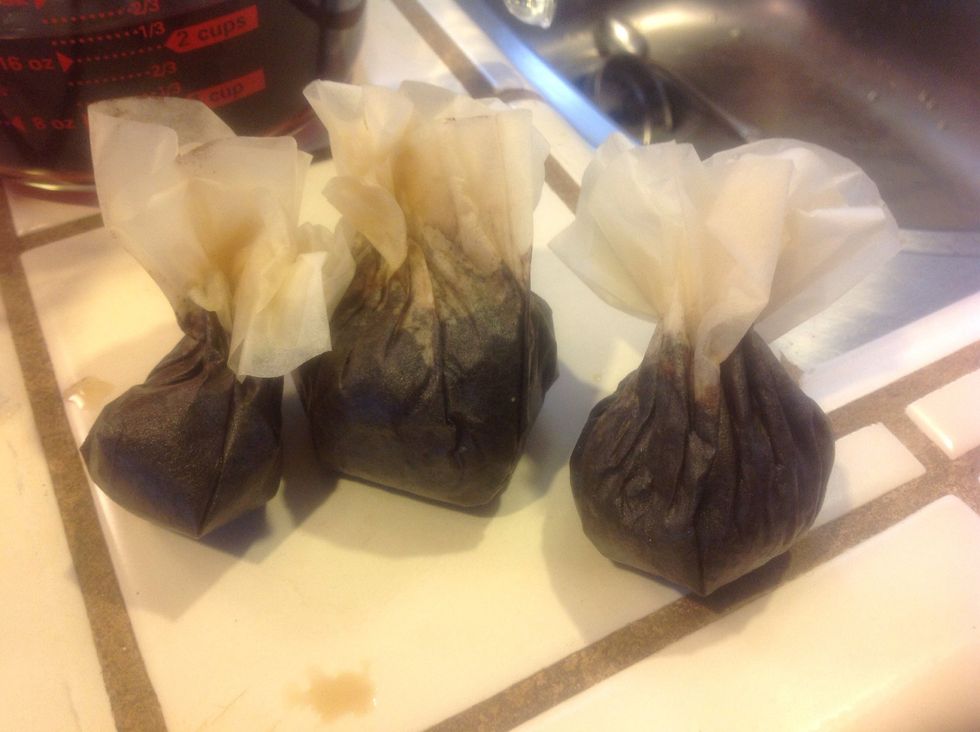 These can be tossed or put into your garden for your acidic loving plants.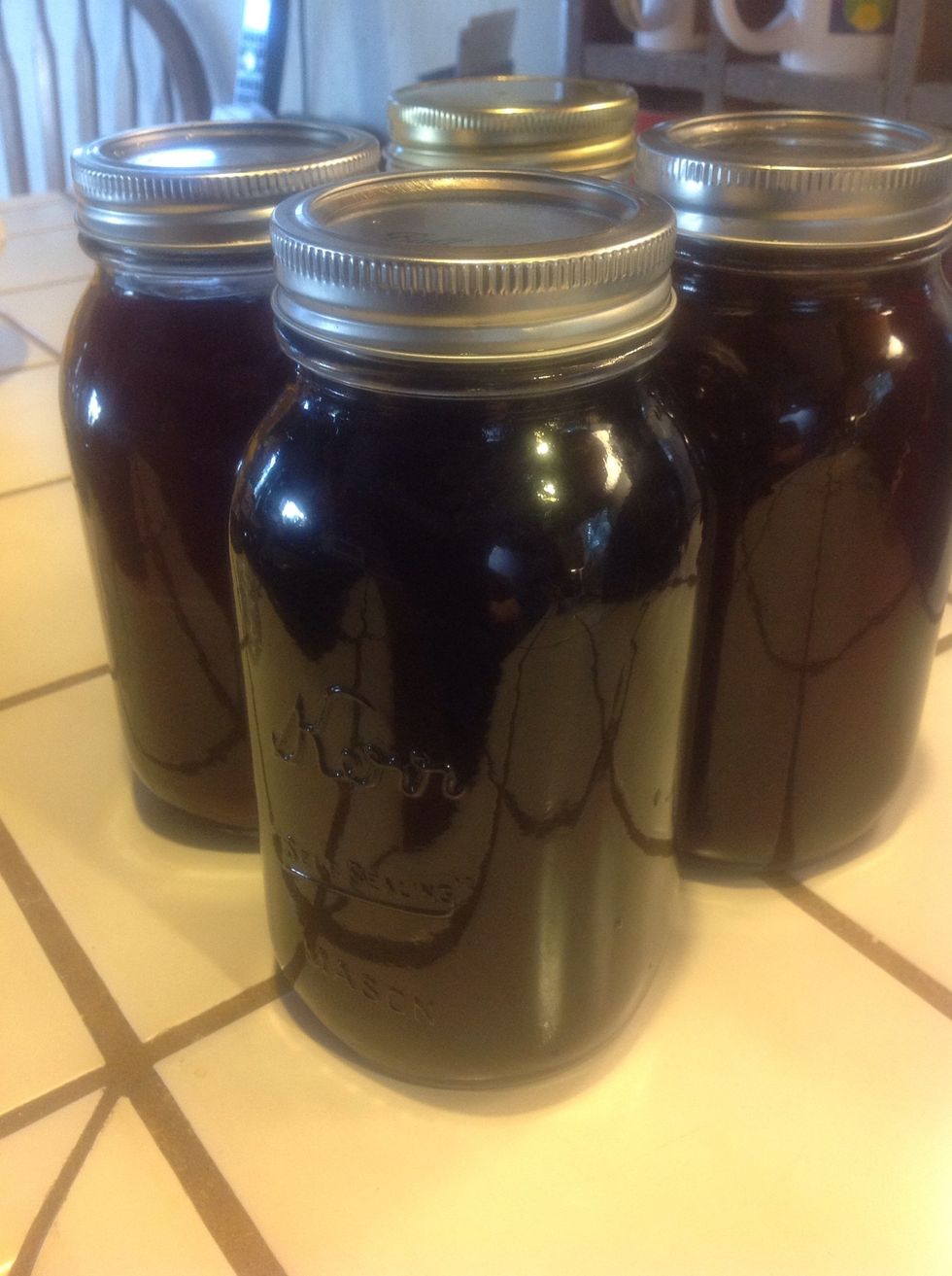 Black gold!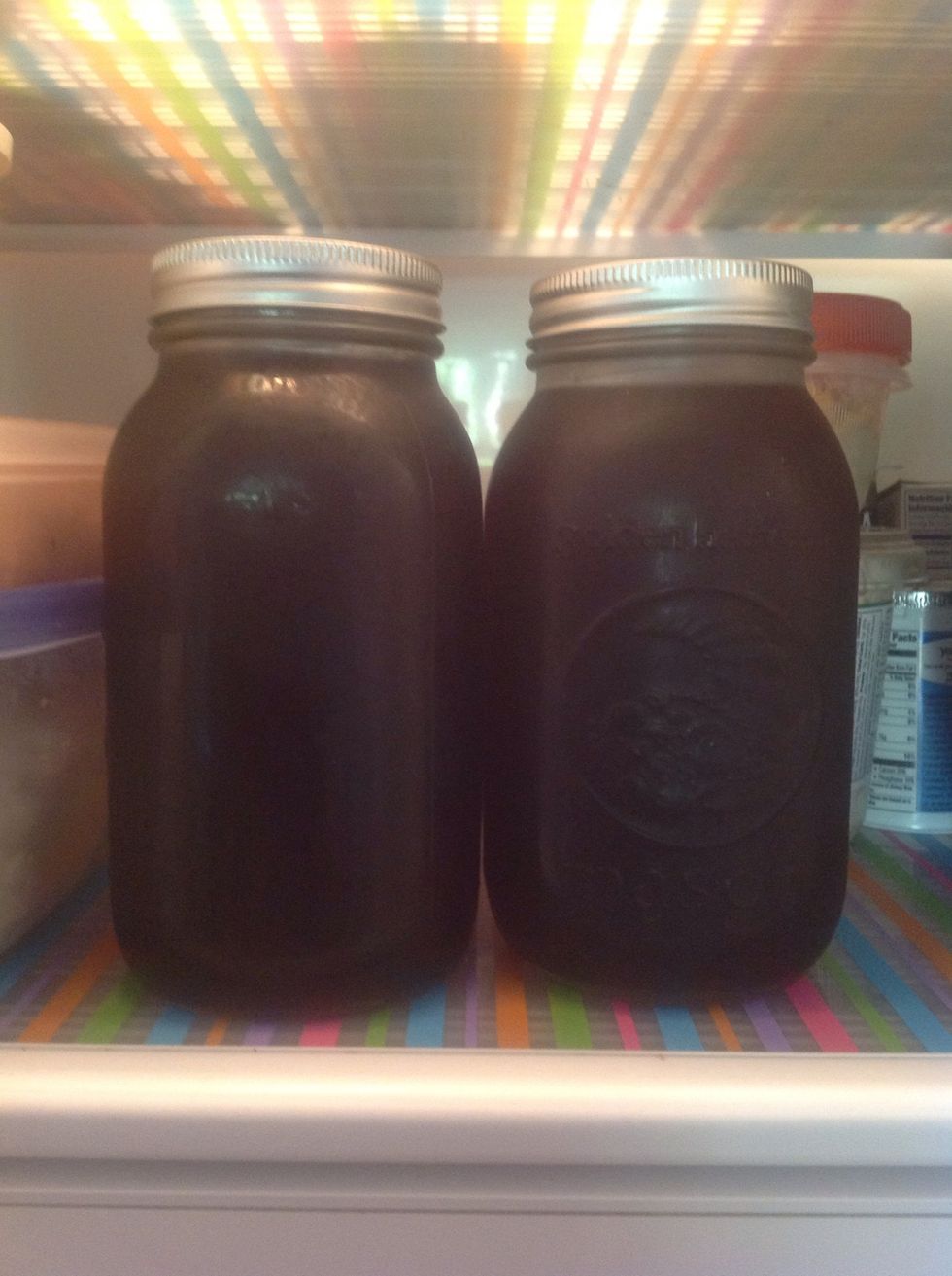 Cap and store in the refrigerator.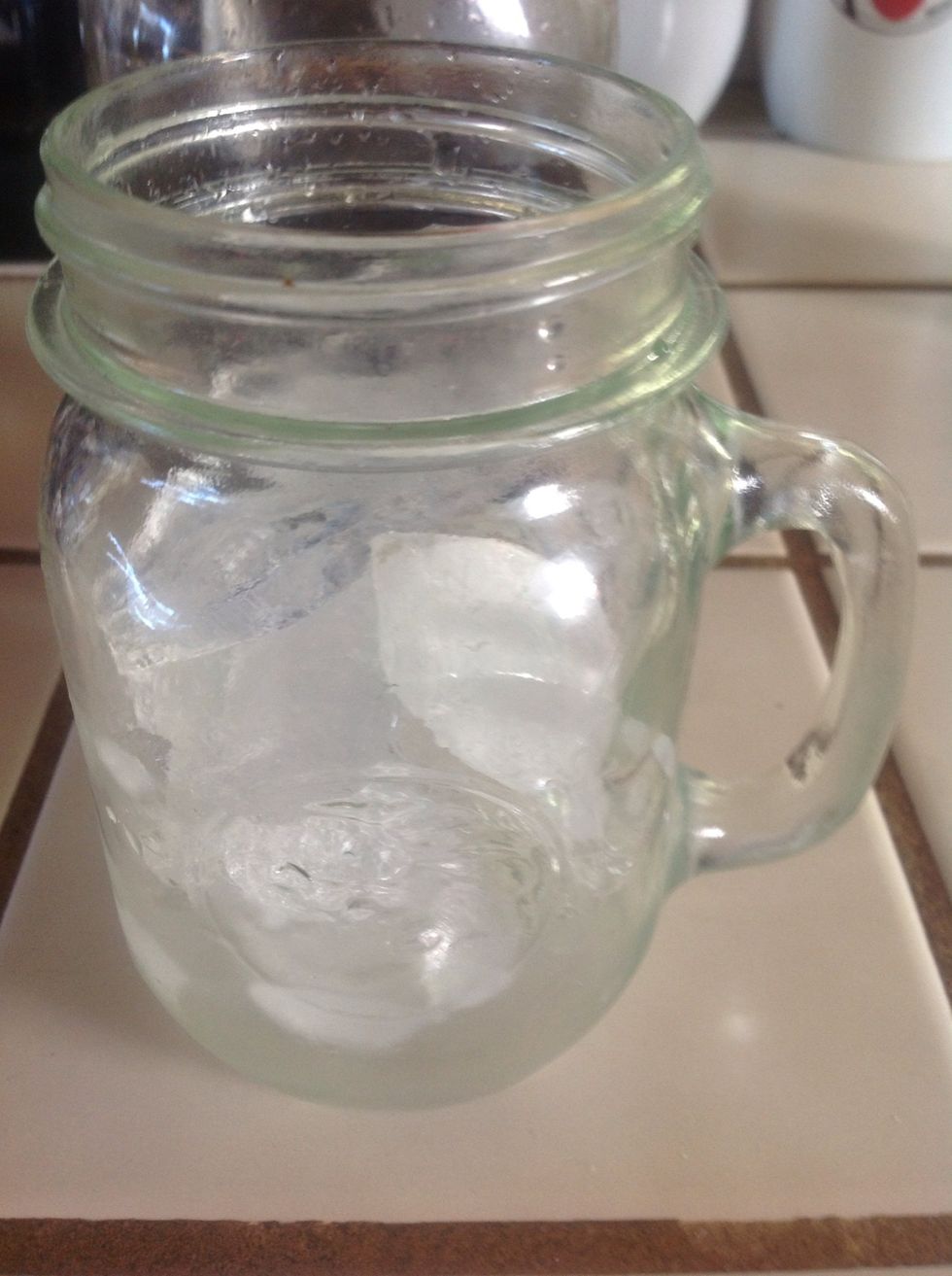 To make Iced Coffee, fill glass with ice....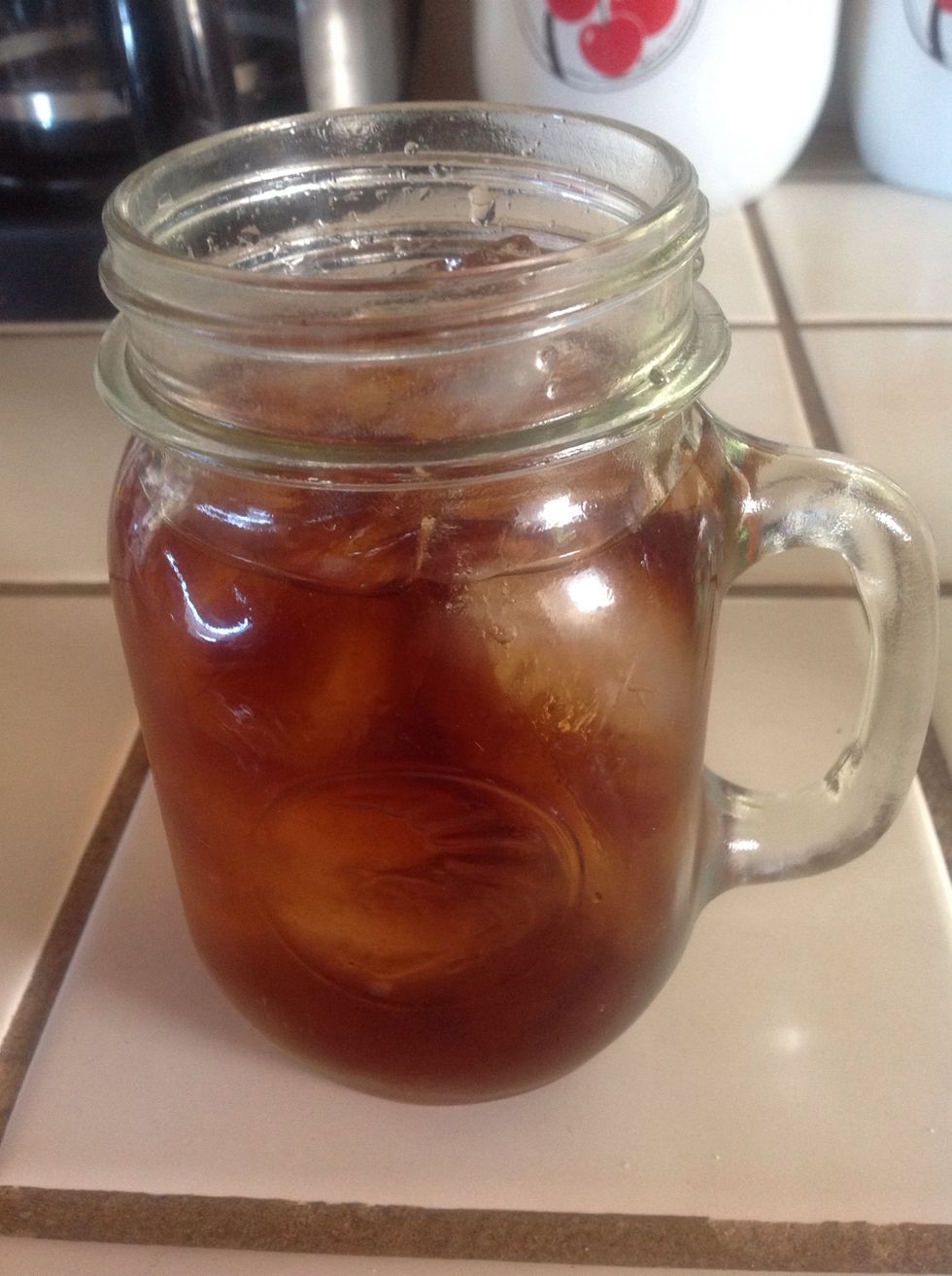 Pour in Coffee Concentrate...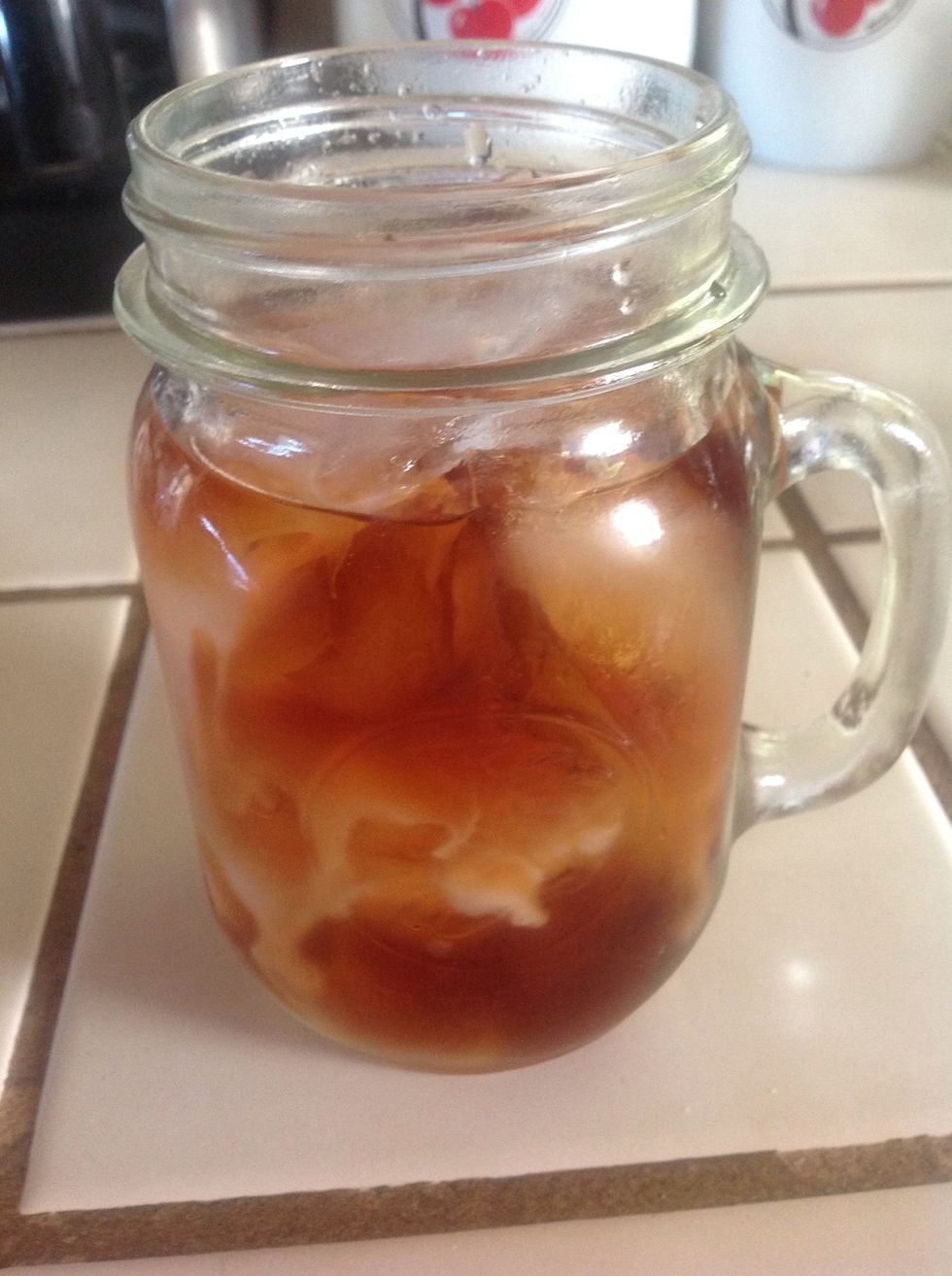 Add sweetener or creamer to your preference.
Stir and enjoy!
Ground coffee, DARK blend
Coffee filters
Quart size mason jars
Water
1/4 cup measuring cup
1or 4 cup measuring cup