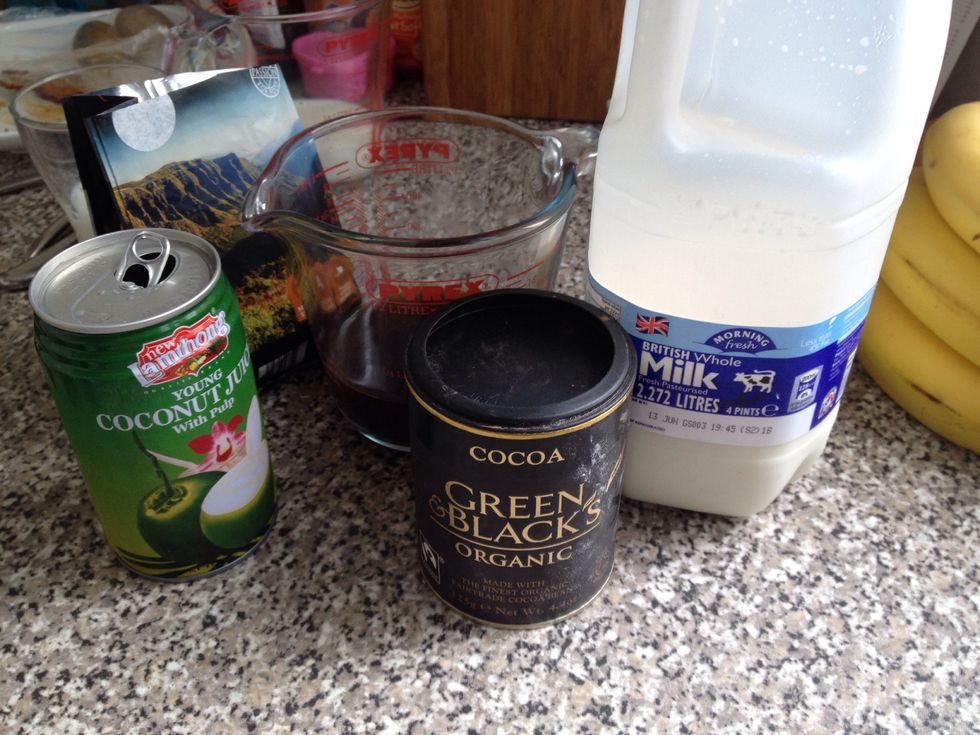 All the ingredients for those who prefer to see visually than reading (just like me!)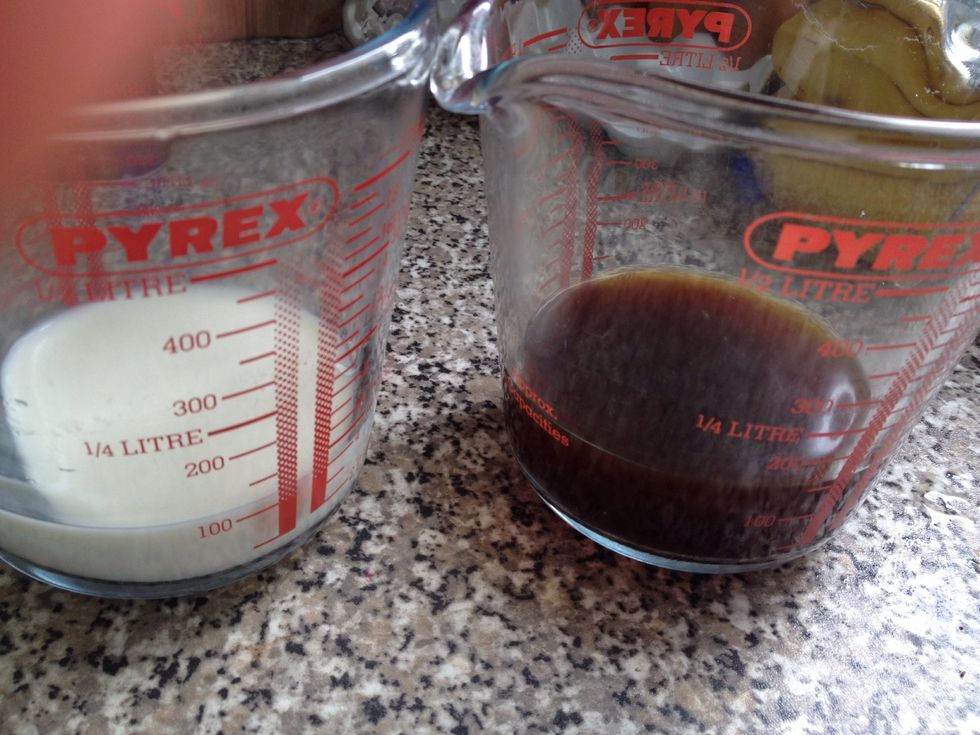 Prepare your fresh coffee and allow to cool. Pour a small amount if milk into a deep bowl to do frothy milk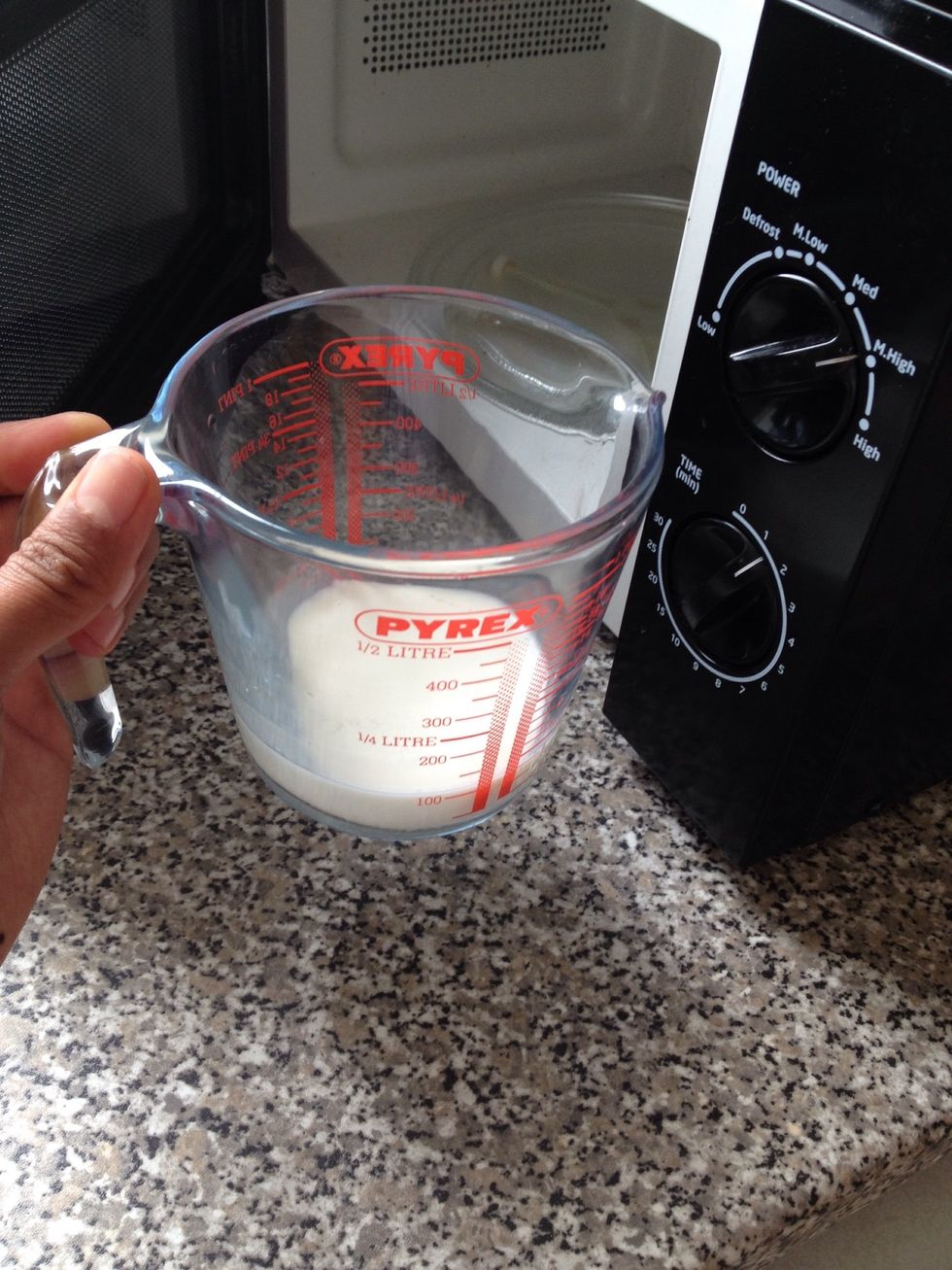 Put the small measure of milk into the microwave to heat up. I put it in for 1 min - 1.5 mins on Med. High.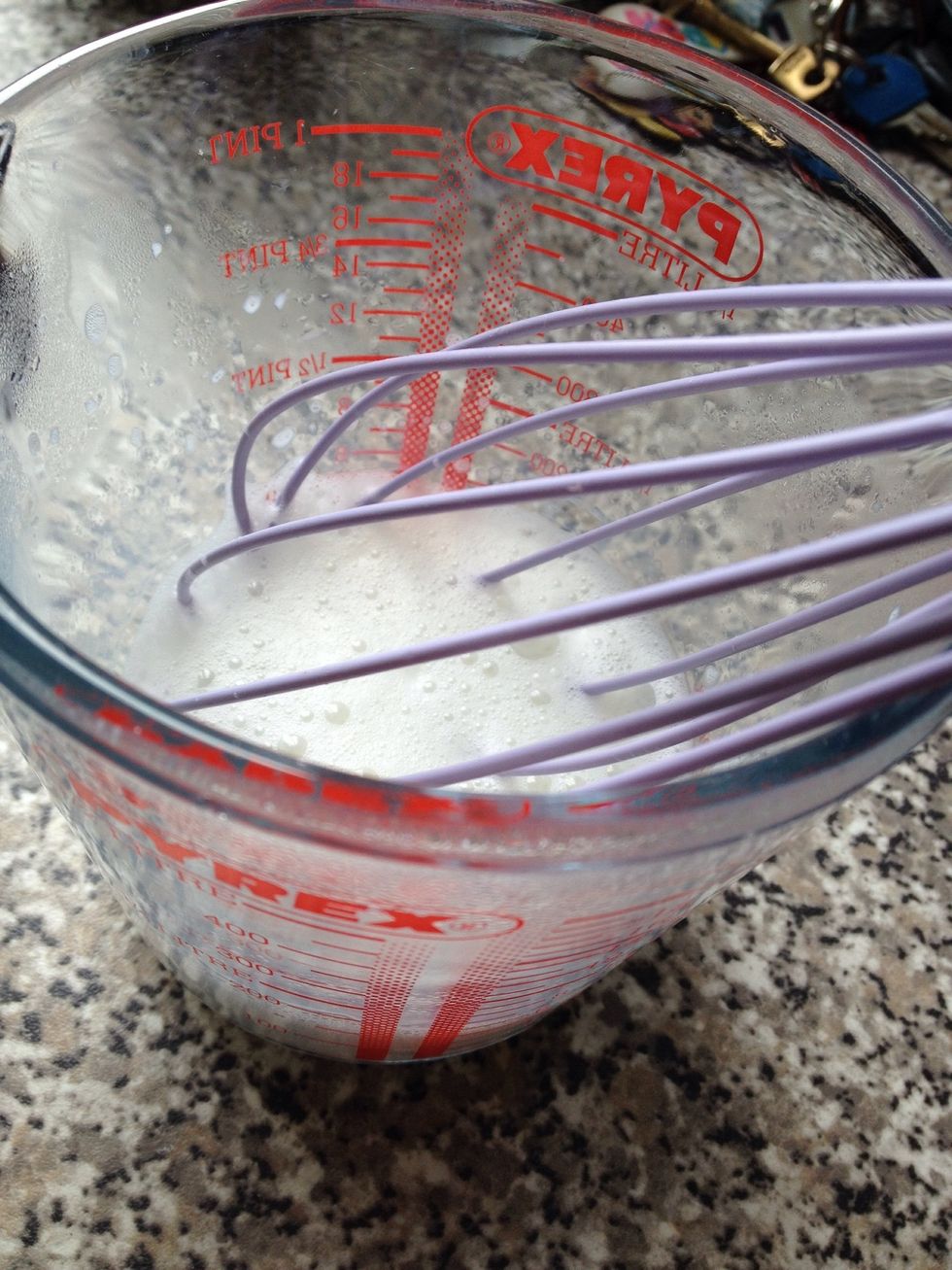 When hot, use a large plastic whisk to froth up. The end result will have a lot of air pockets...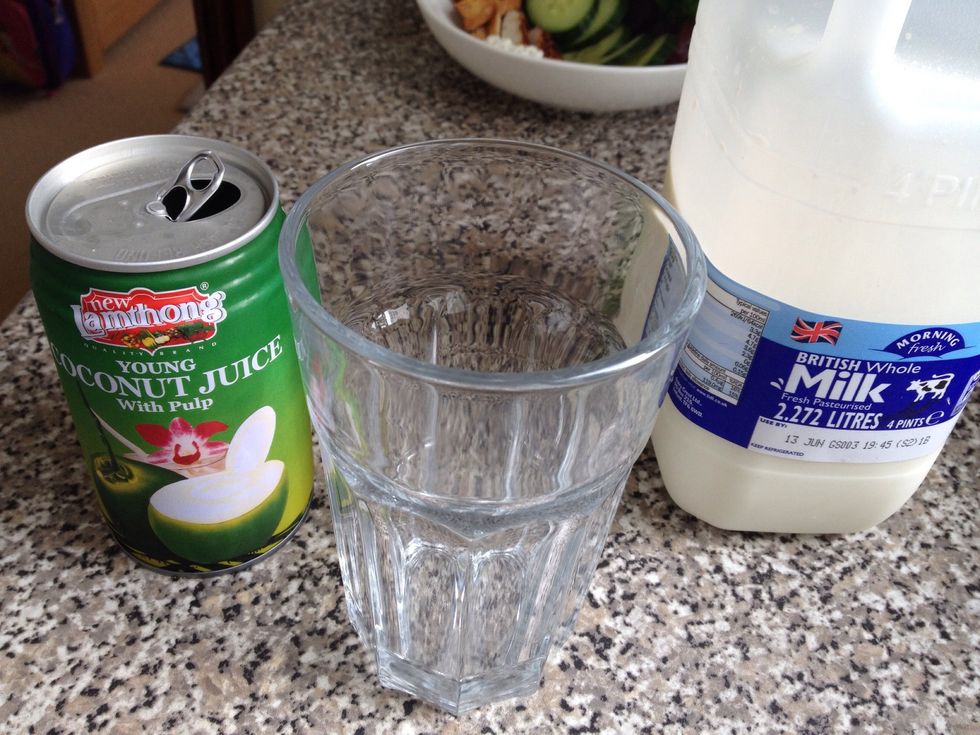 I'm using coconut juice with pulp and whole milk...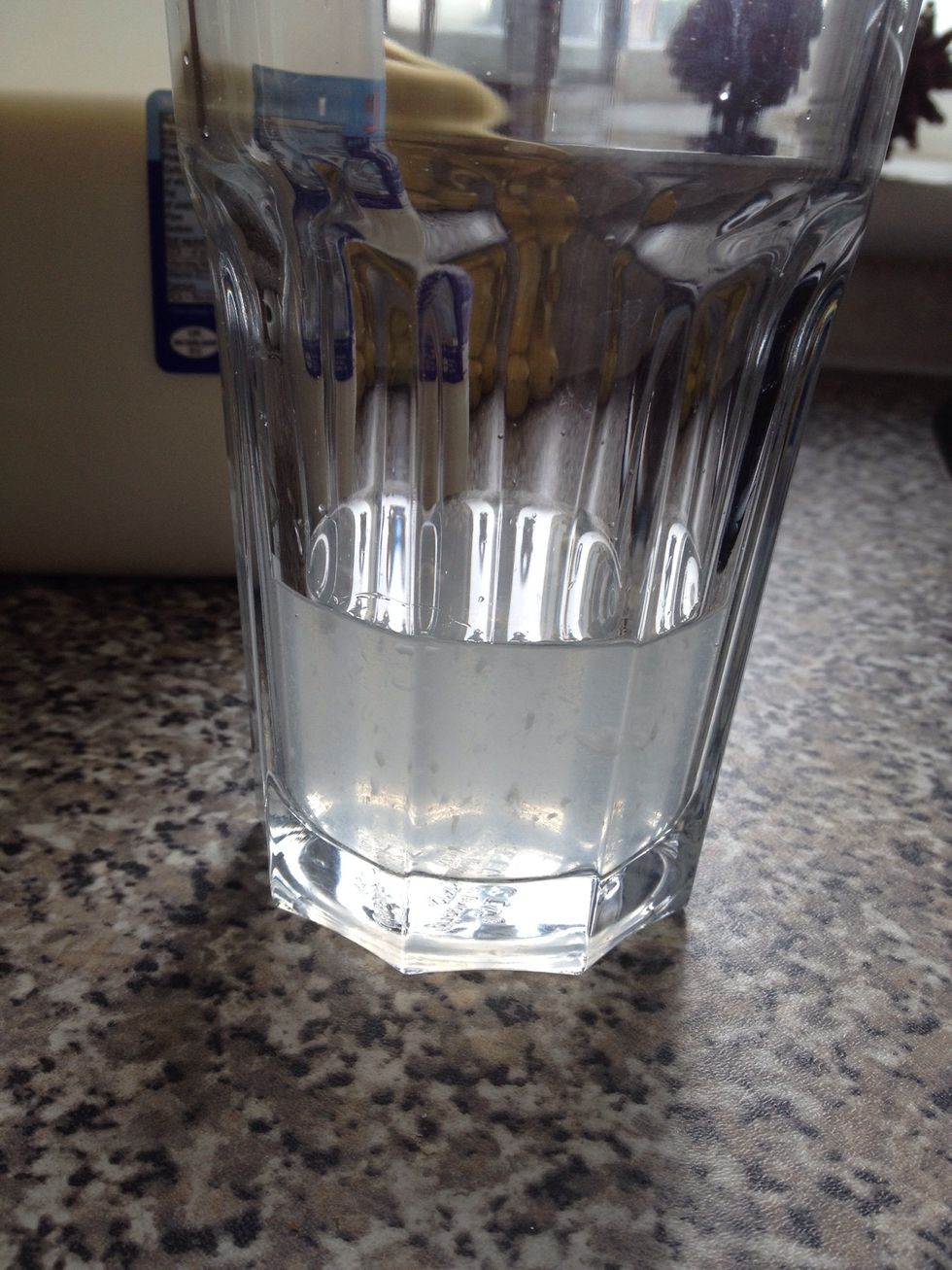 I'm using half amounts of both coconut juice and milk. You can add more coconut juice depending on taste and how sweet you want it.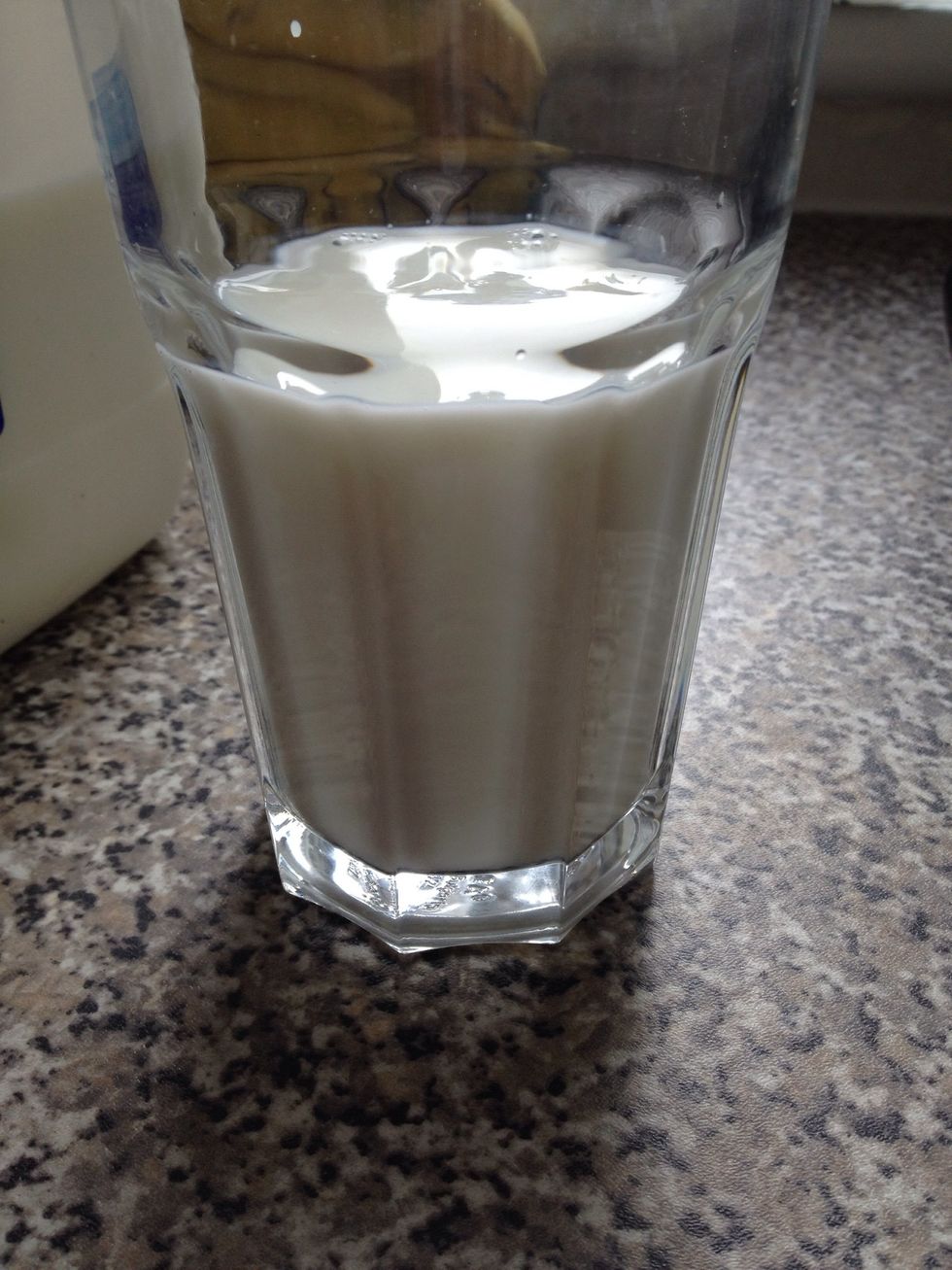 Add the milk..
Add ice cubes (not too many or you will loose coffee amount)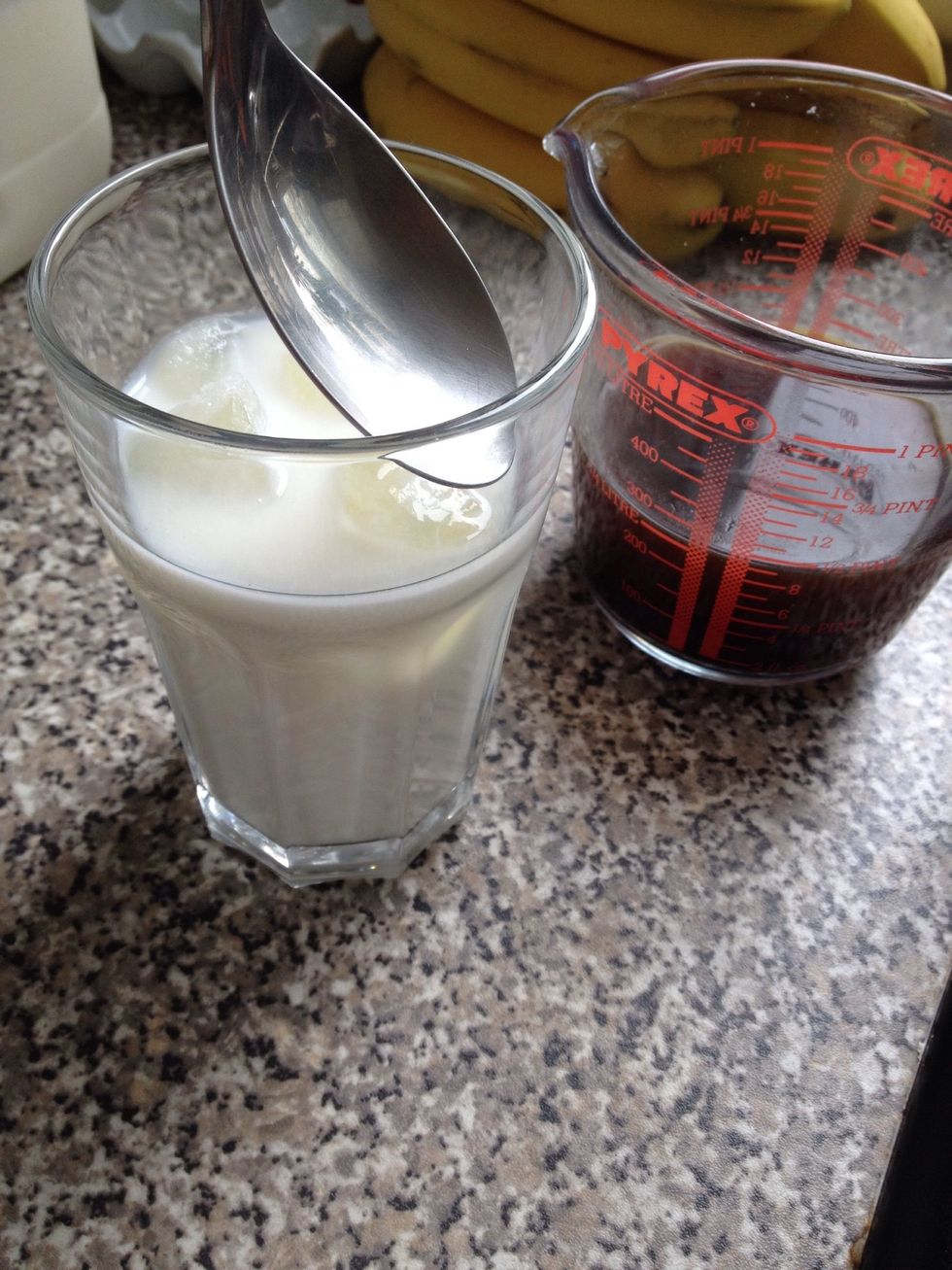 By now the coffee should be cool. Using a big spoon, place on rim of milk and steadily, pour the coffee on top end of spoon so it seeps into the milk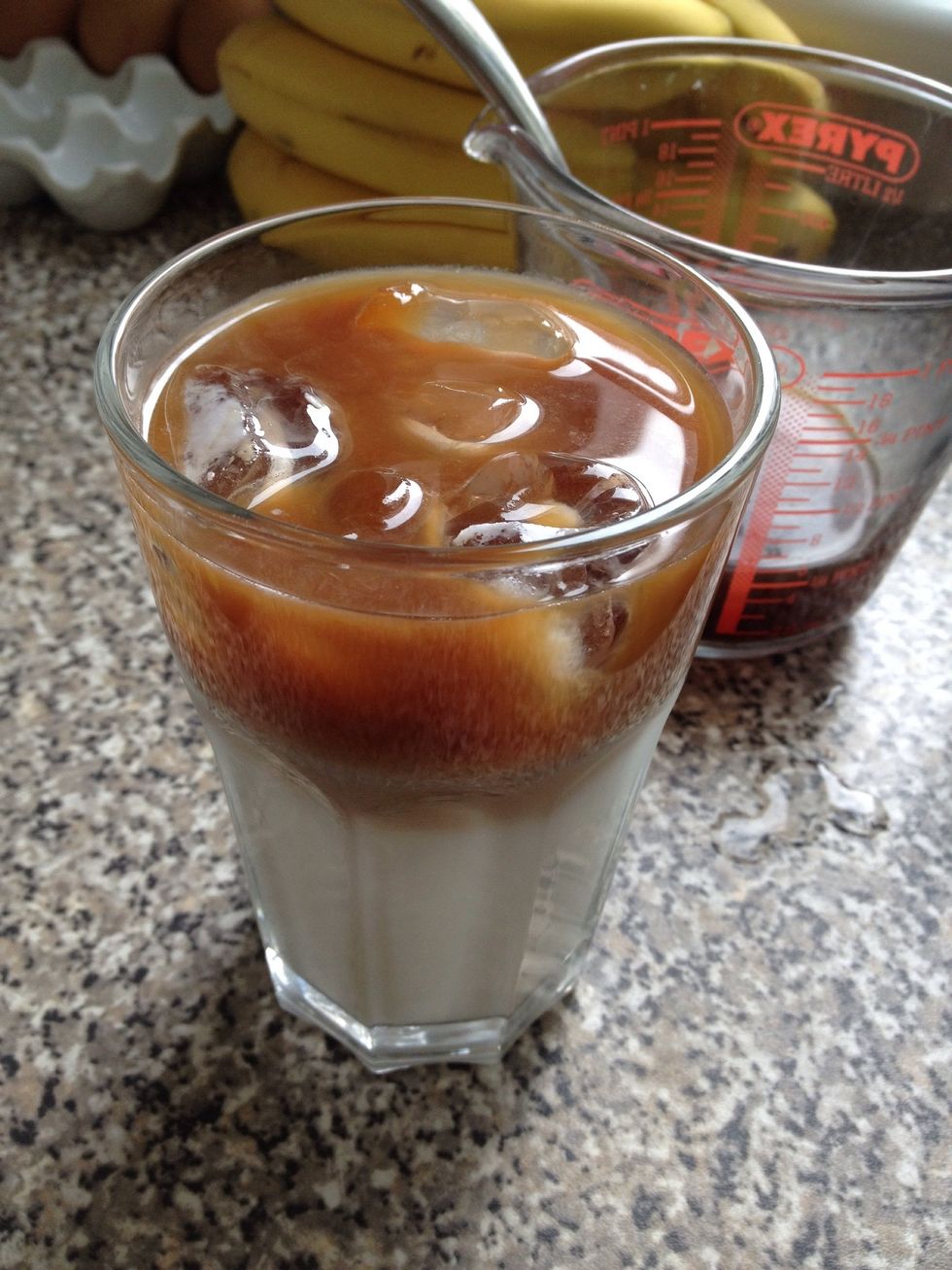 The coffee should sit separated from the milk 😊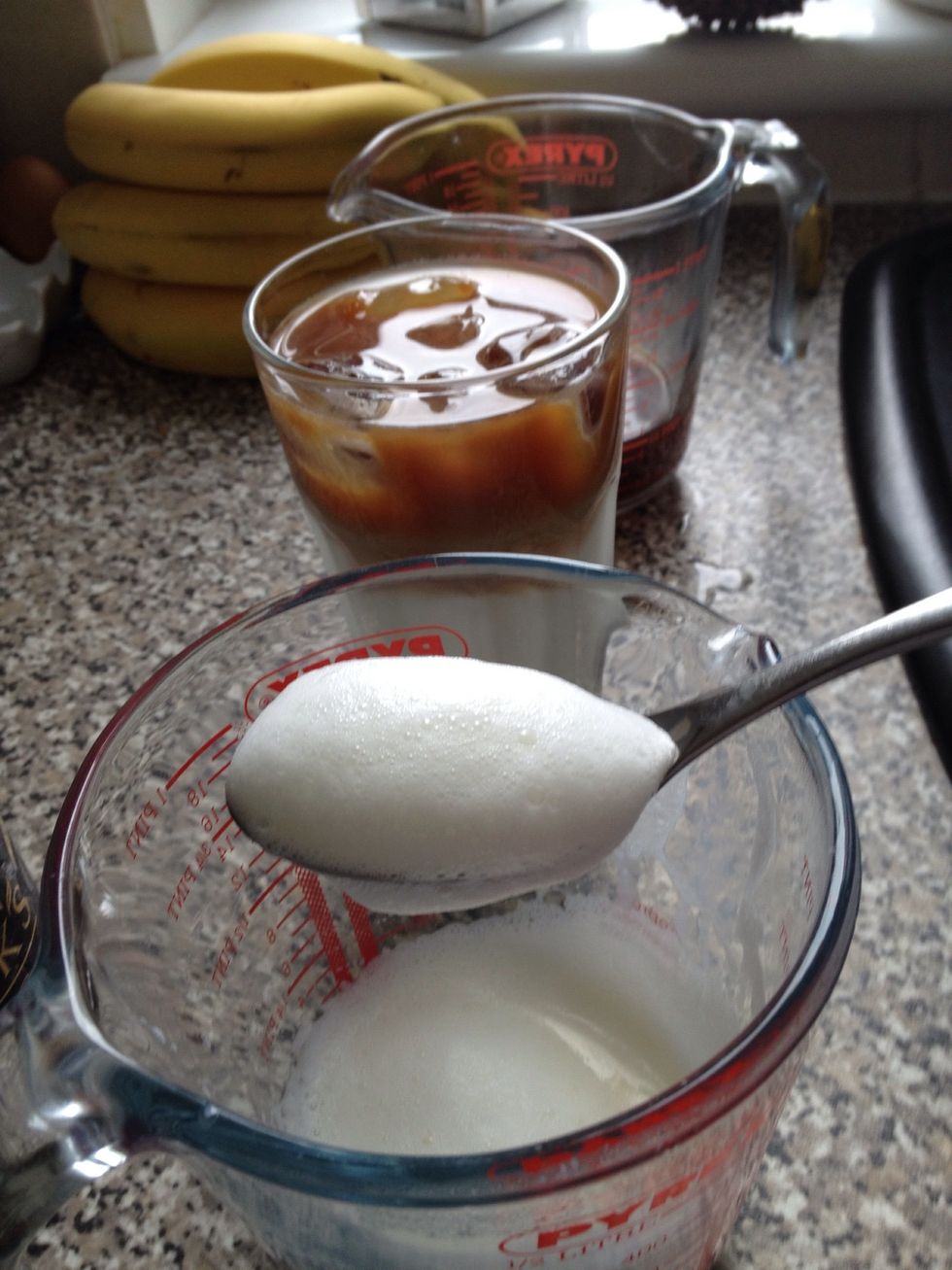 Spoon the frothy milk on top of the drink
Sprinkle with cocoa powder (or cinnamon, or other) and it's ready to drink!
Freshly made coffee of your choice
Cocoa powder to sprinkle
Ice cubes
A can of coconut juice
Milk